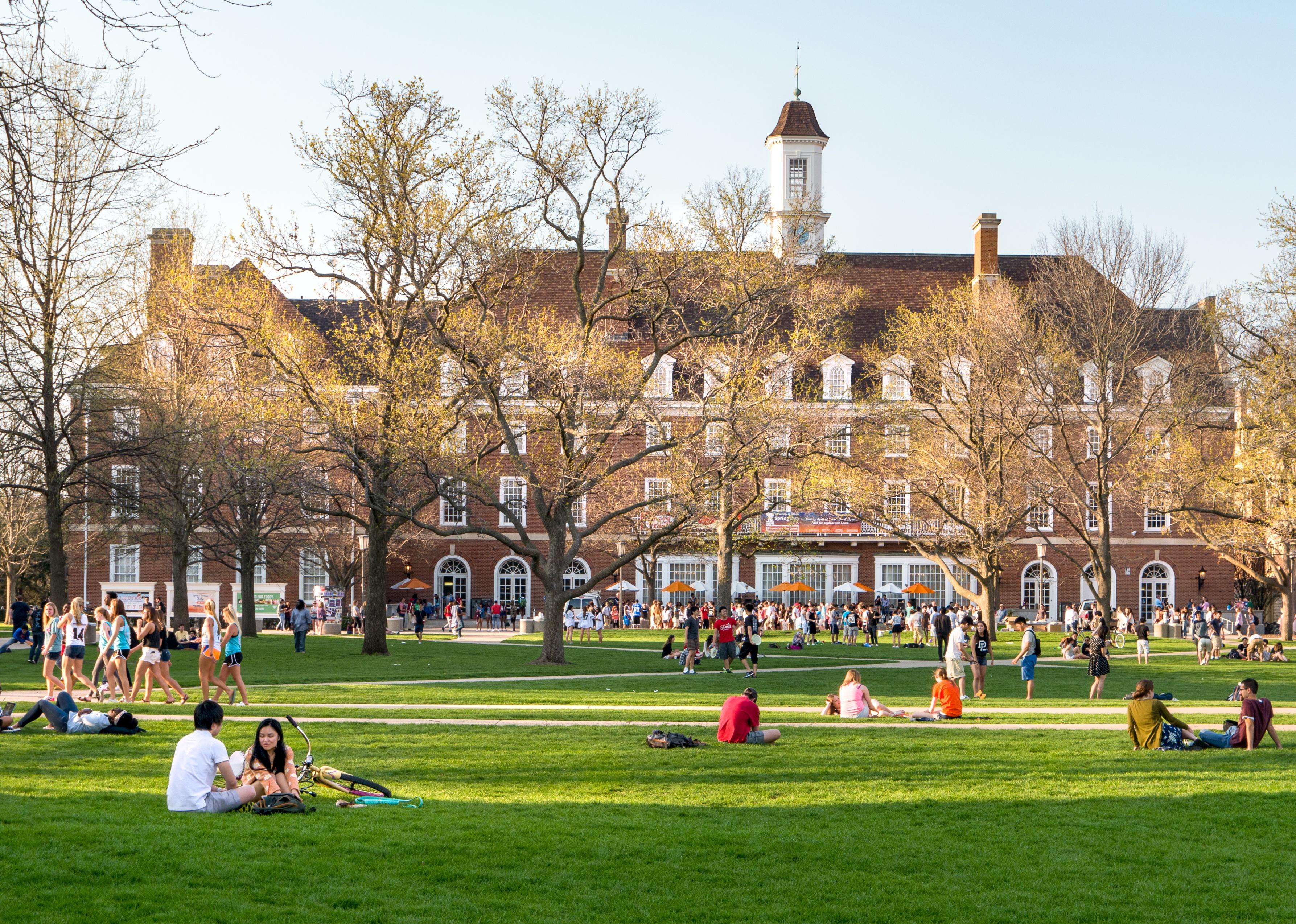 Top college in America for 50 different rankings
Leigh Trail // Shutterstock
Top college in America for 50 different rankings
The phrase "quality education" means different things to different people, and with the sheer number of colleges and universities to choose from, finding the right needle in the endless haystack of postsecondary schools can be daunting, to say the least. That's why it's so important for students to ask themselves what, exactly, they want to get out of college from the moment they start trying to narrow the incredibly crowded field of options.
Some students are concerned mostly with their field of interest and are drawn to schools with great engineering, science, or journalism programs. Others are more concerned with the location of their school of choice, like those in big cities, near beaches, or in mountain regions or small towns. Others vet their options by looking at practical criteria like graduation rates, post-graduation employment percentages, and alumni networks, while many are forced to narrow the selection first by value and cost.
Ultimately, every prospective student measures potential colleges, universities, and trade schools with a different yardstick, which is why it's so important for them to choose a few categories that matter most and then apply to the very best schools therein that correspond to their qualifications.
Stacker used rankings and categories from Niche's 2021 Best Colleges in America list, as well as rankings from past Stacker college stories, to compile a list of the top schools for 50 different metrics. These metrics range from student population (such as best HBCU) to academics (such as the best school for studying education). While there are a few repeat appearances, no single school appears more than five times.
From the schools that offer the most bang for the buck to the most highly selective and ferociously competitive institutions on earth, there's truly something for everyone when it comes to higher education in the United States. Keep reading to learn which schools earned top billing in the 50 categories that separate one great college or university from another, depending on which student you ask.
You may also like: Best value colleges in every state