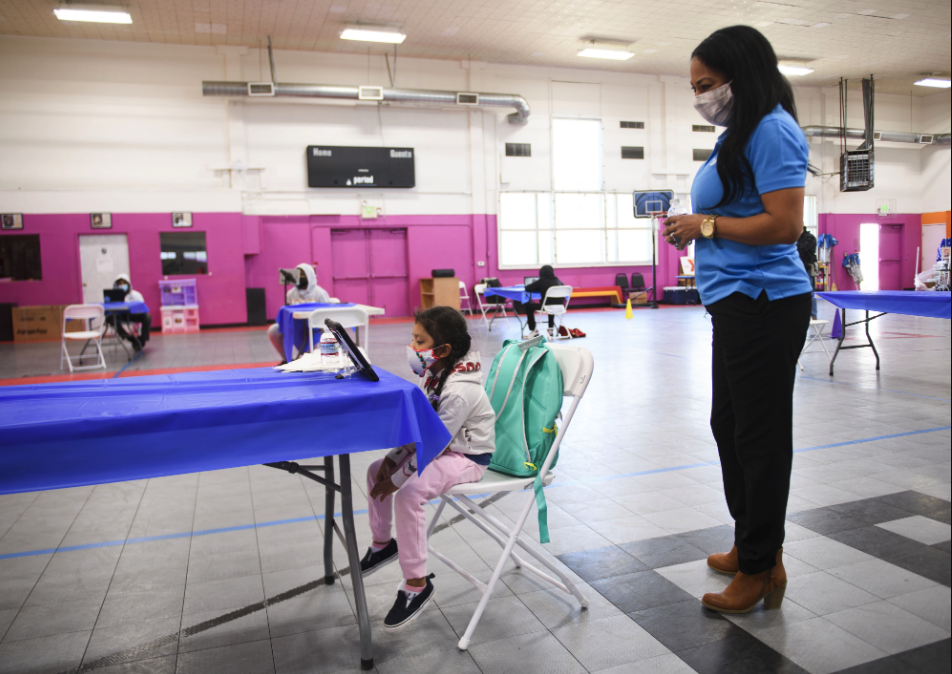 Stacker Studio
How federal COVID-19 educational aid was awarded to every state
PATRICK T. FALLON/AFP // Getty Images
How federal COVID-19 educational aid was awarded to every state
During the COVID-19 pandemic, the federal government allocated $274.2 billion to help schools and students recover from the mass disruption in educational operations and development forced by remote learning models and other pandemic-related precautionary measures and methods. Approximately $189.5 billion of these funds were made available in three waves via the Elementary and Secondary School Emergency Relief Fund. A further $84.7 billion was released via a series of funds attached to further COVID-19 relief action, namely the Coronavirus Aid, Relief, and Economic Security Act, the American Rescue Plan, and the Coronavirus Response and Relief Supplemental Appropriations Act.
Citing data from the Department of Education, HeyTutor broke down what every state received from educational relief funds passed through the CARES and CRRSA Acts and the American Rescue Plan. Each of these funds have unique markers and requirements for distribution, but all exist for the same purpose: to help schools, their staff, and their students regain the educational ground lost during the pandemic.
Keep reading to learn how COVID-19 educational aid was allocated across the nation. 
This story originally appeared on HeyTutor and was produced and distributed in partnership with Stacker Studio.