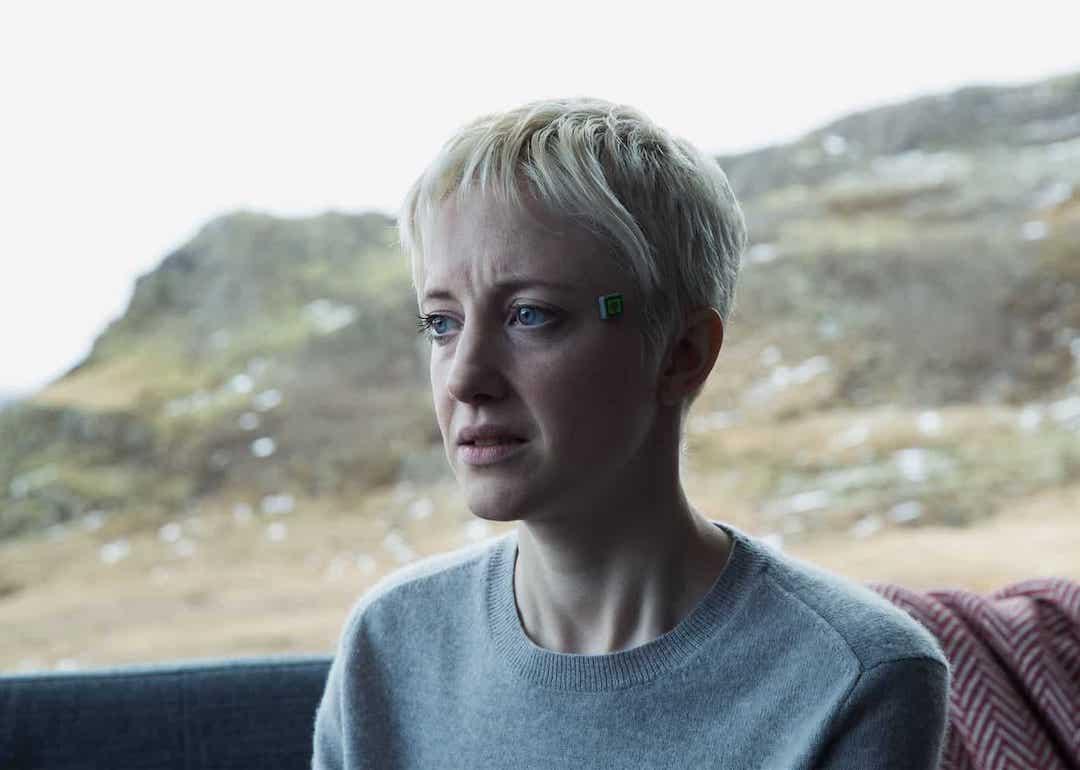 50 best horror TV shows
We're living through what many critics and audiences alike have deemed the "Golden Age of Television." While many of these discussions focus on prestige dramas, the past few decades have been undoubtedly strong ones for horror television that can both thrill and move audiences. Now more than ever, horror is moving past its genre classification and getting featured in peak TV, like Netflix's "Stranger Things," HBO's "Lovecraft Country," and Hulu's "What We Do in the Shadows."
Of course, horror TV has been around long before streaming services and contemporary programming. For instance, Rod Serling's "The Twilight Zone" is often cited as one of the greatest TV series of all time. Meanwhile, in the 1990s, supernatural series "Twin Peaks" and "The X-Files" revolutionized how horror was presented on cable television. Across the world, Japanese anime series have offered plenty of animated action and spine-tingling scares.
But in a time when it feels like there are unlimited TV viewing options in the age of both streaming services and cable programming, narrowing down only 50 horror shows is a hard yet ultimately helpful task for people looking to streamline their viewing options. This is especially true as fall hits and Halloween approaches—if you've already seen a plethora of classic scary films, why not get into the spirit of spooky season by enjoying some longer, episodic horror narratives for the very first time?
To help do so, Stacker compiled IMDb data to determine the 50 best horror TV shows of all time as of Oct. 9, 2020. To be considered, the series, miniseries, or limited series had to have at least 10,000 IMDb user votes. Ties were broken by votes.
From anime series like "Attack on Titan" and "Claymore" to anthology shows such as "The Twilight Zone" and "Black Mirror," the shows on this list span various countries and time periods.
Counting down from 50, here are the best TV horror series of all time.
You may also like: Best and worst Leonardo DiCaprio movies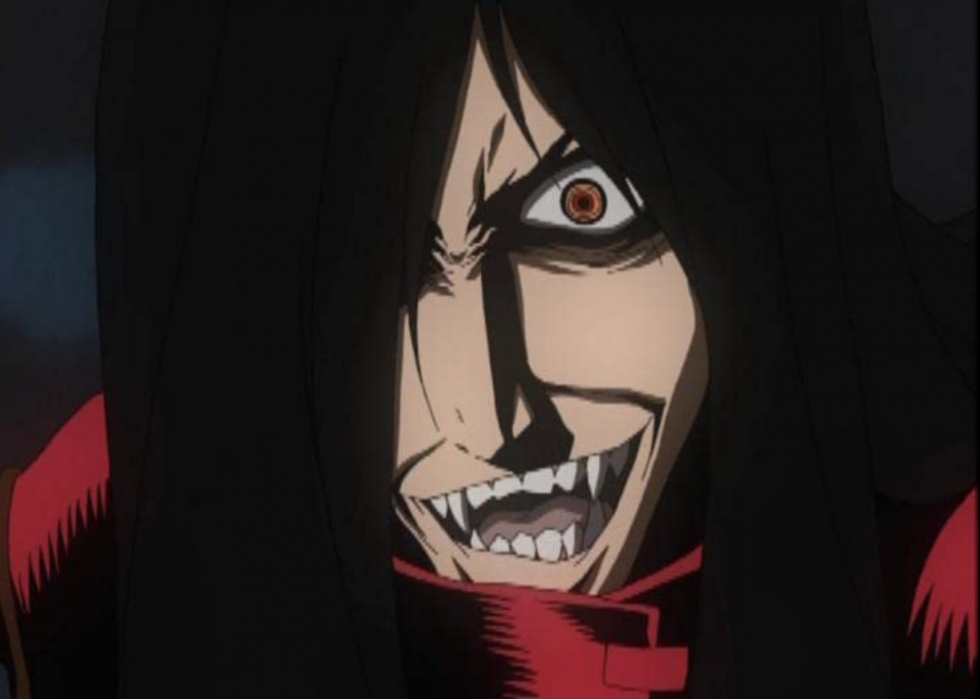 1 / 50
#50. Hellsing (2001–2002)
- IMDb user rating: 7.9
- Votes: 14,294
Based on Kouta Hirano's manga series of the same name, "Hellsing" centers on its titular British task force led by vampire hunter Integra Wingates Hellsing (Victoria Harwood). The anti-paranormal organization battles vampires and other supernatural forces, although two vampires themselves help with their work.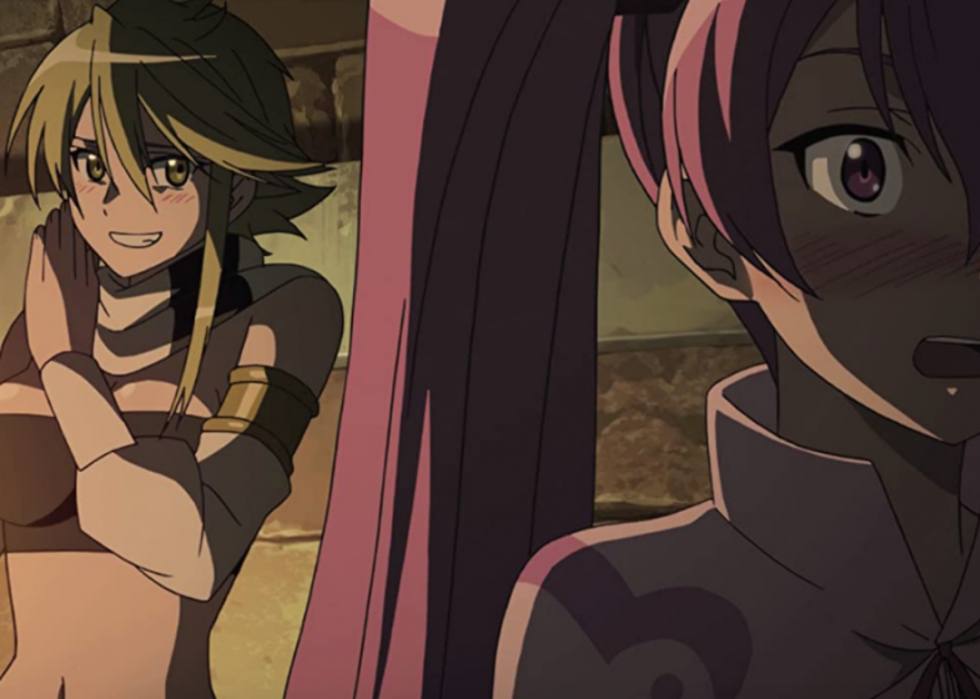 2 / 50
#49. Akame ga Kill! (2014)
- IMDb user rating: 7.9
- Votes: 14,958
In "Akame ga Kill!," a country boy named Tatsumi is recruited by an assassin group called Night Raid to take on the country's corrupt Empire. The series is based on Takahiro and Tetsuya Tashiro's manga.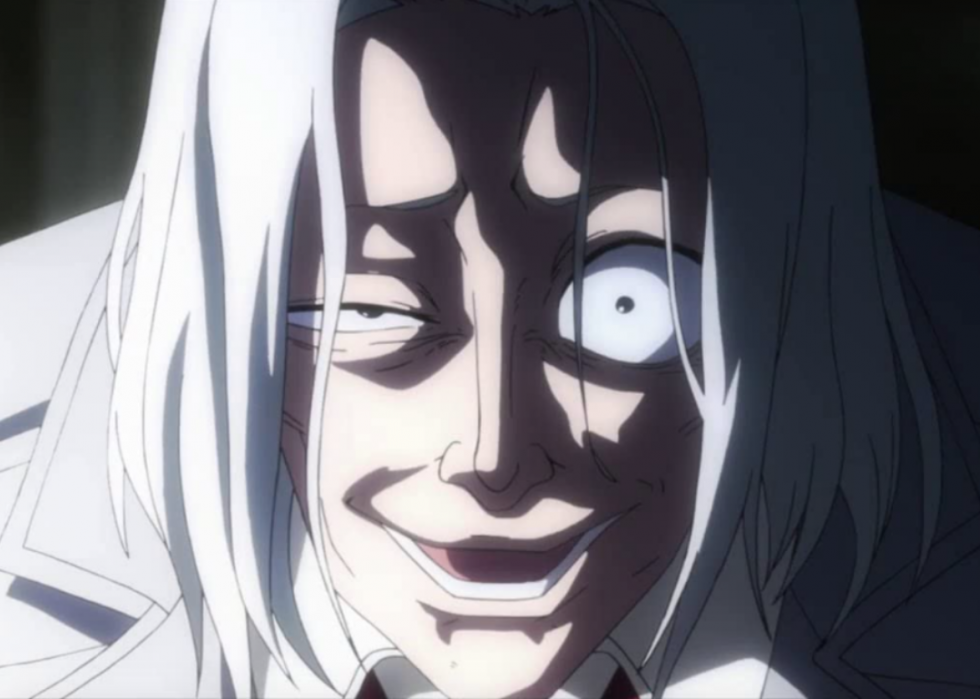 3 / 50
#48. Tokyo Ghoul (2014)
- IMDb user rating: 7.9
- Votes: 32,850
"Tokyo Ghoul" opens as college student Kaneki Ken (Natsuki Hanae) is attacked by a ghoul, a supernatural creature who hunts for human flesh. He survives the attack but becomes part ghoul, and finds himself torn between the human world and the dark ghoul world.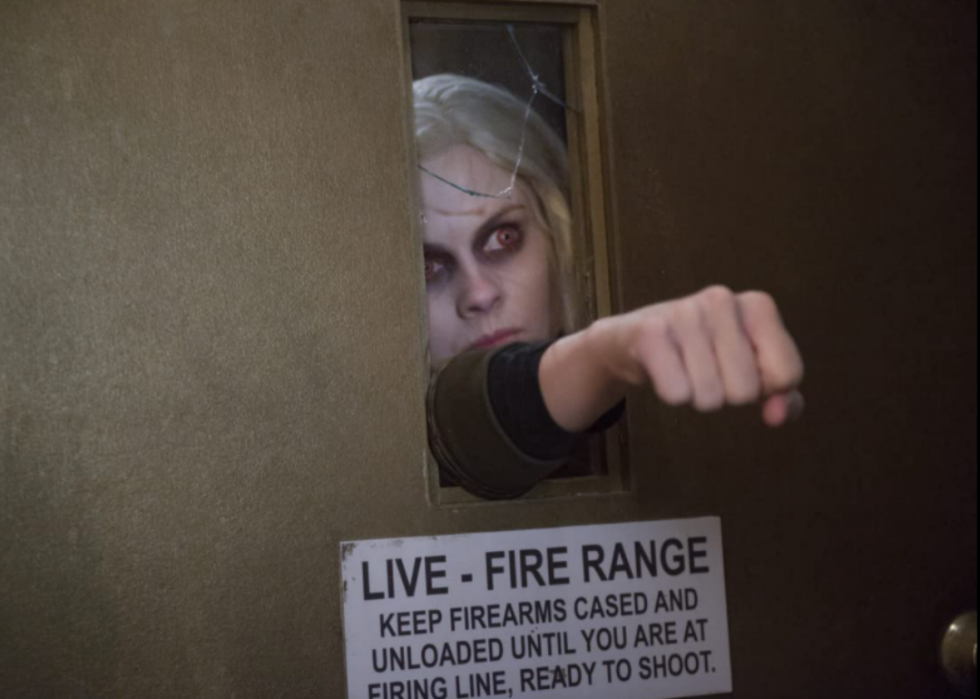 4 / 50
#47. iZombie (2015–2019)
- IMDb user rating: 7.9
- Votes: 59,128
Rose McIver stars in "iZombie" as Liv Moore, a medical resident who turns into a zombie and uses her newfound identity to help the Seattle Police solve murders. The show is a loose adaptation of Chris Roberson and Michael Allred's comic book series of the same name.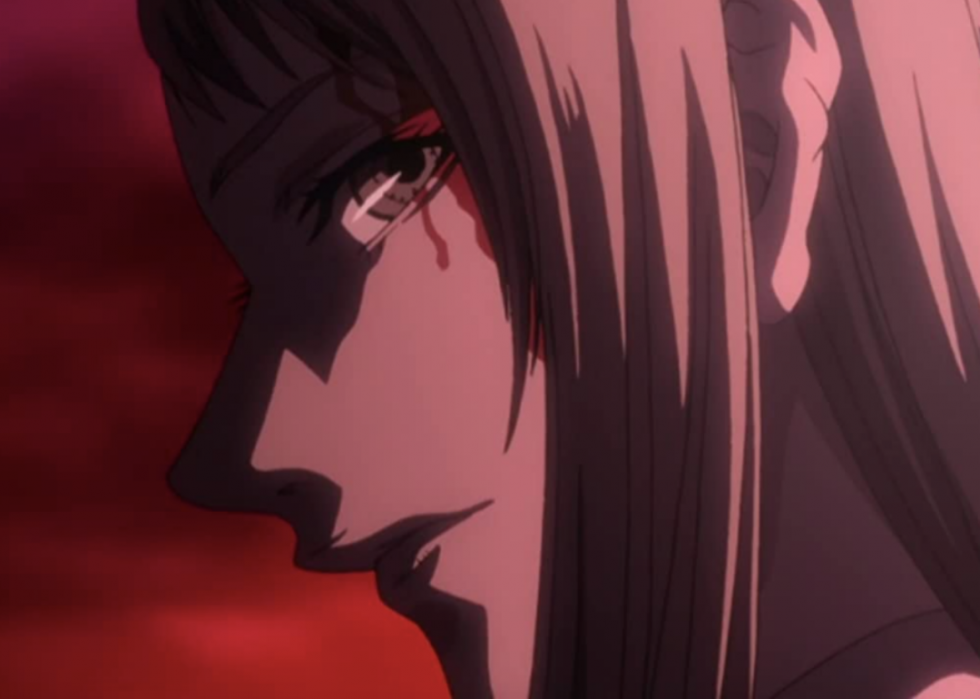 5 / 50
Nippon Television Network
#46. Claymore (2007)
- IMDb user rating: 8.0
- Votes: 11,947
Adapted from Norihiro Yagi's manga series, this anime follows the adventures of Clare, who is a Claymore—a half-human, half-Yoma race of shapeshifting demons. She has been raised to work on behalf of an organization that trains Yoma hybrids to destroy these demons and must fight to survive her missions.
You may also like: Longest-running TV series
6 / 50
#45. In the Flesh (2013–2014)
- IMDb user rating: 8.0
- Votes: 12,579
This popular BBC Three supernatural drama takes place four years after the apocalyptic "Rising" created a new race of Undead people, who are now ready to reintegrate into society. One of them is Lancashire teenager Kieran Walker (Luke Newberry), who struggles to adjust to his new reality and reckon with his past. "In the Flesh" went on to win the BAFTA for Best Mini-Series in 2014.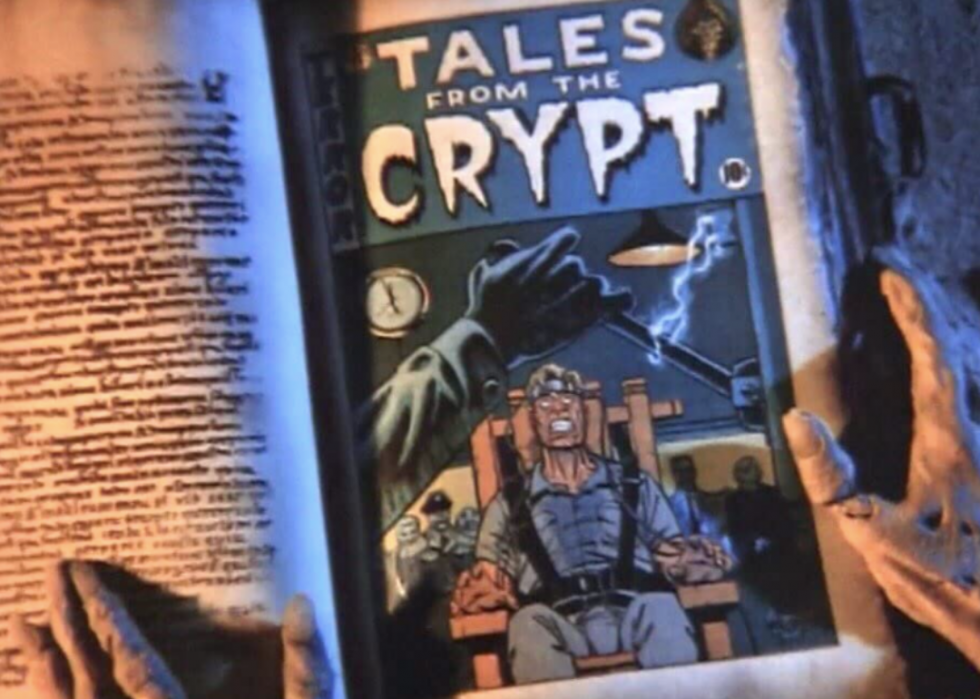 7 / 50
#44. Tales from the Crypt (1989–1996)
- IMDb user rating: 8.0
- Votes: 21,088
HBO's "Tales from the Crypt" is an anthology series that aired for seven seasons and is narrated by a freewheeling ghoul known as the Crypt Keeper (John Kassir). Each episode contains a stand-alone campy horror story, with famous actors like Tom Hanks, Jada Pinkett Smith, Brad Pitt, and Whoopi Goldberg making appearances over the years.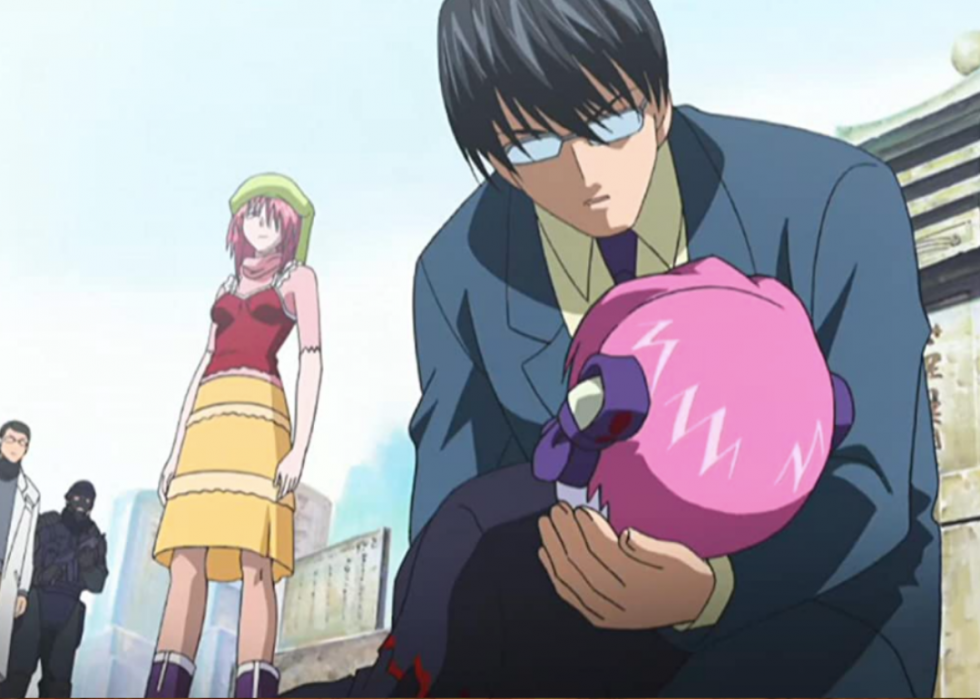 8 / 50
#43. Erufen Rîto (2004)
- IMDb user rating: 8.0
- Votes: 29,132
In this gory anime, college students Kota (Chihiro Suzuki) and Yuka (Mamiko Noto) come across a recently escaped young mutant named Lucy (Sanae Kobayashi). She was bred by the government to be a formidable weapon with psychic powers, and her new friends are soon drawn into her violent, uncertain world.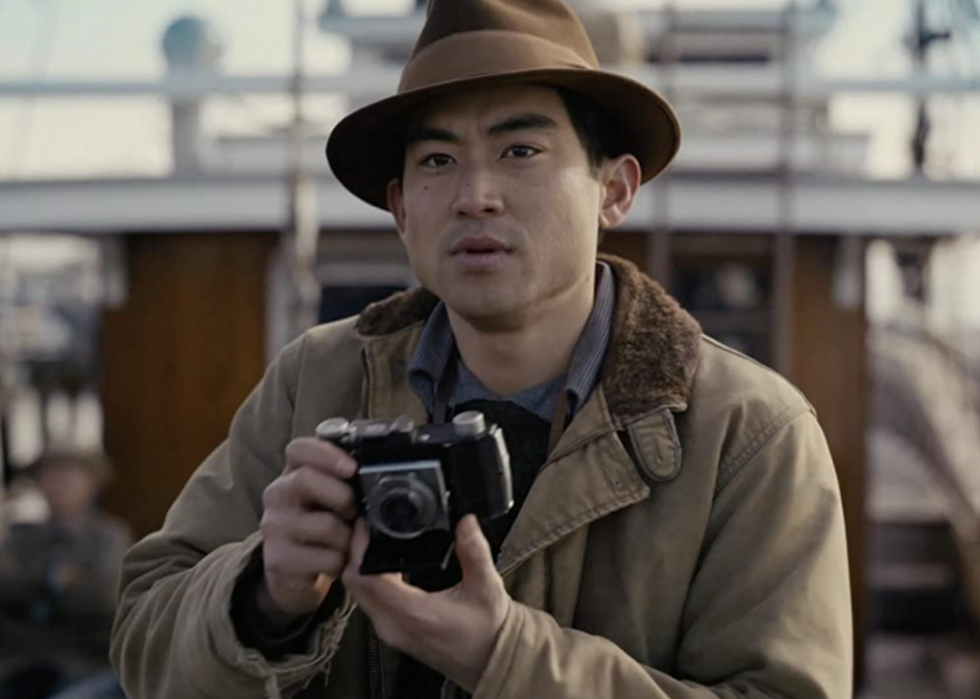 9 / 50
American Movie Classics (AMC)
#42. The Terror (2018–present)
- IMDb user rating: 8.0
- Votes: 35,385
Each season of the anthology horror show "The Terror" is inspired by a different historical tragedy. The first season was inspired by Dan Simmons's 2007 novel and follows Captain Sir John Franklin's lost expedition to the Arctic, while season two takes place in a Japanese internment camp during World War II.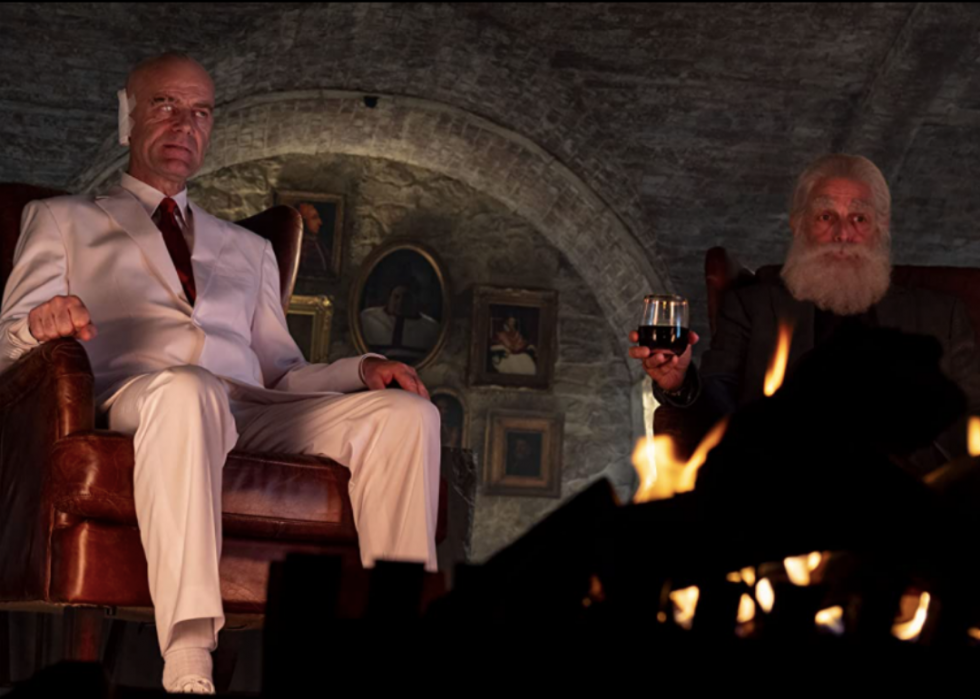 10 / 50
Short Drive Entertainment
#41. Preacher (2016–2019)
- IMDb user rating: 8.0
- Votes: 66,185
After a supernatural event gives outlaw-turned-preacher Jesse (Dominic Cooper) the power to command others, he enlists the help of his trigger-happy ex-girlfriend (Ruth Negga) and an Irish vampire (Joseph Gilgun) to find God. "Preacher" was adapted from the comic book franchise of the same name, which was created by Garth Ennis and Steve Dillon, and aired for four seasons on AMC.
You may also like: 30 celebrities you might not know are Canadian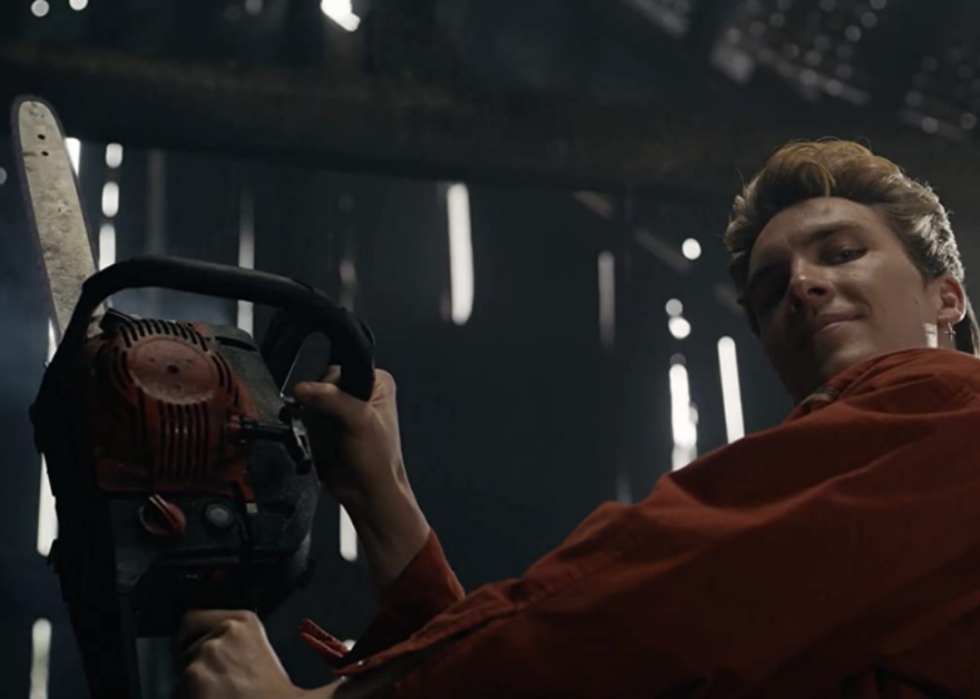 11 / 50
#40. American Horror Story (2011–present)
- IMDb user rating: 8.0
- Votes: 270,543
"Glee" creators Ryan Murphy and Brad Falchuk are the minds behind "American Horror Story," an FX horror anthology that has garnered 28 Emmy Award nominations since it debuted in 2011. Each season is a self-contained story, with locations including a witch coven, an asylum, a haunted hotel, and a cult.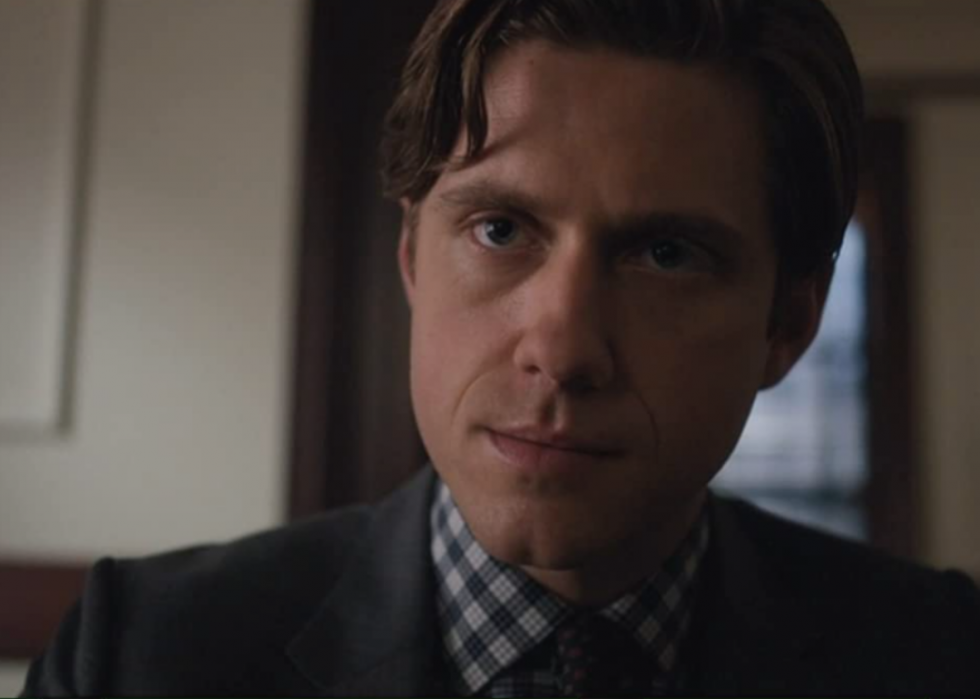 12 / 50
#39. BrainDead (2016)
- IMDb user rating: 8.1
- Votes: 10,048
Mary Elizabeth Winstead stars in "BrainDead" as Laurel, a documentary filmmaker who begins working for her senator brother (Danny Pino) to fund her new movie. However, trouble ensues when she discovers that Washington D.C. has been invaded by aliens who have eaten the brains and taken control of several Congress members' bodies, although hardly anyone has noticed.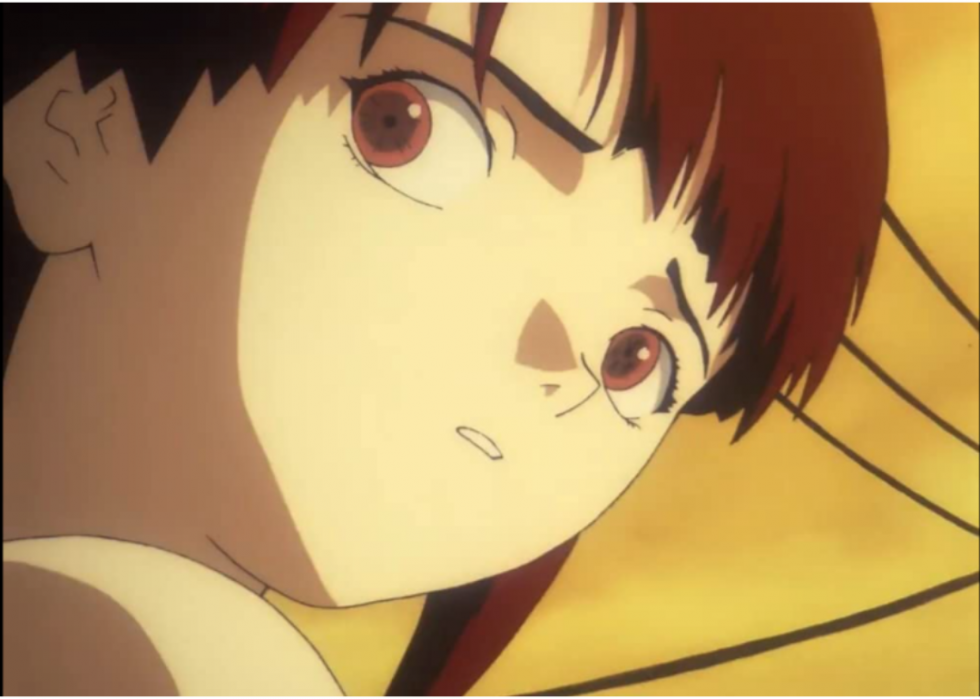 13 / 50
#38. Serial Experiments Lain (1998)
- IMDb user rating: 8.1
- Votes: 10,624
In "Serial Experiments Lain," introverted teenager Lain's life is turned upside down when her deceased former classmate Chisa is still alive within a virtual network known as "The Wired." The series won the 1998 Excellence Prize at the Japan Media Arts Festival for its "willingness to question the meaning of contemporary life."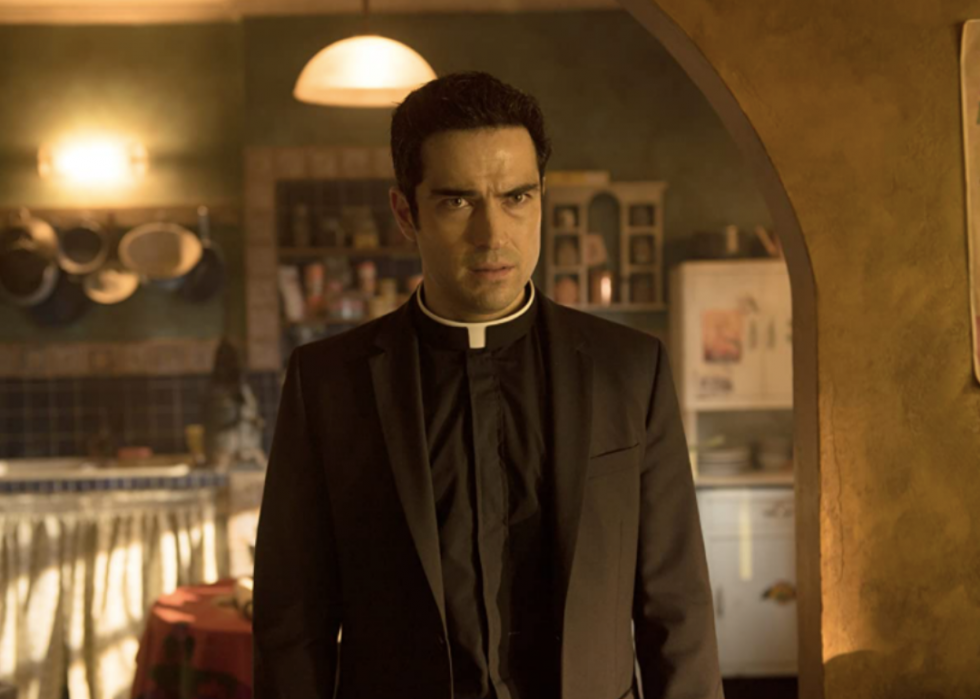 14 / 50
Morgan Creek Entertainment
#37. The Exorcist (2016–2018)
- IMDb user rating: 8.1
- Votes: 24,608
Fox's "The Exorcist" serves as a direct sequel to the groundbreaking 1973 horror film. The series stars Alfonso Herrera and Ben Daniels as exorcists who examine cases of demonic possession.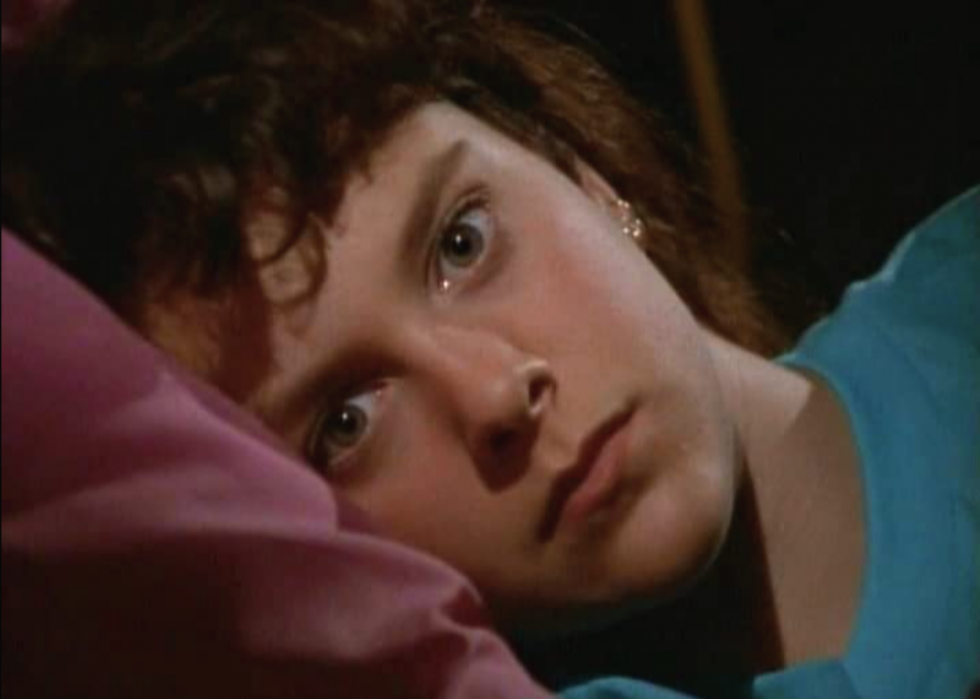 15 / 50
#36. Are You Afraid of the Dark? (1990–2000)
- IMDb user rating: 8.2
- Votes: 13,005
This family-friendly anthology series features a group of kids called "The Midnight Society," who spend each episode recounting a scary story around a campfire. Many of the stories were based on urban legends and the characters' own personal troubles. In 2019, a reboot premiered on Nickelodeon.
You may also like: The richest country music stars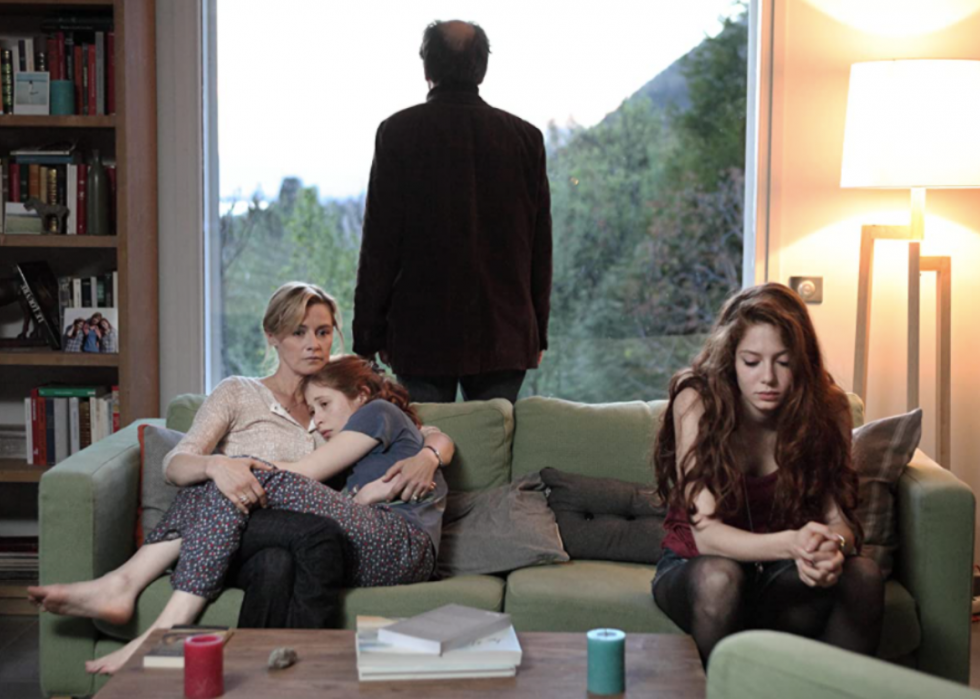 16 / 50
#35. The Returned (2012–2015)
- IMDb user rating: 8.2
- Votes: 19,267
In "The Returned," a small French mountain town is shaken when dead people's reappearances coincide with a series of strange phenomena. The show won an International Emmy for Best Drama Series in 2013.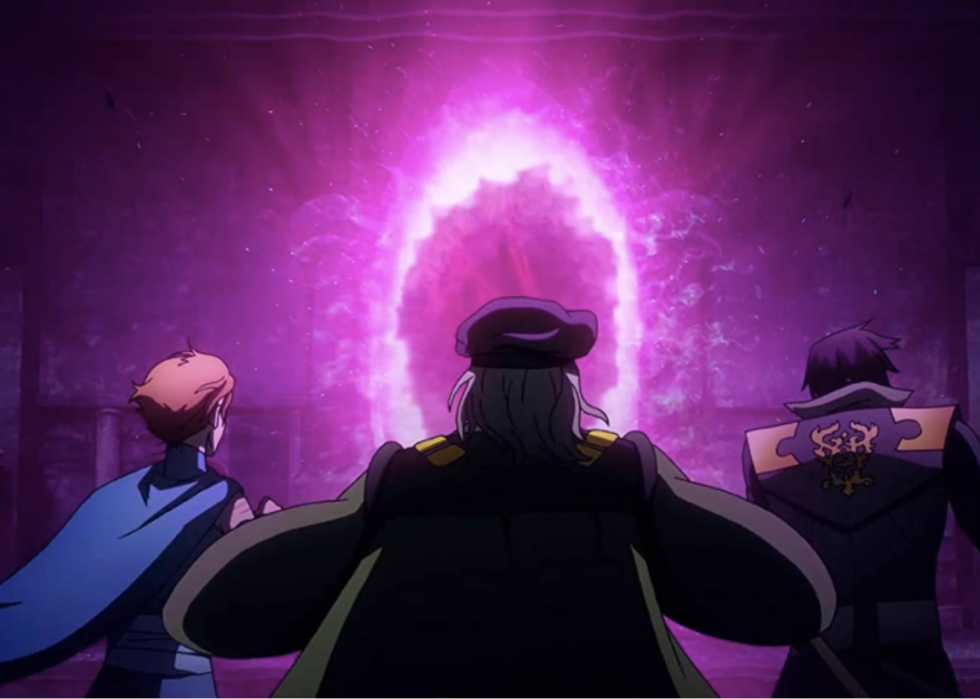 17 / 50
#34. Castlevania (2017–present)
- IMDb user rating: 8.2
- Votes: 35,796
Based on a Japanese video game series with the same name, the adult web series "Castlevania" follows outcast monster hunter Trevor Belmont as he defends the country of Wallachia from Dracula's army of demons. The show's animation is heavily influenced by Japanese anime, in reference to its source material.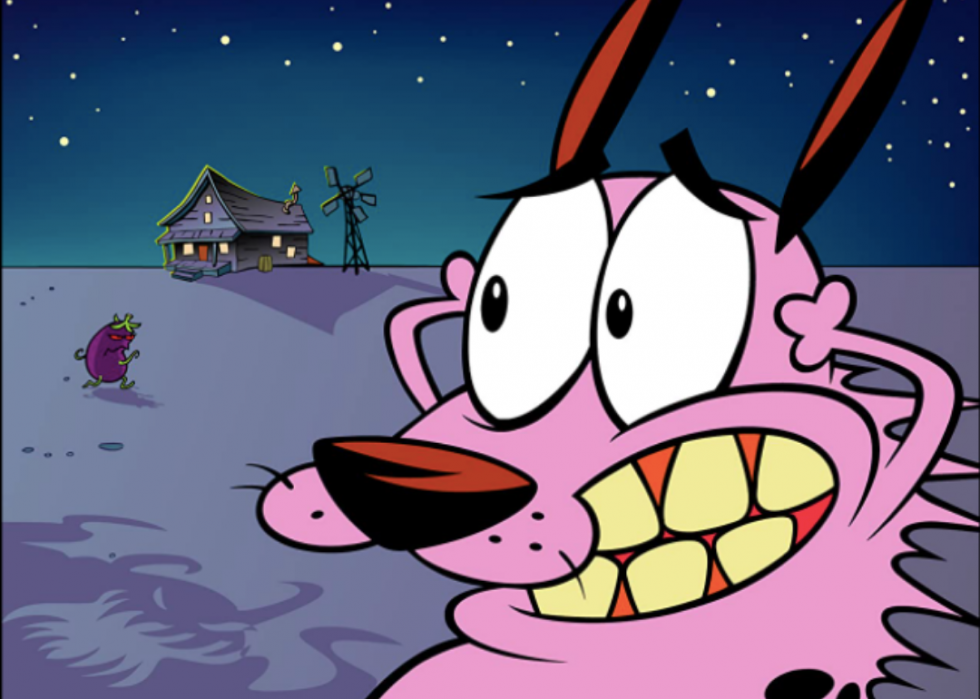 18 / 50
#33. Courage the Cowardly Dog (1999–2002)
- IMDb user rating: 8.2
- Votes: 37,055
The title character of this horror-comedy is Courage, a pink anthropomorphic dog living with an elderly couple in a rural farmhouse. In each episode, the trio must contend with paranormal threats that appear on their property. The series was created as the animated short "The Chicken from Outer Space," which was nominated at the 68th Academy Awards.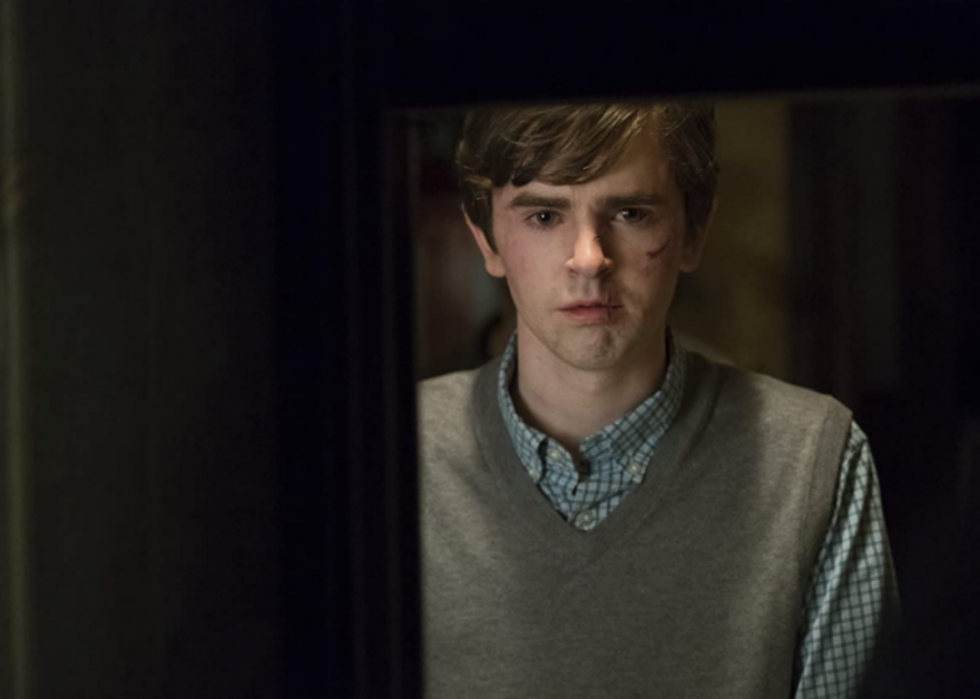 19 / 50
American Genre Film Archive
#32. Bates Motel (2013–2017)
- IMDb user rating: 8.2
- Votes: 95,020
Decades after Alfred Hitchcock reinvented thrillers with 1960's "Psycho," the contemporary prequel "Bates Motel" premiered on A&E in 2013. It depicts the lives of iconic villain Norman Bates (Freddie Highmore) and his mother Norma (Vera Farmiga) prior to the events of the original movie.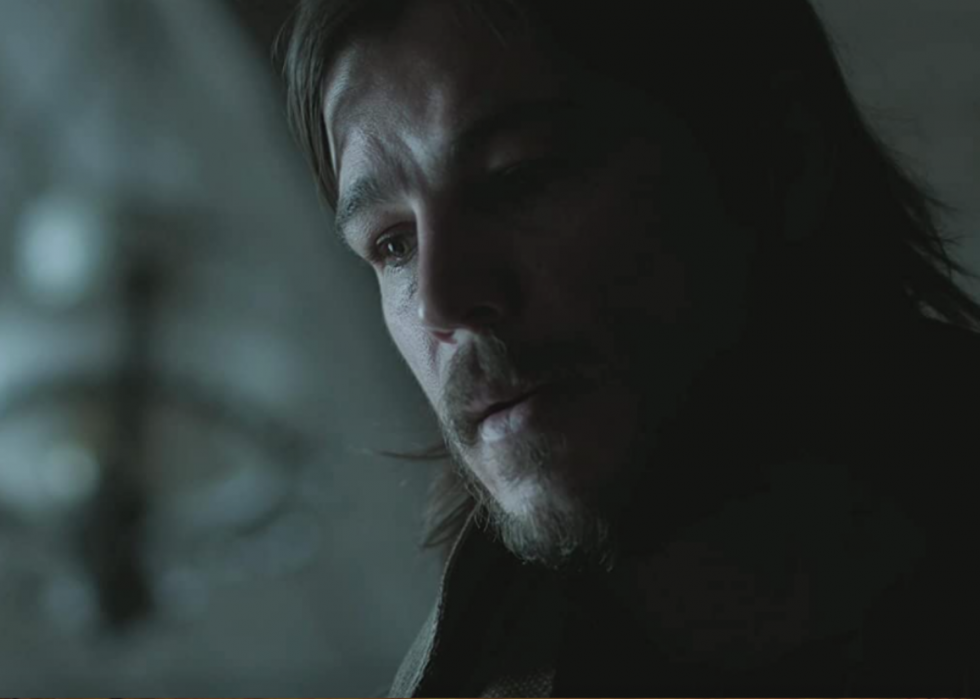 20 / 50
#31. Penny Dreadful (2014–2016)
- IMDb user rating: 8.2
- Votes: 109,908
Set in Victorian London, "Penny Dreadful" centers on explorer Sir Malcolm Murray (Timothy Dalton), scientist Victor Frankenstein (Harry Treadaway), gunslinger Ethan Chandler (Josh Hartnett), and medium Vanessa Ives (Eva Green), who fight supernatural evils. The series includes many iconic characters from British Gothic fiction, like Dorian Gray and Count Dracula.
You may also like: 50 richest celebrities in the world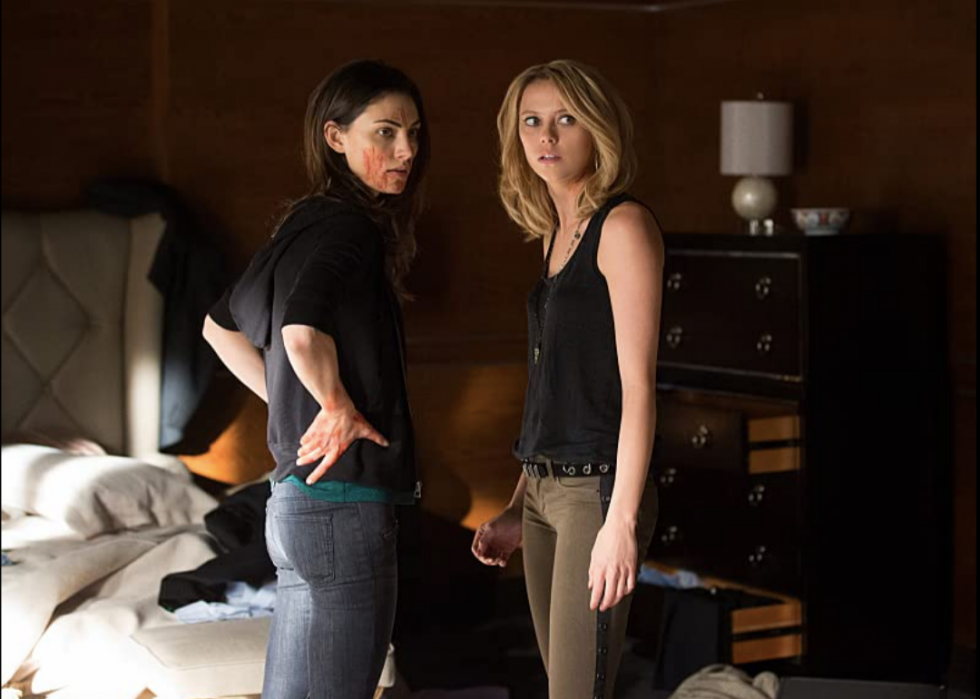 21 / 50
#30. The Originals (2013–2018)
- IMDb user rating: 8.2
- Votes: 113,953
This spin-off of the hit CW series "The Vampire Diaries" stars Joseph Morgan as Klaus, the world's first vampire/werewolf hybrid, who has returned to New Orleans—a city his family helped build. However, trouble brews when he finds that his protege, Marcel (Charles Michael Davis), has taken over The French Quarter and unsettled other supernatural creatures.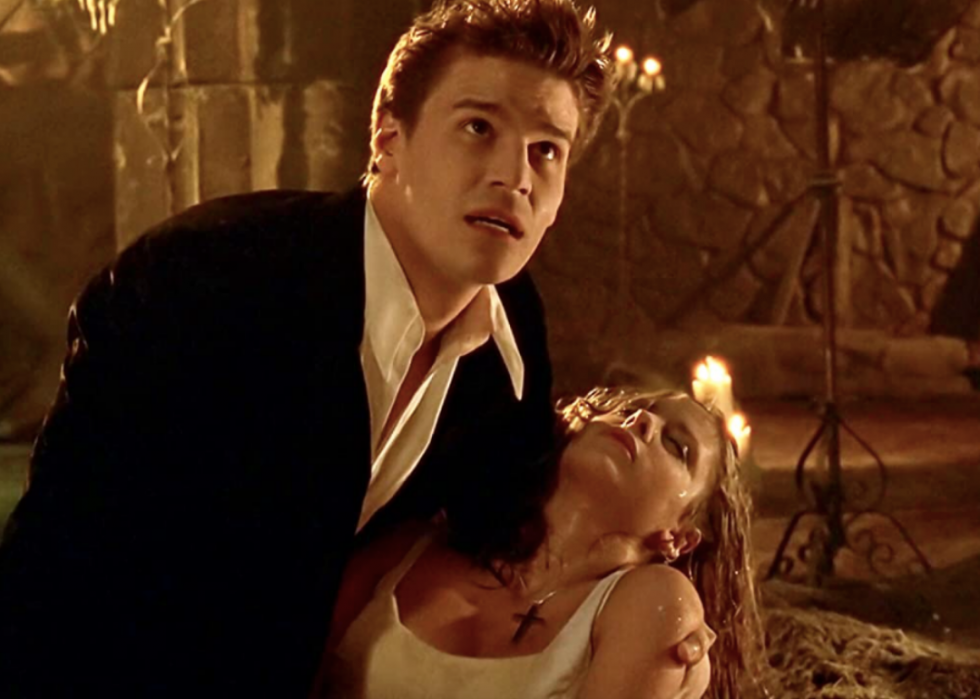 22 / 50
#29. Buffy the Vampire Slayer (1997–2003)
- IMDb user rating: 8.2
- Votes: 126,877
Sarah Michelle Gellar leads this iconic teen supernatural series as Buffy Summers, a high school girl who is the latest in a long line of "Slayers." Although she wants to live a normal life, she must learn to battle vampires, demons, and other dark forces.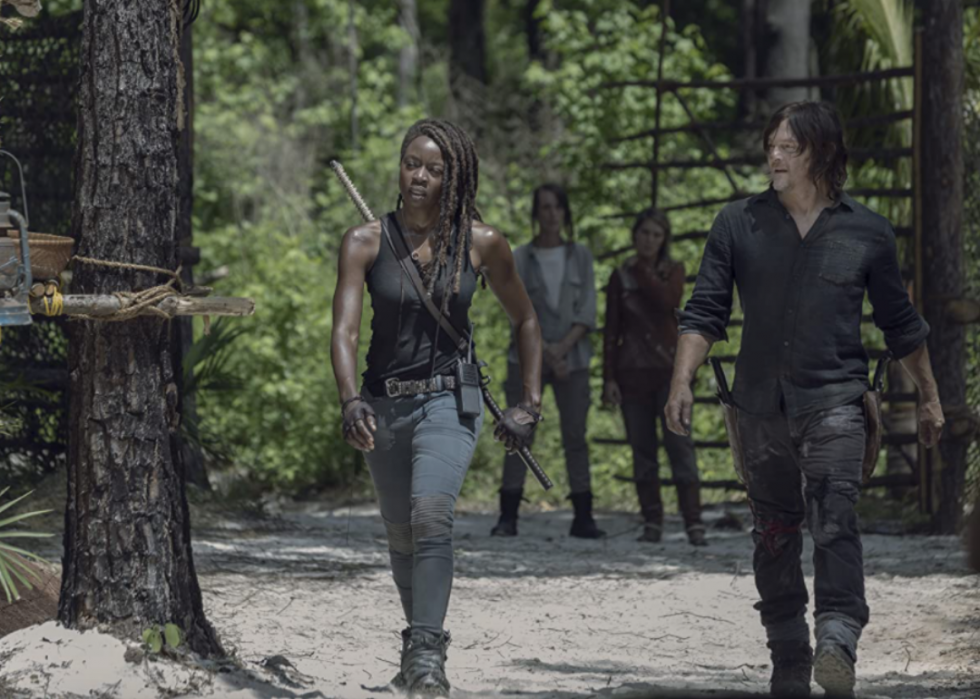 23 / 50
American Movie Classics (AMC)
#28. The Walking Dead (2010–present)
- IMDb user rating: 8.2
- Votes: 835,641
Based on Robert Kirkman's comic book series, "The Walking Dead" focuses on a group of survivors' efforts to find safety in the aftermath of a zombie apocalypse. The series has generated multiple spin-offs, and during its third season, it became the first cable program to have the highest viewership of any fall TV show.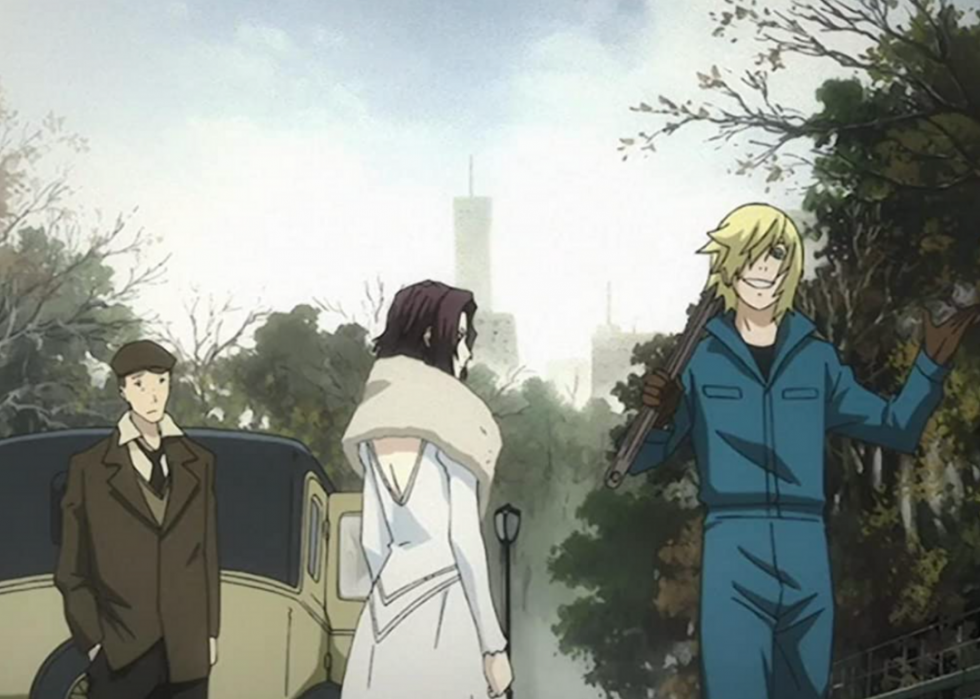 24 / 50
#27. Baccano! (2007–2008)
- IMDb user rating: 8.3
- Votes: 10,103
The anime series "Baccano!" opens during America's Prohibition era, when two bottles of immortality elixir fall into the hands of Manhattan gangsters. Told in out-of-order sequences, the mayhem of the show ultimately brings together an eclectic group of outlaws, alchemists, and immortal beings.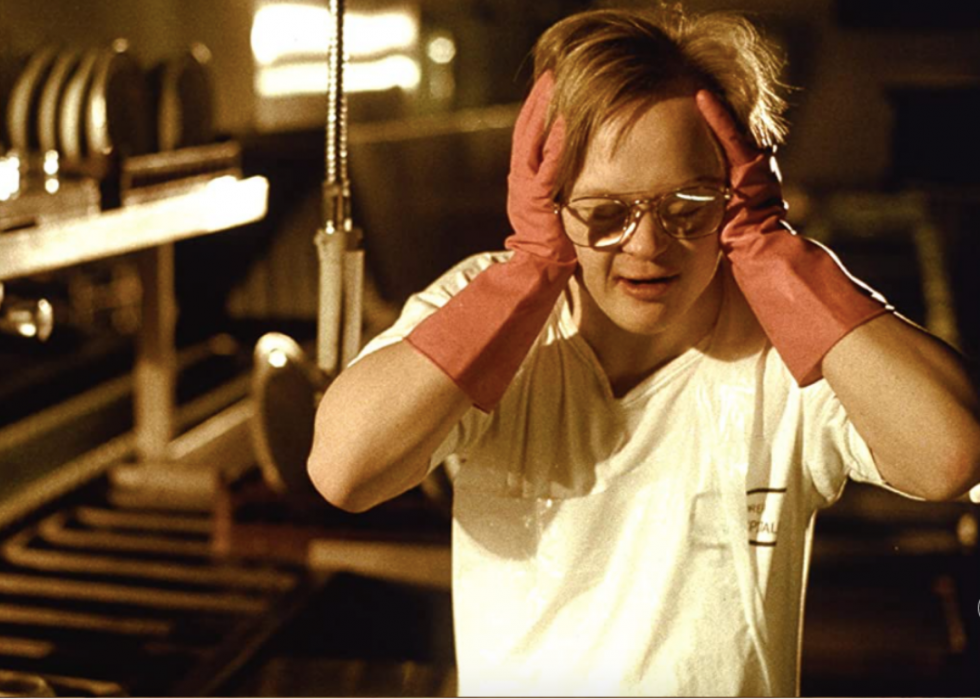 25 / 50
#26. The Kingdom (1994–1997)
- IMDb user rating: 8.3
- Votes: 16,732
Created by acclaimed filmmaker Lars von Trier, this Danish show is set in the neurosurgical wing of Copenhagen's main hospital. There, the staff and patients encounter bizarre supernatural phenomena. In 2004, Stephen King developed an American series based on it called "Stephen King's Kingdom Hospital."
You may also like: 100 best John Wayne movies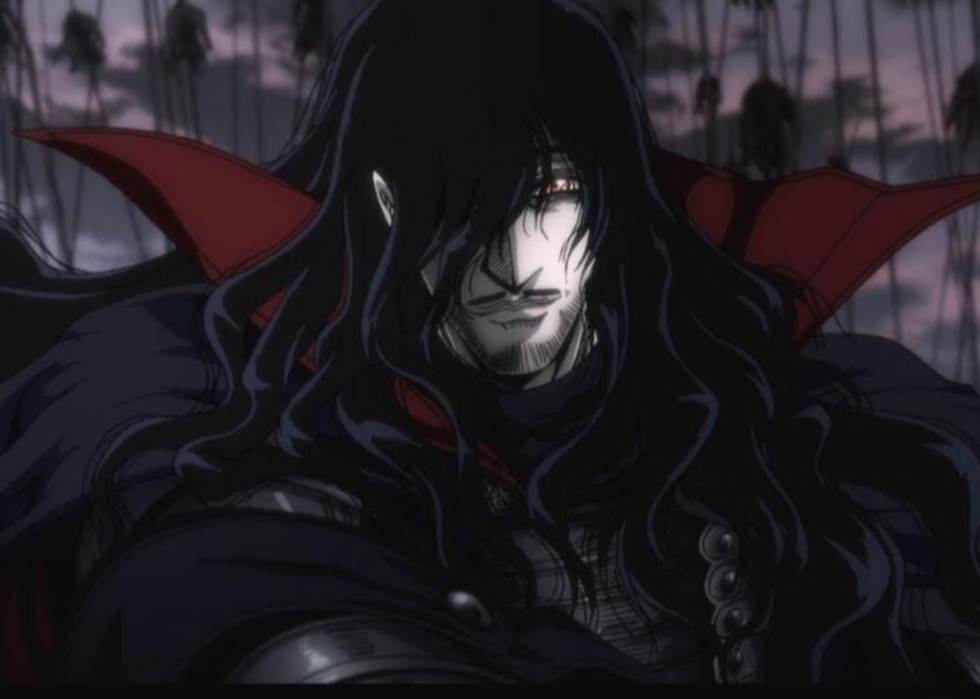 26 / 50
#25. Hellsing Ultimate (2006–2012)
- IMDb user rating: 8.3
- Votes: 19,086
Although the manga series "Hellsing" was originally adapted into an anime in 2001, a second adaptation called "Hellsing Ultimate" began airing just five years later. Like its predecessor, the show follows a British organization dedicated to fighting supernatural threats.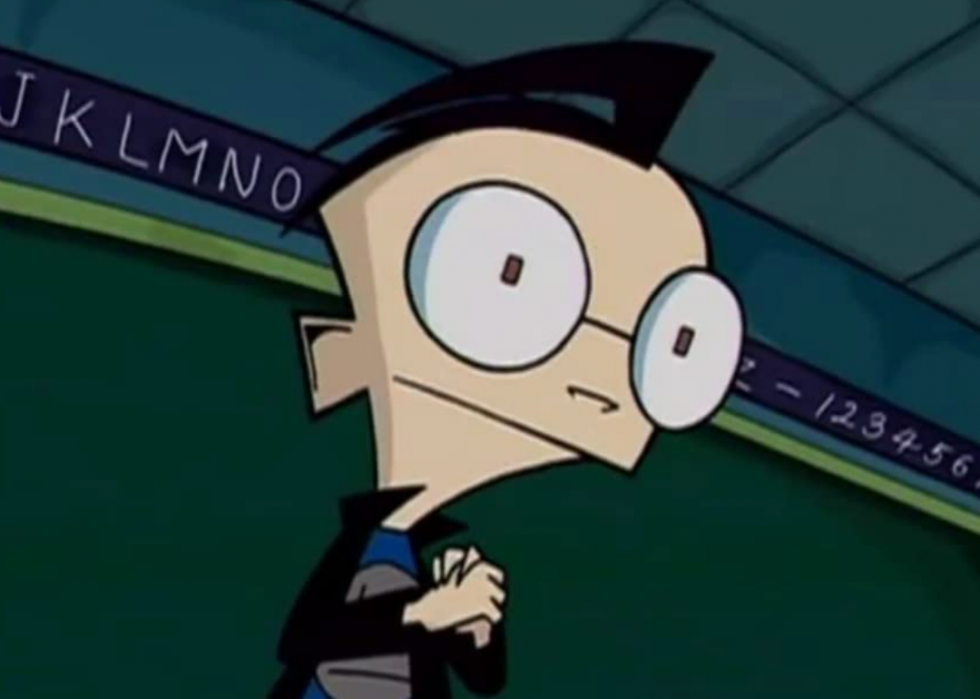 27 / 50
#24. Invader Zim (2001–2006)
- IMDb user rating: 8.3
- Votes: 19,225
"Invader Zim" centers on an alien called Zim (Richard Steven Horvitz), who aims to conquer Earth with the help of his robot servant GIR (Rosearik Rikki Simons). However, paranormal investigator Dib (Andy Berman) sets out to stop his every move. In 2001, "Invader Zim" won an Emmy for Outstanding Individual Achievement in Animation.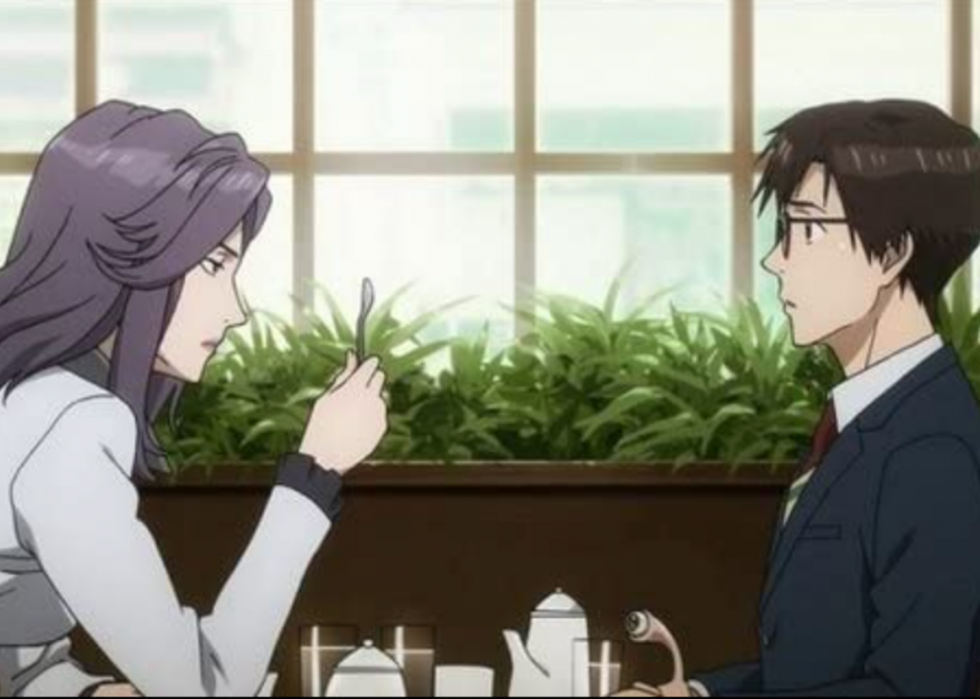 28 / 50
#23. Parasyte: The Maxim (2014–2015)
- IMDb user rating: 8.3
- Votes: 23,126
When "Parasyte: The Maxim" begins, high schooler Shinichi Izumi's (Nobunaga Shimazaki) right hand becomes possessed by an alien Parasite who feeds on people. While trying to co-exist with the alien, he's forced to fight off other Parasites hungry for human flesh.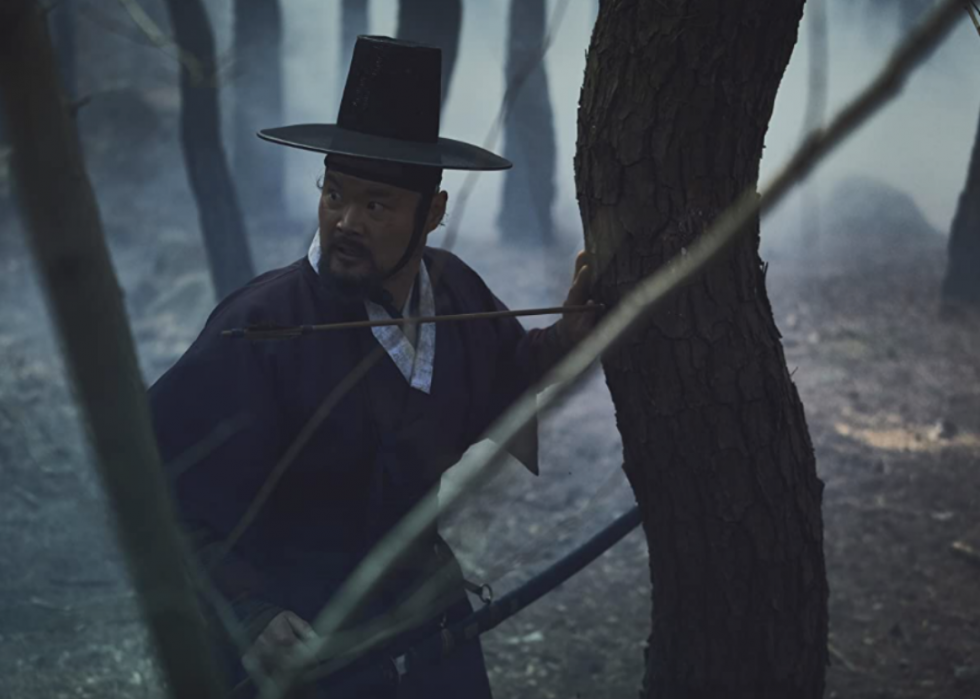 29 / 50
#22. Kingdom (2019–present)
- IMDb user rating: 8.4
- Votes: 26,753
"Kingdom" is set during Korea's Joseon period, and follows Crown Prince Lee Chang (Ju Ji-hoon) as he investigates the spread of a mysterious plague. As the royal dynasty runs the risk of being overthrown, they learn that plague victims are becoming blood-thirsty zombies.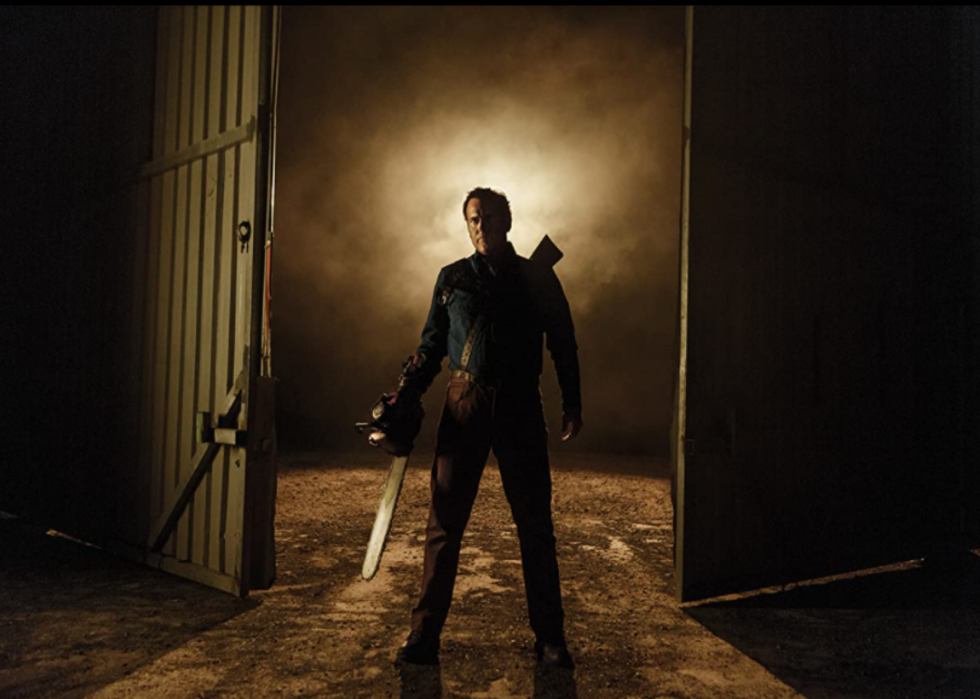 30 / 50
#21. Ash vs Evil Dead (2015–2018)
- IMDb user rating: 8.4
- Votes: 63,314
Twenty-one years after the third "Evil Dead" film was released, Bruce Campbell reprised his role as the zombie-slaying hero Ash. The Starz series acted as a sequel to Sam Raimi's popular horror franchise.
You may also like: Best Grateful Dead albums of all time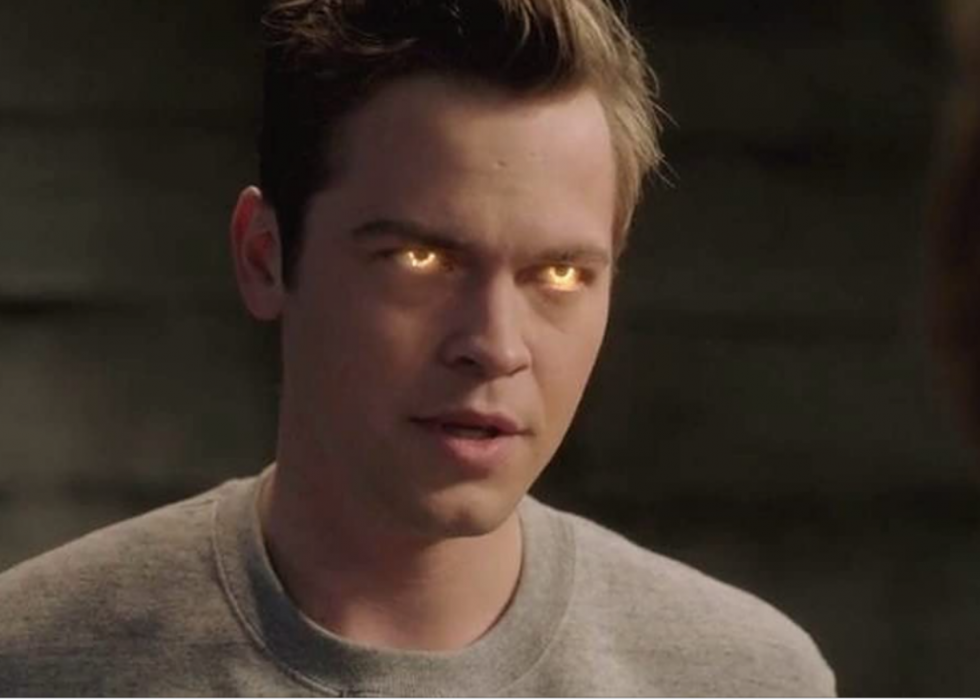 31 / 50
#20. Supernatural (2005–2020)
- IMDb user rating: 8.4
- Votes: 380,291
In "Supernatural," brothers Sam (Jared Padalecki) and Dean (Jensen Ackles) hunt ghosts, demons, and other paranormal beings that roam the United States. When its 11th season debuted, the show became the longest-running live-action American sci-fi TV show.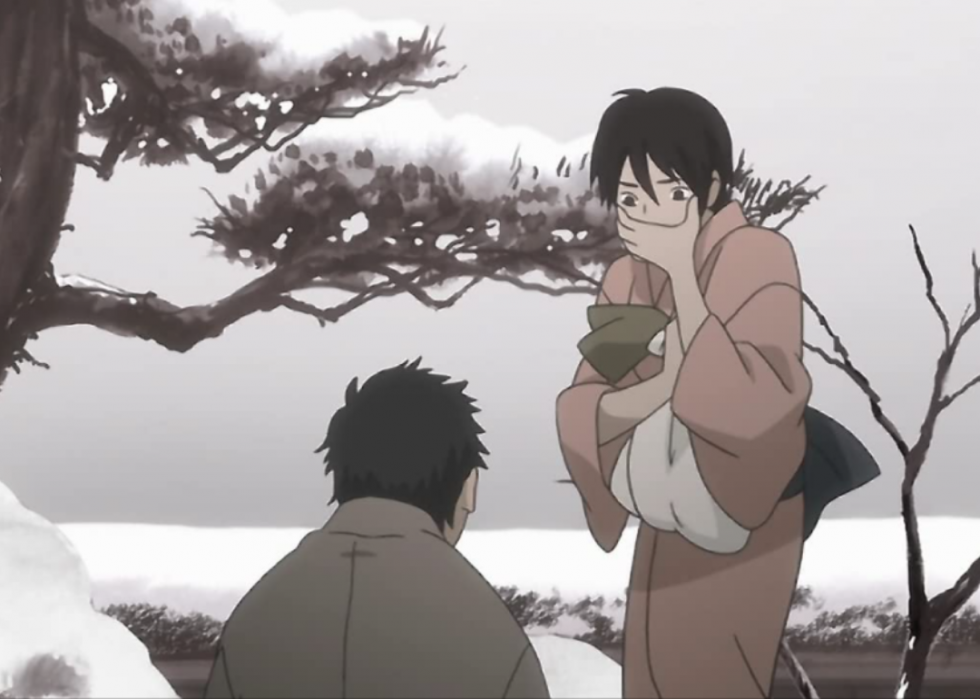 32 / 50
#19. Mushi-Shi (2005–2006)
- IMDb user rating: 8.5
- Votes: 11,519
In the anthology anime series "Mushi-Shi," an 18th-century man named Ginko (Yuto Nakano) befriends a primitive creature known as "Mushi." In each episode, the duo travels to new places to research Mushi and help people who are suffering from supernatural occurrences.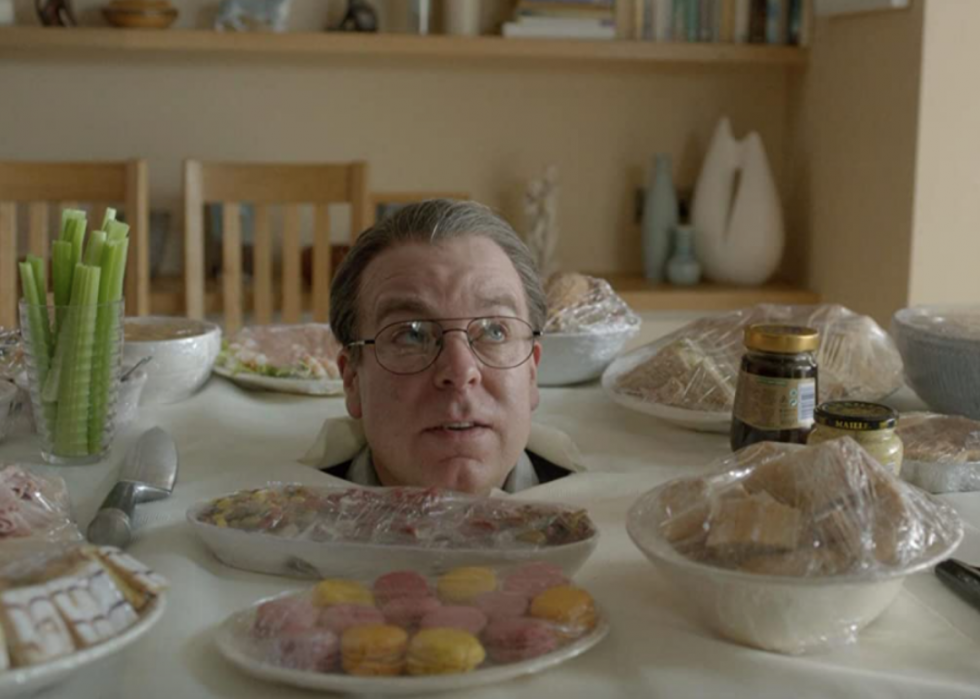 33 / 50
British Broadcasting Corporation
#18. Inside No. 9 (2014–present)
- IMDb user rating: 8.5
- Votes: 11,890
Each episode of this British dark comedy anthology takes place in a building or apartment marked by the number nine. The horror tales unfold with different casts in each episode, with settings ranging from a teacher's one-bedroom apartment to a historic village where a witch hunt is taking place.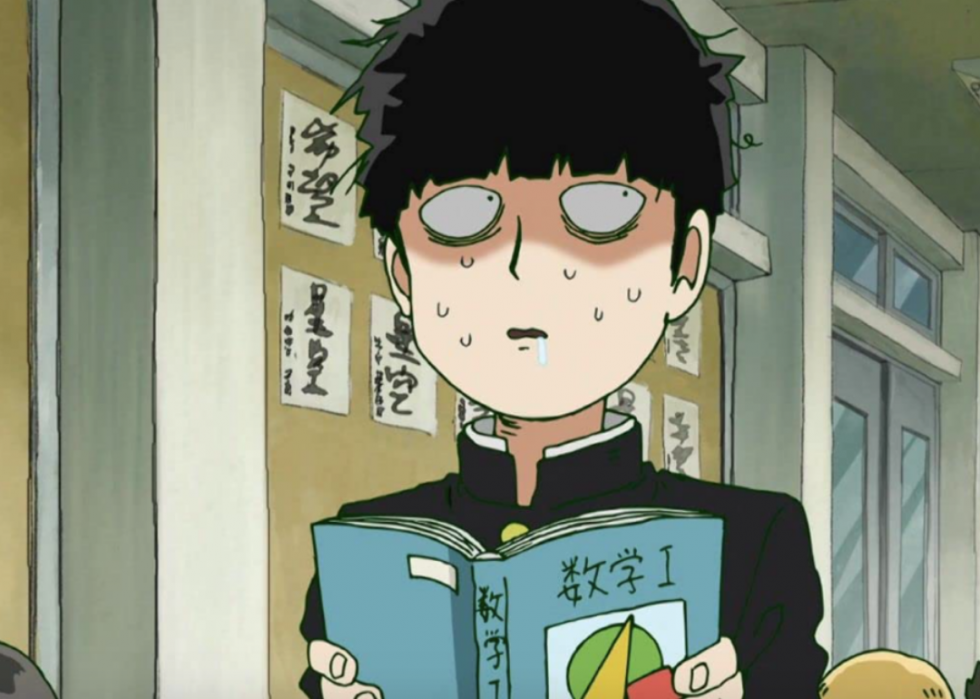 34 / 50
#17. Mob Psycho 100 (2016–present)
- IMDb user rating: 8.5
- Votes: 12,809
This anime follows middle schooler Shigeo Kageyama (Setsuo Ito), a middle school boy trying to conceal his increasing psychic powers. He works as an assistant to a con-man in hopes of learning to control his abilities but continues to run into trouble because of them.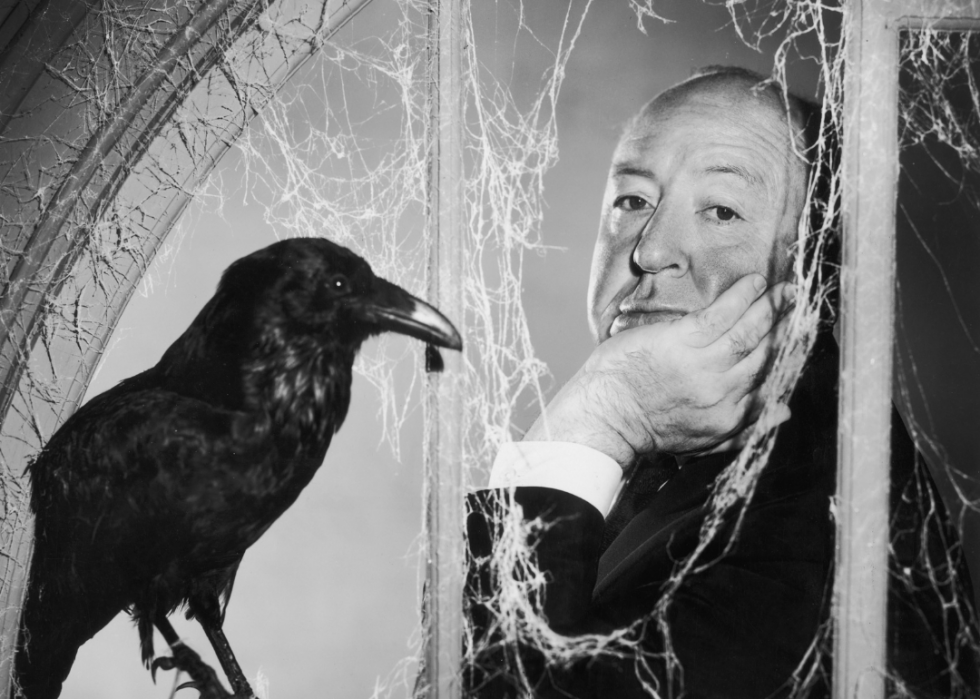 35 / 50
CBS Photo Archive // Getty Images
#16. Alfred Hitchcock Presents (1955–1962)
- IMDb user rating: 8.5
- Votes: 14,478
By the time that "Alfred Hitchcock Presents" premiered, the acclaimed director had been working for over 30 years. At the beginning of each episode, Hitchcock introduces a standalone mystery thriller. In 2014, Time magazine named it as one of the 100 best TV shows of all time.
You may also like: The most famous actor the same age as you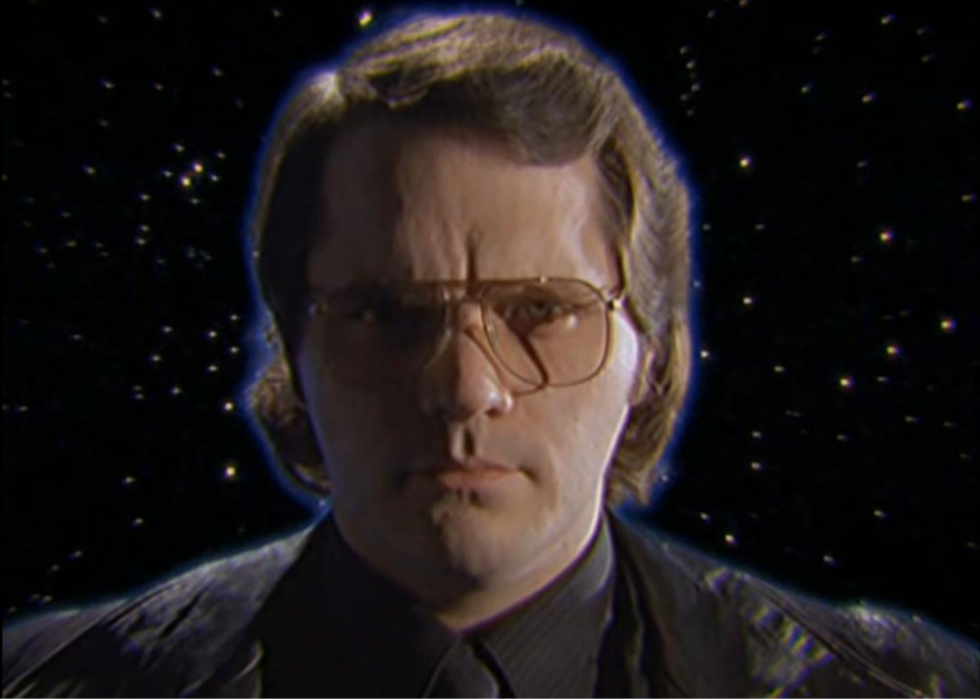 36 / 50
#15. Garth Marenghi's Darkplace (2004)
- IMDb user rating: 8.5
- Votes: 15,594
In this British parody of '80s horror television, Dr. Dagless (Matthew Holness) roams a Romford hospital trying to solve mysteries. Coincidentally, the hospital happens to be situated over the gates of Hell. The show eventually generated a spin-off spoof chat show called "Man to Man With Dean Learner."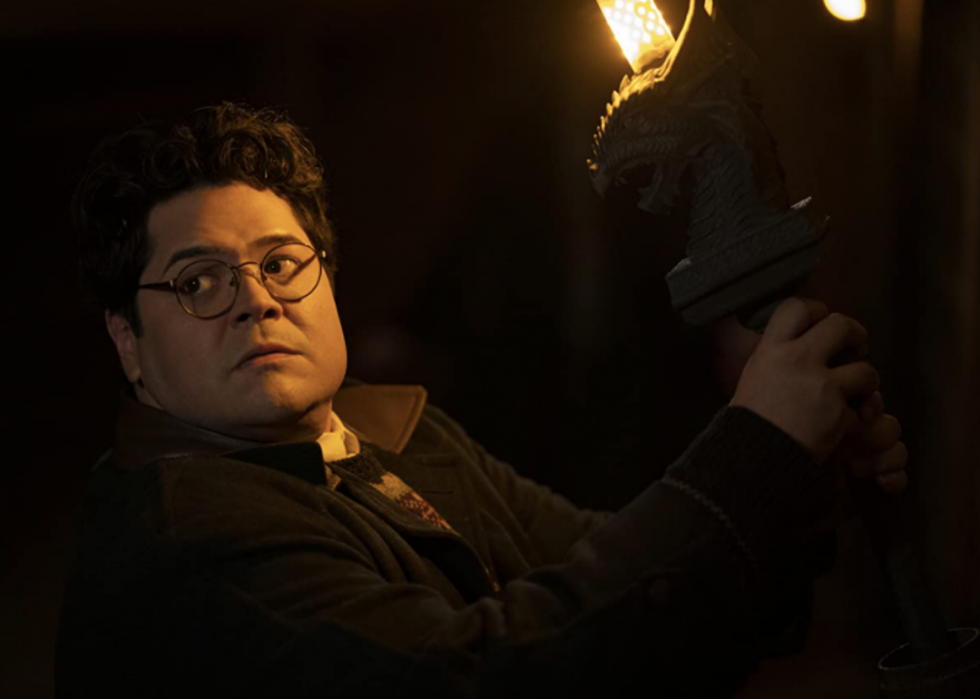 37 / 50
#14. What We Do in the Shadows (2019–present)
- IMDb user rating: 8.5
- Votes: 31,398
Inspired by Taika Waititi's acclaimed 2014 mockumentary of the same name, "What We Do in the Shadows" offers a look into the lives of three vampires living together in Staten Island. It was nominated for Outstanding Comedy Series at 2020's Primetime Emmy Awards and has featured guest stars like Mark Hamill, Tilda Swinton, and Waititi himself.
38 / 50
#13. Love, Death & Robots (2019–present)
- IMDb user rating: 8.5
- Votes: 90,130
This animated anthology is a collection of short stories that span genres like horror, science fiction, and comedy. Stories range from a plot for world domination by super-intelligence yogurt to an exploration of how robots live in a post-apocalyptic city. The series is a reimagining of David Fincher and Tim Miller's longtime in-development reboot of the 1981 film "Heavy Metal."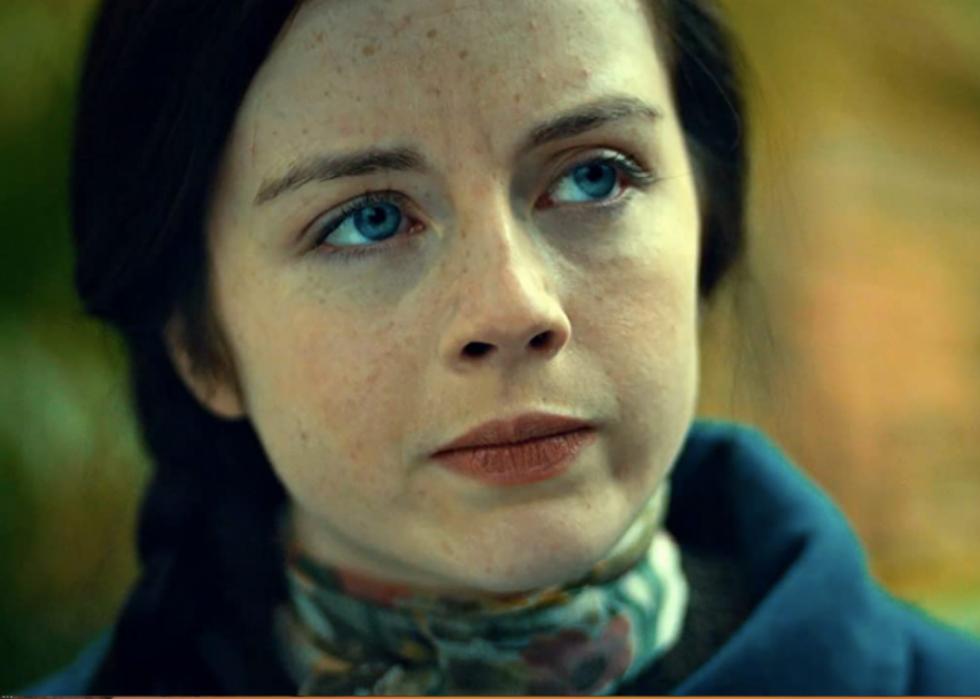 39 / 50
Dino De Laurentiis Company
#12. Hannibal (2013–2015)
- IMDb user rating: 8.5
- Votes: 222,063
Based on Thomas Harris' novels, "Hannibal" focuses on the relationship between psychiatrist (and secret cannibal) Hannibal Lecter (Mads Mikkelsen), and Will Graham (Hugh Dancy), an FBI profiler with an uncanny ability to empathize with serial killers. The series gained a strong cult following and was noted for its distinctly gory yet lavish visual style.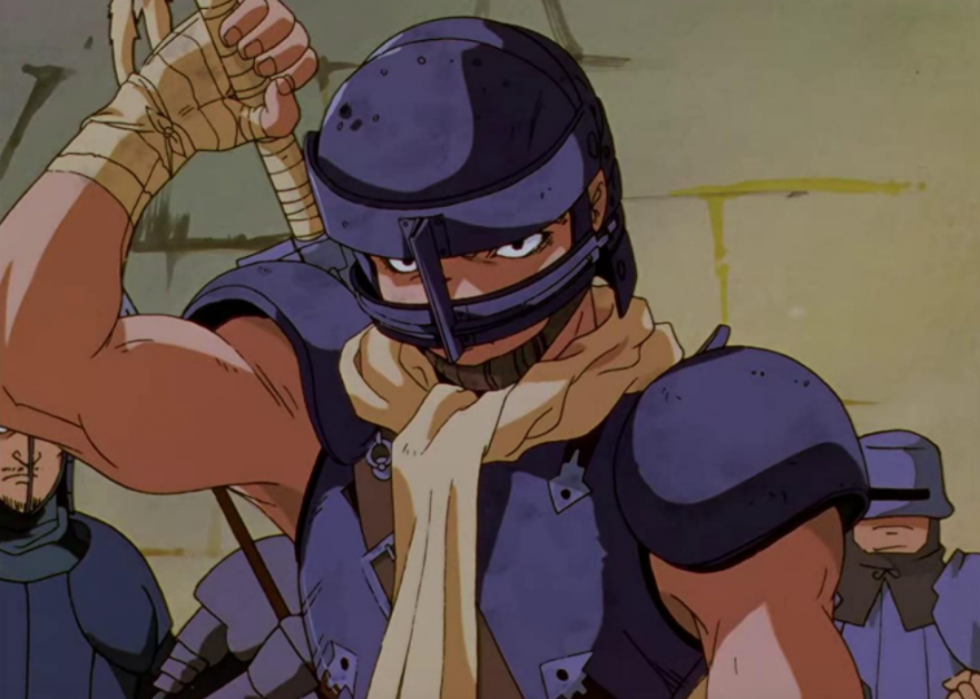 40 / 50
#11. Berserk (1997–1998)
- IMDb user rating: 8.6
- Votes: 27,509
"Berserk" follows Guts (Nobutoshi Canna), an orphaned warrior who serves as a member of a mercenary group called "The Band of the Hawk." Led by the charismatic Griffith (Toshiyuki Morikawa), the group fights its way into the royal court and becomes dangerously entangled with the royal family.
You may also like: 50 iconic onscreen female friendships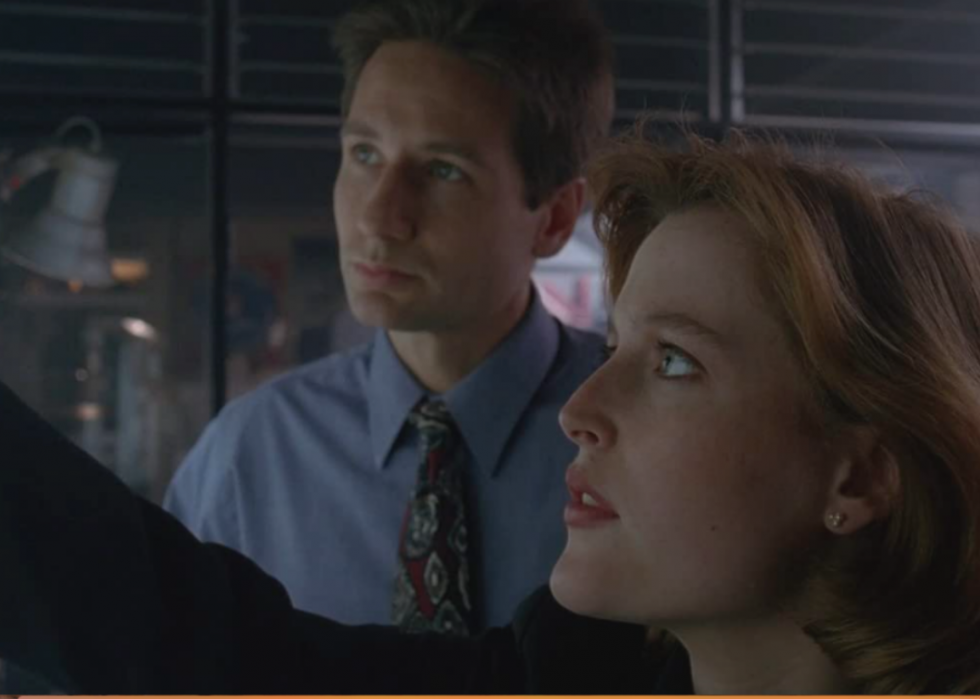 41 / 50
#10. The X-Files (1993–2018)
- IMDb user rating: 8.6
- Votes: 194,799
"The X-Files" revolves around two FBI partners—Dana Scully (Gillian Anderson), a medical doctor and skeptic, and Fox Mulder (David Duchovny), who believe in alien and paranormal life. The two work together on the titular "X-Files," cases related to unexplained events spanning the United States. The series was one of the longest-running science-fiction shows on U.S. network TV history, leading to two movies and two revival seasons in 2016 and 2018.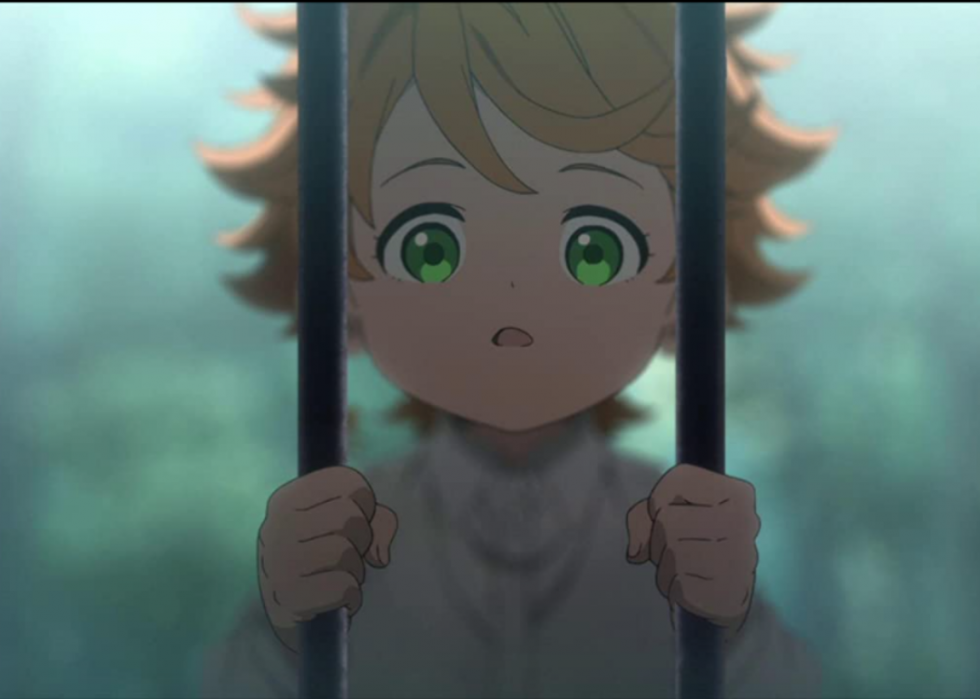 42 / 50
#9. The Promised Neverland (2019–present)
- IMDb user rating: 8.7
- Votes: 13,931
In "The Promised Neverland," a group of kids at an orphanage are forced to run for their lives after learning that they're being raised to be butchered as meat for demons. Although a second season was meant to debut in October 2020, it was postponed to January 2021 because of the COVID-19 pandemic.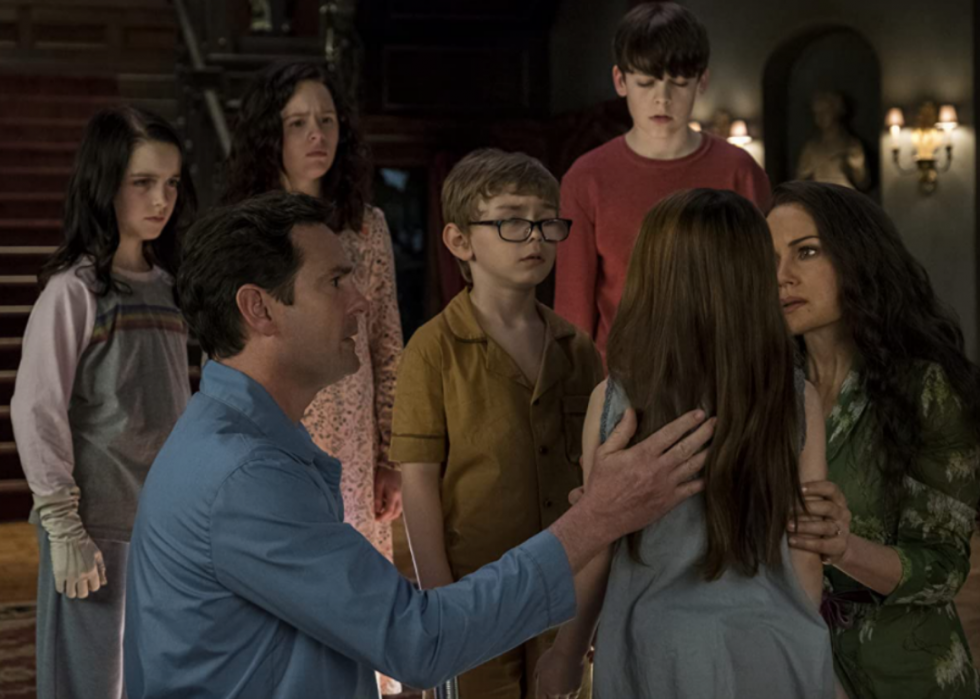 43 / 50
#8. The Haunting of Hill House (2018)
- IMDb user rating: 8.7
- Votes: 157,323
Loosely inspired by Shirley Jackson's 1959 novel, "The Haunting of Hill House" flashes between 1992 and the present as the Crain family confront memories of the trauma they endured in their old haunted home when tragedy strikes. It received high critical acclaim, with The Telegraph's Corrine Corrodus calling it "the most complex and complete horror series of its time."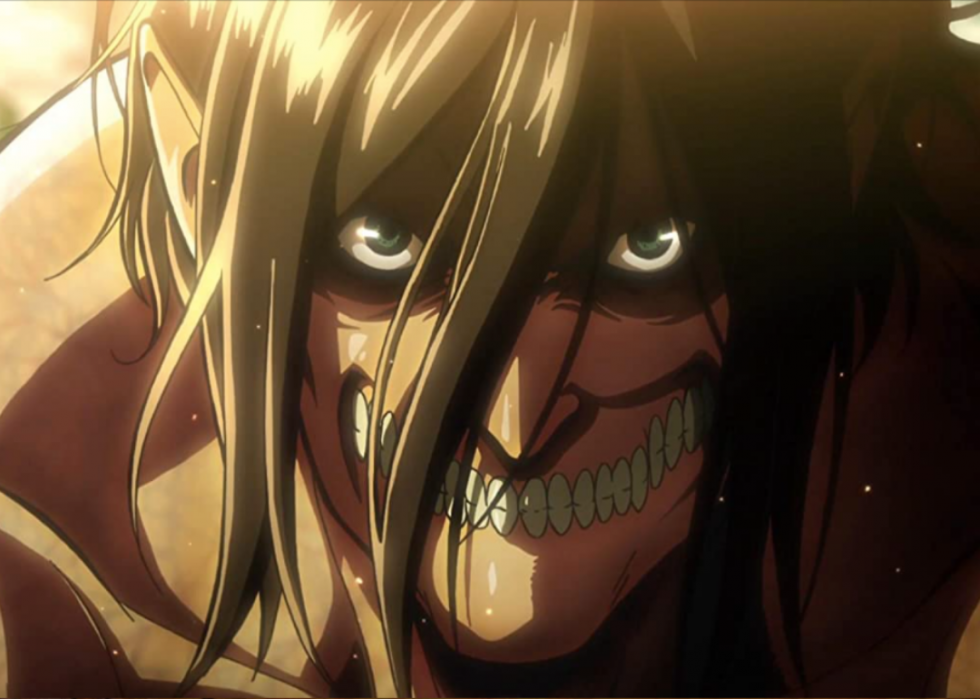 44 / 50
#7. Attack on Titan (2013–present)
- IMDb user rating: 8.8
- Votes: 148,821
"Attack on Titan" opens in a world where giant humanoid Titans have brought humanity to the brink of destruction. After his mother is killed and his hometown is demolished, protagonist Eren Yeager (Yûki Kaji) sets out to destroy the creatures through the Scout Regiment. Sites like Polygon, IGN, and Crunchyroll listed the series among the best anime shows of the 2010s.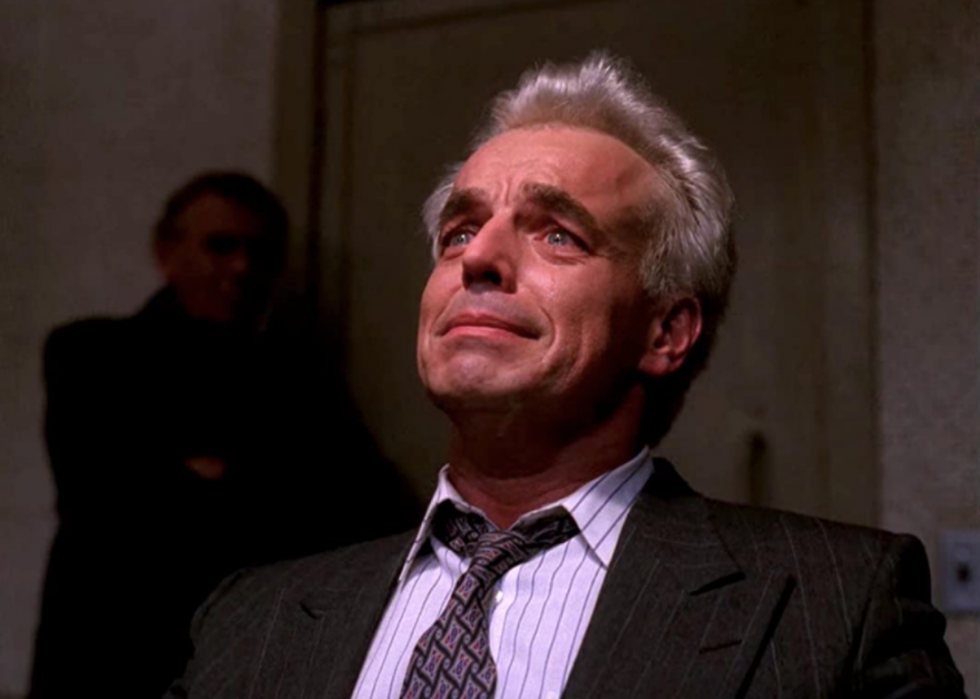 45 / 50
#6. Twin Peaks (1990–2017)
- IMDb user rating: 8.8
- Votes: 170,239
In David Lynch's "Twin Peaks," FBI agent Dale Cooper (Kyle MacLachlan) investigates the murder of a teenage girl (Sheryl Lee) in the strange town of Twin Peaks. The series had an indelible impact on television dramas thanks to its ambitious style, murder mystery, and paranormal tones. It went on to influence shows ranging from "Lost" to "Riverdale."
You may also like: 30 stars who hit their stride late in life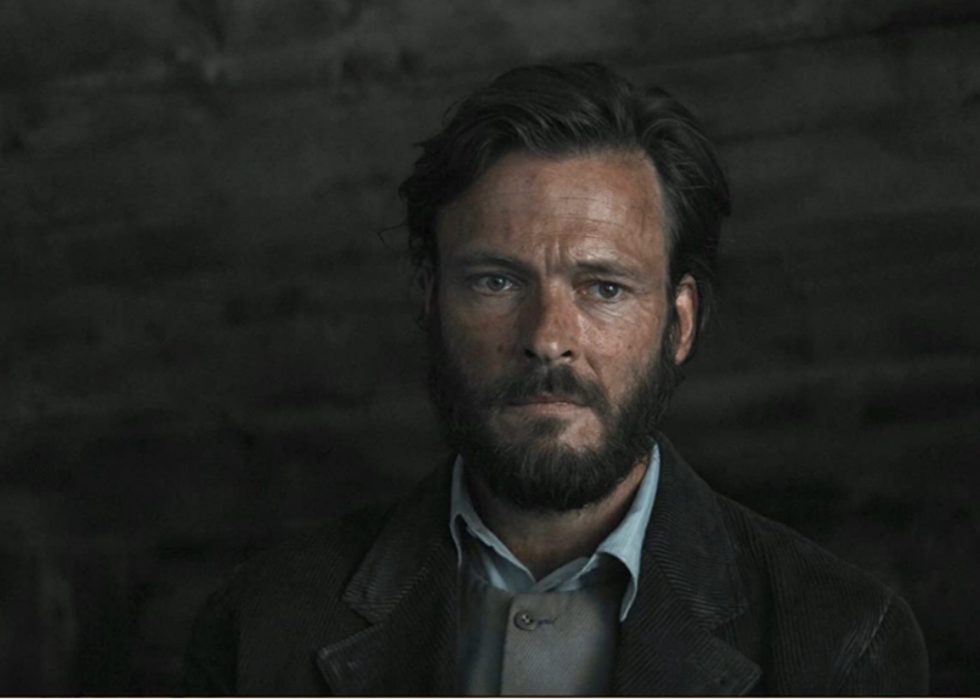 46 / 50
#5. Dark (2017–2020)
- IMDb user rating: 8.8
- Votes: 256,361
In "Dark," two children's disappearances expose the dark, supernatural history of a German small town. Notably, this was the first German-language original series produced for Netflix.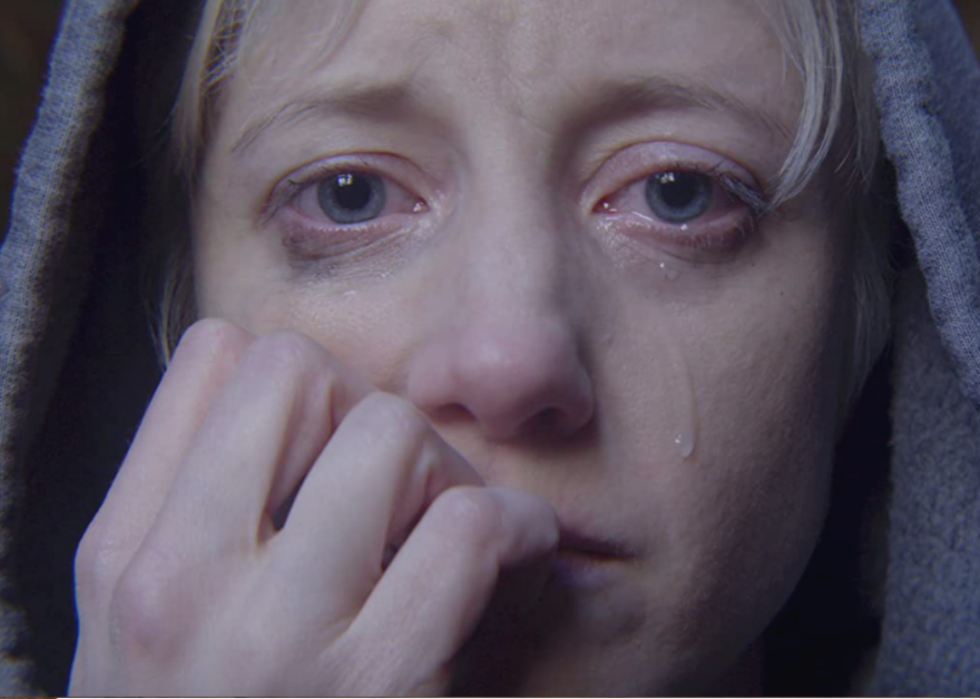 47 / 50
#4. Black Mirror (2011–present)
- IMDb user rating: 8.8
- Votes: 421,632
Each episode of Netflix's hit anthology takes place in a near-future where technology has a twisted, questionable impact on the people using it. Some of the topics explored include social media influencers, artificial intelligence, and virtual reality. "Black Mirror" has won eight Emmy Awards, including three consecutive wins (2017–2019) in the Outstanding Television Movie category.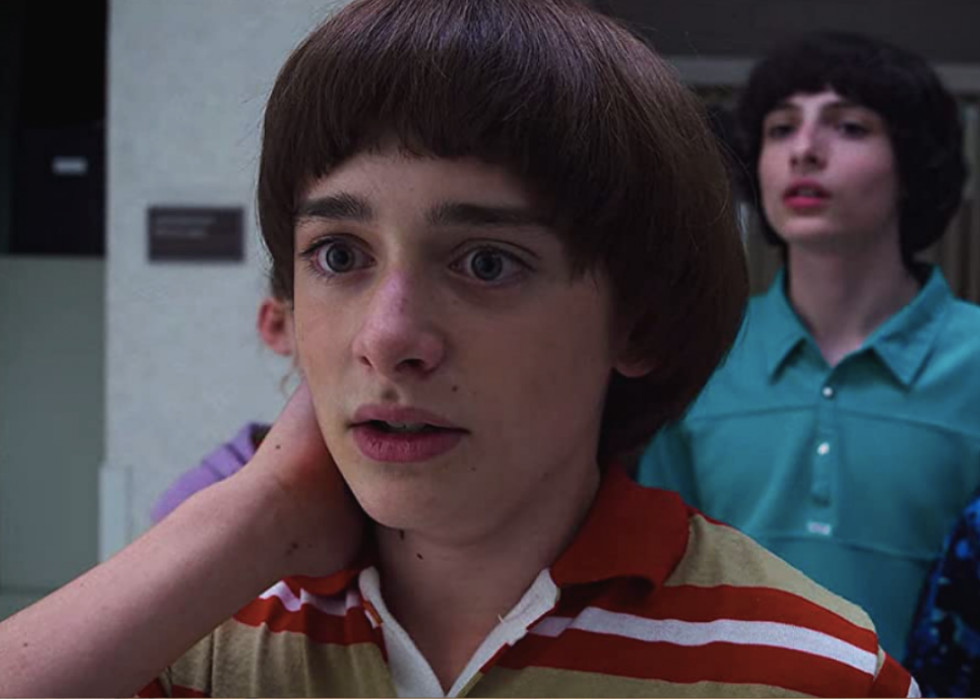 48 / 50
#3. Stranger Things (2016–present)
- IMDb user rating: 8.8
- Votes: 774,741
When a boy (Noah Schnapp) disappears in a small Indiana town, its residents uncover supernatural conspiracies and threats that seem to tie back to one young girl (Millie Bobby Brown) with psychic powers. Drawing heavily from '80s sci-fi movies, "Stranger Things" is one of Netflix's most popular original series. It has received 39 Primetime Emmy Award nominations (six wins), and three seasons have aired thus far.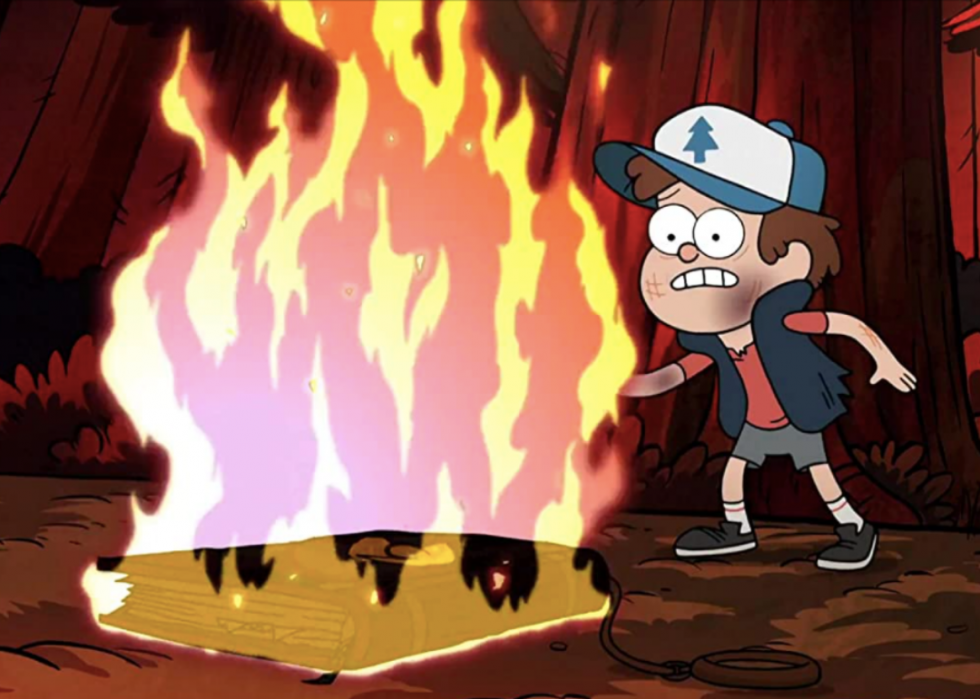 49 / 50
Disney Television Animation
#2. Gravity Falls (2012–2016)
- IMDb user rating: 8.9
- Votes: 68,633
"Gravity Falls" centers on twin siblings Dipper (Jason Ritter) and Mabel Pines (Kristen Schaal), who spend a summer at Grunkle Stan's (Alex Hirsch), their great uncle's tourist trap in the idiosyncratic Gravity Falls, Oregon. When Dipper finds a cryptic journal, the siblings scramble to uncover the town's secrets, and the dangerous paranormal forces threatening it.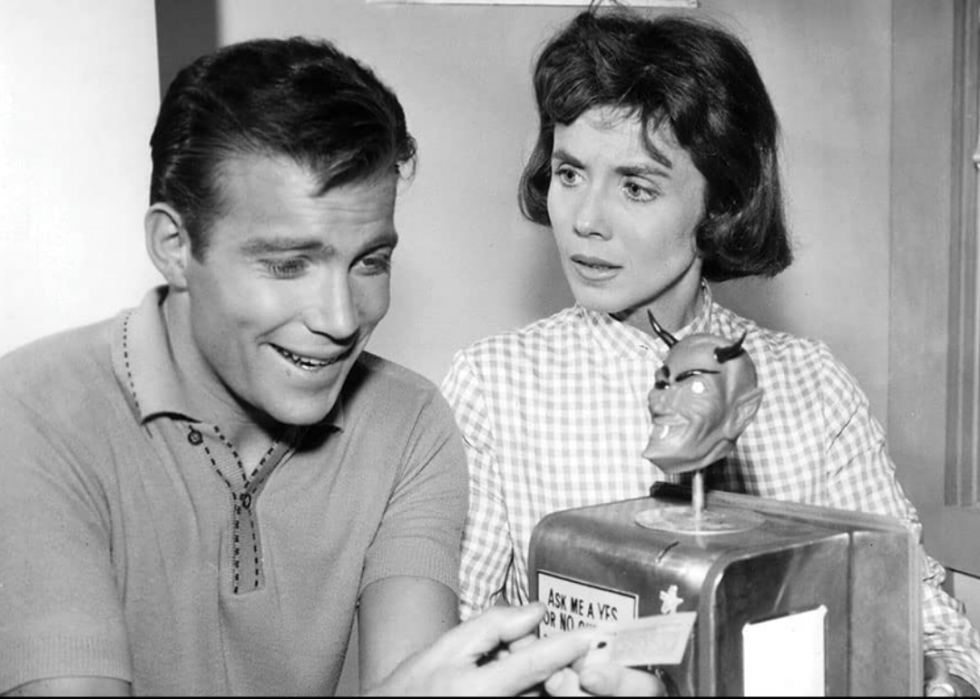 50 / 50
#1. The Twilight Zone (1959–1964)