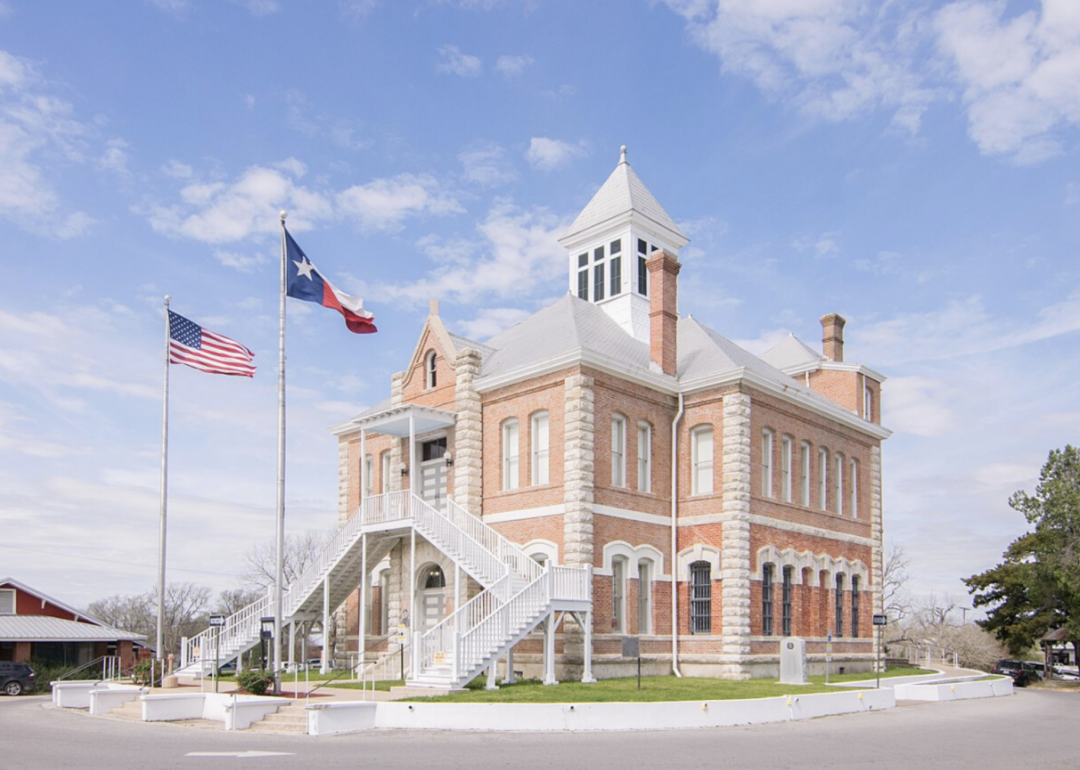 Reddest congressional districts in America
Patrick Feller // Shutterstock
Reddest congressional districts in America
The clamor of politics and looming elections have many Americans looking at the country in hues of red and blue, so Stacker decided to find the reddest, most solidly Republican congressional districts in the county.
Far and away, most are rural and agricultural, growing the country's supplies of wheat, corn, and peanuts, grazing herds of cattle, and raising flocks of chickens. Others draw from the sea, building their economies on fishing and commercial seafood production.
Many share an interest in resource exploration, extraction, and production of energy—particularly oil, natural gas, and hydroelectricity.
A significant number of the districts are intimately involved with national pursuits, whether by processing nuclear weaponry, testing rockets, or serving as homes to military bases and specialized training centers.
Other currents are more troubling. Several of the country's reddest districts, in states such as in Indiana, Kentucky, and Missouri, are nearly entirely white and suburban, and they sit adjacent to troubled inner cities with significant communities of people of color.
Most are so solidly red that for many locals, a victory by a Democratic candidate may be a hazy memory at best.
To find the reddest congressional districts in the land, Stacker used 2017 data from the Cook Political Report, which was updated in 2018, to compile the 50 most Republican congressional districts based on Cook's Partisan Voter Index (PVI) score. The PVI compares the district's vote in recent presidential elections to the U.S. national average. Each congressional district is first ranked by its PVI score and then ranked by the percent of the district that voted for Donald Trump in 2016. This link will help readers understand more about the PVI methodology.
And remember—whether you lean red, blue, or toward another color altogether—don't forget to vote.
You may also like: From Stonewall to today: 50 years of modern LGBTQ+ history