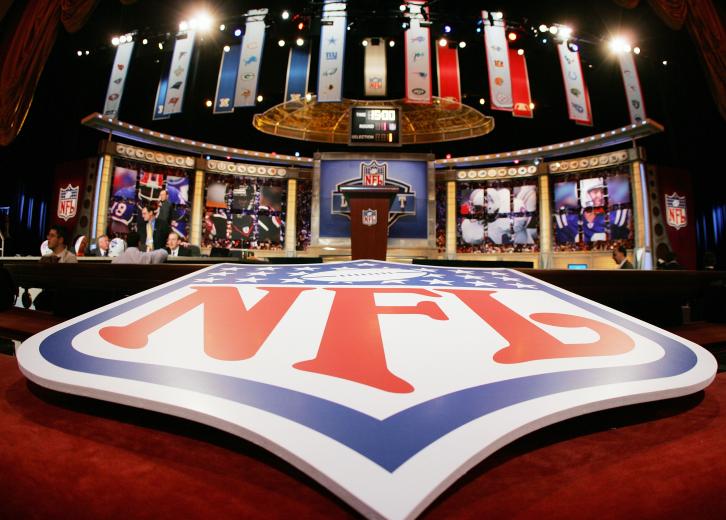 Can you solve these 'Jeopardy!' clues about the NFL?
There are a lot of similarities between players in the National Football League and "Jeopardy!" contestants. Ken Jennings is like the Tom Brady of the buzzer, racking up wins like no one before him. Alex Trebek is the Roger Goodell of the "Jeopardy!" set, keeping control of the show and laying down the rules when necessary. A Patrick Mahomes drive for a game-winning touchdown with under 2 minutes left is just like the pressure of Final Jeopardy, when the last notes theme song are playing and a contestant needs to come up with the right answer for the victory.
OK, maybe America's beloved quiz show and pro football aren't too much alike, but that doesn't mean "Jeopardy!" and NFL aficionados can't have their cake and eat it too. That's why Stacker created 25 questions based on real "Jeopardy!" clues about the NFL. Clues and answers were pulled from J-Archive, the Jeopardy database, as of October 2020. Each "clue" slide includes the clue, category, value, and date the episode aired, while each "answer" slide provides the correct response in standard "Jeopardy!" format—a question.
Do you remember the American Football League roots of the team now known as the New England Patriots? Can you name the gargantuan, Super Bowl-winning quarterback who actually played wide receiver in high school? What about the team for whom "Broadway" Joe Namath finished his NFL career? Those questions and many more are included in this quiz, which spans NFL history from the era of leather helmets to today's record-setting superstars.
Click through to see if you can ace this quiz and prove you are a true Monday morning quarterback or just a bench warmer. However, we cannot recommend downloading the song mentioned in one of the questions, sung by a former quarterback from Louisiana. Then be sure to check out other Stacker quizzes like "Jeopardy!" questions about the economy.
You may also like: Famous baseball players from every state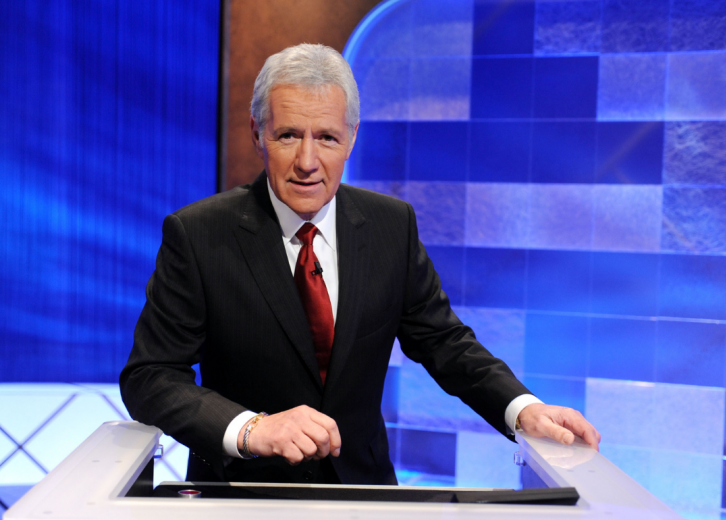 Clue #1
- Clue: This record-setting athlete is a member of the halls of fame for college football, pro football and lacrosse, too
- Category: THE BROWNS
- Value: $800
- Date episode aired: April 18, 2011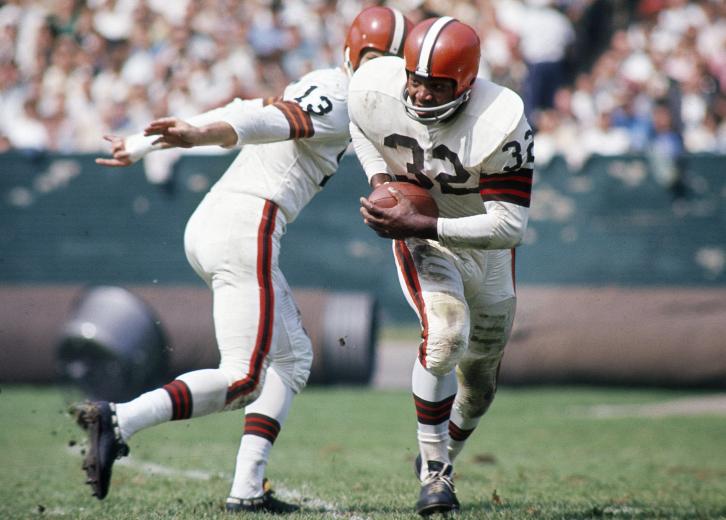 Answer #1: Who is Jim Brown?
Although Jim Brown is largely recognized for his accomplishments on the gridiron from 1957 through 1965, the Hall of Famer believes he may have been a better lacrosse player. A tenacious midfielder, Brown once scored 43 goals in 10 games at Syracuse University, which was good enough for second in the nation.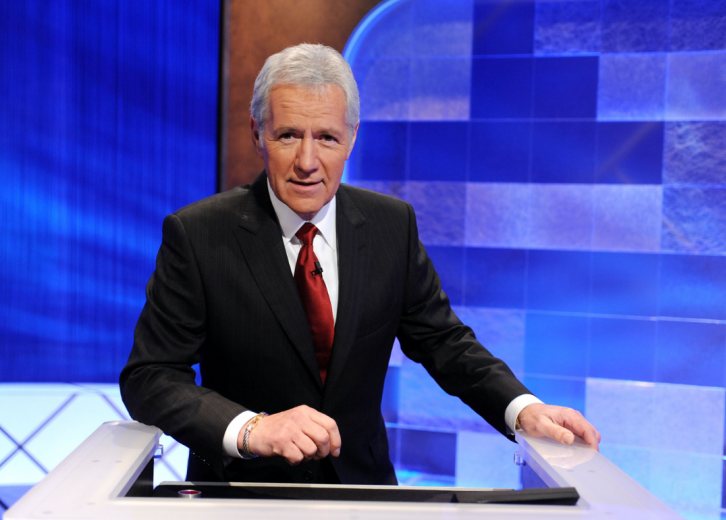 Clue #2
- Clue: Peyton Manning
- Category: WHAT'S THE NAME OF YOUR UNION?
- Value: $2000
- Date episode aired: Feb. 11, 2011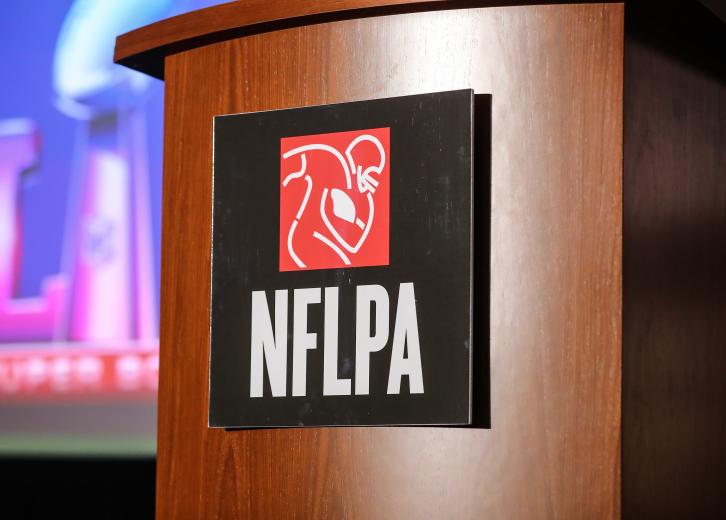 Answer #2: What is the NFL Players Association?
The National Football League Players Association was founded in 1956 and is the recognized union for NFL players. DeMaurice Smith is the executive director of the NFLPA and previously worked as a lawyer in Washington D.C. Currently, Zach Ertz and Geno Atkins are among the player representatives for the NFLPA.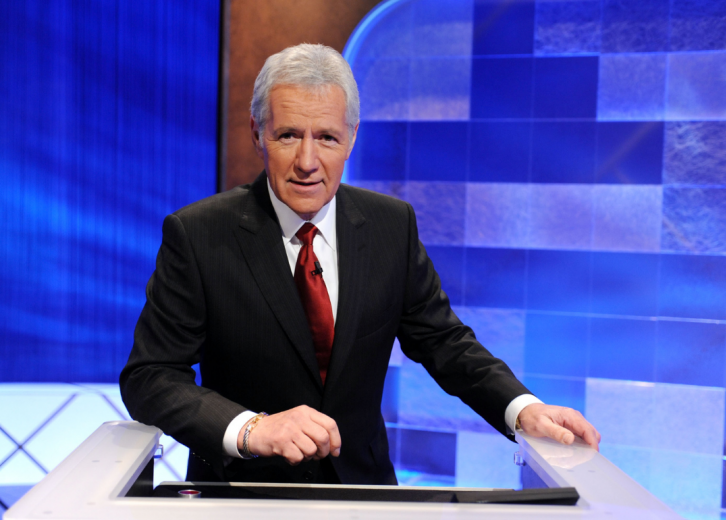 Clue #3
- Clue: This team with Matt Hasselbeck at QB won a 2006 playoff game 20-10 en route to its first Super Bowl appearance
- Category: FOOTBALL: 20-10
- Value: $800
- Date episode aired: Dec. 24, 2010
You may also like: Oldest teams in Major League Baseball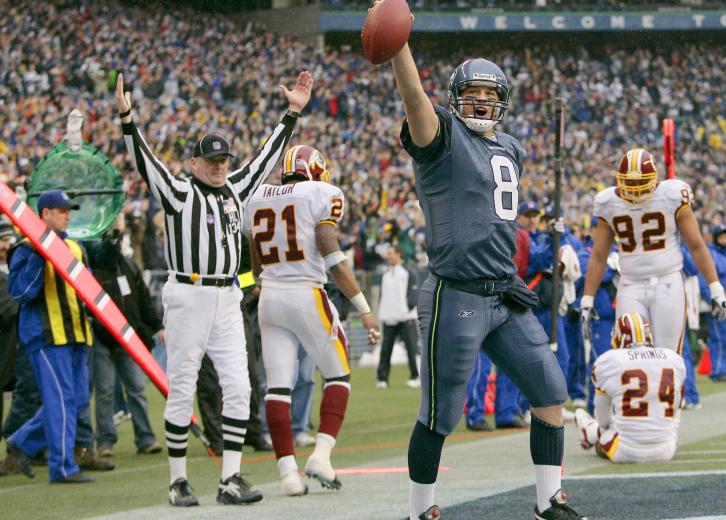 Answer #3: Who are the Seattle Seahawks?
The Seahawks lost Super Bowl XL, 21-10, to the Pittsburgh Steelers, but won Super Bowl XLVIII. Hasselbeck's brother, Tim, also played quarterback and now works as a TV football analyst.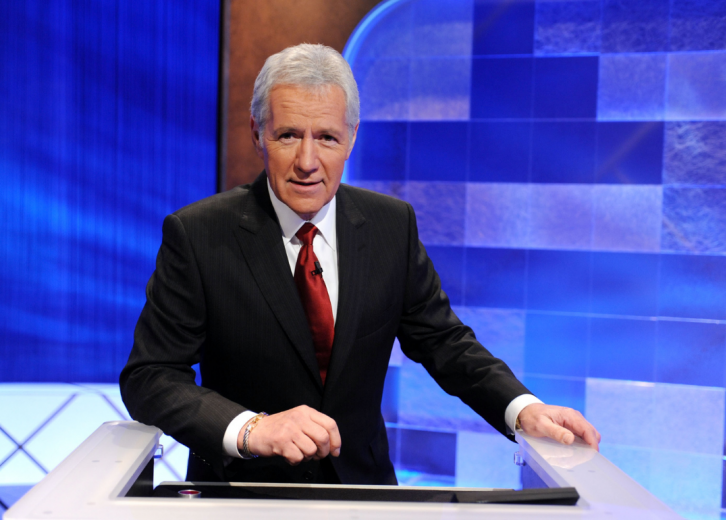 Clue #4
- Clue: Football fans know it sits at the mouth of Wisconsin's Fox River
- Category: COLORFUL CITIES
- Value: $400
- Date episode aired: June 12, 2020
Answer #4: What is Green Bay?
The home of the NFL's Packers, Green Bay is the league's smallest city, with a population of just more than 104,000. Despite their small-town background, the Packers have won four Super Bowls and have had a run of excellence with Aaron Rodgers at quarterback. Green Bay is also home to the National Railroad Museum.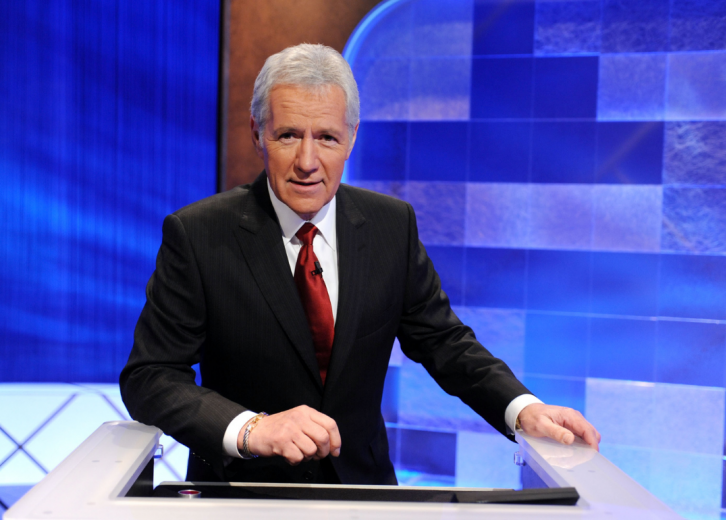 Clue #5
- Clue: The Boston Patriots were among the teams that moved out of this defunct league in a 1970 merger
- Category: OUT OF THEIR LEAGUE
- Value: $400
- Date episode aired: May 20, 2020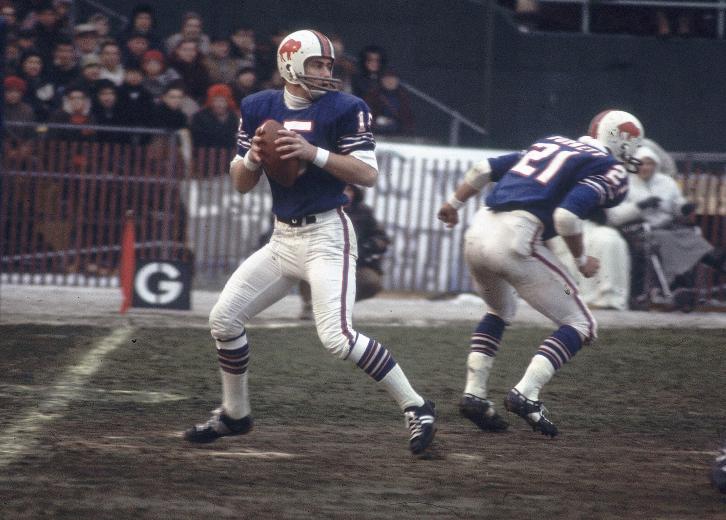 Answer #5: What is the AFL (American Football League)?
The AFL's first season was in 1960, and over the next 10 years the new league built a successful brand of fast-paced football to rival the NFL. The New York Jets won the 1968 AFL championship and beat the Baltimore Colts in Super Bowl III, legitimizing the upstart league.
You may also like: Most lethal NBA duos of all time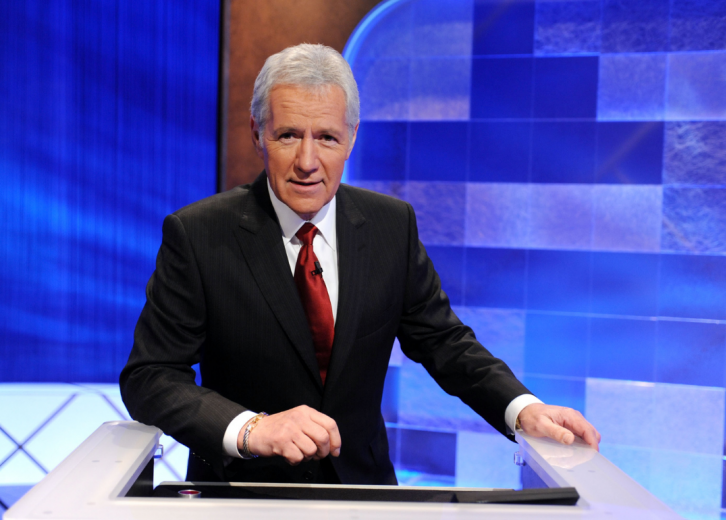 Clue #6
- Clue: In the dreams of this team's fans, their kicker Scott Norwood pulls it back just a bit to the left in Super Bowl XXV
- Category: FANTASY FOOTBALL
- Value: $800
- Date episode aired: Nov. 12, 2019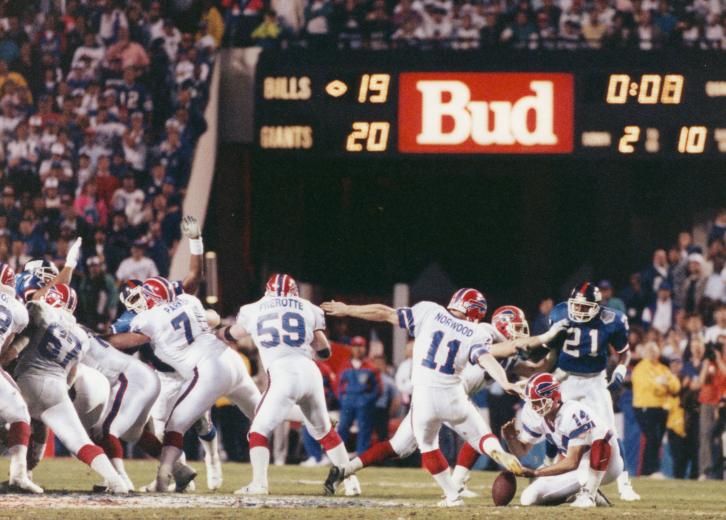 Answer #6: Who are the Buffalo Bills?
The Bills lost three more Super Bowls after Scott Norwood's missed field goal at the end of Super Bowl XXV. At one point, the team was rumored to be considering a move to Toronto, but now they are a rising young squad under the direction of quarterback Josh Allen.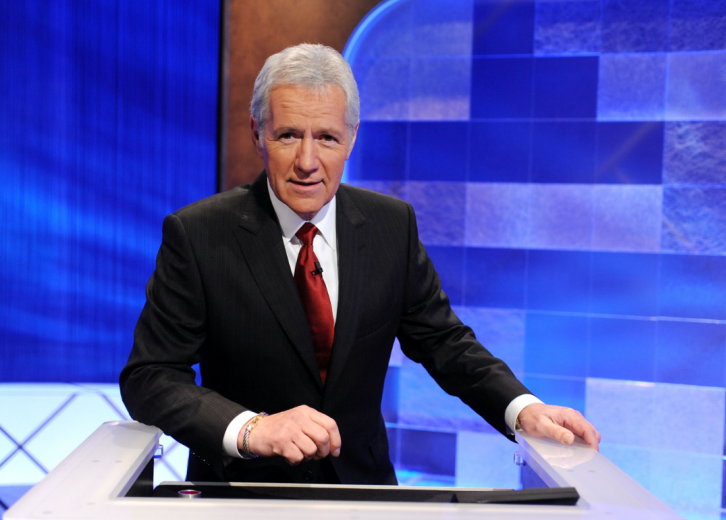 Clue #7
- Clue: On Dec. 21, 2003, his dad passed away; on Dec. 22 he had the highest passer rating of his career in a 41-7 Packers win
- Category: ARE YOU READY FOR SOME MONDAY NIGHT FOOTBALL?
- Value: $800
- Date episode aired: Oct. 22, 2018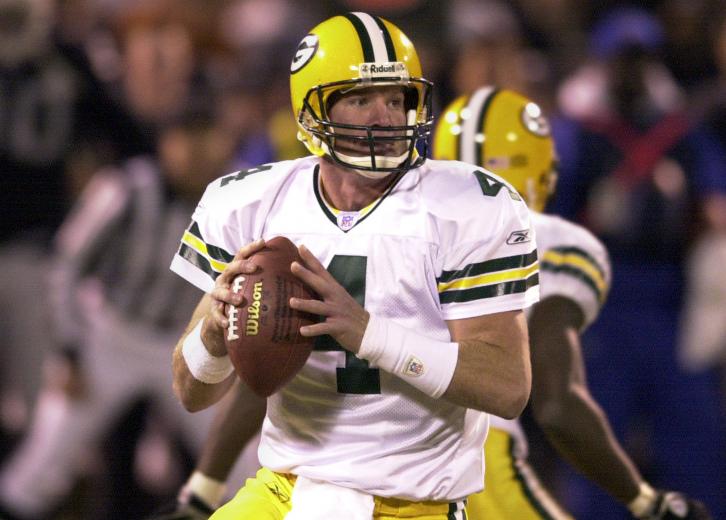 Answer #7: Who is Brett Favre?
Favre threw for 399 yards and four touchdowns in his tribute game to his father, just 3 yards short of his career high at the time. Even the notoriously vocal Oakland Raiders fans gave him a polite ovation for taking the field that night.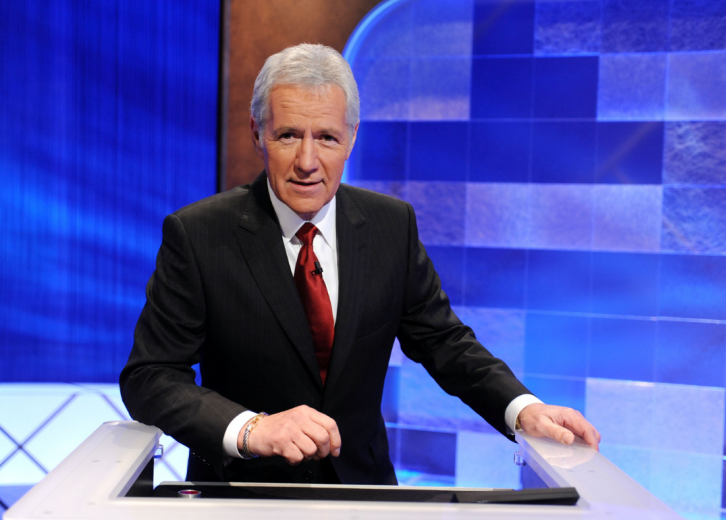 Clue #8
- Clue: Terrell Davis and John Elway
- Category: PRO FOOTBALL HALL OF FAMERS BY TEAM
- Value: $400
- Date episode aired: Sept. 20, 2018
You may also like: Oldest teams in the NFL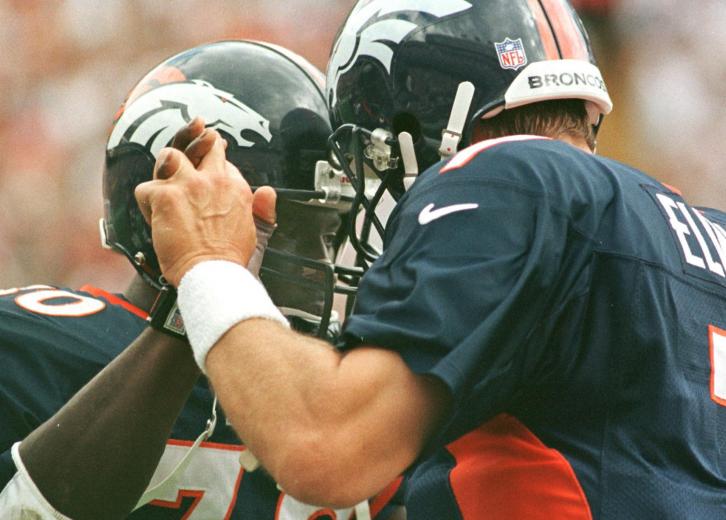 Answer #8: Who are the Denver Broncos?
Davis and Elway won two Super Bowls together in the late 1990s, and both reached the Pro Football Hall of Fame. Davis and Elway elevated a once-beleaguered franchise, which was once mocked on "The Simpsons" for its inability to win. Elway is now general manager of the Broncos.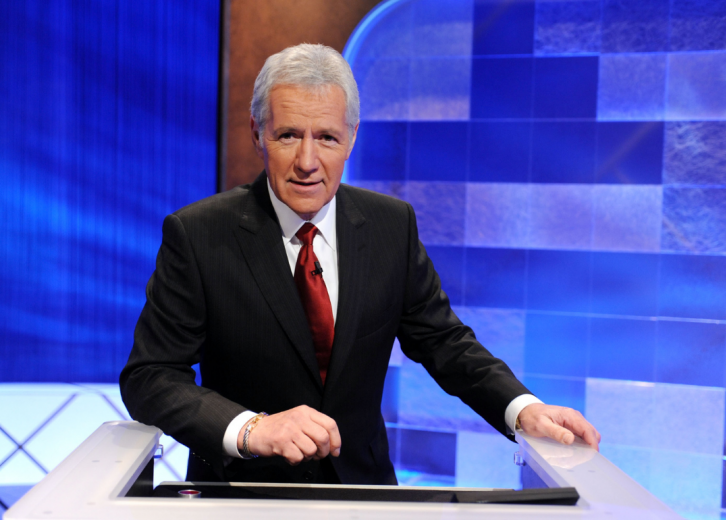 Clue #9
- Clue: The McKinley Museum and the Pro Football Hall of Fame are both in this Ohio city
- Category: U.S. CITIES
- Value: $1200
- Date episode aired: June 22, 2018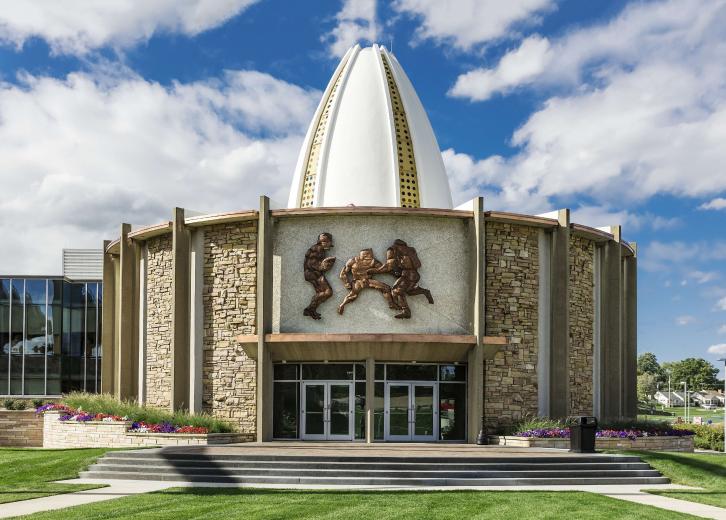 Answer #9: What is Canton?
The Pro Football Hall of Fame in Canton inducted its first class in 1963, and although there's no NFL team there, the Ohio city made for a logical choice. The Canton Bulldogs won what is recognized as the first NFL championship in 1920.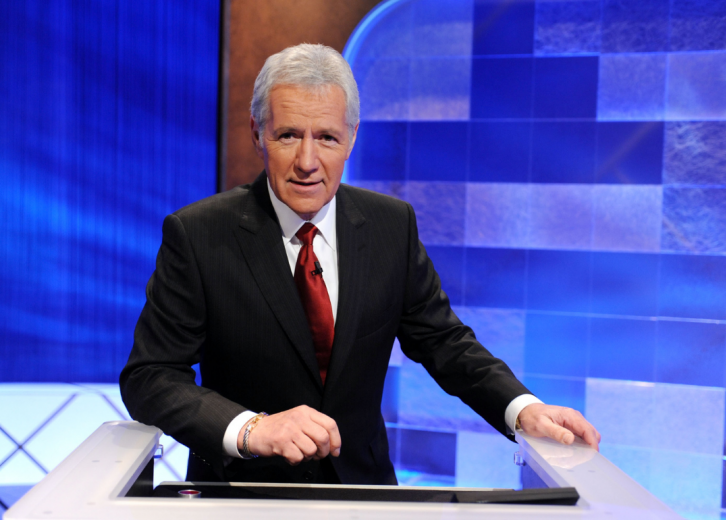 Clue #10
- Clue: We'll have this two-time Super Bowl-winning starting QB for the Steelers 'to go'—enjoy the 240-pounder
- Category: OUR OFFICE FANTASY FOOTBALL TEAM NAMES
- Value: $1000
- Date episode aired: Nov. 3, 2016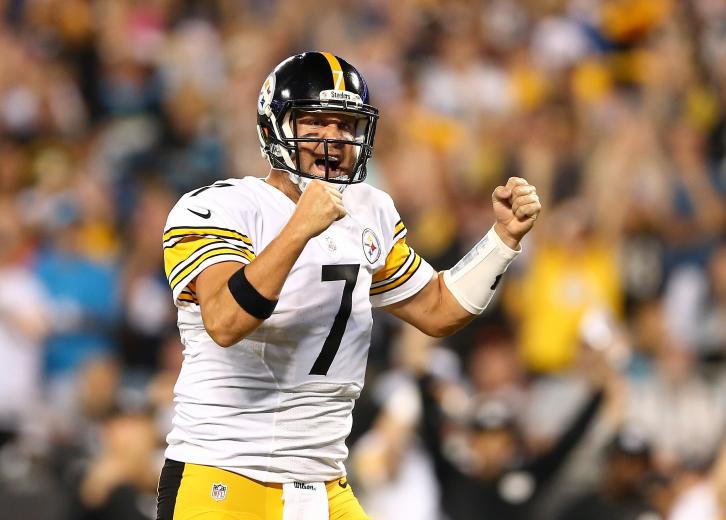 Answer #10: Who is Roethlisberger?
"Big" Ben Roethlisberger was the 11th overall pick of the 2004 NFL Draft, bringing uncanny size to the quarterback position. Roethlisberger has won two Super Bowls and has played his entire career with the Pittsburgh Steelers. Despite his large size Roethlisberger played wide receiver in high school.
You may also like: Highest-paid players in the NBA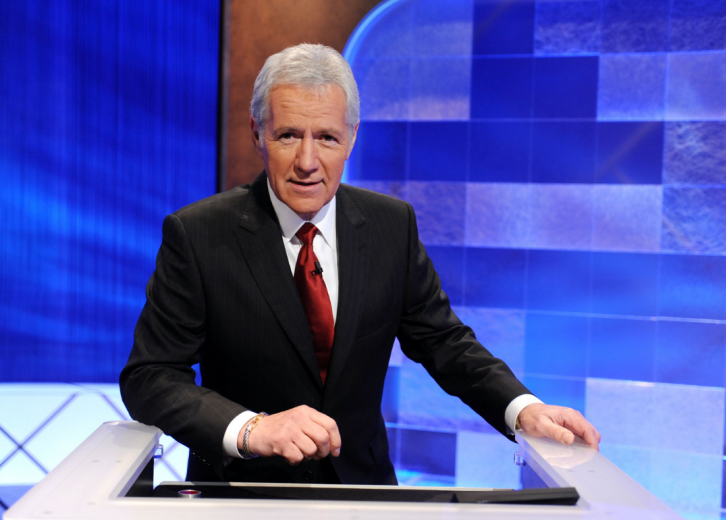 Clue #11
- Clue: In March 2016 he said, "18 is a good number and after 18 years, today I retire from pro football"
- Category: TAKE ME OUT OF THE BALL GAME
- Value: $1000
- Date episode aired: June 21, 2016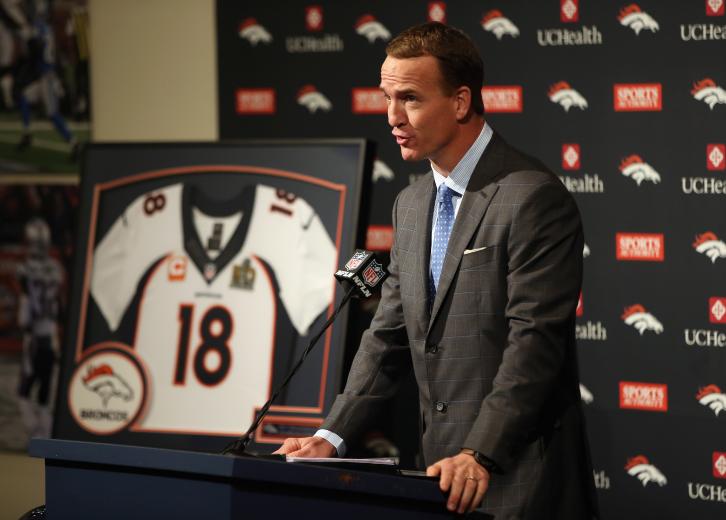 Answer #11: Who is Peyton Manning?
Peyton Manning, who wore #18, finished his career with two Super Bowl rings, five Most Valuable Player awards, and 539 touchdown passes. Manning has since hosted shows on ESPN, and cheers on his nephew, a rising high school football star.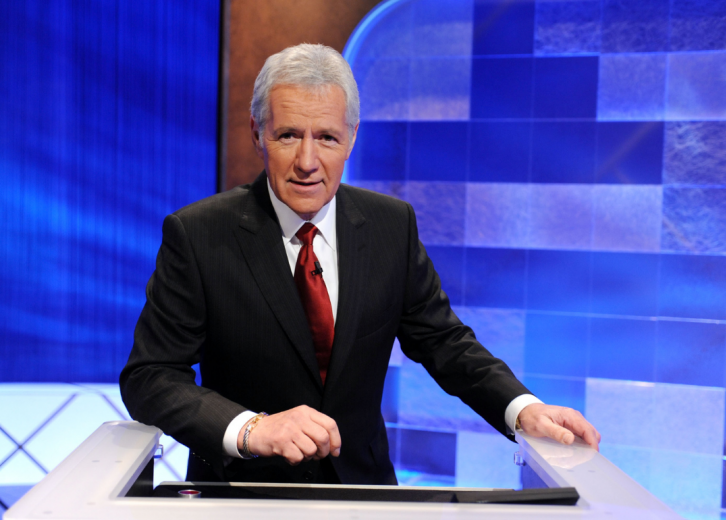 Clue #12
- Clue: In 1968 football player Rosey Grier wrestled the gun from this man's assassin
- Category: THAT'S NO LADY
- Value: $400
- Date episode aired: Jan. 8, 2015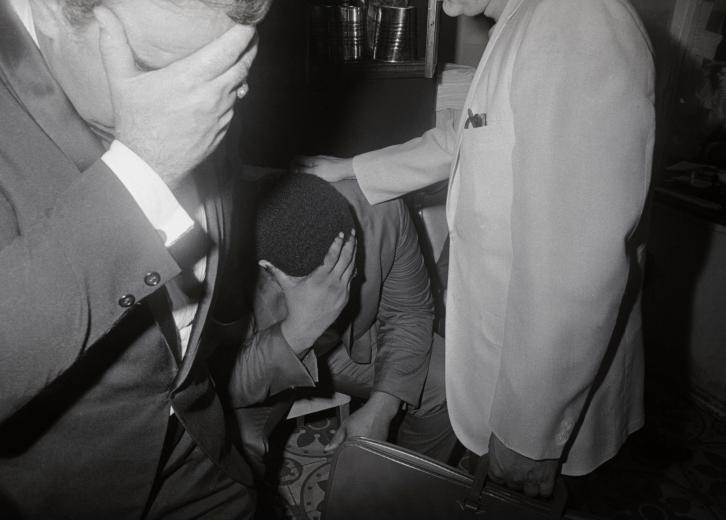 Answer #12: Who is RFK (Robert F. Kennedy)?
Rosey Grier was working as a bodyguard for Kennedy when the presidential candidate was shot in Los Angeles. Grier became acquainted with the Kennedys at an event earlier in 1968. After Kennedy was shot, journalist George Plimtpon was among those who tried to subdue the gunman.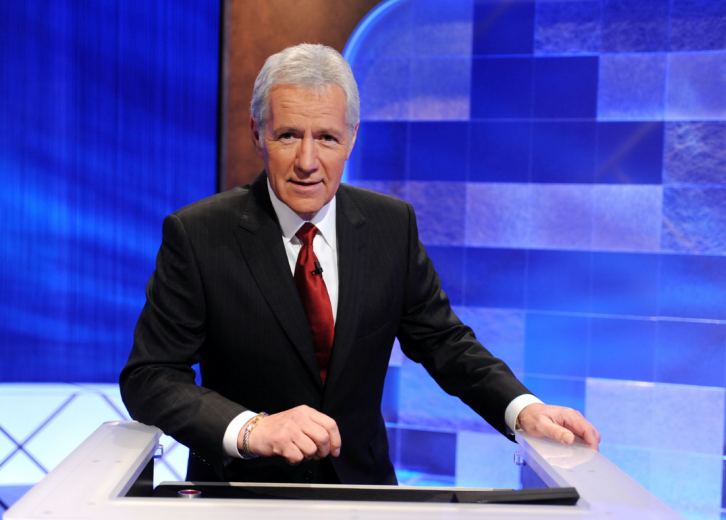 Clue #13
- Clue: Having grown up in Overland Park, Kansas, Paul Rudd
- Category: CELEBRITY SUPERFANS
- Value: $400
- Date episode aired: Dec. 10, 2019
You may also like: Iconic jerseys of the MLB then and now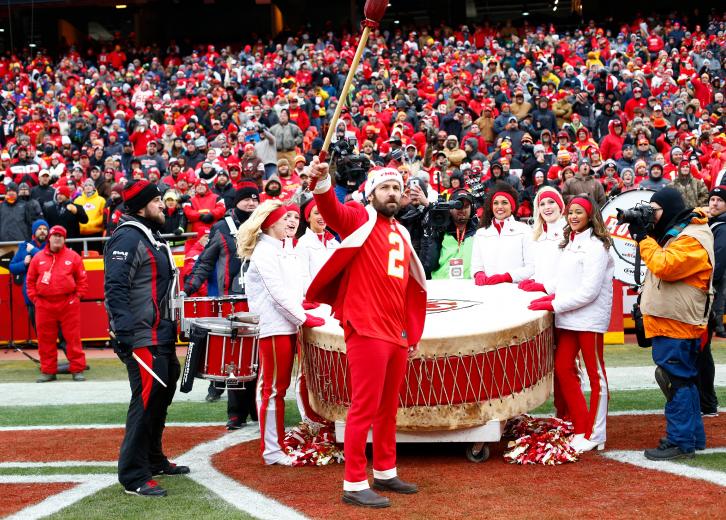 Answer #13: Who are the Chiefs?
Rudd, also a noted Kansas City Royals fan, celebrated the Chiefs first Super Bowl win in 50 years in February. The Chiefs are led by Patrick Mahomes, who signed a monster 10-year contract extension in the summer of 2020. Rudd, noted for his work in "Wet Hot American Summer" and "Clueless," is slated to star once again as Ant-Man in an upcoming film.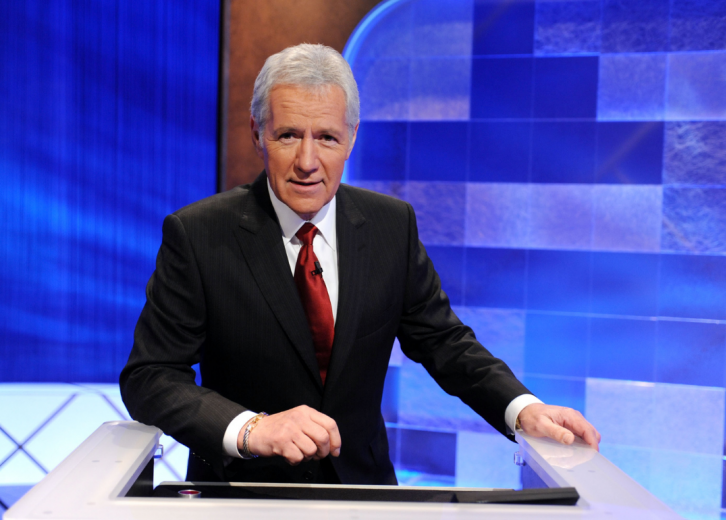 Clue #14
- Clue: He got contract offers from the Lions and Packers to play in the NFL
- Category: WHICH PRESIDENT?
- Value: $2000
- Date episode aired: Sept. 16, 2019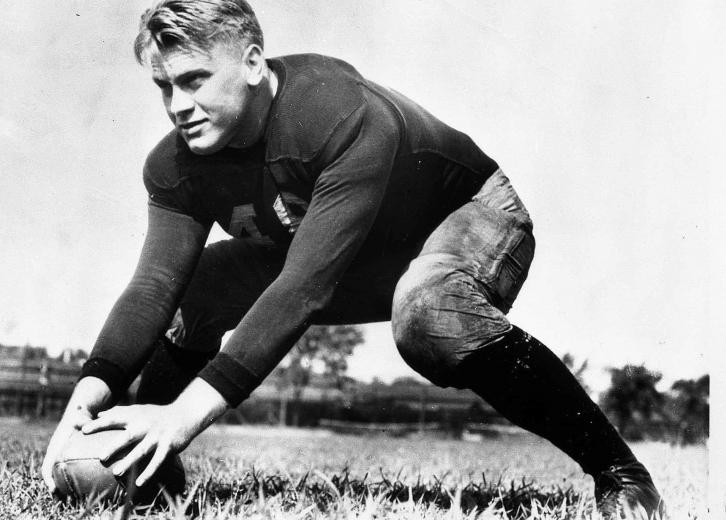 Answer #14:: Who is Gerald Ford?
Instead of trying out for the NFL, Ford, who played for the University of Michigan, decided to attend law school. The Packers offered Ford $110 a game, but he chose Yale over Green Bay.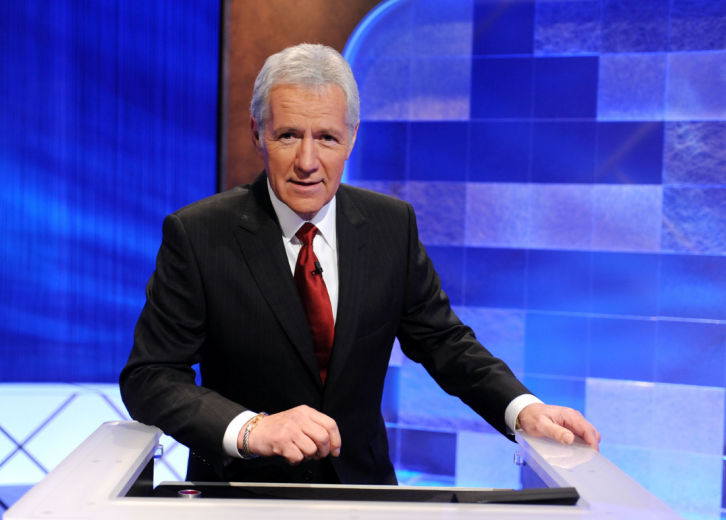 Clue #15
- Clue: Who dat? It's this team, running Ambush, an onside kick to start Super Bowl XLIV's second half
- Category: GREAT FOOTBALL PLAYS
- Value: $600
- Date episode aired: Nov. 17, 2015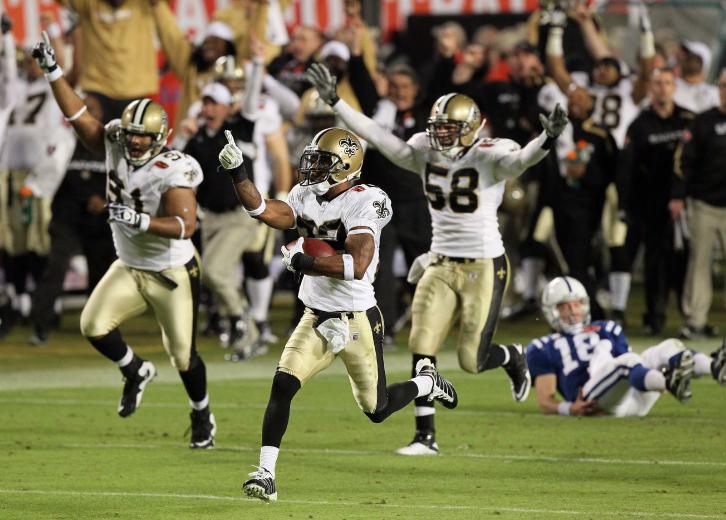 Answer #15: Who are the Saints?
The Saints' onside kick tilted the momentum of the Super Bowl against the Indianapolis Colts, and New Orleans won their first title, 31-17. Drew Brees was named MVP, and has played for the Saints since 2006. In the summer of 2020, Brees drew scrutiny for his stance on the national anthem, but quickly apologized to his teammates.
You may also like: Highest-paid players in the NFL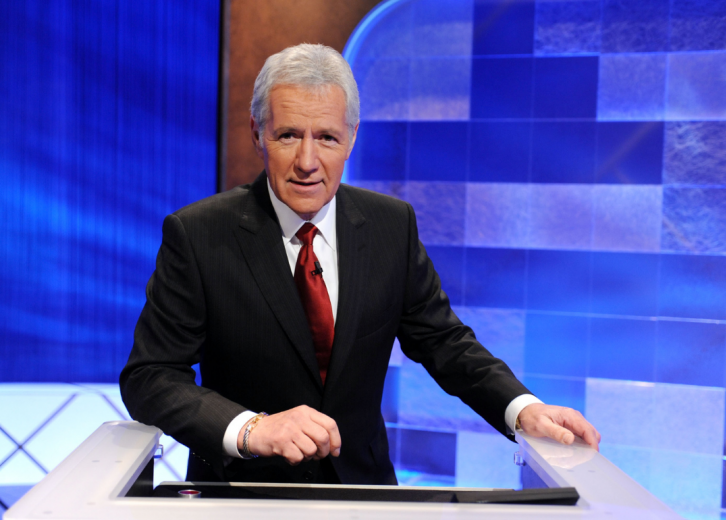 Clue #16
- Clue: In 1976 the NFL's Terry Bradshaw had a hit with Hank Williams' "I'm So Lonesome I Could" do this
- Category: SOLITARY SINGERS
- Value: $800
- Date episode aired: May 28, 2019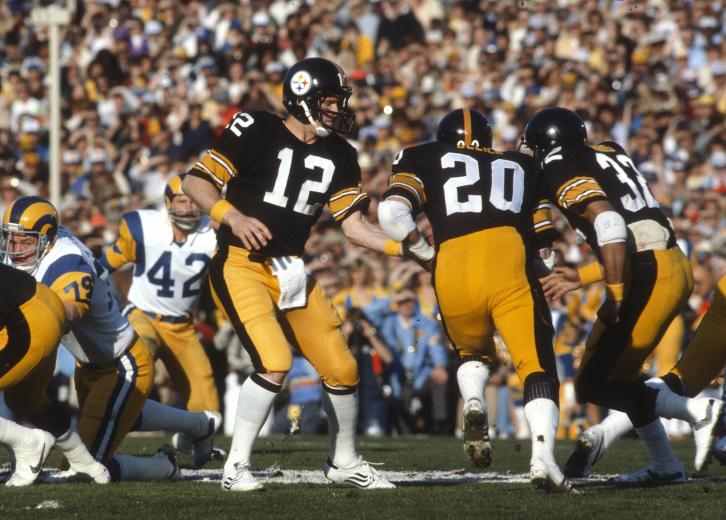 Answer #16: What is cry?
Two weeks after winning the Super Bowl, Bradshaw landed on the charts with his cover of the Williams ballad. Bradshaw signed to Mercury Records after singing "Your Cheatin' Heart" over the phone to a label executive. Bradshaw performed his hit on the TV show "Pop! Goes the Country."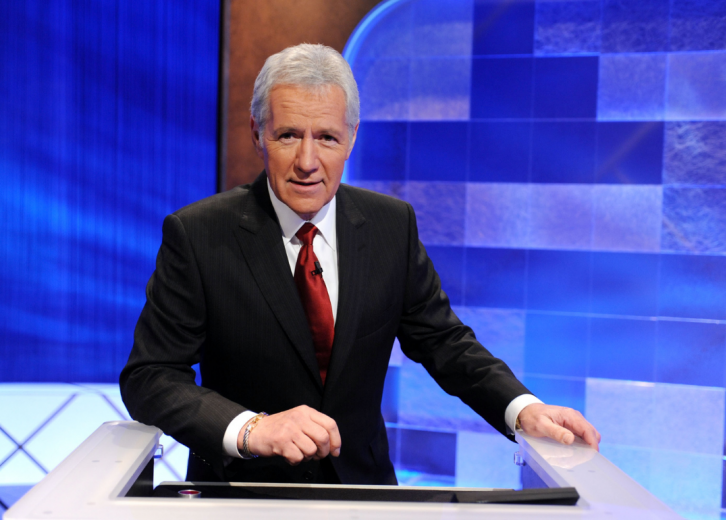 Clue #17
- Clue: Namath became Hollywood and Vine Joe in finishing his career with this team that has since moved
- Category: HIS LAST NFL TEAM
- Value: $600
- Date episode aired: July 16, 2014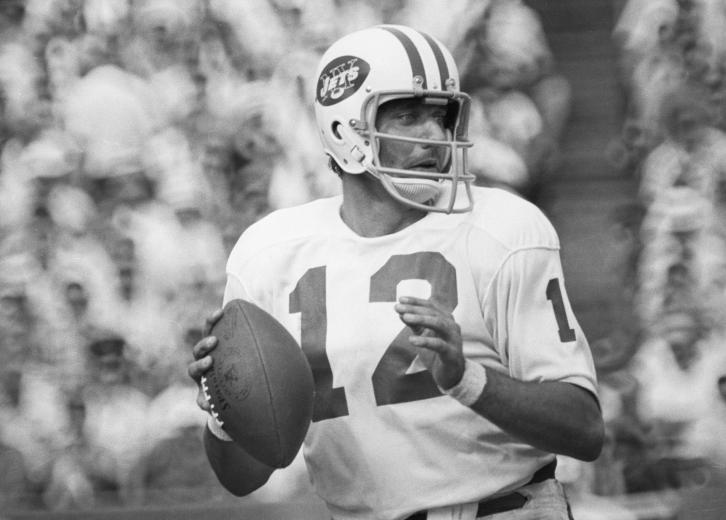 Answer #17: Who are the Los Angeles Rams?
Joe Namath spent 12 years with the New York Jets, but his wobbly knees signaled the end of his time on Broadway. Namath lasted only four games with the Rams and retired in 1977. Eight years later, Namath was inducted into the Pro Football Hall of Fame.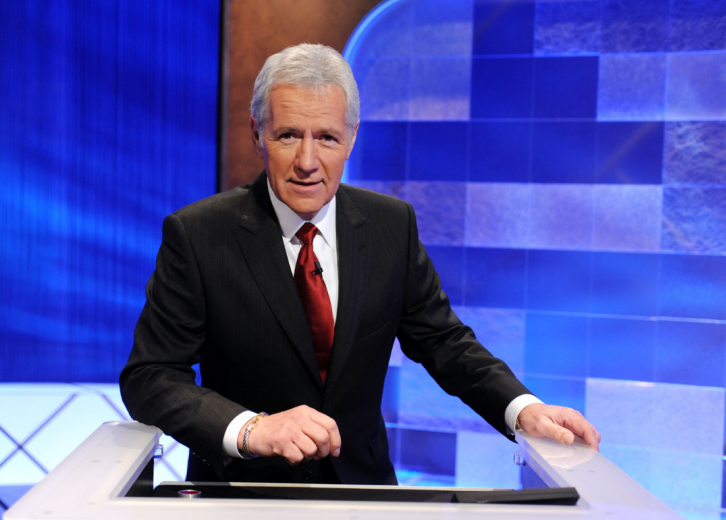 Clue #18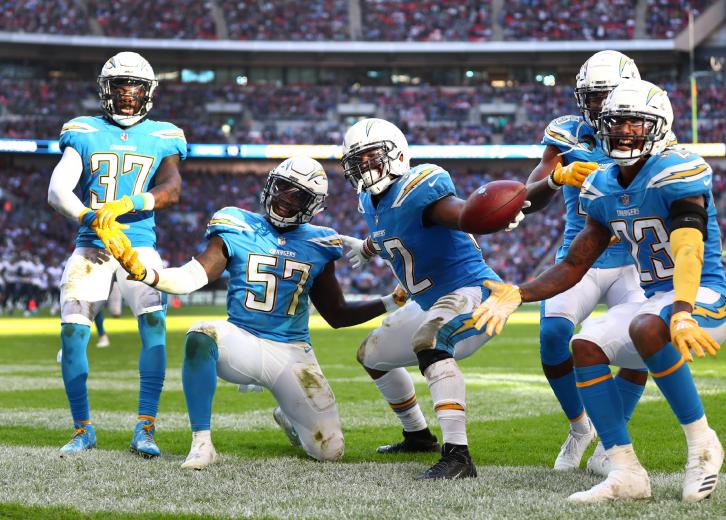 Answer #18: Who are the Chargers?
The Chargers moved from San Diego to Los Angeles for the 2017 season, and now play in newly built SoFi Stadium. The Chargers have never won a Super Bowl, but sport some of the snazziest uniforms in the NFL.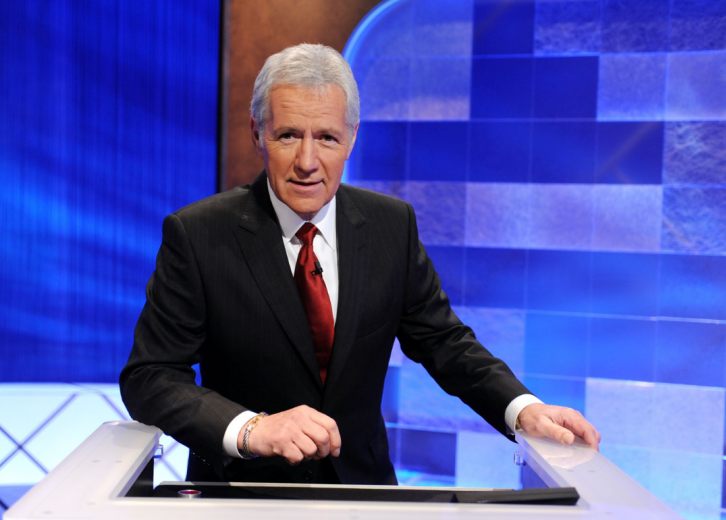 Clue #19
- Clue: 1960-present: 'Junior' NFL draft guru
- Category: MEL ON EARTH
- Value: $2000
- Date episode aired: Dec. 16, 2015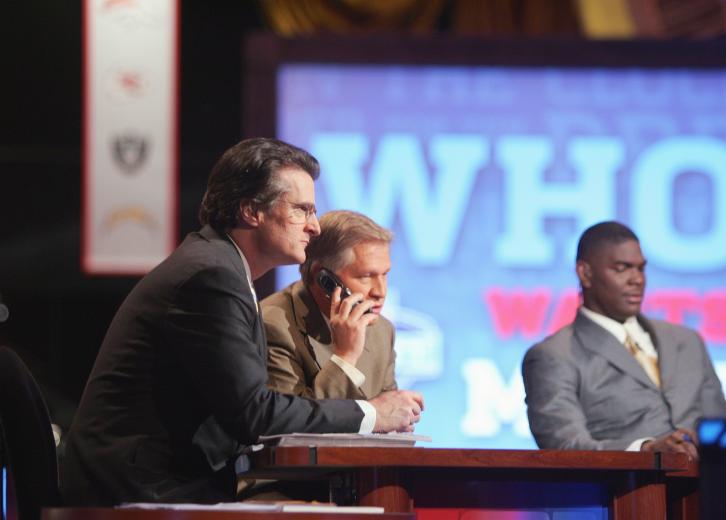 Answer #19: Who is Mel Kiper?
Mel Kiper Jr. has relayed insightful draft analysis on ESPN since 1984. Known for his slick hair, Kiper Jr. began crafting draft reports in the 1970s and sold them to the public beginning in 1981. Today, Kiper has more than 690,000 followers on Twitter.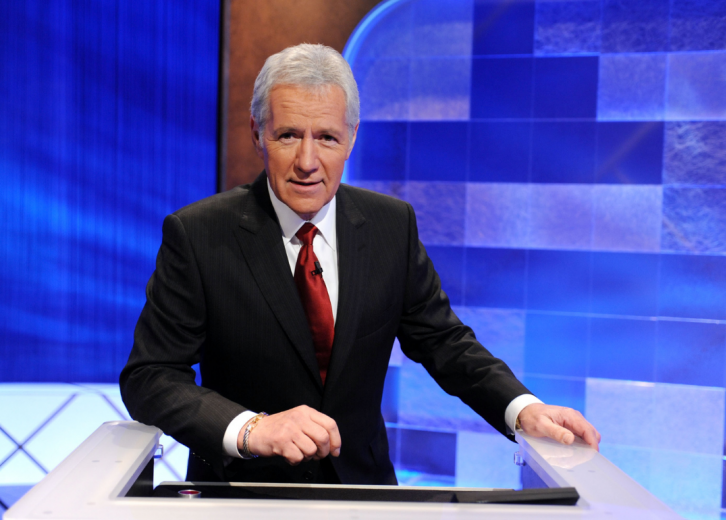 Clue #20
- Clue: He called Peyton Manning his football idol growing up but ended up in Peyton's old job as the Colts' QB
- Category: FOOTBALL HEROES
- Value: $800
- Date episode aired: June 17, 2015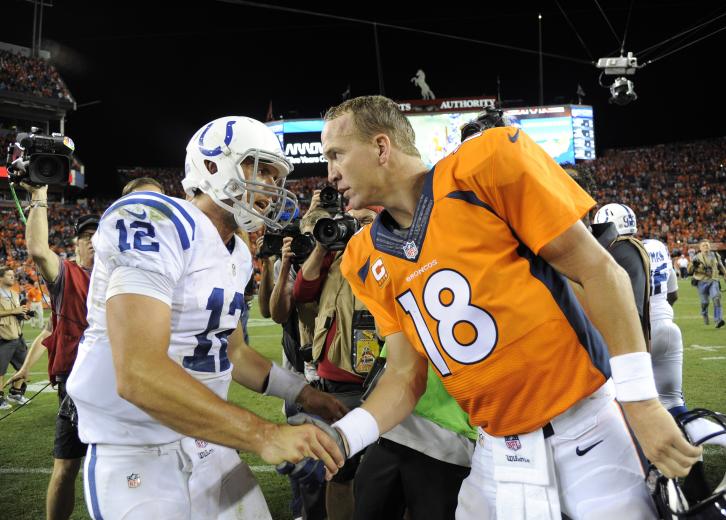 Answer #20: Who is Andrew Luck?
Andrew Luck threw 171 touchdown passes in six NFL seasons, before abruptly retiring in 2019. Luck dealt with a multitude of injuries and was praised by fellow players for his decision. Luck was so popular during his career that he inspired a parody Twitter account noting his likeness to a military captain from centuries ago.
You may also like: Iconic sports moments that defined the '90s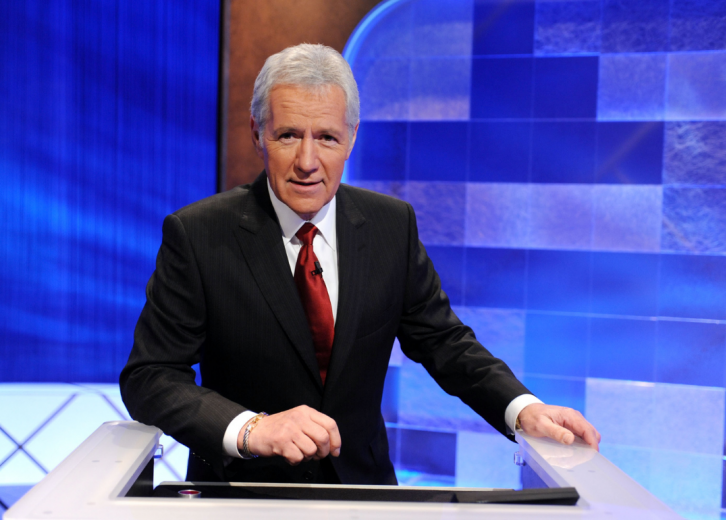 Clue #21
- Clue: The Purple People Eaters were this NFL team's defensive line of the late 1960s and 1970s
- Category: SPORTS NICKNAMES
- Value: $2000
- Date episode aired: July 25, 2016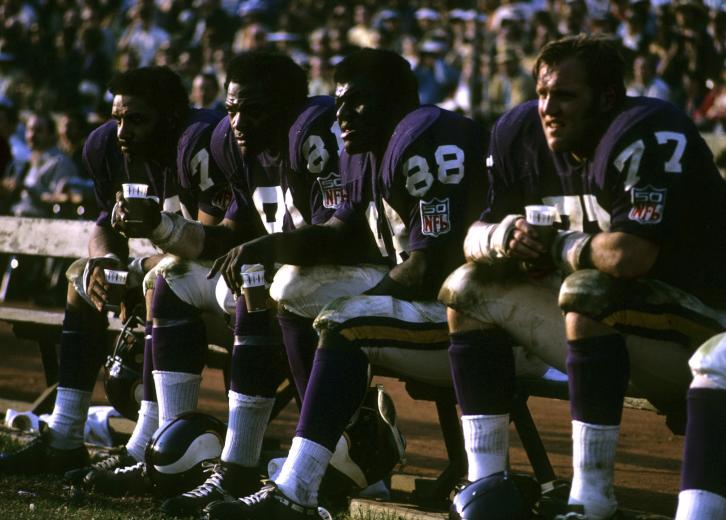 Answer #21: Who are the Vikings?
The Vikings' ferocious defense led them to four Super Bowls from 1969 to 1976, but Minnesota came away empty-handed each time. Still, the Vikings have some of the most devoted fans in the NFL, recognizable for their "Skol" chant.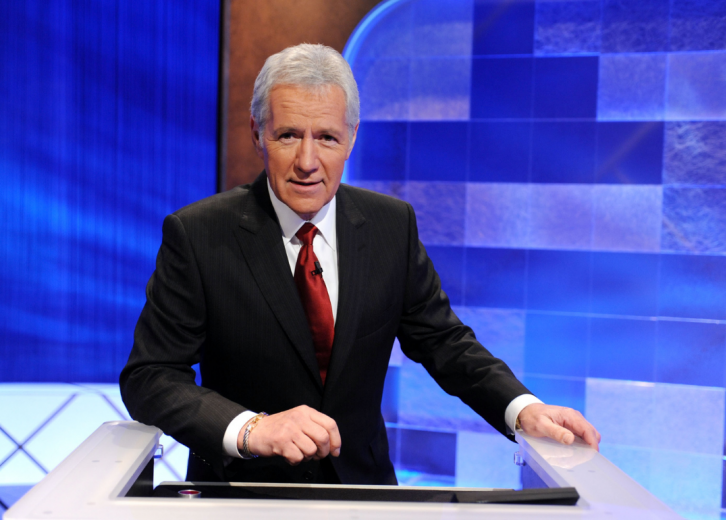 Clue #22
- Clue: More than just a name on a massive NFL video game, he went an amazing 103-32-7 as the Raiders' head man
- Category: COACHING IN THE NFL
- Value: $400
- Date episode aired: Jan. 9, 2015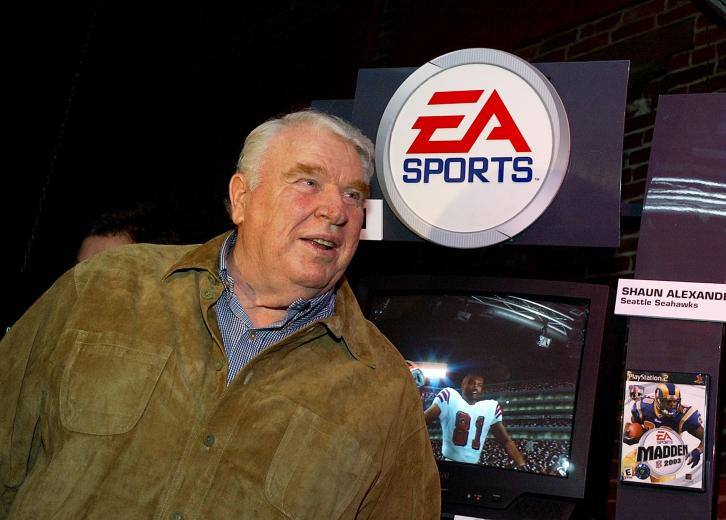 Answer #22: Who is John Madden?
The first "Madden" video game was released in 1988. The football simulation has gotten so big that its annual release is treated as a holiday among gamers. Madden used to provide his voice for commentary in the game, but no longer does.
Clue #23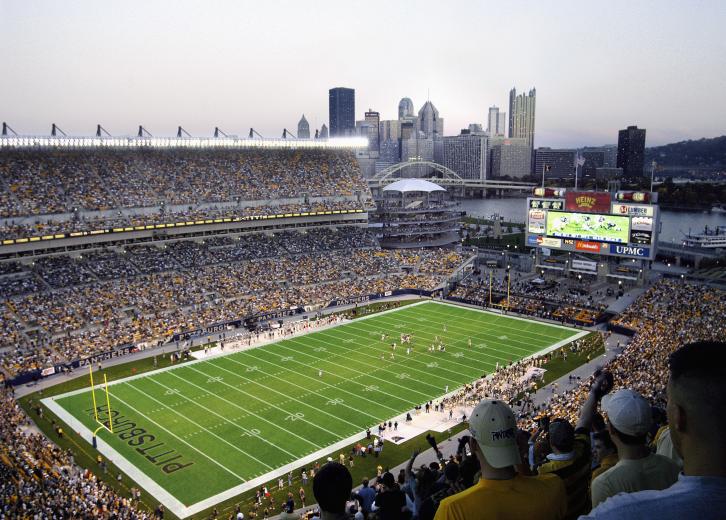 Answer #23: What is Heinz Field?
Heinz Field opened in 2001, replacing Three Rivers Stadium as the Steelers' home. The University of Pittsburgh football team has also played there, and scenes for "The Dark Knight Rises" were filmed at Heinz Field. Heinz, the ketchup maker, has been synonymous with Pittsburgh for almost 150 years.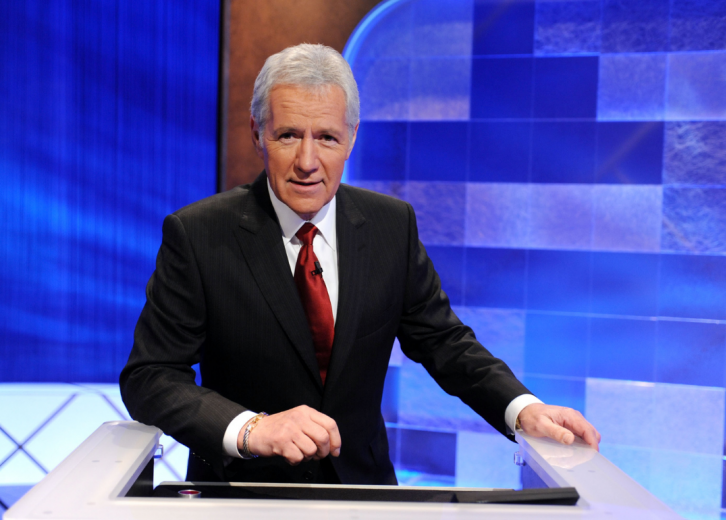 Clue #24
- Clue: The Raiders rehired this man in 2006, 17 years after making him the first Black head coach in the modern NFL
- Category: NFL COACHES
- Value: $800
- Date episode aired: April 25, 2006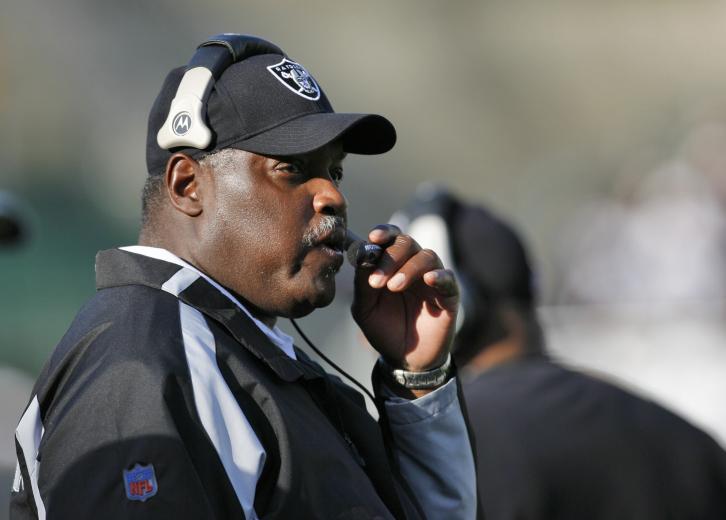 Answer #24: Who is Art Shell?
Art Shell made the Pro Football Hall of Fame as an offensive lineman for the Oakland Raiders. Shell won two Super Bowl rings and compiled a 56-52 record as a coach. Shell is the great uncle of current NFL offensive lineman Brandon Shell.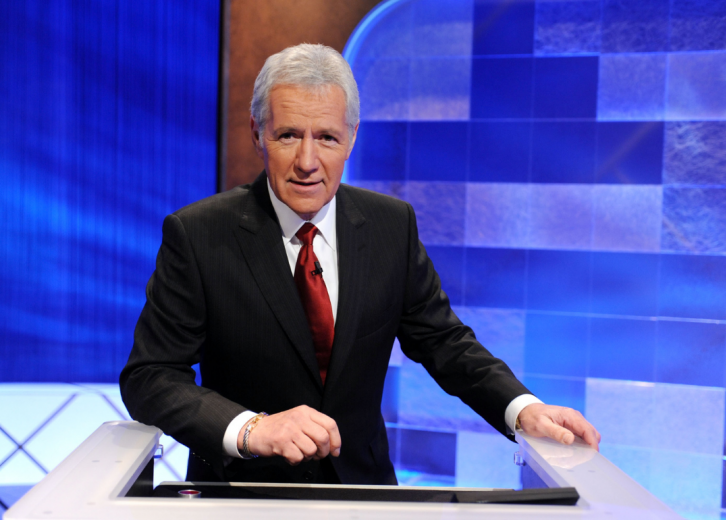 Clue #25
- Clue: Miles the horse
- Category: NFL MASCOTS
- Value: $2000
- Date episode aired: May 25, 2011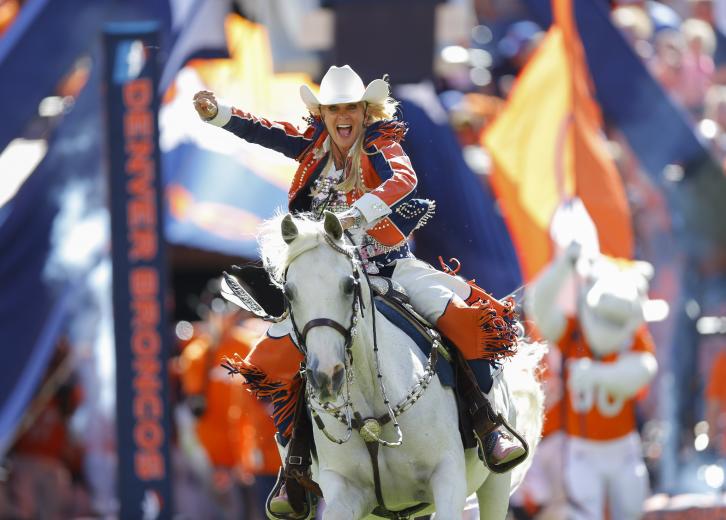 Answer #25: Who are the Denver Broncos?
Miles the horse has a jovial, engaging costume, which differs with another notable bronco in Denver. Locals play up the lore of "Blucifer," the statue at Denver International Airport with bright red eyes that shine through the dark. "Thunder" is a live horse the Broncos also employ at home games, trained by equestrian Ann Judge.
You may also like: Iconic sports moments that defined the '80s