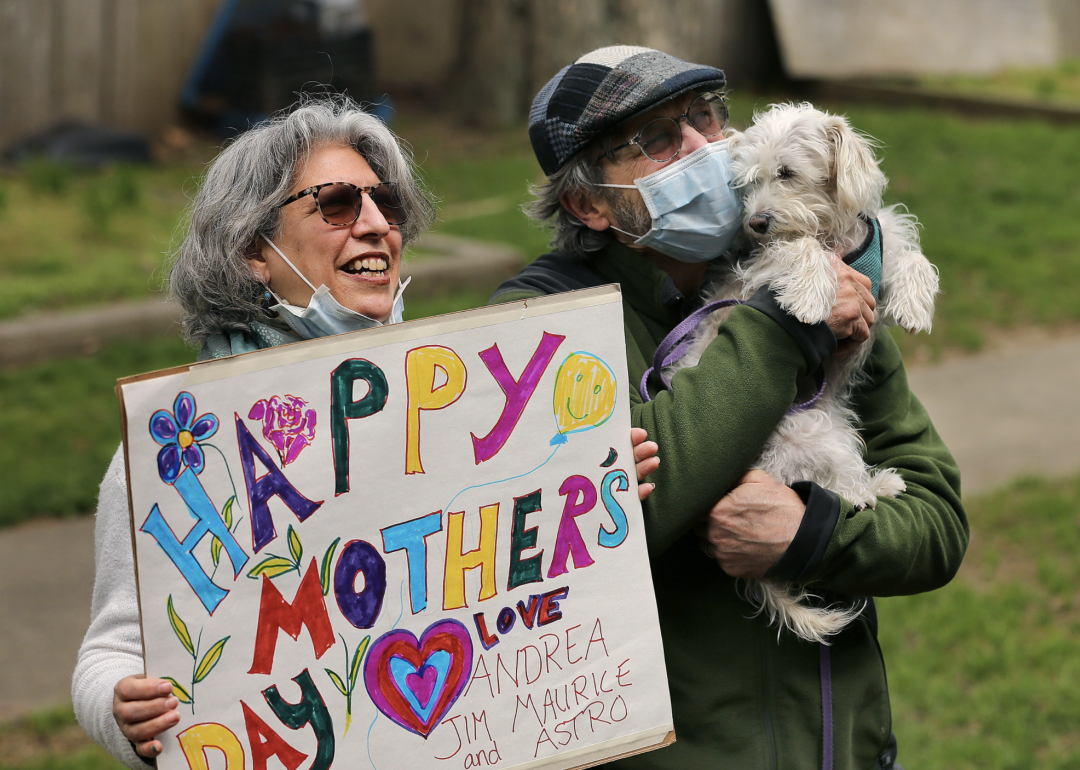 How COVID-19 has impacted American nursing homes
John Tlumacki/The Boston Globe // Getty Images
How COVID-19 has impacted American nursing homes
Many of the most poignant and searing images of the coronavirus pandemic are those of family and friends visiting isolated nursing home residents, who peer back through windows or plexiglass dividers. Some wear brave smiles. Others look forlorn and bewildered.
The virus has taken hard aim at the nation's 2.1 million residents who live in nursing homes and assisted living facilities, and the 3 million workers who care for them. Stacker compiled a list of 25 ways that COVID-19 has had an impact on the nation's nursing homes, by consulting news reports, trade and industry guidelines, scientific studies, and orders issued by state and federal governments.
Elderly and frail long-term care residents are disproportionately falling sick and dying. Many have pre-existing conditions—including as many as two-thirds of people age 70 or older—that make them particularly vulnerable. But too many have fallen needlessly sick, victims of neglect and greed by nursing home operators who have fallen far short in their care and compassion. And too many have died as the result of poor state and federal policy that could have protected them.
At a soldiers' home in Massachusetts, veterans who survived Omaha Beach on D-Day and fought in Vietnam died by the dozens in the virus' unrelenting spread. Decisions made by the home's administration were later described in a government investigation as "utterly baffling," and two former administrators face a host of criminal charges.
A public health official in Los Angeles County told families their loved ones might be better off at home than in local nursing homes, where more than 120 had infectious outbreaks. A nurse tried to tell the world about the failures and lack of care at the home where she worked, and she ended up dying of the virus herself.
The Centers for Medicare and Medicaid Services, the federal agency that oversees nursing homes, has come under heavy fire for doing too little, too late to protect the residents and staff at the more than 15,600 nursing homes across the country.
More than a quarter of the nation's COVID-19-related deaths have occurred among residents and staff at long-term care facilities, and in several states, deaths in long-term facilities account for more than half the state's total fatalities.
Keep reading to discover how COVID-19 has impacted American nursing homes.
You may also like: How to prepare for a COVID-19 winter