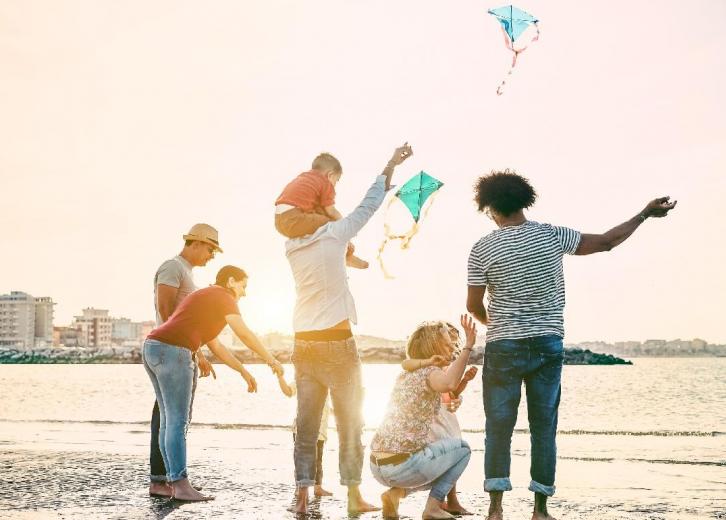 Best places to raise a family in every state
Choosing a place to raise children can be a daunting task for new families as well as seasoned parents. If it takes a village to raise a child; that may just extend all the way to your next-door neighbor, fifth-grade teacher, or volunteer soccer coach. While all parents are looking for the top place to raise their children, oftentimes this decision means balancing community resources with steep prices for the nicest neighborhoods.

To help families of all stages take a data-driven approach to finding the best communities within their state, Stacker looked to Niche's 2019 Best Places to Raise a Family, which evaluates dozens of important components. Public schools have the heaviest weighting among the considerations included, while crime and safety, cost of living, demographics, and community resources all factor strongly (full methodology here).
From this analysis, we've picked out the area in each state that ranks best for raising a family, focusing on places with at least 10,000 residents.
We've ranked the full list from small to large by population—while you may have never even heard of some of these cities, they're worth taking a look at before you decide to plant your roots. The best spot for your family might be right next door.
You may also like: Best places to raise a family in the Southeast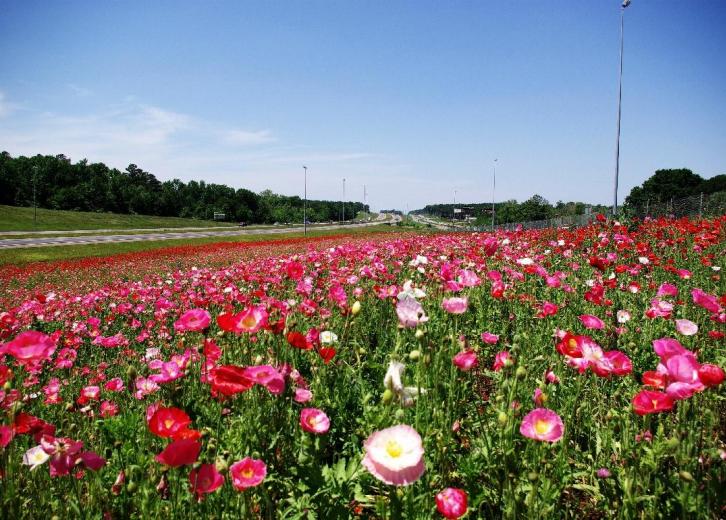 Alabama: Madison
- Population: 47,079
- Median home value: $239,400 (70% of residents own)
- Median rent: $879 (30% of residents rent)
- Median household income: $92,197
- Educational attainment: 23% masters or higher, 33% bachelors, 27% some college, 16% high school or less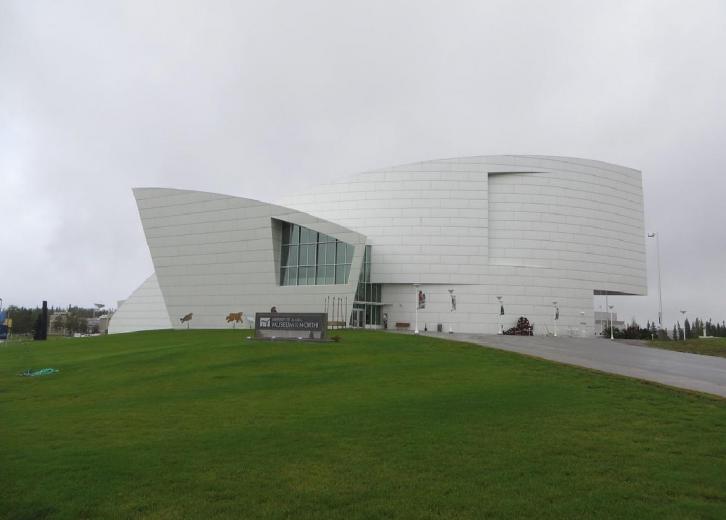 Alaska: College
- Population: 14,362
- Median home value: $233,000 (60% of residents own)
- Median rent: $1,198 (40% of residents rent)
- Median household income: $77,341
- Educational attainment: 18% masters or higher, 24% bachelors, 37% some college, 20% high school or less
[Pictured: University of Alaska Museum of the North in College, AK.]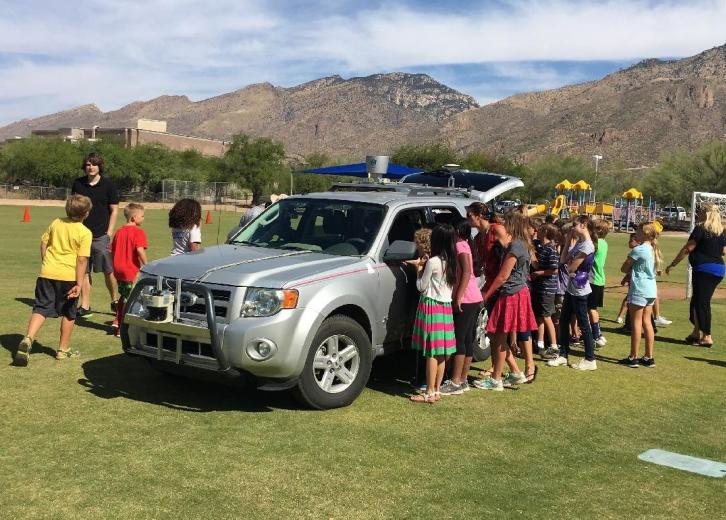 Arizona: Catalina Foothills
- Population: 50,202
- Median home value: $410,200 (74% of residents own)
- Median rent: $1,020 (26% of residents rent)
- Median household income: $82,252
- Educational attainment: 35% masters or higher, 31% bachelors, 21% some college, 13% high school or less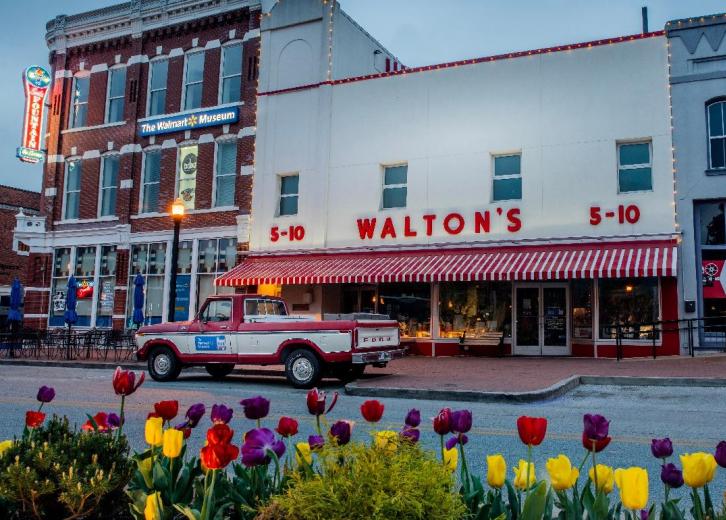 Arkansas: Bentonville
- Population: 44,601
- Median home value: $203,800 (54% of residents own)
- Median rent: $883 (46% of residents rent)
- Median household income: $79,259
- Educational attainment: 17% masters or higher, 32% bachelors, 22% some college, 29% high school or less
[Pictured: An old red and white ford truck that belonged to Sam Walton sits parked in front of the first Walmart store, which now serves as a corporate museum in Bentonville, Ark., 2019.]
California: Albany
- Population: 19,682
- Median home value: $766,000 (48% of residents own)
- Median rent: $1,739 (52% of residents rent)
- Median household income: $87,694
- Educational attainment: 39% masters or higher, 33% bachelors, 17% some college, 11% high school or less
[Pictured: Albany kids' 3-mile bike ride]
Colorado: Superior
- Population: 12,879
- Median home value: $491,100 (58% of residents own)
- Median rent: $1,723 (42% of residents rent)
- Median household income: $119,810
- Educational attainment: 36% masters or higher, 41% bachelors, 15% some college, 9% high school or less
[Pictured: Superior, Colo., flyers swim meet]
Connecticut: Avon
- Population: 18,381
- Median home value: $378,000 (85% of residents own)
- Median rent: $1,404 (15% of residents rent)
- Median household income: $125,536
- Educational attainment: 30% masters or higher, 39% bachelors, 18% some college, 13% high school or less
[Pictured: Avon Old Farms School in Connecticut]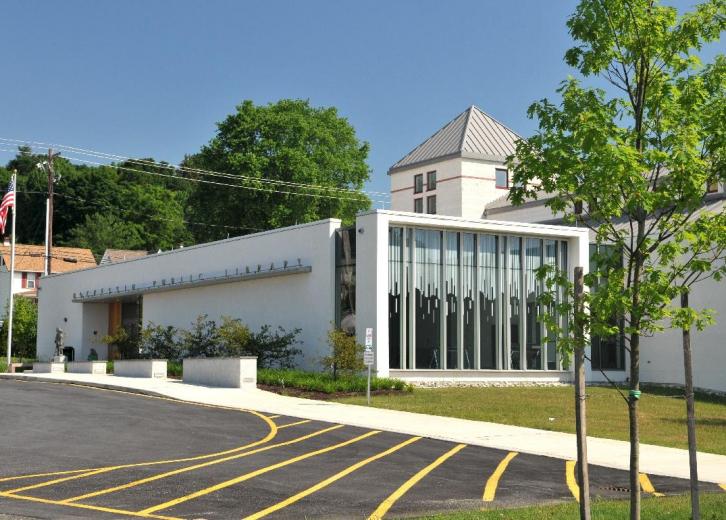 Delaware: Hockessin
- Population: 13,672
- Median home value: $433,400 (87% of residents own)
- Median rent: $1,840 (13% of residents rent)
- Median household income: $123,654
- Educational attainment: 32% masters or higher, 33% bachelors, 17% some college, 19% high school or less
[Pictured: Newly renovated library in Hockessin, Del.]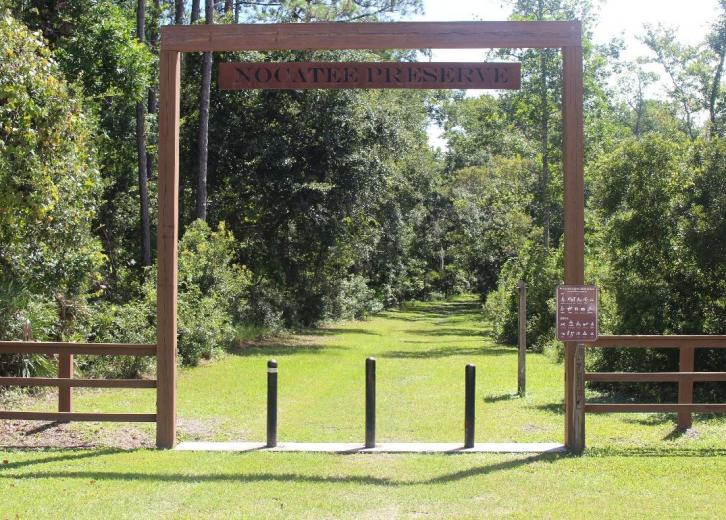 Florida: Nocatee
- Population: 11,634
- Median home value: $358,600 (80% of residents own)
- Median rent: $1,692 (20% of residents rent)
- Median household income: $114,048
- Educational attainment: 23% masters or higher, 35% bachelors, 29% some college, 13% high school or less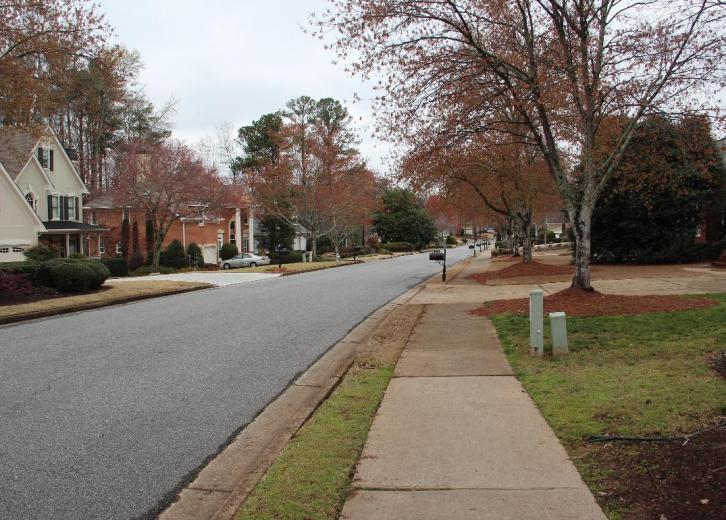 Georgia: Johns Creek
- Population: 83,397
- Median home value: $366,200 (78% of residents own)
- Median rent: $1,469 (22% of residents rent)
- Median household income: $113,609
- Educational attainment: 26% masters or higher, 40% bachelors, 19% some college, 15% high school or less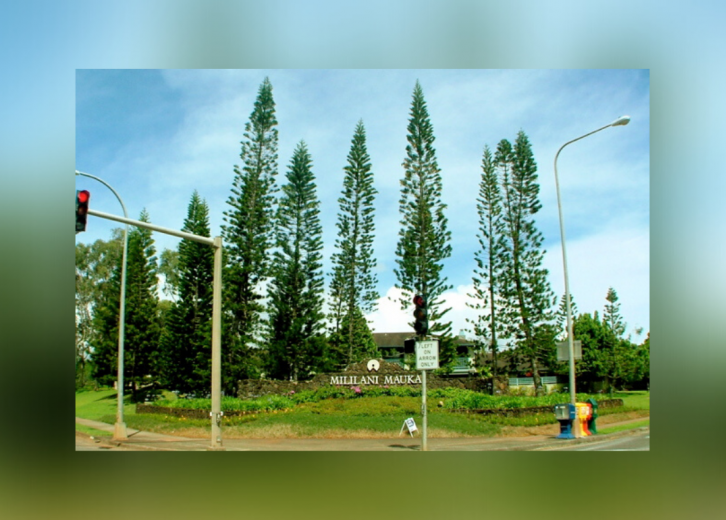 Hawaii: Mililani Mauka
- Population: 20,393
- Median home value: $641,900 (77% of residents own)
- Median rent: $2,215 (23% of residents rent)
- Median household income: $112,726
- Educational attainment: 16% masters or higher, 34% bachelors, 31% some college, 18% high school or less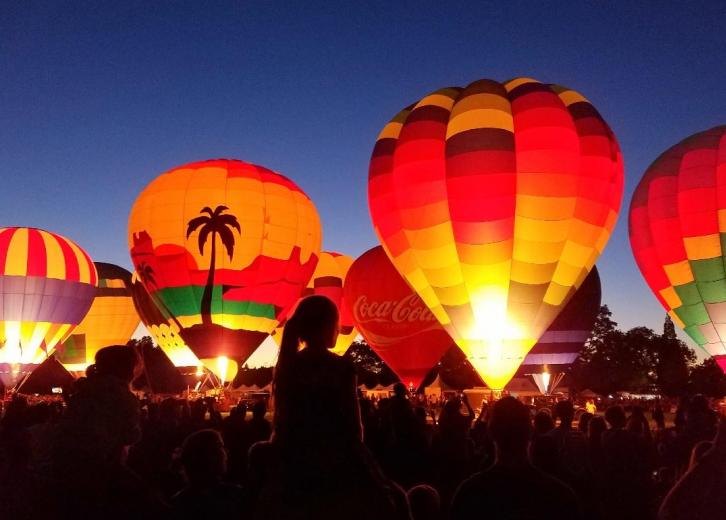 Idaho: Boise
- Population: 220,859
- Median home value: $206,800 (60% of residents own)
- Median rent: $875 (40% of residents rent)
- Median household income: $54,547
- Educational attainment: 14% masters or higher, 27% bachelors, 33% some college, 27% high school or less
[Pictured: Spirit of Boise Balloon Classic, held at Ann Morrison Park in Boise, Idaho, 2018.]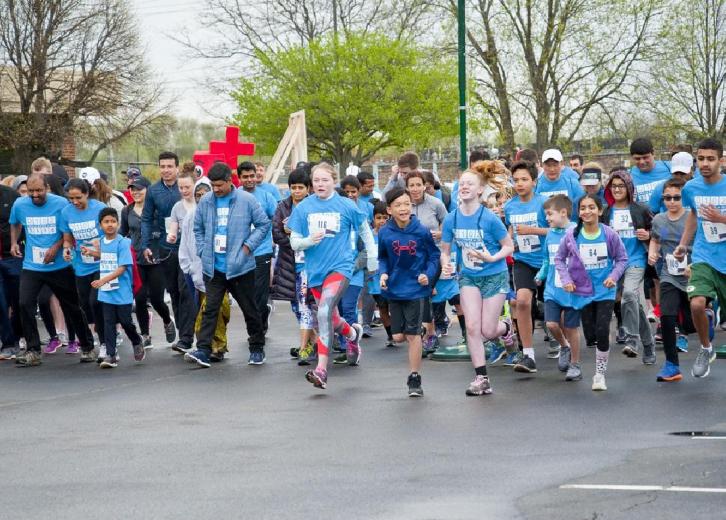 Illinois: Buffalo Grove
- Population: 41,551
- Median home value: $314,500 (78% of residents own)
- Median rent: $1,478 (22% of residents rent)
- Median household income: $106,564
- Educational attainment: 28% masters or higher, 38% bachelors, 20% some college, 15% high school or less
[Pictured: Runners starting a 5K run in Buffalo Grove, Ill.]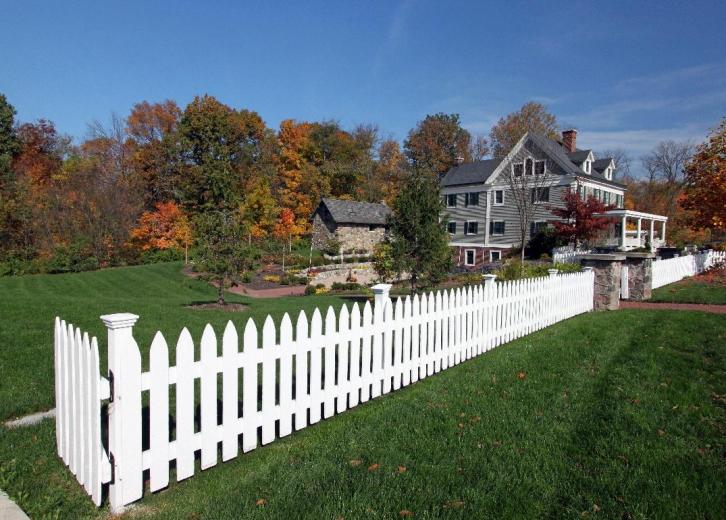 Indiana: Fishers
- Population: 87,557
- Median home value: $240,100 (81% of residents own)
- Median rent: $1,175 (19% of residents rent)
- Median household income: $101,469
- Educational attainment: 23% masters or higher, 42% bachelors, 22% some college, 13% high school or less
[Pictured: The Ambassador House in Fishers, Ind.]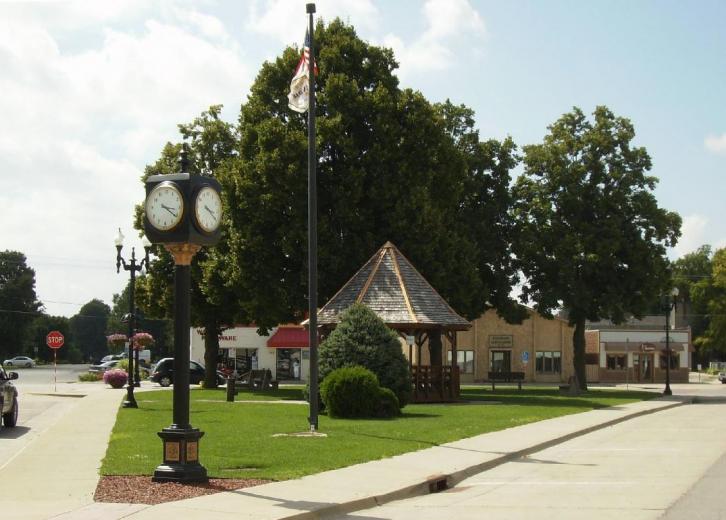 Iowa: Waukee
- Population: 17,980
- Median home value: $211,100 (78% of residents own)
- Median rent: $1,051 (22% of residents rent)
- Median household income: $91,875
- Educational attainment: 15% masters or higher, 39% bachelors, 28% some college, 18% high school or less
[Pictured: Triangle Park in downtown Waukee, Iowa]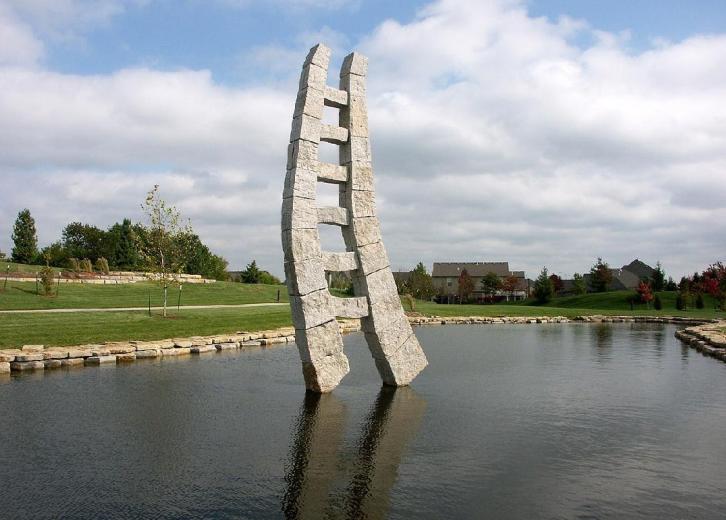 Kansas: Leawood
- Population: 34,195
- Median home value: $431,000 (91% of residents own)
- Median rent: $1,363 (9% of residents rent)
- Median household income: $151,446
- Educational attainment: 35% masters or higher, 41% bachelors, 17% some college, 7% high school or less
[Pictured: Gezer Park in Leawood, Kan.]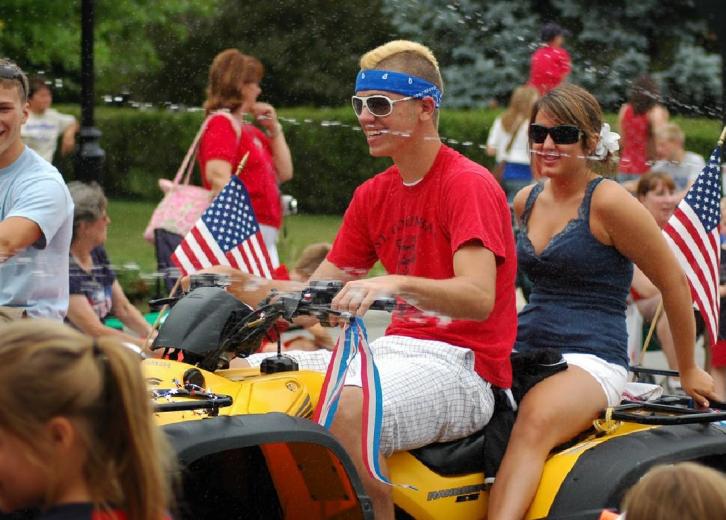 Kentucky: Fort Thomas
- Population: 16,254
- Median home value: $214,000 (69% of residents own)
- Median rent: $803 (31% of residents rent)
- Median household income: $71,956
- Educational attainment: 19% masters or higher, 30% bachelors, 28% some college, 24% high school or less
[Pictured: 4th of July Parade in Fort Thomas, Ky.]
Louisiana: Prairieville
- Population: 30,536
- Median home value: $222,000 (87% of residents own)
- Median rent: $1,151 (13% of residents rent)
- Median household income: $98,130
- Educational attainment: 11% masters or higher, 26% bachelors, 29% some college, 34% high school or less
[Pictured: Dixon House, Prairieville, La., National Register of Historic Places]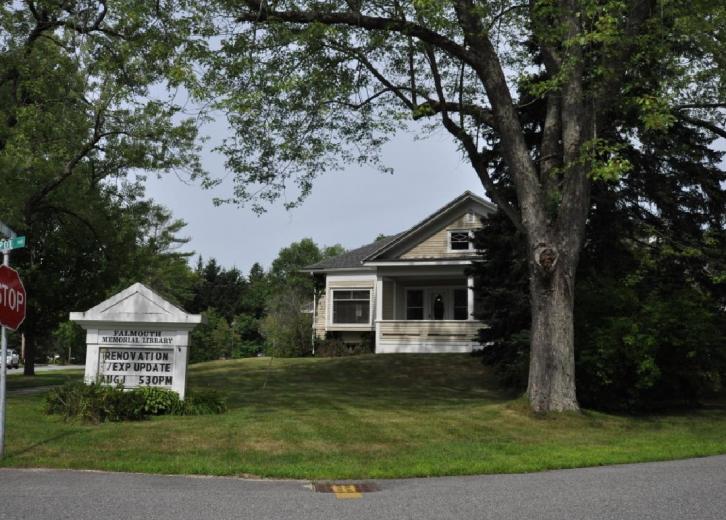 Maine: Falmouth
- Population: 11,868
- Median home value: $409,100 (84% of residents own)
- Median rent: $1,657 (16% of residents rent)
- Median household income: $108,547
- Educational attainment: 29% masters or higher, 40% bachelors, 19% some college, 13% high school or less
[Pictured: Public library in Falmouth, Maine]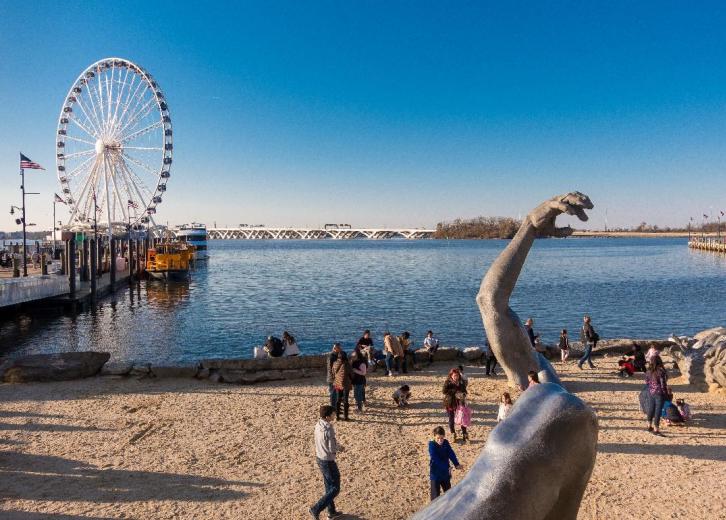 Maryland: North Potomac
- Population: 24,236
- Median home value: $656,900 (84% of residents own)
- Median rent: $2,020 (16% of residents rent)
- Median household income: $161,553
- Educational attainment: 46% masters or higher, 31% bachelors, 13% some college, 9% high school or less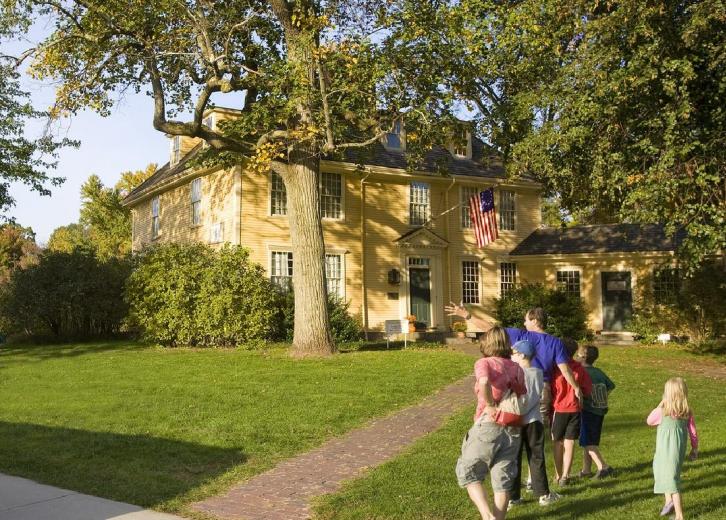 Massachusetts: Lexington
- Population: 33,339
- Median home value: $816,100 (81% of residents own)
- Median rent: $1,998 (19% of residents rent)
- Median household income: $162,083
- Educational attainment: 54% masters or higher, 28% bachelors, 9% some college, 9% high school or less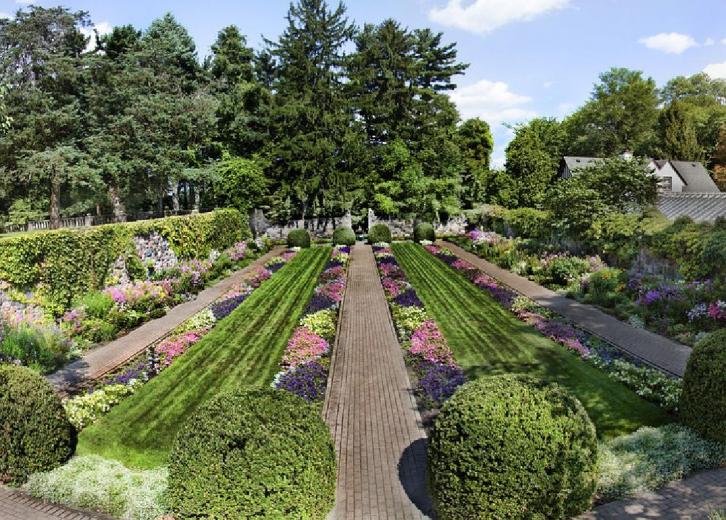 Michigan: Bloomfield Charter Township
- Population: 41,969
- Median home value: $385,400 (87% of residents own)
- Median rent: $1,313 (13% of residents rent)
- Median household income: $123,086
- Educational attainment: 37% masters or higher, 34% bachelors, 18% some college, 10% high school or less
[Pictured: Cranbrook House and Gardens in Bloomfield Hills, Mich.]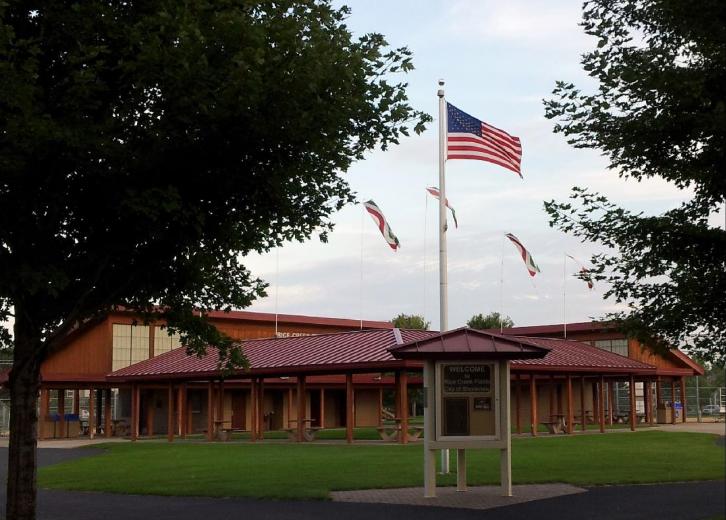 Minnesota: Shoreview
- Population: 26,432
- Median home value: $248,600 (82% of residents own)
- Median rent: $1,203 (18% of residents rent)
- Median household income: $84,362
- Educational attainment: 22% masters or higher, 33% bachelors, 28% some college, 17% high school or less
[Pictured: Rice Creek Fields in Shoreview, Minn.]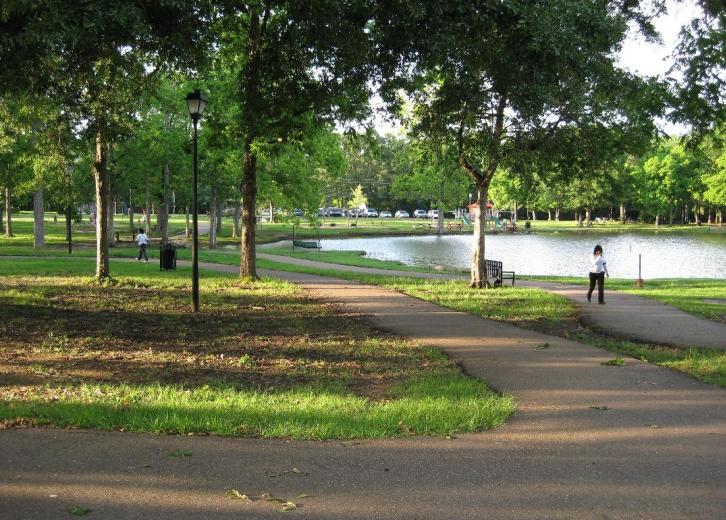 Mississippi: Madison
- Population: 25,350
- Median home value: $250,200 (92% of residents own)
- Median rent: $1,423 (8% of residents rent)
- Median household income: $103,121
- Educational attainment: 27% masters or higher, 38% bachelors, 25% some college, 10% high school or less
[Pictured: Strawberry Patch Park in Madison, Miss.]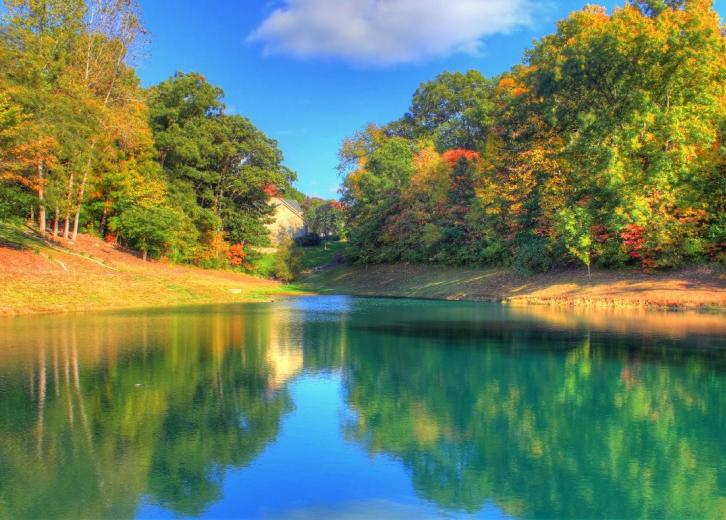 Missouri: Wildwood
- Population: 35,524
- Median home value: $367,000 (92% of residents own)
- Median rent: $1,188 (8% of residents rent)
- Median household income: $130,107
- Educational attainment: 25% masters or higher, 39% bachelors, 25% some college, 10% high school or less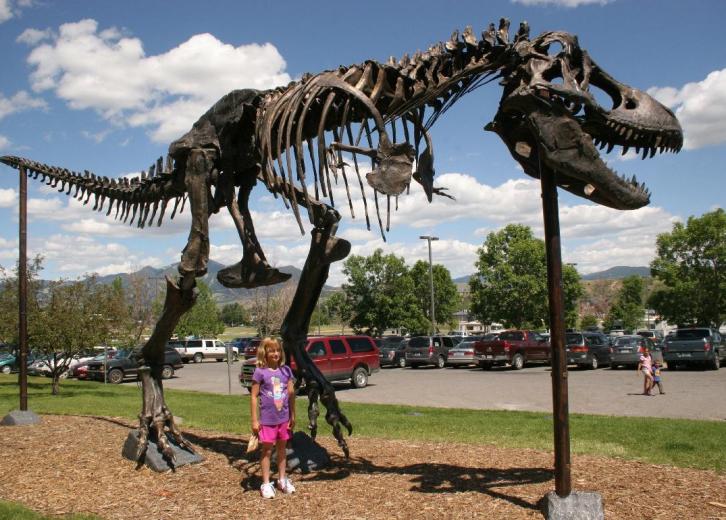 Montana: Bozeman
- Population: 43,132
- Median home value: $310,800 (44% of residents own)
- Median rent: $956 (56% of residents rent)
- Median household income: $49,217
- Educational attainment: 22% masters or higher, 35% bachelors, 28% some college, 15% high school or less
[Pictured: Museum of the Rockies in Bozeman, Mont.]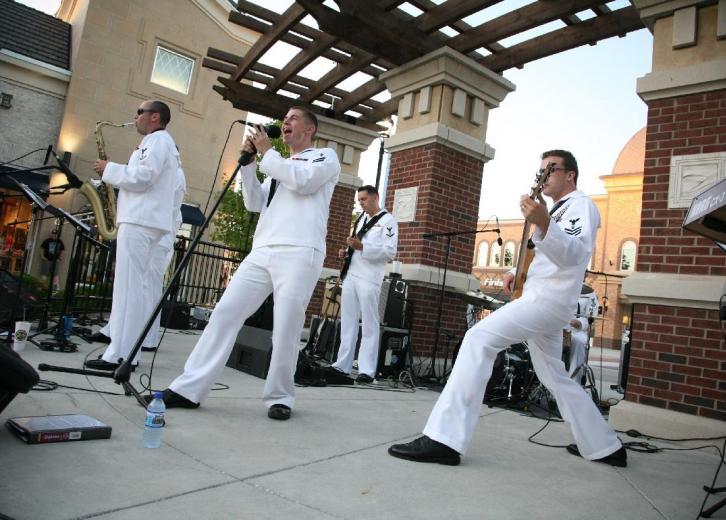 Nebraska: Papillion
- Population: 19,478
- Median home value: $172,700 (68% of residents own)
- Median rent: $851 (32% of residents rent)
- Median household income: $76,259
- Educational attainment: 14% masters or higher, 25% bachelors, 35% some college, 27% high school or less
[Pictured: The U.S. Navy Band, Horizon, performs at Shadow Lake Towne Center during Omaha Navy Week in Papillion, Neb.]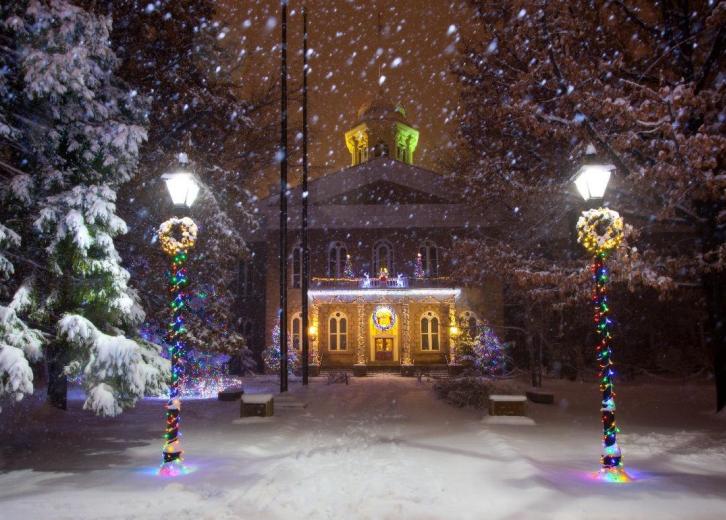 Nevada: Carson City
- Population: 54,219
- Median home value: $217,400 (55% of residents own)
- Median rent: $868 (45% of residents rent)
- Median household income: $49,341
- Educational attainment: 9% masters or higher, 13% bachelors, 37% some college, 42% high school or less
[Pictured: The Nevada state Capitol Building in Carson City, Nev.]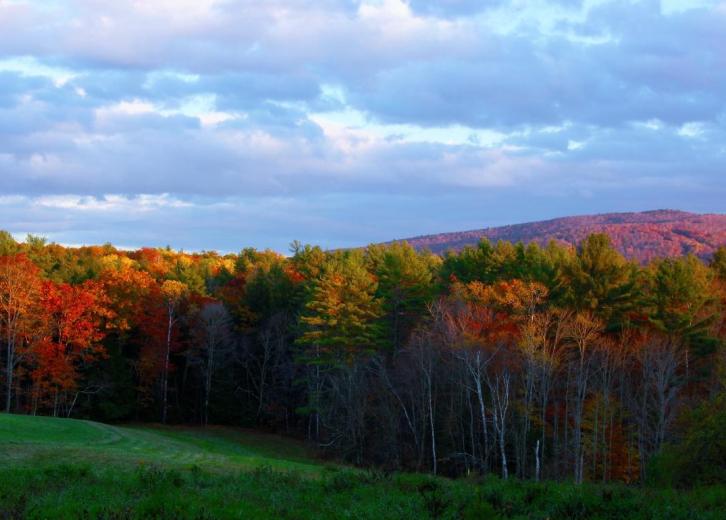 New Hampshire: Hanover
- Population: 11,428
- Median home value: $539,900 (67% of residents own)
- Median rent: $1,460 (33% of residents rent)
- Median household income: $118,250
- Educational attainment: 49% masters or higher, 32% bachelors, 11% some college, 8% high school or less
[Pictured: Fall in Hanover, N.H.]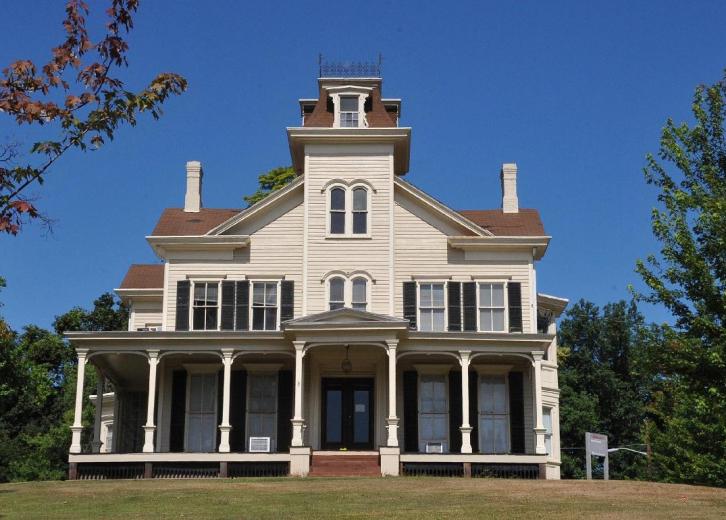 New Jersey: Upper Montclair
- Population: 11,696
- Median home value: $726,200 (81% of residents own)
- Median rent: $1,722 (19% of residents rent)
- Median household income: $196,285
- Educational attainment: 46% masters or higher, 39% bachelors, 9% some college, 6% high school or less
[Pictured: Home built in 1872 and now on the National Register of Historic Places on the campus of Montclair State University in Upper Montclair, N.J.]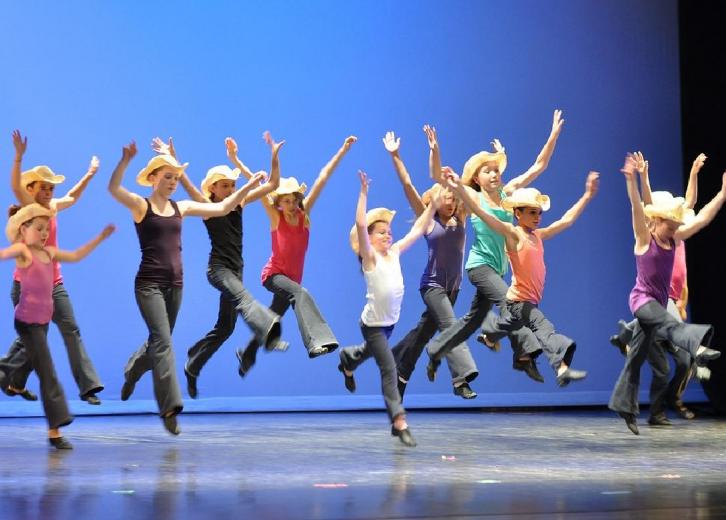 New Mexico: Los Alamos
- Population: 12,035
- Median home value: $291,800 (66% of residents own)
- Median rent: $989 (34% of residents rent)
- Median household income: $101,399
- Educational attainment: 42% masters or higher, 24% bachelors, 20% some college, 13% high school or less
[Pictured: Los Alamos, N.M., dance theater]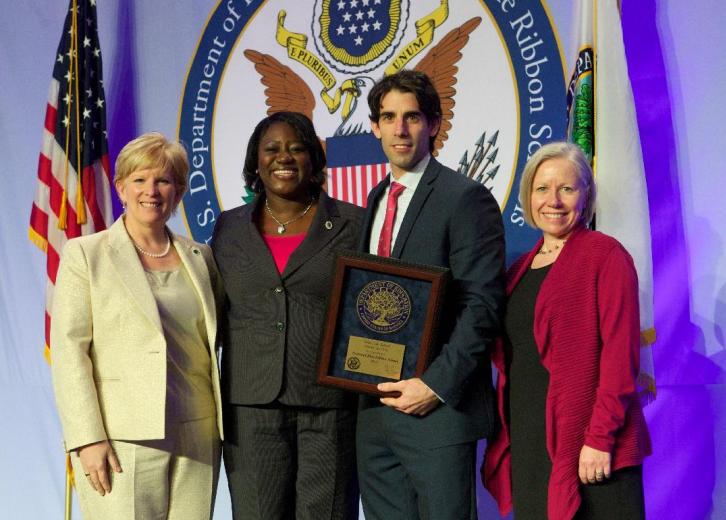 New York: Syosset
- Population: 19,669
- Median home value: $627,000 (92% of residents own)
- Median rent: $2,762 (8% of residents rent)
- Median household income: $155,661
- Educational attainment: 31% masters or higher, 33% bachelors, 19% some college, 17% high school or less
[Pictured: West Side School Syosset, N.Y.]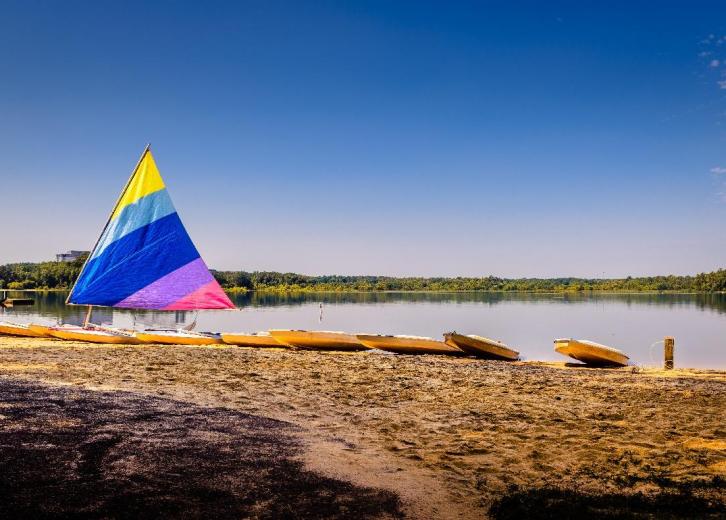 North Carolina: Morrisville
- Population: 23,873
- Median home value: $304,500 (49% of residents own)
- Median rent: $1,262 (51% of residents rent)
- Median household income: $95,763
- Educational attainment: 29% masters or higher, 38% bachelors, 20% some college, 13% high school or less
[Pictured: A colorful sail in one of the boats for rent in the boating area of Lake Crabtree in Morrisville, N.C.]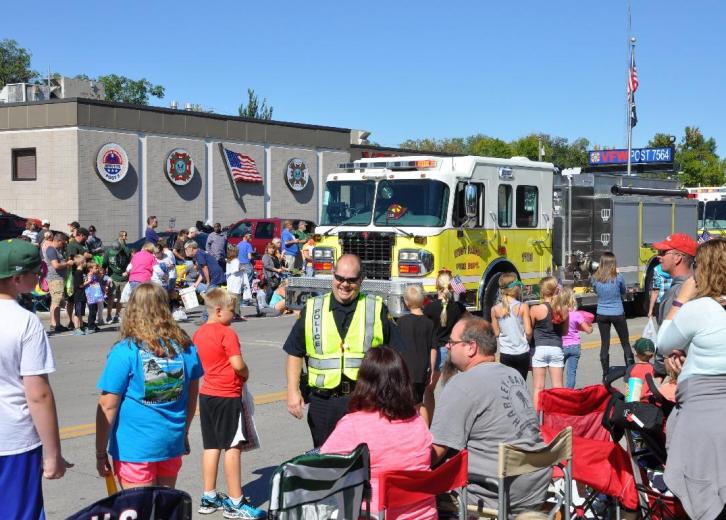 North Dakota: West Fargo
- Population: 33,089
- Median home value: $217,400 (68% of residents own)
- Median rent: $826 (32% of residents rent)
- Median household income: $76,925
- Educational attainment: 12% masters or higher, 27% bachelors, 38% some college, 23% high school or less
[Pictured: West Fest parade West Fargo, N.D.]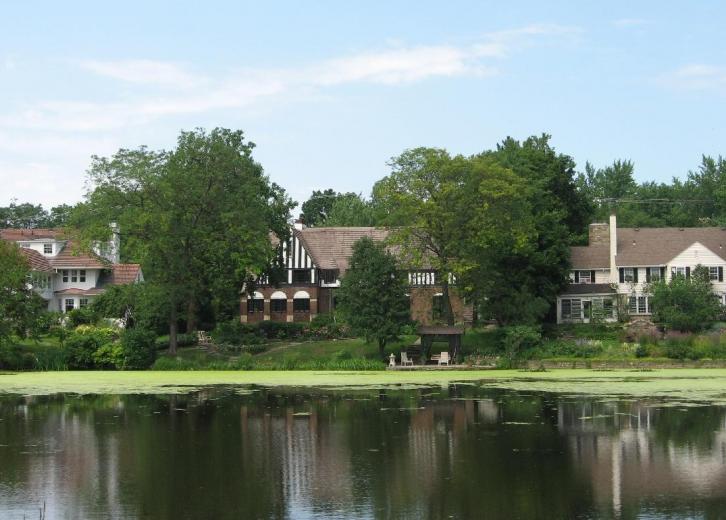 Ohio: Shaker Heights
- Population: 27,749
- Median home value: $218,500 (64% of residents own)
- Median rent: $988 (36% of residents rent)
- Median household income: $82,830
- Educational attainment: 39% masters or higher, 25% bachelors, 21% some college, 15% high school or less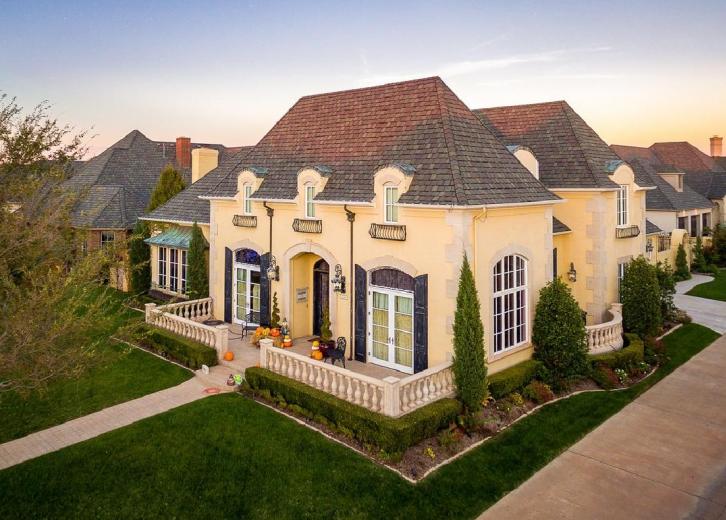 Oklahoma: Edmond
- Population: 89,769
- Median home value: $216,500 (69% of residents own)
- Median rent: $973 (31% of residents rent)
- Median household income: $76,008
- Educational attainment: 21% masters or higher, 33% bachelors, 27% some college, 18% high school or less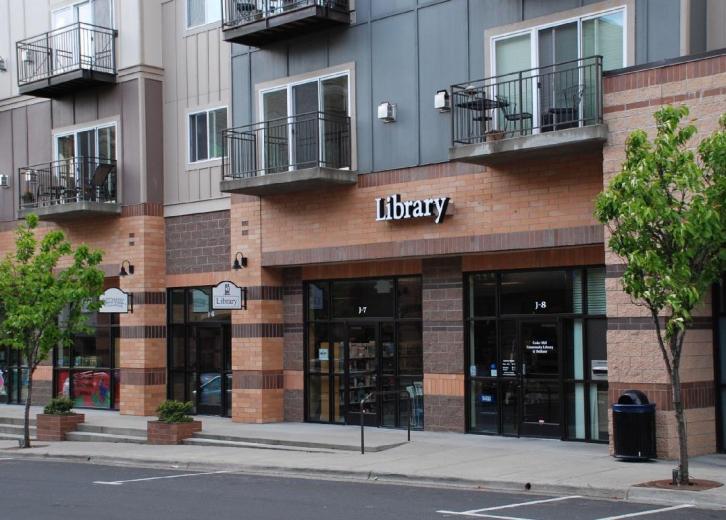 Oregon: Bethany
- Population: 23,177
- Median home value: $479,700 (74% of residents own)
- Median rent: $1,535 (26% of residents rent)
- Median household income: $121,149
- Educational attainment: 36% masters or higher, 33% bachelors, 20% some college, 11% high school or less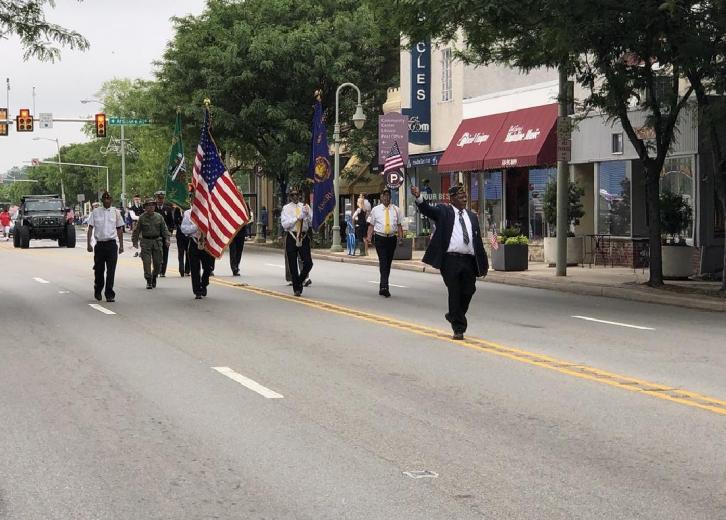 Pennsylvania: Ardmore
- Population: 13,193
- Median home value: $320,100 (60% of residents own)
- Median rent: $1,297 (40% of residents rent)
- Median household income: $87,807
- Educational attainment: 33% masters or higher, 31% bachelors, 18% some college, 18% high school or less
[Pictured: 2018 Memorial Day Parade in Ardmore, Penn.]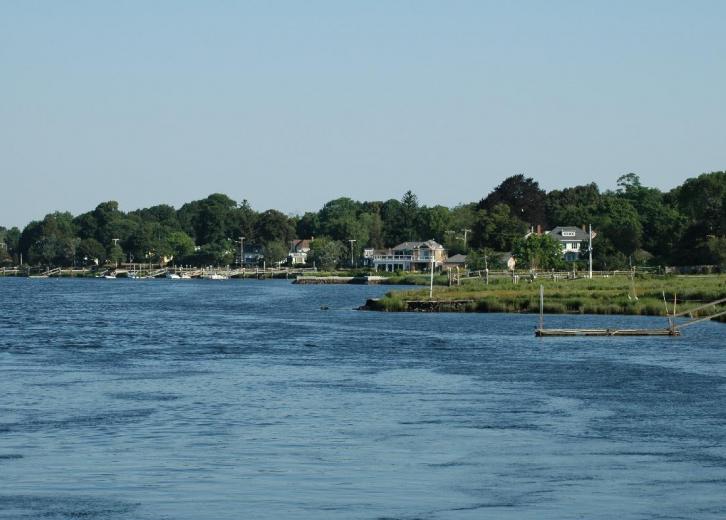 Rhode Island: Barrington
- Population: 16,218
- Median home value: $402,300 (89% of residents own)
- Median rent: $1,407 (11% of residents rent)
- Median household income: $117,408
- Educational attainment: 36% masters or higher, 32% bachelors, 18% some college, 14% high school or less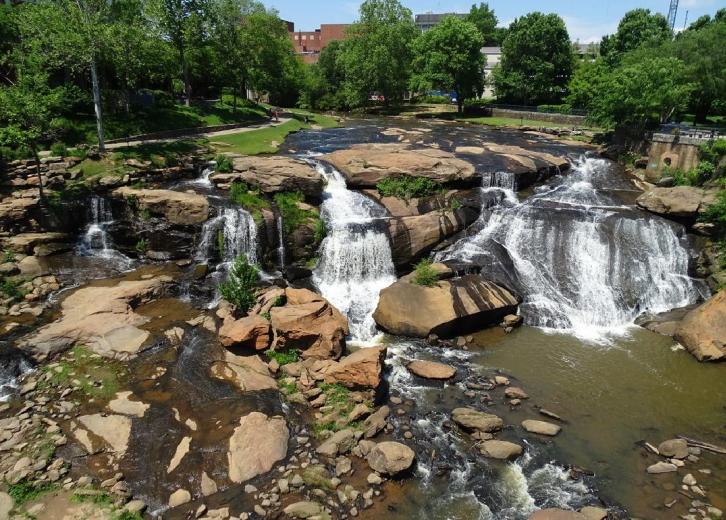 South Carolina: Five Forks
- Population: 17,500
- Median home value: $282,400 (91% of residents own)
- Median rent: $1,357 (9% of residents rent)
- Median household income: $109,781
- Educational attainment: 23% masters or higher, 39% bachelors, 26% some college, 13% high school or less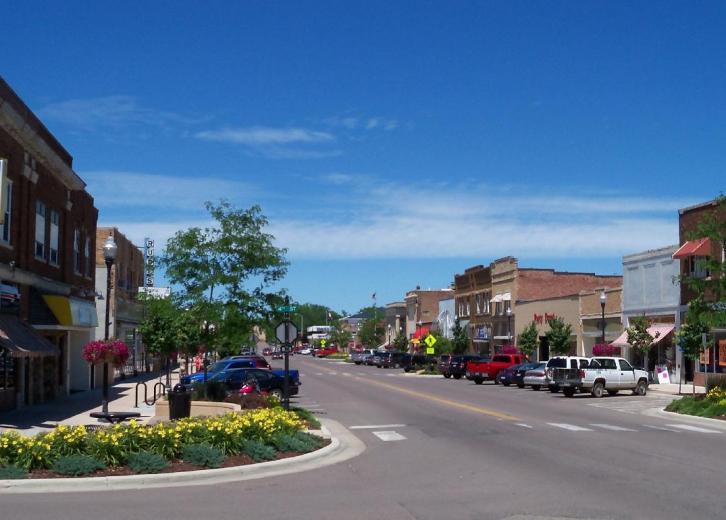 South Dakota: Brookings
- Population: 23,471
- Median home value: $169,400 (49% of residents own)
- Median rent: $699 (51% of residents rent)
- Median household income: $47,506
- Educational attainment: 18% masters or higher, 27% bachelors, 26% some college, 29% high school or less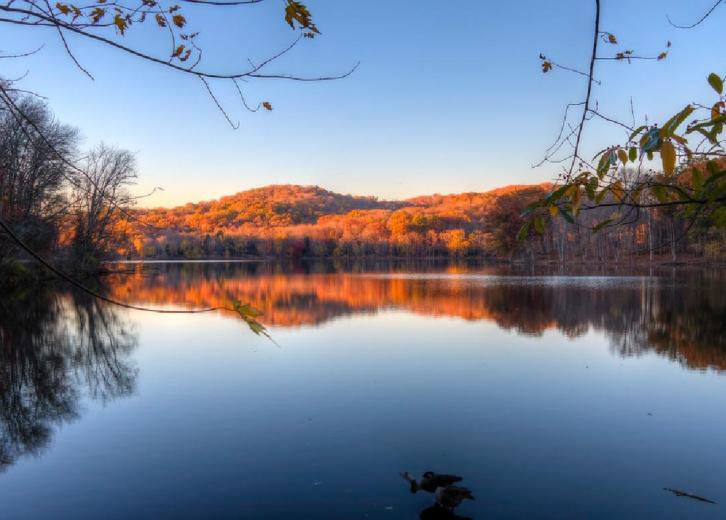 Tennessee: Brentwood
- Population: 41,524
- Median home value: $582,800 (91% of residents own)
- Median rent: $2,018 (9% of residents rent)
- Median household income: $151,722
- Educational attainment: 29% masters or higher, 44% bachelors, 16% some college, 11% high school or less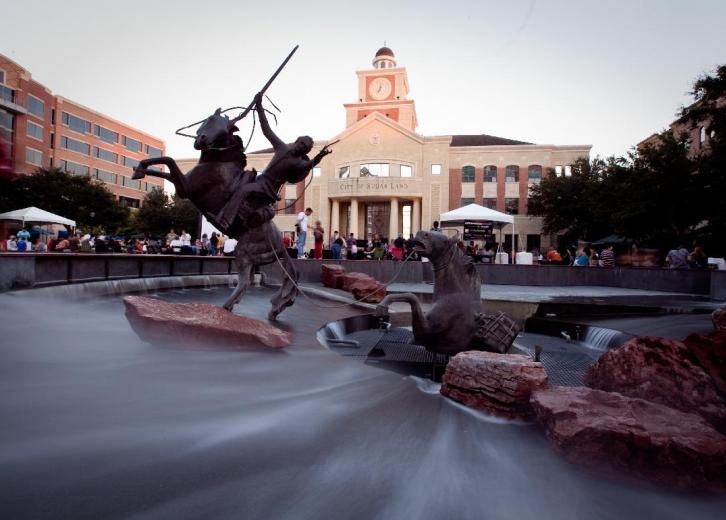 Texas: Greatwood
- Population: 12,437
- Median home value: $322,000 (93% of residents own)
- Median rent: $2,000 (7% of residents rent)
- Median household income: $148,047
- Educational attainment: 24% masters or higher, 43% bachelors, 21% some college, 12% high school or less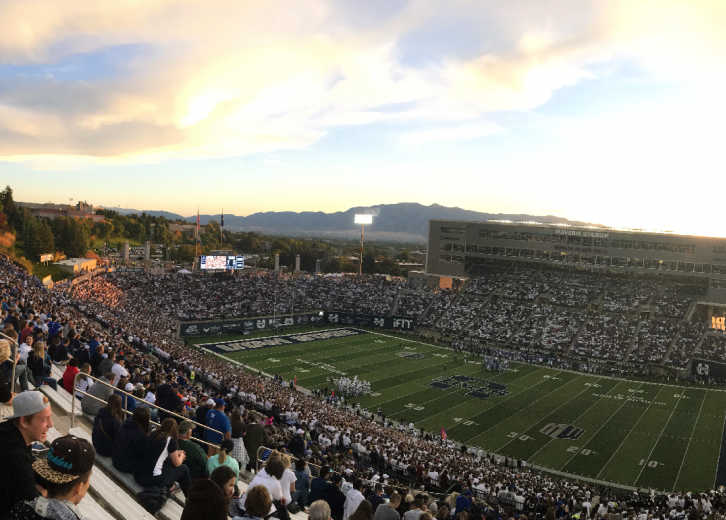 Utah: North Logan
- Population: 10,140
- Median home value: $249,300 (63% of residents own)
- Median rent: $982 (37% of residents rent)
- Median household income: $70,139
- Educational attainment: 19% masters or higher, 32% bachelors, 32% some college, 16% high school or less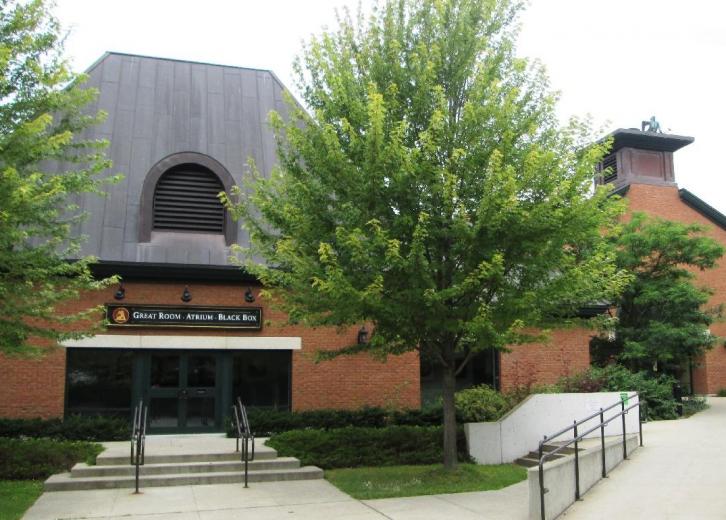 Vermont: South Burlington
- Population: 18,773
- Median home value: $280,800 (62% of residents own)
- Median rent: $1,395 (38% of residents rent)
- Median household income: $66,197
- Educational attainment: 22% masters or higher, 32% bachelors, 24% some college, 22% high school or less
[Pictured: The Main Street Landing Performing Arts Center, Burlington, Vt.]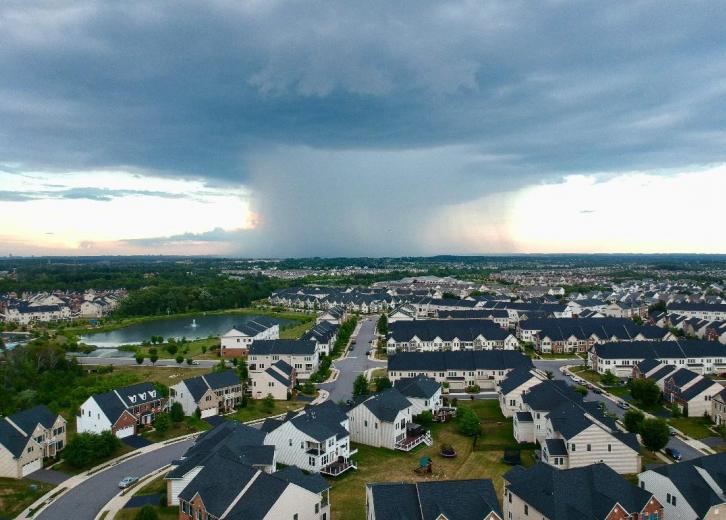 Virginia: South Riding
- Population: 30,426
- Median home value: $499,300 (87% of residents own)
- Median rent: $2,226 (13% of residents rent)
- Median household income: $147,371
- Educational attainment: 31% masters or higher, 39% bachelors, 17% some college, 13% high school or less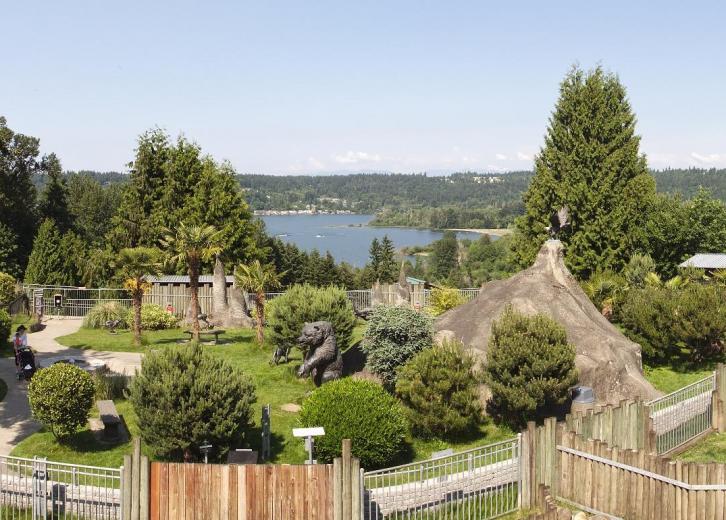 Washington: Sammamish
- Population: 62,877
- Median home value: $679,900 (86% of residents own)
- Median rent: $2,094 (14% of residents rent)
- Median household income: $157,271
- Educational attainment: 31% masters or higher, 42% bachelors, 19% some college, 8% high school or less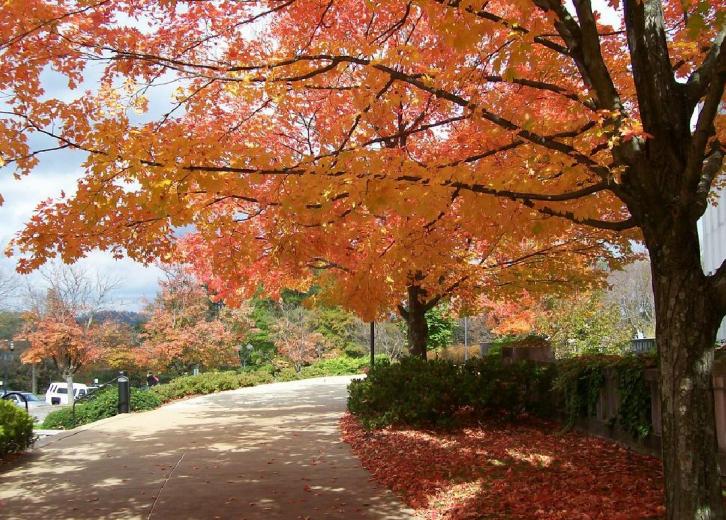 West Virginia: Morgantown
- Population: 30,099
- Median home value: $182,500 (43% of residents own)
- Median rent: $779 (57% of residents rent)
- Median household income: $37,900
- Educational attainment: 24% masters or higher, 25% bachelors, 24% some college, 27% high school or less
Wisconsin: Whitefish Bay
- Population: 14,099
- Median home value: $365,500 (82% of residents own)
- Median rent: $1,238 (18% of residents rent)
- Median household income: $111,069
- Educational attainment: 34% masters or higher, 40% bachelors, 16% some college, 10% high school or less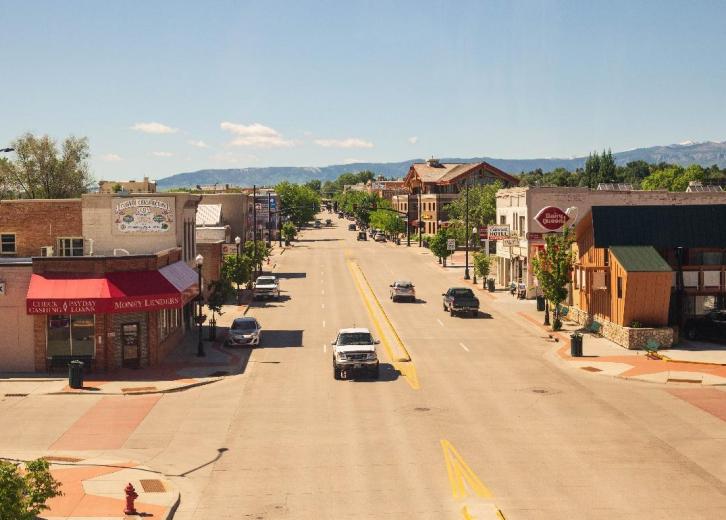 Wyoming: Sheridan
- Population: 17,816
- Median home value: $211,500 (61% of residents own)
- Median rent: $795 (39% of residents rent)
- Median household income: $52,666
- Educational attainment: 12% masters or higher, 19% bachelors, 38% some college, 31% high school or less