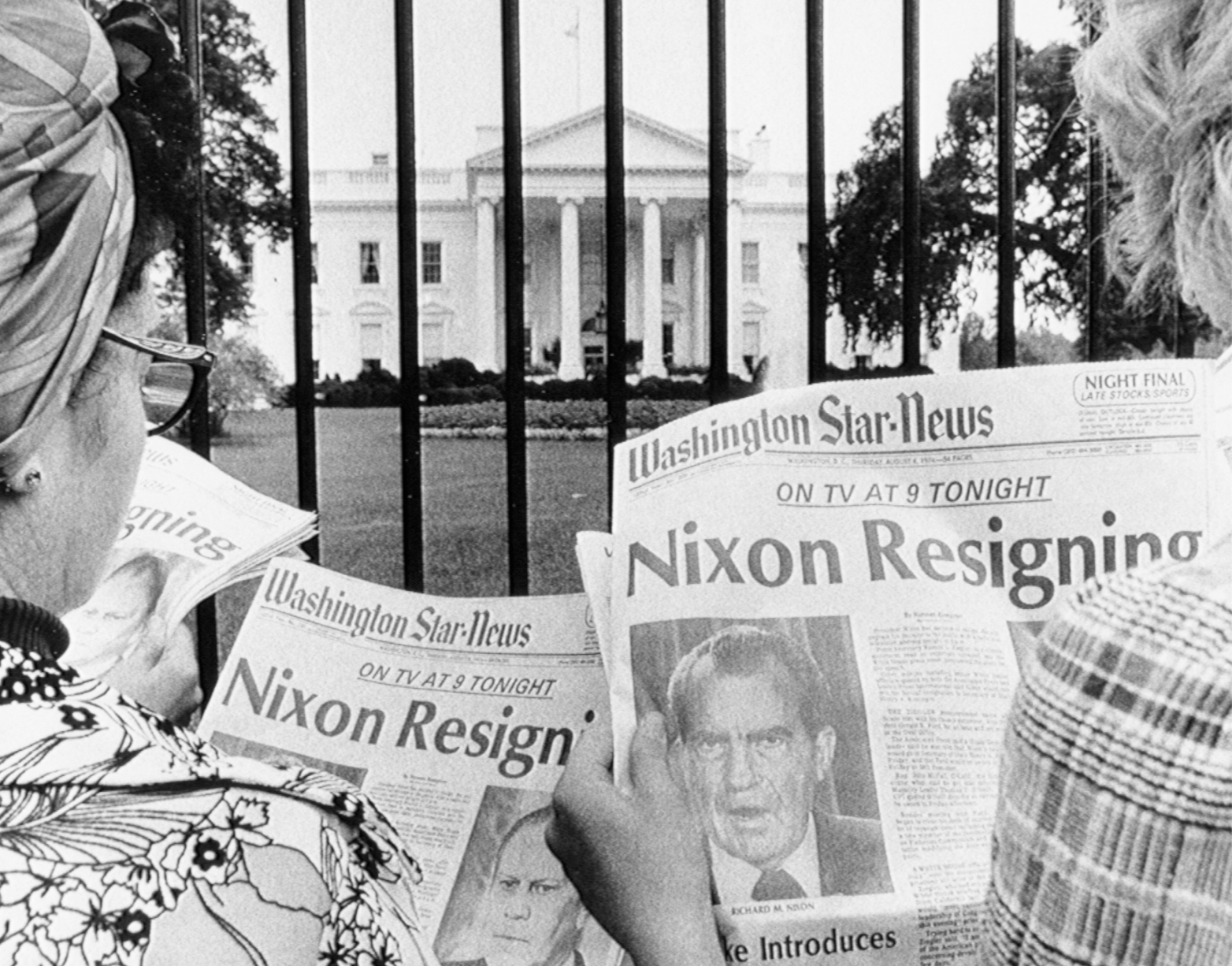 Journalism history from the year you were born
Journalism history from the year you were born
Journalism looked a lot different a century ago than it does today. In the early 20th century, publishers often produced three daily newspapers—the morning, afternoon, and evening editions—to keep people up-to-date on the latest events. Radio picked up some of the slack between print editions, allowing people to hear breaking events in real-time.
Fast forward a few decades, and television news was all the rage. Walter Cronkite, the "most trusted man in America," would end "CBS Evening News" with his famous sign-off, "And that's the way it is," creating a sense of familiarity and unity among millions of families tuning in from their living rooms.
Then came the internet. At first, it was seen as a barrier-breaking news tool. Citizen journalists could publish their own take on what was going on in their communities without the need for a publisher, and media outlets could update readers on their websites 24/7. However, the internet soon upended the traditional ad-funded business model of media, leaving traditional outlets strapped for cash. Newspapers and magazines closed in droves in the mid-2000s, and many rounds of layoffs hit newsrooms across the country.
While the media industry still hasn't fully recovered, there's reason to be hopeful. Online news subscriptions in the U.S. are up to 20% in 2020, compared to 16% in 2019. There's an increased push to boost media literacy and combat fake news. And newsroom employment has been on a slight upward trend, save for newspapers, which are sadly still on the decline.
So how did we get to this point? To find out, Stacker compiled a list of important moments in journalism history between 1921 and 2020. It looked at information from think tanks, such as the Pew Research Center and Brookings Institution; universities, including the University of Virginia, University of North Carolina at Chapel Hill, and the University of Kansas; and journalism-focused publications, like the Columbia Journalism Review. And of course, it also looked at archival articles from major media, like The New York Times and The Washington Post.
Click through to see which journalism milestones were made the year you were born.
You may also like: The only 7 countries that are on track to meet the Paris Agreement—and how they're doing it