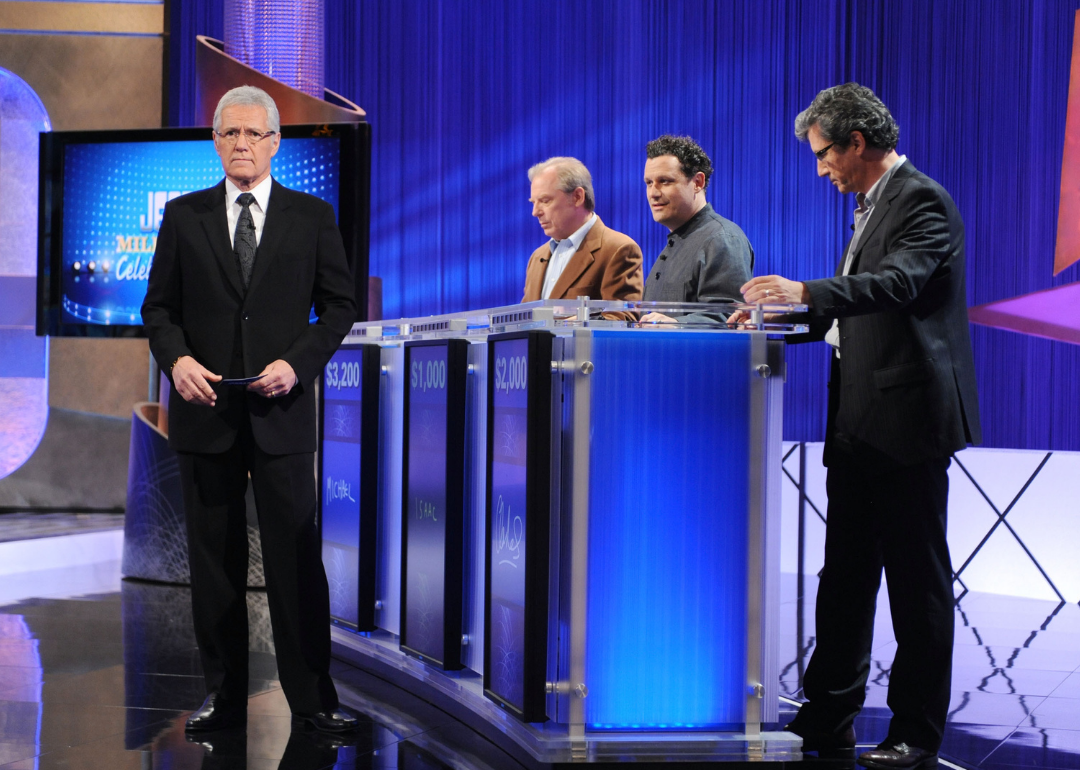 Can you solve these real 'Jeopardy' clues about cars?
Amanda Edwards // Getty Images
Can you solve these real 'Jeopardy' clues about cars?
The automotive industry's history is fueled by costly competition, with one manufacturer always trying to outride another. Vehicular capitalism has created some of the most fuel-efficient and environmentally friendly cars available since the first automobile was made in 1886 by Carl Benz. Almost a century and half later, hundreds of car makes and models have come and gone, with some companies dying out and others lasting long enough to show how their wares age through several body types.
From cartoon characters like Wile E. Coyote to Latin animal names like Cabriolet, some vehicle make and models from these "Jeopardy!" car clues stir up automotive nostalgia. Of course, other makes and models by American and European automotive producers, from Ford and General Motors to BMW and Volkswagen, also have unique names and features that set them apart in the list of clever clues.
Stacker scoured the J! Archive, an online database of more than 407,000 "Jeopardy!" clues, to find 25 clues about cars to test even the most enthusiastic car lover. The database is current as of November 2020. Along with each clue slide, its value, category, and the date of the episode in which it was given are included. The following slide will reveal the answer, along with a few interesting facts about the answer.
Questions range in difficulty from $100 car queries to $2,000 stumpers sure to put even the biggest car enthusiast's knowledge to the test. You may know which country is the world's largest car producer or what BMW stands for, but do you know which car company was once the world's largest producer of horse-drawn vehicles?
So, whether you'd gauge your car knowledge as an amber gambler who puts the pedal to the metal or you're just out for a Sunday drive, keep reading to see if you can solve these real "Jeopardy!" clues about cars. Remember to put your answer in the form of a question.
You may also like: Can you answer these real 'Jeopardy!' questions about U.S. military history?