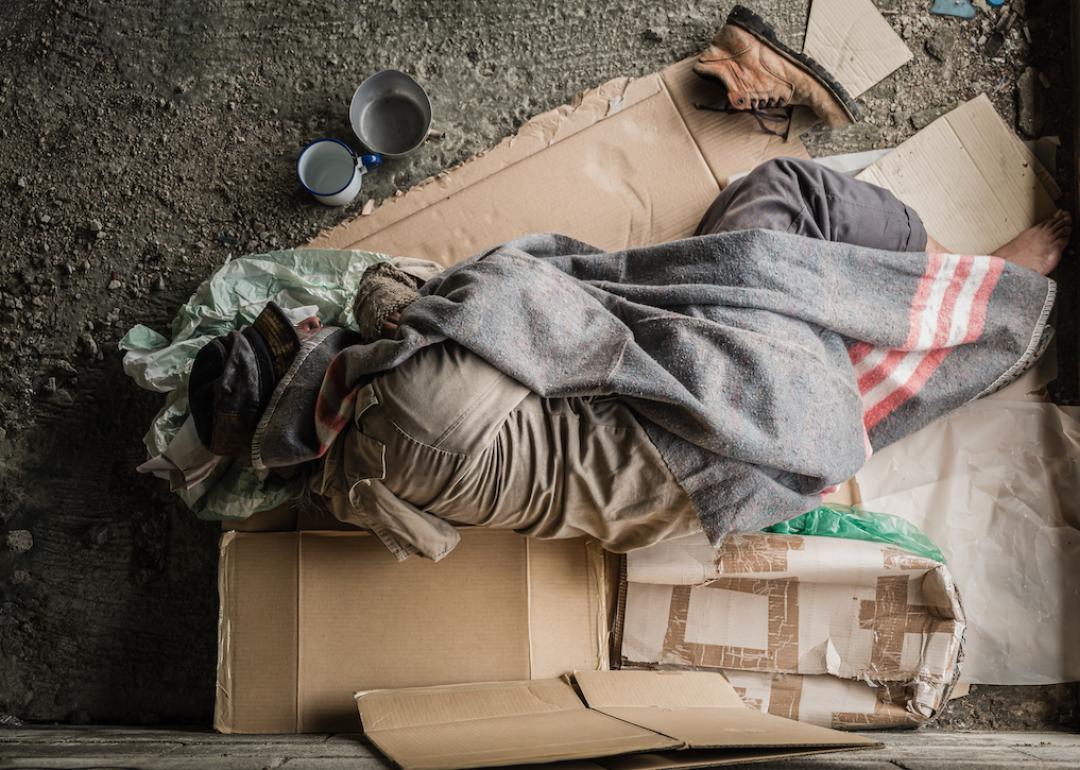 50 facts about homelessness in America
APIWAN BORRIKONRATCHATA // Shutterstock
50 facts about homelessness in America
Since the first year that data on American homelessness was gathered, the numbers have fallen. Fewer people are homeless now than in 2007, according to the National Alliance to End Homelessness. The United States has seen a drop of 12%, although there has been an uptick in recent years. Now, advocates worry that the coronavirus pandemic will erase the progress. Protecting against the spread of the coronavirus is particularly tricky, if not impossible, for people without homes or anywhere to isolate or socially distance.
Despite the overall decrease in numbers, there remain many people without homes. More than half a million were recorded during the national count in January 2019. Of those, 70% were individuals, but the remainder included families with children, per the NAEH. More than a third had no shelter at all and were sleeping on streets, in parks, and in other similar locations. California and New York have the highest percentages of homeless people.
Some communities have formed a network to find solutions to the problem. Started by an organization called Community Solutions in 2015, the effort concentrated at first on trying to end homelessness for veterans and the chronically homeless. So far, by its standards, 13 communities have accomplished the goal. The federal government, using different criteria, has credited more than 80 communities and three states with success. The government ordered a halt to evictions during the coronavirus pandemic, but the ban expires at the end of the year. Advocates are urging the Centers for Disease Control and Prevention to extend the protections until next year.
Stacker examined data from the Department of Housing and Urban Development, the Bureau of Labor Statistics, the National Alliance to End Homelessness, and other such groups, university studies, news reports, and other documents to compile this list of 50 facts about homelessness in the United States.
You may also like: 50 endangered species that only live in the Amazon rainforest