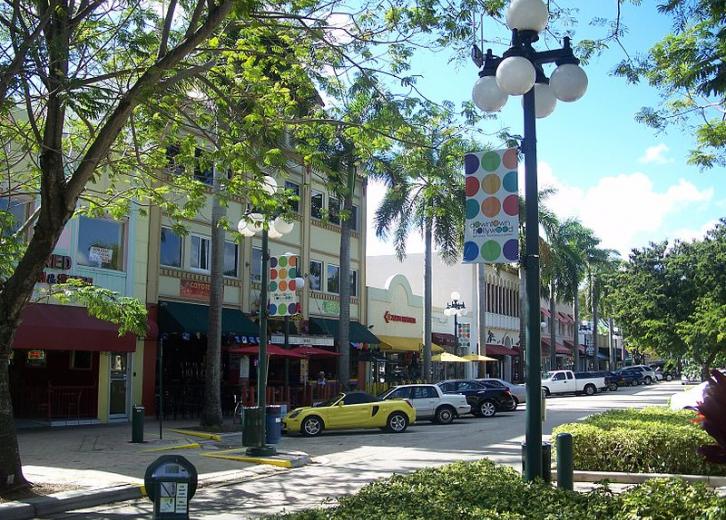 Top 50 Cities to have a worktirement
The idea of a state-supported retirement is credited to Otto von Bismarck—by the end of the 1800s, the German government provided a pension to any citizen over 70. Of course, at that time, there were not a whole lot of people living to 70—today, according to CDC statistics, the average American 65-year-old male will live 18 years longer and the average 65-year-old female will live over 20! Because of leaps in medicine, nutrition, and exercise, retirements are lasting longer than ever. 
The personal finance company SmartAsset has provided data to help us rank the 50 Best Cities for a "Worktirement." By considering factors like tax rate, the size and unemployment rate of the senior population, the cost of housing, and the doctor's offices per resident, each city is given a Stacker Worktirement score. While many people might have guessed Boca Raton is the best place to retire — some of the other entries might surprise you. Who knew the bingo scene was so popping in Montana? 
#50. Longview, TX
Index: 74.08
Tax Rate: 16.54%
Seniors as Percent of Population: 13.90%
Senior Median Household Income: $40,439
Housing Costs: $9,588
Senior Unemployment Rate: 4.50%
Doctor's Offices per 1,000 Residents: 2.3
Retirement Communities per 1,000 Residents: 0.11
Recreation Centers per 1,000: 0.41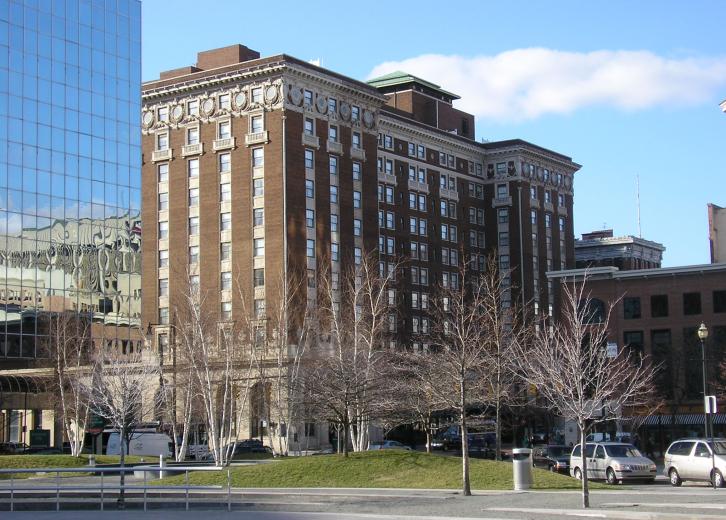 #49. Grand Rapids, MI
Index: 74.20
Tax Rate: 15.73%
Seniors as Percent of Population: 11.40%
Senior Median Household Income: $34,236
Housing Costs: $9,912
Senior Unemployment Rate: 3.60%
Doctor's Offices per 1,000 Residents: 2.4
Retirement Communities per 1,000 Residents: 0.172
Recreation Centers per 1,000: 0.67
#48. Reno, NV
Index: 74.37
Tax Rate: 16.22%
Seniors as Percent of Population: 13.10%
Senior Median Household Income: $42,612
Housing Costs: $11,568
Senior Unemployment Rate: 5.60%
Doctor's Offices per 1,000 Residents: 2.1
Retirement Communities per 1,000 Residents: 0.188
Recreation Centers per 1,000: 0.66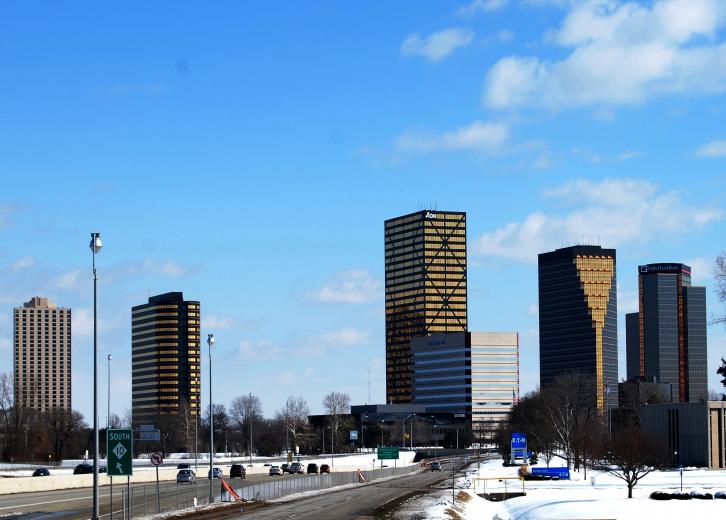 #47. Southfield, MI
Index: 74.49
Tax Rate: 15.45%
Seniors as Percent of Population: 18.20%
Senior Median Household Income: $35,123
Housing Costs: $13,008
Senior Unemployment Rate: 4.90%
Doctor's Offices per 1,000 Residents: 5
Retirement Communities per 1,000 Residents: 0.165
Recreation Centers per 1,000: 0.36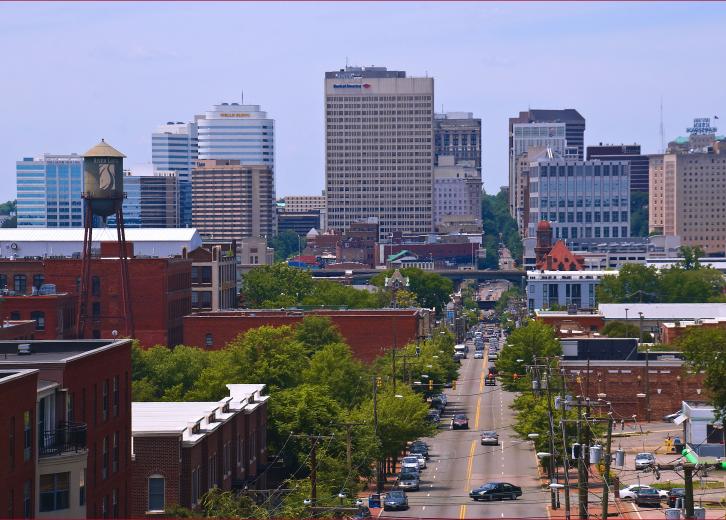 #46. Richmond, VA
Index: 74.61
Tax Rate: 14.48%
Seniors as Percent of Population: 11.40%
Senior Median Household Income: $35,196
Housing Costs: $11,784
Senior Unemployment Rate: 1.50%
Doctor's Offices per 1,000 Residents: 2.3
Retirement Communities per 1,000 Residents: 0.173
Recreation Centers per 1,000: 0.8
#45. Springfield, IL
Index: 74.89
Tax Rate: 17.49%
Seniors as Percent of Population: 15.20%
Senior Median Household Income: $42,800
Housing Costs: $9,408
Senior Unemployment Rate: 1.20%
Doctor's Offices per 1,000 Residents: 1.3
Retirement Communities per 1,000 Residents: 0.111
Recreation Centers per 1,000: 0.69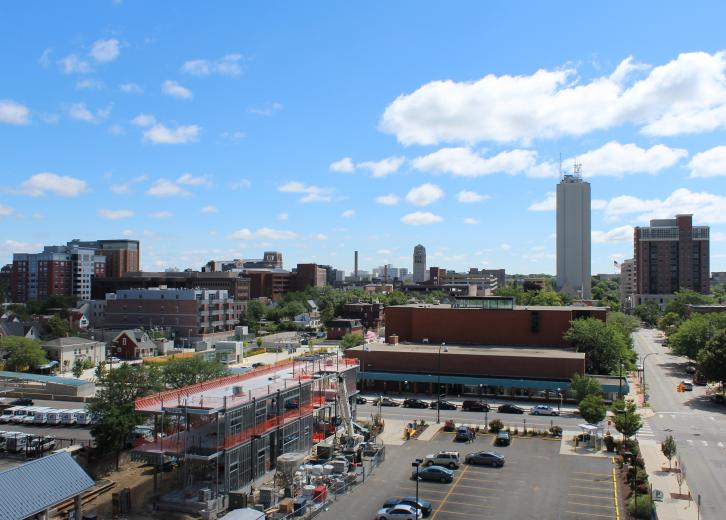 #44. Ann Arbor, MI
Index: 74.93
Tax Rate: 15.45%
Seniors as Percent of Population: 10.80%
Senior Median Household Income: $59,736
Housing Costs: $14,076
Senior Unemployment Rate: 2.40%
Doctor's Offices per 1,000 Residents: 1.8
Retirement Communities per 1,000 Residents: 0.06
Recreation Centers per 1,000: 0.8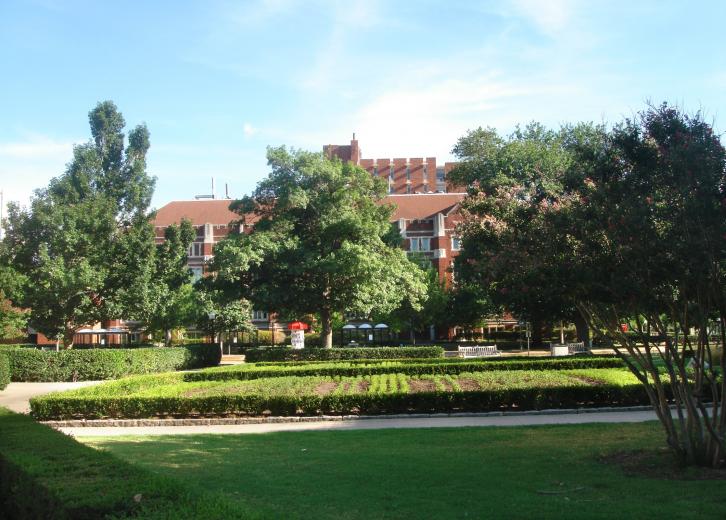 #43. Norman, OK
Index: 75.05
Tax Rate: 17.15%
Seniors as Percent of Population: 11.40%
Senior Median Household Income: $47,426
Housing Costs: $10,824
Senior Unemployment Rate: 2.30%
Doctor's Offices per 1,000 Residents: 1.9
Retirement Communities per 1,000 Residents: 0.094
Recreation Centers per 1,000: 0.41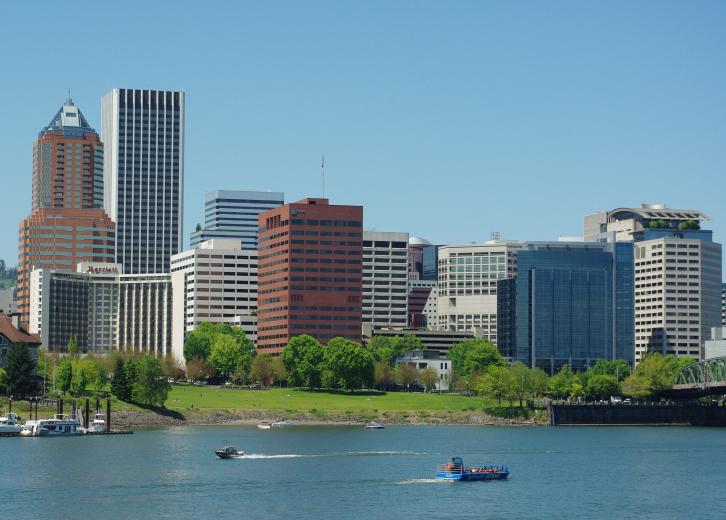 #42. Portland, OR
Index: 75.37
Tax Rate: 13.38%
Seniors as Percent of Population: 11.30%
Senior Median Household Income: $44,084
Housing Costs: $14,832
Senior Unemployment Rate: 5.30%
Doctor's Offices per 1,000 Residents: 2.4
Retirement Communities per 1,000 Residents: 0.444
Recreation Centers per 1,000: 0.87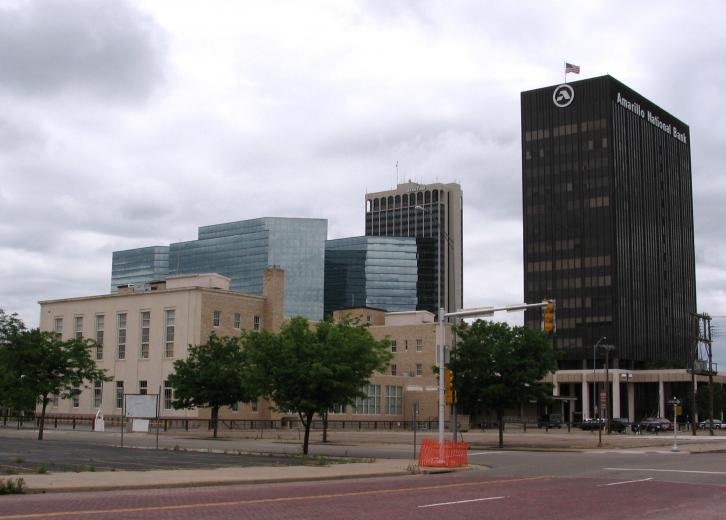 #41. Amarillo, TX
Index: 75.41
Tax Rate: 16.38%
Seniors as Percent of Population: 12.40%
Senior Median Household Income: $40,327
Housing Costs: $10,092
Senior Unemployment Rate: 2.00%
Doctor's Offices per 1,000 Residents: 1.8
Retirement Communities per 1,000 Residents: 0.051
Recreation Centers per 1,000: 0.39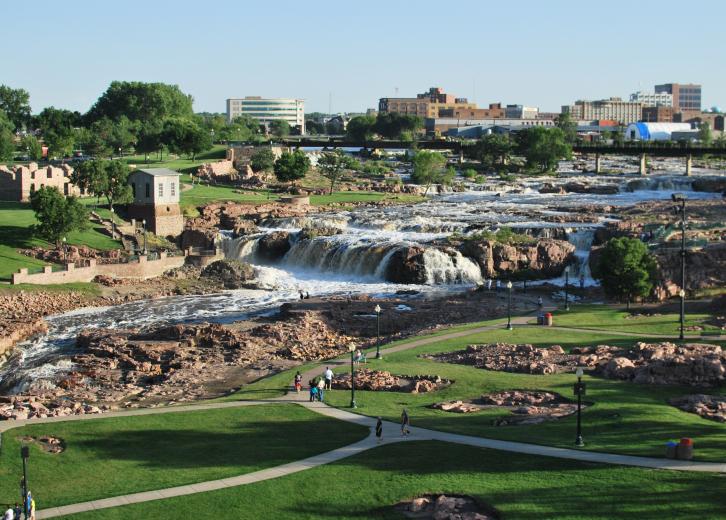 #40. Sioux Falls, SD
Index: 75.86
Tax Rate: 14.52%
Seniors as Percent of Population: 11.60%
Senior Median Household Income: $37,694
Housing Costs: $10,296
Senior Unemployment Rate: 3.20%
Doctor's Offices per 1,000 Residents: 1.2
Retirement Communities per 1,000 Residents: 0.097
Recreation Centers per 1,000: 0.88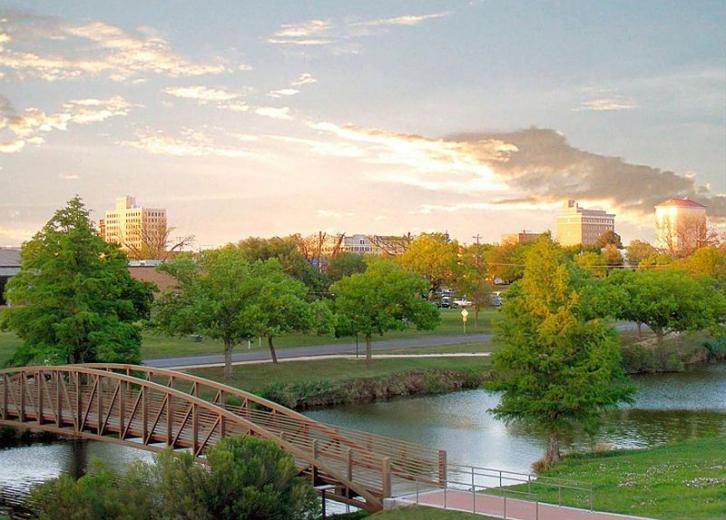 #39. San Angelo, TX
Index: 76.14
Tax Rate: 16.50%
Seniors as Percent of Population: 13.90%
Senior Median Household Income: $39,565
Housing Costs: $10,452
Senior Unemployment Rate: 0.90%
Doctor's Offices per 1,000 Residents: 0.9
Retirement Communities per 1,000 Residents: 0.102
Recreation Centers per 1,000: 0.4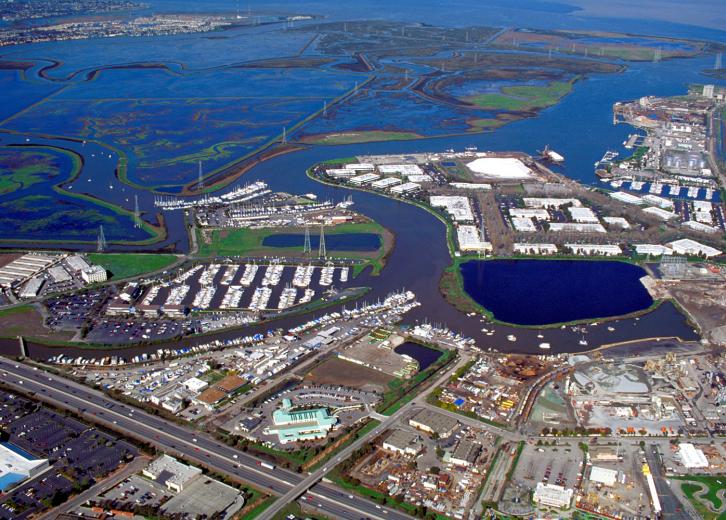 #38. Redwood City, CA
Index: 76.34
Tax Rate: 18.05%
Seniors as Percent of Population: 11.60%
Senior Median Household Income: $66,489
Housing Costs: $25,824
Senior Unemployment Rate: 0.80%
Doctor's Offices per 1,000 Residents: 1.8
Retirement Communities per 1,000 Residents: 0.295
Recreation Centers per 1,000: 0.76
#37. Duluth, MN
Index: 76.66
Tax Rate: 20.56%
Seniors as Percent of Population: 14.60%
Senior Median Household Income: $36,881
Housing Costs: $10,032
Senior Unemployment Rate: 0.70%
Doctor's Offices per 1,000 Residents: 1.1
Retirement Communities per 1,000 Residents: 0.337
Recreation Centers per 1,000: 0.86
#36. Fort Myers, FL
Index: 77.07
Tax Rate: 14.65%
Seniors as Percent of Population: 18.00%
Senior Median Household Income: $31,964
Housing Costs: $10,500
Senior Unemployment Rate: 9.00%
Doctor's Offices per 1,000 Residents: 6.7
Retirement Communities per 1,000 Residents: 0.277
Recreation Centers per 1,000: 1.53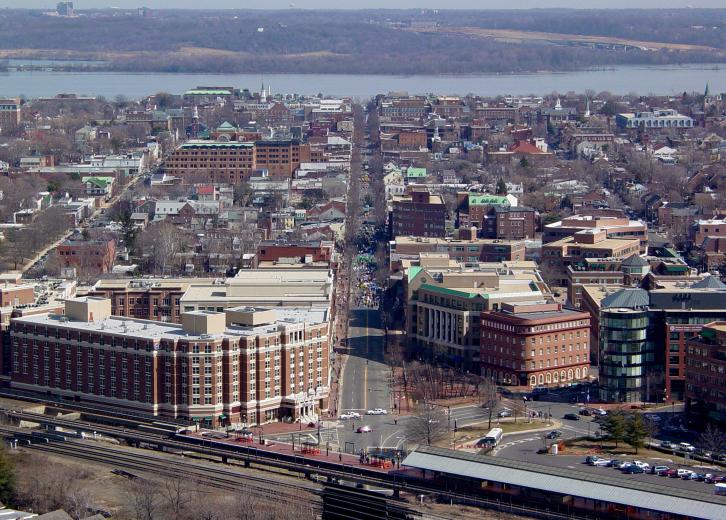 #35. Alexandria, VA
Index: 77.67
Tax Rate: 15.11%
Seniors as Percent of Population: 9.80%
Senior Median Household Income: $75,995
Housing Costs: $21,324
Senior Unemployment Rate: 2.40%
Doctor's Offices per 1,000 Residents: 2.4
Retirement Communities per 1,000 Residents: 0.08
Recreation Centers per 1,000: 0.72
#34. Redding, CA
Index: 78.15
Tax Rate: 16.70%
Seniors as Percent of Population: 18.30%
Senior Median Household Income: $40,117
Housing Costs: $11,856
Senior Unemployment Rate: 4.90%
Doctor's Offices per 1,000 Residents: 2.6
Retirement Communities per 1,000 Residents: 0.351
Recreation Centers per 1,000: 0.38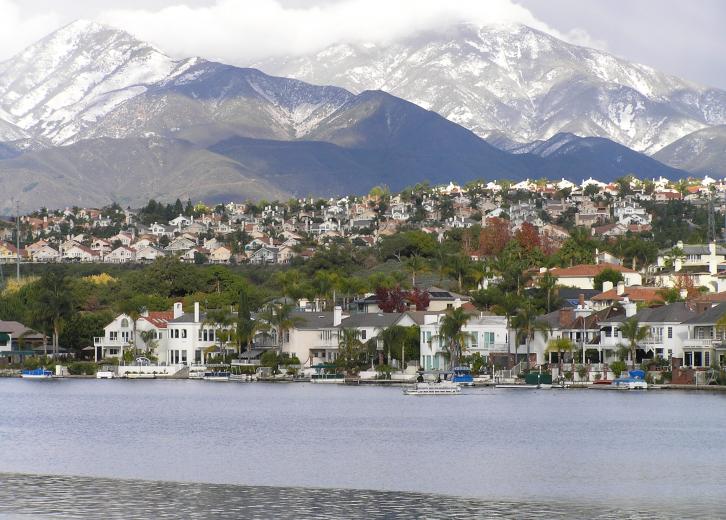 #33. Mission Viejo, CA
Index: 78.19
Tax Rate: 17.15%
Seniors as Percent of Population: 17.00%
Senior Median Household Income: $64,829
Housing Costs: $24,972
Senior Unemployment Rate: 2.70%
Doctor's Offices per 1,000 Residents: 2.5
Retirement Communities per 1,000 Residents: 0.448
Recreation Centers per 1,000: 0.34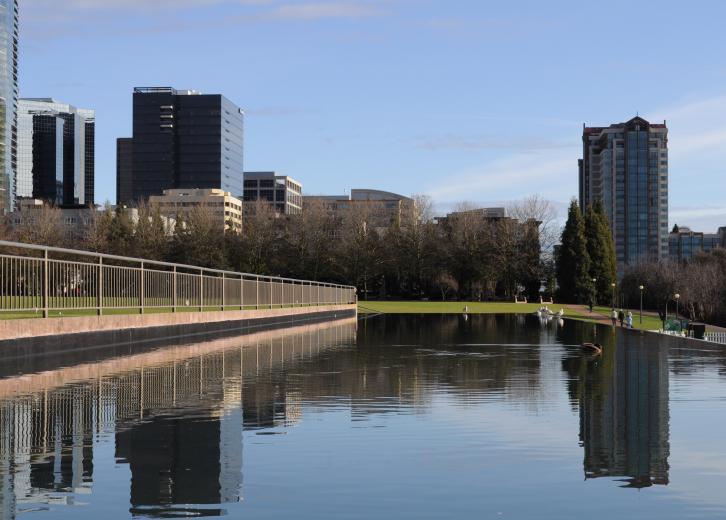 #32. Bellevue, WA
Index: 78.23
Tax Rate: 17.83%
Seniors as Percent of Population: 14.00%
Senior Median Household Income: $68,871
Housing Costs: $20,952
Senior Unemployment Rate: 5.00%
Doctor's Offices per 1,000 Residents: 3.3
Retirement Communities per 1,000 Residents: 0.438
Recreation Centers per 1,000: 0.65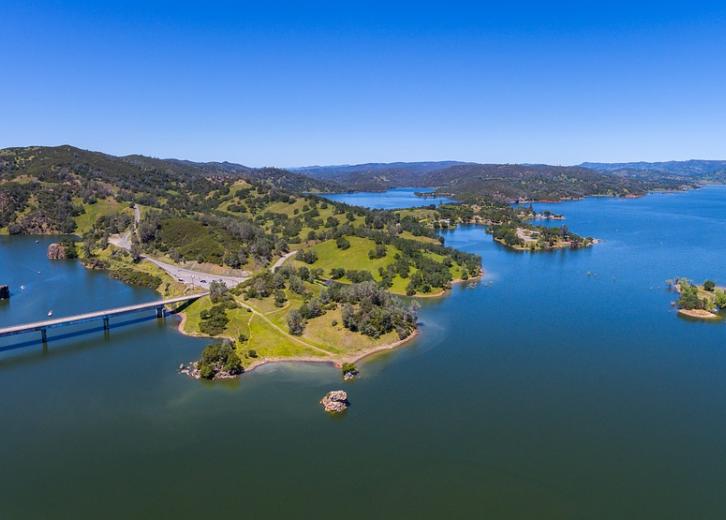 #31. Napa, CA
Index: 78.40
Tax Rate: 17.15%
Seniors as Percent of Population: 14.00%
Senior Median Household Income: $58,728
Housing Costs: $19,044
Senior Unemployment Rate: 2.70%
Doctor's Offices per 1,000 Residents: 1.5
Retirement Communities per 1,000 Residents: 0.215
Recreation Centers per 1,000: 0.51
#30. Hollywood, FL
Index: 78.84
Tax Rate: 14.65%
Seniors as Percent of Population: 15.80%
Senior Median Household Income: $37,336
Housing Costs: $13,500
Senior Unemployment Rate: 3.60%
Doctor's Offices per 1,000 Residents: 5.3
Retirement Communities per 1,000 Residents: 0.204
Recreation Centers per 1,000: 1.12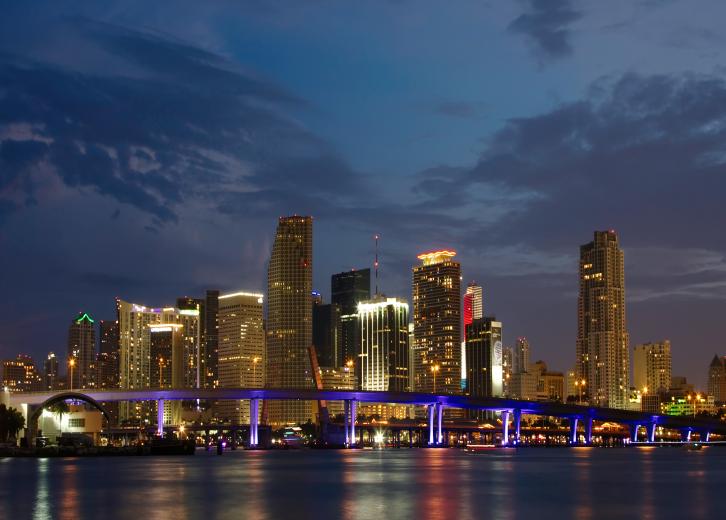 #29. Miami, FL
Index: 78.88
Tax Rate: 15.56%
Seniors as Percent of Population: 16.00%
Senior Median Household Income: $16,099
Housing Costs: $12,576
Senior Unemployment Rate: 3.60%
Doctor's Offices per 1,000 Residents: 8.2
Retirement Communities per 1,000 Residents: 0.455
Recreation Centers per 1,000: 1.72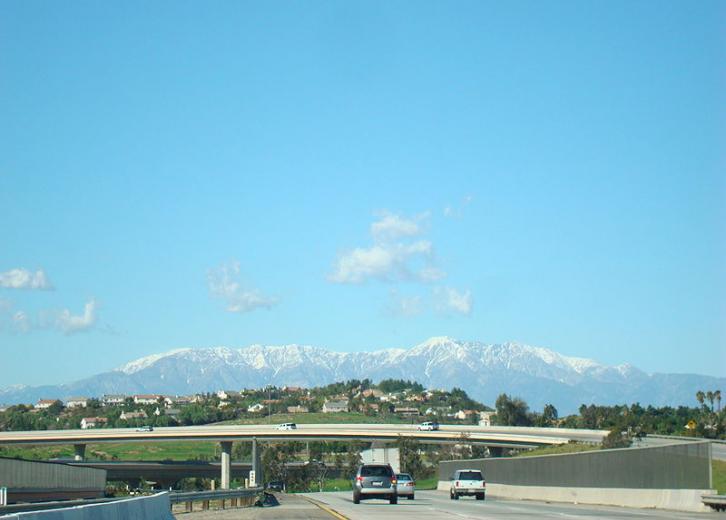 #28. Upland, CA
Index: 79.28
Tax Rate: 17.15%
Seniors as Percent of Population: 14.10%
Senior Median Household Income: $50,578
Housing Costs: $16,944
Senior Unemployment Rate: 1.90%
Doctor's Offices per 1,000 Residents: 2.8
Retirement Communities per 1,000 Residents: 0.119
Recreation Centers per 1,000: 0.37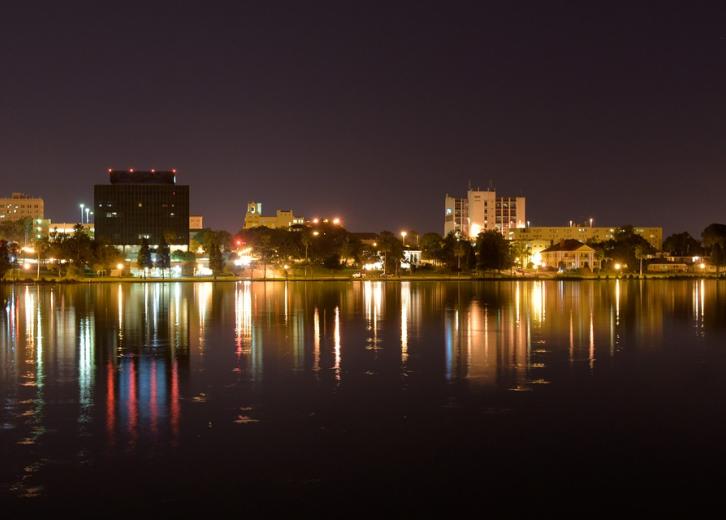 #27. Lakeland, FL
Index: 79.52
Tax Rate: 15.56%
Seniors as Percent of Population: 20.60%
Senior Median Household Income: $32,178
Housing Costs: $9,708
Senior Unemployment Rate: 2.50%
Doctor's Offices per 1,000 Residents: 2.3
Retirement Communities per 1,000 Residents: 0.118
Recreation Centers per 1,000: 0.56
#26. Vancouver, WA
Index: 79.89
Tax Rate: 16.83%
Seniors as Percent of Population: 13.70%
Senior Median Household Income: $38,970
Housing Costs: $12,960
Senior Unemployment Rate: 2.20%
Doctor's Offices per 1,000 Residents: 1.9
Retirement Communities per 1,000 Residents: 0.738
Recreation Centers per 1,000: 0.55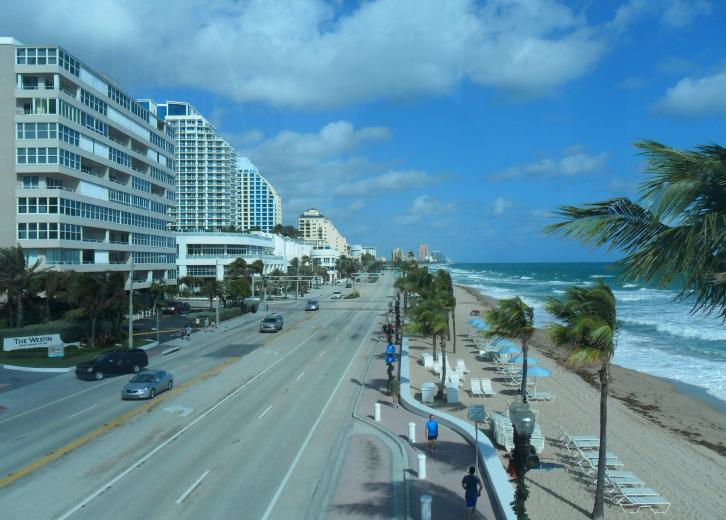 #25. Fort Lauderdale, FL
Index: 80.05
Tax Rate: 14.65%
Seniors as Percent of Population: 16.30%
Senior Median Household Income: $43,527
Housing Costs: $14,952
Senior Unemployment Rate: 5.50%
Doctor's Offices per 1,000 Residents: 10.9
Retirement Communities per 1,000 Residents: 0.363
Recreation Centers per 1,000: 2.65
#24. Honolulu, HI
Index: 80.77
Tax Rate: 15.97%
Seniors as Percent of Population: 18.40%
Senior Median Household Income: $55,882
Housing Costs: $16,908
Senior Unemployment Rate: 4.00%
Doctor's Offices per 1,000 Residents: 2.4
Retirement Communities per 1,000 Residents: 0.078
Recreation Centers per 1,000: 0.48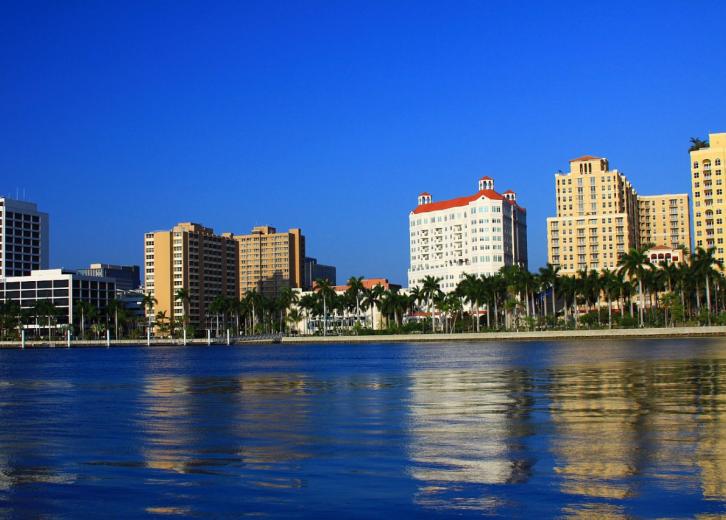 #22 (tie). West Palm Beach, FL
Index: 81.86
Tax Rate: 14.65%
Seniors as Percent of Population: 17.80%
Senior Median Household Income: $48,678
Housing Costs: $13,308
Senior Unemployment Rate: 6.30%
Doctor's Offices per 1,000 Residents: 5.3
Retirement Communities per 1,000 Residents: 0.299
Recreation Centers per 1,000: 1.39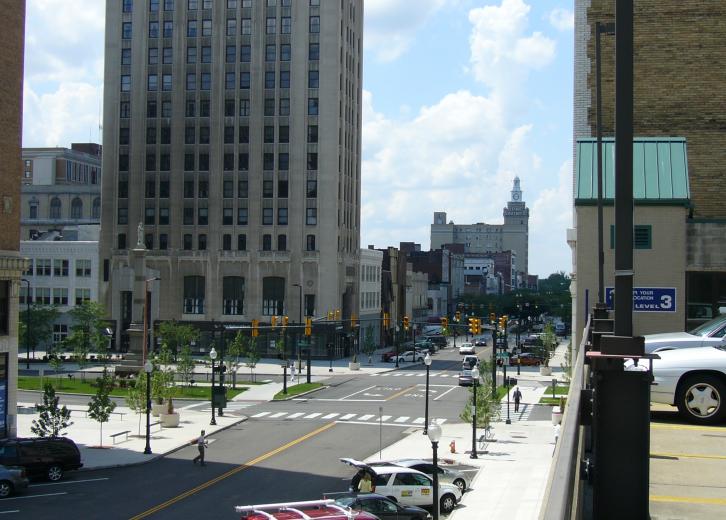 #22 (tie). Youngstown, OH
Index: 81.86
Tax Rate: 16.04%
Seniors as Percent of Population: 16.10%
Senior Median Household Income: $24,310
Housing Costs: $6,564
Senior Unemployment Rate: 0.90%
Doctor's Offices per 1,000 Residents: 4.8
Retirement Communities per 1,000 Residents: 0.275
Recreation Centers per 1,000: 0.73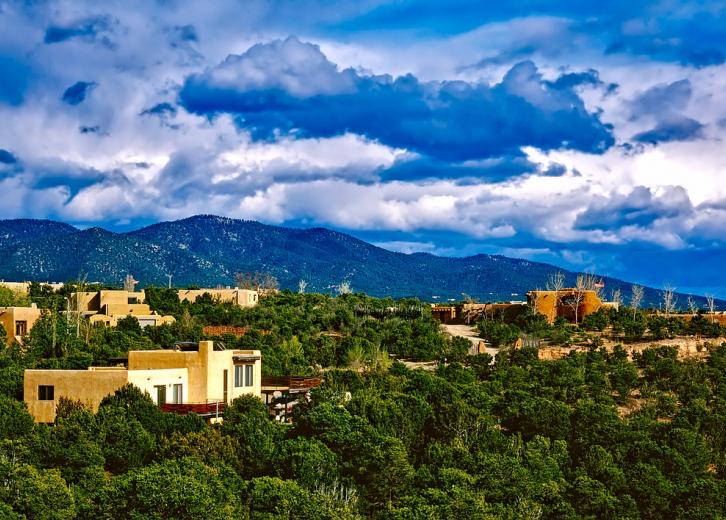 #20 (tie). Santa Fe, NM
Index: 82.55
Tax Rate: 19.50%
Seniors as Percent of Population: 18.30%
Senior Median Household Income: $56,909
Housing Costs: $11,844
Senior Unemployment Rate: 3.30%
Doctor's Offices per 1,000 Residents: 2.9
Retirement Communities per 1,000 Residents: 0.096
Recreation Centers per 1,000: 1.64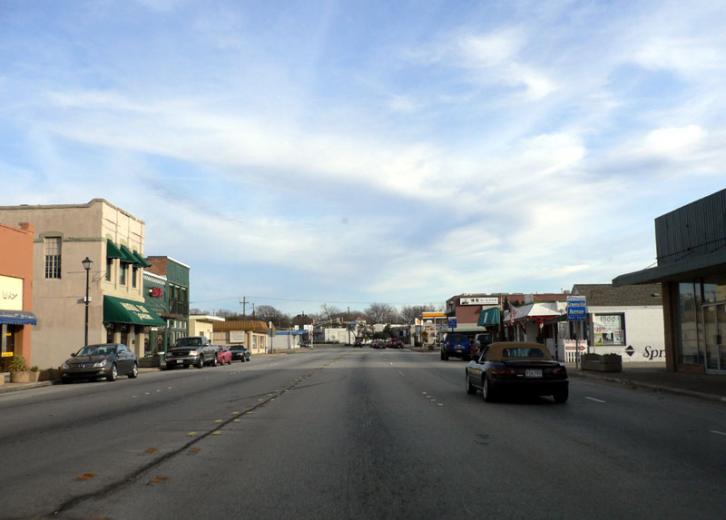 #20 (tie). Richardson, TX
Index: 82.55
Tax Rate: 16.70%
Seniors as Percent of Population: 13.50%
Senior Median Household Income: $61,667
Housing Costs: $15,732
Senior Unemployment Rate: 1.50%
Doctor's Offices per 1,000 Residents: 2.3
Retirement Communities per 1,000 Residents: 0.085
Recreation Centers per 1,000: 0.44
#19. Clearwater, FL
Index: 83.07
Tax Rate: 15.56%
Seniors as Percent of Population: 21.30%
Senior Median Household Income: $34,481
Housing Costs: $11,964
Senior Unemployment Rate: 3.20%
Doctor's Offices per 1,000 Residents: 3.9
Retirement Communities per 1,000 Residents: 0.29
Recreation Centers per 1,000: 0.67
#18. Erie, PA
Index: 83.19
Tax Rate: 15.45%
Seniors as Percent of Population: 13.40%
Senior Median Household Income: $28,206
Housing Costs: $8,160
Senior Unemployment Rate: 0.90%
Doctor's Offices per 1,000 Residents: 2.9
Retirement Communities per 1,000 Residents: 0.129
Recreation Centers per 1,000: 0.78
#17. Springfield, MO
Index: 84.00
Tax Rate: 16.68%
Seniors as Percent of Population: 14.90%
Senior Median Household Income: $33,828
Housing Costs: $8,172
Senior Unemployment Rate: 1.00%
Doctor's Offices per 1,000 Residents: 1.7
Retirement Communities per 1,000 Residents: 0.116
Recreation Centers per 1,000: 0.62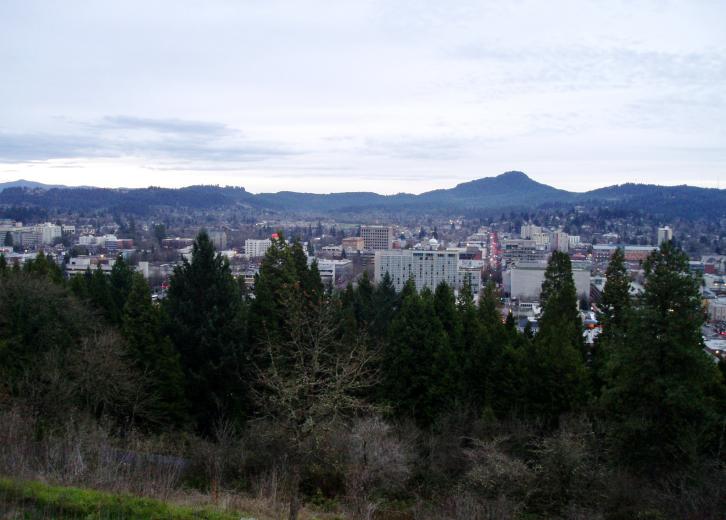 #16. Eugene, OR
Index: 84.28
Tax Rate: 13.38%
Seniors as Percent of Population: 14.00%
Senior Median Household Income: $48,775
Housing Costs: $12,312
Senior Unemployment Rate: 3.20%
Doctor's Offices per 1,000 Residents: 2.2
Retirement Communities per 1,000 Residents: 0.345
Recreation Centers per 1,000: 0.54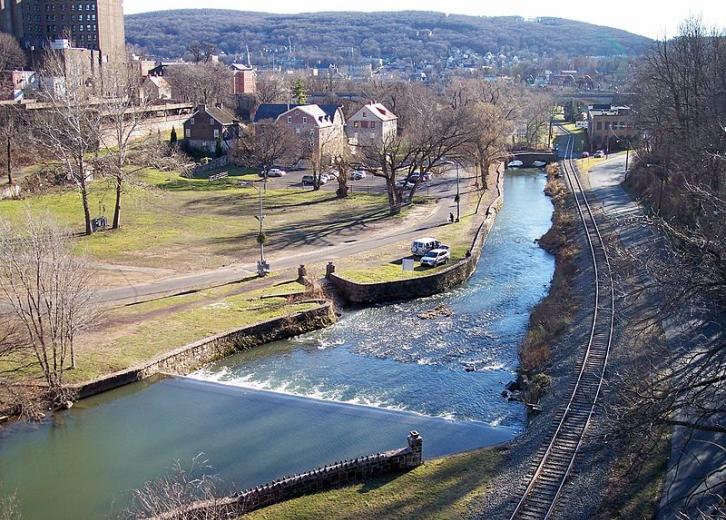 #15. Bethlehem, PA
Index: 85.05
Tax Rate: 15.42%
Seniors as Percent of Population: 15.60%
Senior Median Household Income: $40,296
Housing Costs: $12,492
Senior Unemployment Rate: 3.50%
Doctor's Offices per 1,000 Residents: 3
Retirement Communities per 1,000 Residents: 0.173
Recreation Centers per 1,000: 0.44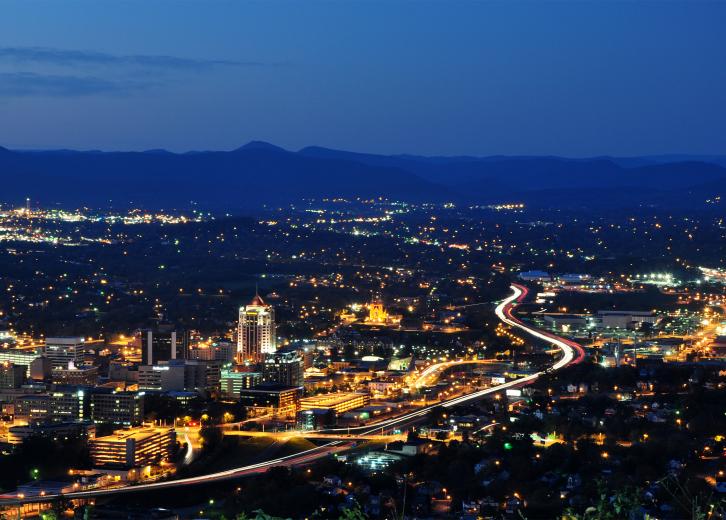 #14. Roanoke, VA
Index: 85.25
Tax Rate: 14.48%
Seniors as Percent of Population: 14.70%
Senior Median Household Income: $37,607
Housing Costs: $9,492
Senior Unemployment Rate: 3.00%
Doctor's Offices per 1,000 Residents: 2
Retirement Communities per 1,000 Residents: 0.213
Recreation Centers per 1,000: 0.65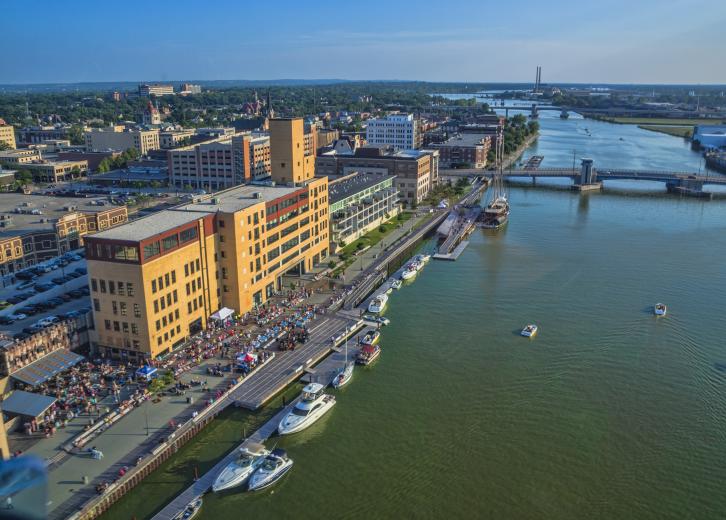 #13. Green Bay, WI
Index: 85.33
Tax Rate: 16.52%
Seniors as Percent of Population: 12.10%
Senior Median Household Income: $32,455
Housing Costs: $8,772
Senior Unemployment Rate: 2.20%
Doctor's Offices per 1,000 Residents: 1.8
Retirement Communities per 1,000 Residents: 0.21
Recreation Centers per 1,000: 0.81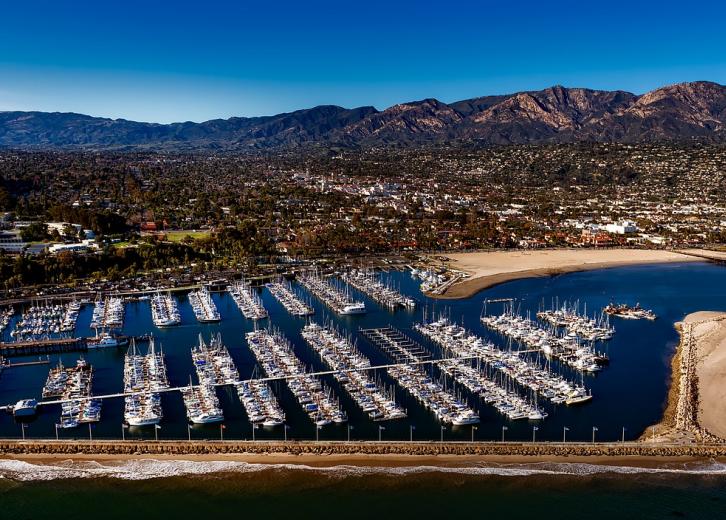 #12. Santa Barbara, CA
Index: 85.81
Tax Rate: 17.15%
Seniors as Percent of Population: 15.70%
Senior Median Household Income: $52,550
Housing Costs: $19,308
Senior Unemployment Rate: 3.90%
Doctor's Offices per 1,000 Residents: 4.1
Retirement Communities per 1,000 Residents: 0.254
Recreation Centers per 1,000: 1.76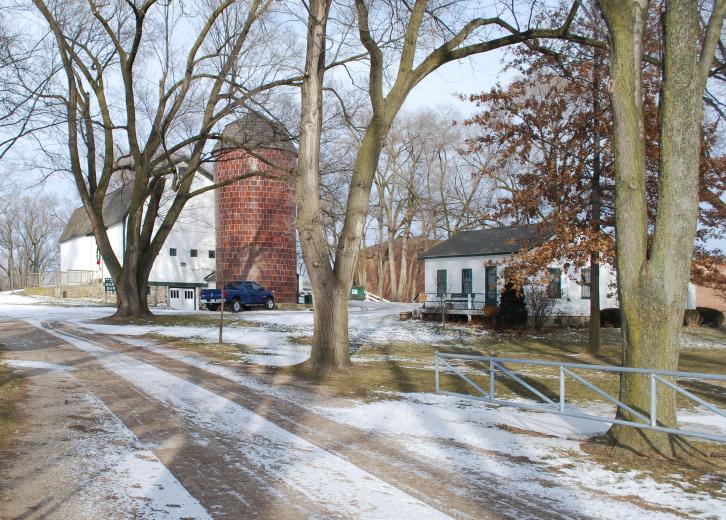 #10 (tie). Livonia, MI
Index: 86.22
Tax Rate: 15.45%
Seniors as Percent of Population: 18.10%
Senior Median Household Income: $42,912
Housing Costs: $11,940
Senior Unemployment Rate: 3.10%
Doctor's Offices per 1,000 Residents: 2.5
Retirement Communities per 1,000 Residents: 0.126
Recreation Centers per 1,000: 0.39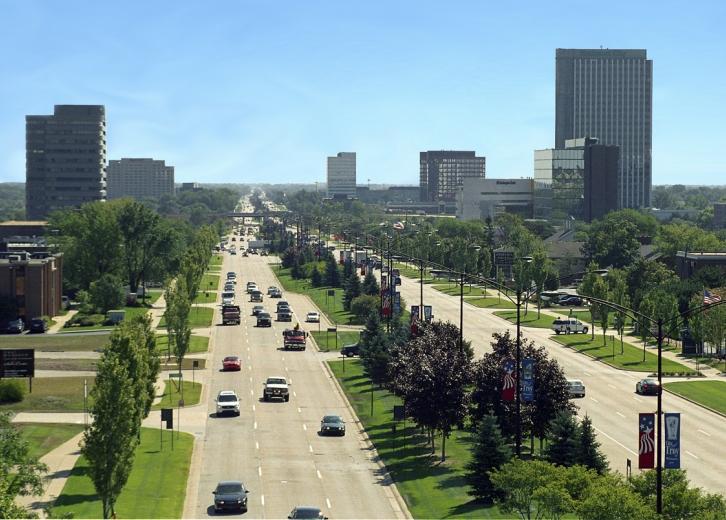 #10 (tie). Troy, MI
Index: 86.22
Tax Rate: 15.45%
Seniors as Percent of Population: 15.10%
Senior Median Household Income: $50,257
Housing Costs: $14,196
Senior Unemployment Rate: 0.70%
Doctor's Offices per 1,000 Residents: 3.3
Retirement Communities per 1,000 Residents: 0.048
Recreation Centers per 1,000: 0.45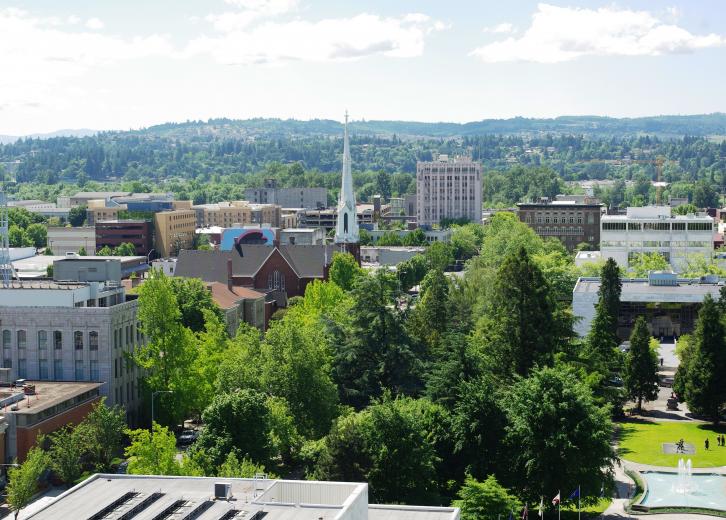 #9. Salem, OR
Index: 86.42
Tax Rate: 13.38%
Seniors as Percent of Population: 12.60%
Senior Median Household Income: $45,980
Housing Costs: $10,692
Senior Unemployment Rate: 3.20%
Doctor's Offices per 1,000 Residents: 1.8
Retirement Communities per 1,000 Residents: 0.469
Recreation Centers per 1,000: 0.52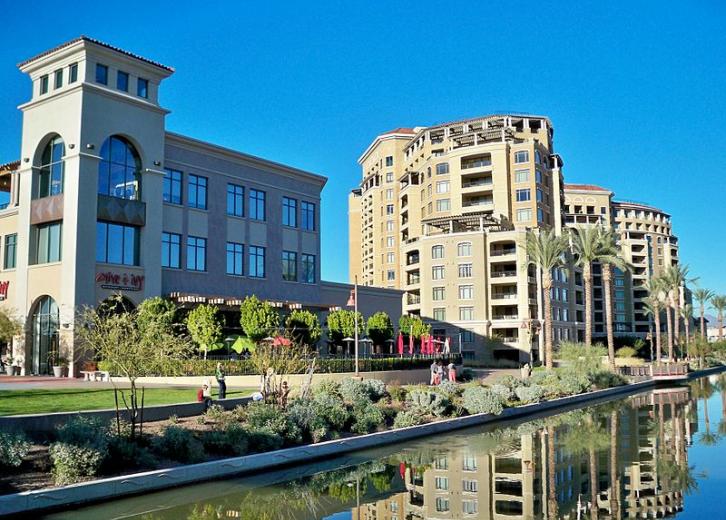 #8. Scottsdale, AZ
Index: 86.70
Tax Rate: 17.59%
Seniors as Percent of Population: 21.90%
Senior Median Household Income: $54,594
Housing Costs: $14,844
Senior Unemployment Rate: 5.30%
Doctor's Offices per 1,000 Residents: 4.4
Retirement Communities per 1,000 Residents: 0.286
Recreation Centers per 1,000: 1.02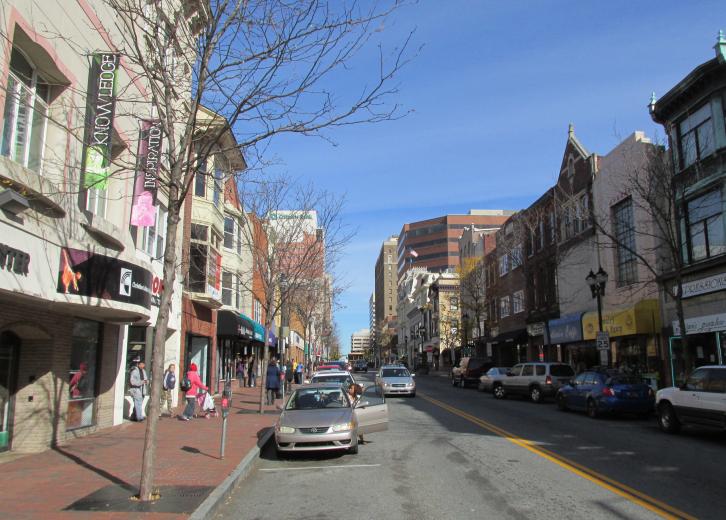 #7. Wilmington, DE
Index: 87.51
Tax Rate: 9.45%
Seniors as Percent of Population: 12.40%
Senior Median Household Income: $27,730
Housing Costs: $11,412
Senior Unemployment Rate: 0.70%
Doctor's Offices per 1,000 Residents: 5.1
Retirement Communities per 1,000 Residents: 0.224
Recreation Centers per 1,000: 2.15
#6. Portland, ME
Index: 88.75
Tax Rate: 14.20%
Seniors as Percent of Population: 12.80%
Senior Median Household Income: $38,662
Housing Costs: $13,152
Senior Unemployment Rate: 0.80%
Doctor's Offices per 1,000 Residents: 2.6
Retirement Communities per 1,000 Residents: 0.165
Recreation Centers per 1,000: 1.01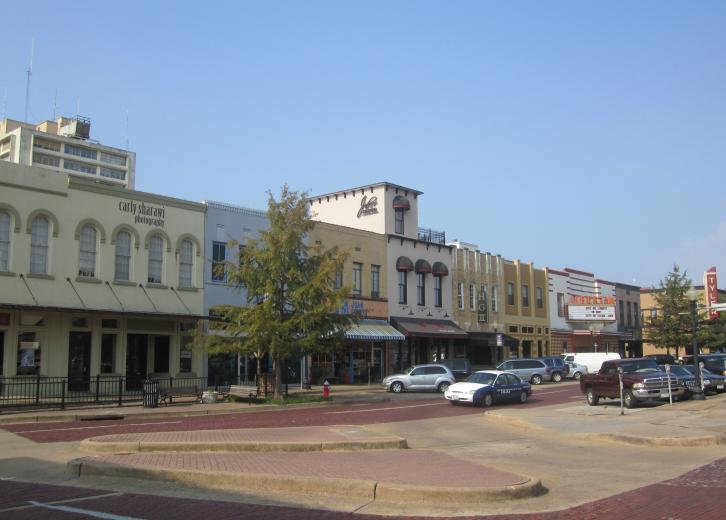 #5. Tyler, TX
Index: 89.16
Tax Rate: 16.15%
Seniors as Percent of Population: 14.60%
Senior Median Household Income: $38,196
Housing Costs: $10,344
Senior Unemployment Rate: 2.50%
Doctor's Offices per 1,000 Residents: 2.6
Retirement Communities per 1,000 Residents: 0.149
Recreation Centers per 1,000: 0.62
#4. Edmond, OK
Index: 90.21
Tax Rate: 16.28%
Seniors as Percent of Population: 12.80%
Senior Median Household Income: $52,293
Housing Costs: $13,992
Senior Unemployment Rate: 1.60%
Doctor's Offices per 1,000 Residents: 4.1
Retirement Communities per 1,000 Residents: 0.127
Recreation Centers per 1,000: 0.73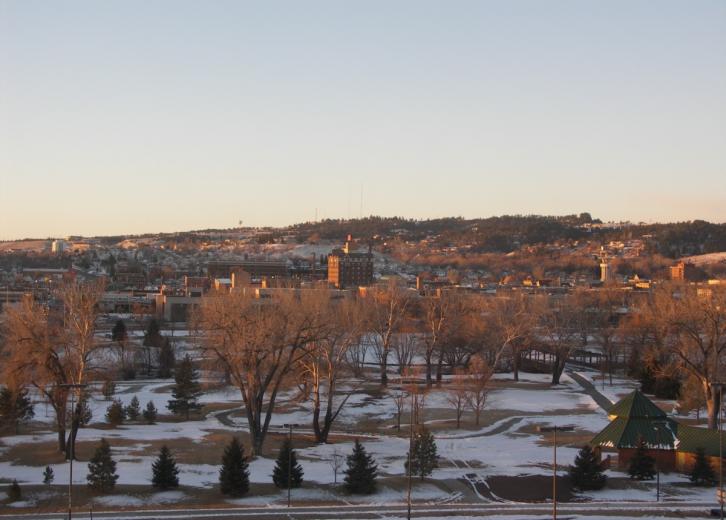 #3. Rapid City, SD
Index: 90.53
Tax Rate: 14.20%
Seniors as Percent of Population: 15.60%
Senior Median Household Income: $41,004
Housing Costs: $10,476
Senior Unemployment Rate: 3.40%
Doctor's Offices per 1,000 Residents: 2.3
Retirement Communities per 1,000 Residents: 0.112
Recreation Centers per 1,000: 1.38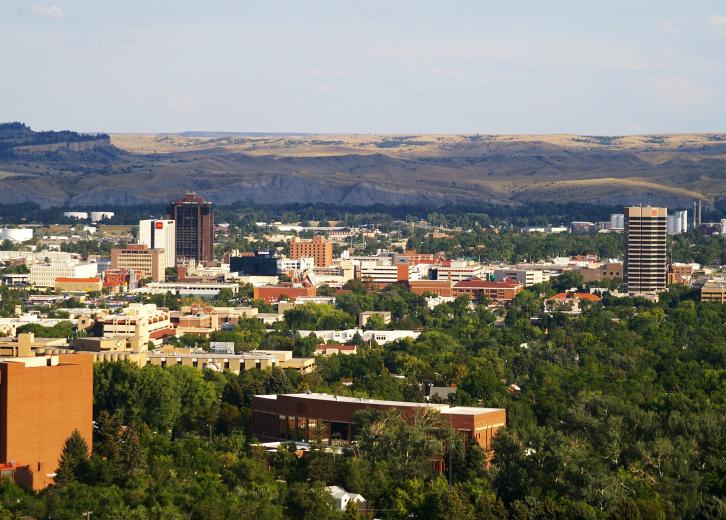 #2. Billings, MT
Index: 95.61
Tax Rate: 13.37%
Seniors as Percent of Population: 15.20%
Senior Median Household Income: $39,467
Housing Costs: $11,328
Senior Unemployment Rate: 0.50%
Doctor's Offices per 1,000 Residents: 1.6
Retirement Communities per 1,000 Residents: 0.166
Recreation Centers per 1,000: 1.4
#1. Boca Raton, FL
Index: 100.00
Tax Rate: 14.65%
Seniors as Percent of Population: 22.60%
Senior Median Household Income: $68,130
Housing Costs: $18,228
Senior Unemployment Rate: 1.90%
Doctor's Offices per 1,000 Residents: 8.9
Retirement Communities per 1,000 Residents: 0.111
Recreation Centers per 1,000: 2.05