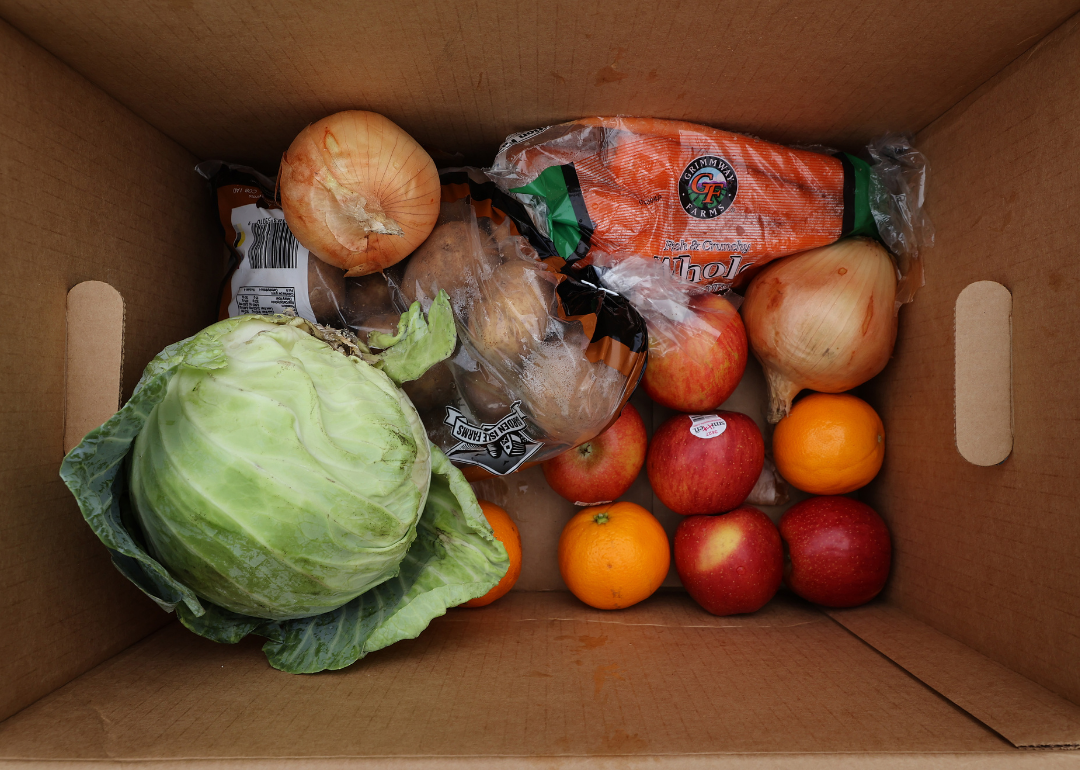 50 facts about food insecurity in America
Chip Somodevilla // Getty Images
50 facts about food insecurity in America
COVID-19 has impacted nearly every American, but some have fared worse than others. Many people now face the immediate question of how to put food on the table this week.
Nearly one in four households across the United States faced food insecurity, or lack of consistent funds for food, in 2020—more than double the rate in 2019. By late November, approximately 26 million Americans said they did not have enough food; upper estimates predict some 54 million people nationwide, including 18 million kids, could be food insecure by the end of the year. As more people have turned to food pantries and other charitable organizations to help feed their families, wait times can be hours long and resources can be stretched to their limits, forcing many people to go home empty-handed. The dire situation has even caused some people to steal food from supermarkets to make ends meet.
To understand how food access is affecting Americans, Stacker compiled a list of 50 food insecurity facts. Our information comes from the country's largest anti-hunger organization, Feeding America, as well as No Kid Hungry, universities, scientific journals, Census Bureau data, and other sources. Throughout the piece, the phrase "food insecurity" is used distinctly from the term "hunger," which for these purposes refers to the physical discomfort or state of being brought about from a lack of food as per USDA terminology.
If you're having trouble finding enough to eat, get in touch with a food pantry or soup kitchen in your community. These organizations can offer direct help with groceries, hot meals, and other essentials. Government programs such as SNAP and WIC can also help with financial support for purchasing food on your own.
And if you're in the position to help others, consider making a financial donation to a local or national food bank. While many people often donate food or supplies, monetary contributions can make a bigger difference by going toward bulk purchases at substantial discounts.
Keep reading to better understand the current state of food insecurity in the United States.
You may also like: What the world's most polluted beaches look like today