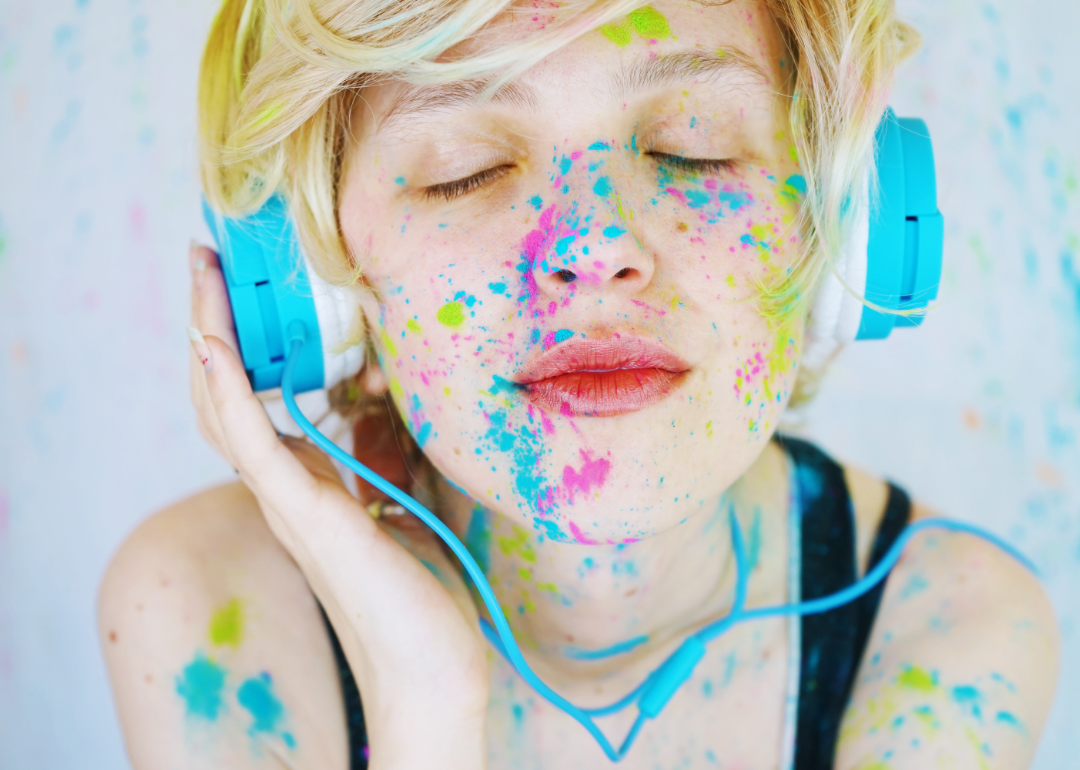 100 best albums of 2020
In December, everyone was comparing their year-end Spotify lists, but what was truly the best album of 2020? That is a debate that could go on for hours, if not days, on end, but we'll try and condense the arguments here with data from critics. Whether you're a fan of punk rock, electropop, or indie-folk, there was an abundance of good tunes being churned out in 2020. The list includes newcomers, established rockers branching out into solo acts, and revered artists making long-awaited returns.
Stacker compiled data on the top 100 albums from 2020, according to Best Ever Albums, which ranks albums according to their appearance and performance on editorial and data-based charts, e.g., Rolling Stone, Pitchfork, Billboard, and so on. The Best Ever Albums score is derived from a formula that weighs how many charts an album has appeared on, and how high it was on each of those charts, and awards points accordingly. All data is current as of Dec. 8, so recent releases by top stars like Kid Cudi and Taylor Swift are not included. For a more in-depth methodology, visit this page.
Are rap pun names and Odd Future connections right up your alley? Have you heard the latest guitar-driven breakthrough album from record label Sub Pop? What about the posthumous release from a beloved Pittsburgh rapper who still mesmerizes with his witty wordplay? Albums that fit those categories and more are all included.
So get your fingers ready to add to your queues, algorithms, and playlists, as this list of best albums can keep you grooving to new tunes for weeks to come. Be sure to check out all of Stacker's year-end lists, and read on to see who captured the #1 spot in what was a stellar, if not tumultuous, year in music.
You may also like: Most-nominated artists who have never won a Grammy