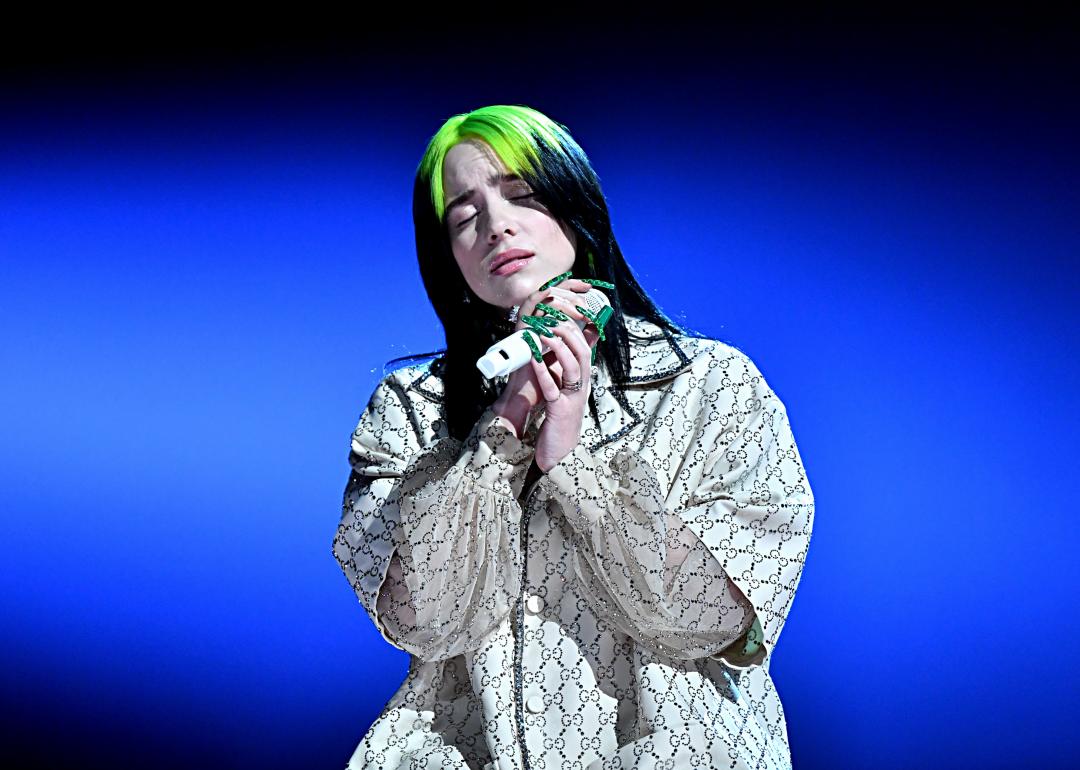 Emma McIntyre // Getty Images
Top 100 songs of 2020
Music has been a consistent comfort and creative outlet through the tumultuous year that has been 2020. Although sold-out concerts, packed nightclubs, and cozy indie venues have largely been closed for months, putting on a great song is an ideal temporary escape from the world. Since it's been such an isolated year, everyone likely has a different catalog of songs that resonated most with them over the past 12 months, whether they needed something to cry to, express their anger with, or take comfort in until things become more normal.
This year also has continually shown what a large role the video app TikTok is set to play in influencing and determining popular music in the years to come. Many top 2020 songs such as Rod Wave's "Rags2Riches," Benee's "Supalonely," and Pop Smoke's "Mood Swings" got major boosts after trending on the app.
2020 boasted plenty of breakout new artists, but fans could also take comfort in new releases from cultural music icons. Cardi B and Megan Thee Stallion gave fans a fun, sensual new hip-hop song "WAP;" Dua Lipa channeled disco music with "Don't Start Now;" and pop stars Ariana Grande and Lady Gaga collaborated on "Rain on Me."
Still, combing through the endless lists of new 2020 music to find great songs you've been missing is an overwhelming, seemingly impossible task—so we've got you covered. Stacker took a look at Billboard's year-end, hot 100 chart, which reflects the most streamed and purchased songs of the year, to determine the top 100 songs of 2020. Data was compiled from Billboard and Nielsen, as of Dec. 3.
So sit back, put some earphones in, and lose yourself in some of the year's most memorable tunes. From NLE Choppa and Roddy Ricch's "Walk Em Down" to The Weeknd's "Blinding Lights," here are the 100 best songs of 2020.
You may also like: 30 musicians with legendarily long careers