Taxes may be your enemy, but they're the government's friend. There are many different types of taxes that fund each state's needs, and recently they've been making headlines.The recently passed Tax Cuts and Jobs Act is set to reduce federal investments in collective priorities such as healthcare, education, and infrastructure for states.
To help understand the tax landscape in every state, Stacker used survey data from Pew Charitable Trusts, which analyzed tax revenue for U.S. state for the 2016 financial year. For each state, we found the biggest source of tax revenue for from the following categories: personal income, corporate, general sales, selective sales, severance, licenses, and property.
From the primary tax categories that were analyzed, property taxes are the smallest source of revenue for more than half of states, and Texas and Washington collect at-least 60% from general sales taxes. Check out the list to see exactly where your state is getting its money from.
Tired of enigmatic taxes? Check out quirky tax facts to turn that frown upside down.
James Willamor // Wikimedia Commons
Biggest source of taxes for Alabama: Personal income tax
Tax source breakdown:
- Personal income tax: 35.21%
- Corporate tax: 3.8%
- General sales tax: 26.17%
- Selective sales tax: 25.3%
- Severance tax: 0.47%
- Licenses tax: 5.12%
- Property tax: 3.49%
- Other taxes: 0.44%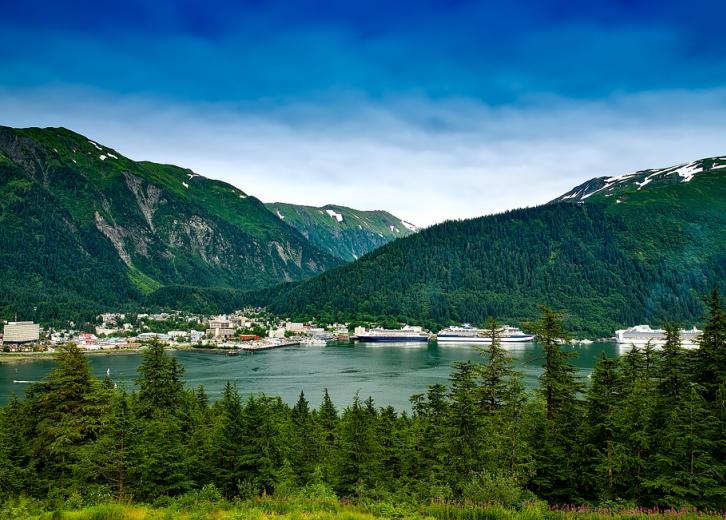 Biggest source of taxes for Alaska: Severance tax
Tax source breakdown:
- Personal income tax: 0%
- Corporate tax: 20.37%
- General sales tax: 0%
- Selective sales tax: 25.03%
- Severance tax: 32.32%
- Licenses tax: 11.57%
- Property tax: 10.72%
- Other taxes: 0%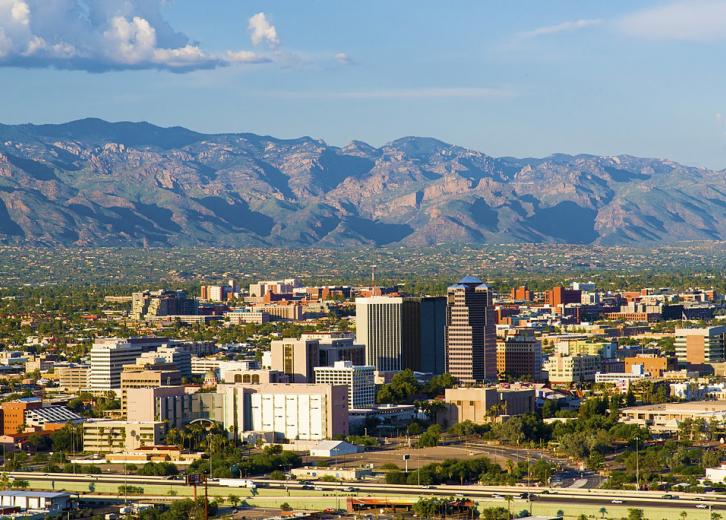 Biggest source of taxes for Arizona: General sales tax
Tax source breakdown:
- Personal income tax: 27.04%
- Corporate tax: 3.89%
- General sales tax: 45.38%
- Selective sales tax: 13.76%
- Severance tax: 0.1%
- Licenses tax: 3.29%
- Property tax: 6.43%
- Other taxes: 0.12%
Bruce W. Stracener // Wikimedia Commons
Biggest source of taxes for Arkansas: General sales tax
Tax source breakdown:
- Personal income tax: 29.42%
- Corporate tax: 4.76%
- General sales tax: 35.06%
- Selective sales tax: 13.5%
- Severance tax: 0.51%
- Licenses tax: 4.2%
- Property tax: 11.85%
- Other taxes: 0.7%
Biggest source of taxes for California: Personal income tax
Tax source breakdown:
- Personal income tax: 52.02%
- Corporate tax: 6.38%
- General sales tax: 25.25%
- Selective sales tax: 9.13%
- Severance tax: 0.04%
- Licenses tax: 5.51%
- Property tax: 1.62%
- Other taxes: 0.05%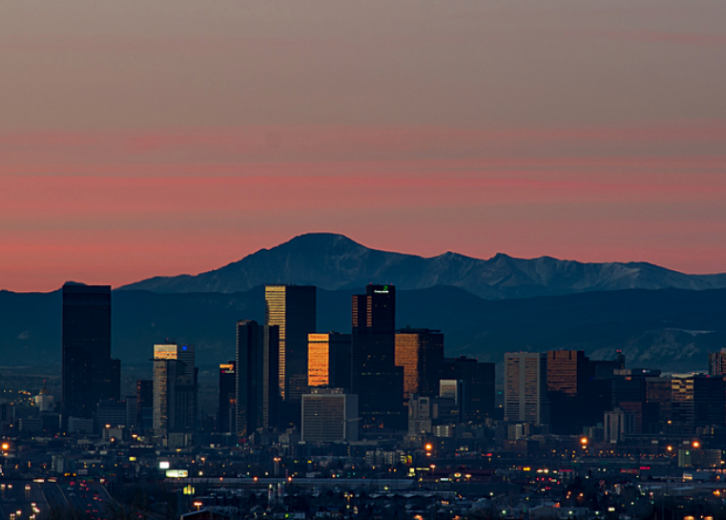 Biggest source of taxes for Colorado: Personal income tax
Tax source breakdown:
- Personal income tax: 50.69%
- Corporate tax: 4.89%
- General sales tax: 22.2%
- Selective sales tax: 16.08%
- Severance tax: 0.66%
- Licenses tax: 5.49%
- Property tax: 0%
- Other taxes: 0%
Ragesoss // Wikimedia Commons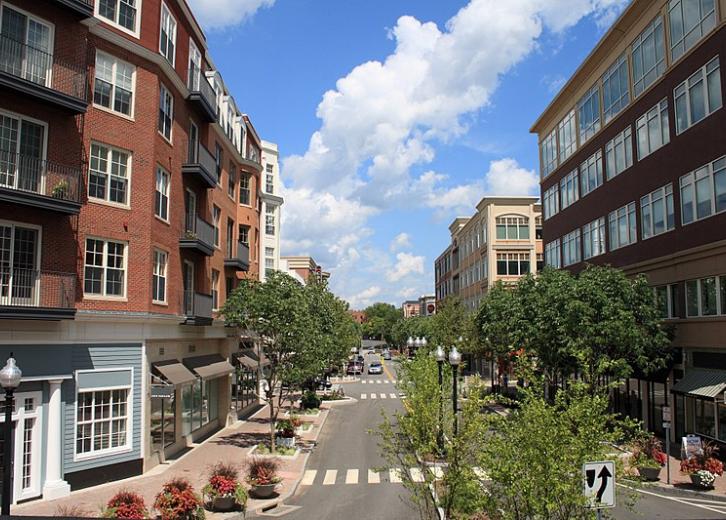 Biggest source of taxes for Connecticut: Personal income tax
Tax source breakdown:
- Personal income tax: 49.57%
- Corporate tax: 4.72%
- General sales tax: 24.62%
- Selective sales tax: 15.72%
- Severance tax: 0%
- Licenses tax: 2.99%
- Property tax: 0%
- Other taxes: 2.38%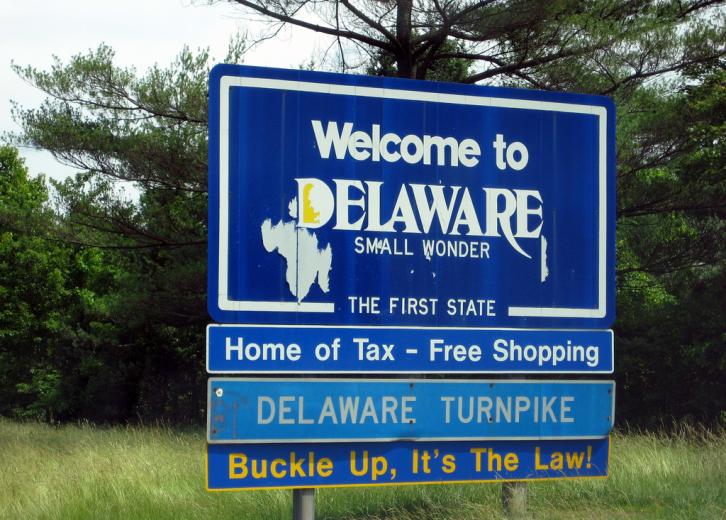 Biggest source of taxes for Delaware: Licenses tax
Tax source breakdown:
- Personal income tax: 31.58%
- Corporate tax: 9.03%
- General sales tax: 0%
- Selective sales tax: 15.31%
- Severance tax: 0%
- Licenses tax: 41.24%
- Property tax: 0%
- Other taxes: 2.84%
Averette // Wikimedia Commons
Biggest source of taxes for Florida: General sales tax
Tax source breakdown:
- Personal income tax: 0%
- Corporate tax: 6.04%
- General sales tax: 59.22%
- Selective sales tax: 21.62%
- Severance tax: 0.09%
- Licenses tax: 5.95%
- Property tax: 0%
- Other taxes: 7.07%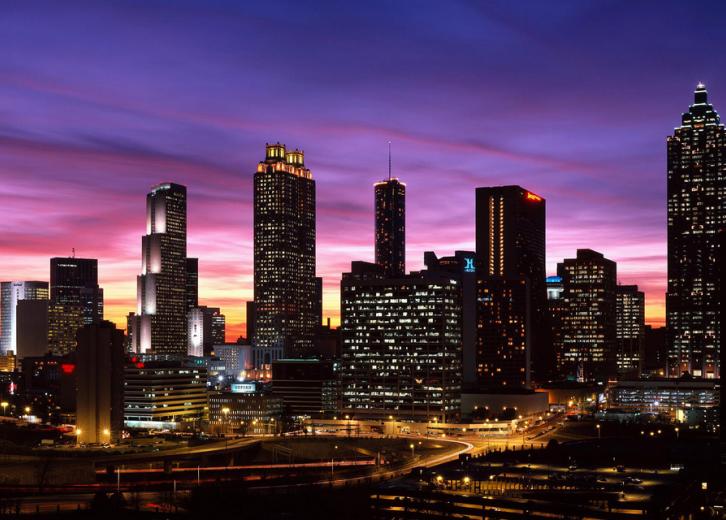 Biggest source of taxes for Georgia: Personal income tax
Tax source breakdown:
- Personal income tax: 48.66%
- Corporate tax: 4.57%
- General sales tax: 25.54%
- Selective sales tax: 13.65%
- Severance tax: 0%
- Licenses tax: 3.09%
- Property tax: 4.48%
- Other taxes: 0%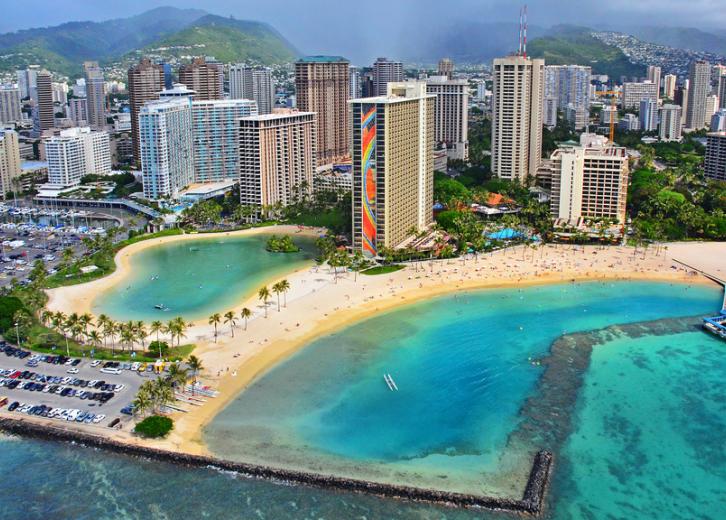 Biggest source of taxes for Hawaii: General sales tax
Tax source breakdown:
- Personal income tax: 30.58%
- Corporate tax: 1.56%
- General sales tax: 46.34%
- Selective sales tax: 16.04%
- Severance tax: 0%
- Licenses tax: 3.8%
- Property tax: 0%
- Other taxes: 1.67%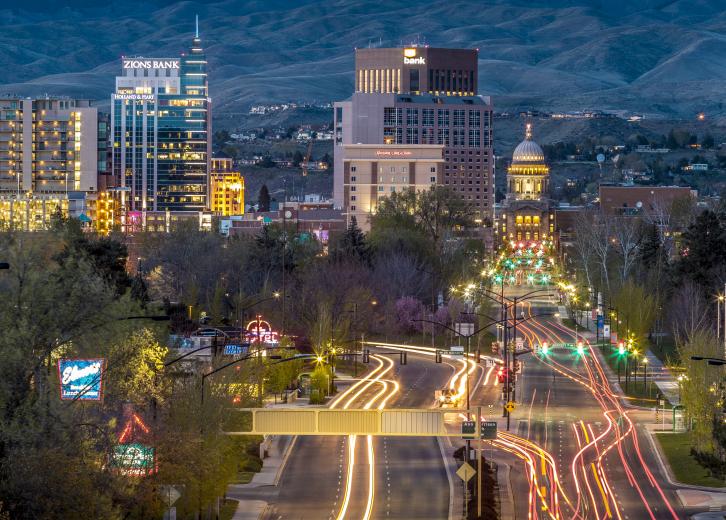 Biggest source of taxes for Idaho: General sales tax
Tax source breakdown:
- Personal income tax: 36.14%
- Corporate tax: 4.49%
- General sales tax: 37.04%
- Selective sales tax: 13.35%
- Severance tax: 0.13%
- Licenses tax: 8.86%
- Property tax: 0%
- Other taxes: 0%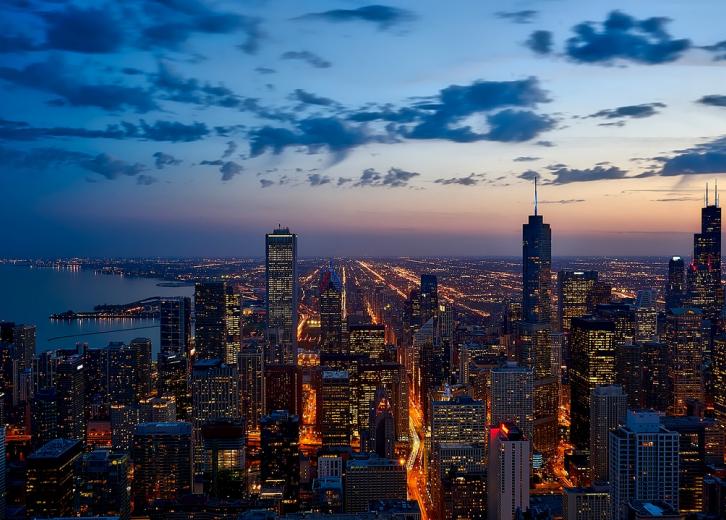 Biggest source of taxes for Illinois: Personal income tax
Tax source breakdown:
- Personal income tax: 35.49%
- Corporate tax: 8.66%
- General sales tax: 29.16%
- Selective sales tax: 18.45%
- Severance tax: 0%
- Licenses tax: 7.06%
- Property tax: 0.16%
- Other taxes: 1.03%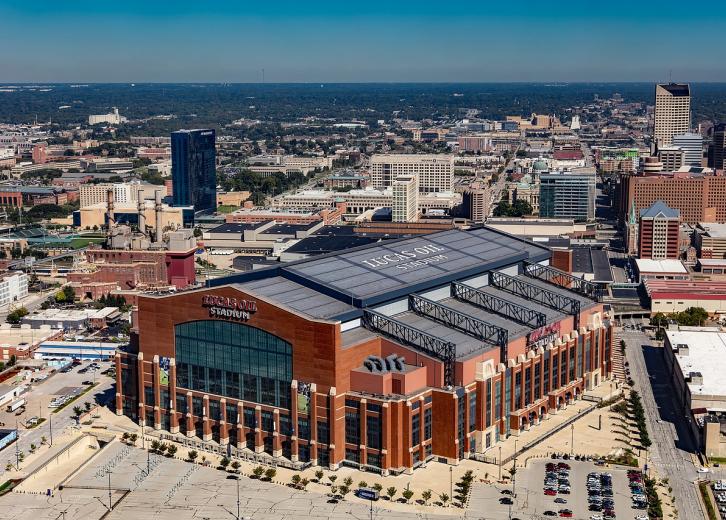 Biggest source of taxes for Indiana: General sales tax
Tax source breakdown:
- Personal income tax: 29.67%
- Corporate tax: 5.88%
- General sales tax: 41.54%
- Selective sales tax: 18.77%
- Severance tax: 0.01%
- Licenses tax: 4.06%
- Property tax: 0.06%
- Other taxes: 0%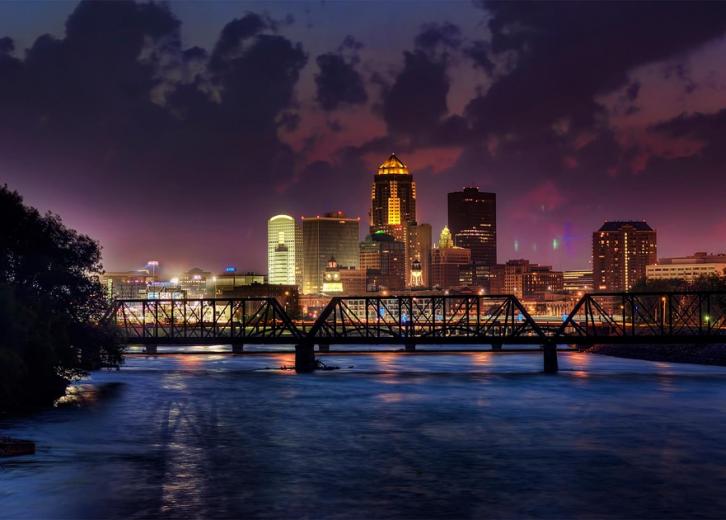 Biggest source of taxes for Iowa: Personal income tax
Tax source breakdown:
- Personal income tax: 37.17%
- Corporate tax: 3.94%
- General sales tax: 33.09%
- Selective sales tax: 14.95%
- Severance tax: 0%
- Licenses tax: 9.69%
- Property tax: 0.01%
- Other taxes: 1.15%
Sean Pavone // Shutterstock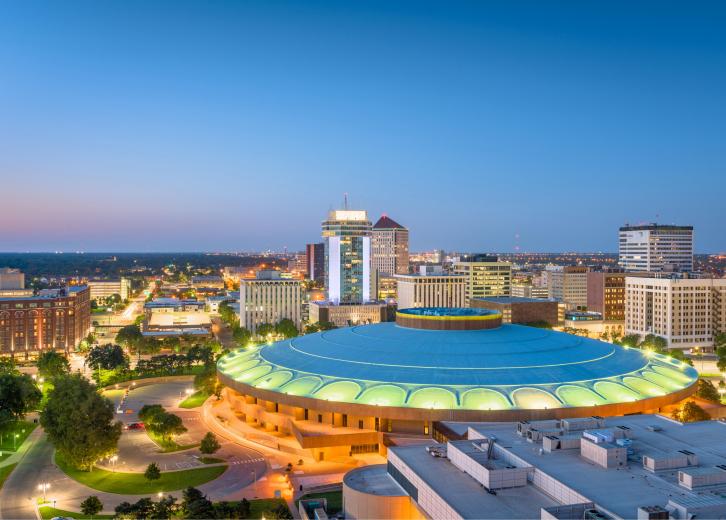 Biggest source of taxes for Kansas: General sales tax
Tax source breakdown:
- Personal income tax: 27.69%
- Corporate tax: 4.86%
- General sales tax: 40.21%
- Selective sales tax: 13.46%
- Severance tax: 0.62%
- Licenses tax: 4.92%
- Property tax: 8.24%
- Other taxes: 0%
Kaplansa // Wikimedia Commons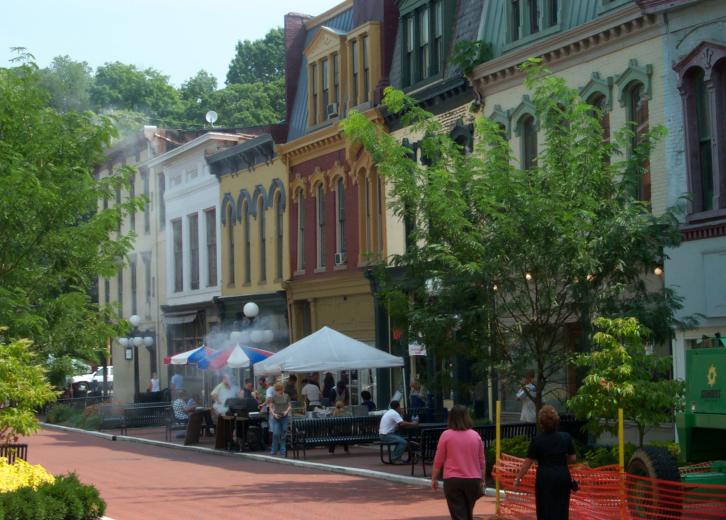 Biggest source of taxes for Kentucky: Personal income tax
Tax source breakdown:
- Personal income tax: 36.35%
- Corporate tax: 5.15%
- General sales tax: 29.4%
- Selective sales tax: 18.17%
- Severance tax: 1.27%
- Licenses tax: 4.29%
- Property tax: 4.9%
- Other taxes: 0.46%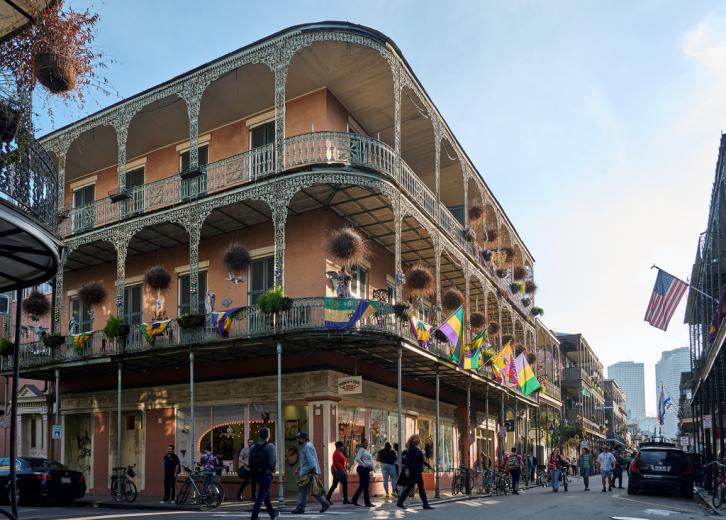 Biggest source of taxes for Louisiana: General sales tax
Tax source breakdown:
- Personal income tax: 30.79%
- Corporate tax: 1.84%
- General sales tax: 34.23%
- Selective sales tax: 23.27%
- Severance tax: 4.9%
- Licenses tax: 4.3%
- Property tax: 0.67%
- Other taxes: 0%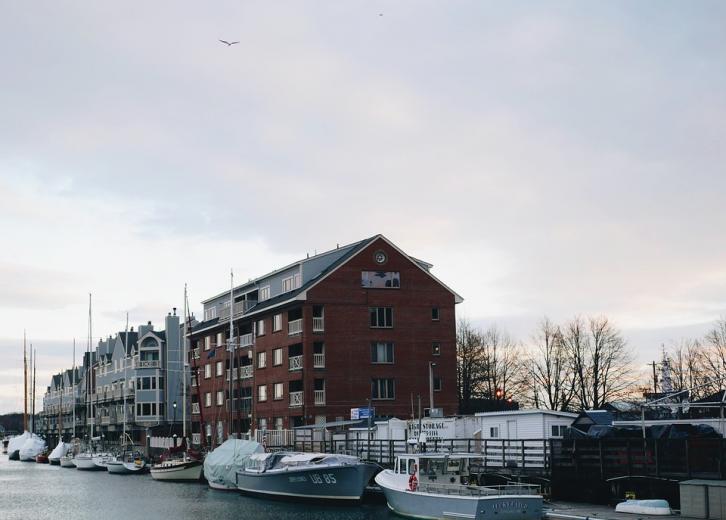 Biggest source of taxes for Maine: Personal income tax
Tax source breakdown:
- Personal income tax: 37.57%
- Corporate tax: 3.33%
- General sales tax: 32.91%
- Selective sales tax: 17.4%
- Severance tax: 0%
- Licenses tax: 6.59%
- Property tax: 0.86%
- Other taxes: 1.34%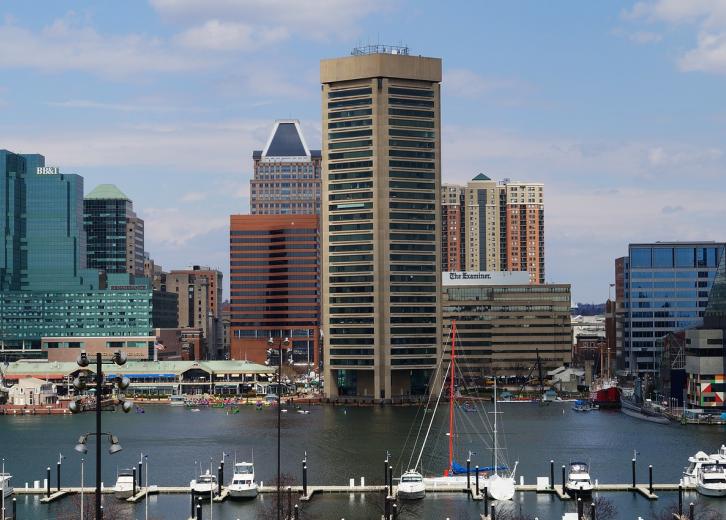 Biggest source of taxes for Maryland: Personal income tax
Tax source breakdown:
- Personal income tax: 40.77%
- Corporate tax: 5.4%
- General sales tax: 21.56%
- Selective sales tax: 21.23%
- Severance tax: 0%
- Licenses tax: 4.23%
- Property tax: 3.58%
- Other taxes: 3.23%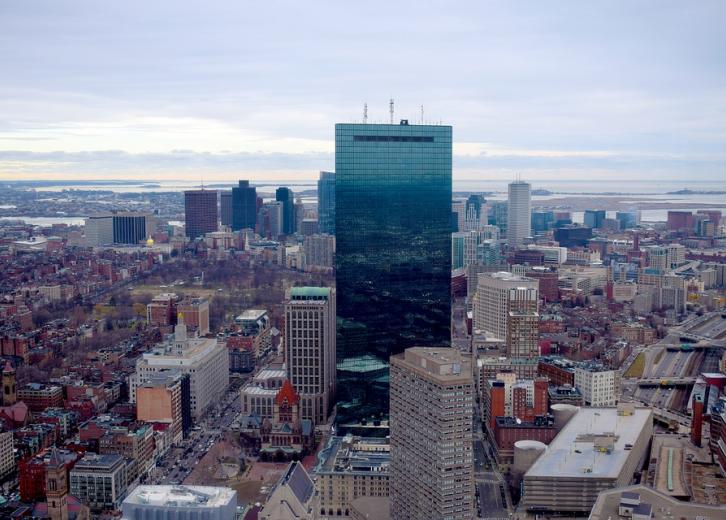 Biggest source of taxes for Massachusetts: Personal income tax
Tax source breakdown:
- Personal income tax: 52.89%
- Corporate tax: 8.55%
- General sales tax: 22.32%
- Selective sales tax: 9.51%
- Severance tax: 0%
- Licenses tax: 4.11%
- Property tax: 0.02%
- Other taxes: 2.59%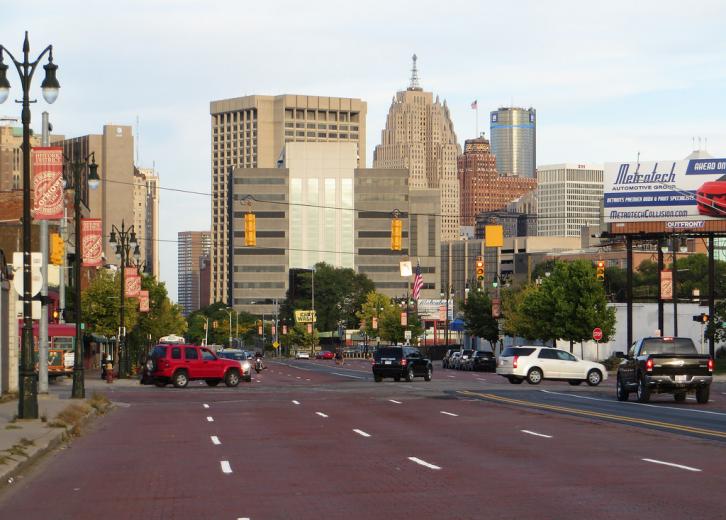 Biggest source of taxes for Michigan: Personal income tax
Tax source breakdown:
- Personal income tax: 33.91%
- Corporate tax: 3.27%
- General sales tax: 33.4%
- Selective sales tax: 14.85%
- Severance tax: 0.09%
- Licenses tax: 6.05%
- Property tax: 7.41%
- Other taxes: 1.01%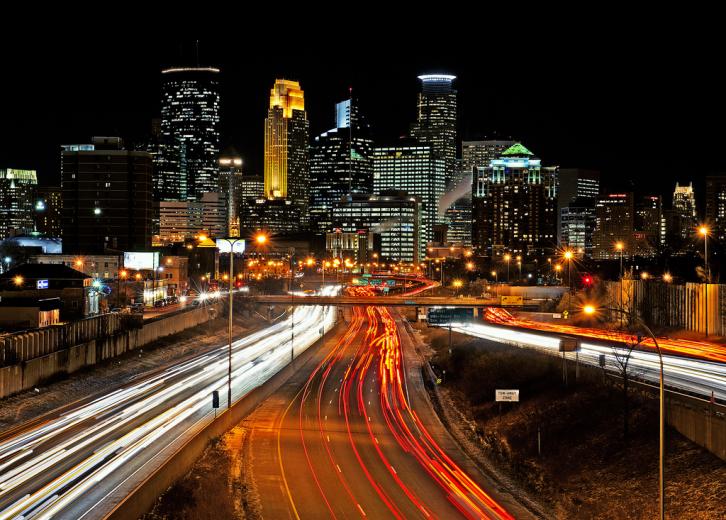 Biggest source of taxes for Minnesota: Personal income tax
Tax source breakdown:
- Personal income tax: 42.61%
- Corporate tax: 6.02%
- General sales tax: 22.17%
- Selective sales tax: 18.01%
- Severance tax: 0.2%
- Licenses tax: 5.66%
- Property tax: 3.37%
- Other taxes: 1.96%
Ken Lund // Wikimedia Commons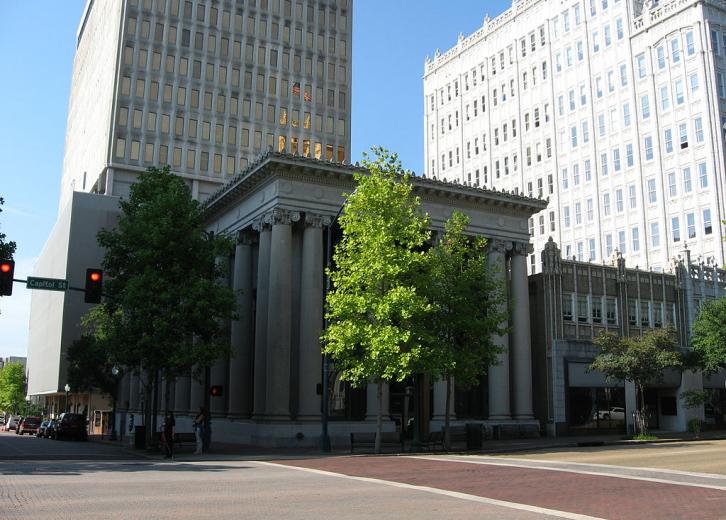 Biggest source of taxes for Mississippi: General sales tax
Tax source breakdown:
- Personal income tax: 23.5%
- Corporate tax: 6.05%
- General sales tax: 43.05%
- Selective sales tax: 19.32%
- Severance tax: 0.51%
- Licenses tax: 7.23%
- Property tax: 0.35%
- Other taxes: 0%
Daniel Schwen // Wikimedia Commons
Biggest source of taxes for Missouri: Personal income tax
Tax source breakdown:
- Personal income tax: 49.19%
- Corporate tax: 2.68%
- General sales tax: 28.88%
- Selective sales tax: 14.42%
- Severance tax: 0%
- Licenses tax: 4.47%
- Property tax: 0.25%
- Other taxes: 0.1%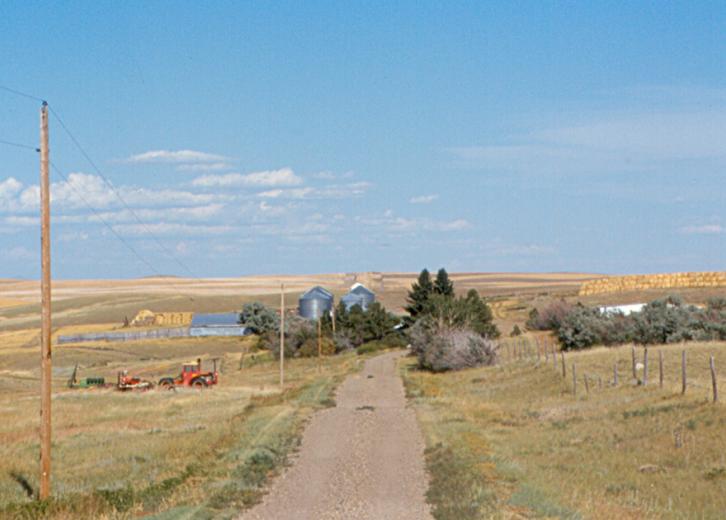 Biggest source of taxes for Montana: Personal income tax
Tax source breakdown:
- Personal income tax: 44.94%
- Corporate tax: 4.53%
- General sales tax: 0%
- Selective sales tax: 21.4%
- Severance tax: 6.25%
- Licenses tax: 12.14%
- Property tax: 10.6%
- Other taxes: 0.14%
shannonpatrick17 // Flickr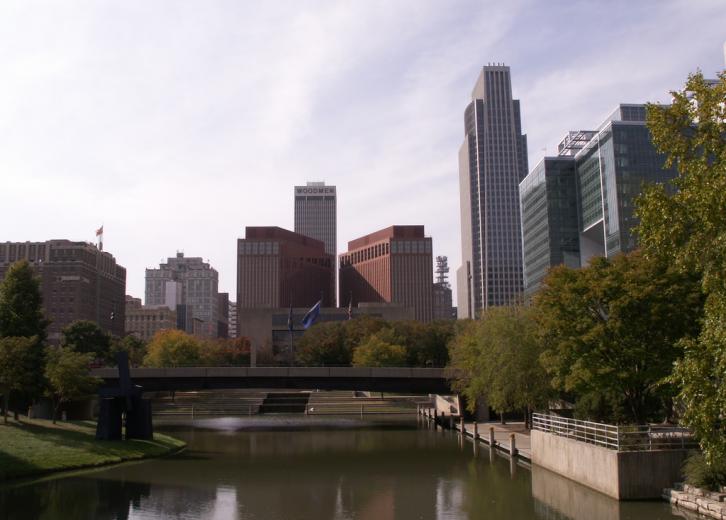 Biggest source of taxes for Nebraska: Personal income tax
Tax source breakdown:
- Personal income tax: 43.87%
- Corporate tax: 6.01%
- General sales tax: 34.85%
- Selective sales tax: 11.32%
- Severance tax: 0.05%
- Licenses tax: 3.62%
- Property tax: 0%
- Other taxes: 0.28%
Lasvegaslover // Wikimedia Commons
Biggest source of taxes for Nevada: General sales tax
Tax source breakdown:
- Personal income tax: 0%
- Corporate tax: 0%
- General sales tax: 53.16%
- Selective sales tax: 25.94%
- Severance tax: 1.28%
- Licenses tax: 8.11%
- Property tax: 3.49%
- Other taxes: 8.02%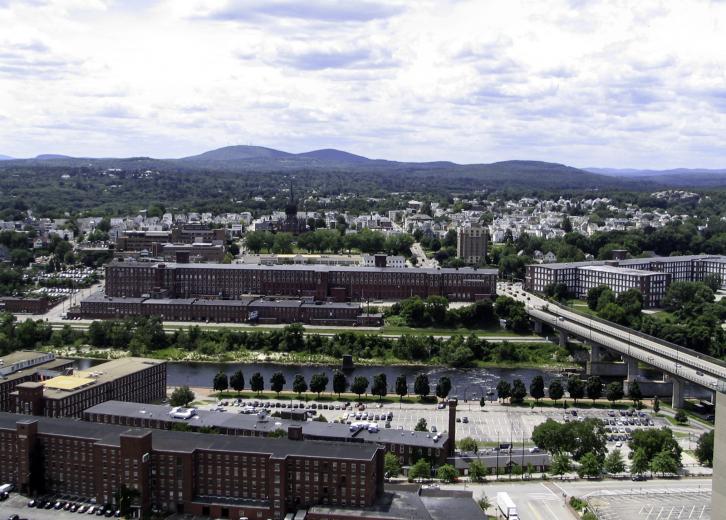 Biggest source of taxes for New Hampshire: Selective sales tax
Tax source breakdown:
- Personal income tax: 3.33%
- Corporate tax: 26.5%
- General sales tax: 0%
- Selective sales tax: 37.2%
- Severance tax: 0%
- Licenses tax: 12.47%
- Property tax: 15.38%
- Other taxes: 5.11%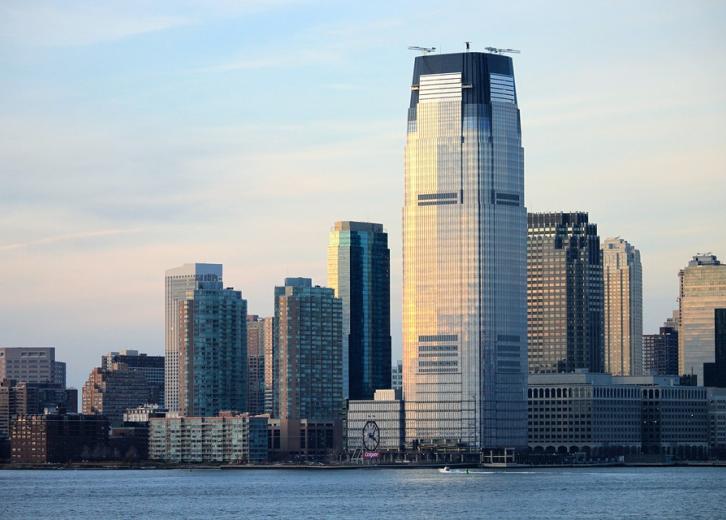 Biggest source of taxes for New Jersey: Personal income tax
Tax source breakdown:
- Personal income tax: 42.34%
- Corporate tax: 7.07%
- General sales tax: 29.38%
- Selective sales tax: 12.38%
- Severance tax: 0%
- Licenses tax: 4.75%
- Property tax: 0.01%
- Other taxes: 4.07%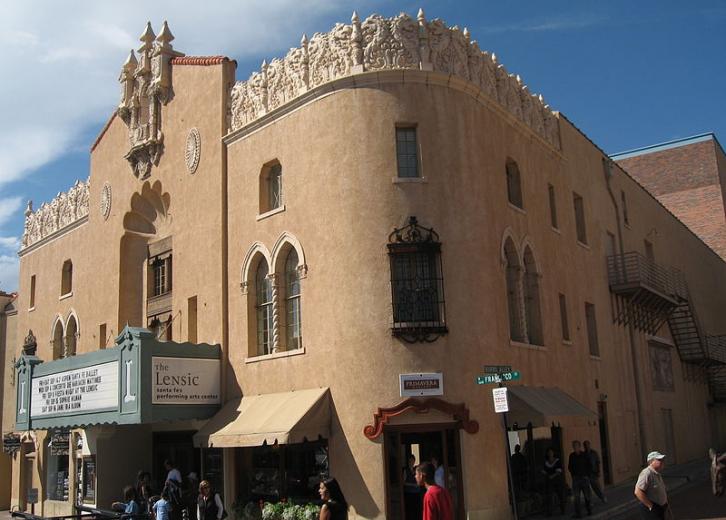 Biggest source of taxes for New Mexico: General sales tax
Tax source breakdown:
- Personal income tax: 25.81%
- Corporate tax: 2.09%
- General sales tax: 38.18%
- Selective sales tax: 15.46%
- Severance tax: 10.24%
- Licenses tax: 6.27%
- Property tax: 1.95%
- Other taxes: 0%
Terabass // Wikimedia Commons
Biggest source of taxes for New York: Personal income tax
Tax source breakdown:
- Personal income tax: 57.17%
- Corporate tax: 5.14%
- General sales tax: 16.64%
- Selective sales tax: 13.84%
- Severance tax: 0%
- Licenses tax: 2.21%
- Property tax: 0%
- Other taxes: 5.01%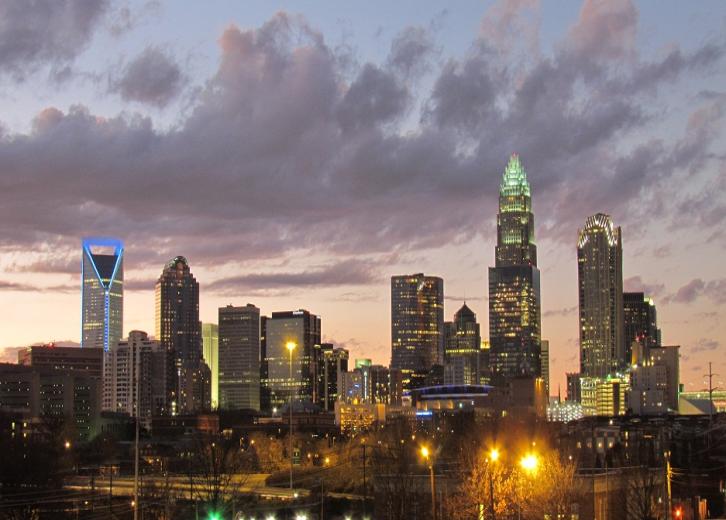 Biggest source of taxes for North Carolina: Personal income tax
Tax source breakdown:
- Personal income tax: 45.96%
- Corporate tax: 4.07%
- General sales tax: 27.43%
- Selective sales tax: 15.12%
- Severance tax: 0.01%
- Licenses tax: 7.13%
- Property tax: 0%
- Other taxes: 0.27%
Fargo-Moorhead CVB // Flickr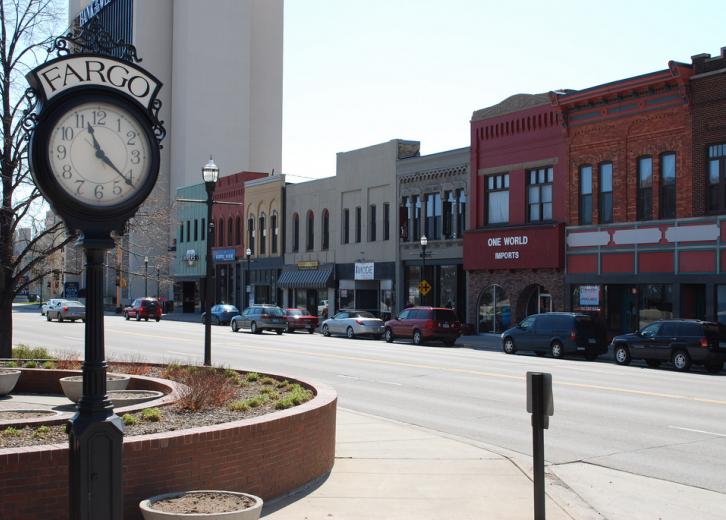 Biggest source of taxes for North Dakota: Severance tax
Tax source breakdown:
- Personal income tax: 9.47%
- Corporate tax: 2.78%
- General sales tax: 27.43%
- Selective sales tax: 12.93%
- Severance tax: 41.79%
- Licenses tax: 5.5%
- Property tax: 0.11%
- Other taxes: 0%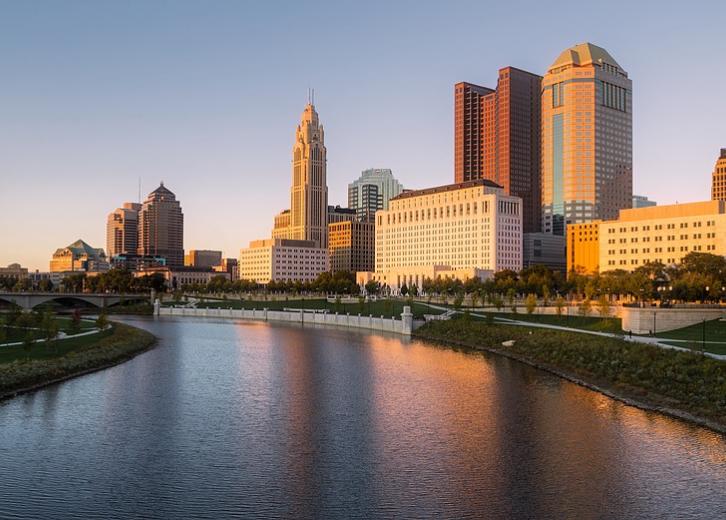 Biggest source of taxes for Ohio: General sales tax
Tax source breakdown:
- Personal income tax: 28.47%
- Corporate tax: 0.12%
- General sales tax: 42.61%
- Selective sales tax: 20.93%
- Severance tax: 0.12%
- Licenses tax: 7.75%
- Property tax: 0%
- Other taxes: 0.01%
katsrcool // Wikimedia Commons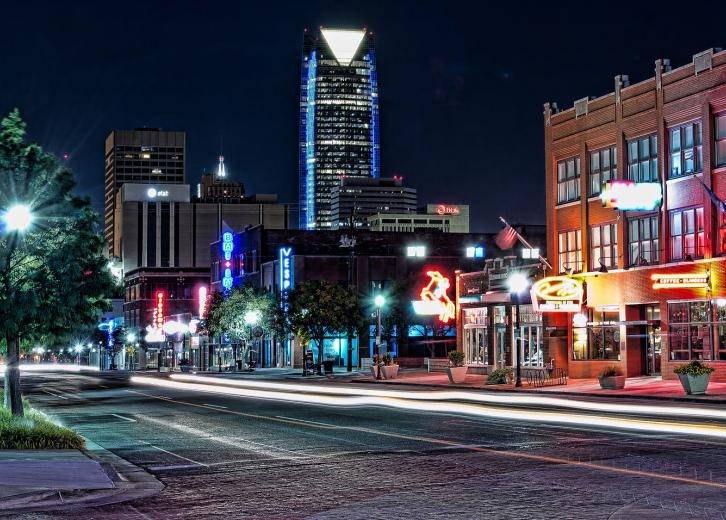 Biggest source of taxes for Oklahoma: Personal income tax
Tax source breakdown:
- Personal income tax: 35.29%
- Corporate tax: 3.86%
- General sales tax: 29.1%
- Selective sales tax: 15.39%
- Severance tax: 3.9%
- Licenses tax: 12.24%
- Property tax: 0%
- Other taxes: 0.21%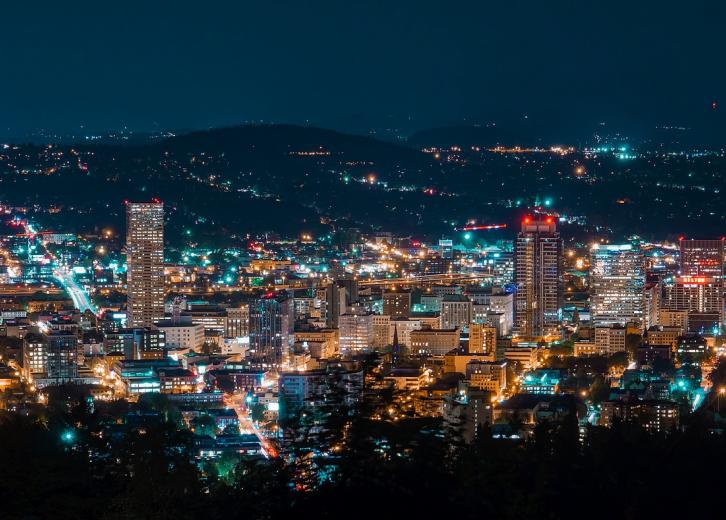 Biggest source of taxes for Oregon: Personal income tax
Tax source breakdown:
- Personal income tax: 69.64%
- Corporate tax: 5.52%
- General sales tax: 0%
- Selective sales tax: 13.87%
- Severance tax: 0.12%
- Licenses tax: 9.5%
- Property tax: 0.19%
- Other taxes: 1.16%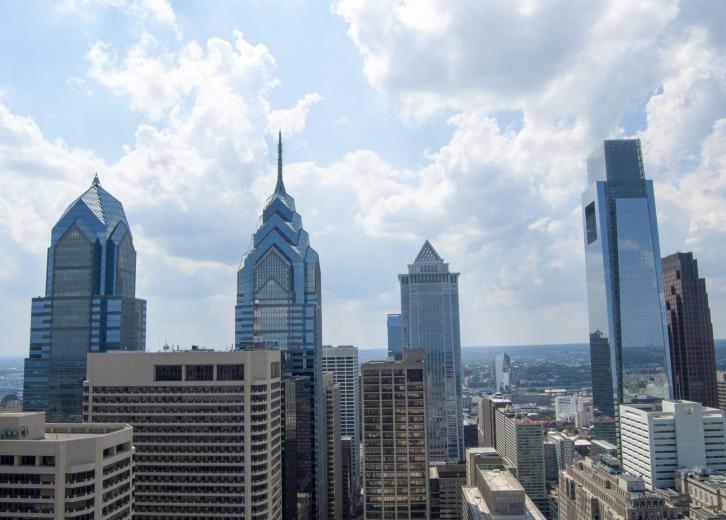 Biggest source of taxes for Pennsylvania: Personal income tax
Tax source breakdown:
- Personal income tax: 31.91%
- Corporate tax: 6.57%
- General sales tax: 27.33%
- Selective sales tax: 24.24%
- Severance tax: 0%
- Licenses tax: 5.77%
- Property tax: 0.12%
- Other taxes: 4.06%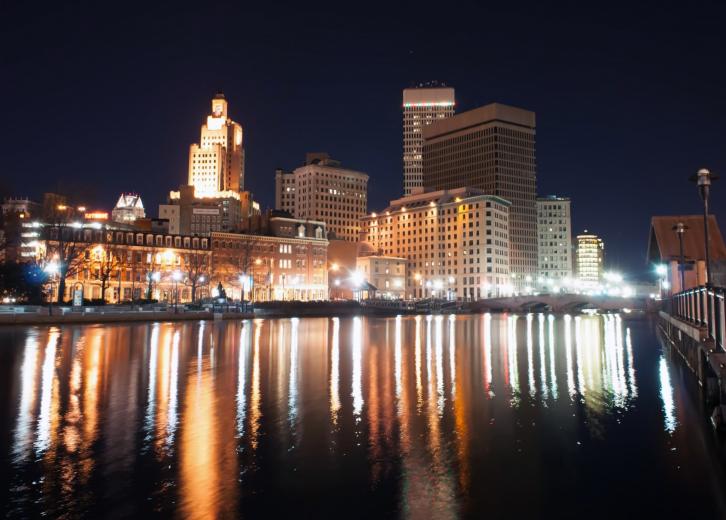 Biggest source of taxes for Rhode Island: Personal income tax
Tax source breakdown:
- Personal income tax: 37.85%
- Corporate tax: 4.42%
- General sales tax: 29.81%
- Selective sales tax: 21.19%
- Severance tax: 0%
- Licenses tax: 3.7%
- Property tax: 0.08%
- Other taxes: 2.95%
David Shankbone // Flickr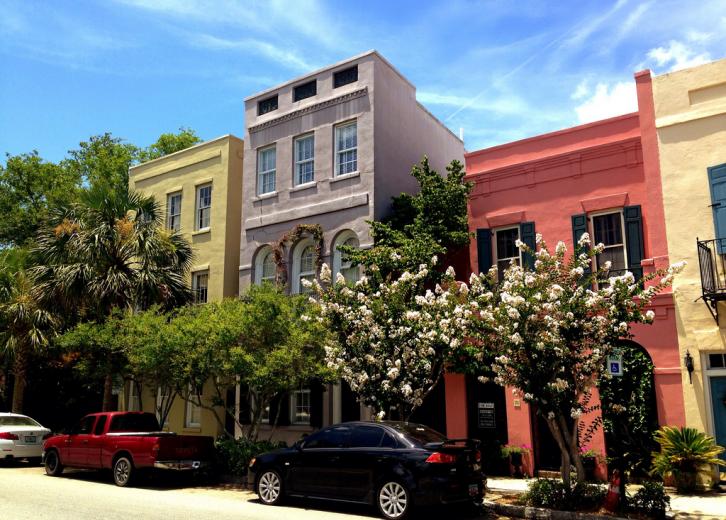 Biggest source of taxes for South Carolina: Personal income tax
Tax source breakdown:
- Personal income tax: 40.51%
- Corporate tax: 4.61%
- General sales tax: 34.22%
- Selective sales tax: 14.16%
- Severance tax: 0%
- Licenses tax: 5.23%
- Property tax: 0.34%
- Other taxes: 0.93%
Seabear70 // Wikimedia Commons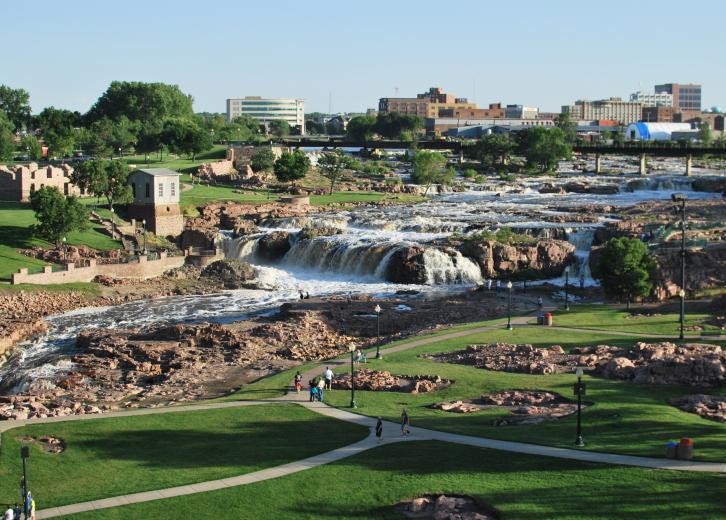 Biggest source of taxes for South Dakota: General sales tax
Tax source breakdown:
- Personal income tax: 0%
- Corporate tax: 1.87%
- General sales tax: 55.44%
- Selective sales tax: 26.97%
- Severance tax: 0.37%
- Licenses tax: 15.35%
- Property tax: 0%
- Other taxes: 0.01%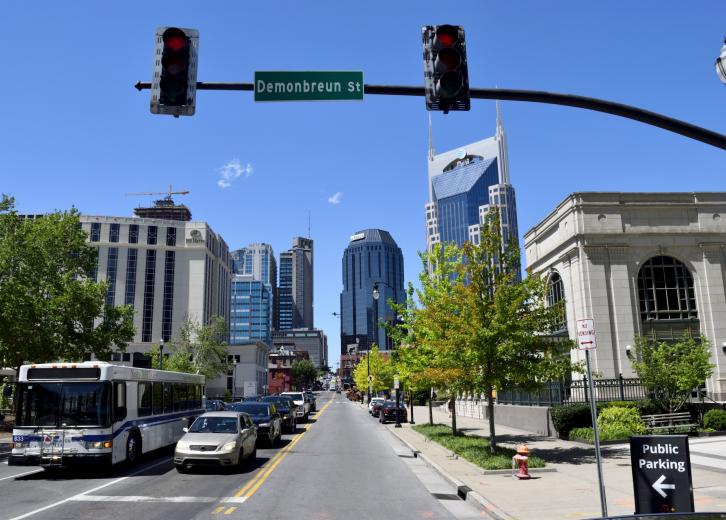 Biggest source of taxes for Tennessee: General sales tax
Tax source breakdown:
- Personal income tax: 2.42%
- Corporate tax: 11.49%
- General sales tax: 52.34%
- Selective sales tax: 20.15%
- Severance tax: 0.01%
- Licenses tax: 11.33%
- Property tax: 0%
- Other taxes: 2.25%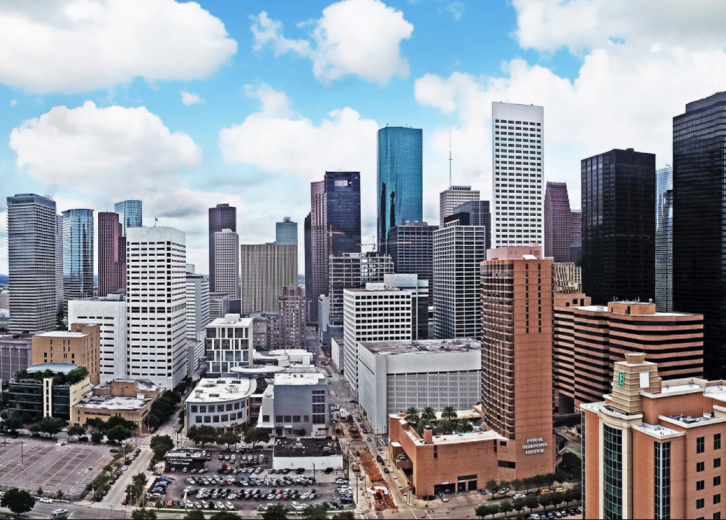 Biggest source of taxes for Texas: General sales tax
Tax source breakdown:
- Personal income tax: 0%
- Corporate tax: 0%
- General sales tax: 61.63%
- Selective sales tax: 27.31%
- Severance tax: 4.5%
- Licenses tax: 6.55%
- Property tax: 0%
- Other taxes: 0%
Aqua Mechanical // Flickr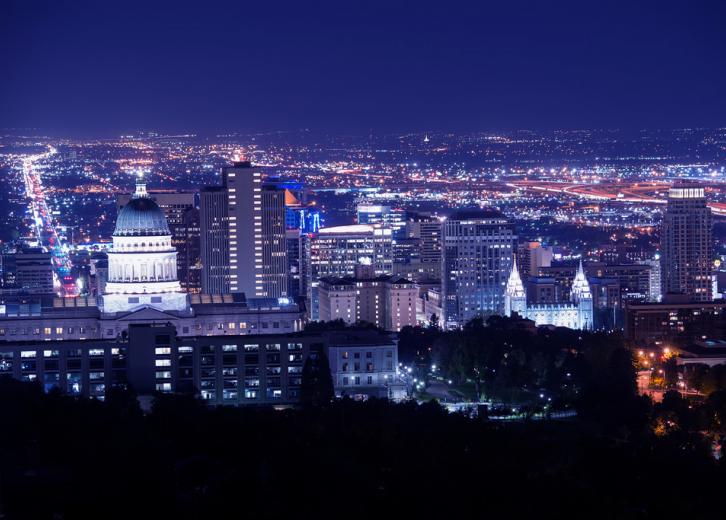 Biggest source of taxes for Utah: Personal income tax
Tax source breakdown:
- Personal income tax: 47.64%
- Corporate tax: 4.71%
- General sales tax: 29.42%
- Selective sales tax: 13.39%
- Severance tax: 0.75%
- Licenses tax: 4.1%
- Property tax: 0%
- Other taxes: 0%
https://c1.staticflickr.com/5/4079/4848567549_7751483fd7_b.jpg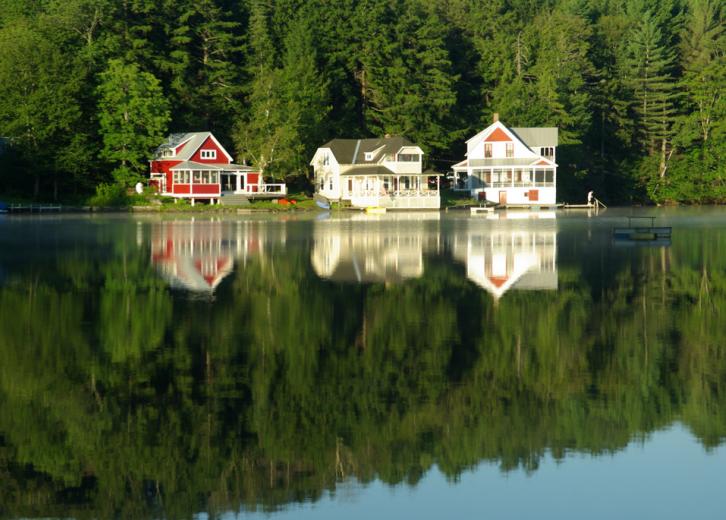 Biggest source of taxes for Vermont: Property tax
Tax source breakdown:
- Personal income tax: 23.66%
- Corporate tax: 3.19%
- General sales tax: 12.03%
- Selective sales tax: 21.38%
- Severance tax: 0%
- Licenses tax: 3.8%
- Property tax: 34.23%
- Other taxes: 1.71%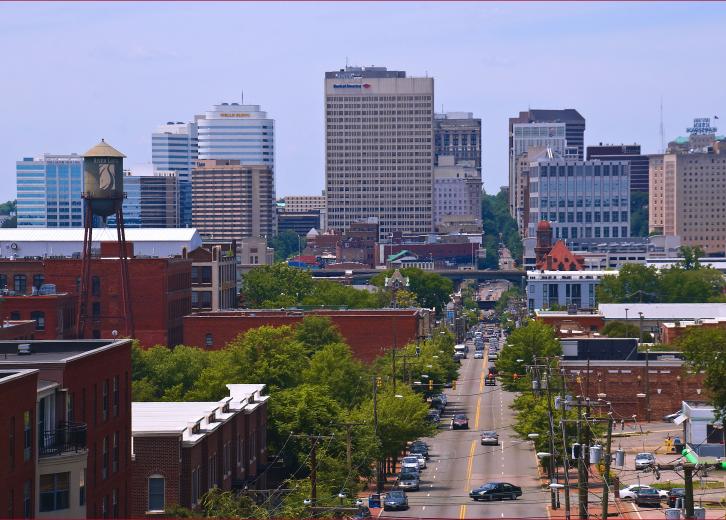 Biggest source of taxes for Virginia: Personal income tax
Tax source breakdown:
- Personal income tax: 57.67%
- Corporate tax: 3.55%
- General sales tax: 18.53%
- Selective sales tax: 13.92%
- Severance tax: 0.01%
- Licenses tax: 3.89%
- Property tax: 0.14%
- Other taxes: 2.28%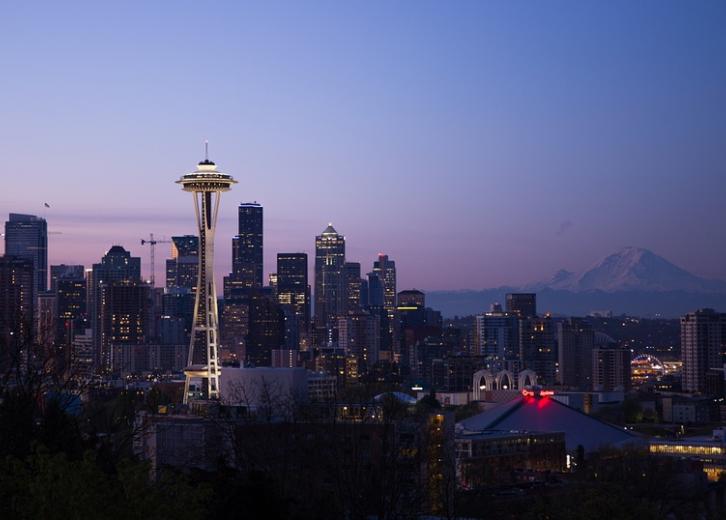 Biggest source of taxes for Washington: General sales tax
Tax source breakdown:
- Personal income tax: 0%
- Corporate tax: 0%
- General sales tax: 60.86%
- Selective sales tax: 18.29%
- Severance tax: 0.18%
- Licenses tax: 6.56%
- Property tax: 9.26%
- Other taxes: 4.85%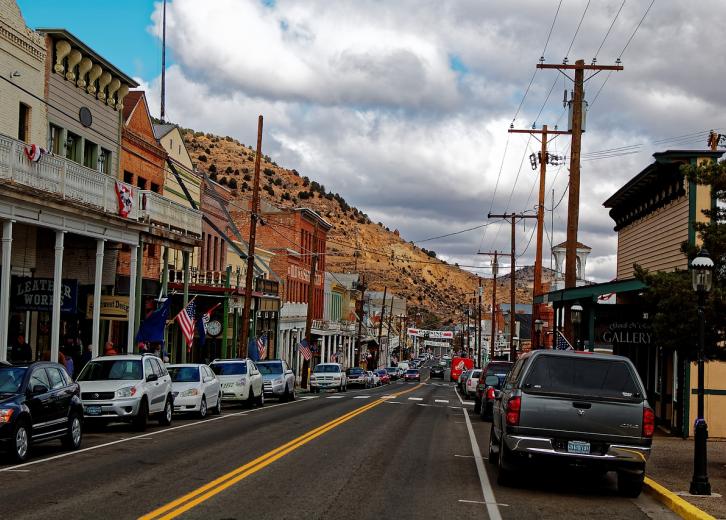 Biggest source of taxes for West Virginia: Personal income tax
Tax source breakdown:
- Personal income tax: 35.99%
- Corporate tax: 2.82%
- General sales tax: 25.09%
- Selective sales tax: 24.96%
- Severance tax: 8.28%
- Licenses tax: 2.51%
- Property tax: 0.14%
- Other taxes: 0.21%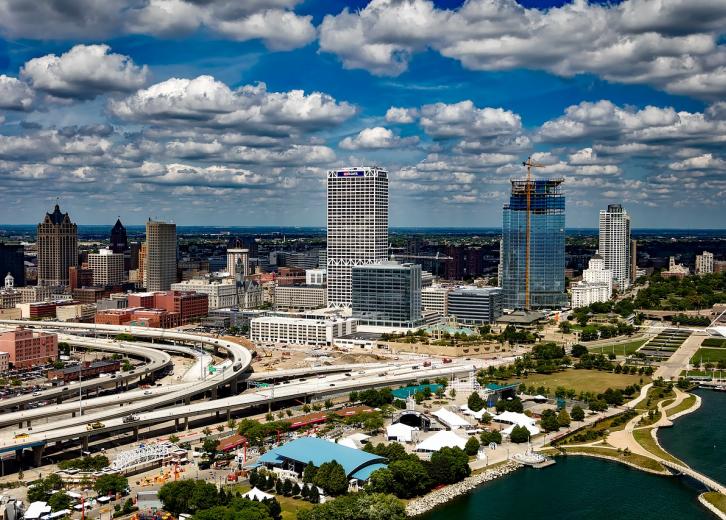 Biggest source of taxes for Wisconsin: Personal income tax
Tax source breakdown:
- Personal income tax: 42.52%
- Corporate tax: 5.6%
- General sales tax: 28.73%
- Selective sales tax: 15.12%
- Severance tax: 0.06%
- Licenses tax: 6.54%
- Property tax: 0.97%
- Other taxes: 0.45%
Larry Johnson // Wikimedia Commons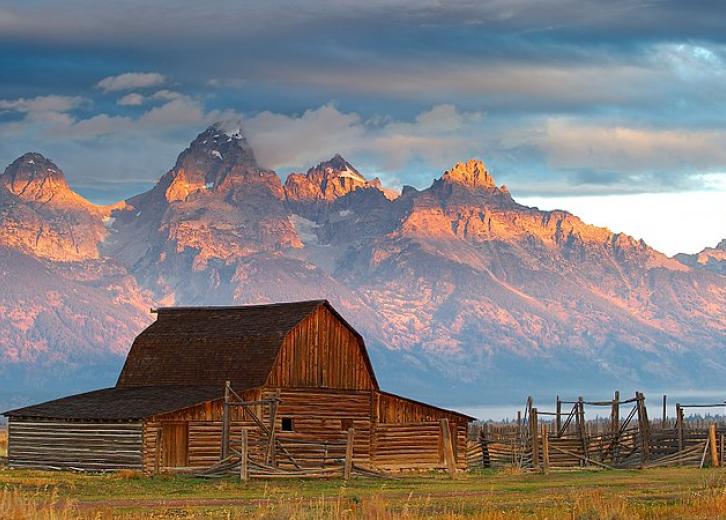 Biggest source of taxes for Wyoming: General sales tax
Tax source breakdown:
- Personal income tax: 0%
- Corporate tax: 0%
- General sales tax: 33.52%
- Selective sales tax: 9.34%
- Severance tax: 31.04%
- Licenses tax: 8.21%
- Property tax: 17.7%
- Other taxes: 0.19%