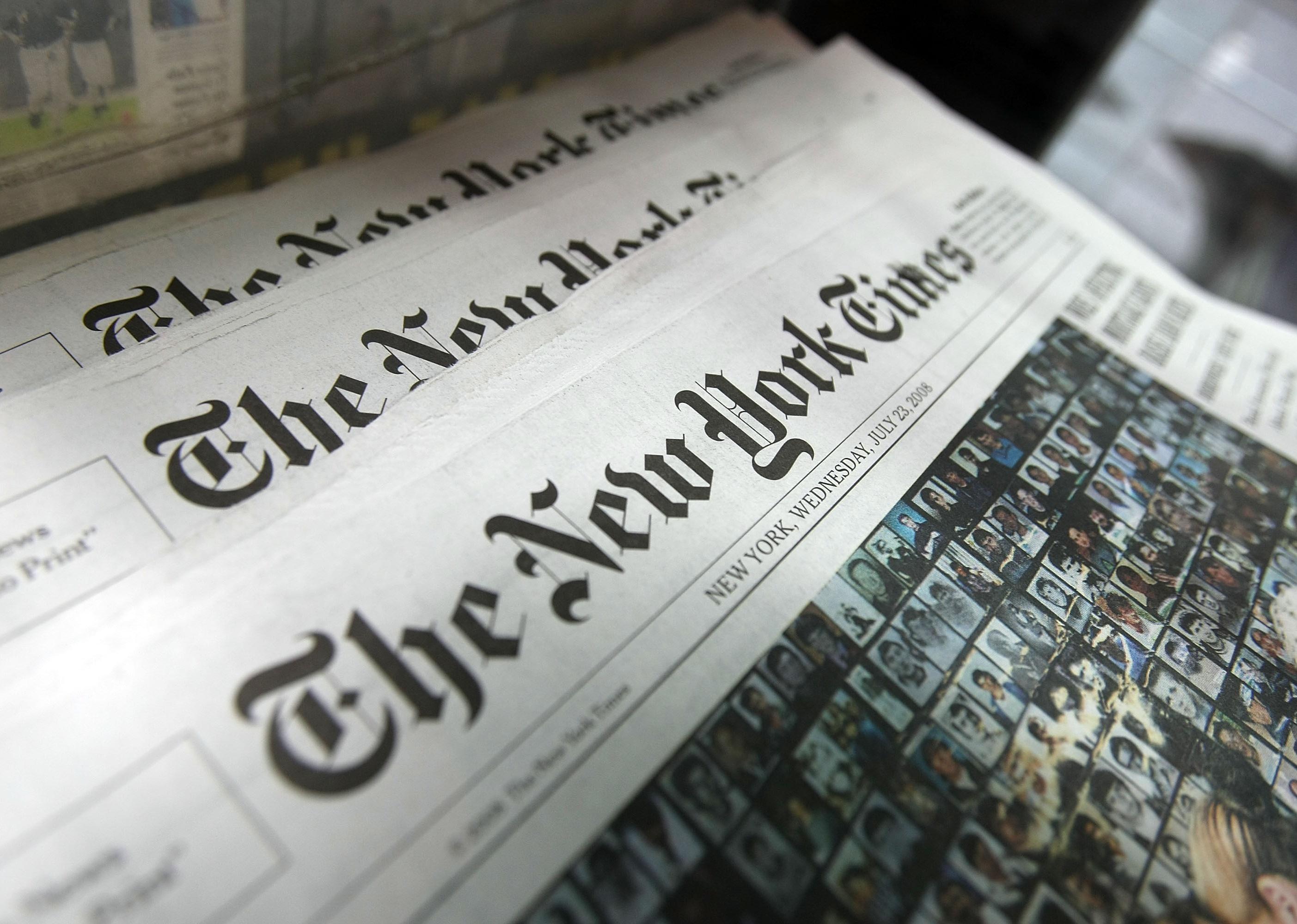 40 fascinating facts about the news industry
Mario Tama // Getty Images
40 fascinating facts about the news industry
The nation's news industry manages to stir up passionate opinions. Americans feel strongly about their hometown newspapers, the look of a news anchor, and their need for accurate weather reports.
Stacker compiled a list of 40 fascinating facts about the news industry, consulting circulation figures, public opinion surveys, historical accounts, and, of course, media reports. In particular, it looked at how the industry has evolved, how its role is perceived, and the impact it has on everyday lives.
News has been shaped by several colossal developments: the invention of the printing press in the 15th century, new mediums of dissemination like radio and TV, and—of course—the invention of the internet, which upended the ways of television, radio, newspapers, and magazines. Traditional methods of spreading and delivering news was jolted as more people read their news online and watched it in videos, and the consequences are still unfolding. Social media like Facebook and YouTube challenge factual reporting.
Nearly 500 U.S. newspapers shut down between 1970 and 2018. More significantly, paid newspaper circulation peaked in 1987 at more than 62 million, then plunged by more than half to less than 28 million in 2018.
The availability of free content has discouraged Americans from paying for news, even if its quality and standards are inferior to those of more established media that cost money. A study in 2018 found most Americans had not paid for news in the prior year.
Throughout the decade ending in 2019, the number of newsroom jobs fell by 23%. Where there were some 114,000 reporters, editors, photographers, and camera crews working in newspapers, radio, cable, broadcast television, and digital outlets in 2008, the number dropped by some 27,000 jobs to 88,000 in those 10 years.
But as the industry lurches and stumbles, along the way, men and women have made some remarkable contributions, putting their lives on the line for news stories that mattered. Here are some fascinating facts to ponder.
You may also like: Best-run cities in America