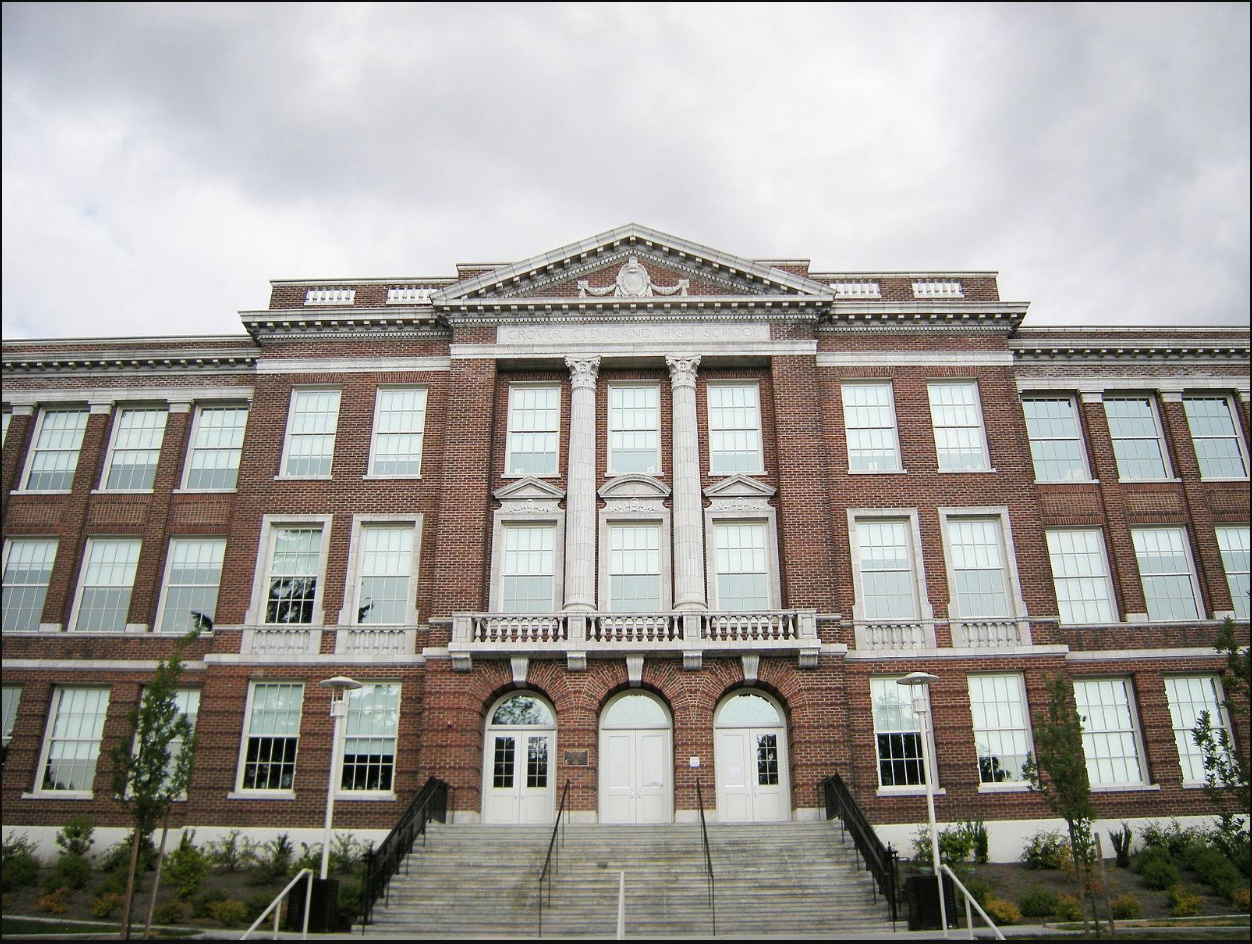 Counties with the best public schools
Counties with the best public schools in every state
Everyone stresses the importance of receiving a good education from a young age. Oftentimes, the quality of the schools in the area is a significant factor to consider when a family chooses to move to a new place. Because the prices for private school tuition keep rising, many families tend to enroll their kids in a public school. Certain public schools are better than others; however, certain counties have better public schools to choose from.
In order to alleviate some of the stress of choosing a new location to settle down in, Stacker looked at data from Niche's 2018 Counties with the Best Public Schools in America list to determine which county in every state has the best public schools. Niche used a combination of graduation rates, standardized and state test scores, quality of teachers, and reviews from parents and students to rank each public school in a county and then aggregated those rankings to give a final ranking for each county. Niche's full methodology can be found here.
Stacker compiled a list of 50 counties—one from every state in alphabetical order—with at least 10,000 residents. Included in the list besides a grade for public schools are the county's population, as well as grades for cost of living, diversity, crime and safety in the area, outdoor activities, commuting, and an overall Niche grade.
Finding the best quality of education can be a tedious task; Stacker is here to help you alleviate some of that stress with our analysis.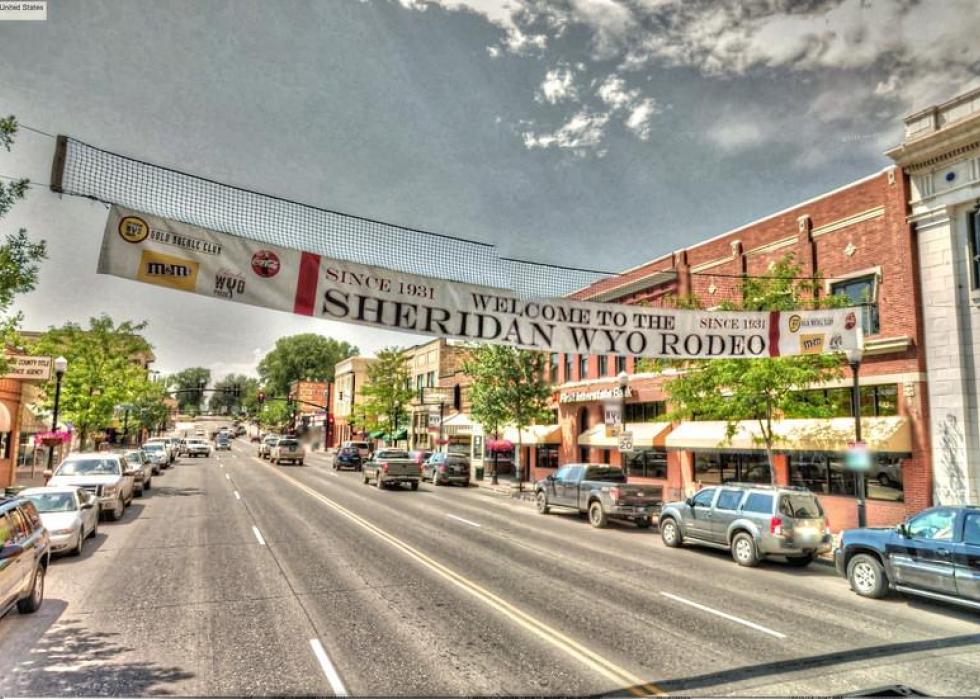 1 / 50
Wyoming: Sheridan County
Population: 29,924
Overall Niche grade: A-
Public schools grade: A+
Cost of living grade: C
Diversity grade: C+
Crime & safety grade: B
Outdoor activities grade: B+
Commute grade: A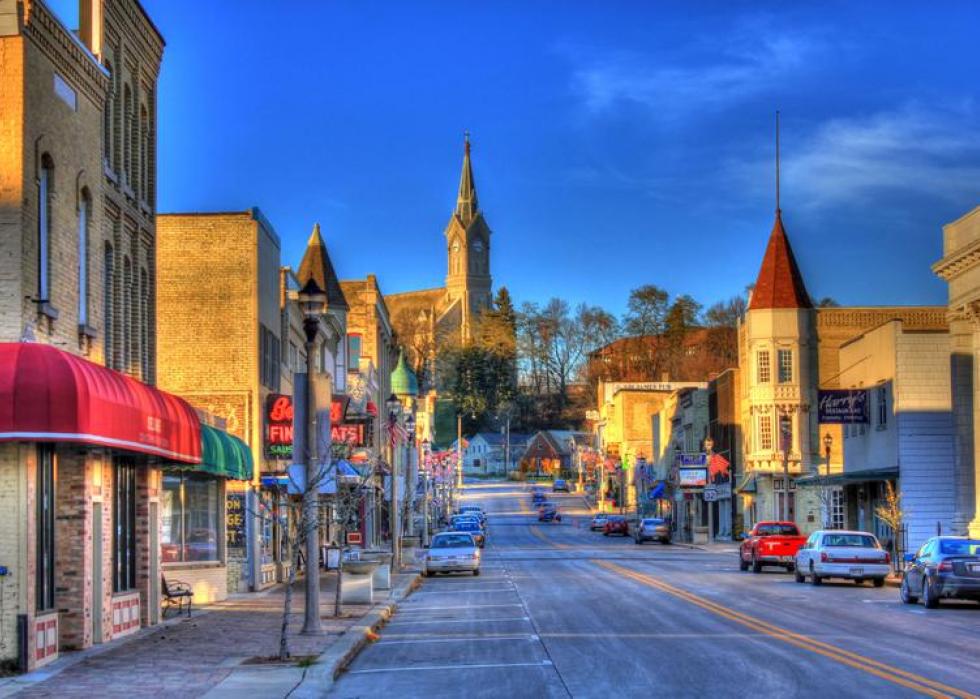 2 / 50
Wisconsin: Ozaukee County
Population: 87,625
Overall Niche grade: A+
Public schools grade: A+
Cost of living grade: B
Diversity grade: C+
Crime & safety grade: B+
Outdoor activities grade: A-
Commute grade: B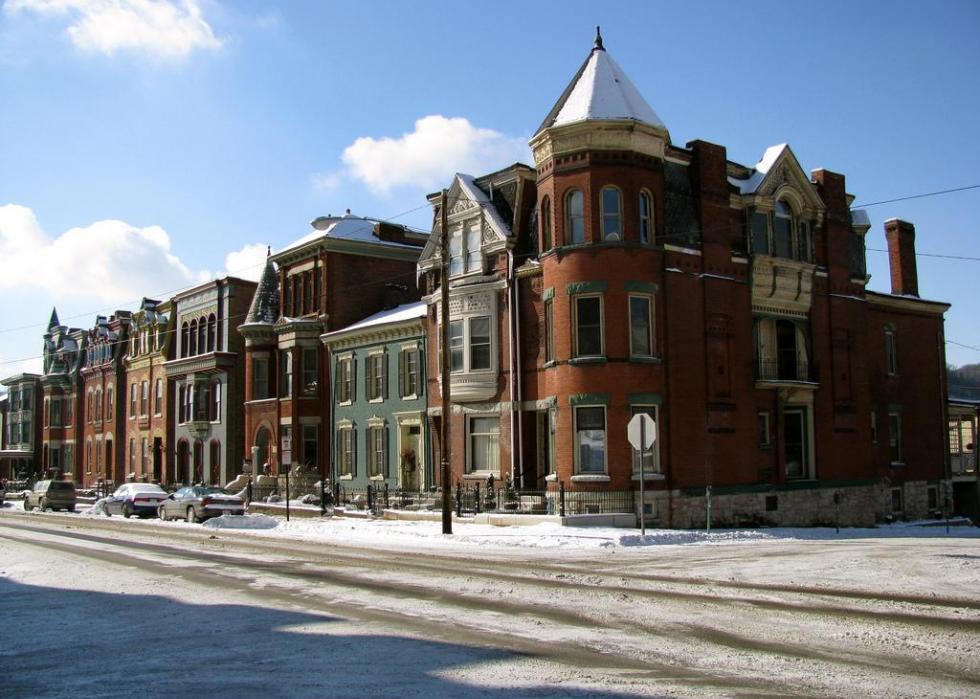 3 / 50
West Virginia: Ohio County
Population: 43,257
Overall Niche grade: A
Public schools grade: A
Cost of living grade: A-
Diversity grade: C+
Crime & safety grade: C+
Outdoor activities grade: B+
Commute grade: A-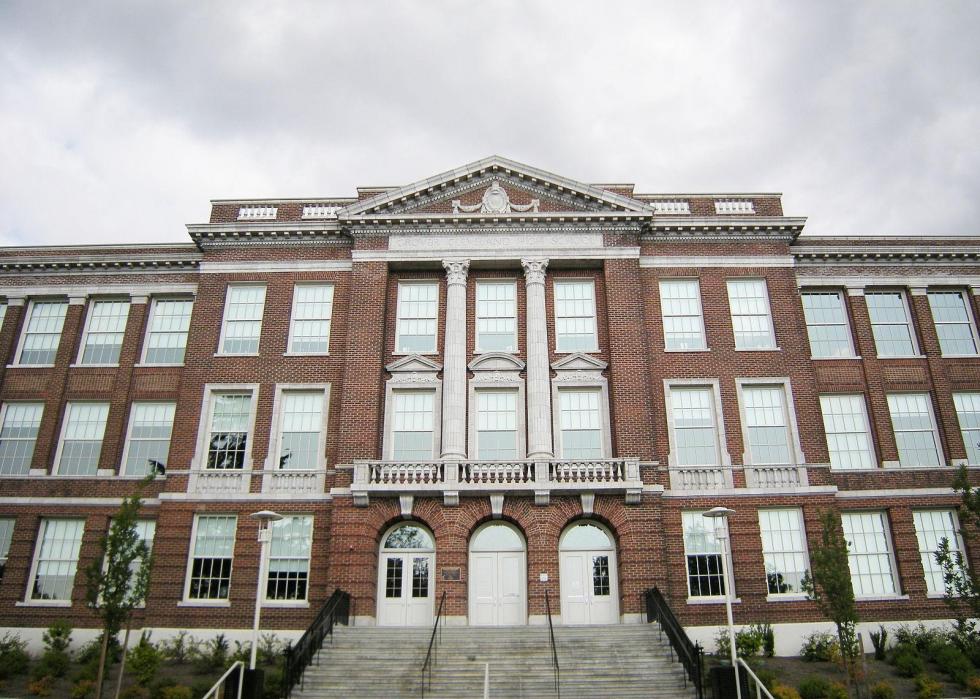 4 / 50
Washington: King County
Population: 2,079,550
Overall Niche grade: A
Public schools grade: A
Cost of living grade: D
Diversity grade: A
Crime & safety grade: C
Outdoor activities grade: A
Commute grade: B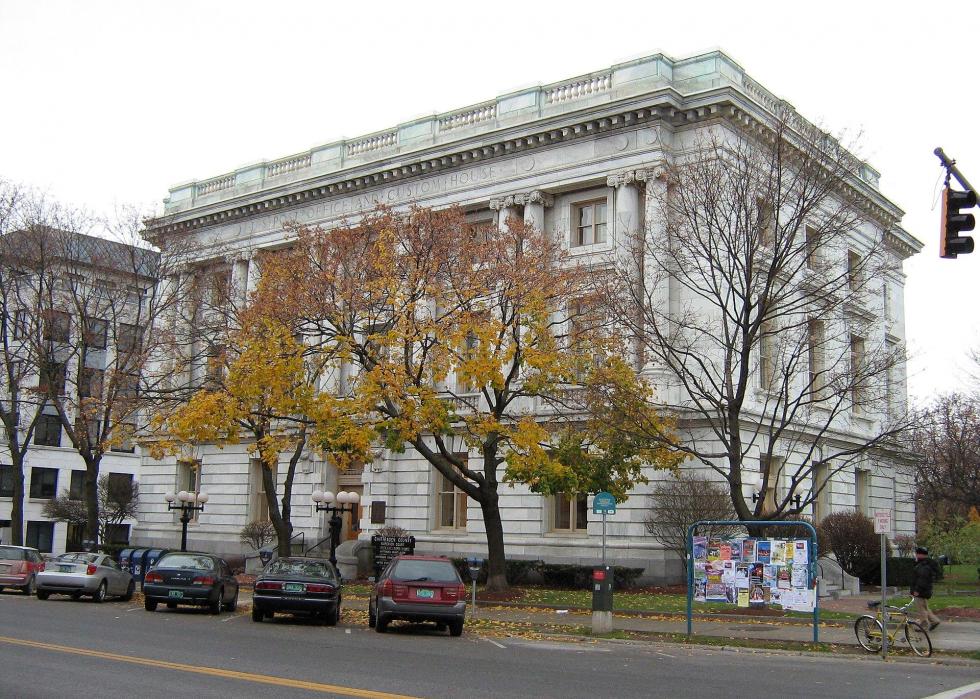 5 / 50
Virginia: Loudoun County
Population: 362,435
Overall Niche grade: A+
Public schools grade: A+
Cost of living grade: C
Diversity grade: A
Crime & safety grade: B+
Outdoor activities grade: A-
Commute grade: C+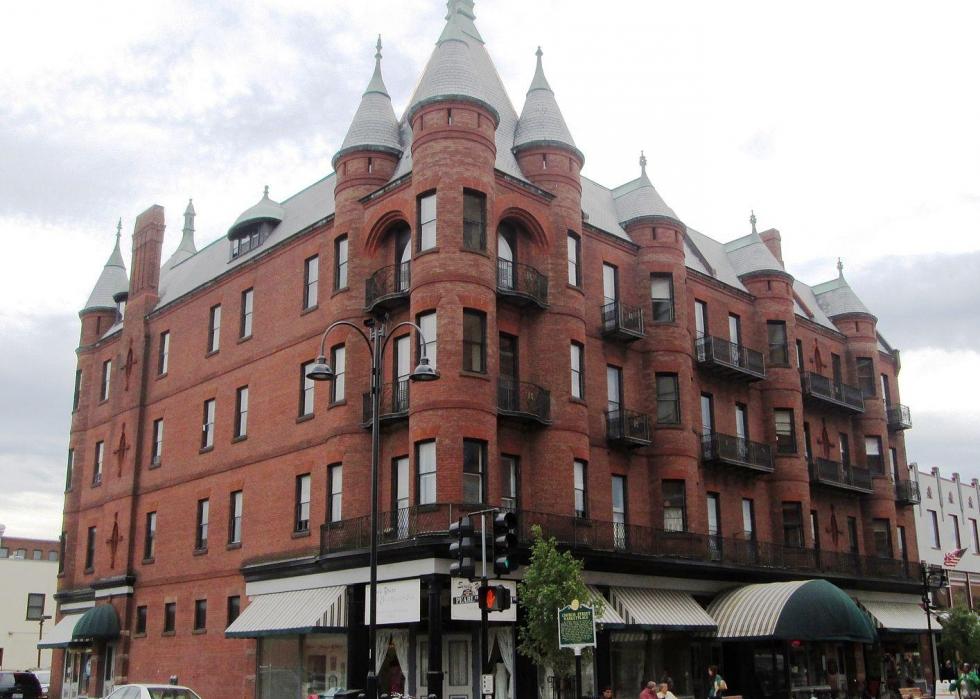 6 / 50
Beyond My Ken // Wikicommons
Vermont: Chittenden County
Population: 160,510
Overall Niche grade: A
Public schools grade: A
Cost of living grade: C-
Diversity grade: B-
Crime & safety grade: B+
Outdoor activities grade: A
Commute grade: A-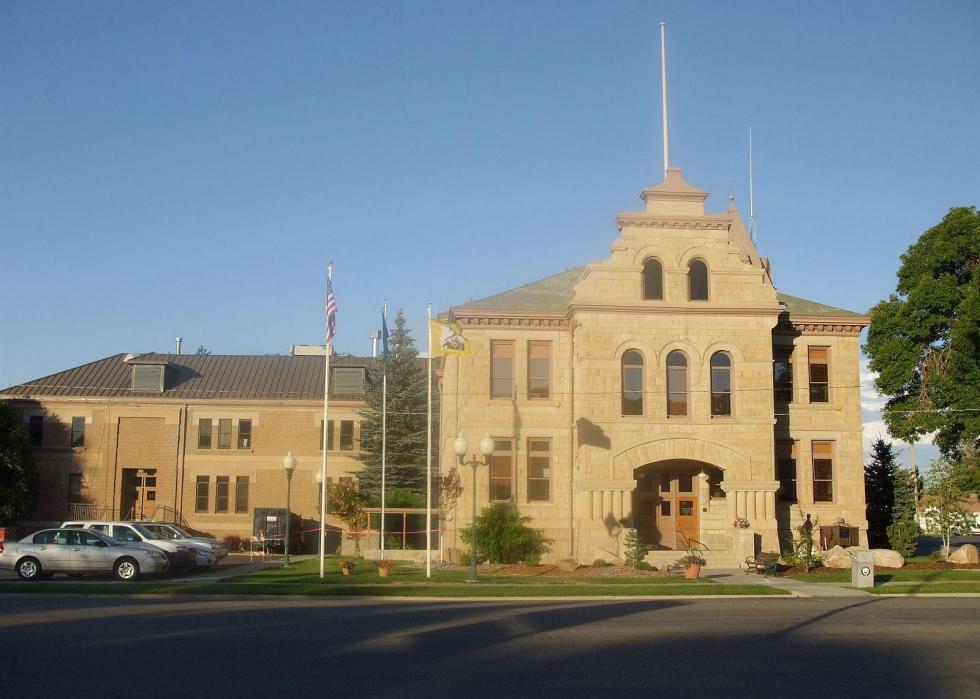 7 / 50
Tricia Simpson // Wikicommons
Utah: Summit County
Population: 39,009
Overall Niche grade: A+
Public schools grade: A
Cost of living grade: D+
Diversity grade: B-
Crime & safety grade: A+
Outdoor activities grade: A
Commute grade: B+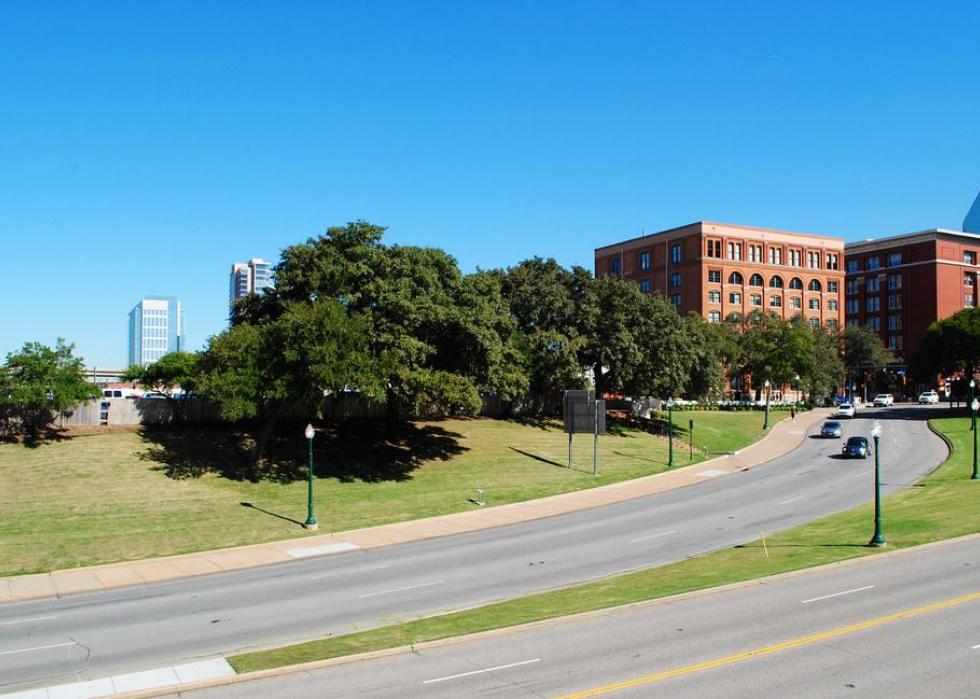 8 / 50
Texas: Collin County
Population: 886,633
Overall Niche grade: A+
Public schools grade: A+
Cost of living grade: C+
Diversity grade: A
Crime & safety grade: B
Outdoor activities grade: B-
Commute grade: C+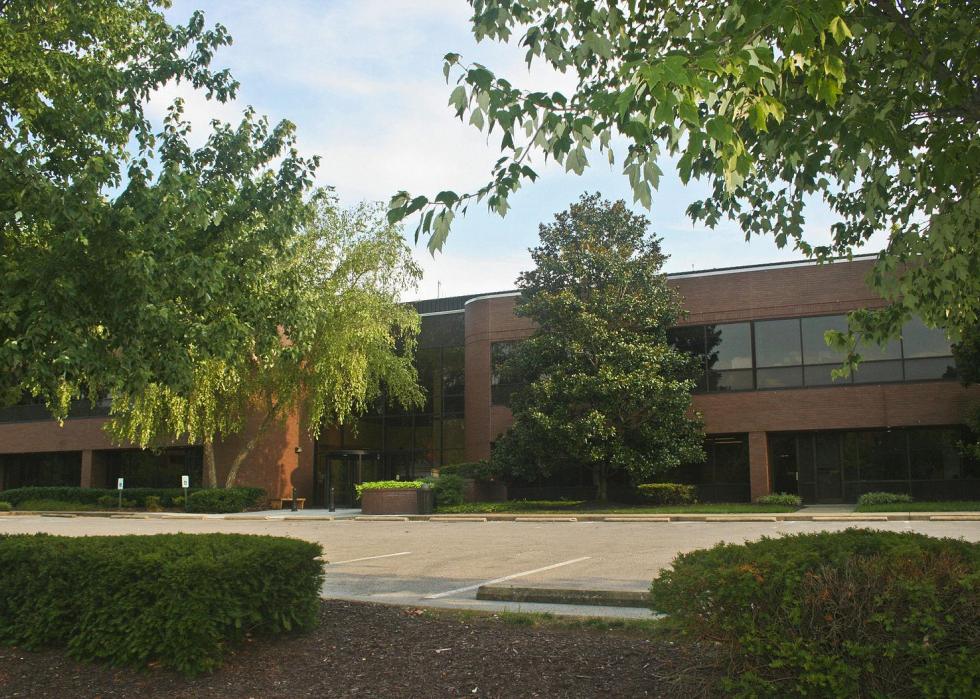 9 / 50
Concord715 // Wikicommons
Tennessee: Williamson County
Population: 205,645
Overall Niche grade: A+
Public schools grade: A+
Cost of living grade: B-
Diversity grade: B-
Crime & safety grade: B+
Outdoor activities grade: B+
Commute grade: C+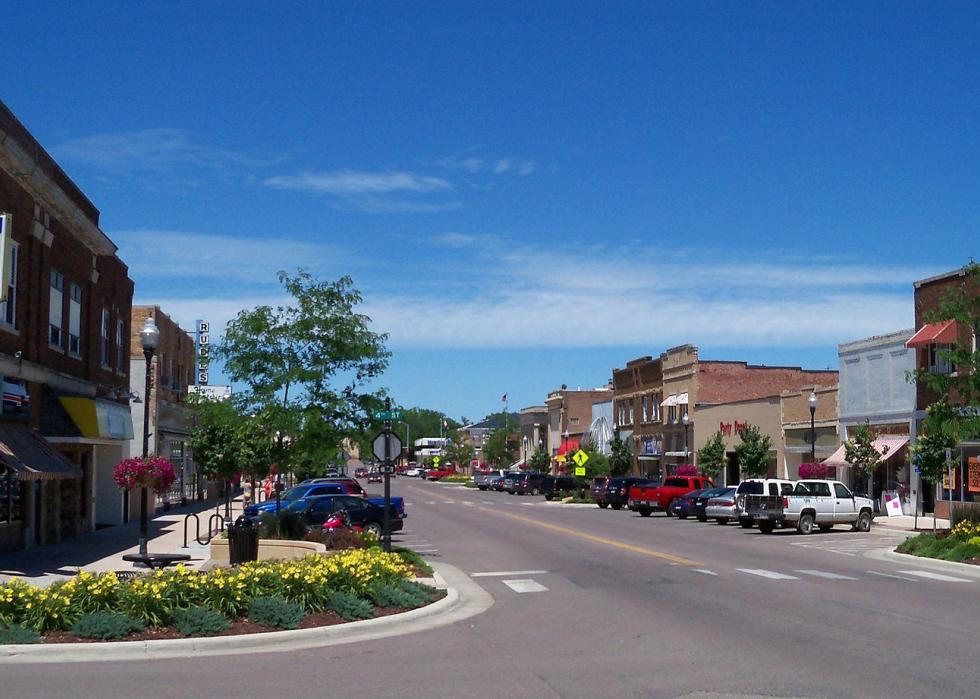 10 / 50
Jon Platek // Wikicommons
South Dakota: Brookings County
Population: 33,435
Overall Niche grade: A+
Public schools grade: A-
Cost of living grade: B+
Diversity grade: C+
Crime & safety grade: B+
Outdoor activities grade: B+
Commute grade: A
11 / 50
South Carolina: York County
Population: 245,606
Overall Niche grade: A
Public schools grade: A
Cost of living grade: B
Diversity grade: A-
Crime & safety grade: C+
Outdoor activities grade: A-
Commute grade: B-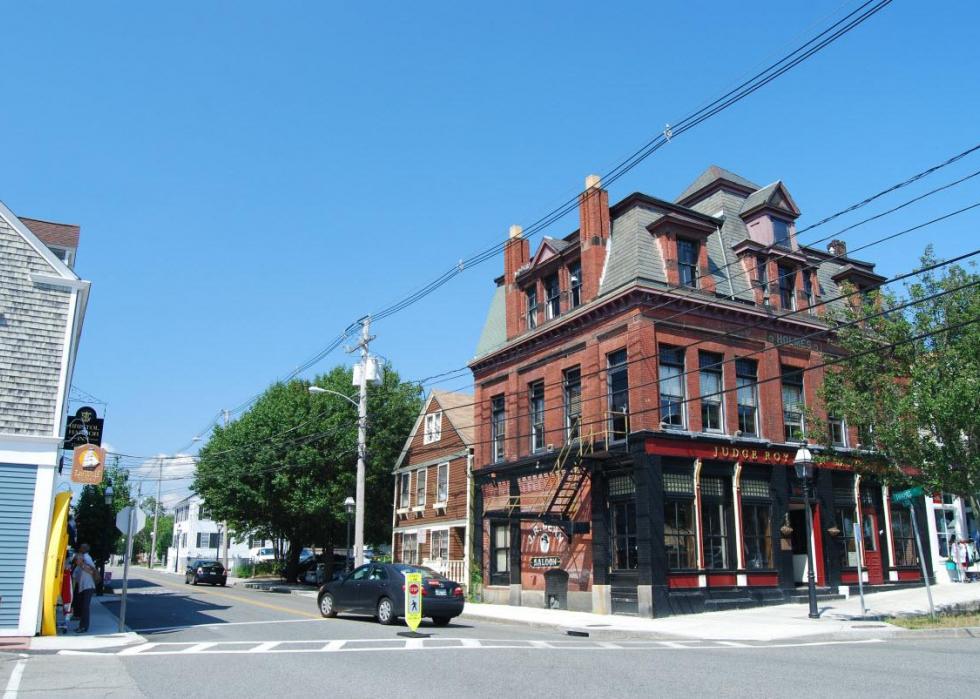 12 / 50
Rhode Island: Bristol County
Population: 49,228
Overall Niche grade: A
Public schools grade: A
Cost of living grade: C-
Diversity grade: C+
Crime & safety grade: A-
Outdoor activities grade: A
Commute grade: B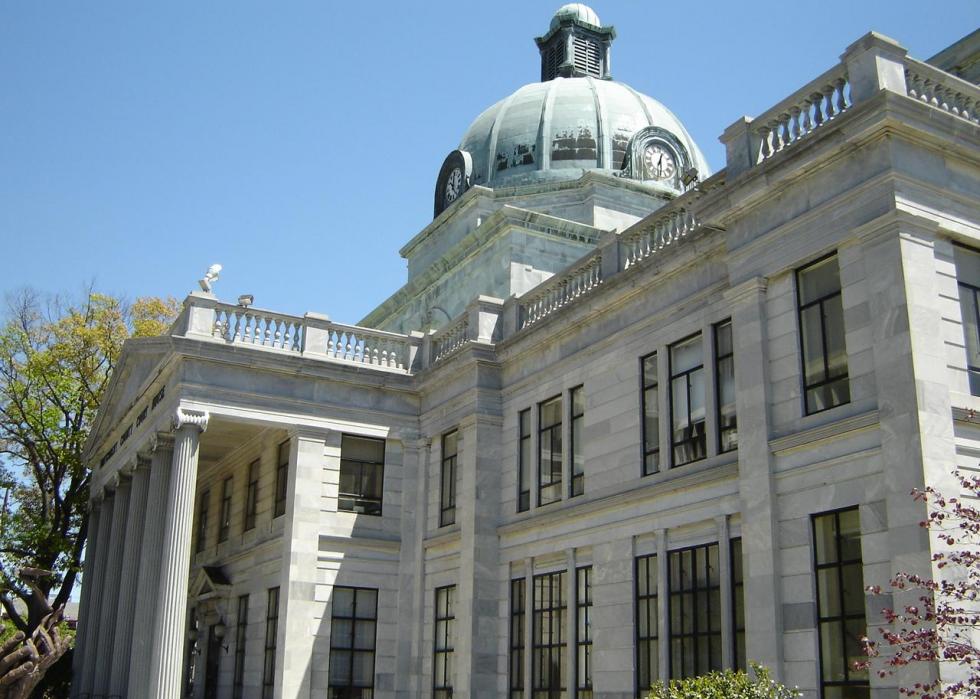 13 / 50
Pennsylvania: Montgomery County
Population: 815,876
Overall Niche grade: A+
Public schools grade: A+
Cost of living grade: C-
Diversity grade: B+
Crime & safety grade: B
Outdoor activities grade: A
Commute grade: B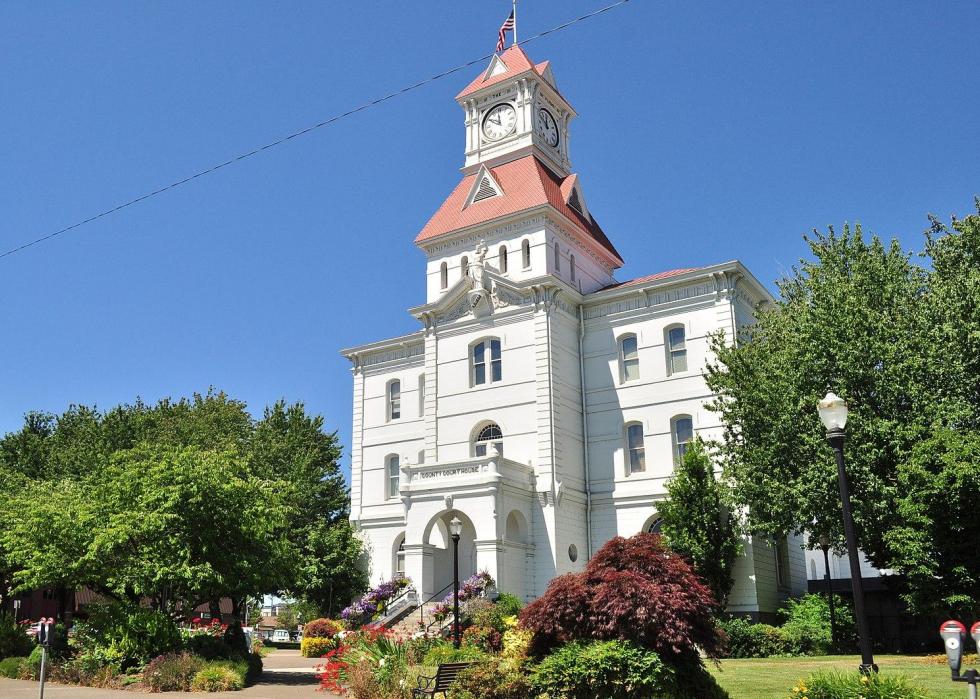 14 / 50
Oregon: Benton County
Population: 87,455
Overall Niche grade: A+
Public schools grade: A
Cost of living grade: C-
Diversity grade: B
Crime & safety grade: B
Outdoor activities grade: A
Commute grade: A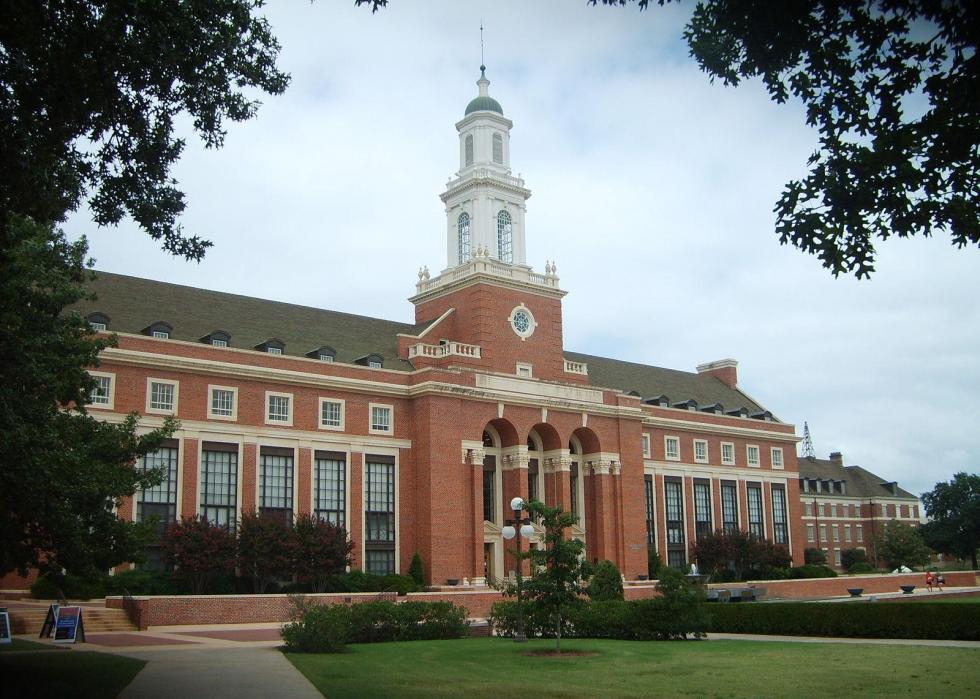 15 / 50
Oklahoma: Payne County
Population: 79,953
Overall Niche grade: A+
Public schools grade: A+
Cost of living grade: B
Diversity grade: N/A
Crime & safety grade: B-
Outdoor activities grade: C
Commute grade: A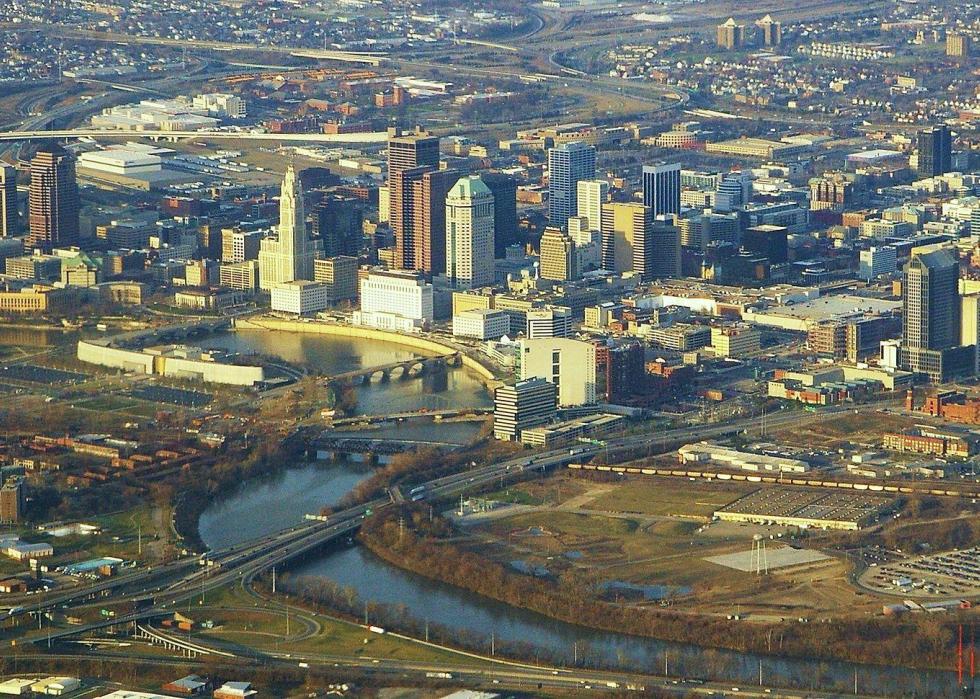 16 / 50
Ron Reiring // Wikicommons
Ohio: Delaware County
Population: 188,996
Overall Niche grade: A+
Public schools grade: A+
Cost of living grade: B-
Diversity grade: B-
Crime & safety grade: B+
Outdoor activities grade: A-
Commute grade: C+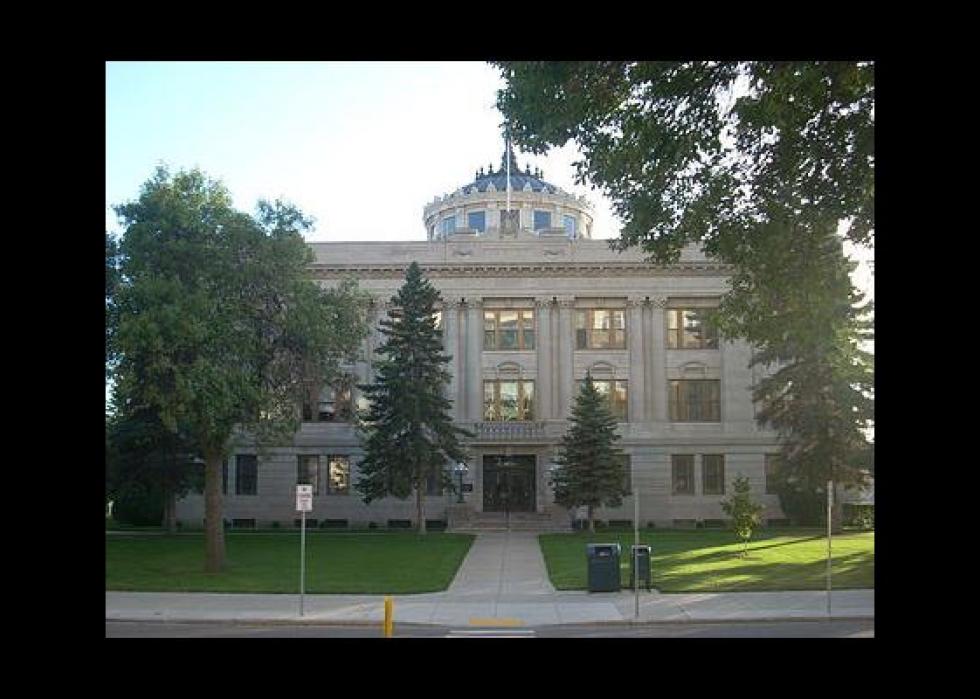 17 / 50
North Dakota: Grand Forks County
Population: 69,793
Overall Niche grade: A
Public schools grade: A
Cost of living grade: B
Diversity grade: B-
Crime & safety grade: B-
Outdoor activities grade: B-
Commute grade: A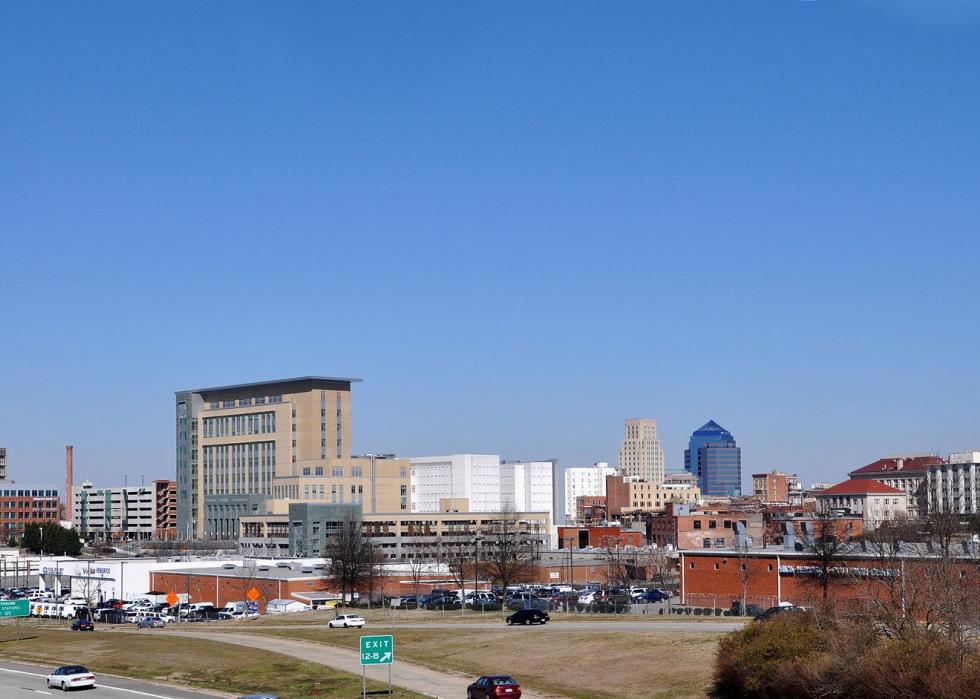 18 / 50
James Willamor // Wikicommons
North Carolina: Orange County
Population: 139,807
Overall Niche grade: A+
Public schools grade: A+
Cost of living grade: C+
Diversity grade: A
Crime & safety grade: B-
Outdoor activities grade: B+
Commute grade: A-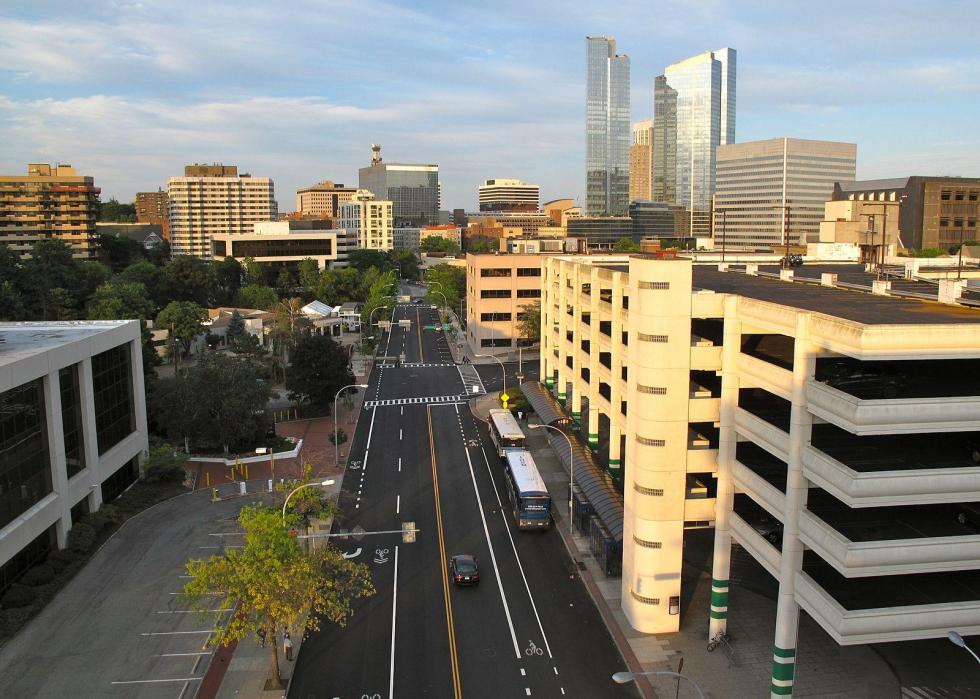 19 / 50
Steve Carrea // Wikicommons
New York: Westchester County
Population: 969,229
Overall Niche grade: A
Public schools grade: A+
Cost of living grade: D-
Diversity grade: A
Crime & safety grade: B-
Outdoor activities grade: A
Commute grade: B-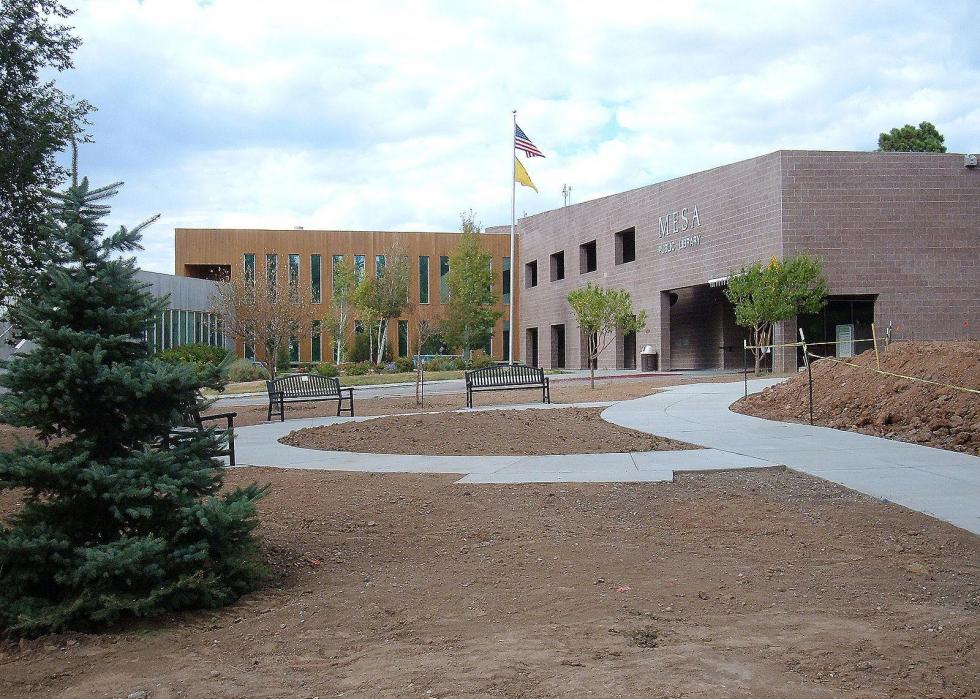 20 / 50
New Mexico: Los Alamos County
Population: 17,895
Overall Niche grade: A+
Public schools grade: A+
Cost of living grade: C+
Diversity grade: B+
Crime & safety grade: A-
Outdoor activities grade: A-
Commute grade: A+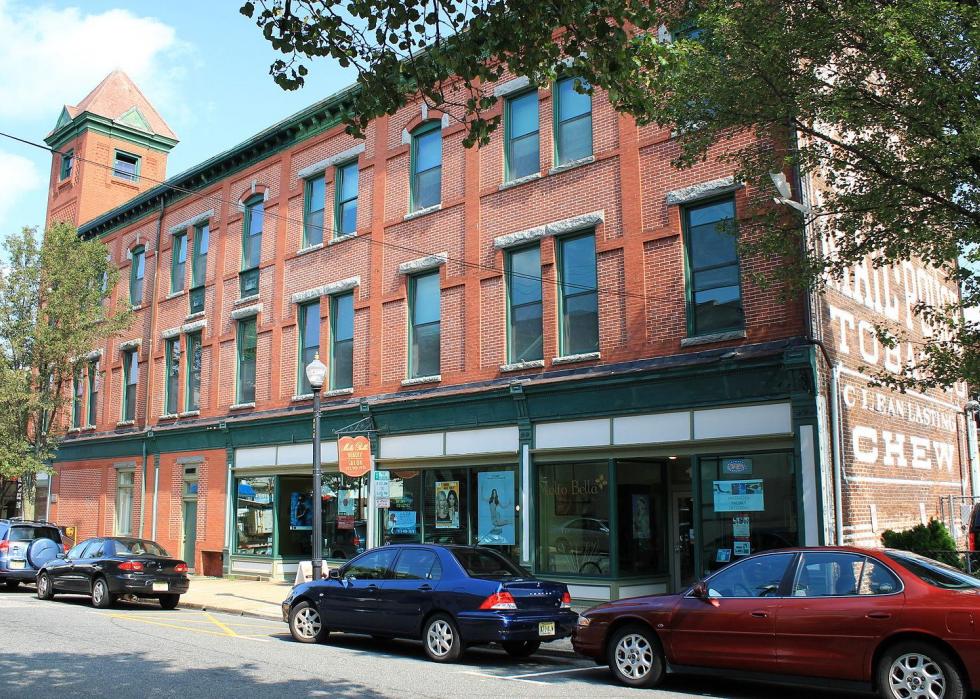 21 / 50
Lalmeister // Wikicommons
New Jersey: Morris County
Population: 498,215
Overall Niche grade: A+
Public schools grade: A+
Cost of living grade: D+
Diversity grade: B+
Crime & safety grade: B+
Outdoor activities grade: A-
Commute grade: B-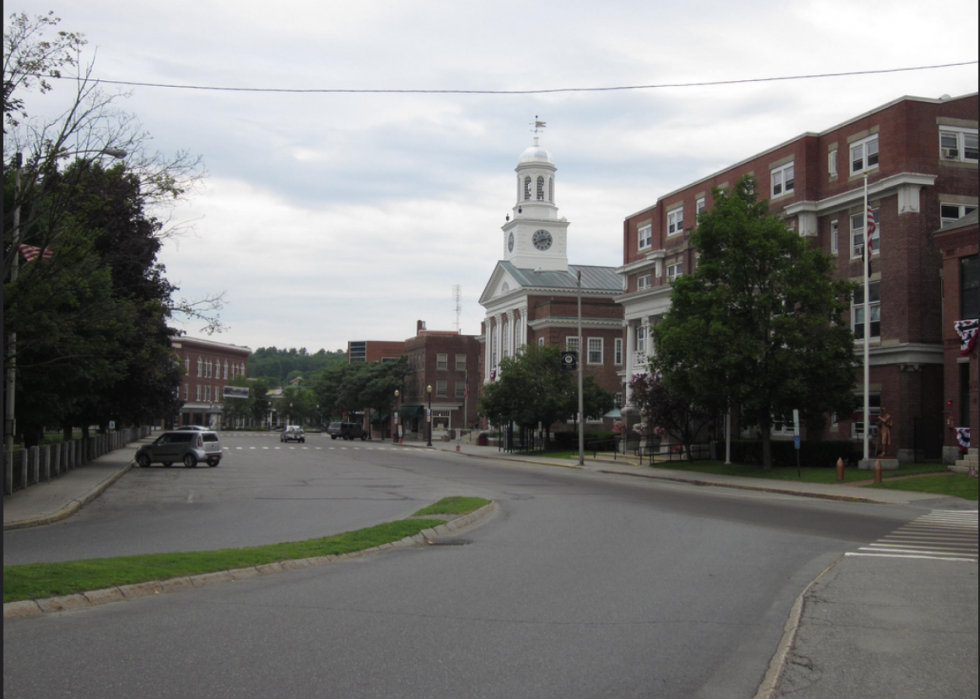 22 / 50
New Hampshire : Grafton County
Population: 89,164
Overall Niche grade: A-
Public schools grade: A-
Cost of living grade: C
Diversity grade: B-
Crime & safety grade: B
Outdoor activities grade: A
Commute grade: A-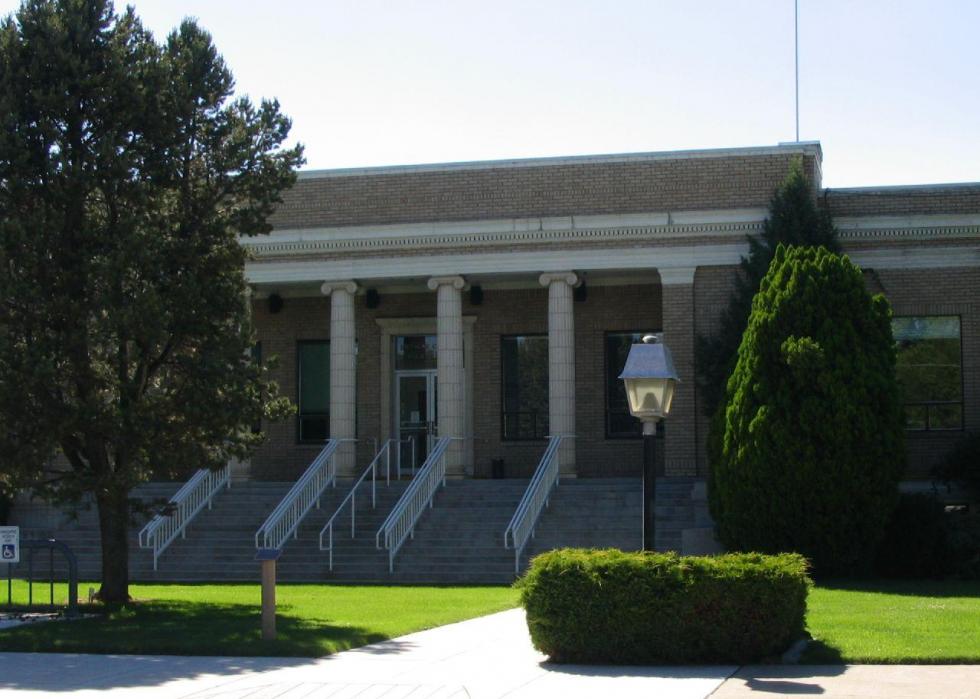 23 / 50
Nevada: Douglas County
Population: 47,426
Overall Niche grade: B+
Public schools grade: A
Cost of living grade: C-
Diversity grade: B
Crime & safety grade: N/A
Outdoor activities grade: A
Commute grade: B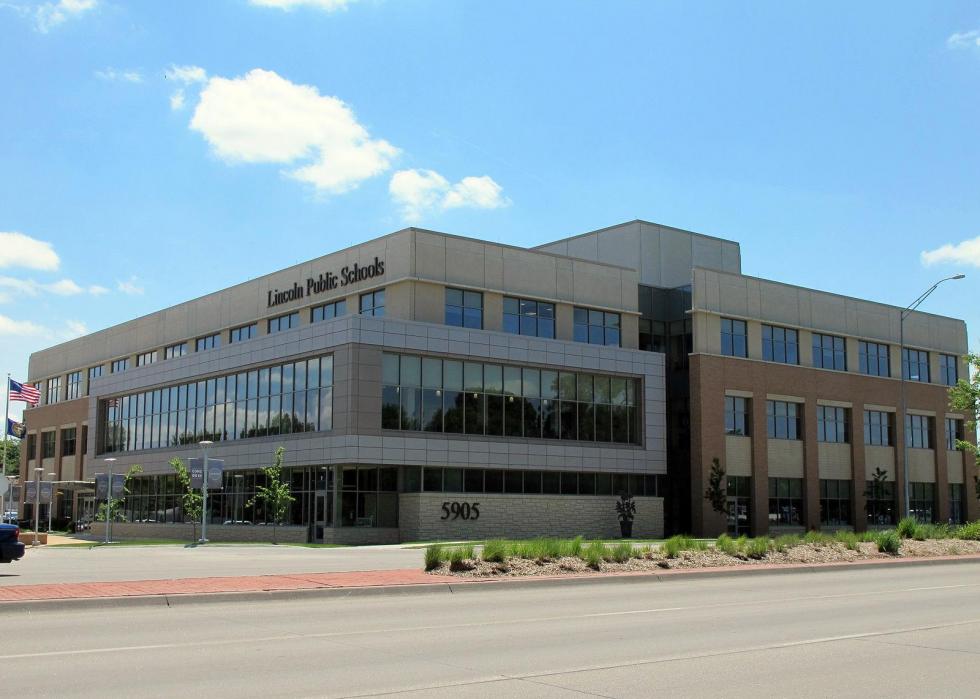 24 / 50
Nebraska: Lancaster County
Population: 301,707
Overall Niche grade: A+
Public schools grade: A+
Cost of living grade: B
Diversity grade: B
Crime & safety grade: C+
Outdoor activities grade: B+
Commute grade: A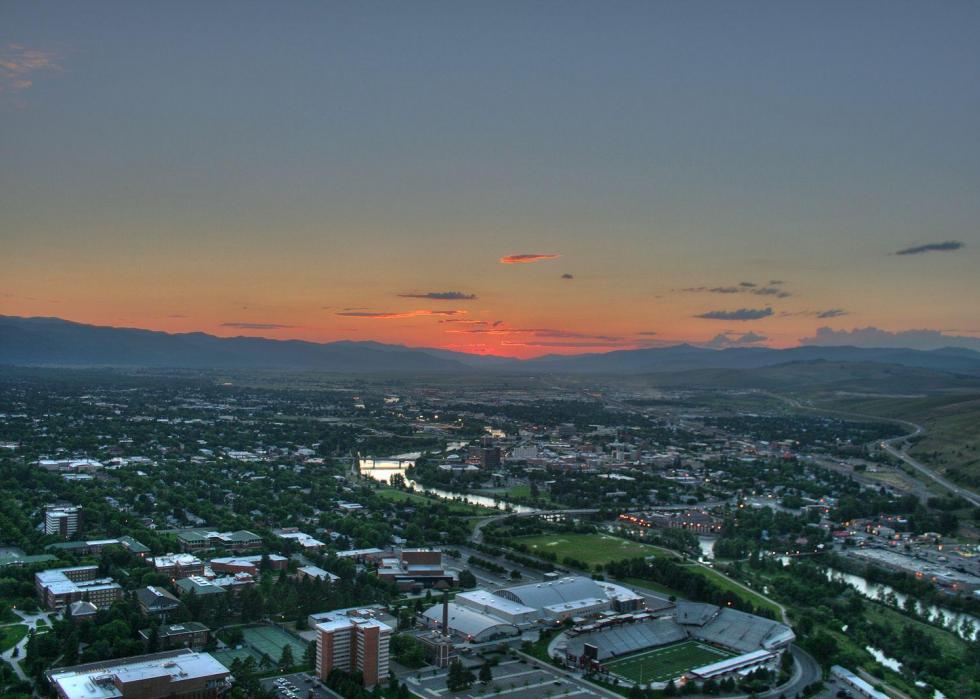 25 / 50
Prizrak 2084 // Wikicommons
Montana: Missoula County
Population: 113,101
Overall Niche grade: A-
Public schools grade: B+
Cost of living grade: C-
Diversity grade: B-
Crime & safety grade: C+
Outdoor activities grade: B+
Commute grade: A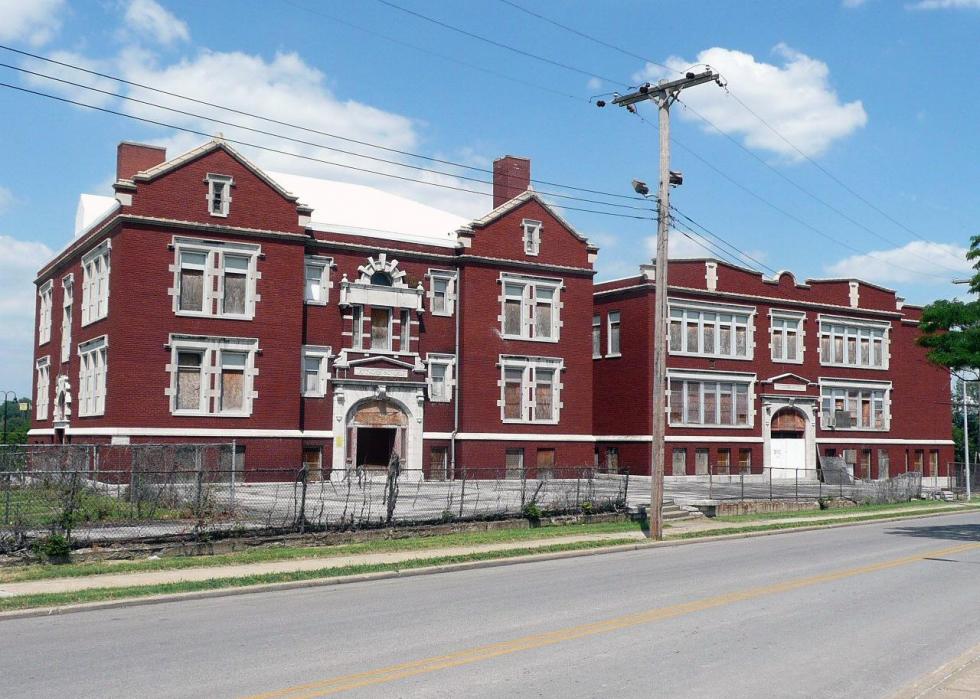 26 / 50
Missouri: Platte County
Population: 94,970
Overall Niche grade: A+
Public schools grade: A+
Cost of living grade: B
Diversity grade: B
Crime & safety grade: B
Outdoor activities grade: B+
Commute grade: B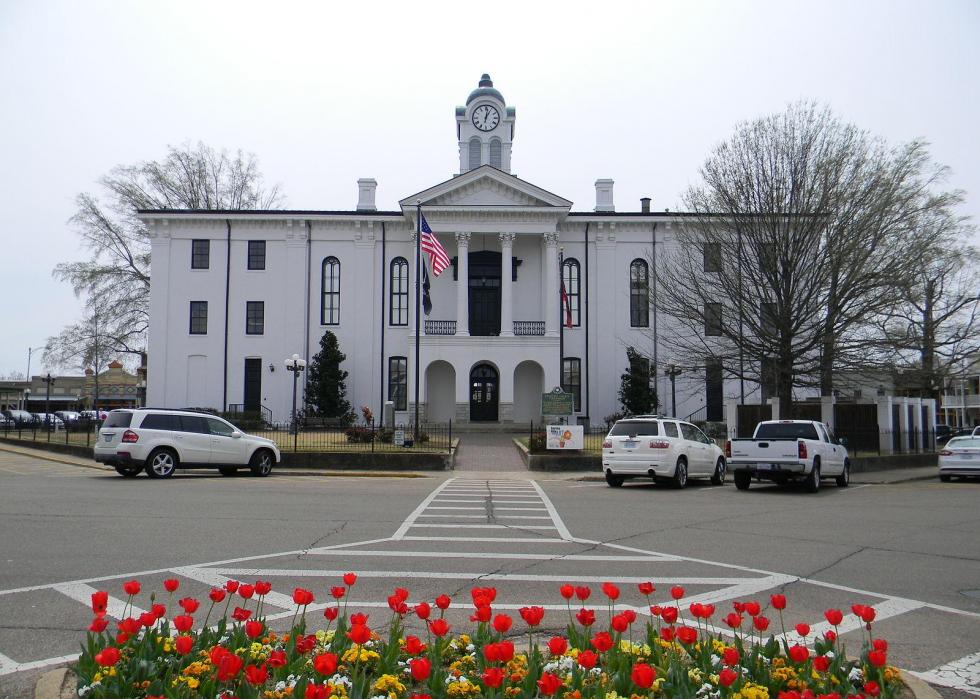 27 / 50
BobCummings // Wikicommons
Mississippi: Lafayette County
Population: 52,193
Overall Niche grade: A+
Public schools grade: A
Cost of living grade: B
Diversity grade: B+
Crime & safety grade: B-
Outdoor activities grade: B+
Commute grade: A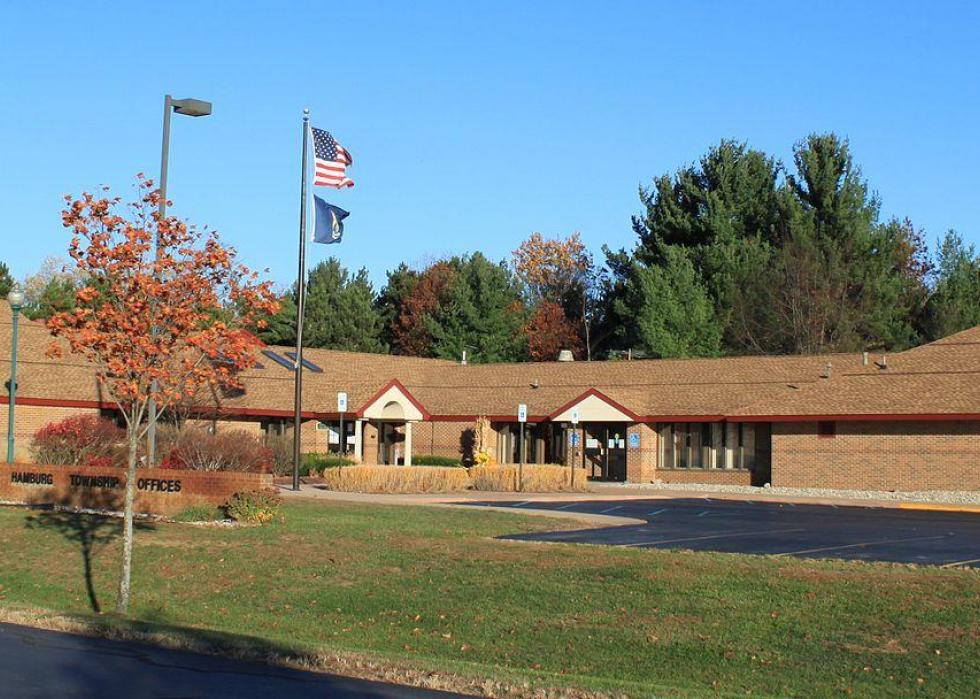 28 / 50
Dwight Burdette // Wikicommons
Minnesota: Carver County
Population: 97,143
Overall Niche grade: A+
Public schools grade: A+
Cost of living grade: B
Diversity grade: B-
Crime & safety grade: B+
Outdoor activities grade: A
Commute grade: B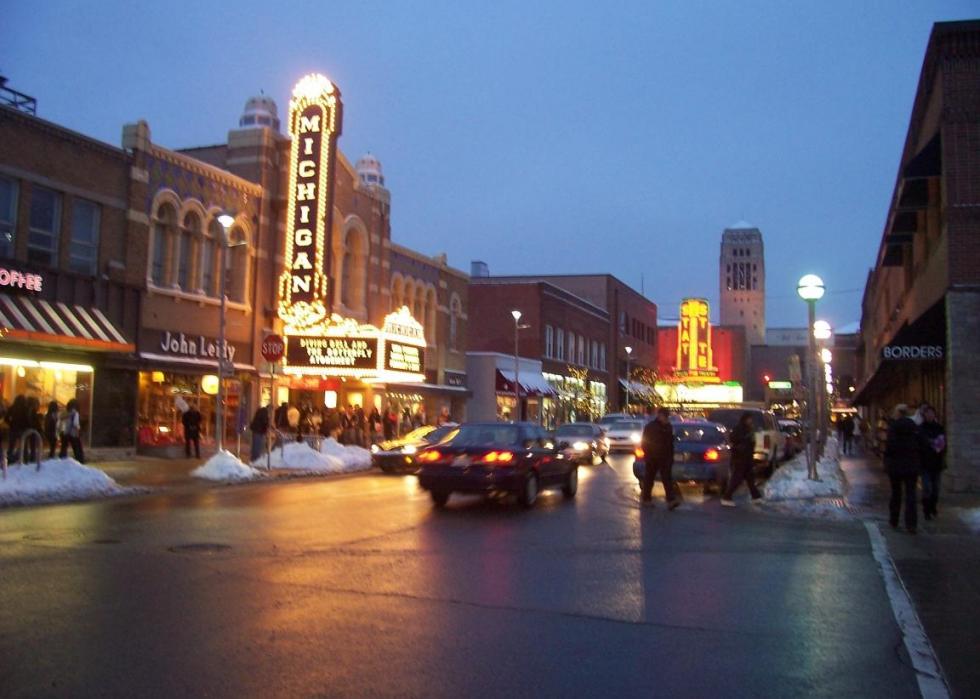 29 / 50
Traveler100 // Wikicommons
Michigan: Washtenaw County
Population: 358,082
Overall Niche grade: A+
Public schools grade: A+
Cost of living grade: B-
Diversity grade: A-
Crime & safety grade: B
Outdoor activities grade: A
Commute grade: A-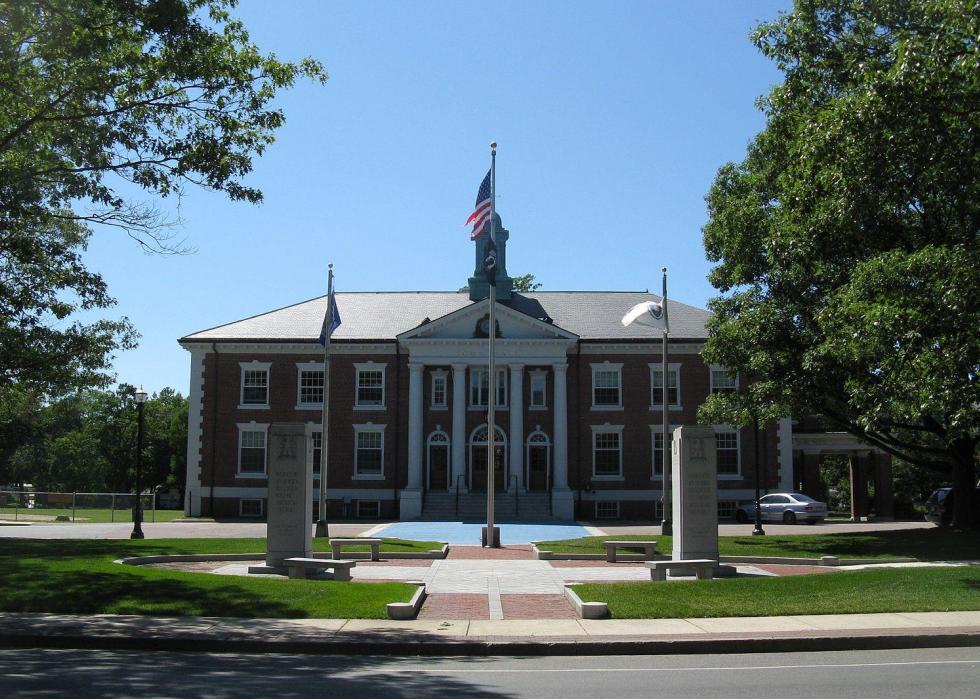 30 / 50
John Phelan // Wikicommons
Massachusetts: Norfolk County
Population: 691,218
Overall Niche grade: A+
Public schools grade: A+
Cost of living grade: C-
Diversity grade: B+
Crime & safety grade: B
Outdoor activities grade: A
Commute grade: B-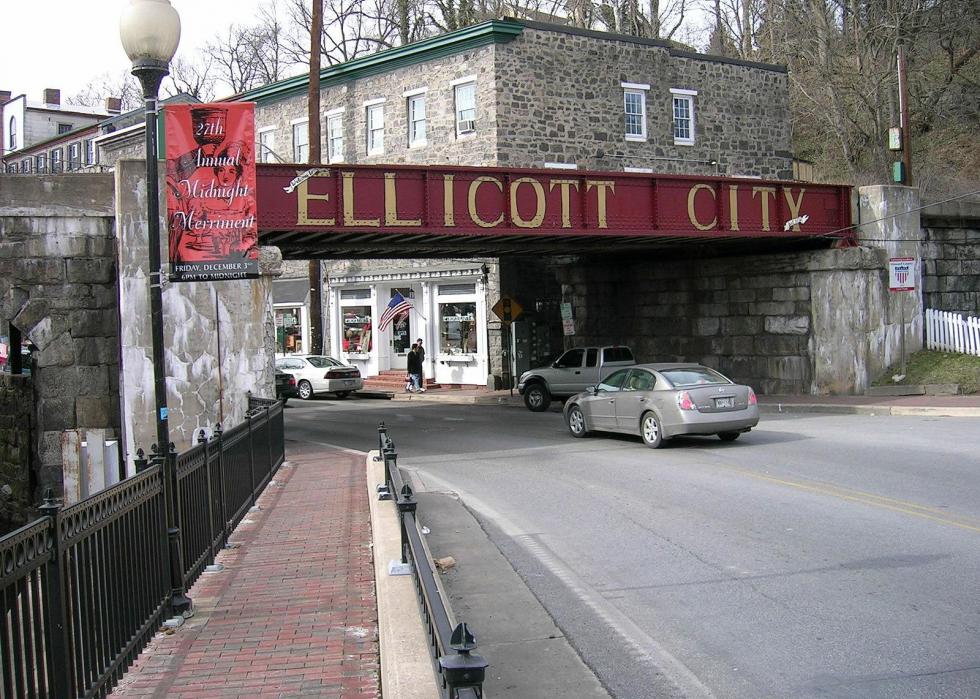 31 / 50
Author Mike Haw from Hyattsville, MD, USA // Wikicommons
Maryland: Howard County
Population: 308,447
Overall Niche grade: A+
Public schools grade: A+
Cost of living grade: C
Diversity grade: A
Crime & safety grade: N/A
Outdoor activities grade: A-
Commute grade: C+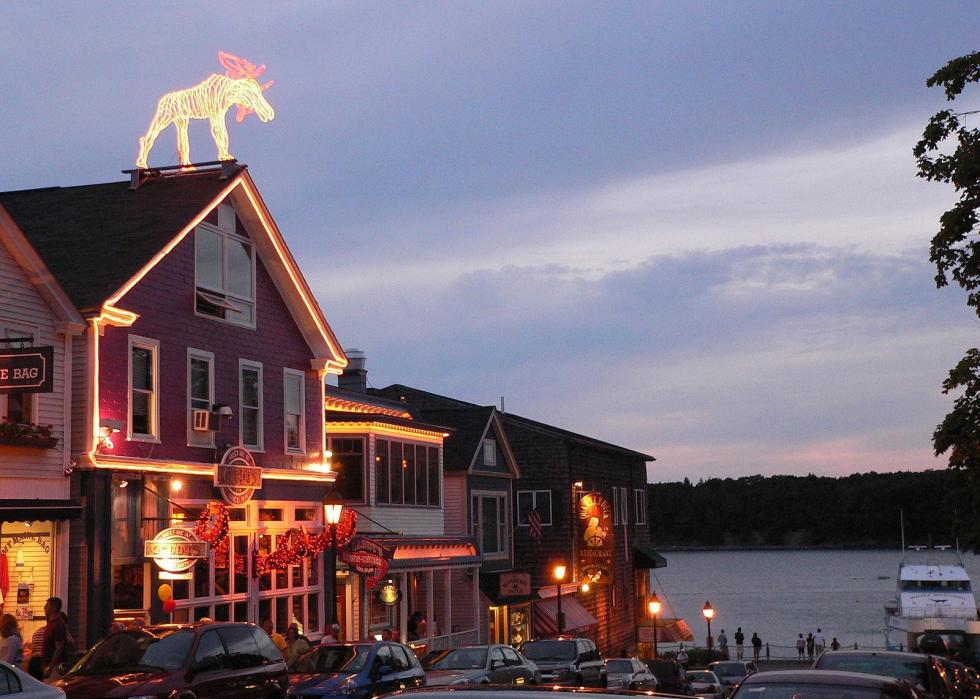 32 / 50
Lee Coursey // Wikicommons
Maine: Hancock County
Population: 54,483
Overall Niche grade: B+
Public schools grade: A-
Cost of living grade: C+
Diversity grade: C
Crime & safety grade: B+
Outdoor activities grade: A-
Commute grade: B+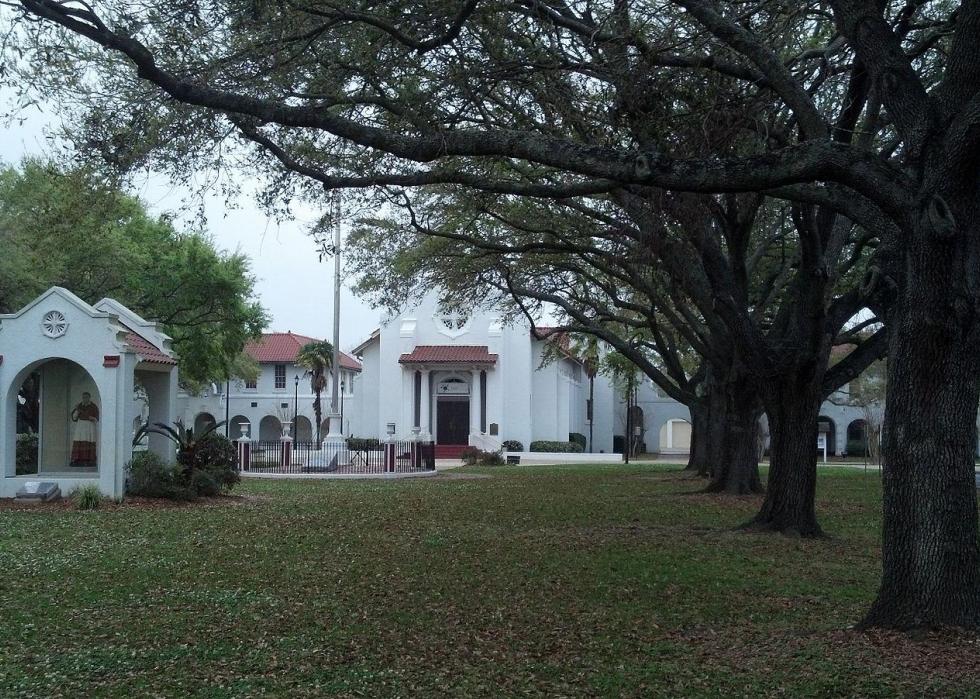 33 / 50
Louisiana: St. Charles Parish
Population: 52,708
Overall Niche grade: A
Public schools grade: A+
Cost of living grade: B
Diversity grade: A-
Crime & safety grade: N/A
Outdoor activities grade: B
Commute grade: C+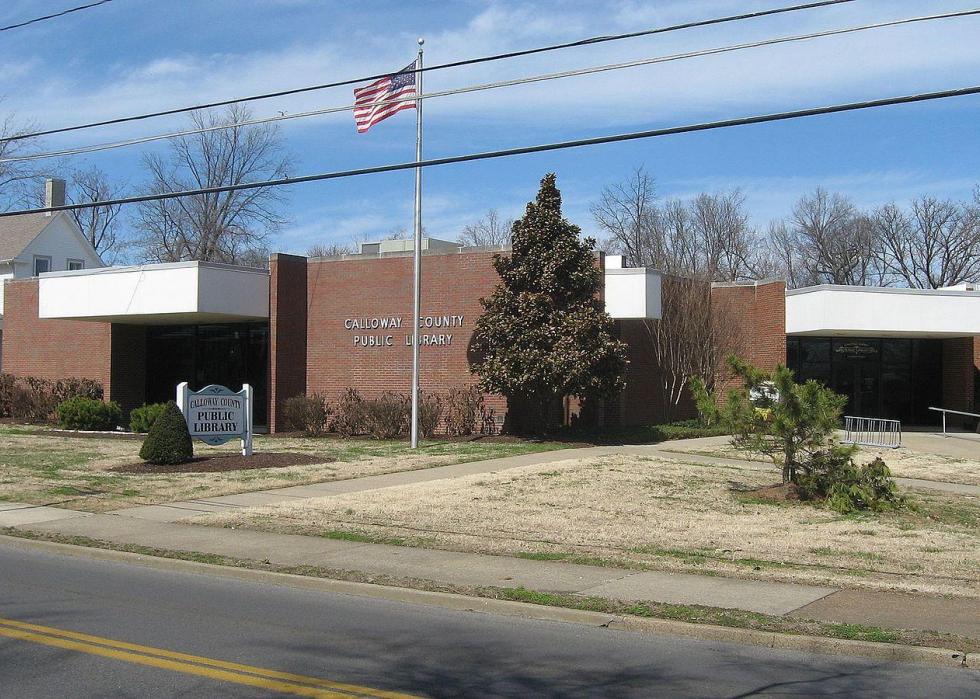 34 / 50
Kentucky: Calloway County
Population: 38,302
Overall Niche grade: A
Public schools grade: A+
Cost of living grade: B+
Diversity grade: C+
Crime & safety grade: B-
Outdoor activities grade: B
Commute grade: A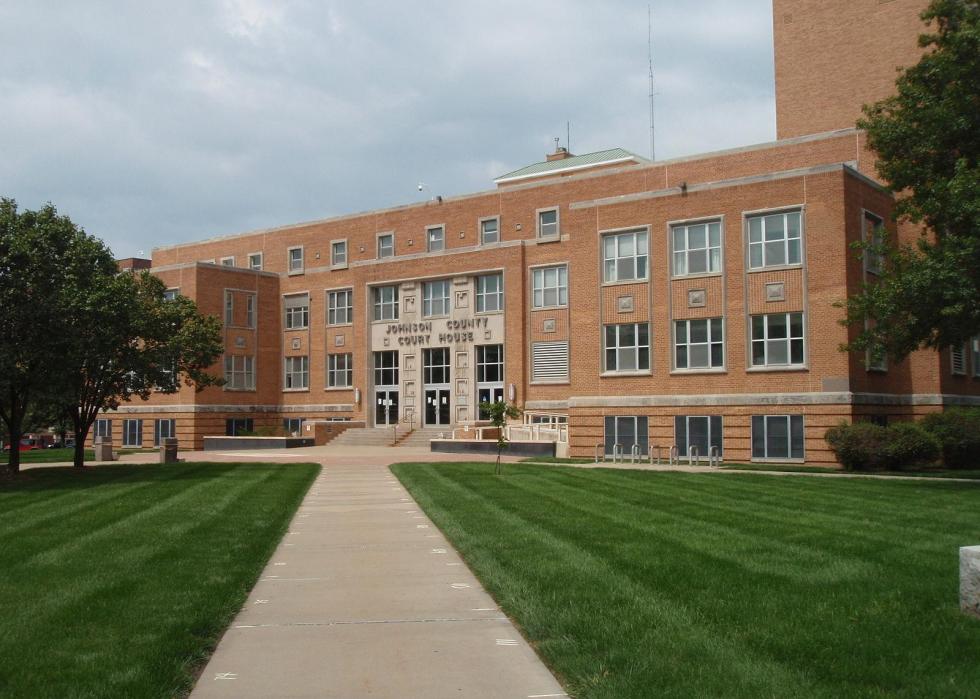 35 / 50
Kansas: Johnson County
Population: 572,428
Overall Niche grade: A+
Public schools grade: A+
Cost of living grade: B
Diversity grade: B
Crime & safety grade: B
Outdoor activities grade: A-
Commute grade: B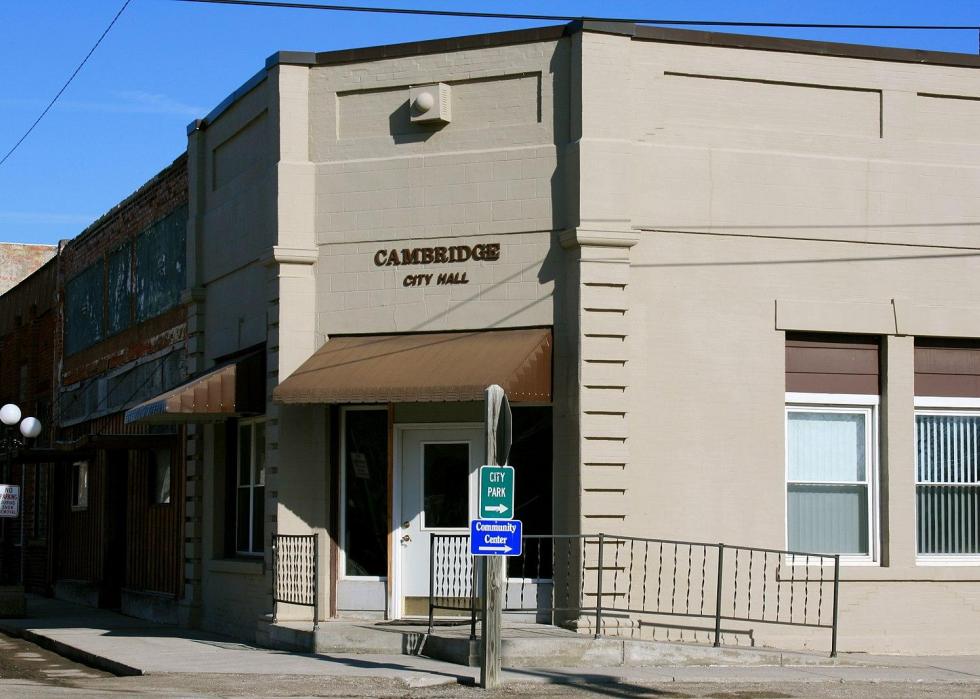 36 / 50
Ashton B Crew // Wikicommons
Iowa: Story County
Population: 94,834
Overall Niche grade: A+
Public schools grade: A+
Cost of living grade: B
Diversity grade: B-
Crime & safety grade: B
Outdoor activities grade: B-
Commute grade: A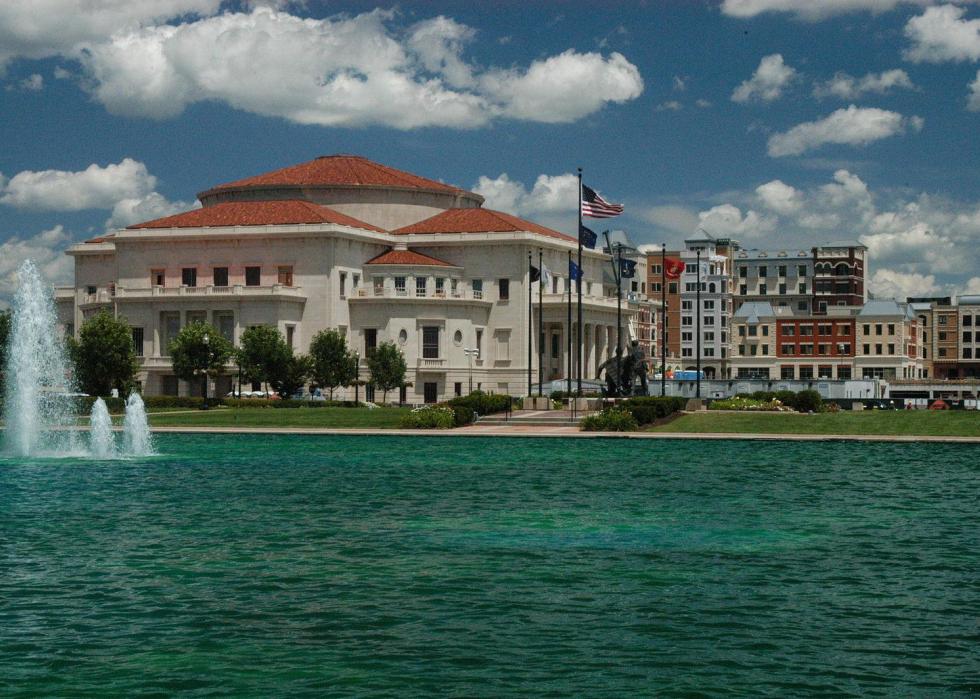 37 / 50
Carmel,Indiana // Wikicommons
Indiana: Hamilton County
Population: 303,042
Overall Niche grade: A+
Public schools grade: A+
Cost of living grade: B
Diversity grade: B
Crime & safety grade: A-
Outdoor activities grade: B+
Commute grade: B-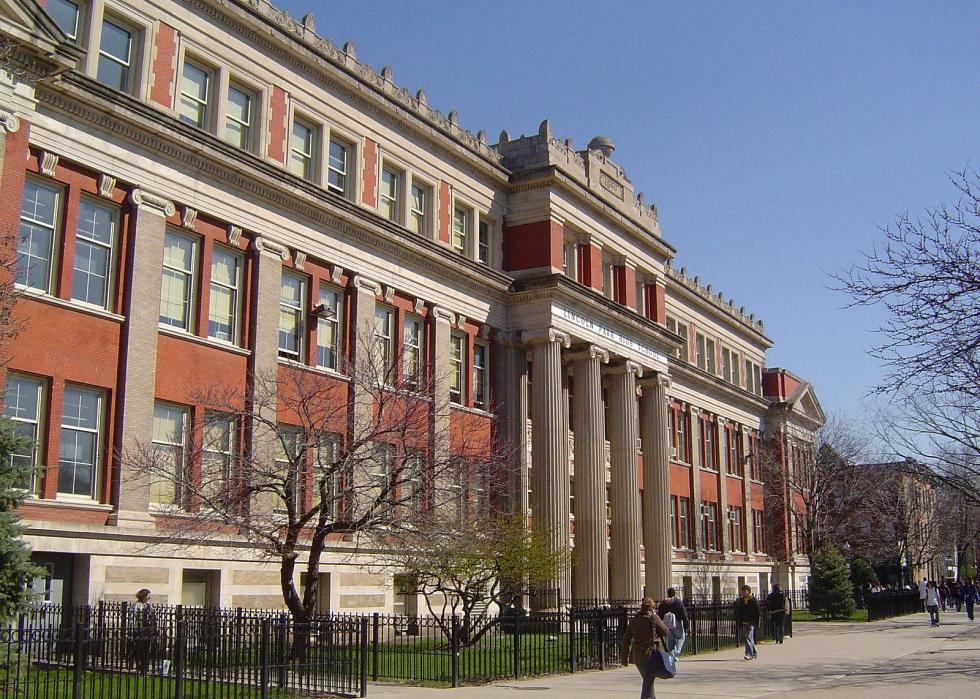 38 / 50
Kseferovic // Wikicommons
Illinois: DuPage County
Population: 930,514
Overall Niche grade: A+
Public schools grade: A+
Cost of living grade: C+
Diversity grade: A-
Crime & safety grade: B+
Outdoor activities grade: A-
Commute grade: B-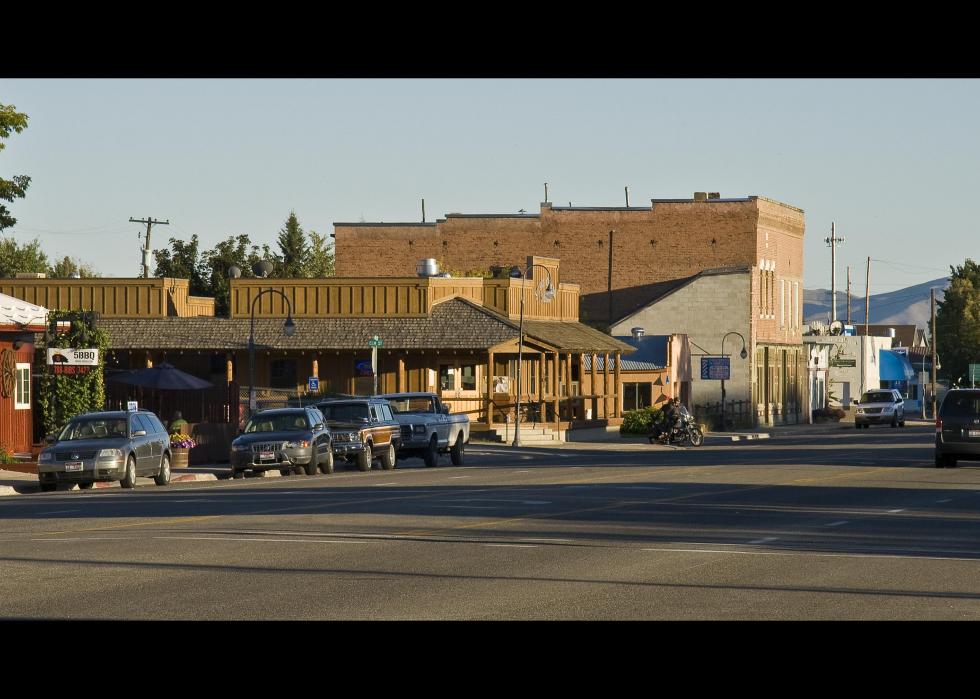 39 / 50
Acroterion // Wikicommons
Idaho: Blaine County
Population: 21,427
Overall Niche grade: A
Public schools grade: A
Cost of living grade: D+
Diversity grade: B+
Crime & safety grade: B+
Outdoor activities grade: B
Commute grade: A
40 / 50
Hawaii: Honolulu County
Population: 986,999
Overall Niche grade: B-
Public schools grade: B-
Cost of living grade: D-
Diversity grade: N/A
Crime & safety grade: N/A
Outdoor activities grade: C
Commute grade: B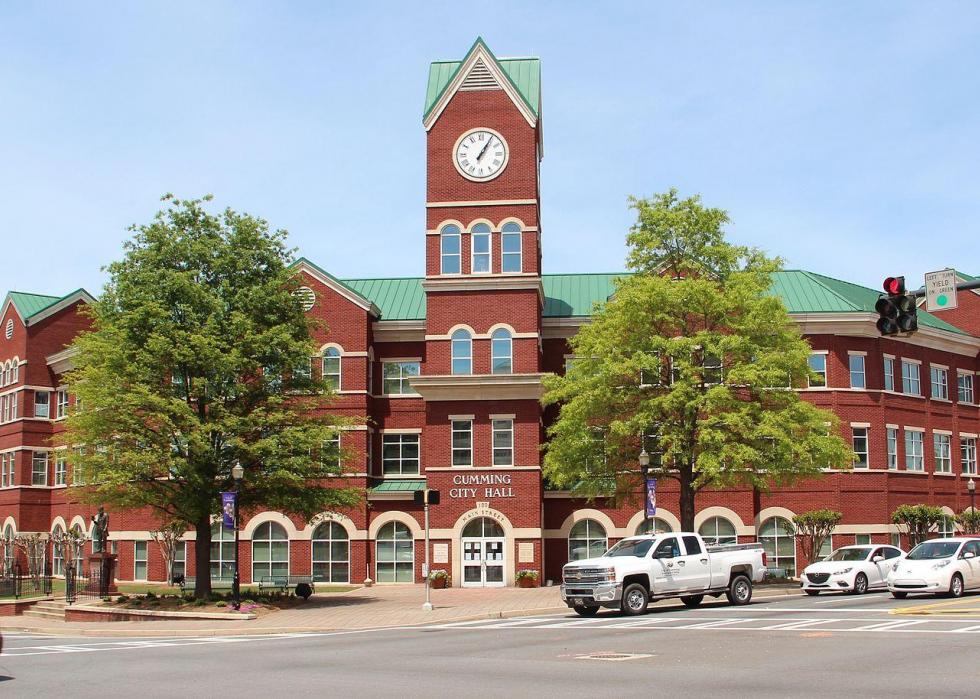 41 / 50
Thomson200 // Wikicommons
Georgia: Forsyth County
Population: 203,841
Overall Niche grade: A+
Public schools grade: A+
Cost of living grade: B-
Diversity grade: B+
Crime & safety grade: B
Outdoor activities grade: A-
Commute grade: C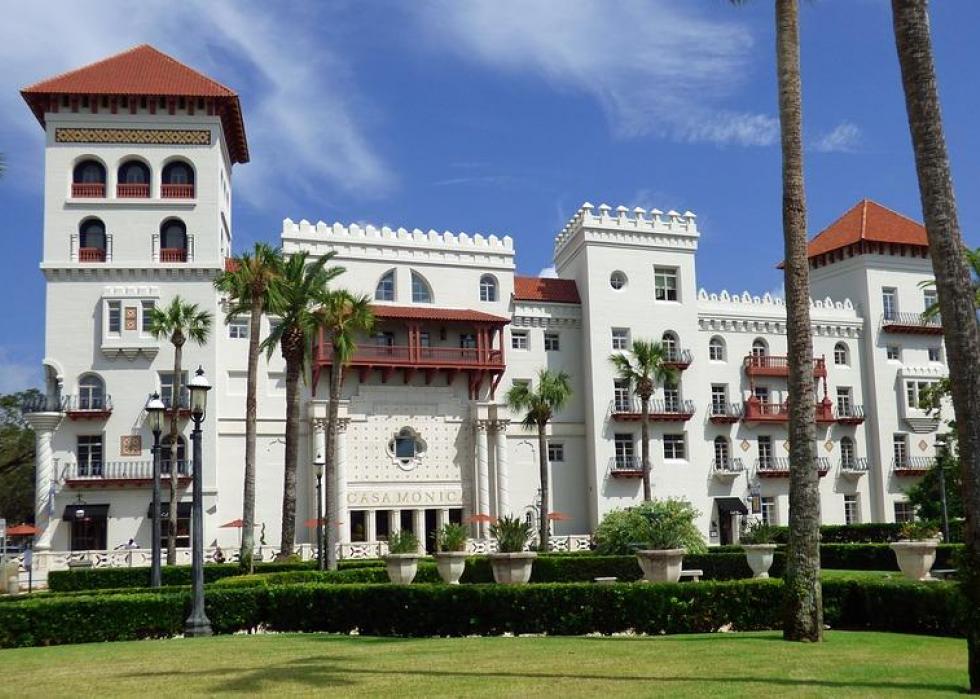 42 / 50
Florida: St. Johns County
Population: 218,362
Overall Niche grade: A+
Public schools grade: A+
Cost of living grade: C+
Diversity grade: B
Crime & safety grade: C
Outdoor activities grade: A
Commute grade: B-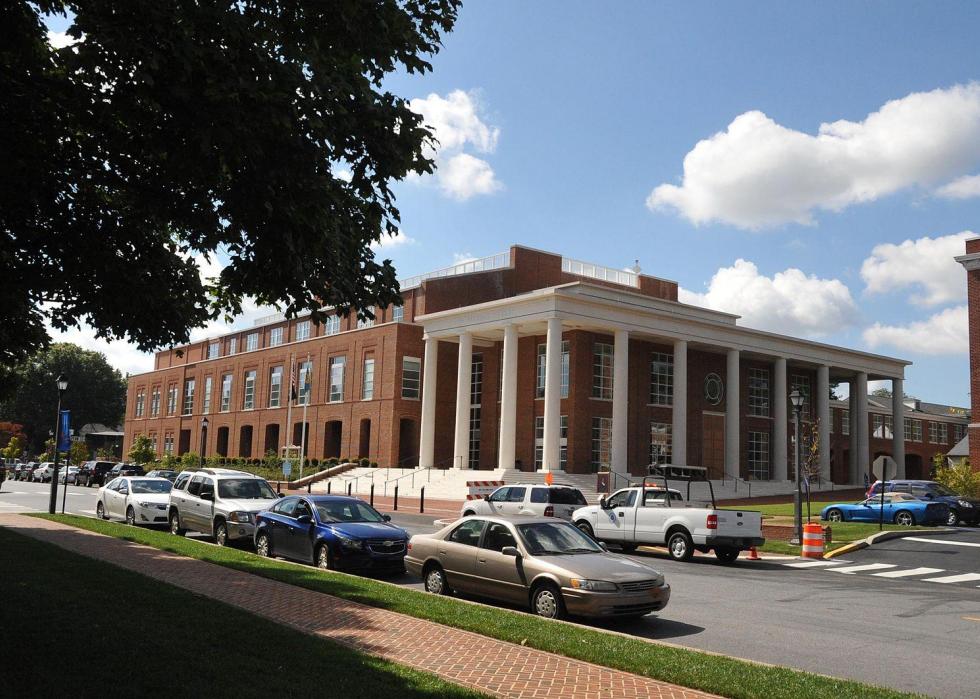 43 / 50
JERRYE & ROY KLOTZ MD // Wikicommons
Delaware: Kent County
Population: 171,474
Overall Niche grade: B+
Public schools grade: A-
Cost of living grade: B-
Diversity grade: A
Crime & safety grade: C
Outdoor activities grade: B+
Commute grade: B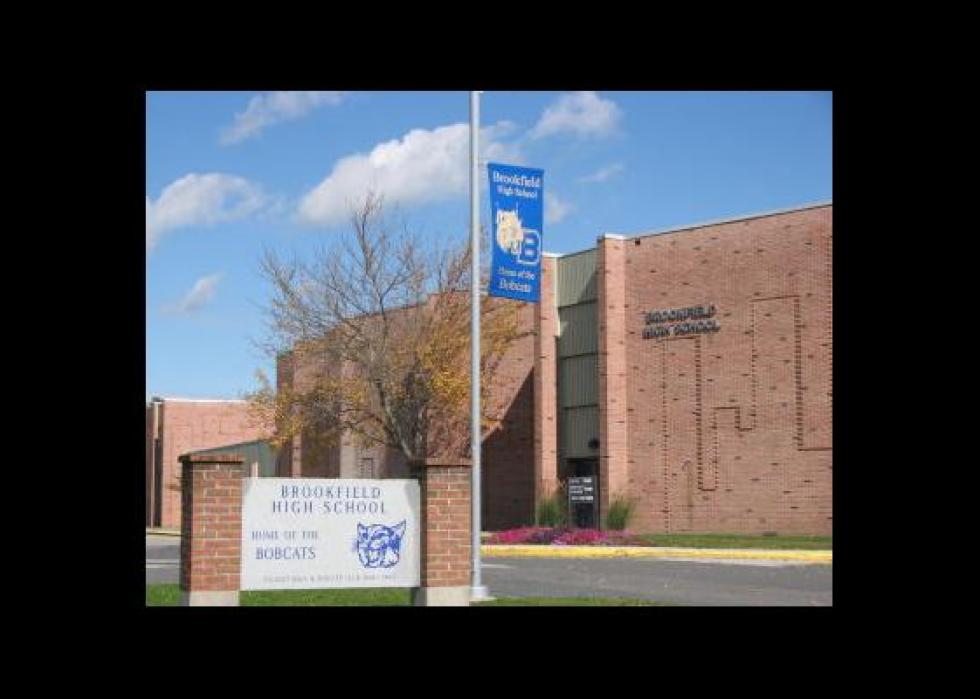 44 / 50
Connecticut: Fairfield County
Population: 941,618
Overall Niche grade: A
Public schools grade: A-
Cost of living grade: D
Diversity grade: A
Crime & safety grade: B-
Outdoor activities grade: A
Commute grade: B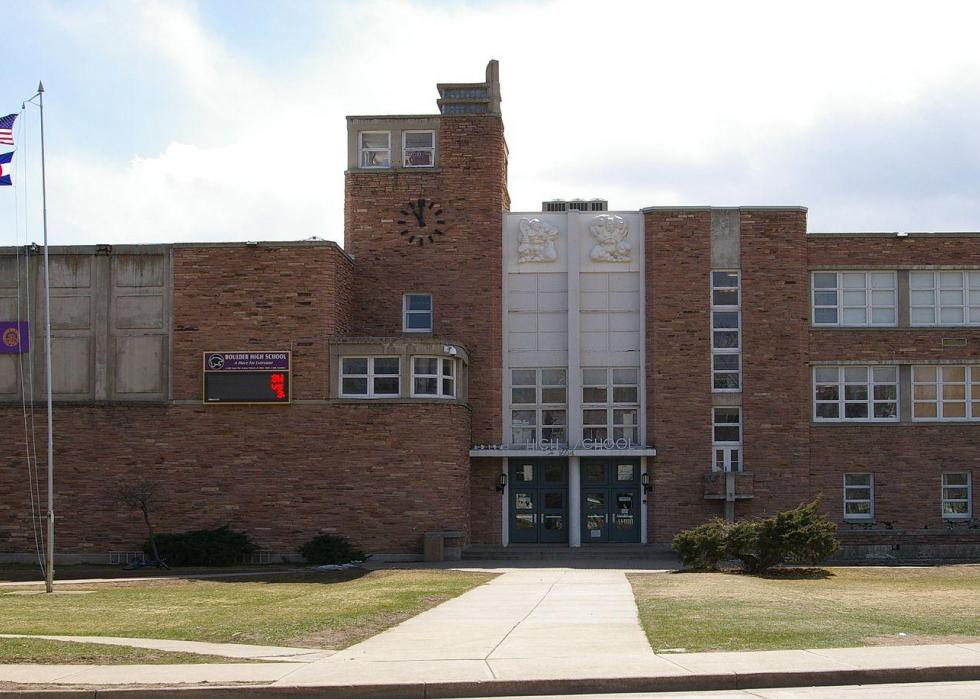 45 / 50
Colorado: Boulder County
Population: 313,961
Overall Niche grade: A+
Public schools grade: A+
Cost of living grade: D+
Diversity grade: B+
Crime & safety grade: B-
Outdoor activities grade: A
Commute grade: A-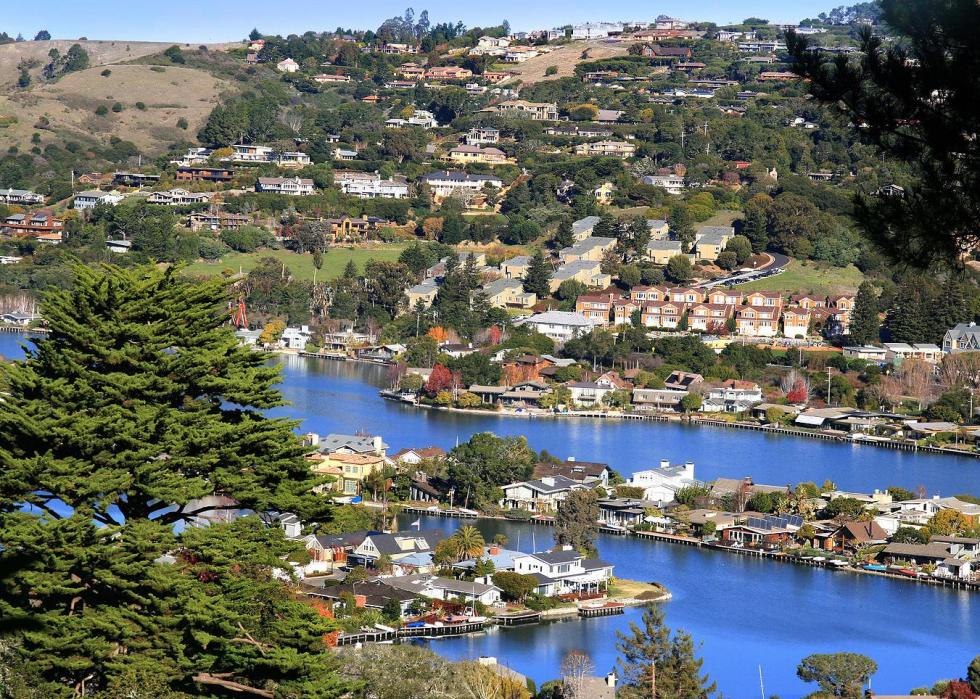 46 / 50
Brocken Inaglory // Wikicommons
California: Marin County
Population: 259,358
Overall Niche grade: A+
Public schools grade: A+
Cost of living grade: D-
Diversity grade: A-
Crime & safety grade: B-
Outdoor activities grade: A+
Commute grade: B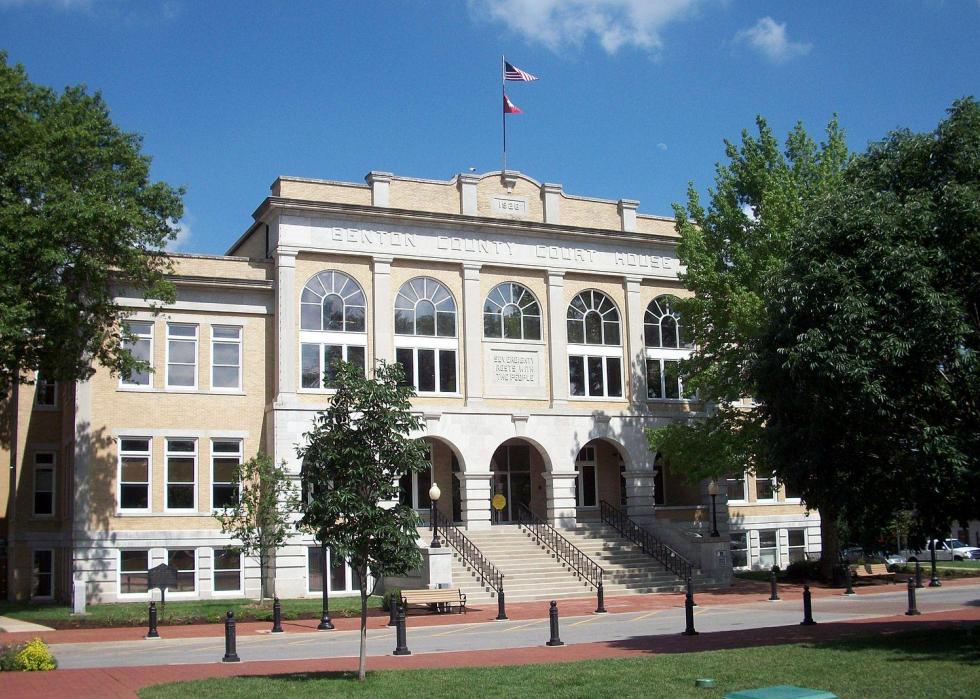 47 / 50
Brandonrush // Wikicommons
Arkansas: Benton County
Population: 245,231
Overall Niche grade: A+
Public schools grade: A+
Cost of living grade: B+
Diversity grade: A-
Crime & safety grade: B
Outdoor activities grade: B+
Commute grade: B+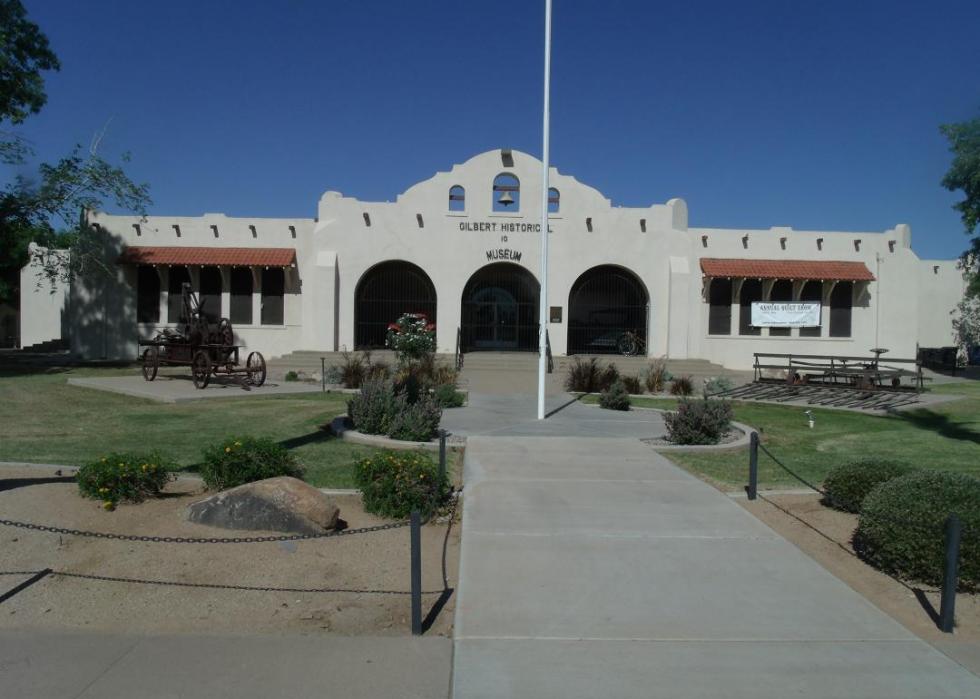 48 / 50
Tony the Marine // Wikicommons
Arizona: Maricopa County
Population: 4,088,549
Overall Niche grade: A-
Public schools grade: B
Cost of living grade: C-
Diversity grade: A
Crime & safety grade: C+
Outdoor activities grade: A-
Commute grade: B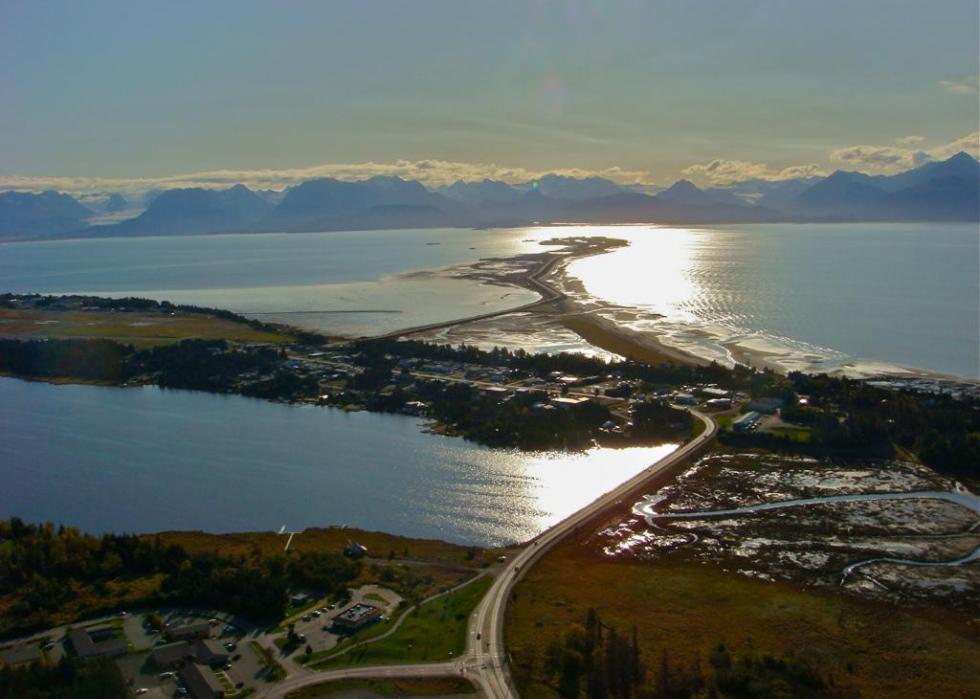 49 / 50
Scott McMurren // Wikicommons
Alaska: Kenai Peninsula Borough
Population: 57,637
Overall Niche grade: B
Public schools grade: B
Cost of living grade: C
Diversity grade: N/A
Crime & safety grade: C+
Outdoor activities grade: B-
Commute grade: A-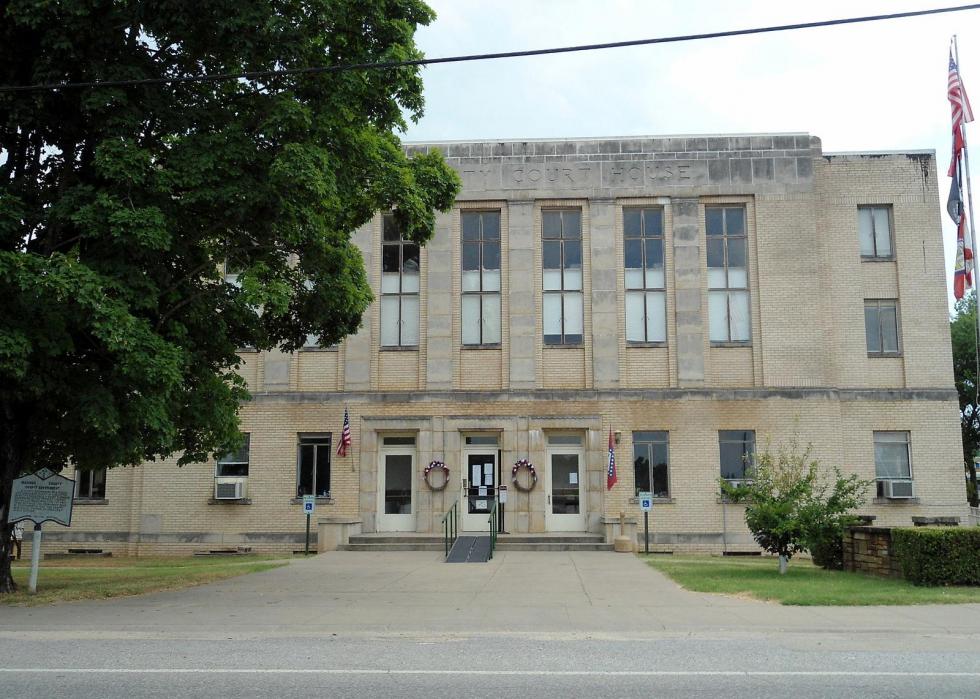 50 / 50
Brandonrush // Wikicommons
Alabama: Madison County
Population: 349,973
Overall Niche grade: A+
Public schools grade: A+
Cost of living grade: B+
Diversity grade: A
Crime & safety grade: C
Outdoor activities grade: B+
Commute grade: B