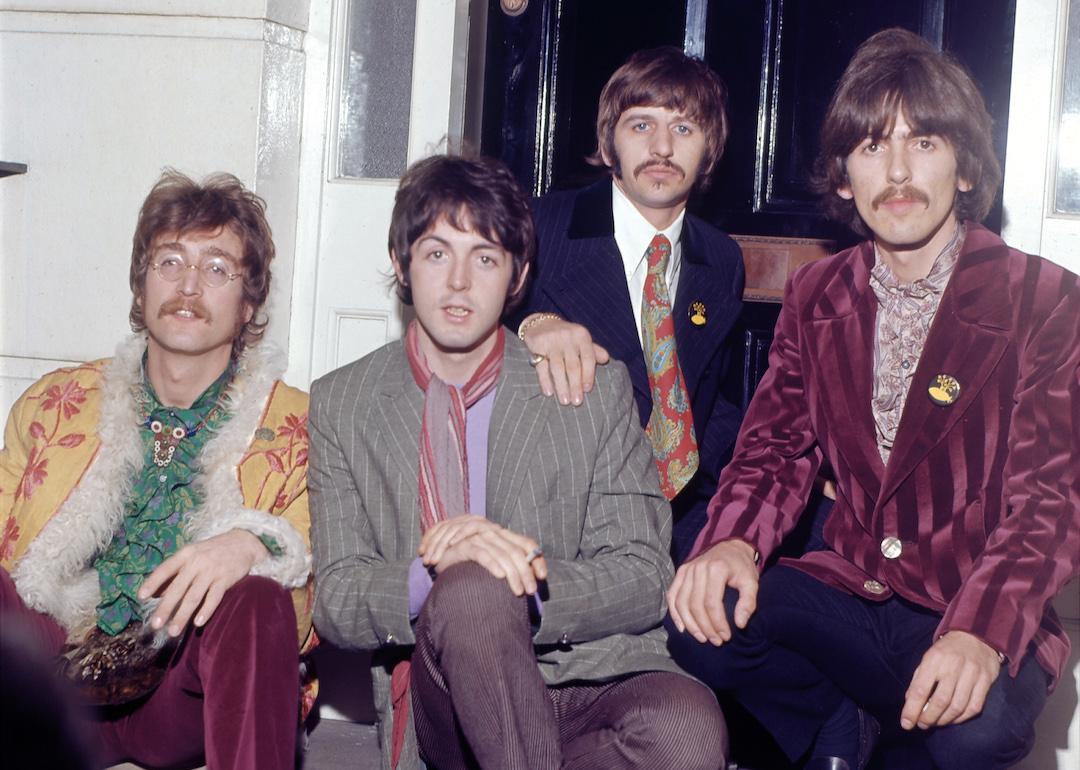 100 best albums from the '60s
Jeff Hochberg // Getty Images
100 best albums from the '60s
Few people would dispute the claim that the 1960s produced a generous crop of influential albums. But few people would likely agree on exactly which albums deserve such a claim.
Stacker compiled the top 100 albums according to Best Ever Albums, which ranks albums according to their appearance and performance on 40,000 editorial and data-based charts such as Rolling Stone, Pitchfork, and Billboard. The rankings are up-to-date as of January 28, 2021.
It should come as no surprise that the Beatles topped the list with 11 albums, from their first to their last, followed by singer-songwriter Bob Dylan with seven albums. Other artists with respectable showings were the Beach Boys, the Doors, Simon & Garfunkel, the Band, the Rolling Stones, and The Who.
Slightly offbeat musicians like Leonard Cohen and the Kinks made the list, as did more offbeat musicians like Frank Zappa. So did not terribly well-known bands like Small Faces and the Pretty Things, utterly obscure psychedelic artists like United States of America and 13th Floor Elevators, and often-overlooked bands like the Velvet Underground, the Zombies, and King Crimson.
Jazz albums made a strong showing, especially albums by John Coltrane and Miles Davis. Women did not fare nearly as well, with artists like Aretha Franklin and Janis Jopln picking up just seven of the 100 spots.
The Best Ever Albums score is derived from a formula that weighs how many charts an album has appeared on and how high it was on each of those charts, and awards points accordingly. For a more in-depth methodology, click here.
So where were stalwarts like Joni Mitchell and Judy Collins? The Grateful Dead? Elvis Presley? Frank Sinatra? Take a look and see if your favorite albums from the 1960s made the cut.
You may also like: 25 musicians who broke barriers