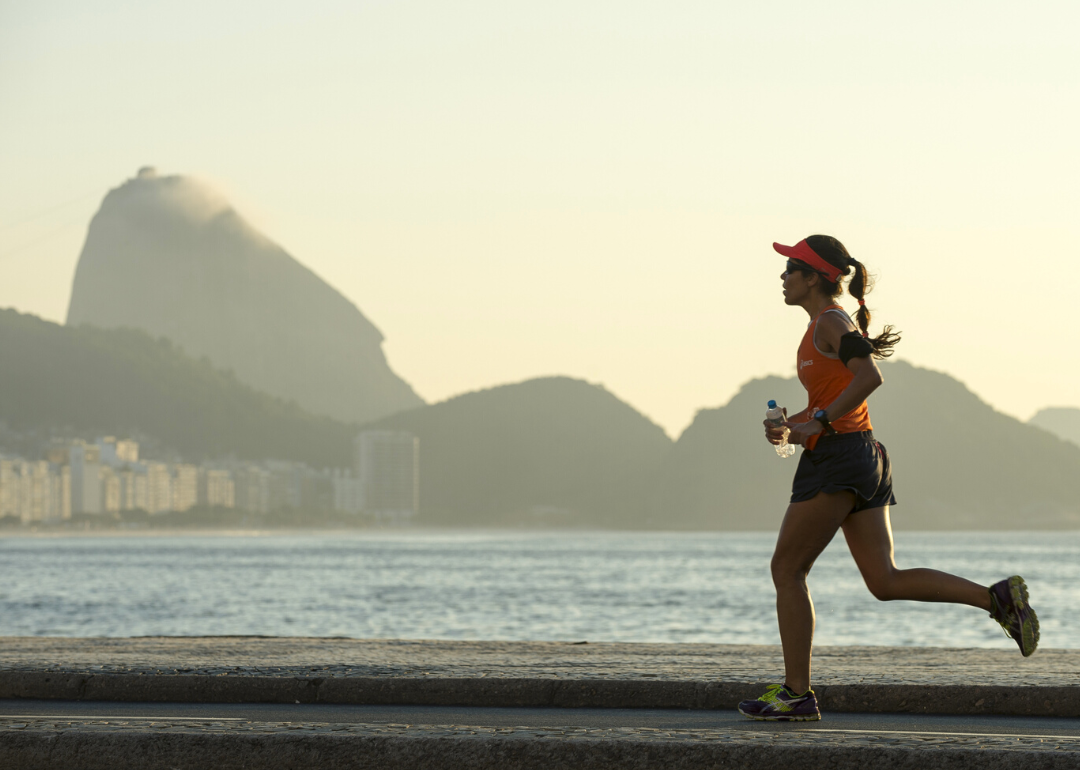 Stacker Studio
10 scenic running paths from around the world
lazyllama // Shutterstock
10 scenic running paths from around the world
One of the best ways to see a city when you travel is to go for a run. But don't treat it like your daily jog back home. Look around to admire places you've never seen; stop often to take photos that you can later share with friends and family; and don't hesitate to stop at landmarks, scenic vistas, and even open-air markets to rehydrate with a tropical beverage.
Thistle reviewed travel publications and running route roundups to identify 10 scenic running paths around the world. There are thousands of wondrous places to run, but we think you'll find these to be especially enticing.
If you decide to make running part of your next trip, be sure to (a) pack running shoes and outfits that make sense for the weather forecast; (b) think of your vacation runs as explorations rather than training jaunts so that you can enjoy them more (look around rather than down at your watch or phone as you run); and (c) search the web for any races that might be scheduled where you're traveling—it's a great way to literally rub elbows with locals.
This story originally appeared on Thistle and was produced and distributed in partnership with Stacker Studio.