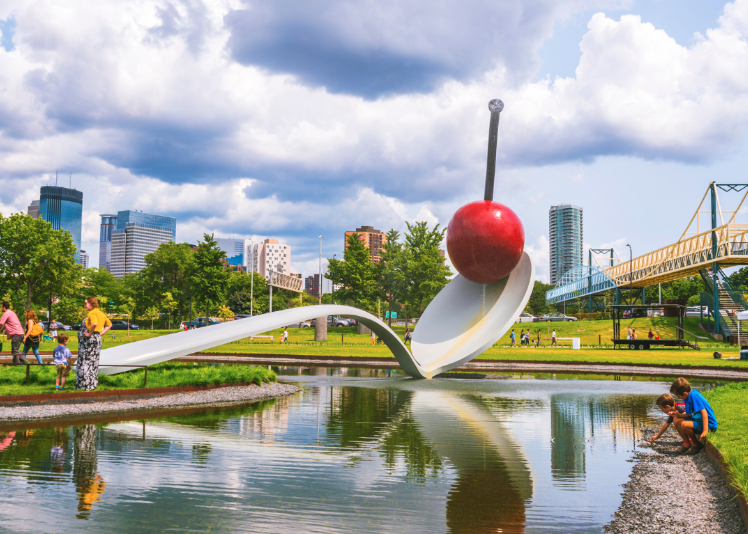 20 of the best summer art destinations
20 of the best summer art destinations
When summer weather calls for outdoor fun, consider coupling it with works of art. Stacker compiled 20 of the best outdoor art destinations to fill your summer itinerary from the East to West Coast. Ahead lays a visual arts feast—with helpings of the work of Serra, Calder, Walker, Chagall, Oldenburg, Gonzalez-Torres, Holzer, Kapoor, and hundreds of other international artists.
Pack your favorite walking shoes and clock thousands of steps while traversing various terrains: hilly valleys, city sidewalks, winding hiking trails, unique bridges, and desert landscapes. A few destinations exceed 100 acres.
Visit site-specific installations in the Mojave Desert, Marfa, Texas, and Seattle's waterfront. Relax and wander in picturesque public parks and gardens to take in magnificent, towering sculptures in Minneapolis and Chicago, not to mention Indianapolis and New Orleans. Or immerse yourself in an awe-inspiring public art block of Detroit and a street art oasis of Miami. Whether you're looking for a quick day trip or prepared to embark on an art-packed weekend, lakes, labyrinths, fountains, and even neon await you on these adventures. Are you ready?