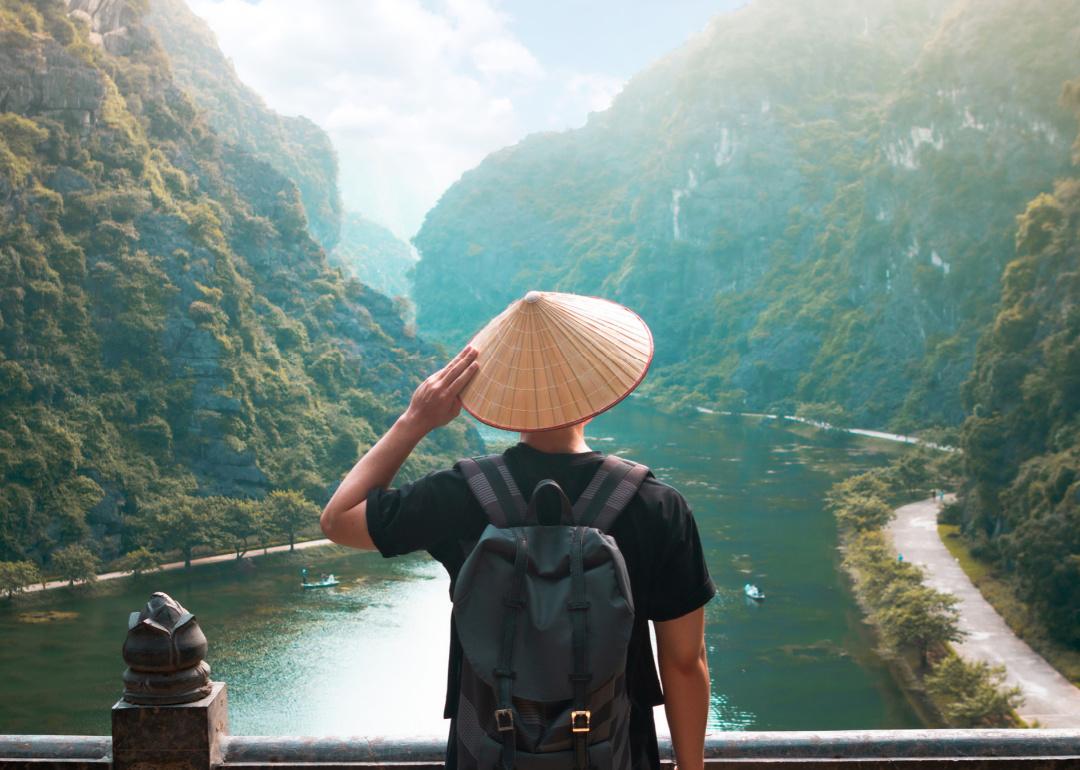 20 of the best travel destinations where the US dollar stretches the most
Minh Mi Goi // Shutterstock
20 of the best travel destinations where the US dollar stretches the most
Since 2020 the COVID-19 pandemic has limited and, in many cases, completely halted international travel, but that's finally changing. The United Nations World Tourism Organization expects global tourism to return to near pre-pandemic levels in 2023.
When planning an international trip, travelers must decide when and where to go, obtain passports and visas, book flights and hotels, and identify any pandemic-related entry requirements. Among these considerations, the cost is one of the most crucial. With travel becoming even more expensive in 2023 due to fuel prices, inflation, and labor shortages, travelers may consider international destinations where they can get the most bang for their buck.
Stacker ranked the top 20 travel destinations where the U.S. dollar stretches the most by combining data from WorldData.info with country travel advisories issued by the State Department. Countries are only included in this analysis if they meet a Level 1 travel advisory, meaning travelers only need to "exercise normal precautions."
Qualifying countries were then ranked by their WorldData.info cost index, a metric calculated using Organisation for Economic Co-operation and Development, World Bank Group, International Monetary Fund, and Eurostat data that compares the cost of living in different countries. Additional data points, including exchange rates and geographic location, were compiled using Google Finance, XE.com, and CIA World Factbook data from March 2023.
Data shows more expensive countries are generally considered safer travel destinations. Of the countries WorldData.info rated that fall under the Level 1 travel advisory, 31.7% are more expensive than the U.S. Conversely, only 9.8% of countries with a less safe travel advisory are pricier than the U.S.
However, many safe and cost-effective options are also available for U.S. travelers. Asian countries, for example, account for seven out of the top 10 destinations on this list, with various locations in the Central, Southeast, and East Asia regions. Keep reading to learn more about these and other countries where U.S. travelers can maximize their budget.