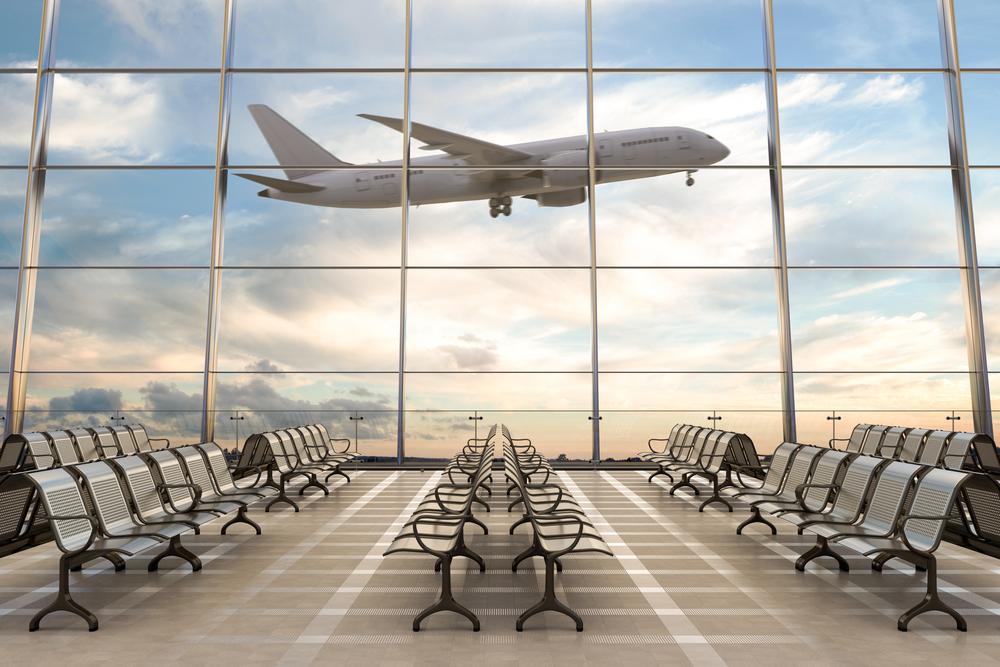 20 busiest airports in the world
20 busiest airports in the world
From world-class dining to seemingly endless moving walkways, the top airports of the world combine stunning amenities with organizational innovations designed to move millions of travellers—all while ideally minimizing the frustration of flying.
But some airports have a far bigger challenge, namely in terms of the sheer number of passengers aiming to fly in and out of their gates. To understand which airports handle the most travelers, Stacker looked to Airports Council International's 2018 edition of the World Airport Traffic Report, released Sept. 20, 2018. Comparing data from more than 2,500 airports in over 175 countries, the release ranks airports by arriving and departing passengers, providing a look at which airports dominated in terms of total travelers for last year.
Read on to explore which airports took the top spots for traffic, including five right here in the United States.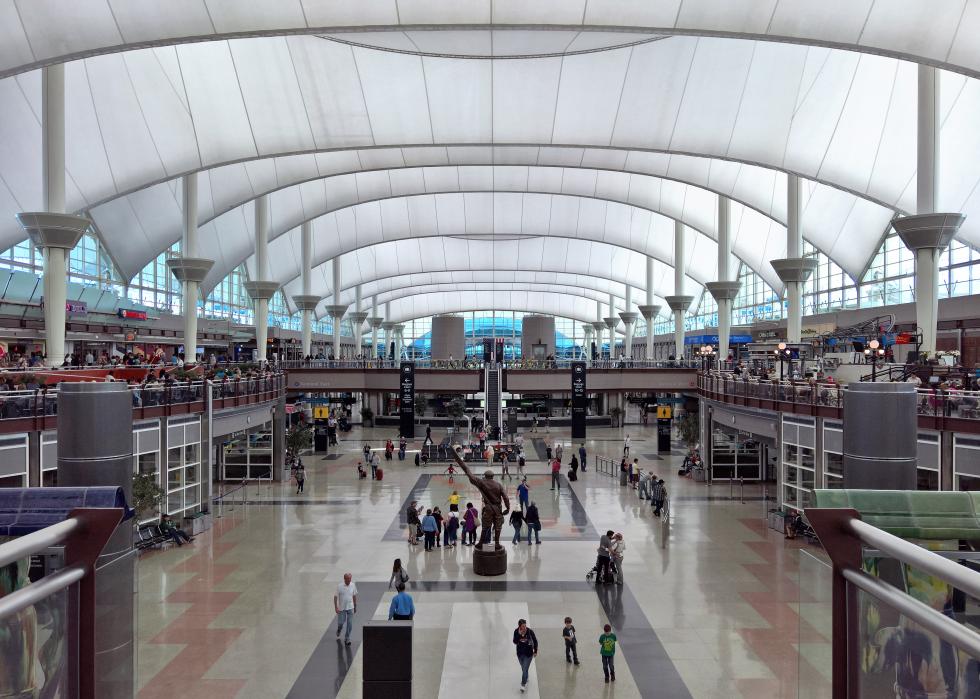 1 / 20
#20. Denver International Airport (DEN)
Location: Denver CO, United States
2017 rank: #20
2016 rank: #18
Total passenger traffic 2017: 61,379,396
Percent change: 5.3%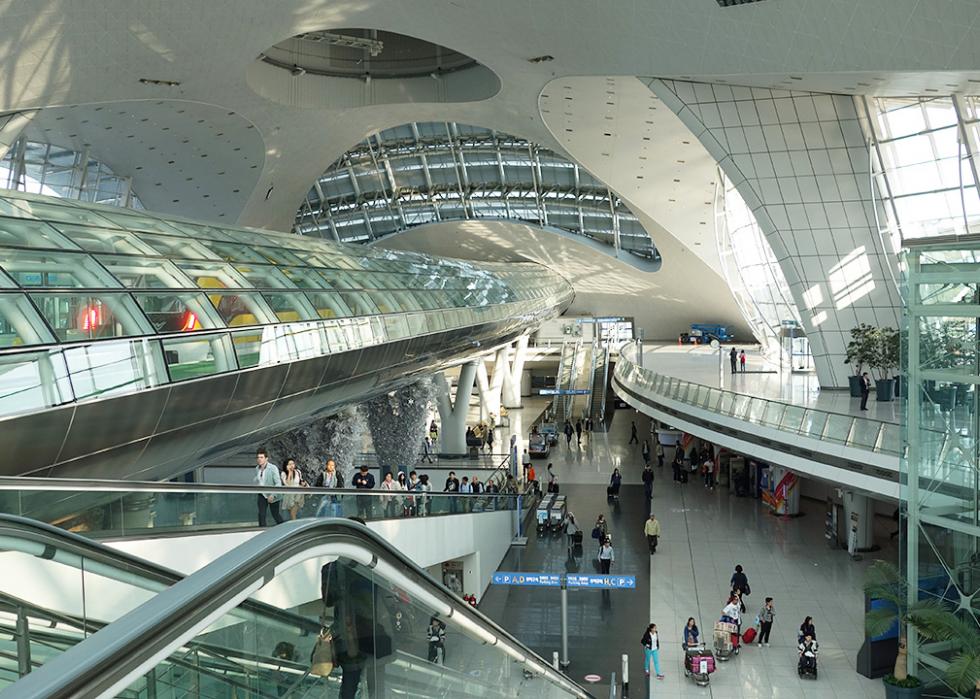 2 / 20
Ken Eckert // Wikicommons
#19. Incheon International Airport (ICN)
Location: Incheon, South Korea
2017 rank: #19
2016 rank: #20
Total passenger traffic 2017: 62,157,834
Percent change: 7.5%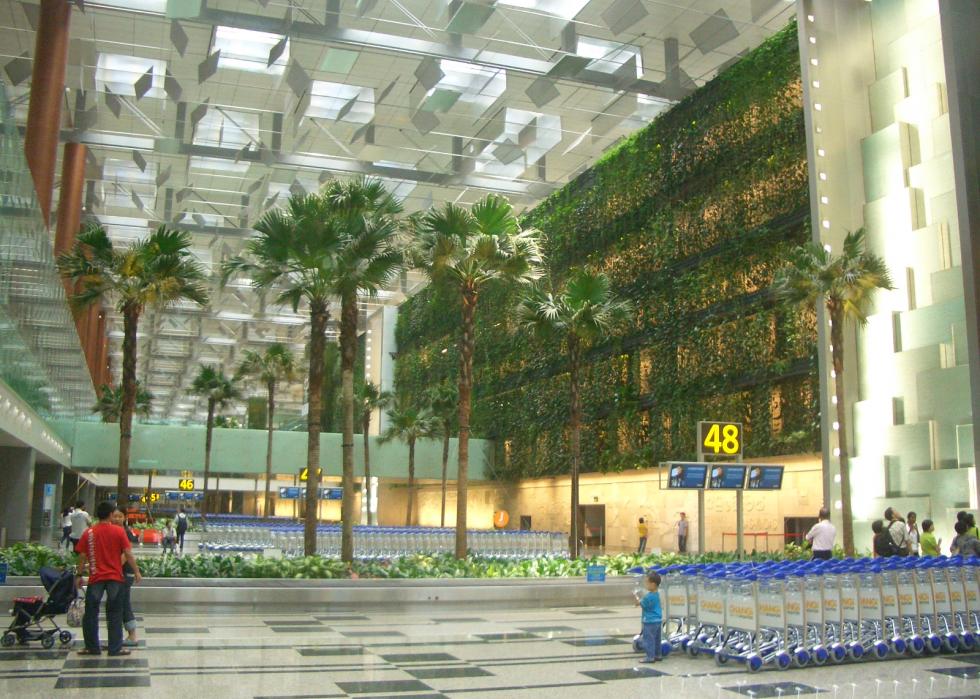 3 / 20
Chensiyuan // Wikicommons
#18. Singapore Changi Airport (SIN)
Location: Singapore, Singapore
2017 rank: #18
2016 rank: #17
Total passenger traffic 2017: 62,220,000
Percent change: 6%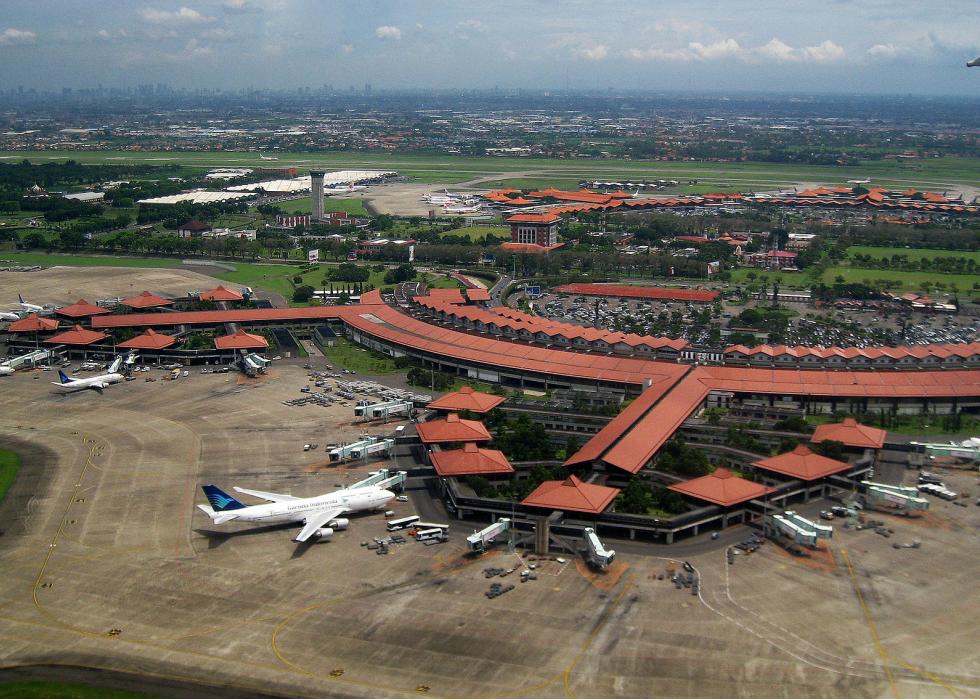 4 / 20
Gunawan Kartapranata // Wikicommons
#17. Soekarno–Hatta International Airport (CGK)
Location: Jakarta, Indonesia
2017 rank: #17
2016 rank: #19
Total passenger traffic 2017: 63,015,620
Percent change: 8.3%
5 / 20
#16. Indira Gandhi International Airport (DEL)
Location: New Delhi, India
2017 rank: #16
2016 rank: #22
Total passenger traffic 2017: 63,451,503
Percent change: 14.1%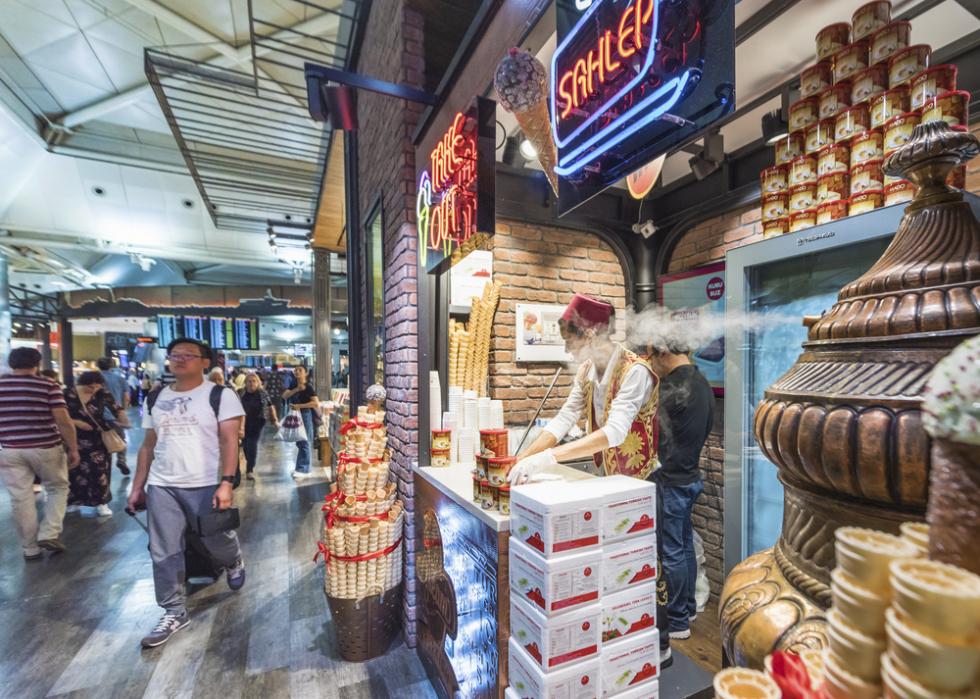 6 / 20
Yuri Turkov // Shutterstock
#15. Istanbul Atatürk Airport (IST)
Location: Istanbul, Turkey
2017 rank: #15
2016 rank: #14
Total passenger traffic 2017: 64,119,374
Percent change: 6.1%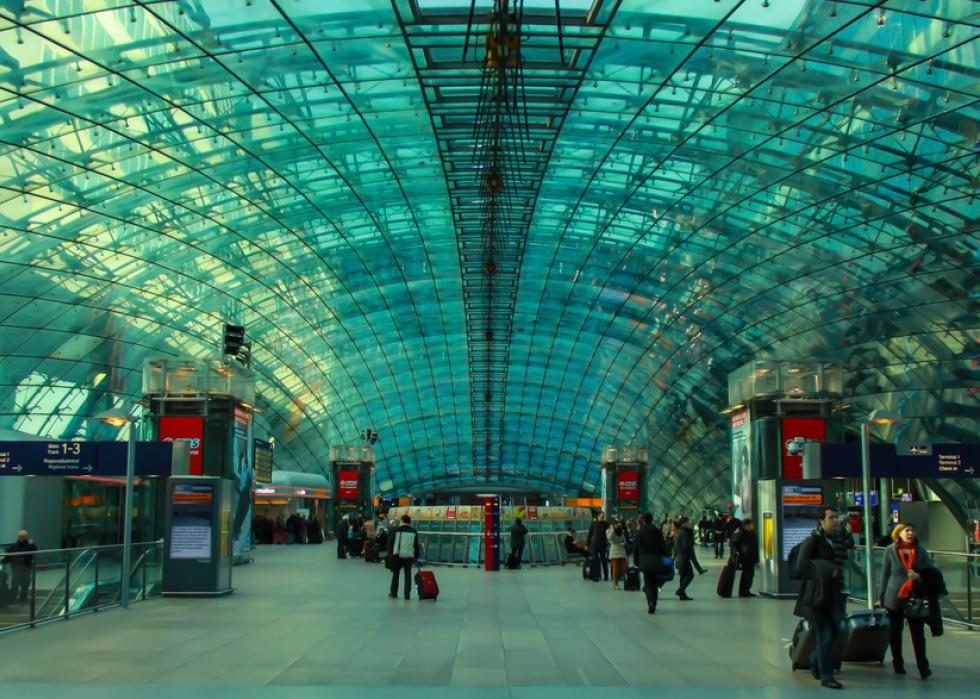 7 / 20
Cristian Bortes www.eyeem.com/bortescristian
#14. Frankfurt Airport (FRA)
Location: Frankfurt, Germany
2017 rank: #14
2016 rank: #13
Total passenger traffic 2017: 64,500,386
Percent change: 6.1%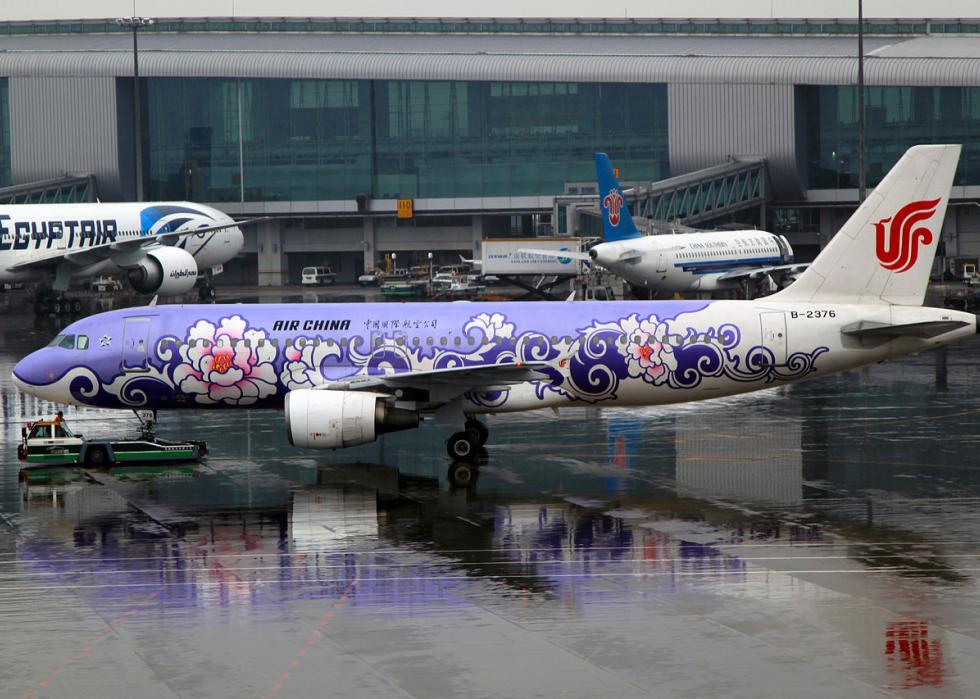 8 / 20
#13. Guangzhou Baiyun International Airport (CAN)
Location: Guangzhou, China
2017 rank: #13
2016 rank: #15
Total passenger traffic 2017: 65,887,473
Percent change: 10.3%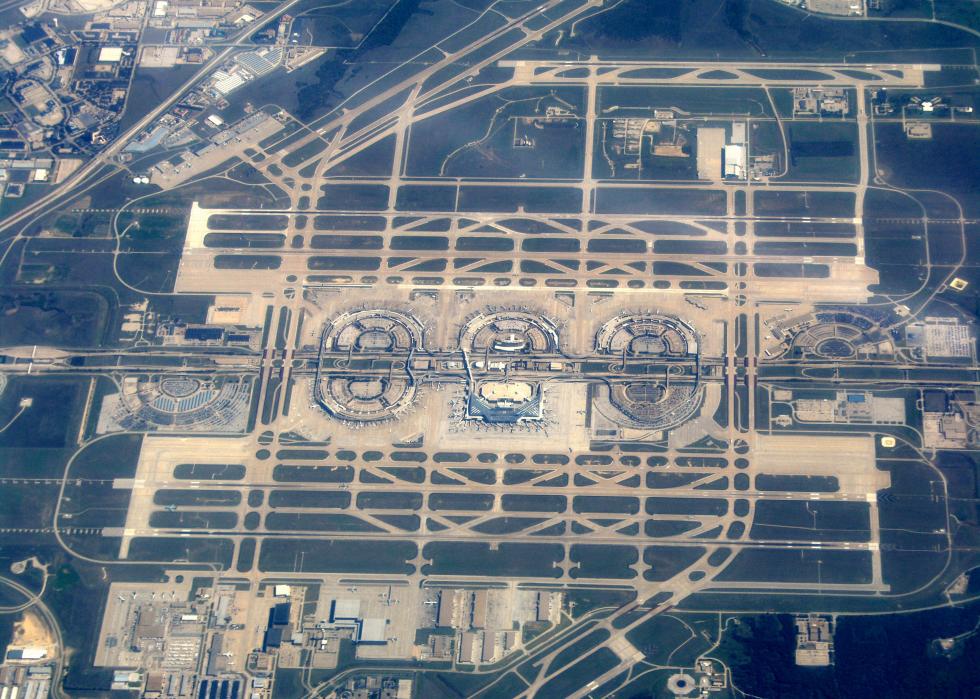 9 / 20
Todd MacDonald // Wikicommons
#12. Dallas/Forth Worth International Airport (DFW)
Location: Dallas/Fort Worth TX, United States
2017 rank: #12
2016 rank: #11
Total passenger traffic 2017: 67,092,194
Percent change: 2.3%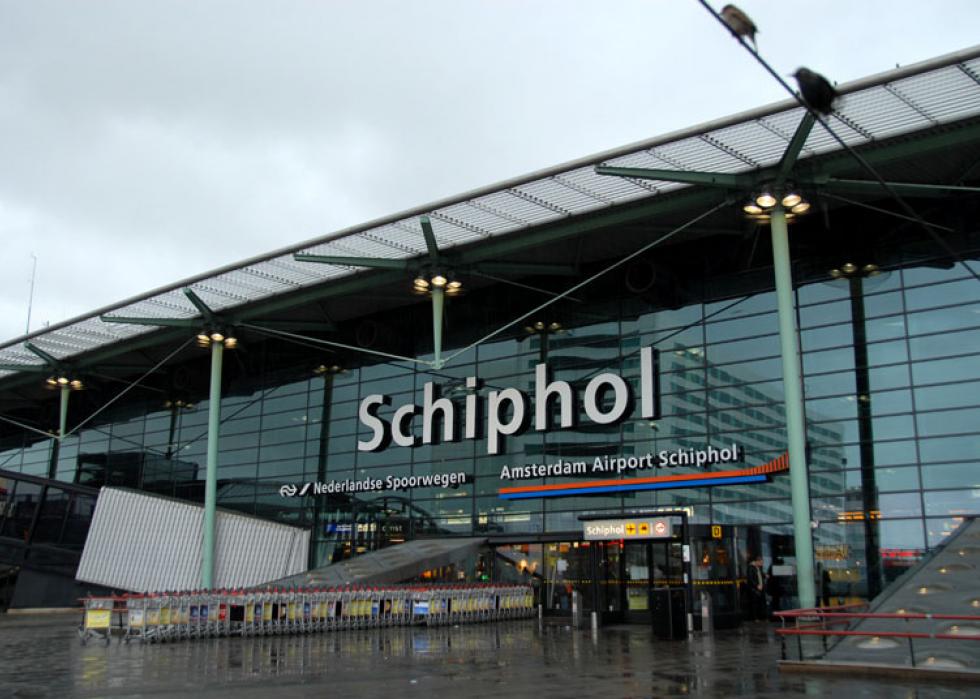 10 / 20
#11. Amsterdam Airport Schiphol (AMS)
Location: Amsterdam, Netherlands
2017 rank: #11
2016 rank: #12
Total passenger traffic 2017: 68,515,425
Percent change: 7.7%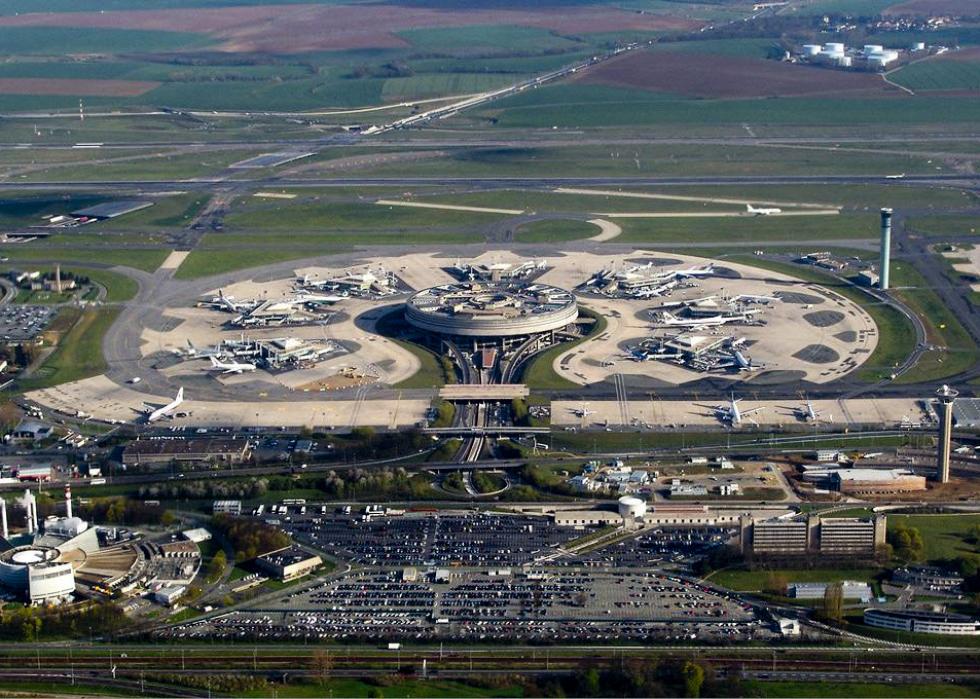 11 / 20
Dmitry Avdeev // Wikicommons
#10. Charles de Gaulle International Airport (CDG)
Location: Paris, France
2017 rank: #10
2016 rank: #10
Total passenger traffic 2017: 69,471,442
Percent change: 5.4%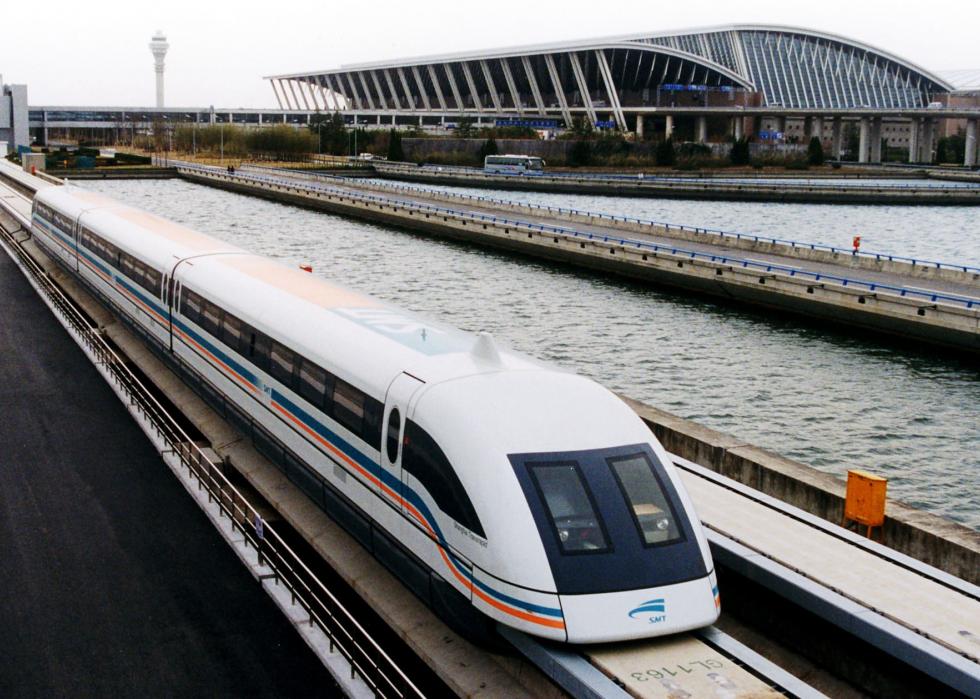 12 / 20
Alex Needham // Wikicommons
#9. Pudong International Airport (PVG)
Location: Shanghai, China
2017 rank: #9
2016 rank: #9
Total passenger traffic 2017: 70,001,237
Percent change: 6.1%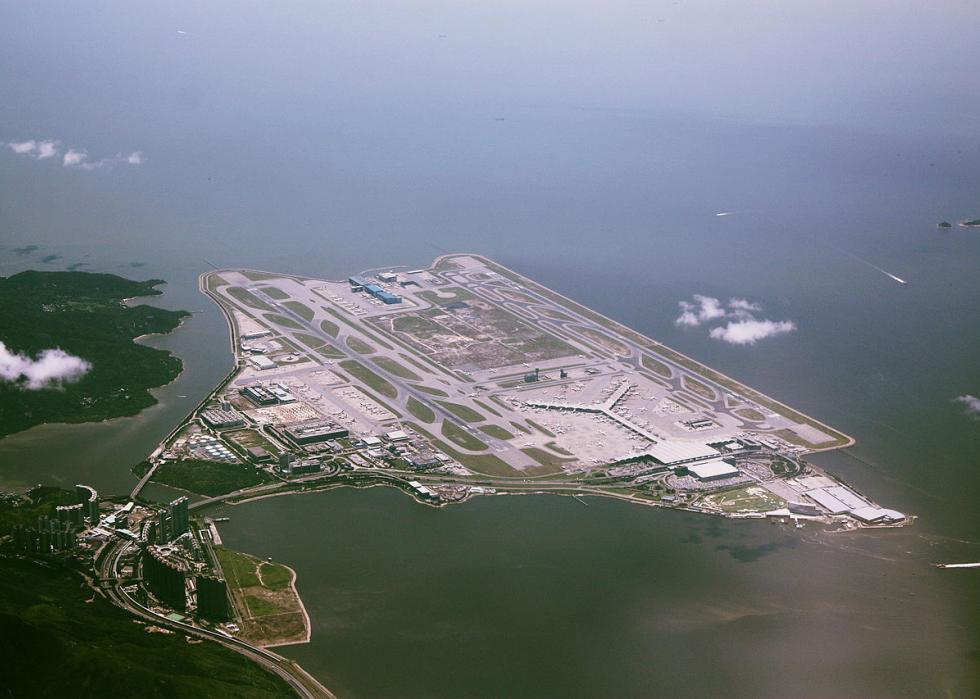 13 / 20
Wylkie Chan // Wikicommons
#8. Hong Kong International Airport (HKG)
Location: Hong Kong, Hong Kong
2017 rank: #8
2016 rank: #8
Total passenger traffic 2017: 72,664,075
Percent change: 3.4%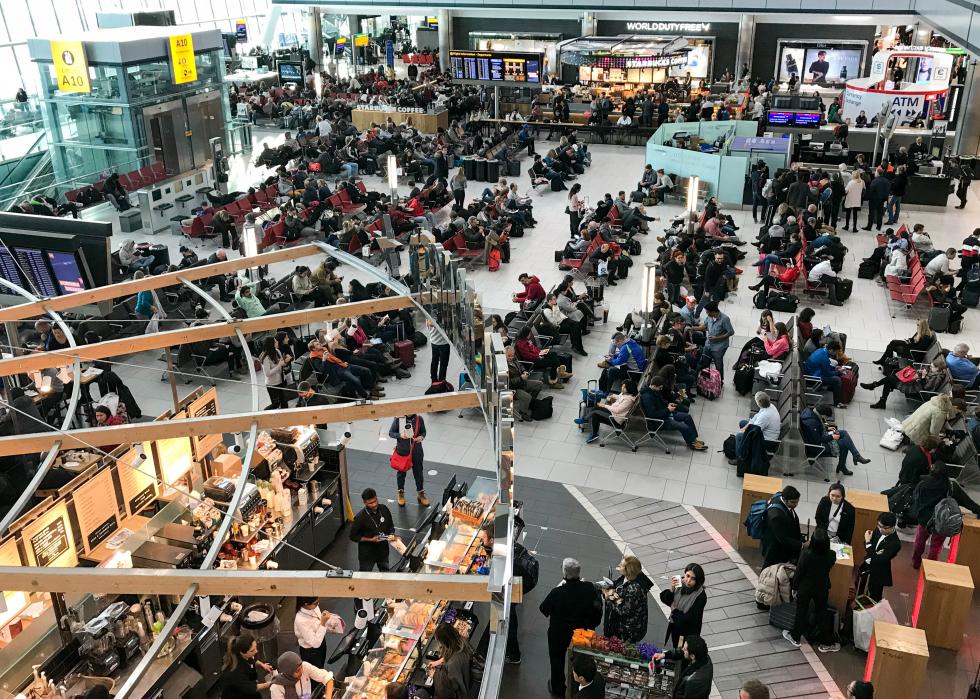 14 / 20
Ceri Breeze // Shutterstock
#7. London Heathrow Airport (LHR)
Location: London, Great Britain
2017 rank: #7
2016 rank: #7
Total passenger traffic 2017: 78,014,598
Percent change: 3%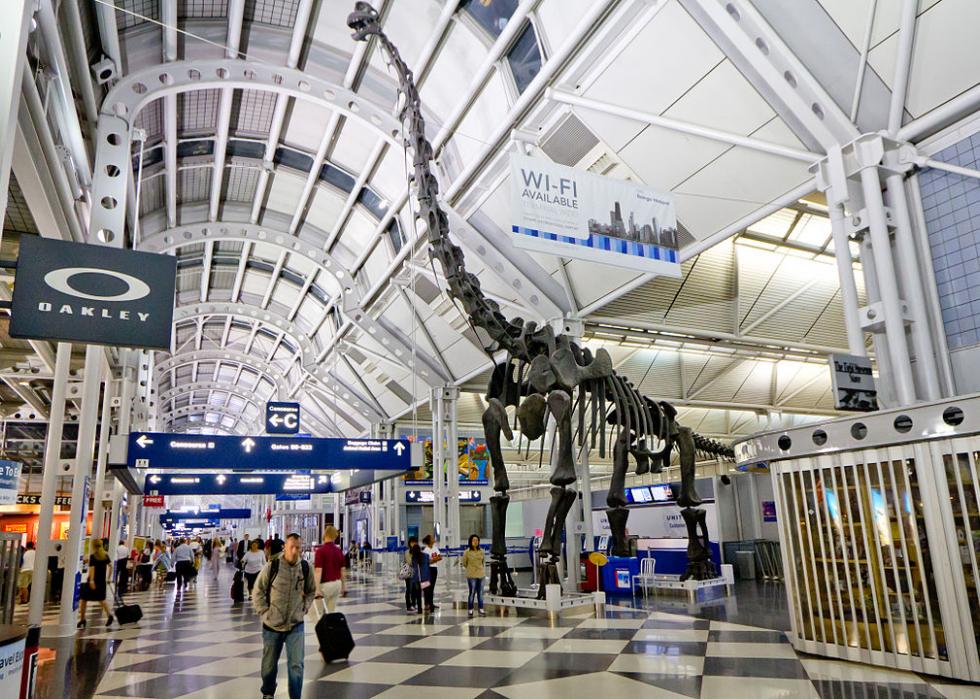 15 / 20
#6. Chicago O'Hare International Airport (ORD)
Location: Chicago IL, United States
2017 rank: #6
2016 rank: #6
Total passenger traffic 2017: 79,828,183
Percent change: 2.4%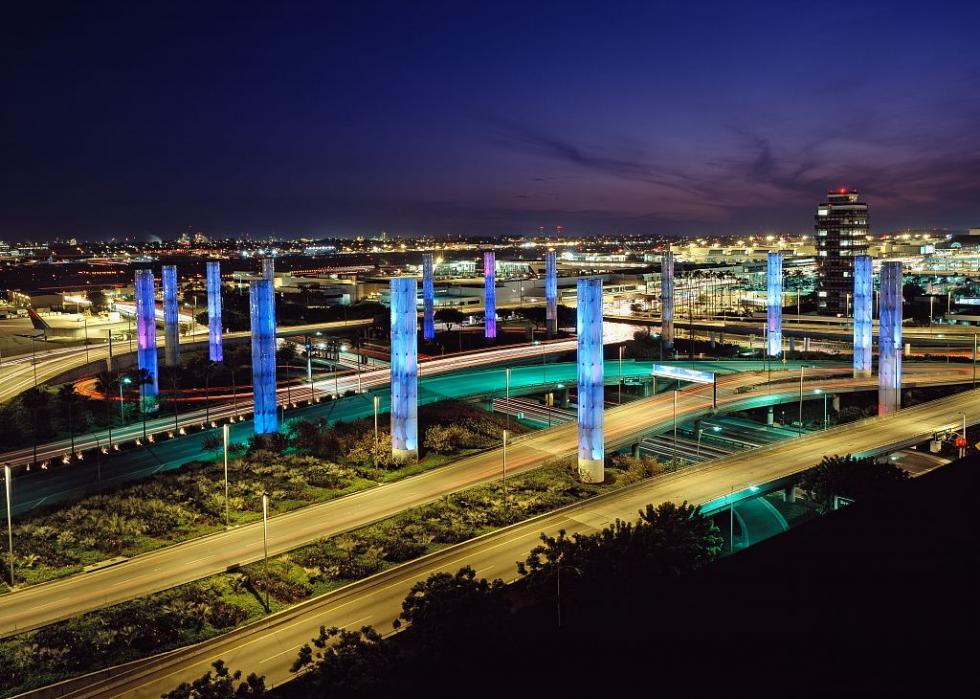 16 / 20
Carol M. Highsmith Archive
#5. LAX International Airport (LAX)
Location: Los Angeles CA, United States
2017 rank: #5
2016 rank: #4
Total passenger traffic 2017: 84,557,968
Percent change: 4.5%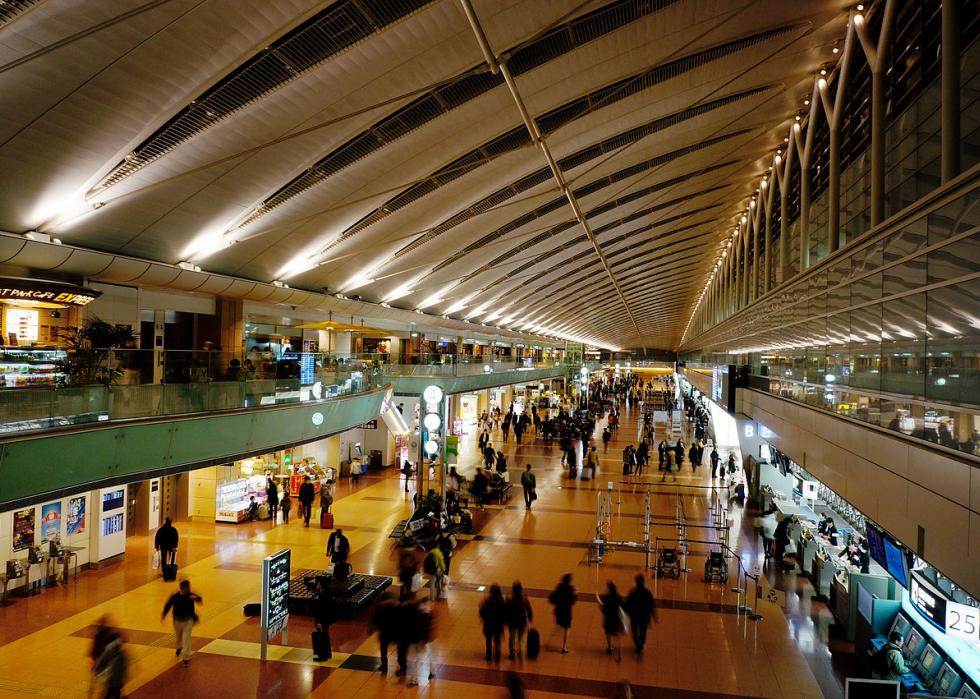 17 / 20
663highland // Wikicommons
#4. Haneda Airport (HND)
Location: Tokyo, Japan
2017 rank: #4
2016 rank: #5
Total passenger traffic 2017: 85,408,975
Percent change: 6.5%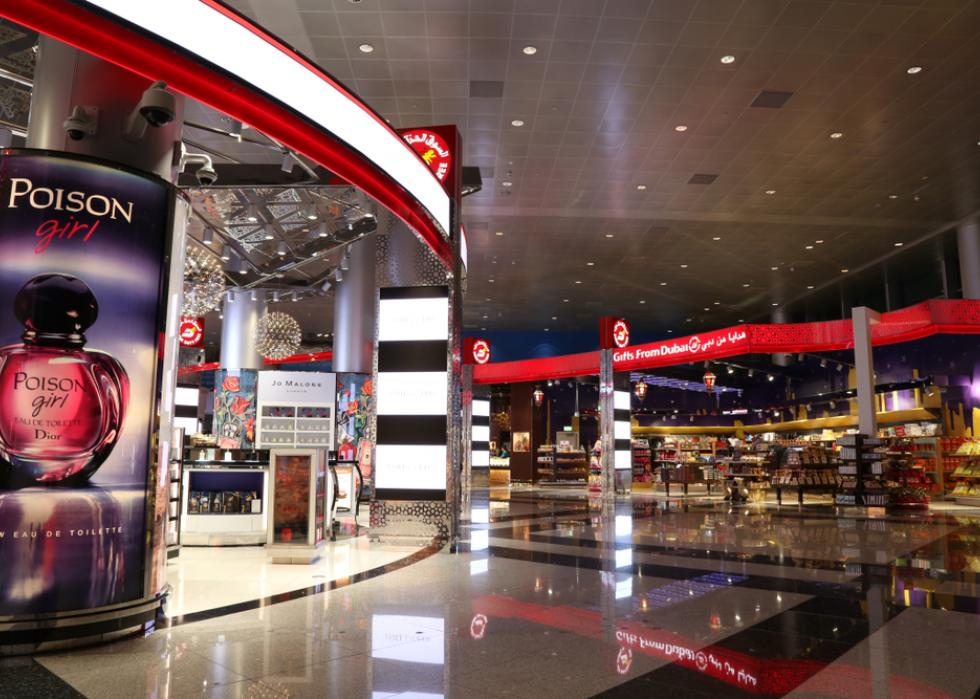 18 / 20
#3. Dubai International Airport (DXB)
Location: Dubai, United Arab Emirates
2017 rank: #3
2016 rank: #3
Total passenger traffic 2017: 88,242,099
Percent change: 5.5%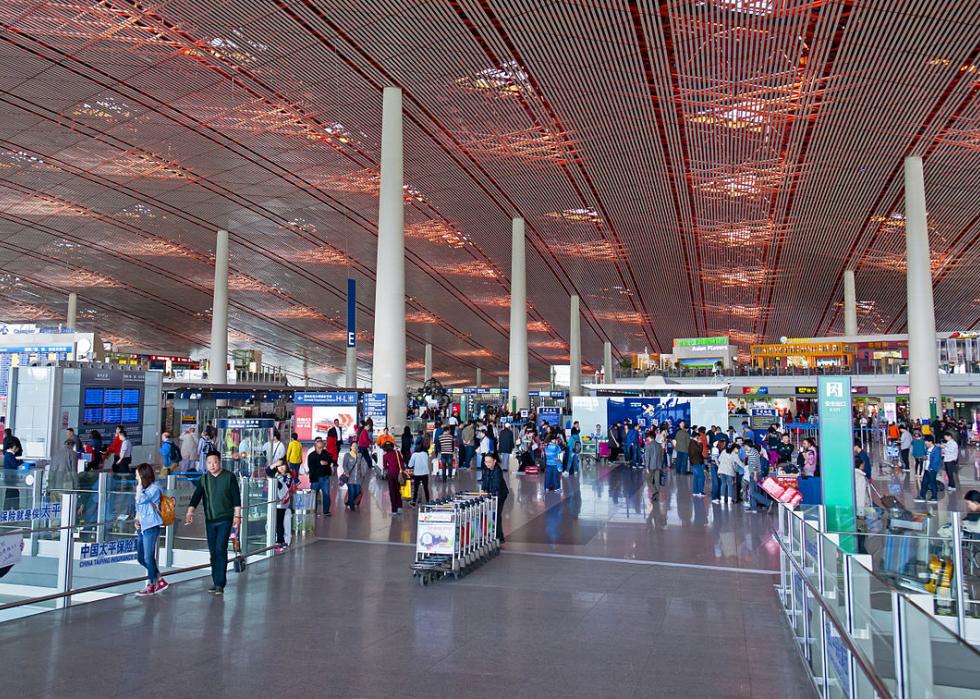 19 / 20
Daniel Case // Wikicommons
#2. Beijing Capital International Airport (PEK)
Location: Beijing, China
2017 rank: #2
2016 rank: #2
Total passenger traffic 2017: 95,786,442
Percent change: 1.5%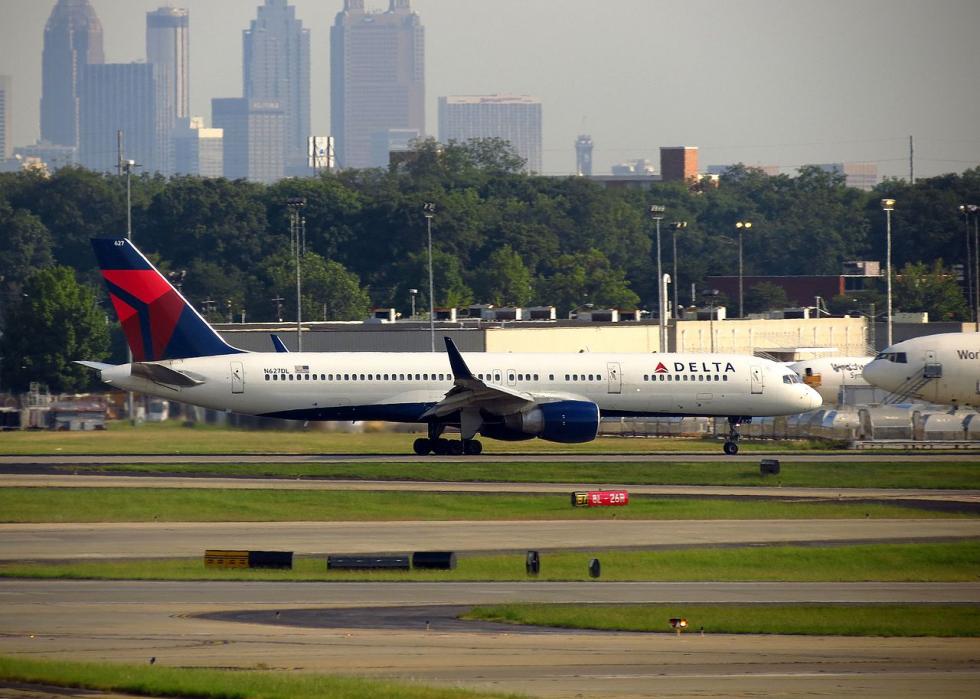 20 / 20
#1. Hartsfield–Jackson Atlanta International Airport (ATL)
Location: Atlanta GA, United States
2017 rank: #1
2016 rank: #1
Total passenger traffic 2017: 103,902,992
Percent change: -0.3%