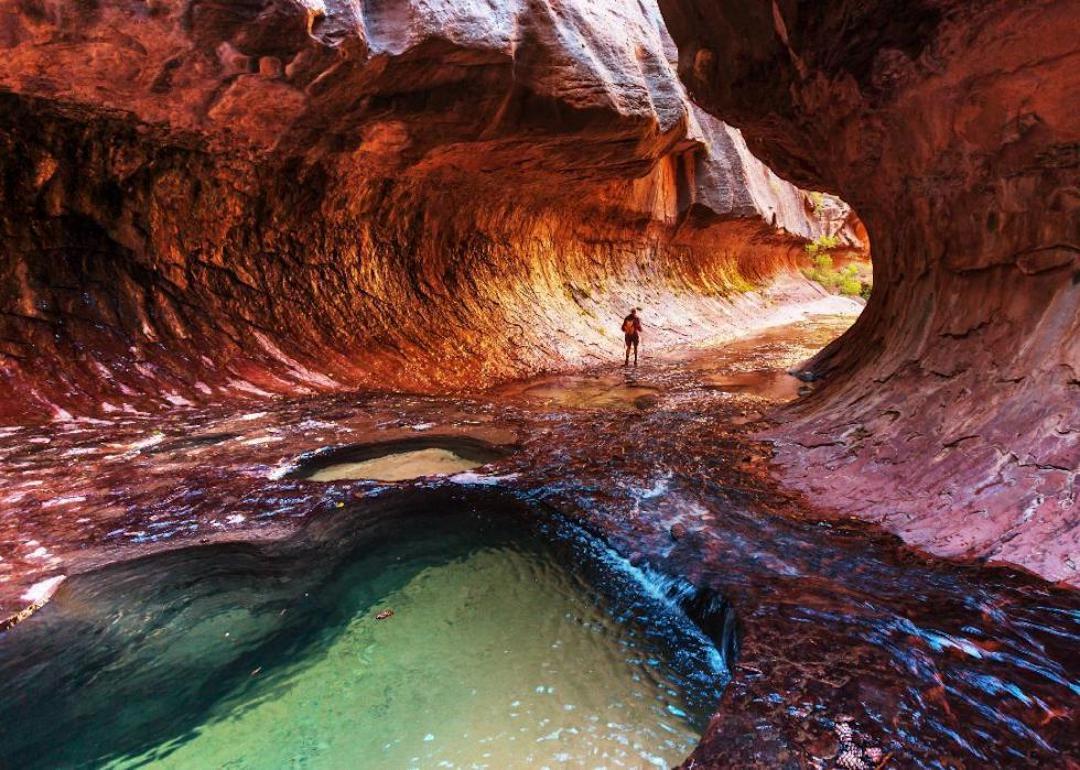 Galyna Andrushko // Shutterstock
25 extreme getaways
It's a big world out there. From towering blue mountains to yellow, sun-baked deserts and lush green forests to wide-open valleys, the Earth is a cornucopia of multi-colored and highly variable climates, temperatures, and topography. Within it, people will find tropical jungles, sand-filled beaches, and vast polar tundras. There's so much of the world to see and so many exciting experiences that it's no surprise so many travelers seek extreme destinations when planning their vacations. And with budget international airlines, home-sharing, and other innovations that are bringing down the cost of travel along with the rise of social media sharing, more people than ever are traveling abroad and seeking the great unknown.
For adventurous folks, there's a wide selection of sites to choose from. On top of wild destinations, many places also offer adrenaline-pumping activities for tourists. Beyond the standard adventure sports like skiing, mountain biking, or whitewater rafting, there's a wide range of more unique activities, including rappelling rock faces, climbing up ice-covered waterfalls, or even sleeping on the sides of sheer cliffs.
To salute some of the world's more far-flung vacation destinations and adventures, Stacker put together a list of the most extreme getaways along with activities to take part in. Some require a certain degree of skill. People who want to go heli-skiing in the Himalayas need to know how to ski first. Those who plan to ride a bike down one of the world's scariest roads need to know how to ride a bike. Still, many of the adventures included on this list are ones that anyone with courage can do.
For readers dreaming of their next adventure, check out this list of the world's 25 most extreme getaways.
You may also like: 30 tips for traveling alone