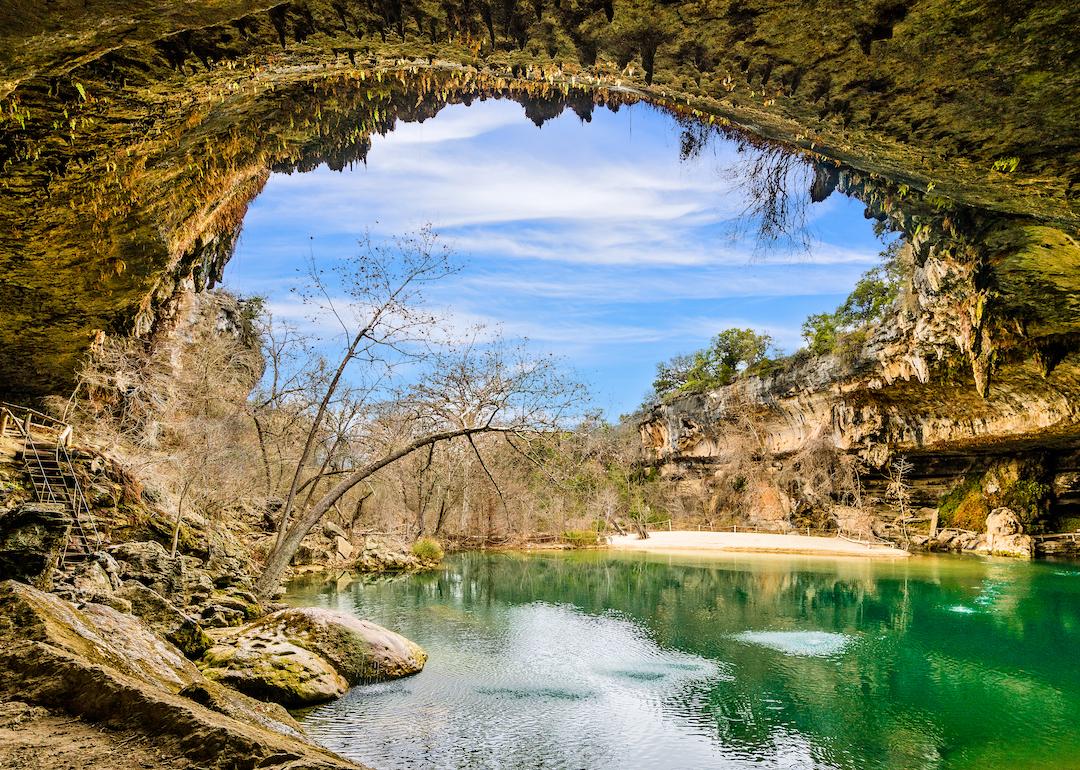 25 must-visit hidden gems from across the US
Jason Stitt // Shutterstock
25 must-visit hidden gems from across the US
From big cities to iconic national monuments to well-known tourist traps, there's no shortage of popular vacation destinations within the United States. However, sometimes the most memorable trips happen when you seek out unexpected, under-the-radar spots that you never would've known about without some prior research.
For instance, although the U.S. is home to 63 national parks, famous ones like Yellowstone National Park and Grand Canyon National Park tend to get the lion's share of tourist attention. On your next excursion, why not try an underrated gem like New Mexico's White Sands National Park or Arizona's Petrified Forest National Park?
Even if nature isn't your scene, there are plenty of other underrated activities across the country that deserve to go on your bucket list, from Indianapolis' City Market Catacombs to the interactive art within Santa Fe's Meow Wolf.
Still, finding those under-the-radar gems can amount to quite a bit of work. So to help you get started, Stacker has compiled a list of 25 must-visit hidden gems from across the United States, using travel guides, news articles, national park and company websites, and more. Read on to find out where your next unexpected yet great vacation could be. You can thank us later!