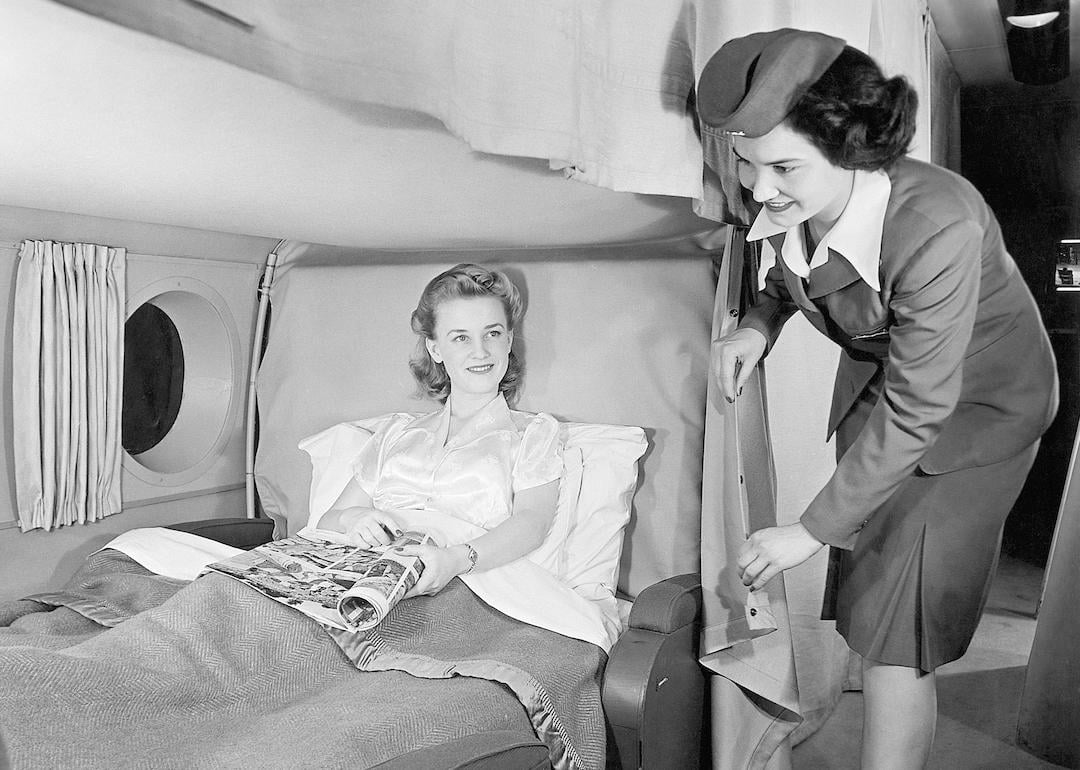 50 ways air travel has changed over the last 100 years
50 ways air travel has changed over the last 100 years
When's the last time you got on a plane? If your last flight was before the pandemic, you're not alone. Industry statistics show worldwide air travel is down by more than 85% from 2019, according to the Associated Press in August 2020. Fears about catching COVID-19 in a crowded airport combined with regional lockdowns, border closures, and stay-at-home orders made many people think twice before hopping on a flight in 2020. Those who did travel by air during the pandemic were met with a significantly different experience. Airlines implemented mask requirements, swapped in-flight meals for prepackaged snacks, halted certain routes, and even blocked off middle seats to try to create a socially distanced experience at 35,000 feet.
The recent changes, while radical, are just the latest in a series of adjustments air travel has gone through since the first scheduled commercial flight in the U.S. took place in Florida in 1914. Early air travel was incredibly bumpy, somewhat dangerous, and had very few frills. But once Americans started jetting around the country in greater numbers, airlines upped the ante to compete for their business. Passengers would dress up for the occasion to enjoy bottomless cocktails, live entertainment, multicourse meals complete with fine china and white tablecloths, and other pleasures in the sky during the Golden Age of flying.
Since then, though, it's been a mostly downhill experience for air passengers. To squeeze every last dollar of profit from every flight, airlines have shrunk seat pitches, charged all sorts of new fees, and stopped offering free meals on many flights. The 9/11 terrorist attacks also prompted sweeping new security measures, requiring passengers to remove shoes, limit their liquids, and walk through full-body scanners before getting on a flight. Today's air travel feels like a world away from the glamour of yesteryear.
So how did air travel get to this point? To find out, Stacker looked at various news articles and websites to compile this timeline of some of the most significant changes in air travel over the last century, ranging from in-flight meals and entertainment to diversity in pilots, changes in fare categories, and frequent flier programs.
Keep reading to see how air travel has changed over the last 100 years.
You may also like: 10 toxic cleaning products and their natural alternatives