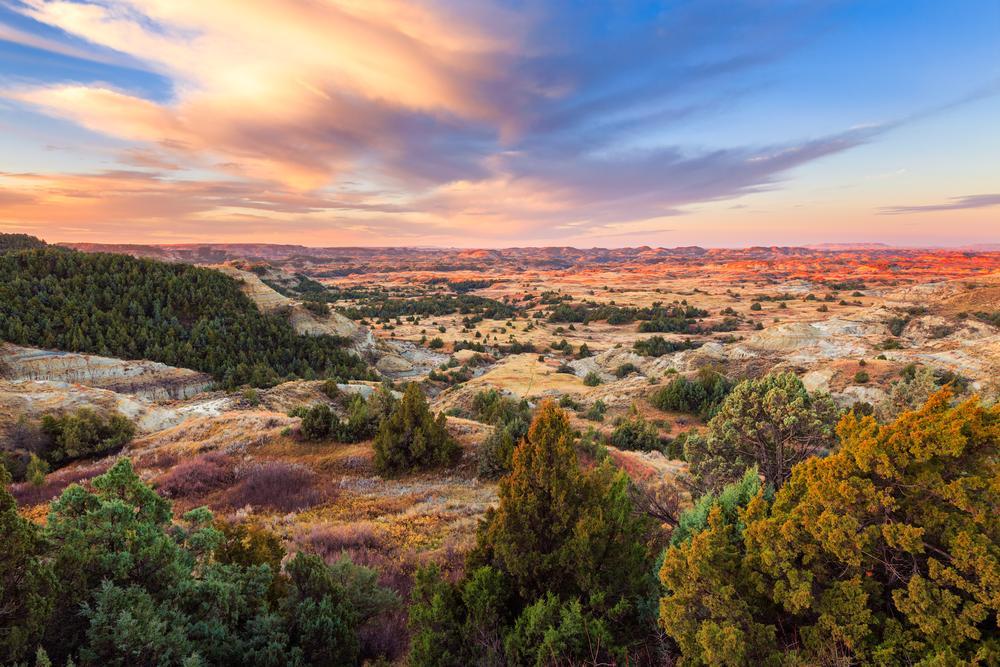 Best scenic lookout in every state
Theodore Roosevelt National Park -- Zak Zeinert // Shutterstock
Best scenic lookout in every state
Natural viewpoints can inspire, thrill, and motivate, so it's no surprise that travelers flock to observation decks and lookouts when exploring a new locale. Whether you're hoping to catch a glimpse of a bustling city from 70 floors above or watch a roaring waterfall in the Rocky Mountains, Stacker has rounded up the best scenic lookout in each state.
The team used data from Foursquare to create a list of famous vistas, taking into account the number of check-ins, rating signals, category matches, tips, and photo trends in order to determine the top-ranked lookout for every state.
Have you been to the best scenic lookout in your state?