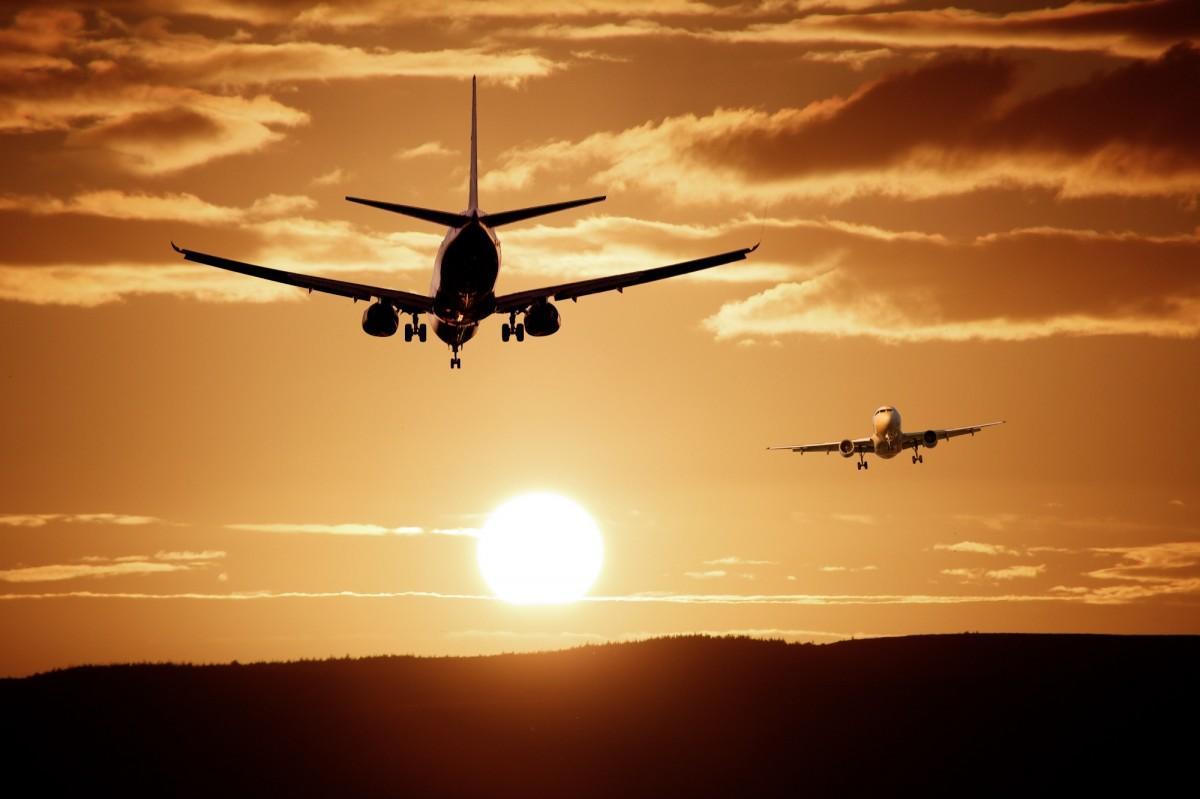 Busiest flight routes in America
Busiest flight routes in America
If the data is any indication, Americans do not like staying in the same place for an extended period of time. In 2017 alone, U.S. travelers spent more than $1 billion getting to and from their destinations, a figure which ultimately generated $2.4 trillion in total economic output and helped support upwards of 15.6 million American jobs in the process.
While a significant percentage of these enormous figures stems from ground transportation such as buses, trains and cars, much of it comes from air travel, of which the majority is domestic. In 2017, 741.6 million passengers flew on flights between two American destinations, more than three times that of the year's 223.4 million total international flyers.
Stacker looked at data from the T-100 Domestic Market (U.S. Carriers) table in order to list the 50 busiest domestic flight routes in the United States. The table, which was provided by the Bureau of Transportation Statistics, is from April 2018 and lists the total number of passengers that traveled between each pair of cities in either direction over the course of the month.
Read on to see which two cities have Americans going back and forth the most.
RELATED: Cheapest flights in America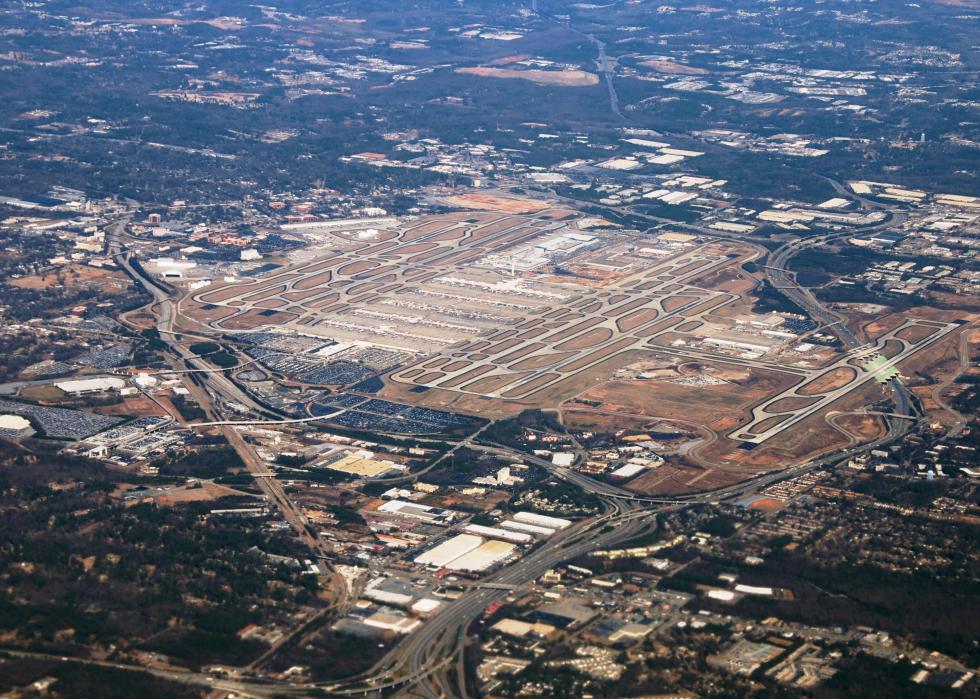 1 / 50
Atlanta Hartsfield Jackson airport—Craig Butz // WIkicommons
#50. Atlanta, GA (ATL) – Philadelphia, PA (PHL)
Number of passengers in April 2018: 134,954
Distance between airports: 666 miles
Airlines that used route: American Airlines, Delta Air Lines, Republic Airline, Southwest Airlines, Spirit Airlines, United Airlines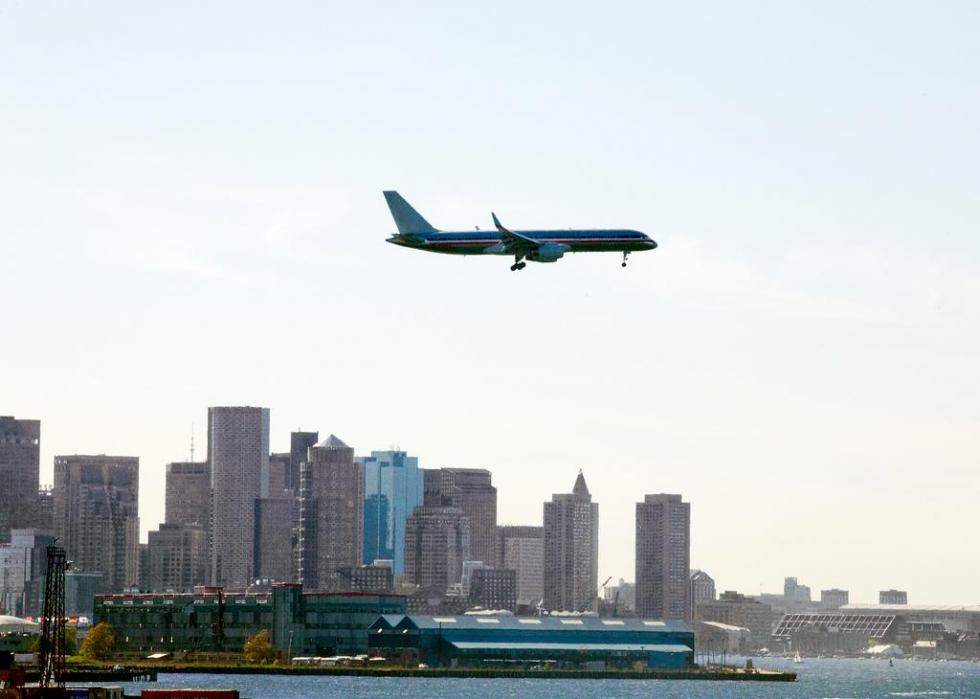 2 / 50
Massachusetts Office of Travel & Tourism // Flickr
#49. Boston, MA (BOS) – Washington, DC (DCA)
Number of passengers in April 2018: 135,734
Distance between airports: 399 miles
Airlines that used route: American Airlines, JetBlue Airways, Republic Airline, Southwest Airlines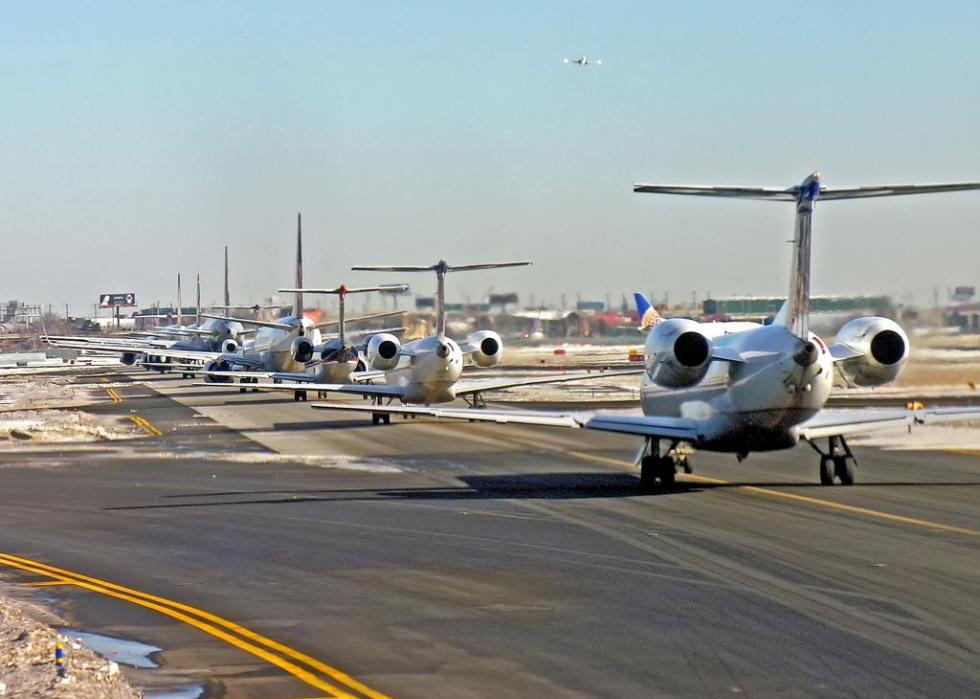 3 / 50
#48. New York, NY (JFK) – Orlando, FL (MCO)
Number of passengers in April 2018: 135,904
Distance between airports: 944 miles
Airlines that used route: American Airlines, Delta Air Lines, JetBlue Airways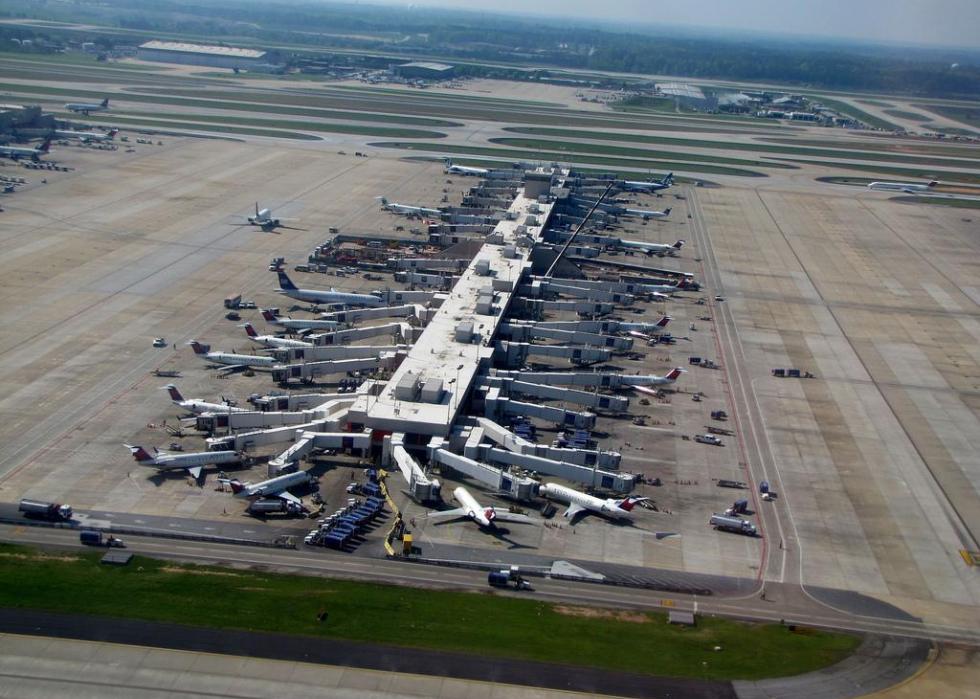 4 / 50
Hartsfield-Jackson Atlanta International Airport— redlegsfan21 // Flickr
#47. Atlanta, GA (ATL) – Detroit, MI (DTW)
Number of passengers in April 2018: 136,273
Distance between airports: 594 miles
Airlines that used route: Delta Air Lines, Southwest Airlines, Spirit Airlines
5 / 50
#46. Newark, NJ (EWR) – Los Angeles, CA (LAX)
Number of passengers in April 2018: 136,564
Distance between airports: 2,454 miles
Airlines that used route: Alaska Airlines, Southwest Airlines, United Airlines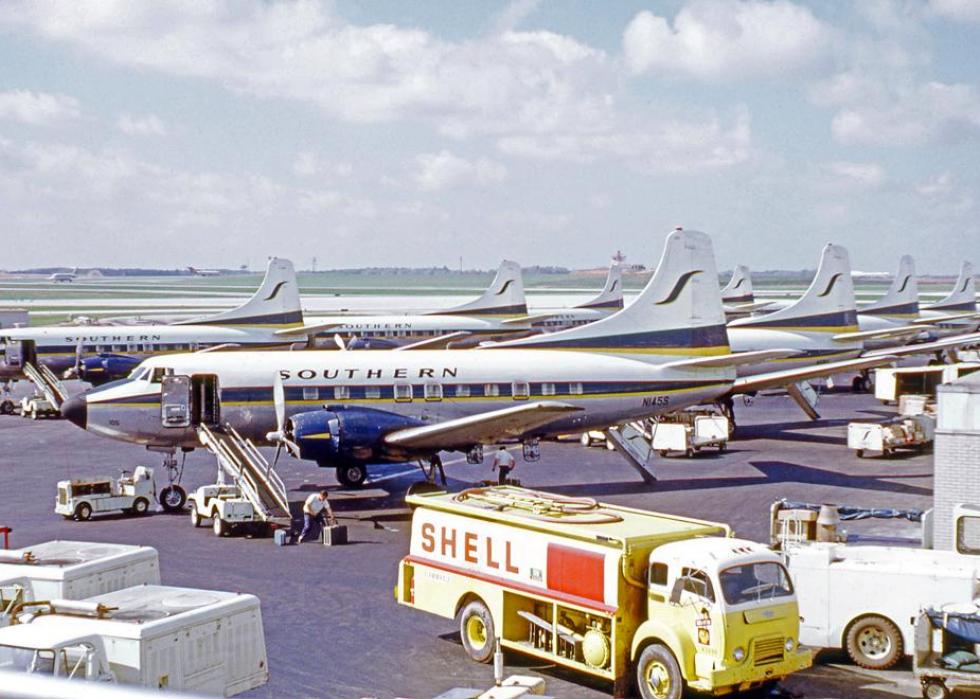 6 / 50
#45. Atlanta, GA (ATL) – Miami, FL (MIA)
Number of passengers in April 2018: 138,687
Distance between airports: 594 miles
Airlines that used route: American Airlines, Delta Air Lines, Frontier Airlines, Miami Air International, Republic Airline
7 / 50
Public Domain // Wikicommons
#44. Denver, CO (DEN) – Salt Lake City, UT (SLC)
Number of passengers in April 2018: 139,071
Distance between airports: 391 miles
Airlines that used route: Compass Airlines, Delta Air Lines, Frontier Airlines, GoJet Airlines - United Express, SkyWest Airlines, Southwest Airlines, United Airlines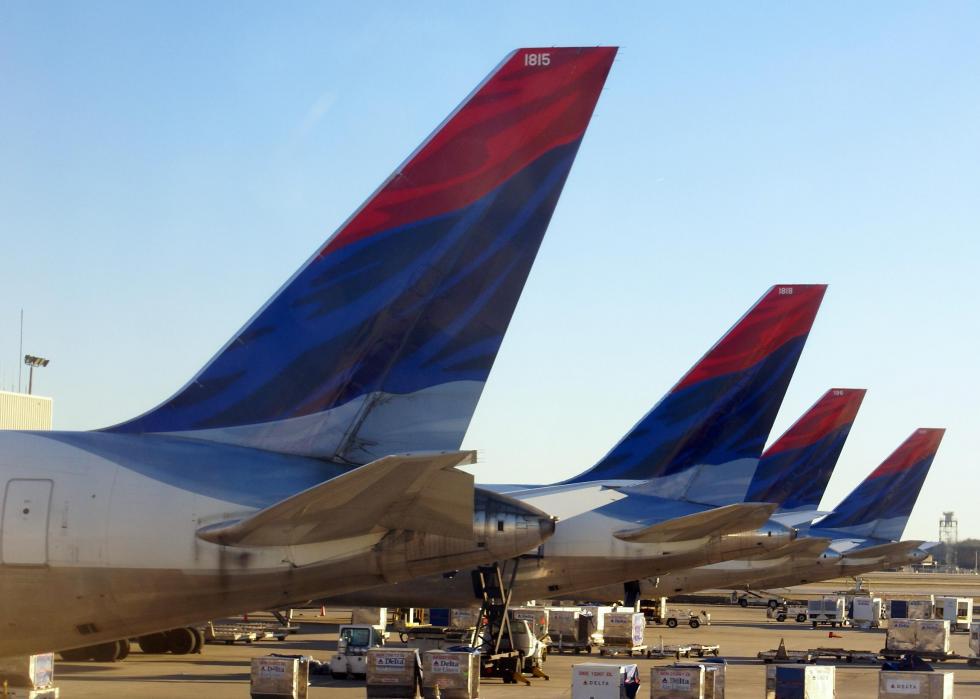 8 / 50
Eric Salard // Wikicommons
#43. Atlanta, GA (ATL) – New Orleans, LA (MSY)
Number of passengers in April 2018: 139,380
Distance between airports: 425 miles
Airlines that used route: Delta Air Lines, SkyWest Airlines, Southwest Airlines, Spirit Airlines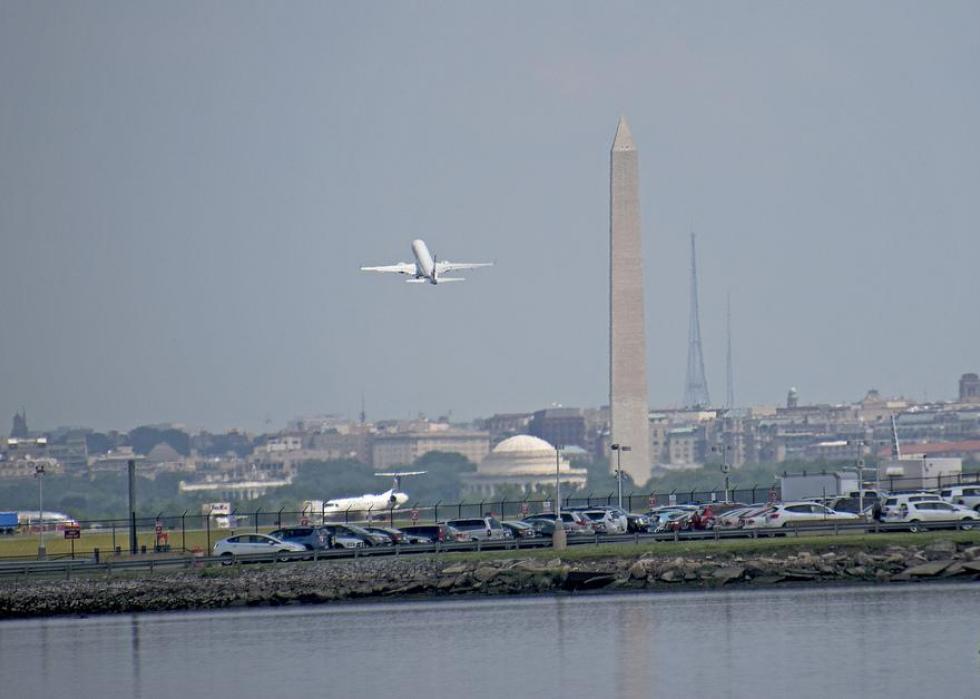 9 / 50
#42. Washington, DC (DCA) – Chicago, IL (ORD)
Number of passengers in April 2018: 139,576
Distance between airports: 612 miles
Airlines that used route: American Airlines, PSA Airlines, Republic Airline, SkyWest Airlines, United Airlines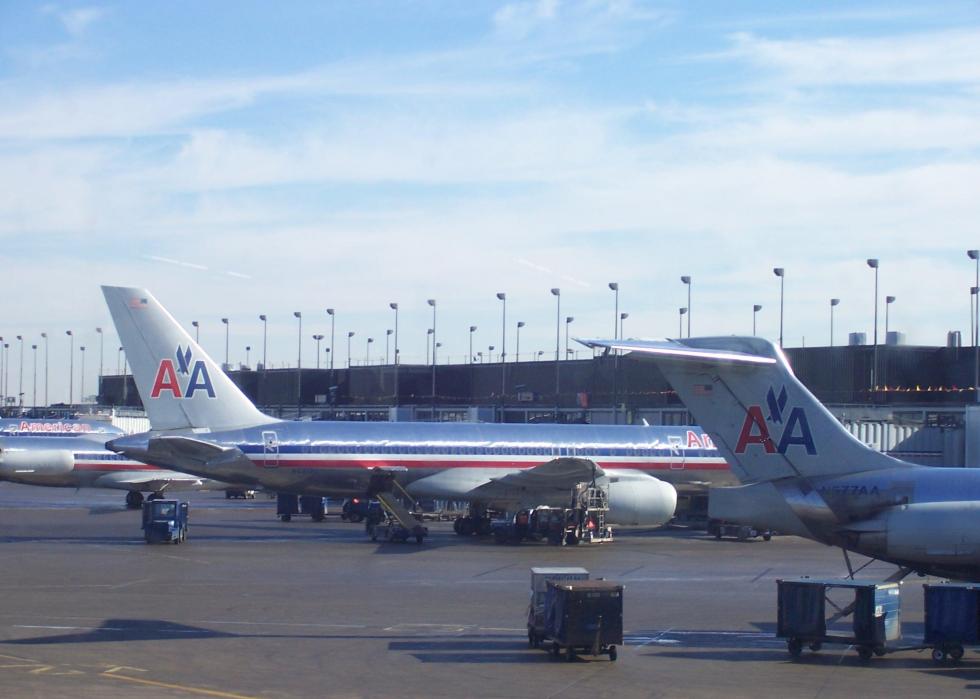 10 / 50
#41. Chicago, IL (ORD) – Phoenix, AZ (PHX)
Number of passengers in April 2018: 141,081
Distance between airports: 1,440 miles
Airlines that used route: American Airlines, Frontier Airlines, Spirit Airlines, United Airlines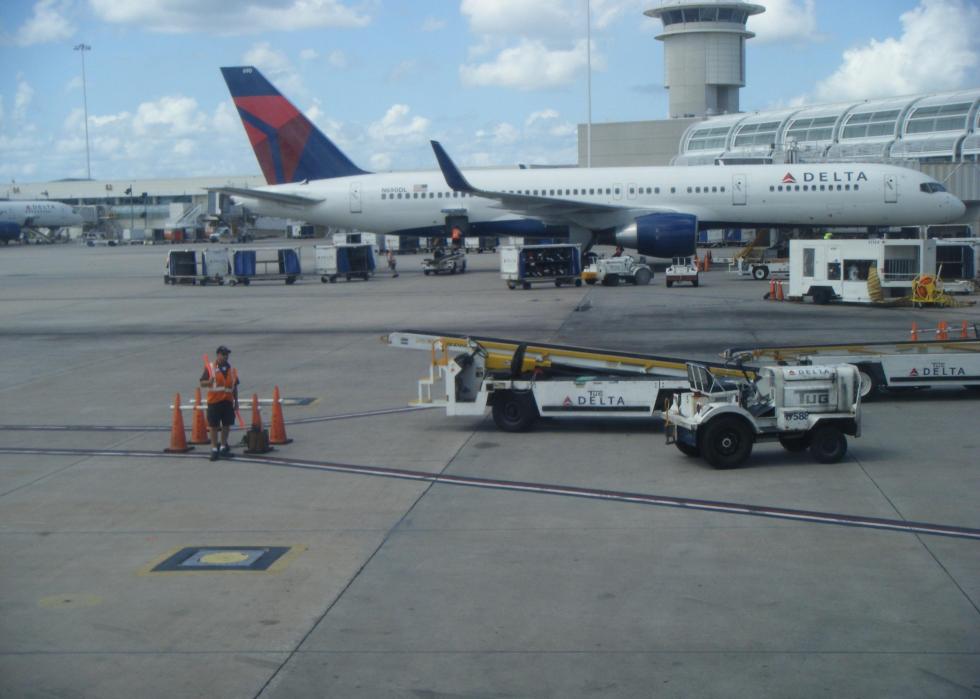 11 / 50
#40. Orlando, FL (MCO) – Philadelphia, PA (PHL)
Number of passengers in April 2018: 141,335
Distance between airports: 861 miles
Airlines that used route: American Airlines, Frontier Airlines, Southwest Airlines, Spirit Airlines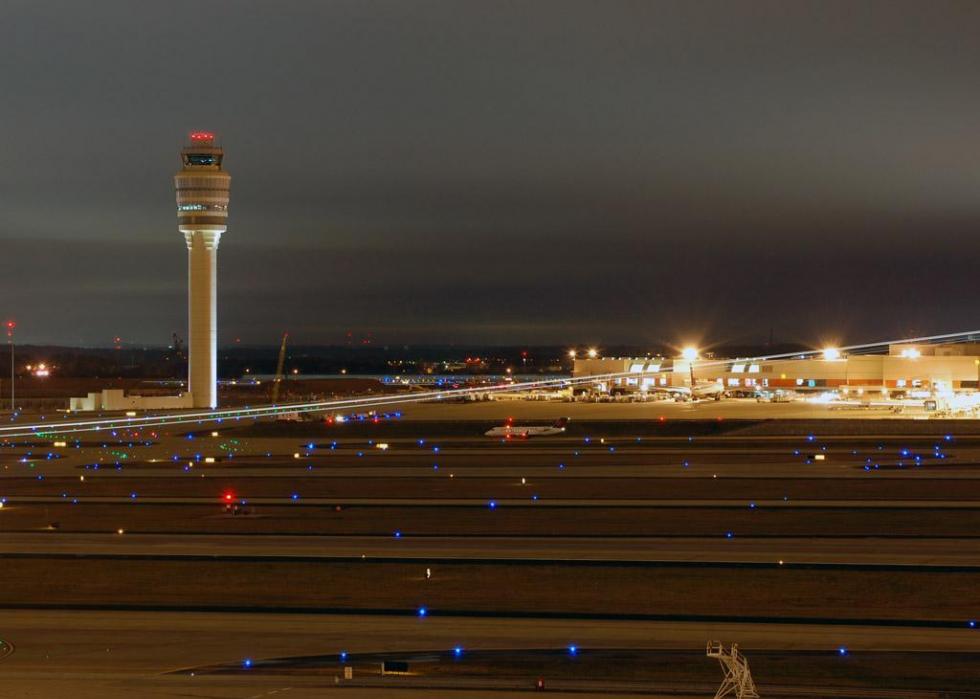 12 / 50
James Willamor // Wikicommons
#39. Atlanta, GA (ATL) – Chicago, IL (ORD)
Number of passengers in April 2018: 144,716
Distance between airports: 606 miles
Airlines that used route: American Airlines, Delta Air Lines, Envoy Air, GoJet Airlines - United Express, Republic Airline, SkyWest Airlines, Spirit Airlines, United Airlines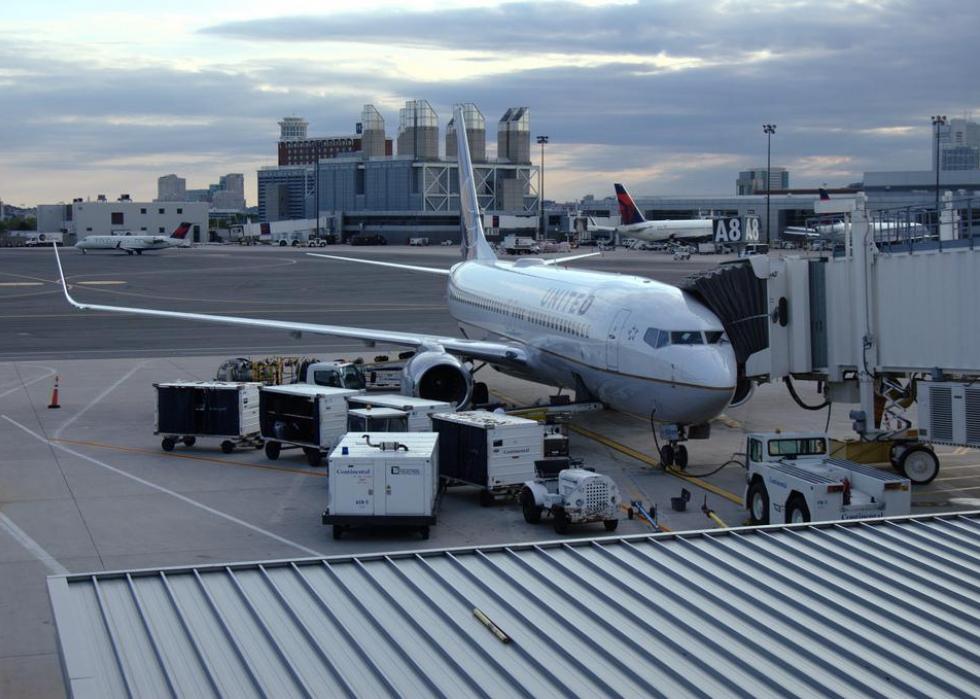 13 / 50
#38. Boston, MA (BOS) – Chicago, IL (ORD)
Number of passengers in April 2018: 144,876
Distance between airports: 867 miles
Airlines that used route: Alaska Airlines, American Airlines, Delta Air Lines, JetBlue Airways, Republic Airline, SkyWest Airlines, Spirit Airlines, United Airlines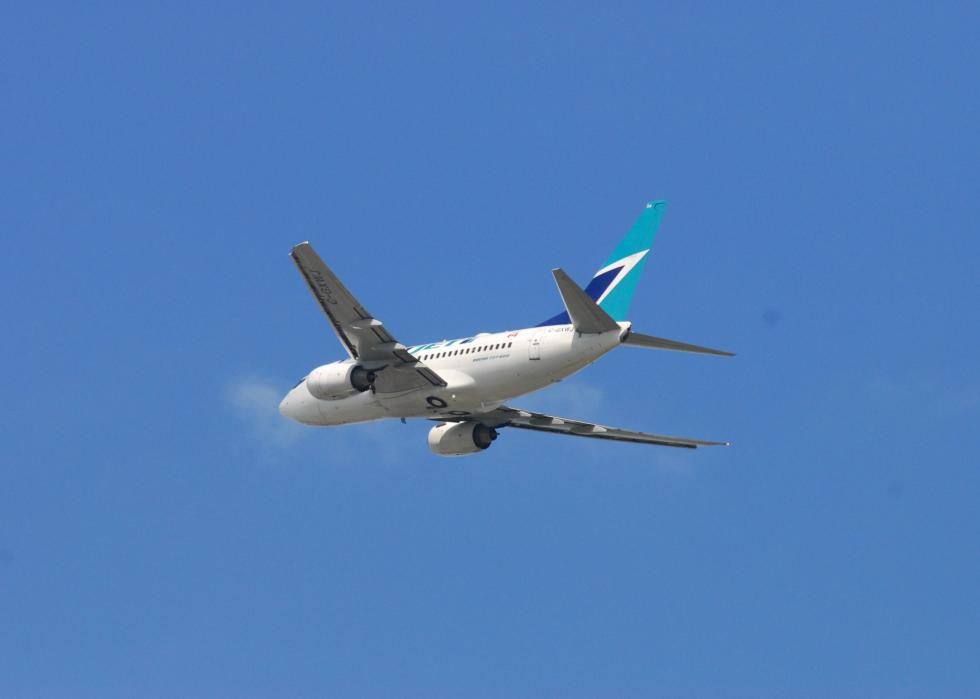 14 / 50
Lord of the Wings© // Wikicommons
#37. New York, NY (LGA) – Miami, FL (MIA)
Number of passengers in April 2018: 145,426
Distance between airports: 1,096 miles
Airlines that used route: American Airlines, Delta Air Lines, Frontier Airlines, Jet Aviation Flight Services, Republic Airline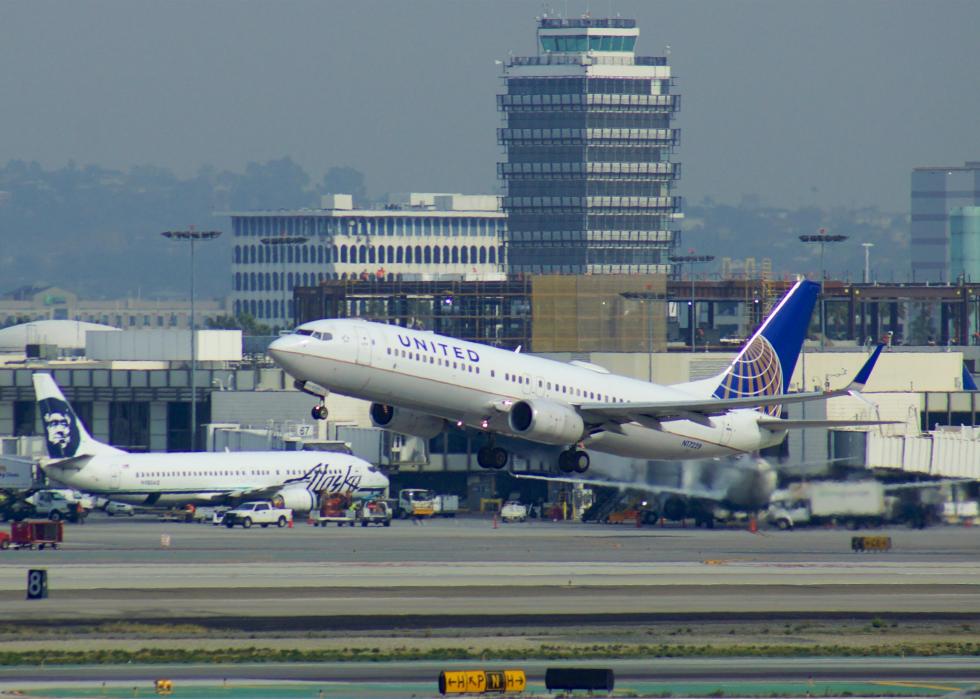 15 / 50
JerandSar Gimbel // Wikicommons
#36. Los Angeles, CA (LAX) – Phoenix, AZ (PHX)
Number of passengers in April 2018: 145,503
Distance between airports: 370 miles
Airlines that used route: American Airlines, Compass Airlines, Delta Air Lines, Jet Aviation Flight Services, SkyWest Airlines, Southwest Airlines, United Airlines
16 / 50
ZHoover123 // Wikicommons
#35. Phoenix, AZ (PHX) – Seattle, WA (SEA)
Number of passengers in April 2018: 148,377
Distance between airports: 1,107 miles
Airlines that used route: Alaska Airlines, American Airlines, Compass Airlines, Delta Air Lines, Southwest Airlines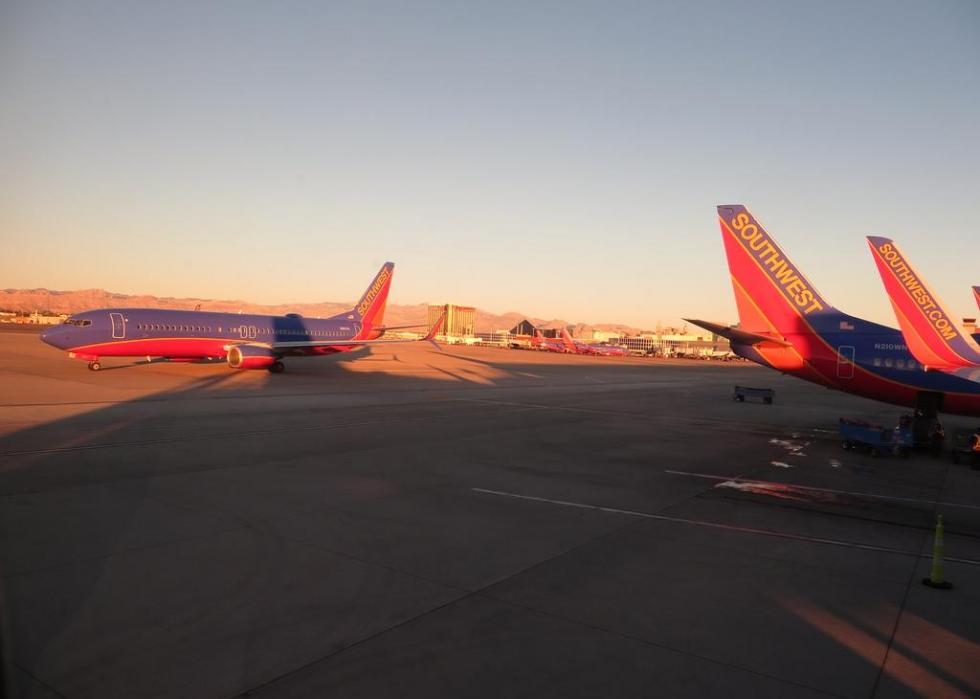 17 / 50
#34. Las Vegas, NV (LAS) – Seattle, WA (SEA)
Number of passengers in April 2018: 149,795
Distance between airports: 867 miles
Airlines that used route: Alaska Airlines, Delta Air Lines, Jet Aviation Flight Services, Southwest Airlines, Spirit Airlines
18 / 50
Rosedale7175 // Wikicommons
#33. Atlanta, GA (ATL) – Washington, DC (DCA)
Number of passengers in April 2018: 150,541
Distance between airports: 547 miles
Airlines that used route: American Airlines, Delta Air Lines, Envoy Air, PSA Airlines, Republic Airline, Southwest Airlines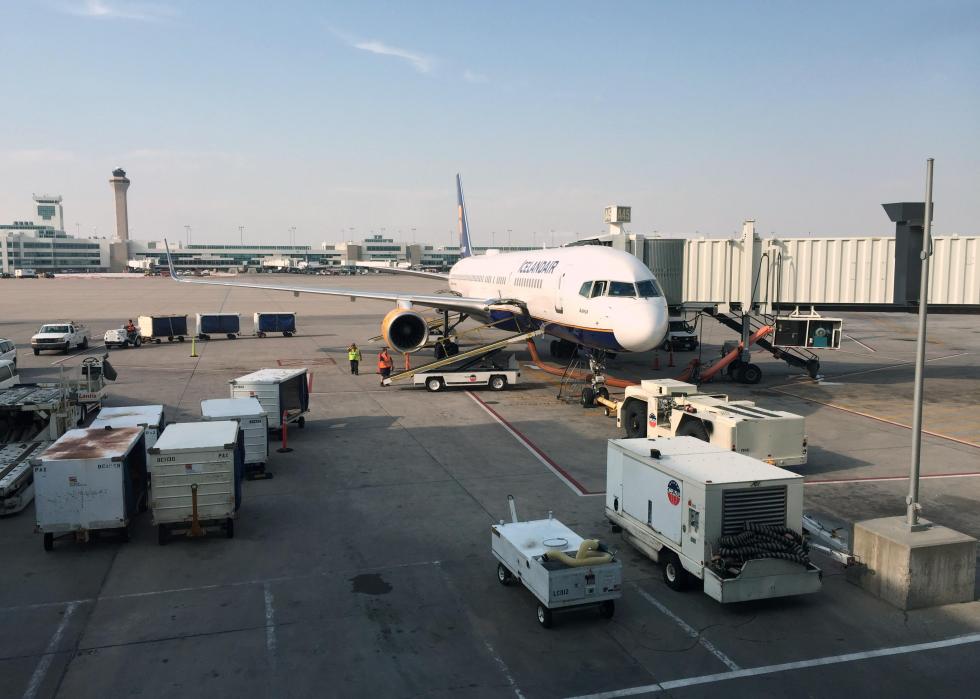 19 / 50
#32. Denver, CO (DEN) – San Francisco, CA (SFO)
Number of passengers in April 2018: 150,774
Distance between airports: 967 miles
Airlines that used route: Alaska Airlines, American Airlines, Frontier Airlines, Southwest Airlines, United Airlines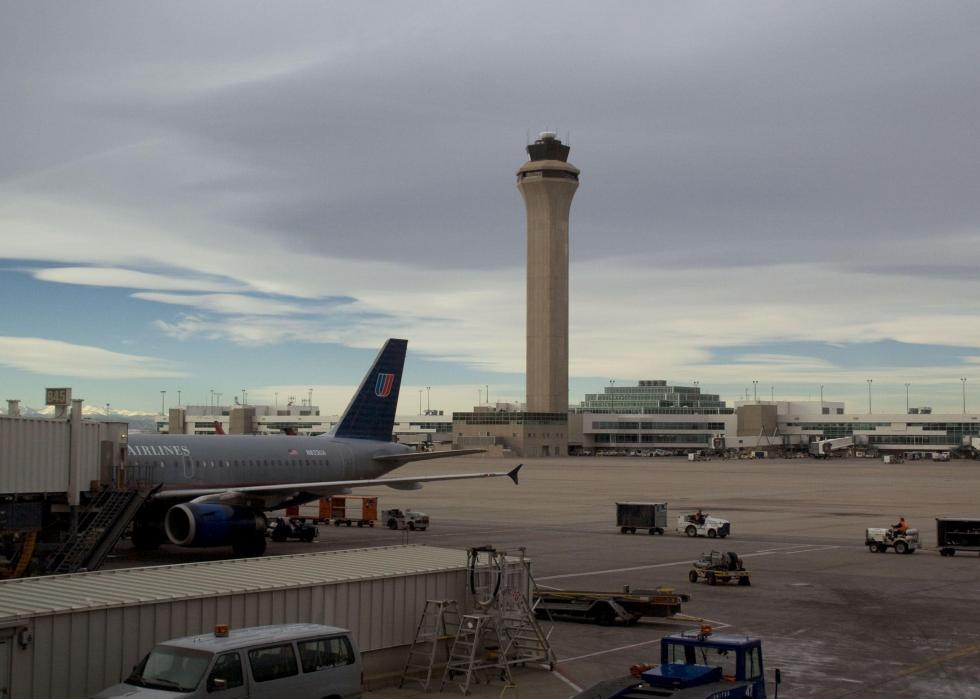 20 / 50
#31. Denver, CO (DEN) – Seattle, WA (SEA)
Number of passengers in April 2018: 151,433
Distance between airports: 1,024 miles
Airlines that used route: Alaska Airlines, American Airlines, Delta Air Lines, Frontier Airlines, Southwest Airlines, United Airlines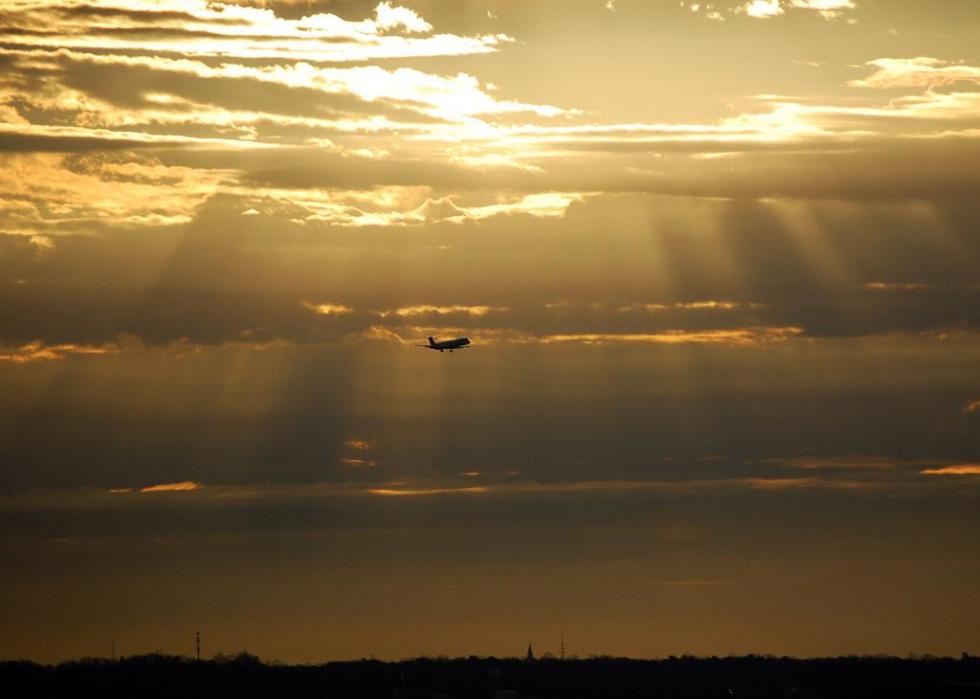 21 / 50
James Willamor // Wikicommons
#30. Atlanta, GA (ATL) – Dallas, TX (DFW)
Number of passengers in April 2018: 151,627
Distance between airports: 731 miles
Airlines that used route: American Airlines, Delta Air Lines, Envoy Air, Spirit Airlines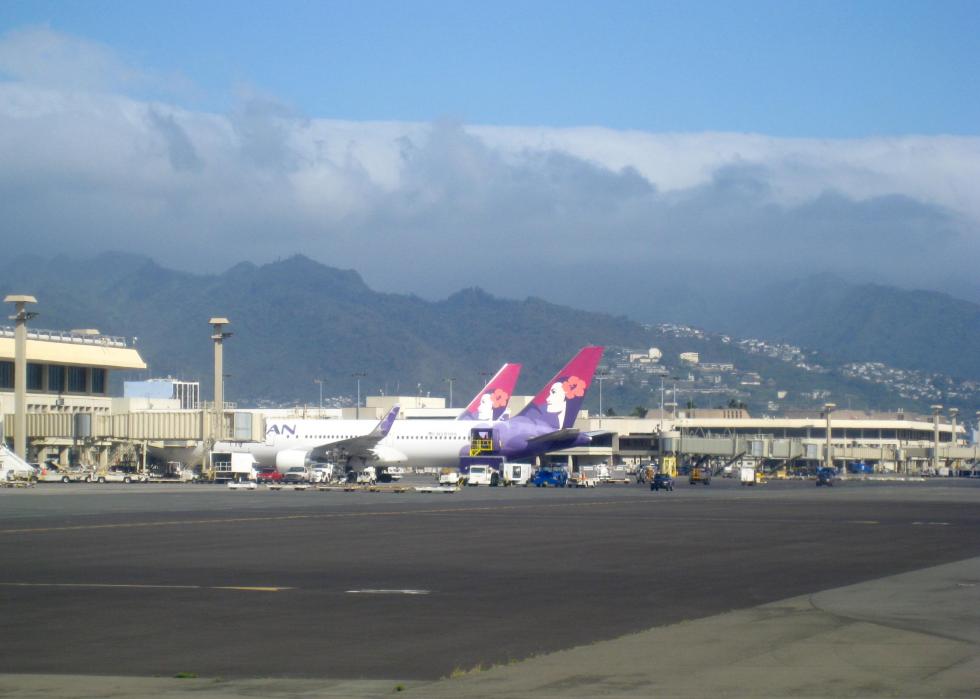 22 / 50
#29. Honolulu, HI (HNL) – Kahului, HI (OGG)
Number of passengers in April 2018: 152,150
Distance between airports: 100 miles
Airlines that used route: Alaska Airlines, Hawaiian Airlines, Mokulele Flight Services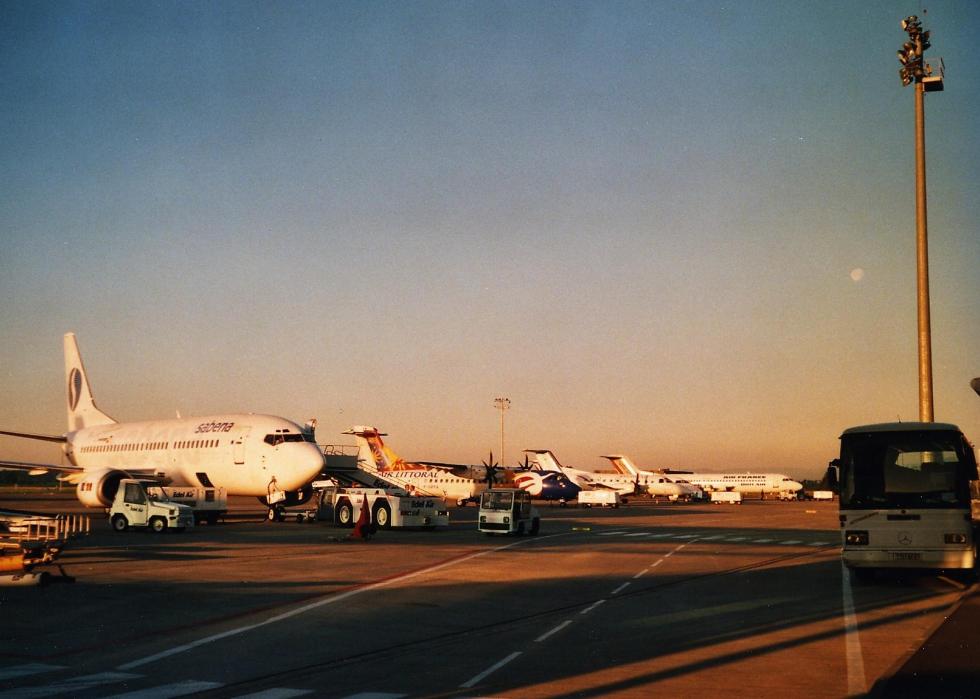 23 / 50
Peter Nath // Wikicommons
#28. Denver, CO (DEN) – Chicago, IL (ORD)
Number of passengers in April 2018: 152,763
Distance between airports: 888 miles
Airlines that used route: American Airlines, Frontier Airlines, SkyWest Airlines, Spirit Airlines, United Airlines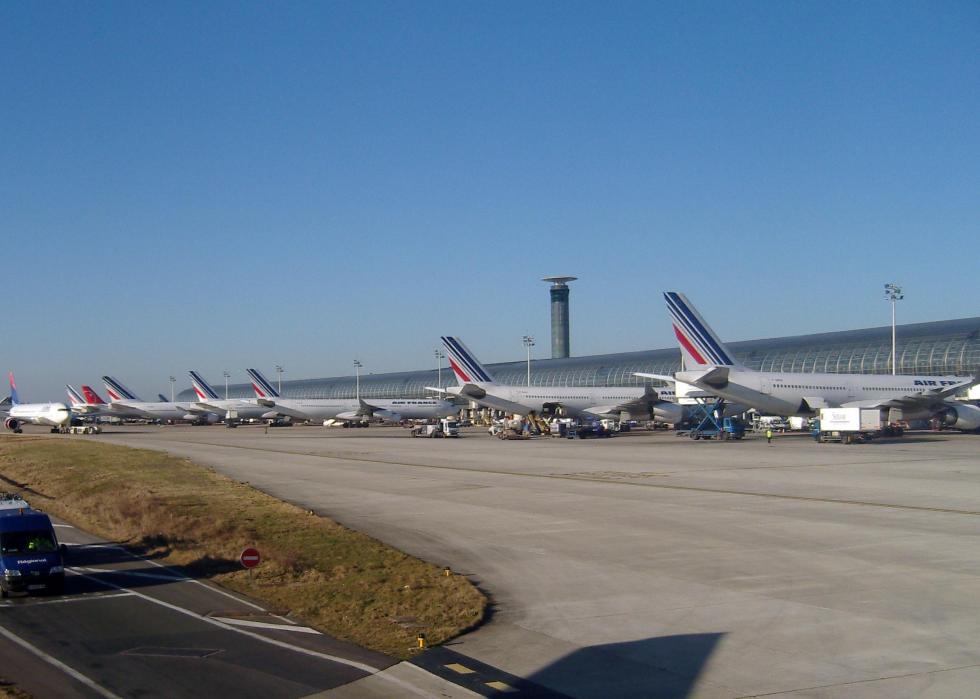 24 / 50
Eric Salard // Wikicommons
#27. Atlanta, GA (ATL) – Baltimore, MD (BWI)
Number of passengers in April 2018: 154,183
Distance between airports: 577 miles
Airlines that used route: American Airlines, Delta Air Lines, Southwest Airlines, Spirit Airlines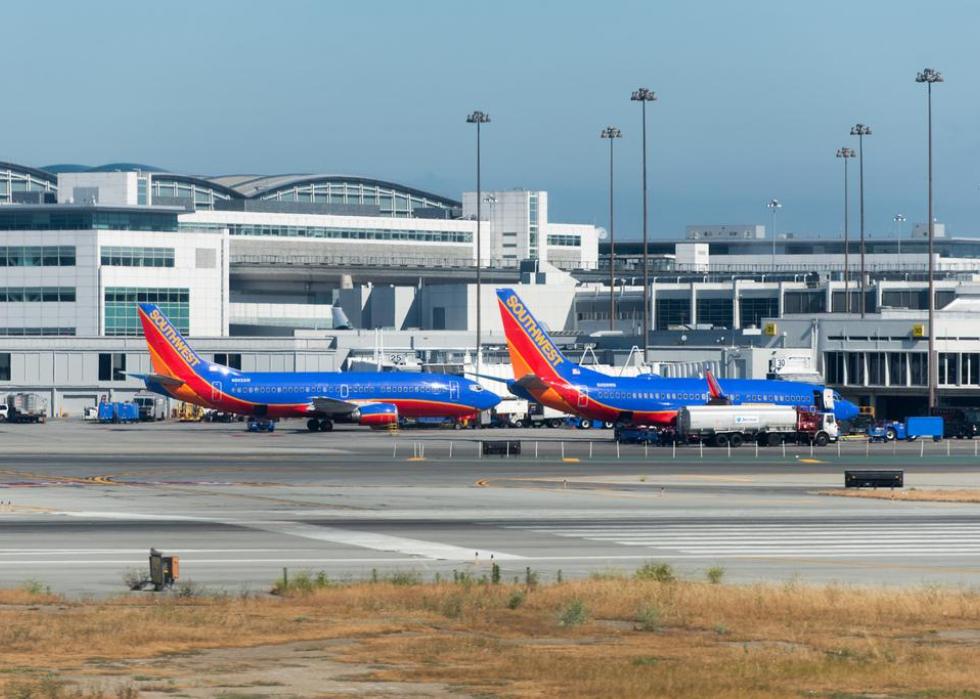 25 / 50
#26. San Diego, CA (SAN) – San Francisco, CA (SFO)
Number of passengers in April 2018: 156,628
Distance between airports: 447 miles
Airlines that used route: Alaska Airlines, Avjet Corporation, Delta Air Lines, SkyWest Airlines, Southwest Airlines, United Airlines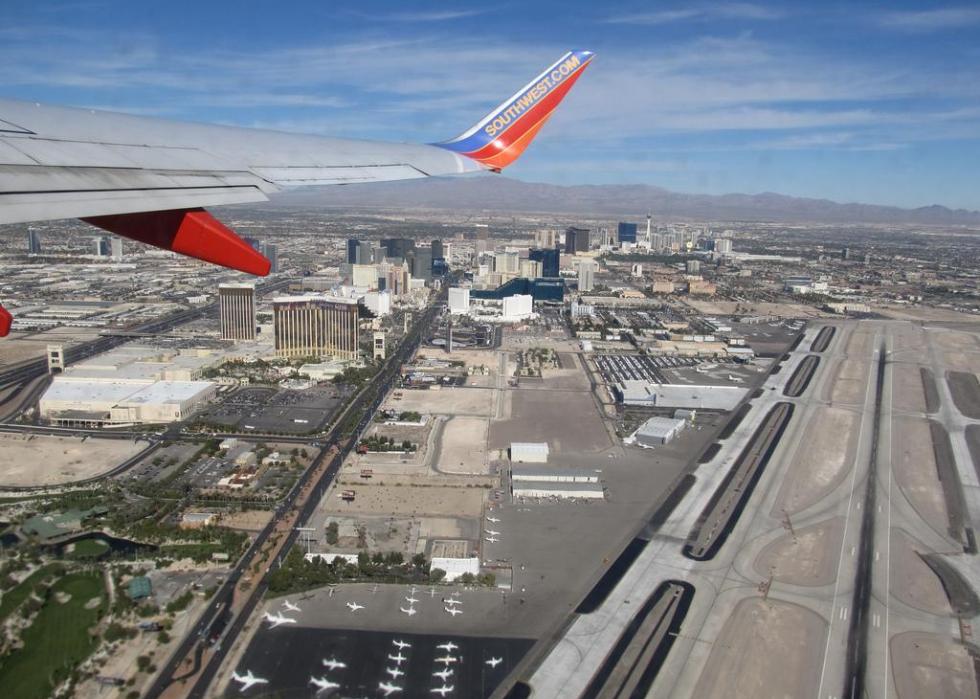 26 / 50
#25. Las Vegas, NV (LAS) – San Francisco, CA (SFO)
Number of passengers in April 2018: 157,081
Distance between airports: 414 miles
Airlines that used route: Alaska Airlines, Frontier Airlines, SkyWest Airlines, Southwest Airlines, United Airlines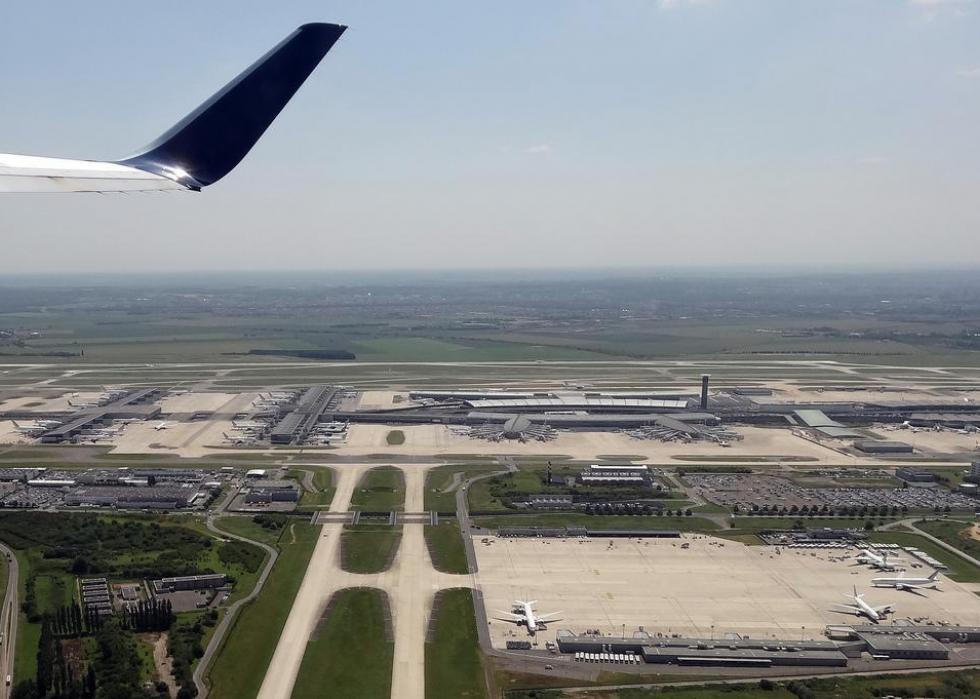 27 / 50
#24. Newark, NJ (EWR) – San Francisco, CA (SFO)
Number of passengers in April 2018: 157,394
Distance between airports: 2,565 miles
Airlines that used route: Alaska Airlines, American Airlines, Southwest Airlines, United Airlines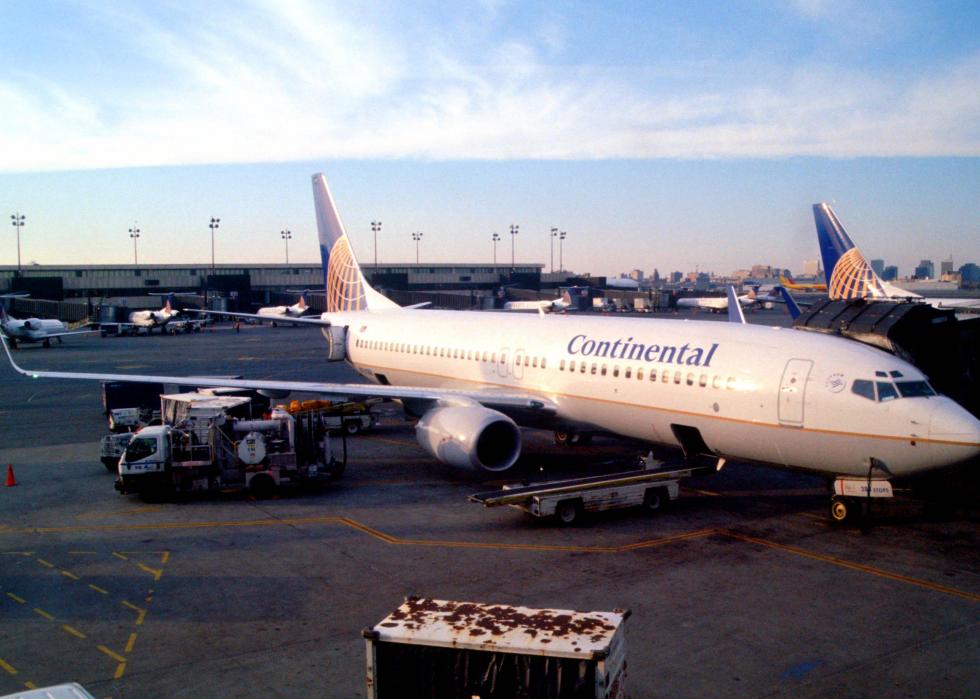 28 / 50
Aero Icarus // WIkicommons
#23. Newark, NJ (EWR) – Fort Lauderdale, FL (FLL)
Number of passengers in April 2018: 166,003
Distance between airports: 1,065 miles
Airlines that used route: JetBlue Airways, Southwest Airlines, Spirit Airlines, United Airlines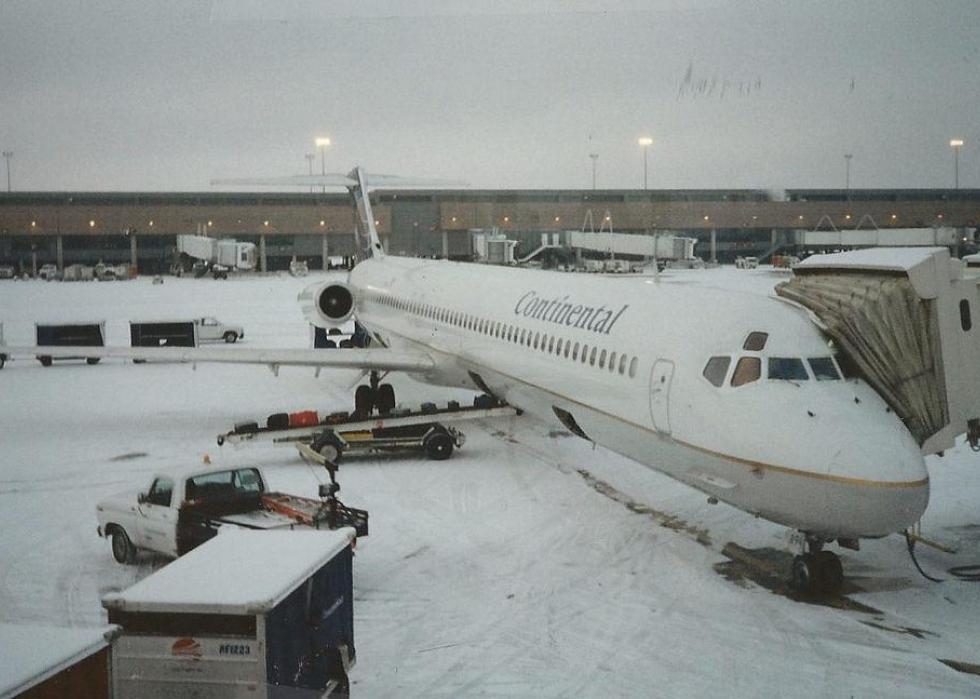 29 / 50
#22. Denver, CO (DEN) – Las Vegas, NV (LAS)
Number of passengers in April 2018: 168,514
Distance between airports: 628 miles
Airlines that used route: American Airlines, Frontier Airlines, Southwest Airlines, Spirit Airlines, Swift Air, United Airlines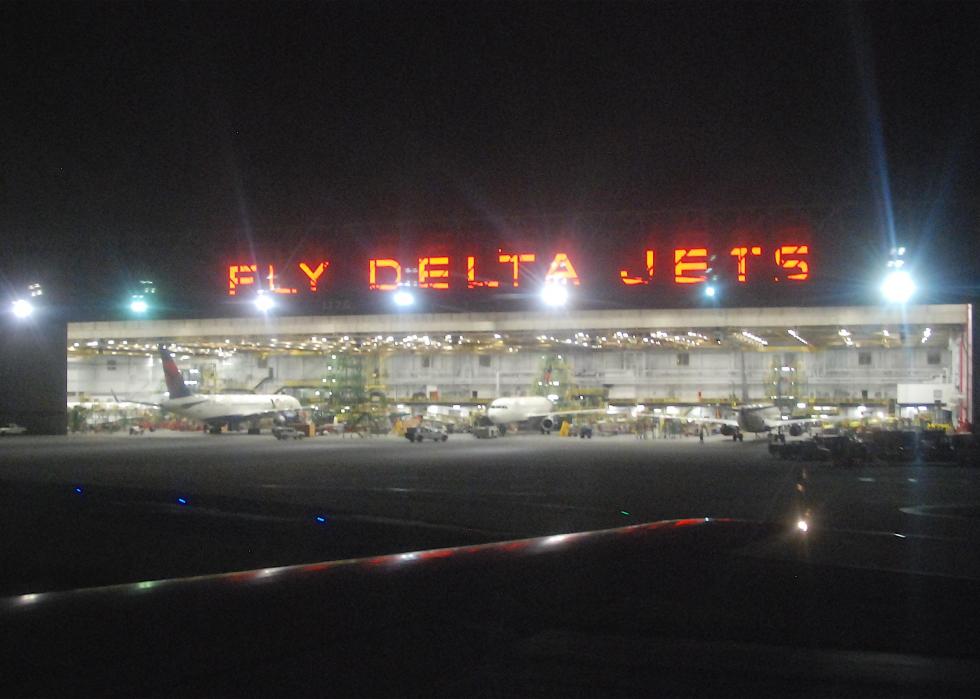 30 / 50
Aero Icarus // Wikicommons
#21. Atlanta, GA (ATL) – Boston, MA (BOS)
Number of passengers in April 2018: 172,742
Distance between airports: 946 miles
Airlines that used route: Delta Air Lines, Endeavor Air, JetBlue Airways, Southwest Airlines, Spirit Airlines
31 / 50
Aero Icarus // Wikicommons
#20. Chicago, IL (ORD) – San Francisco, CA (SFO)
Number of passengers in April 2018: 173,515
Distance between airports: 1,846 miles
Airlines that used route: Alaska Airlines, American Airlines, United Airlines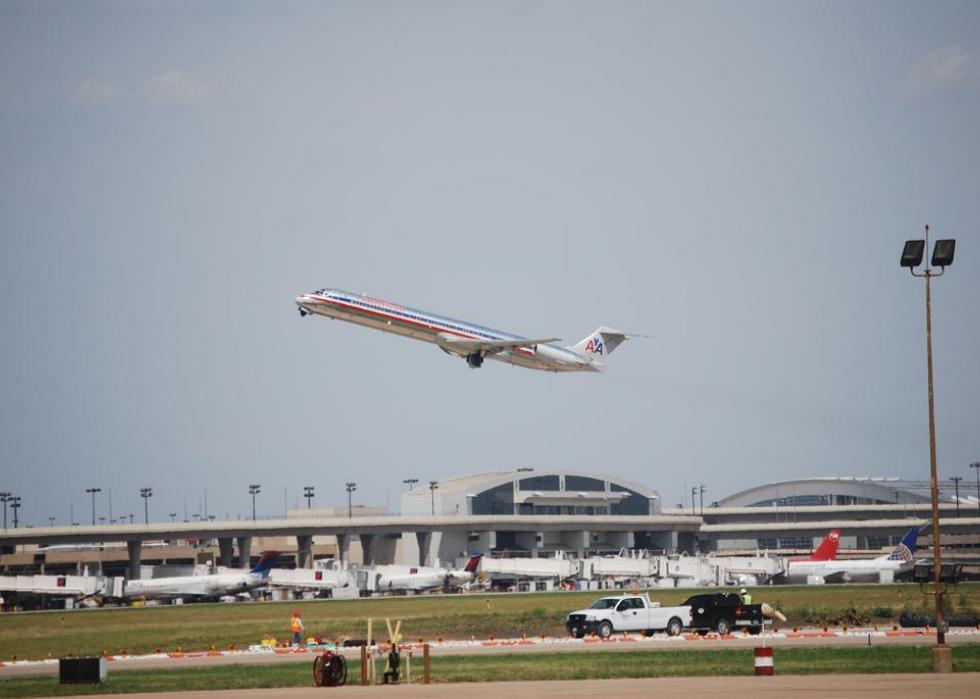 32 / 50
#19. Dallas, TX (DFW) – Los Angeles, CA (LAX)
Number of passengers in April 2018: 175,295
Distance between airports: 1,235 miles
Airlines that used route: American Airlines, Compass Airlines, Delta Air Lines, SkyWest Airlines, Spirit Airlines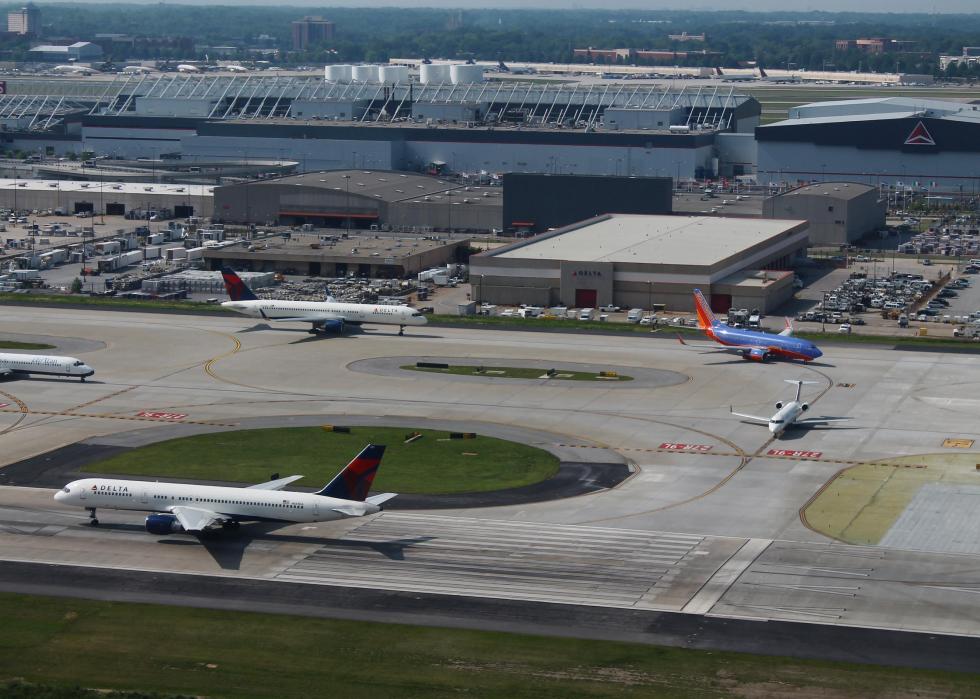 33 / 50
formulanone // Wikicommons
#18. Atlanta, GA (ATL) – Tampa, FL (TPA)
Number of passengers in April 2018: 179,775
Distance between airports: 406 miles
Airlines that used route: Delta Air Lines, Jet Aviation Flight Services, Southwest Airlines, Spirit Airlines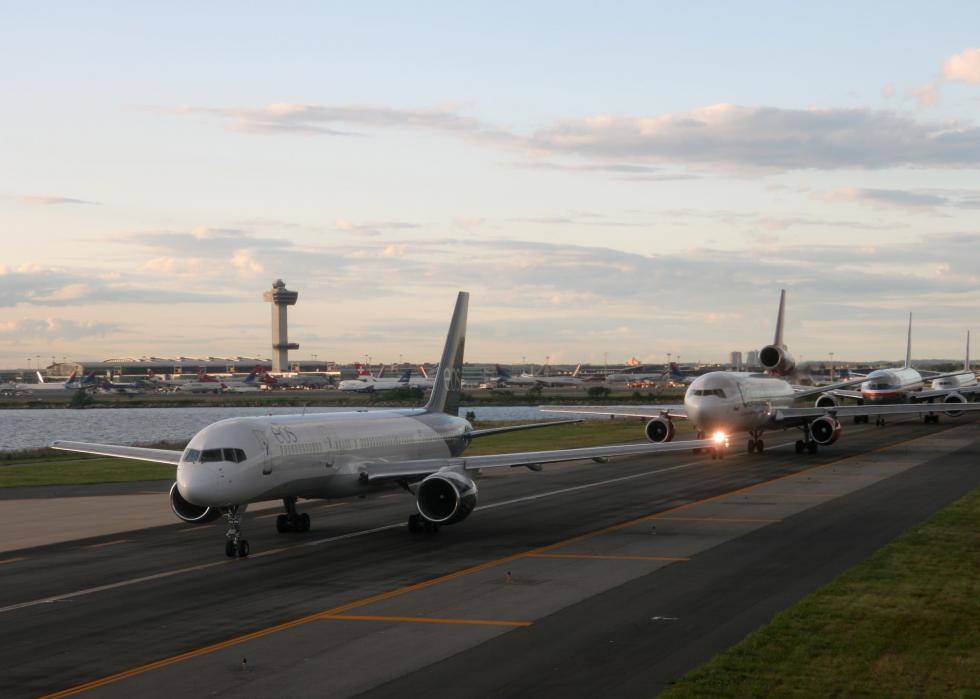 34 / 50
Giorgio Montersino // Wikicommons
#17. New York, NY (JFK) – San Francisco, CA (SFO)
Number of passengers in April 2018: 181,828
Distance between airports: 2,586 miles
Airlines that used route: Alaska Airlines, American Airlines, Delta Air Lines, JetBlue Airways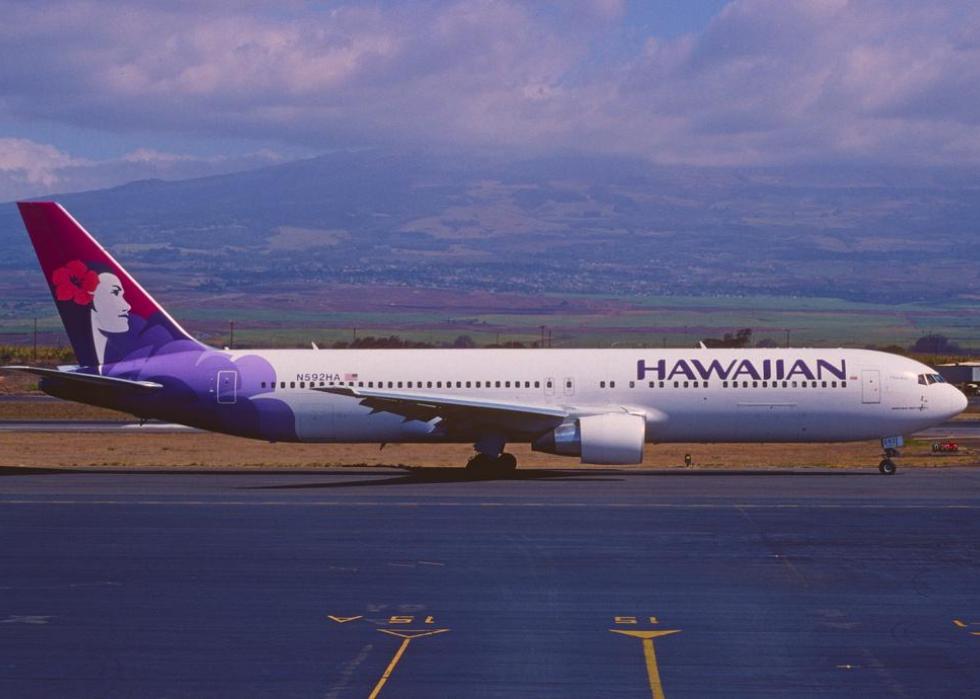 35 / 50
#16. Honolulu, HI (HNL) – Los Angeles, CA (LAX)
Number of passengers in April 2018: 184,524
Distance between airports: 2,556 miles
Airlines that used route: Alaska Airlines, American Airlines, Delta Air Lines, Hawaiian Airlines, United Airlines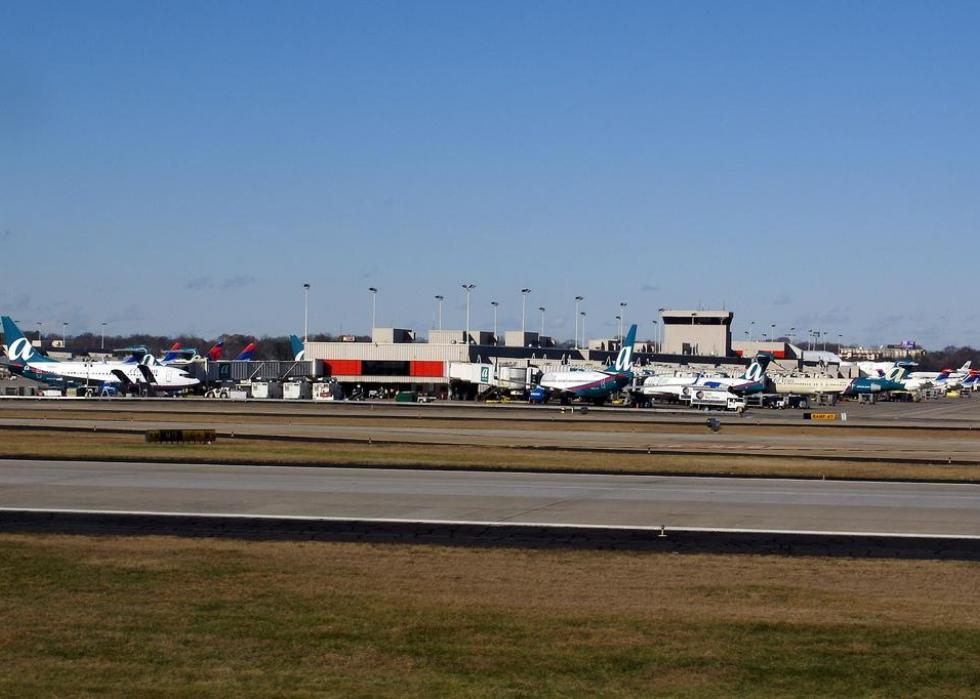 36 / 50
#15. Atlanta, GA (ATL) – Los Angeles, CA (LAX)
Number of passengers in April 2018: 185,074
Distance between airports: 1,947 miles
Airlines that used route: American Airlines, Delta Air Lines, Frontier Airlines, Southwest Airlines, Spirit Airlines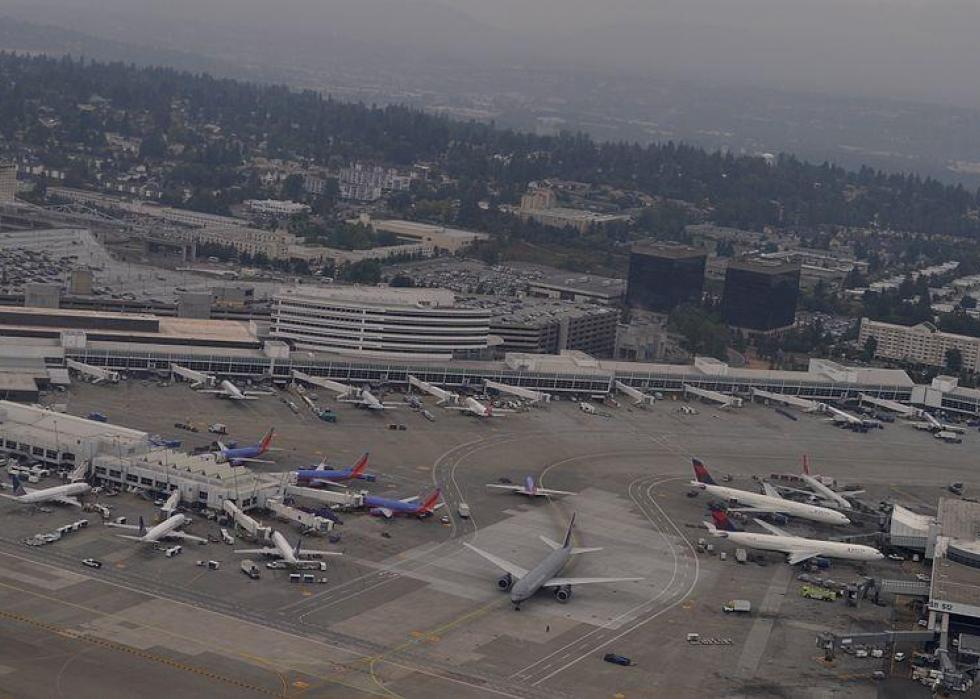 37 / 50
#14. Seattle, WA (SEA) – San Francisco, CA (SFO)
Number of passengers in April 2018: 186,545
Distance between airports: 679 miles
Airlines that used route: Alaska Airlines, Compass Airlines, Delta Air Lines, SkyWest Airlines, Southwest Airlines, United Airlines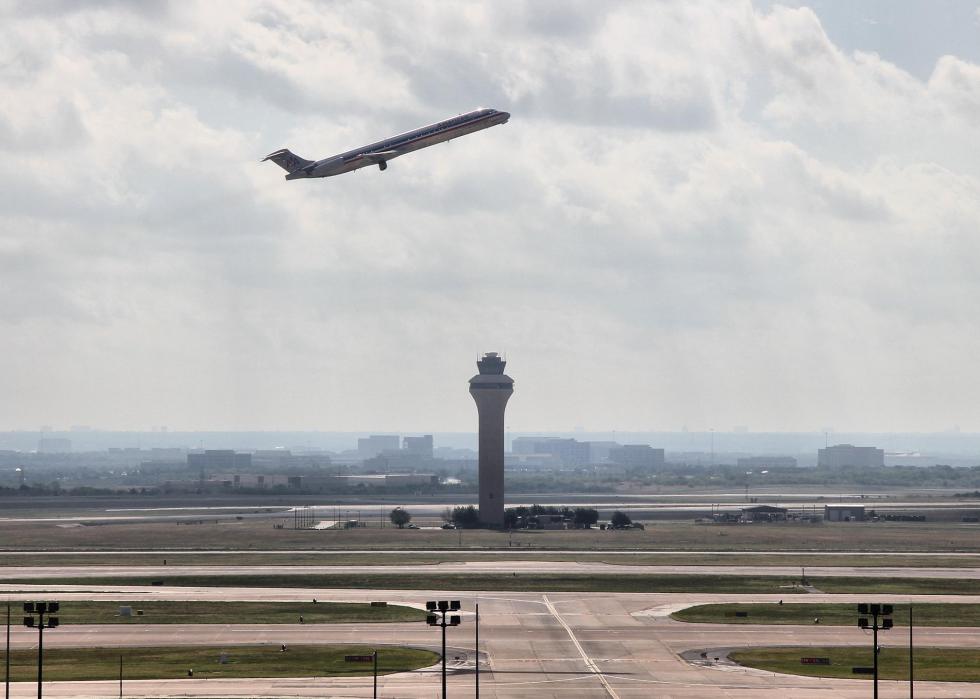 38 / 50
Larry D. Moore // Wikicommons
#13. Dallas, TX (DFW) – Chicago, IL (ORD)
Number of passengers in April 2018: 187,929
Distance between airports: 802 miles
Airlines that used route: American Airlines, Republic Airline, SkyWest Airlines, Spirit Airlines, United Airlines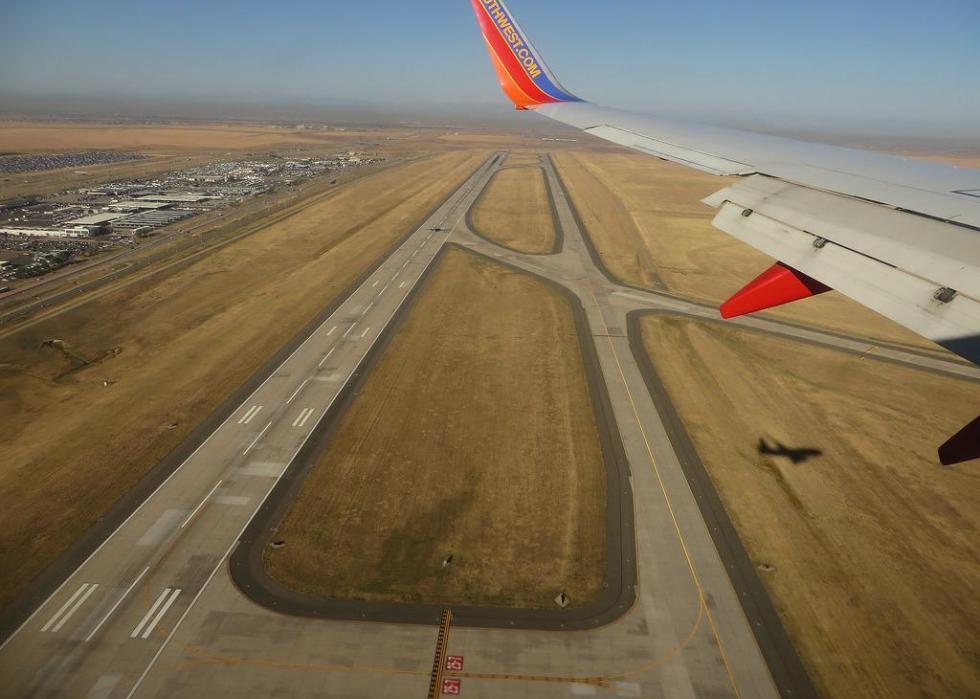 39 / 50
#12. Denver, CO (DEN) – Phoenix, AZ (PHX)
Number of passengers in April 2018: 189,692
Distance between airports: 602 miles
Airlines that used route: American Airlines, Delta Air Lines, Frontier Airlines, Southwest Airlines, United Airlines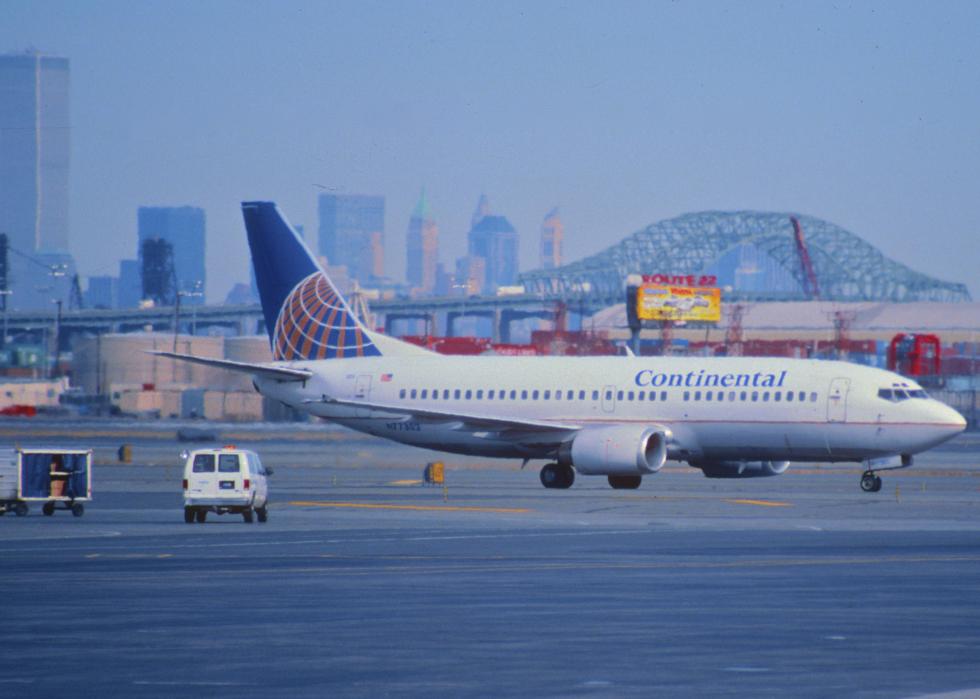 40 / 50
Aero Icarus // WIkicommons
#11. Newark, NJ (EWR) – Orlando, FL (MCO)
Number of passengers in April 2018: 196,588
Distance between airports: 937 miles
Airlines that used route: American Airlines, Delta Air Lines, JetBlue Airways, Southwest Airlines, Spirit Airlines, United Airlines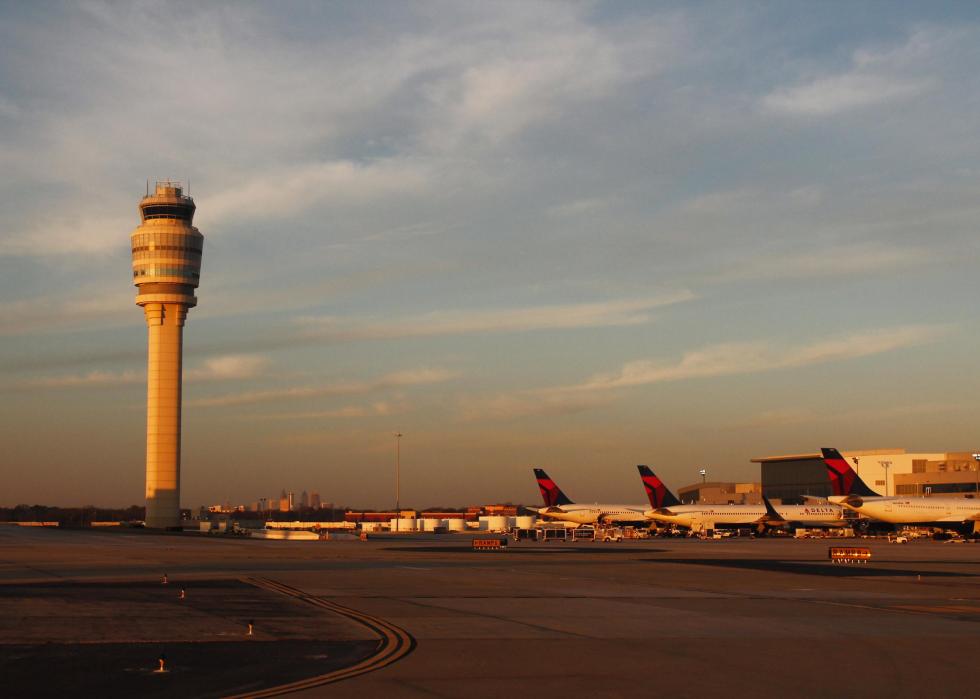 41 / 50
formulanone // Wikicommons
#10. Atlanta, GA (ATL) – New York, NY (LGA)
Number of passengers in April 2018: 205,251
Distance between airports: 762 miles
Airlines that used route: American Airlines, Delta Air Lines, ExpressJet Airlines, Frontier Airlines, Republic Airline, Southwest Airlines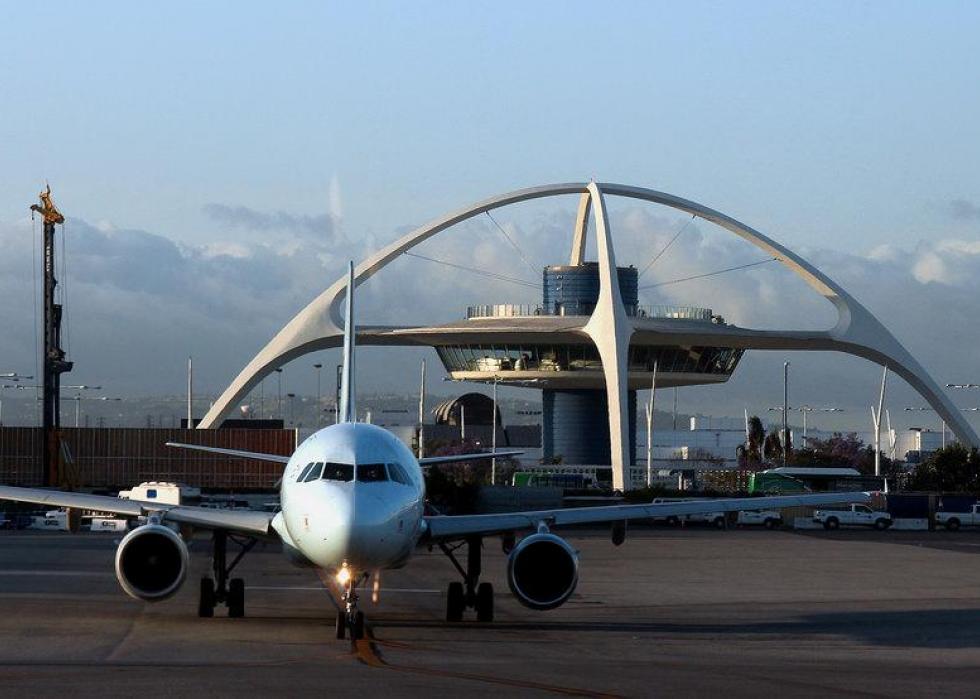 42 / 50
#9. Los Angeles, CA (LAX) – Seattle, WA (SEA)
Number of passengers in April 2018: 209,417
Distance between airports: 954 miles
Airlines that used route: Alaska Airlines, American Airlines, Compass Airlines, Delta Air Lines, SkyWest Airlines, Southwest Airlines, United Airlines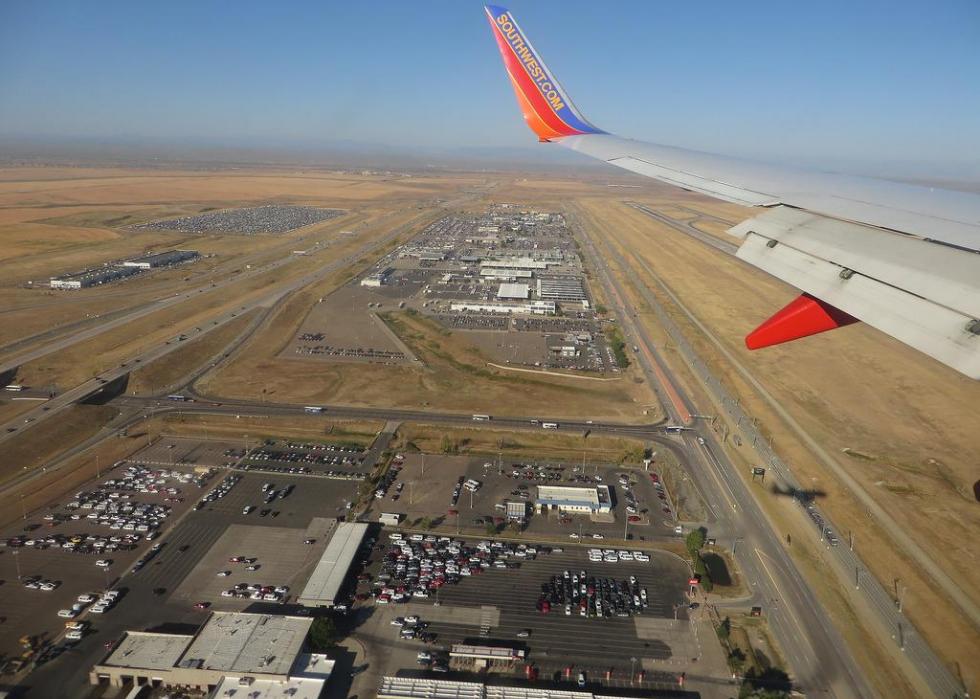 43 / 50
#8. Denver, CO (DEN) – Los Angeles, CA (LAX)
Number of passengers in April 2018: 211,621
Distance between airports: 862 miles
Airlines that used route: American Airlines, Delta Air Lines, Frontier Airlines, Southwest Airlines, Spirit Airlines, United Airlines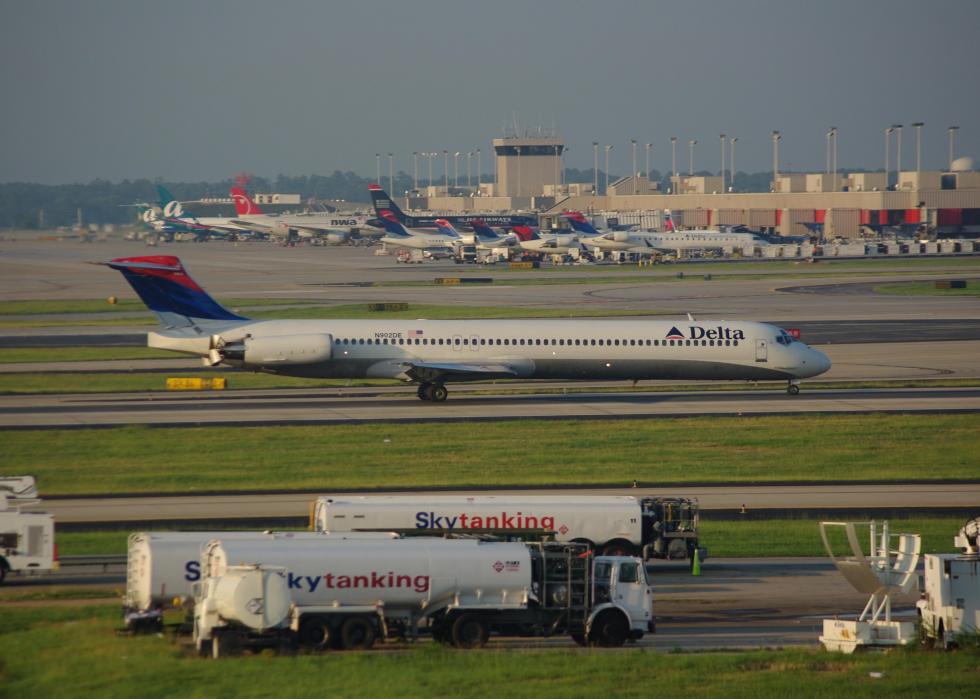 44 / 50
I'll Never Grow Up // Wikicommons
#7. Atlanta, GA (ATL) – Fort Lauderdale, FL (FLL)
Number of passengers in April 2018: 230,196
Distance between airports: 581 miles
Airlines that used route: Delta Air Lines, JetBlue Airways, Southwest Airlines, Spirit Airlines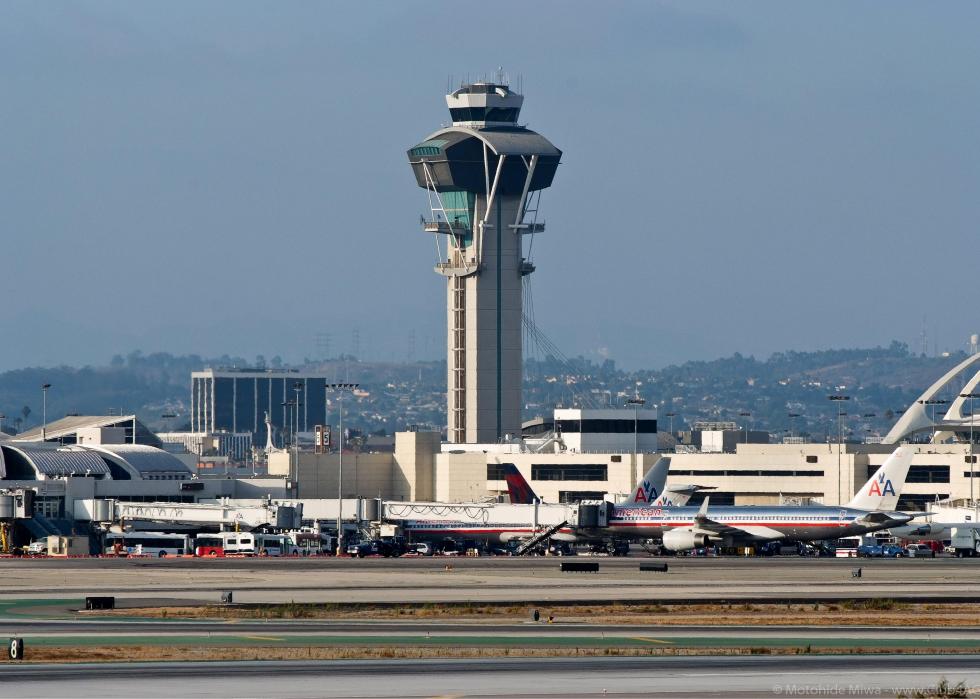 45 / 50
Moto "Club4AG" Miwa // WIkicommons
#6. Los Angeles, CA (LAX) – Chicago, IL (ORD)
Number of passengers in April 2018: 231,236
Distance between airports: 1,744 miles
Airlines that used route: Alaska Airlines, American Airlines, Spirit Airlines, United Airlines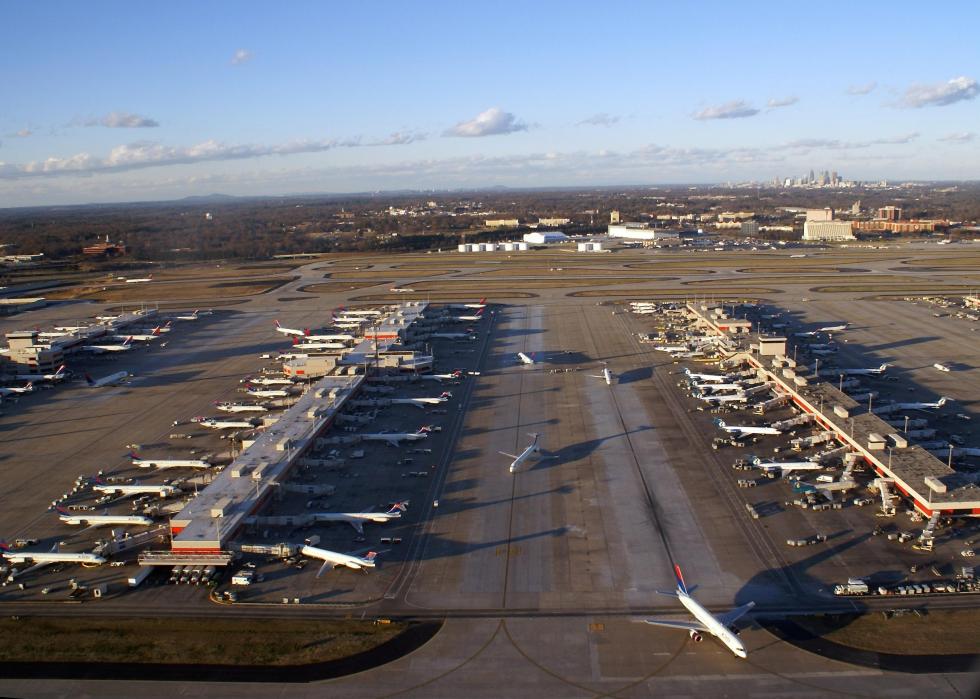 46 / 50
Eric Salard // Wikicommons
#5. Atlanta, GA (ATL) – Orlando, FL (MCO)
Number of passengers in April 2018: 237,964
Distance between airports: 404 miles
Airlines that used route: Delta Air Lines, Frontier Airlines, JetBlue Airways, Southwest Airlines, Spirit Airlines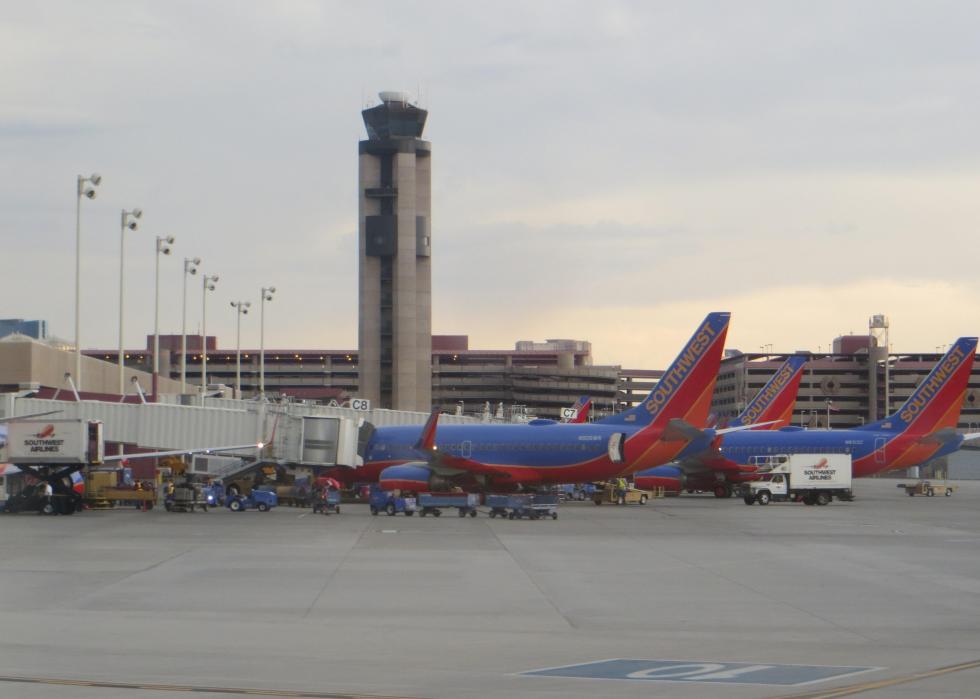 47 / 50
#4. Las Vegas, NV (LAS) – Los Angeles, CA (LAX)
Number of passengers in April 2018: 243,537
Distance between airports: 236 miles
Airlines that used route: Alaska Airlines, American Airlines, Ameristar Air Cargo, Avjet Corporation, Compass Airlines, Delta Air Lines, Jet Aviation Flight Services, SkyWest Airlines, Southwest Airlines, Spirit Airlines, Swift Air, United Airlines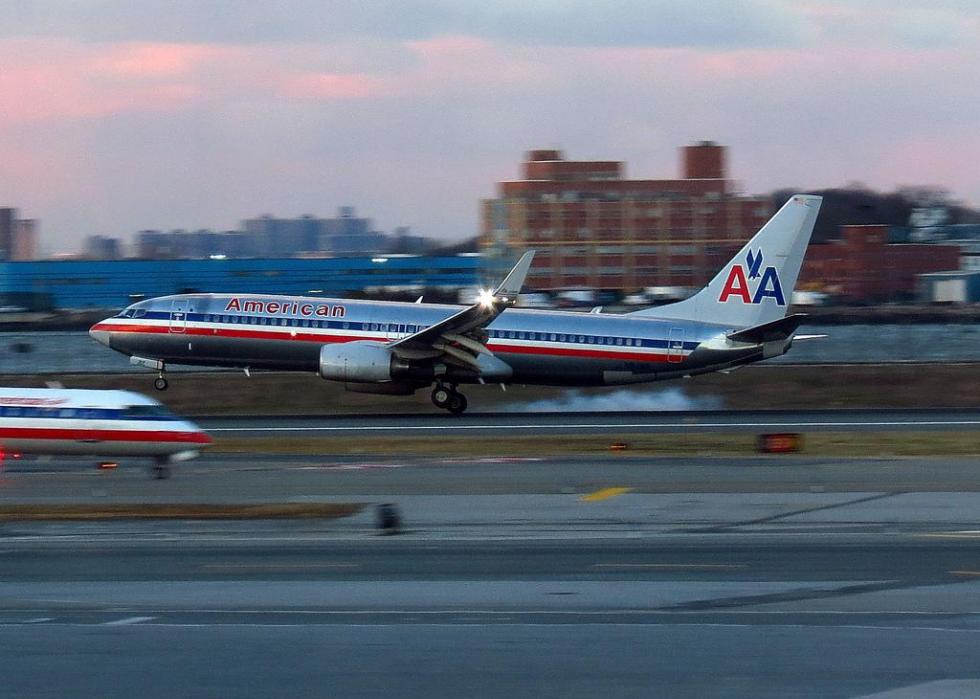 48 / 50
#3. New York, NY (LGA) – Chicago, IL (ORD)
Number of passengers in April 2018: 271,993
Distance between airports: 733 miles
Airlines that used route: American Airlines, Delta Air Lines, Republic Airline, SkyWest Airlines, Spirit Airlines, United Airlines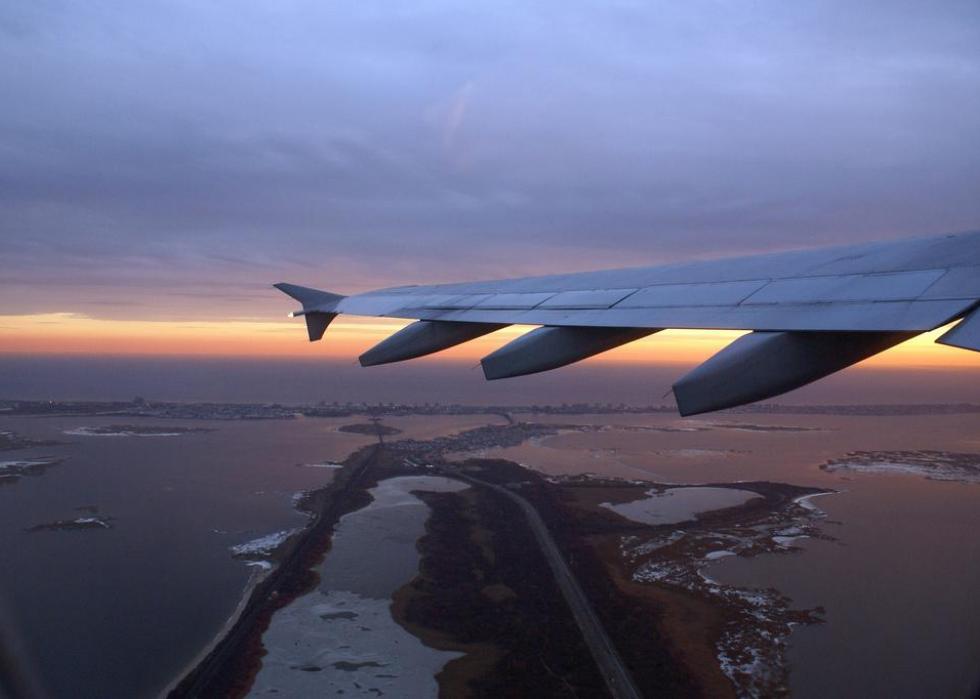 49 / 50
#2. New York, NY (JFK) – Los Angeles, CA (LAX)
Number of passengers in April 2018: 294,901
Distance between airports: 2,475 miles
Airlines that used route: Alaska Airlines, American Airlines, Delta Air Lines, JetBlue Airways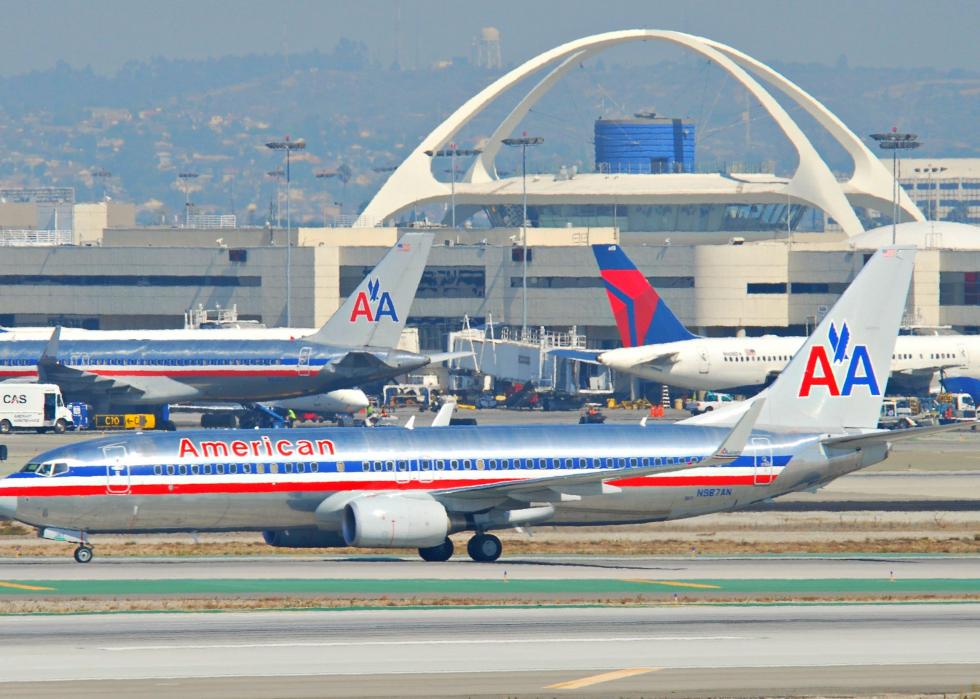 50 / 50
Aero Icarus // Wikicommons
#1. Los Angeles, CA (LAX) – San Francisco, CA (SFO)
Number of passengers in April 2018: 353,788
Distance between airports: 337 miles
Airlines that used route: Alaska Airlines, Compass Airlines, Delta Air Lines, SkyWest Airlines, Southwest Airlines, United Airlines