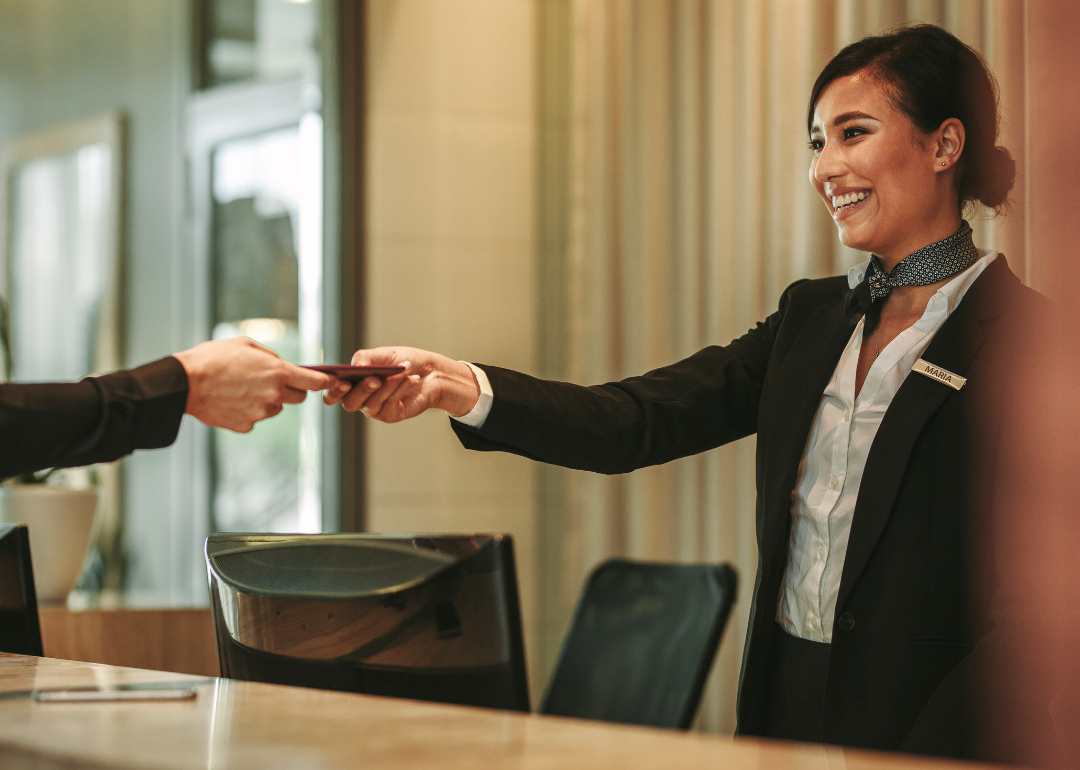 Hotel chains with the highest and lowest customer satisfaction
Hotel chains with the highest and lowest customer satisfaction
The world's oldest hotel, the Nishiyama Onsen Keiunkan located in Yamanashi, Japan, has offered travelers a place to stay since 705 A.D. The hotel has been run by 52 generations of the same family, earning it its record title in the the Guinness Book of World Records.
Of course, not every hotel option (especially in the United States) is going to have that family feel to it. For U.S. travelers, it's far more common to stay in a hotel that is part of a major chain and owned by a parent company rather than a local family. Many of these chains offer nearly identical rooms and nearly identical experiences, but a few offer unique stays and ultimate luxury.
For travelers planning their next vacation or just dreaming about their next getaway, it's always good to know what the lodging options are in any given location. To that end, Stacker has rounded up the hotel chains with the highest and lowest customer satisfaction in the country.
Using data provided by the American Customer Satisfaction Index (last updated April 24, 2018), Stacker ranked the hotels from worst to best by their ACSI score. All ties remain unbroken. For more than two decades the ACSI has analyzed customer satisfaction for household products and services available to U.S. consumers. For this particular study, the ACSI collected their data by conducting random sample interviews with recent hotel guests, claiming to provide the only national cross-industry measure of customer satisfaction in the U.S.
The ACSI score is designed to be a national cross-industry measure of customer satisfaction in the country. The index aims to help travelers identify the best possible hotel for their next much needed vacation, long weekend, or just a business trip.

You may also like: 50 of the most beautiful hotel lobbies in the world