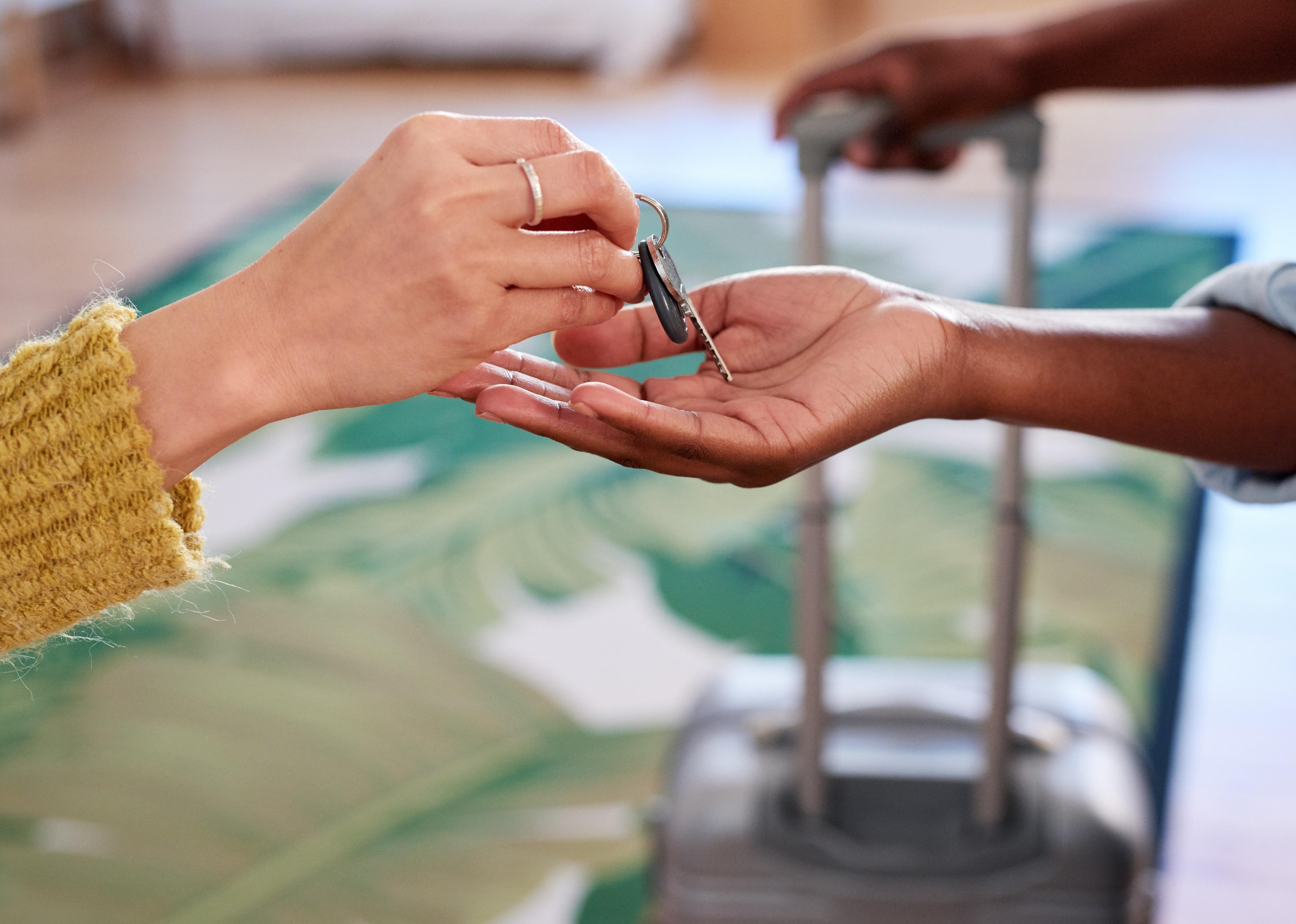 Stacker Studio
How inflation has affected vacation rentals—and how it could impact your next trip
Daxiao Productions // Shutterstock
How inflation has affected vacation rentals—and how it could impact your next trip
In years past, booking a short-term rental for vacation was a fun, cost-effective way to experience a new destination. With filters for price points, privacy, and choice amenities, finding anything from a beachside apartment to a treehouse in the forest was a breeze for travel enthusiasts. While demand has not decreased for short-term rentals, the hospitality industry has changed, and travelers are taking note.
The early COVID-19 pandemic halted traveling worldwide for most, with many international borders closing in the first year of the global health crisis. As countries have reopened and traveling becomes more widespread again, the rising cost of travel and day-to-day life has pinched budgets across the world. In 2020, inflation was at 1.4%, but the U.S. Inflation Calculator reported a staggering jump to highs of 7% in 2021 and 2022.
With the aid of industry experts, news coverage, and government databases, including sources from the Bureau of Labor Statistics, AirDNA, and Forbes, Bounce explored the ways inflation has affected short-term vacation rentals in the United States. This analysis also looks at what travel could look like in 2023 and cited predictions on what inflation may look like for Americans in the next few months.
Rising inflation often means rent hikes from property owners as their expenses for maintaining their property become larger. Blackstone writers Joe Zidle and Nadeem Meghji suggest that, to counter inflation, investing in short-term rental properties and adjusting prices for market and inflation rates can benefit those looking for investment opportunities. Investing in short-term rentals "may be one of the best strategies for the foreseeable economic climate," according to a December 2022 report from Forbes Business Council's Sebastian Rivas.
Many travelers are changing their plans due to the economy; while 43% of adults in the U.S. planned to take overnight vacations between Thanksgiving and New Year's in 2022, about 4 in 5 said they were modifying plans to adjust for rising travel fares.
Despite average daily rates for short-term rentals expected to rise by 1.7% in 2023, demand from travelers remains strong, with the first three quarters of 2022 showing an increase of 20.9% in nights stayed year over year. While demand growth is only expected to gain 5.5% in 2023, trends show that short-term rental demand is steady.
This story originally appeared on Bounce and was produced and distributed in partnership with Stacker Studio.