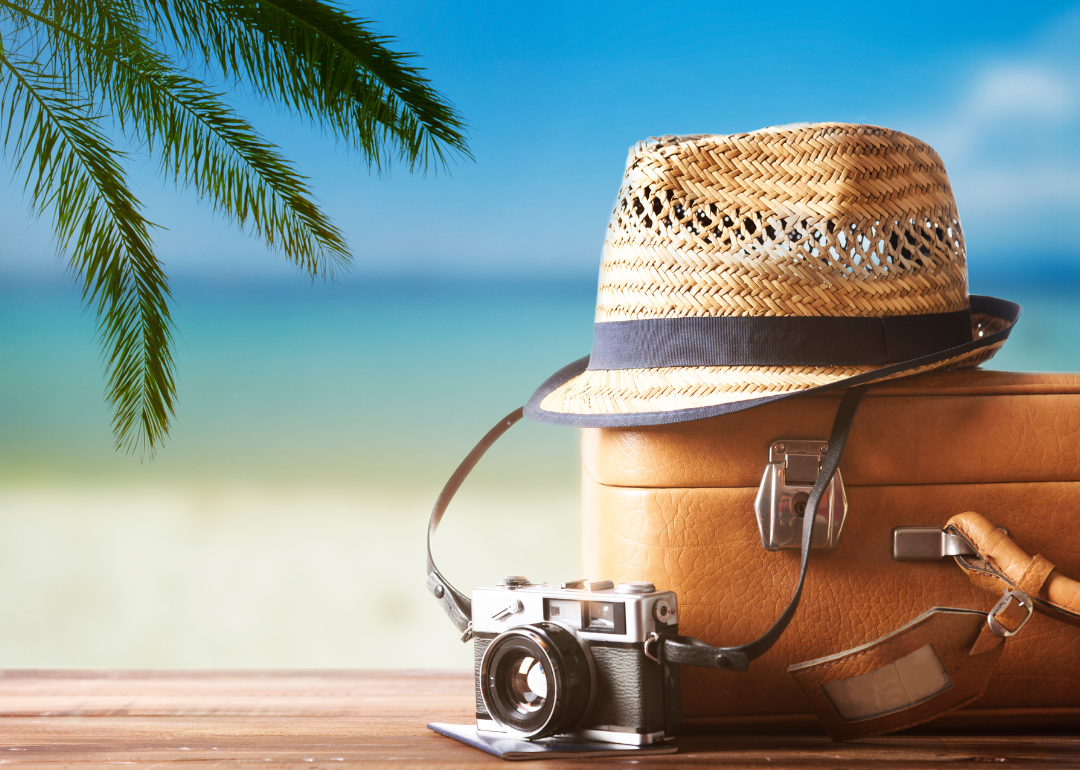 Most likely destination for travelers from every state
Most likely destination for travelers from every state
When U.S. citizens travel, they often fly within the country—less than half of Americans have a passport. The most popular destinations for plane travel are California, Texas, Florida, and New York. Orlando, Fla., takes the top spot for the most visited domestic city, but Las Vegas also brings in millions of tourists annually. Beach vacations are another favorite way to travel, which is why homegrown tourism to Florida continues to increase. In 2018, domestic visits were up 7.1%.
While some people hate flying and dread the idea of having a conversation with a stranger, about 1 in 50 people say they end up finding the love of their life on a flight. About 16% of travelers form a business connection and 14% say they made long-lasting friendships with a fellow plane traveler.
Retirees and snowbirds might also be hitting the skies to travel from high tax states like New York and New Jersey to ones that are more tax-friendly. South Carolina and North Carolina don't have a tax on social security income; Florida doesn't tax withdrawals from retirement accounts, and Georgia provides a $65,000 tax deduction on all types of income for those over the age of 64. Nevada and Arizona are also retirement-friendly.  
Using data provided by SmarterTravel, which used flight search query data from Airfarewatchdog spanning October 2017 to October 2018, Stacker compiled a list of the most likely destination for travelers from each state. SmarterTravel picked the top three destination states from all 50 U.S. states and Washington D.C. based on approximately 30 million flight searches. Some states are more popular to search for than others: Florida is the top destination state from 33 different states, and California is #1 for 10 different states.   
Read on to find out the most likely destination for travelers from every state.
ALSO: Locals share the most overrated and underrated tourist attraction in every state