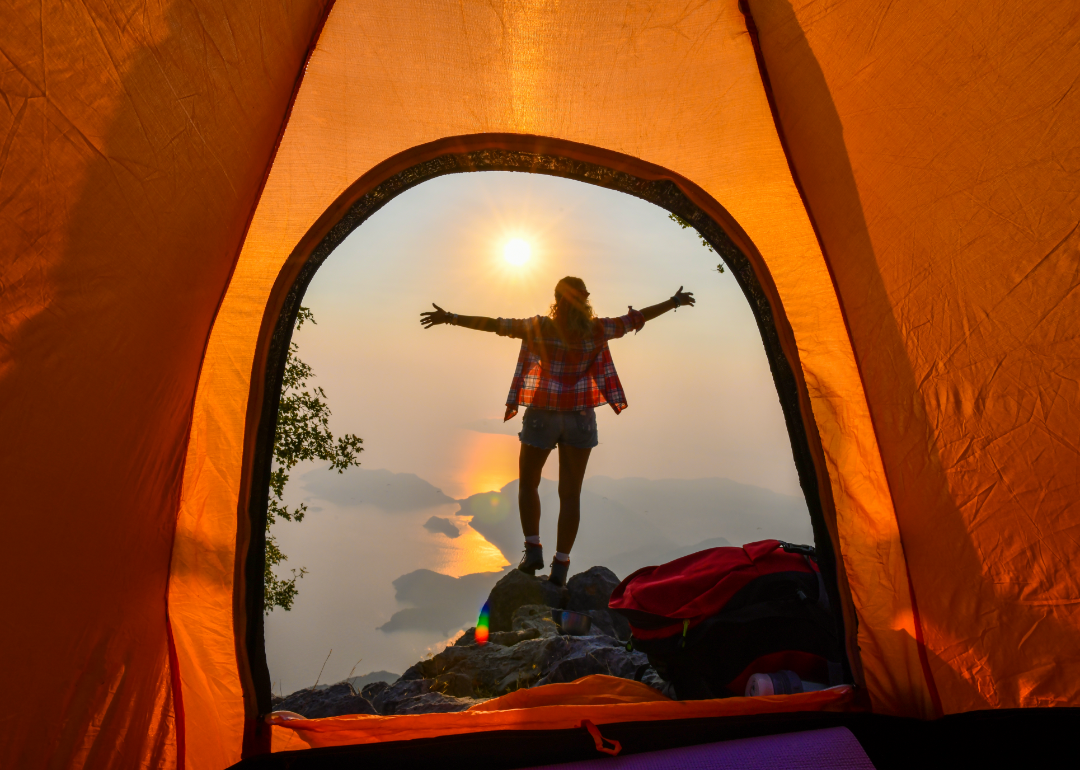 Most popular national parks for campers
Most popular national parks for campers
On March 1, 1872, Congress established Yellowstone National Park in the territories of Wyoming and Montana as "a public park or pleasuring-ground for the benefit and enjoyment of the people." The park itself was placed under the exclusive control of the secretary of the Interior. In the following years, the U.S. government authorized the creation of several more national parks and monuments, many of which were located in the less-developed West.
Then on Aug. 25, 1916, President Woodrow Wilson signed an act that created the National Park Service. The new federal agency was responsible for protecting and managing 35 existing national parks and monuments, which had previously been looked after by a variety of departments, including the War Department and the National Forest Service. The National Park Service was also responsible for creating new parks. Today, the national park system is comprised of 400 areas, which cover more than 84 million acres in all 50 states, the District of Columbia, American Samoa, Guam, Puerto Rico, Saipan, and the Virgin Islands.
Among other things, almost all U.S. national parks have developed campgrounds and allow backcountry camping. Stacker has rounded up the 25 most popular national parks for campers.
To determine these parks, Stacker consulted the National Park Service's (NPS) Annual Park Ranking Report, which was updated in 2018. NPS categorizes data on campers as "tent campers," "RV campers," (both of whom use developed campgrounds) and "backcountry campers" (backpackers who set up camp in the undeveloped wilderness). We added together the total visits from each category and ranked the most popular 25 national parks based on their total camping visits in 2018. All 61 national parks were considered.
Whether you're an experienced camper or looking to sleep under the stars for the first time, camping at any one of these national parks is sure to be a hit. And from California's Yosemite Park to Colorado's Rocky Mountain Park to North Carolina and Tennessee's Great Smoky Mountains Park, there's almost certainly one close to home.
You may also like: Stunning, historic hotels from every state and the stories behind them