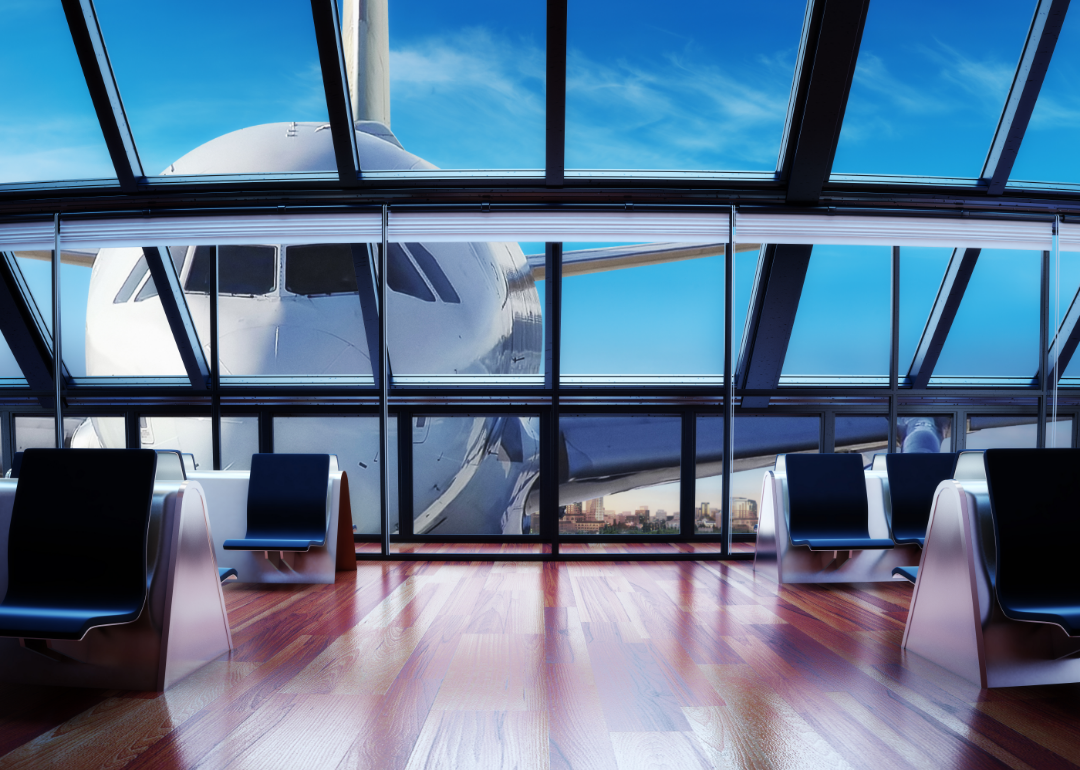 Pandemic-era air travel in 5 charts
Pandemic-era air travel in 5 charts
In December 2020, when many would normally be traveling to make it home for the holidays, U.S. air travel was significantly down as we plunged into the first pandemic holiday season. Despite more than 1 million daily air travelers each day for three days over the weekend before Christmas—a record for the pandemic—overall, air travel in December 2020 was just 35% of 2019's numbers. Vaccines were at the very beginning stages of distribution, and many people opted to invent new traditions to avoid the uncertainty of traveling during COVID-19.
In 2021, however—and despite significant surges in COVID-19 transmission thanks to the Omicron variant—the air travel industry is gearing up for a holiday rebound. Stacker analyzed how the pandemic affected air travel trends, and early signs of recovery. Data came from the Transportation Security Administration, Federal Aviation Administration and Bureau of Transportation.
The number of air travelers during Thanksgiving this year reached about 91% of pre-pandemic numbers But while air travel seems poised to reach a pandemic high, the number of air travel employees has not fully recovered. Layoffs, early-retirement, and career changes due to the pandemic have left air travel industries short-staffed as they face a holiday travel crunch. The industry, already subject to weather-related delays, will deal with these labor shortages during what experts expect to be a busy holiday travel season. 
Unruly passenger reports have also increased sharply in 2021. Of the 5,664 reports this year, 72% were mask-related. While the rate of incidents has calmed down since the first half of the year, spikes in travel are likely to coincide with an increased number of incidents. 
It's not yet clear how the Omicron variant will impact air travel's recovery. The CDC has confirmed the Omicron variant now makes up the majority of cases in the U.S., and widespread infection in places like New York City have prompted some travelers to reconsider plans. 
Keep reading to see what caused major flight delays, how crowded planes are, the busiest airports, and more.