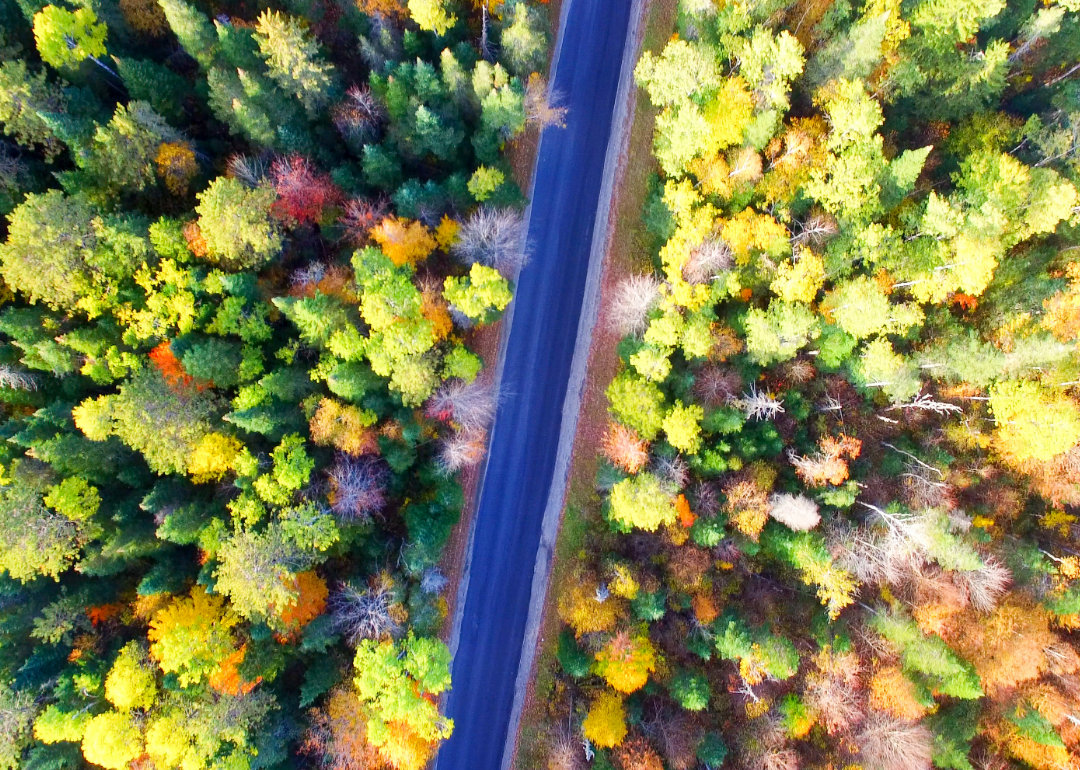 Stunning fall drives in every state
Stunning fall drives in every state
America's interstate system makes it relatively quick to dash from coast to coast—at least compared to the Lewis and Clark days. By some estimates, a cross-country road trip can be done in less than a week—if you're willing to drive around 10 hours a day. But this time of year, you'd be making a big mistake if you didn't slow down and soak up the scenery. The reds, yellows, and oranges of the foliage blanket parts of the country for just a few short weeks. Plus, there are pumpkin patches, apple orchards, and all kinds of fall fun to make the journey even more memorable.
While people often plan major vacations far from home during leaf-peeping season, the coronavirus pandemic has put a damper on many travelers' usual plans. That doesn't mean you have to miss out on this seasonal show, though. Every state has at least one fantastic drive through gorgeous autumnal scenery that is sure to make your jaw drop. To help you have a safe and socially distanced adventure close to home, Stacker compiled a list of stunning fall drives in every state. We looked at information from news outlets, travel publications, and local and state tourism boards to come up with 50 road trips to consider taking in the fall.
New England is arguably the quintessential place for fall color in the country. There, join thousands of other drivers on New Hampshire's Kancamagus Highway, or watch the sunrise cast a glow on the foliage along Maine's Acadia Byway. However, it's certainly not the only place in the United States for a great fall drive. Alabama's Fall Color Trail is dedicated to showcasing the beautiful scenery this time of year, Wyoming's Flaming Gorge-Green River Basin Scenic Byway features 100 miles of tree-lined mountain peaks, and California's Everitt Memorial Highway will take you up a forested volcano engulfed in color. There's truly no state without a road trip worth taking this time of year.
Ready to hit the road for an autumnal adventure? Click through to see these stunning fall drives in every state.
You may also like: Most dangerous countries for Americans to travel to