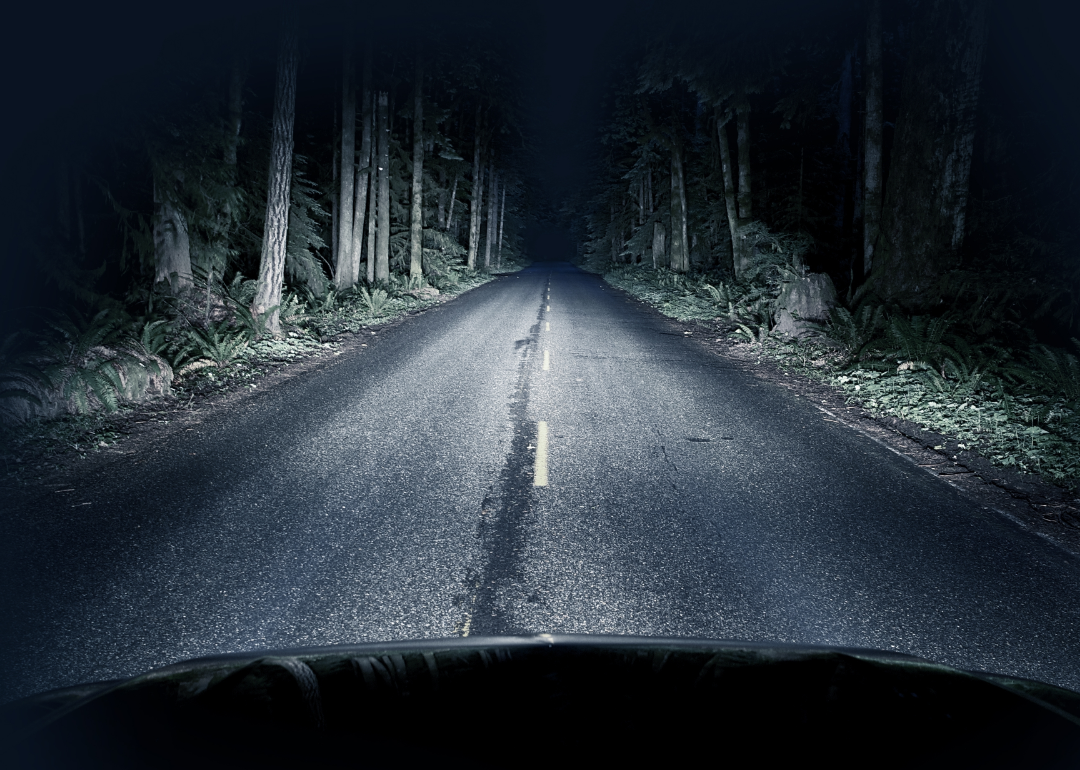 Stacker Connect
These are the scariest haunted roads in the US
These are the scariest haunted roads in the US
Who doesn't enjoy cruising down a gorgeous wooded two-lane road with dips and twists? But what if there was more to those forests than deer and squirrels? Something more sinister in nature? We are sure you have heard stories about the disappearing hitchhiker or the killer in the backseat. Travel these haunted roads in the USA late into the night if you consider yourself a daredevil and want to confront others who have encountered eeriness here. You can maybe even travel as a Halloween challenge.
Way.com breaks down the most haunted roadways in America.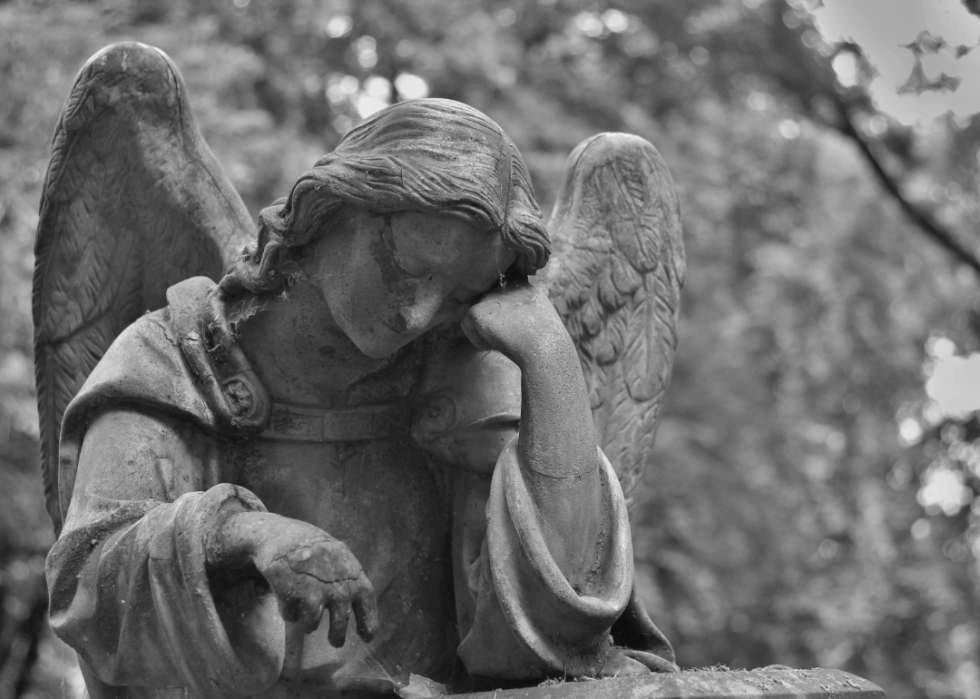 1 / 9
Resurrection Cemetery - Chicago, Illinois
The stretch of Archer Avenue between Resurrection Cemetery and St. James-Sag Church southwest of Chicago twists its way through woodlands, lakes, and various graveyards, each with its terrible tales. None of the supernatural stories, however, is as well known as the story of Resurrection Mary. Resurrection Mary, a hitchhiker from Chicago, is one of the most well-known "vanishing hitchhikers" in history. Resurrection Cemetery is one of the most haunted roads to avoid during Halloween.
Mary is the ghost of a teen girl who opted to go home late one night. She was killed in a hit-and-run case, and the driver was never found. Mary's parents were heartbroken, so they buried her in Resurrection Cemetery, wearing the same dress she wore the night of the ball.
People leaving the Willowbrook Ballroom have reported sighting a white-dressed woman standing on the side of the road since 1939. The peaceful girl says nothing during the entire ride when a passing motorist picks her up until the car passes the Resurrection Cemetery, and she vanishes into thin air. Sometimes Mary gets out of the car, and in one infamous story, burnt her hands on the cemetery gates, which are still visible today.
The myth of the vanishing hitchhiker has many variations, but they all finish the same way: Mary vanishes into thin air. If you're searching for a creepy Halloween activity, Resurrection Mary is one of the most well-known American ghost stories of all time, so it doesn't get much more bizarre than that. 
Legend has it that Mary is still looking for her killer, who did not stop after killing her.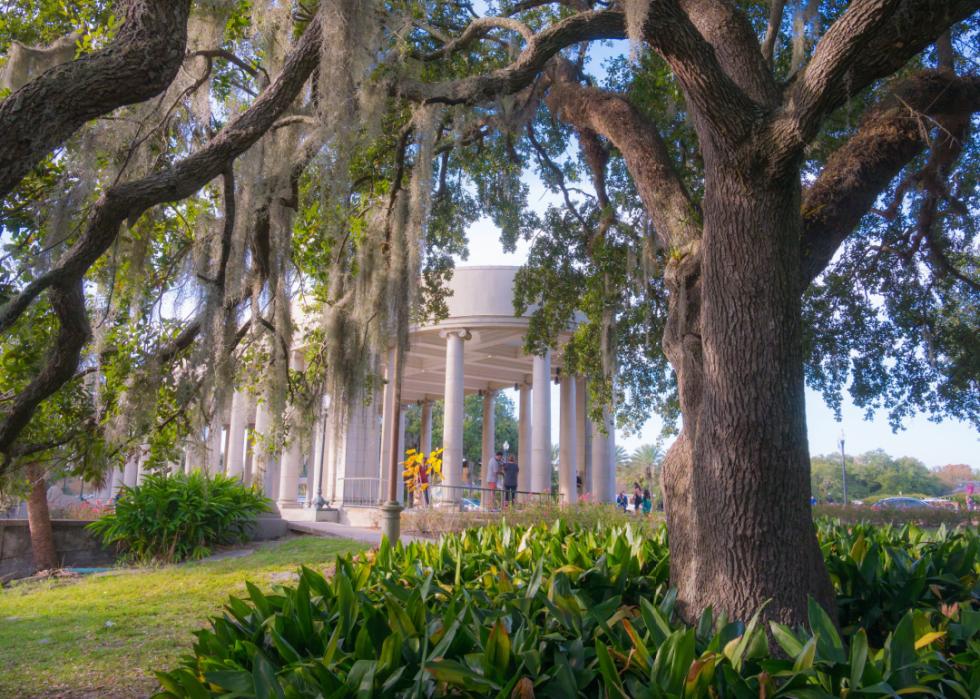 2 / 9
Christian Ouellet/Shutterstock
New Orleans City Park - New Orleans, Louisiana
The story behind this eerie location starts with a wealthy local man who contributed a collection of statues on the condition that they make one statue to honor his deceased daughter, Mona. The circumstances surrounding Mona's death are vague, but according to folklore, Mona and the sailor she loved used to walk hand-in-hand through what is now New Orleans City Park, but their love was short-lived. Mona committed suicide in one version after her father forbade the affair.
Another version claims that the sailor didn't love her and that when he dumped her, Mona's response was so fierce that he killed her to silence her. Young lovers driving down Mona Lisa Drive are believed to be haunted by her nowadays. Couples hoping to do some "parking" along Mona Lisa Drive might hear a woman moaning and scratching at their windows.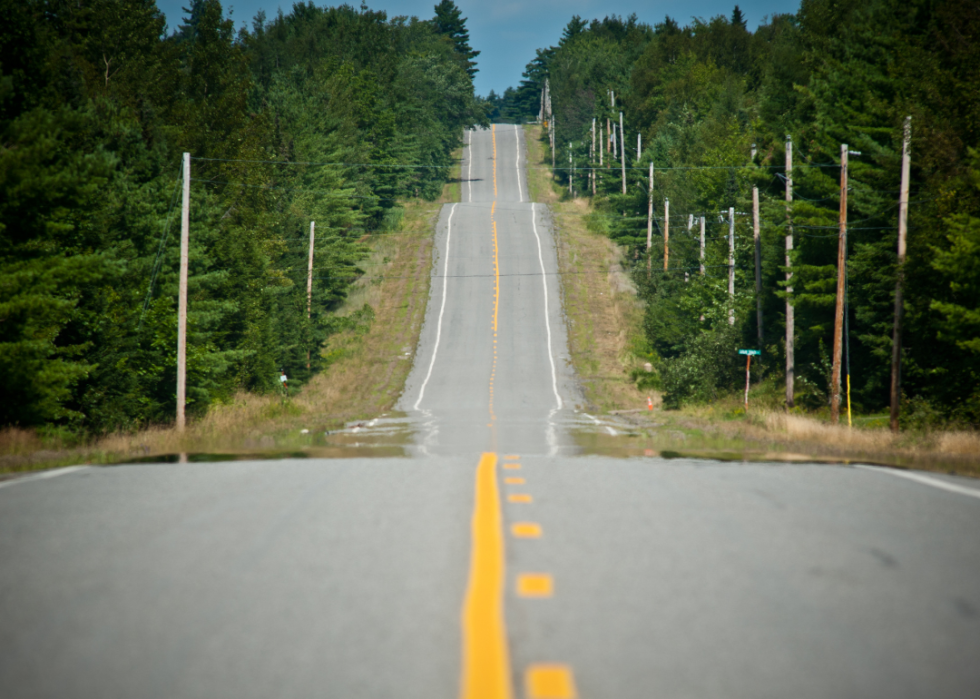 3 / 9
Edwin Rembsburg VW Pics/Getty Images
Haynesville Woods - Haynesville, Maine
Listen to the Dick Curless song "A Tombstone Every Mile" before you hit the road. It's all about this street. Haynesville Woods Route 2A, which runs through the community of Haynesville in Aroostook County, Maine, has been a death trap for years, and now it's dealing with the ghosts of the dead as well. 
The most common legend about this road involves a woman pleading for help after her husband was involved in a mysterious car accident. If you opt to assist her, though, you will experience a deep chill, and the woman will vanish.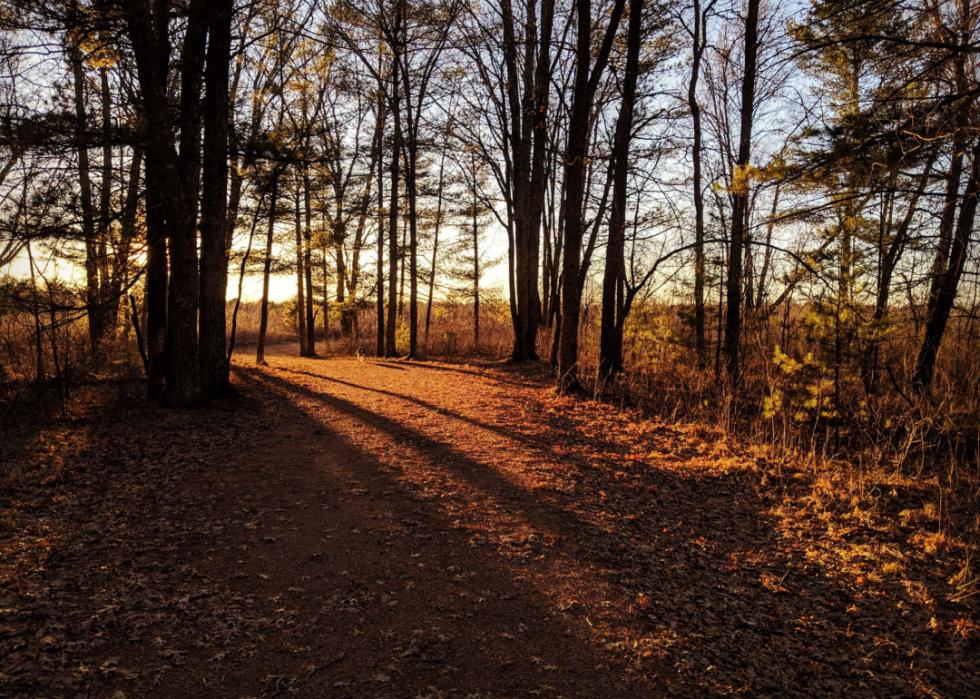 4 / 9
Marissa English/Shutterstock
Boy Scout Lane and Bloody Bride Bridge - Stevens Point, Wisconsin
Although there are no records of Boy Scout deaths on Boy Scout Lane in Stevens Point, Wisconsin, urban legends persist.
One version of the legend is that Boy Scouts were murdered in cold blood by their scoutmaster. In some versions, it was the bus driver who was the murderer. Another version of the legend has it that in a bus accident, the Boy Scouts were killed. But whatever the tales are, several witnesses have claimed to have seen ghostly lamps, shadows, and little handprints.
Stevens Point has a second ghostly tourist site near Boy Scout Lane: the Highway 66 Bridge, also known as Bloody Bride Bridge. Legend has it that a lady planned to marry her lover after going through many trials and tribulations. It seemed like a classic tale of Romeo and Juliet with a happy ending, but her tale ended in tragedy, too.
The bride, en route to her wedding, was killed in an accident. If you pass through Bloody Bridge under the blanket of the night, you may see a beautifully dressed bride asking for a lift. Many drivers have recounted the episode with the bride as one of the scariest experiences of their lives.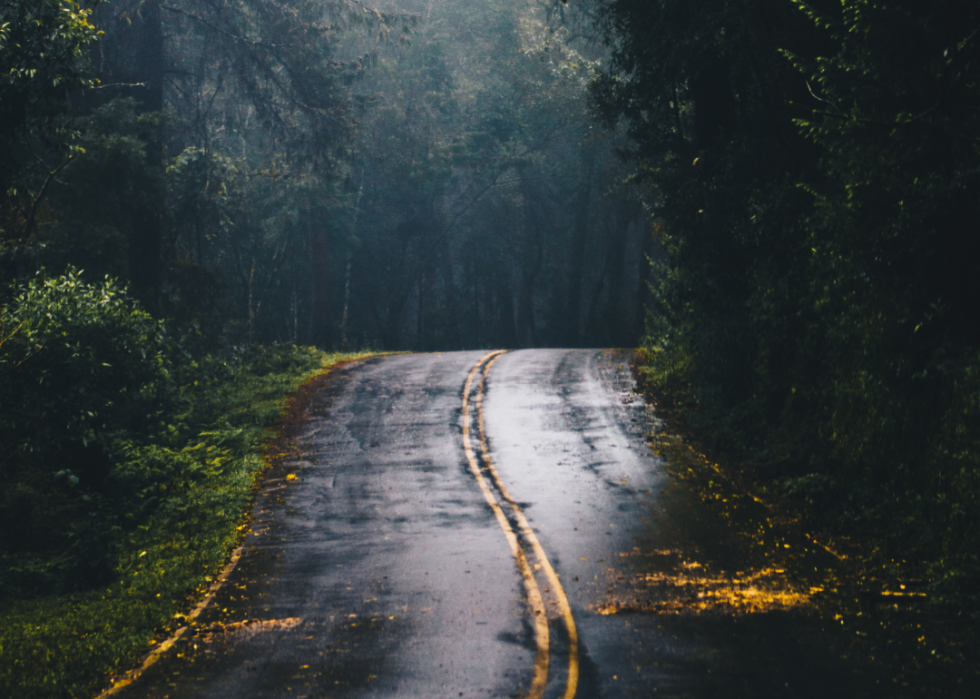 5 / 9
Annie's Road - Totowa, New Jersey
"Annie's Road" in Totowa, New Jersey, is named after the ghost of a woman who was killed by a truck on her prom night in the 1960s.  Some drivers have claimed hearing screaming, seeing mysterious fog, and having their phones and cameras interfered with. The roadway runs alongside Totowa's Laurel Grove Cemetery, which adds to the eerie atmosphere. Without a doubt, this Halloween you may want to consider other roads to take.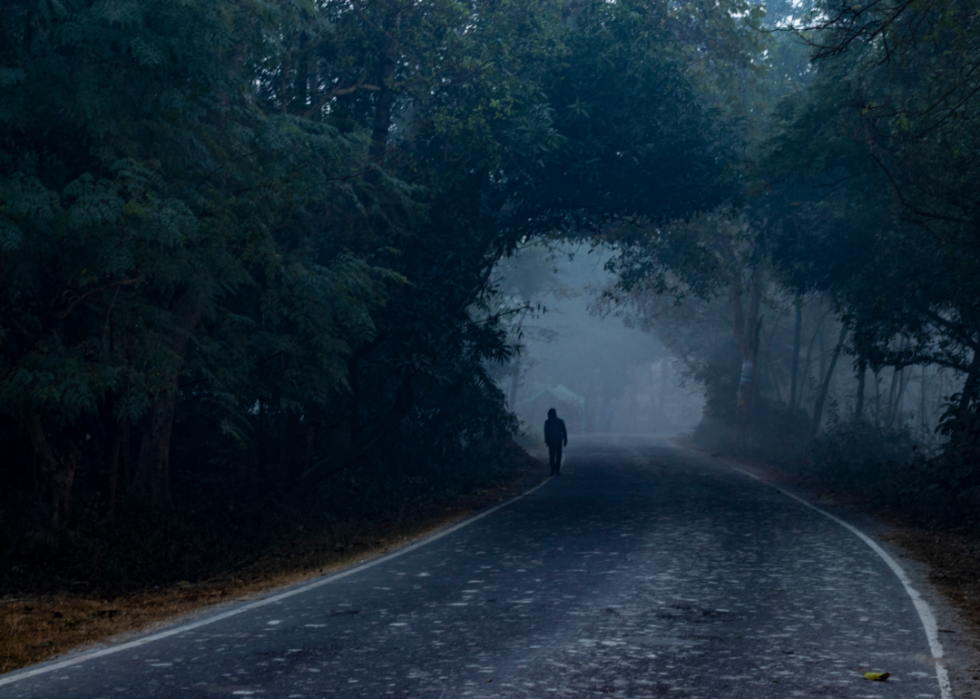 6 / 9
Route 44 - Rehoboth, Massachusetts
This is a classic haunted roads story for Halloween. On Route 44 in Rehoboth, Massachusetts, drivers have reported seeing a redheaded man wearing a plaid shirt and pants who smiles oddly at passing cars. According to many witnesses, he disappears from the back seat when they offer the man a ride.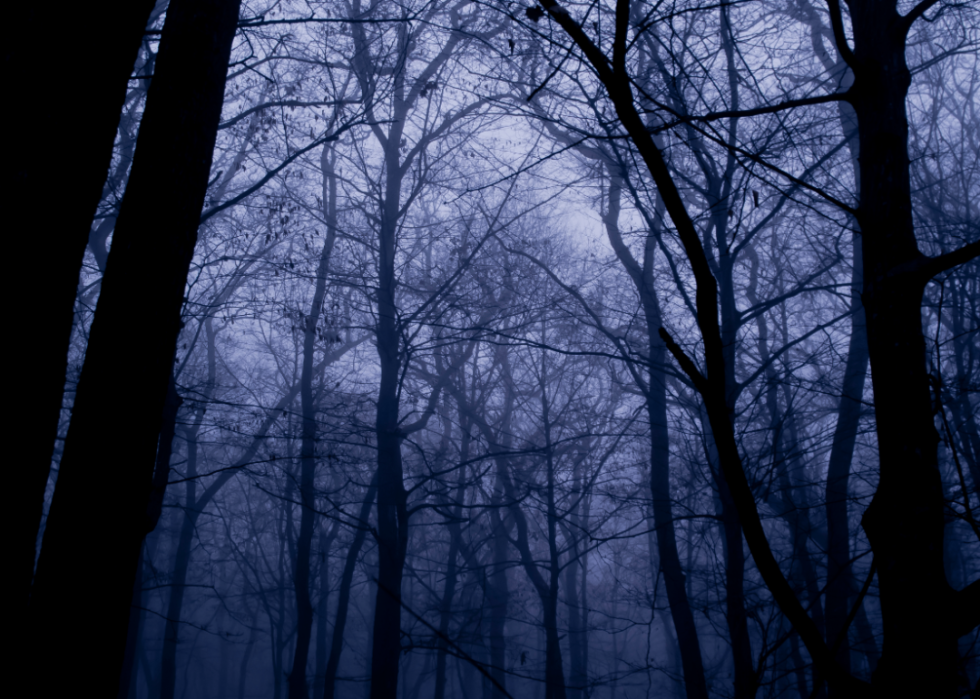 7 / 9
Clinton Road - West Milford, New Jersey
Clinton Road in West Milford, New Jersey, is said to be haunted by "The Ghost Boy of Clinton Road." According to local legend, the boy will return coins thrown into the creek and his reflection has been seen in the water by several tourists. Visitors may also be on edge due to rumors of aliens and creepy cult activities.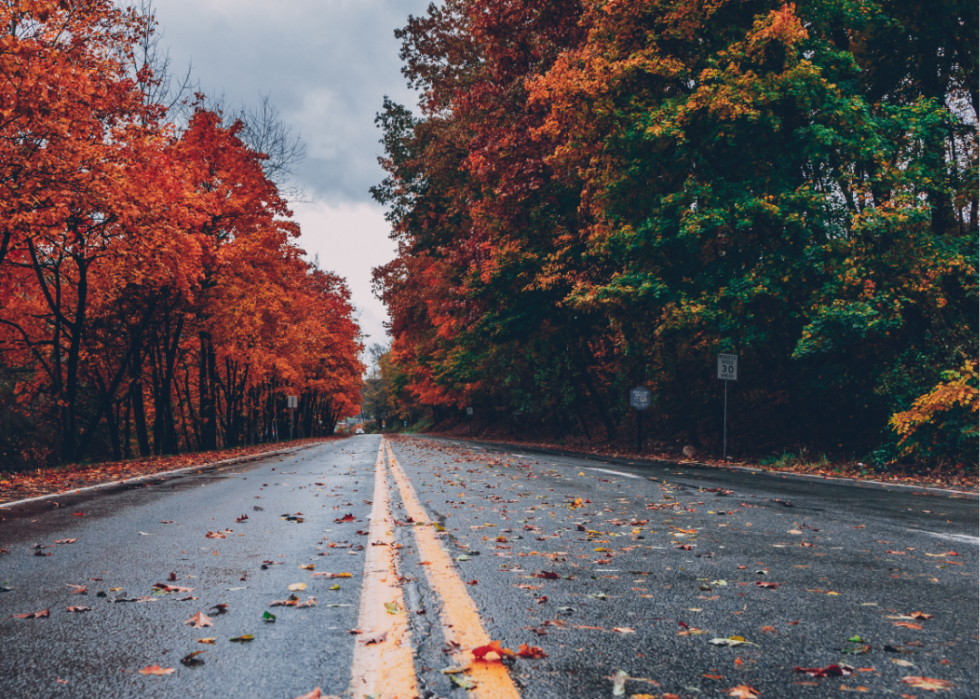 8 / 9
Kelly Road - Ohioville, Pennsylvania
Kelly Road, often known as "Mystery Mile," is located in Ohioville, Pennsylvania. Legend has it that a young couple died on the road when their carriage flipped for no known reason. The woman's neck snapped while the husband was crushed under the carriage. Here is the twist: The husband did not die immediately. 
He lay there, suffering a slow, agonizing death as he watched his beloved wife's body rot. His cry for help went unanswered. It is said that even today at night, on this haunted road, you can hear the noise of a carriage flipping and a man's cry for help. The only problem is when you reach the spot, you will find nothing there.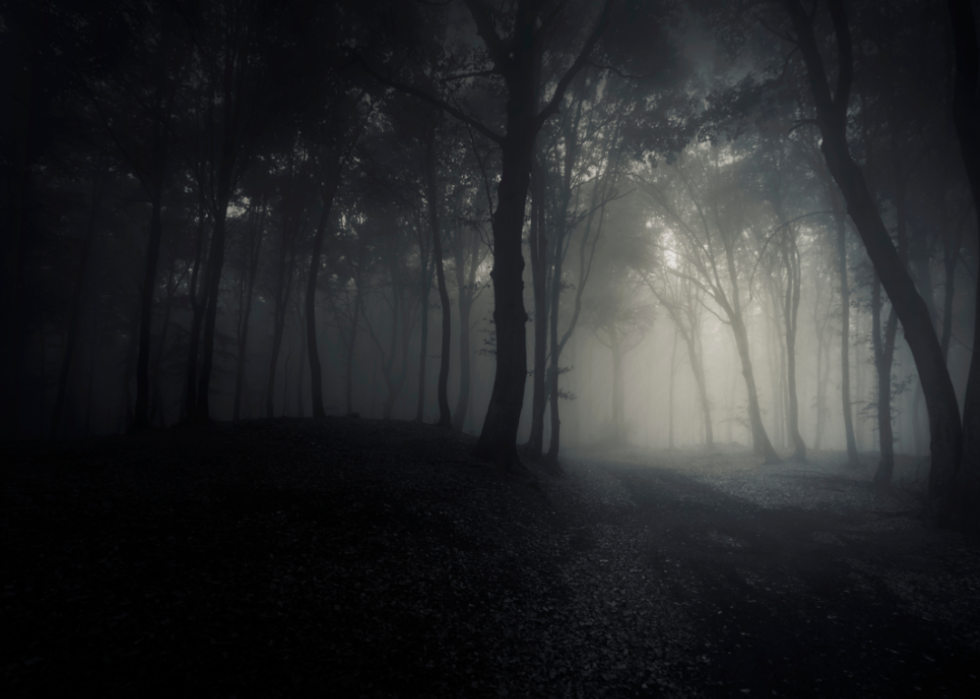 9 / 9
Jeremy Swamp Road - Southbury, Connecticut
According to urban legend, your car, for no apparent reason, breaks down on this road. Drivers are well advised to stay in their car. Legend has it that "melon heads"—human-like creatures with oversized heads— attack the drivers who venture out of their cars and take them into the woods. In short, when the tow truck arrives, they find only an abandoned car. 
Whether you choose to travel these haunted roads this Halloween or not, you can now claim to have heard some of the terrifying tales about American highways.

This story was produced by Way.com and reviewed and distributed by Stacker Media.