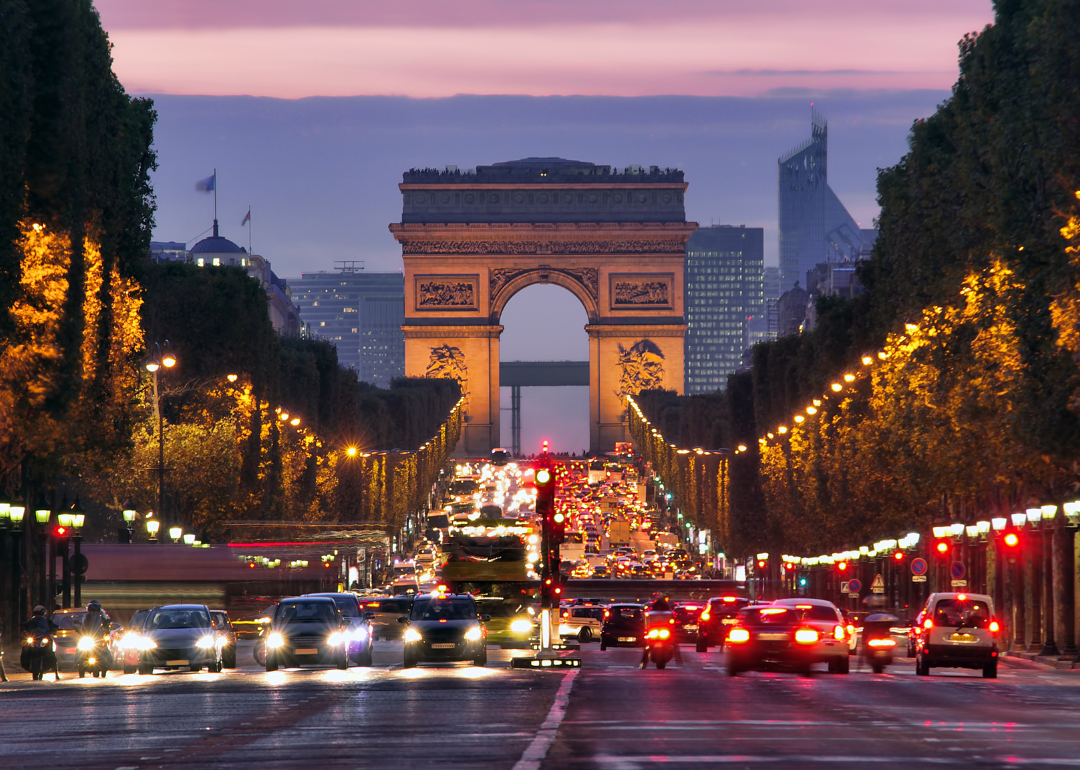 Tour Paris in 30 pictures
Tour Paris in 30 pictures
Paris is nothing if not photogenic. Filled with a charming blend of towering high-rises and cobblestoned side streets, the city that captured the hearts of writers like Ernest Hemingway and Ralph Waldo Emerson is at once cosmopolitan and quaint. Visitors to the City of Lights (or "la Ville des Lumières," as they call it in French) will find old buildings like La Sainte-Chapelle or La Sorbonne sharing space with modern feats like the Géode or the La Grande Arche.
The picturesque city is brimming with art and culture. It is the birthplace, after all, of famous painters like Claude Monet and Edgar Degas; writers like Simone de Beauvoir and Voltaire; and filmmakers like Jean-Luc Godard and François Truffaut. Take a stroll through its streets and you'll find a colorful kaleidoscope of museums, arthouses, restaurants, galleries, and other scenic gems.
To give you a sense of what the city looks like, Stacker has put together a 30-photo tour of what the city has to offer. Scroll through to take a look at just some of the locations that make this city so iconic.