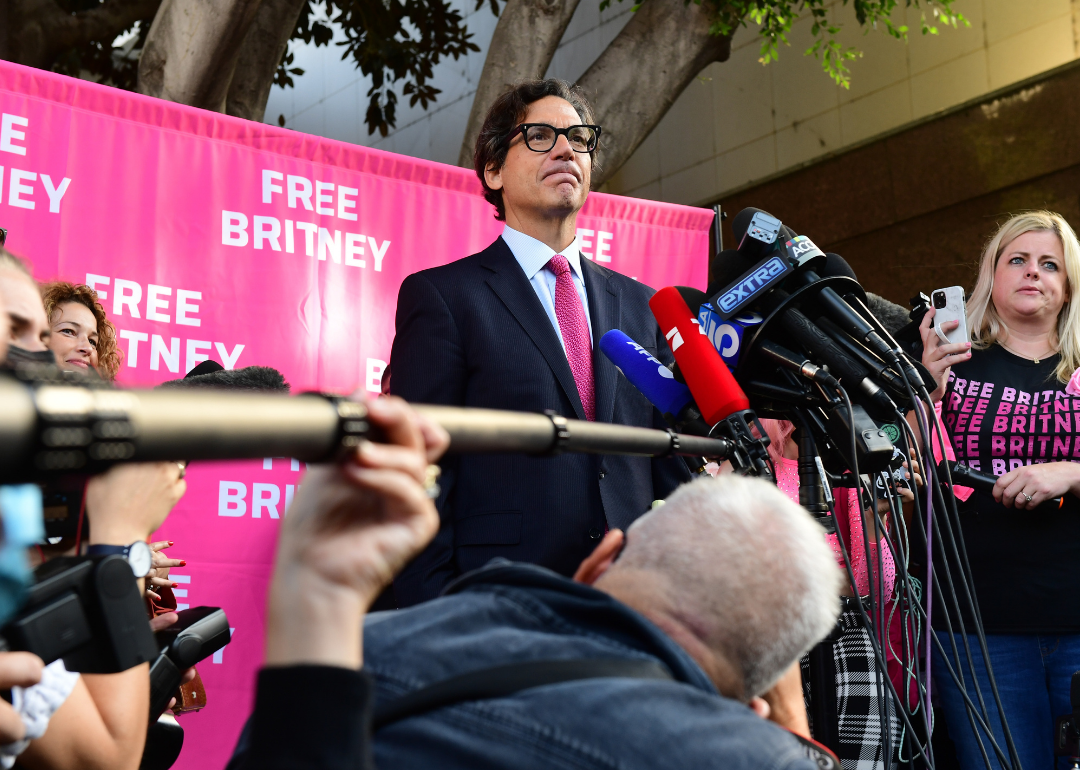 Stacker Studio
10 times real cases got the 'Law & Order' treatment
Chelsea Guglielmino // Getty Images
10 times real cases got the 'Law & Order' treatment
Although the "Law & Order" disclaimer in Friz Quadrata typeface is almost as iconic as the "dun-dun" sound, it's not difficult to make connections between what's happening on screen and what's printed in the headlines. For decades now, the "Law & Order" showrunners have reimagined real-life cases that captivated the public consciousness for various reasons. Aileen Wuornos was a female serial killer. Casey Anthony was a telegenic woman who may or may not have murdered her adorable 3-year-old daughter. Two sixth-grade girls attempted to kill in the name of Slender Man, a fictional, internet-generated character most people had never heard of.
Aside from the voyeuristic appeal, these cases also generated vital cultural conversations about critical issues. Chris Brown's physical violence against Rihanna in 2009 illuminated both fans' and the music industry's reluctance to condemn abusers' actions, or sever ties with them, if they're popular recording artists. Even though a jury concluded that Tawana Brawley had not been sexually assaulted by white police officers, as she claimed, her case demonstrated the extent to which members of law enforcement are not held accountable for their actions, especially against Black and brown Americans.
"Law & Order" dives headfirst into tackling these tough questions. "This is what happens when a pretty white girl goes missing," says Detective Kevin Bernard (Anthony Anderson) in the episode "Filtered Life," referring to the coverage of fictional social media influencer Amanda Larson's disappearance. He encapsulates what journalist Gwen Ifill called "missing white woman syndrome" that was foregrounded following Gabby Petito's disappearance: A missing person of color is not given nearly so much airtime, if any at all, on national news outlets.
The real world abounds with harrowing accounts like these, and "Law & Order" has adapted a myriad of them for viewers with a taste for true crime TV. Louthian Law Firm compiled a list of 10 episodes across the franchise that drew inspiration from real-life events and the cases that inspired these episodes.
This story originally appeared on Louthian Law Firm and was produced and distributed in partnership with Stacker Studio.