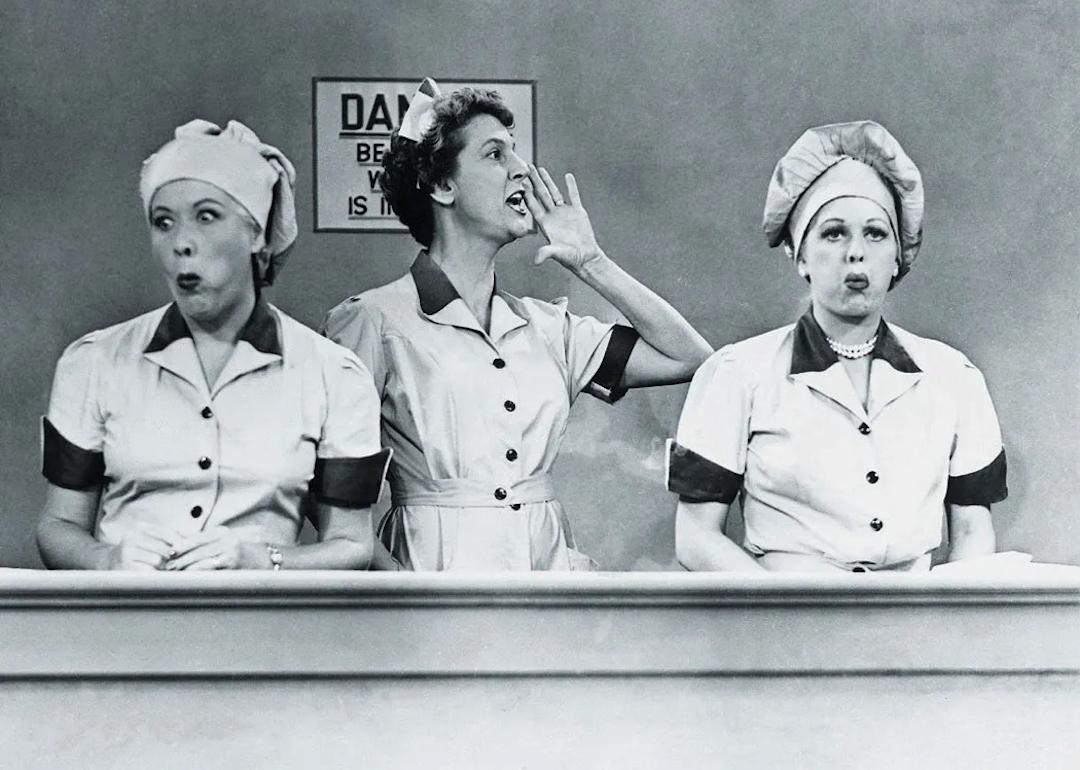 100 best episodes of 'I Love Lucy'
100 best episodes of 'I Love Lucy'
"Luuucccyy! You've got some 'splaining to do!" There's simply no 'splaining necessary when it comes to audiences' love of "I Love Lucy." Named for its star, creator, and producer, Lucille Ball, the TV series premiered in October 1951 and was one of television's first syndicated sitcoms. A groundbreaking show in many ways, the series set the stage for generations of multi-camera sitcoms that have followed, including modern-day hits like "The Office," "Parks and Recreation," "Silicon Valley," and "Schitt's Creek."
Winning five Emmy Awards (the first for co-star Vivian Vance, as Ethel) and earning many other nominations, the legendary series was the most-watched show in America during four of its six seasons. Its popularity has continued in rerun syndication—which made its stars the first in TV history to become millionaires since they owned the content outright—and secured "I Love Lucy" position as one of the best and most influential TV shows of all time. Its success also made Ball one of the most powerful and influential women in television during the '50s and '60s.
While many of the show's storylines may read as dated or out of touch today, the show remains a must-watch in our book, if for no other reason than the multitude of ways it shaped modern pop culture. With over 180 half-hour episodes, it can be hard to know where to start with the classic series. Using January 2021 data from IMDb, Stacker ranked the 100 best "I Love Lucy" episodes by IMDb rating, with ties broken by the number of IMDb votes and further ties left as is.
Read on to reminisce about the schemes, outfits, performances, and jokes that have kept Lucy in our hearts for seven decades.
You may also like: 50 ways music has changed in the last 50 years