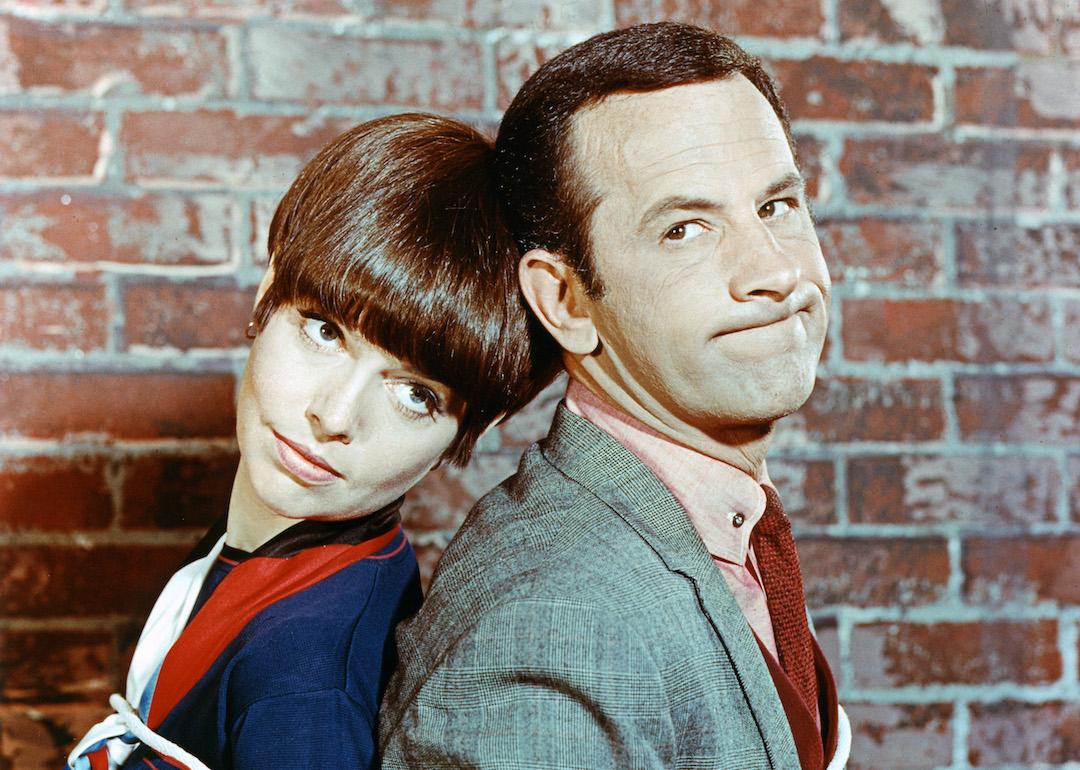 100 top-rated sitcoms of all time
Silver Screen Collection/Hulton Archive // Getty Images
100 top-rated sitcoms of all time
The first U.S. sitcom in television history went by the name of "Mary Kay and Johnny" and debuted in 1947 on the Dumont Network. Portraying the comedic misadventures of an uptight bank employee and his zany wife, the series was reportedly the first to show a married couple sharing a bed, making it all the more groundbreaking for its time. While only one complete episode is known to have survived, the genre it helped spawn has endured as a genuine cultural cornerstone, despite increased competition from a slew of alternatives.
The sitcom—or situational comedy—has become much broader in scope in the decades since it first debuted. Shows like "You're the Worst" and "Rick and Morty" are technically sitcoms, in that they throw their characters into comedic, occasionally familiar situations. At the more traditional end of the spectrum are shows such as "The Goldbergs" and "The Big Bang Theory," which infuse conventional formulas with contemporary characters, styles, and motifs, consequently luring in millions of viewers. Cumulatively speaking, situational comedy is not just alive and well: It's everywhere.
In celebration of the sitcom in all its progressions and permutations, Stacker compiled a list of the best sitcoms of all time using IMDb data. Only English-language sitcoms released in the United States were considered, with every respective show needing at least 5,000 votes in order to qualify. In the case of a rating tie, the show with the higher vote count ranked higher on the list.
Counting down from #100, here are the best sitcoms of all time.
You may also like: 100 movies that became TV shows