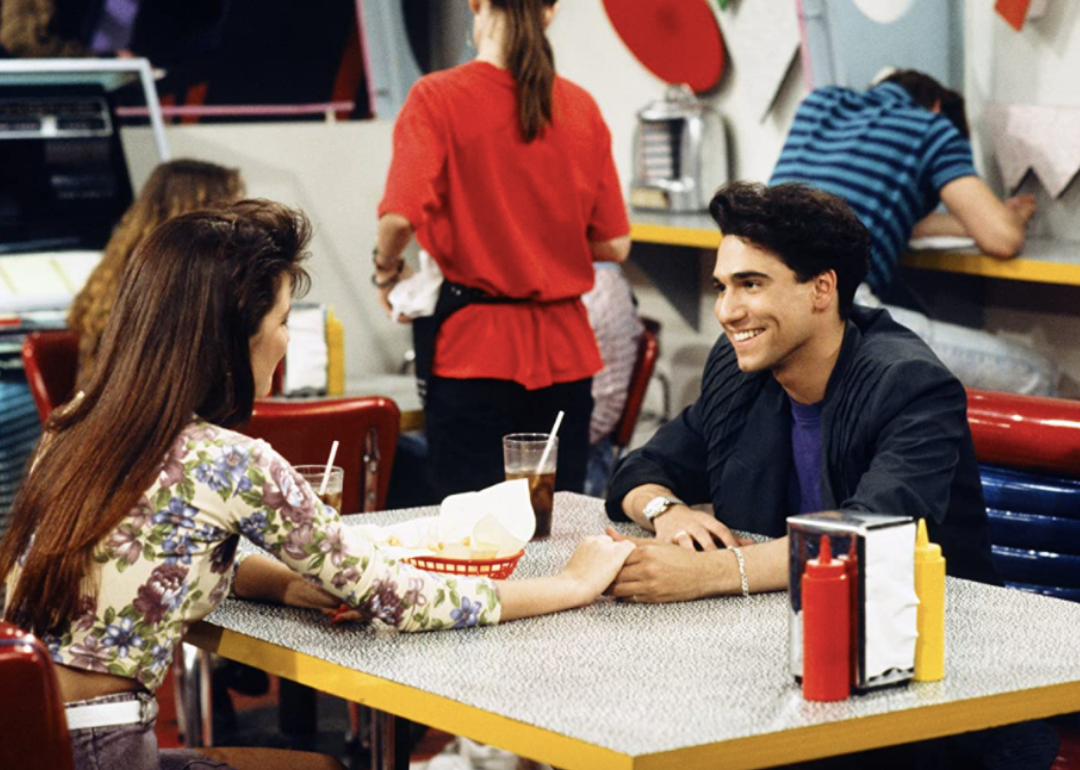 15 famous fictional restaurants from TV history
15 famous fictional restaurants from TV history
"People who love to eat are the best people," Julia Child was quoted as observing. Who doesn't love the sumptuous sensation of great food? Even better is sharing food with your favorite people. Perhaps that is why TV writers and producers create diners, cafes, and restaurants where our favorite characters congregate to share a cup of joe, or a plate of pasta, and dish about their days and dreams.
For many of us this past year, we could only enjoy dining with our fictional friends on TV rather than sitting with family and friends at our neighborhood joints. We thank the brilliant creators of these fictitious places where we could find a slice of normalcy.
Stacker dug into TV history history and found 15 iconic fictional restaurants. Next, we searched for fun facts to add to the menu.
We invite you to take a break and enjoy a trip down memory lane visiting these iconic eateries. You'll find your favorite fry cooker, SpongeBob, the gang from "Happy Days," and the gals from "Gilmore Girls." Bon appétit!
You may also like: Most anticipated TV shows coming out in 2020
Los Pollos Hermanos
Money laundering and drug deals were on the menu at Los Pollos Hermanos, the fried chicken joint owned by drug lord Gustavo Fring where he met teacher turned meth-maker Walter White on "Breaking Bad." Did you know that the actual location in New Mexico was a burrito joint called Twisters?
Monk's Cafe
Monk's Cafe was where Jerry, Elaine, George, and Kramer gathered to share meals, quirks, and conversations about "nothing" that defined the show. "Seinfeld" fans will remember the iconic episode when Elaine called out the diner's owner for employing only large-bosomed women.
The Pit (A Different World)
Fans of "A Different World'' recall that the Hillman College chums worked and congregated at The Pit. A memorable episode was entitled "Take This Job and Love It" and featured Kim helping Whitley get a gig at The Pit to pay for a car she wrecked.
Bob's Burgers
The Belchers serve up comedy and irreverence at their burger joint, which serves as the series' namesake, "Bob's Burgers." The eatery is the scene of Bob, Linda, and their family, who are often involved in parodies and pranks in this animated series.
Luke's Diner
If you spent your teenage years watching "Gilmore Girls," you will recognize Luke's Diner as the hot spot in Stars Hollow. Did you know that in 2016 over 200 coffee shops were transformed to resemble Luke's Diner and served free coffee to entice fans to perk up for the show's revival on Netflix?
You may also like: The best streaming services for sports in 2021
The Krusty Krab
SpongeBob enjoyed two decades as the friendly fry cook at the Krusty Krab. "SpongeBob SquarePants" fans were served up krabby patties and silly moments at the hip hangout.
Good Burger
Heart-warming and hilarious moments were on the menu at Good Burger, an old-fashioned hamburger stand trying to stay in business when a fast-food business, Mondo Burger, serves up competition in the Nickelodeon series of the same name. Fans loved watching Ed and Dexter flip burgers and find creative ways to help the stand survive.
The Iron Horse
The Iron Horse served endless food and a helping of heartache for the geeks, who bring the new girl at school to the restaurant because in their minds, there's no better way to impress a girl than all-you-can-eat ribs. She cements their infatuation by haranguing the waiter to keep the ribs coming at a faster pace. The waiter is played by an uncredited David Koechner, the actor best-known for his role in "Anchor Man."
You may also like: 100 best TV episodes of all time
Merlotte's Bar & Grill
As the workplace of main character Sookie Stackhouse on HBO's "True Blood," Merlotte's Bar & Grill is central to the series. In the very first episode of the show, Sookie meets vampire Bill Compton when he strolls into the bar.
Arnold's Drive-In
"Happy Days" featured the quintessential '50s diner, Arnold's Drive-In, where the Fonz, Richie, Potsie, and the rest of the gang often hang out after school. Series creator Garry Marshall took inspiration from two Milwaukee establishments, The Milky Way and The Pig 'n' Whistle, both of which have been long closed and re-opened as different establishments.
Cafe Nervosa
It's no surprise that the Seattle-based show "Frasier" features many scenes in the beloved coffee shop, Cafe Nervosa, since the city is known for brewing a good cup of joe. Frasier and his brother, Niles, often meet there to escape their professional and personal troubles. For a real-life taste, check out Cafe Nervosa: The Connoisseur's Cookbook, inspired by the series.
The Peach Pit
From the iconic neon sign to the classic black-and-white flooring, The Peach Pit served as the place to be, and be seen, in the hit series "Beverly Hills 90210." The after-school hangout even saw celeb appearances from Color Me Badd (season one) and Adam Levine (season eight). Coinciding with the show's reboot in 2019, fans were even able to book a booth at the The Peach Pit Pop Up Diner in Los Angeles.
You may also like: The best streaming services in 2021