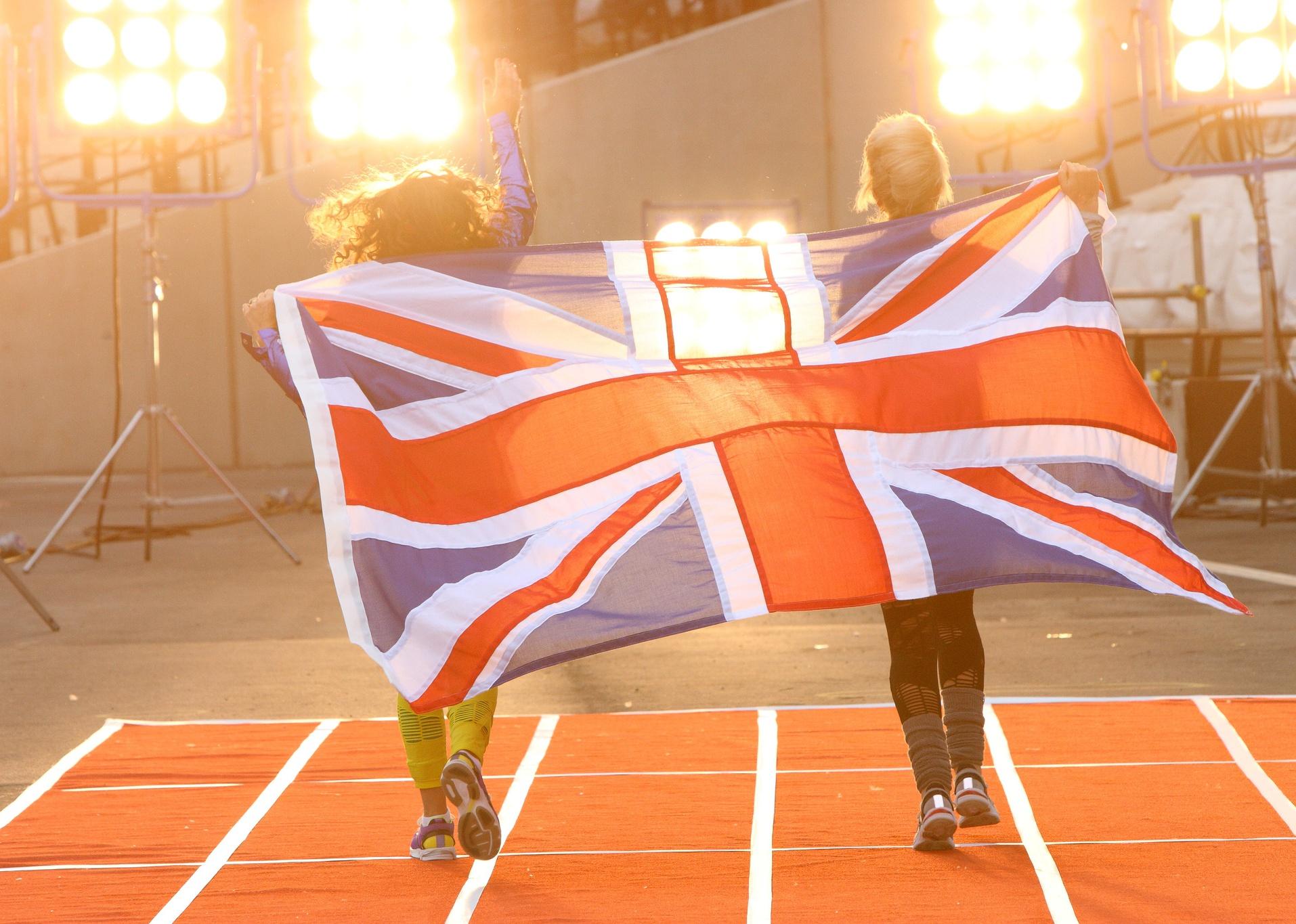 25 best TV shows with dual leads
French & Saunders Productions
25 best TV shows with dual leads
The old adage "two is better than one" applies to almost everything in life—weekend days, cups of coffee, scoops of ice cream, and TV series leads. While a quick perusal of recent TV hits reveals that most series favor ensemble casts (like "Game of Thrones") or solo protagonists with plenty of supporting characters (like "The Marvelous Mrs. Maisel"), there's just something about two actors playing off of each other and demonstrating sparkly chemistry that audiences can't get enough of.
Stacker went through the best TV shows of all time and pulled the top 25 that have two distinct leads, no more, no less. To qualify, the show had to have 15,000 votes. Shows were ranked by IMDb user rating with ties broken by votes. From cult classics like "The X-Files" to more obscure series like "Carnivàle" and critical hits like "Broad City," these shows are all the better for building their stories around two highly developed characters rather than one.
You may also like: Can you answer these real 'Jeopardy!' questions about TV shows?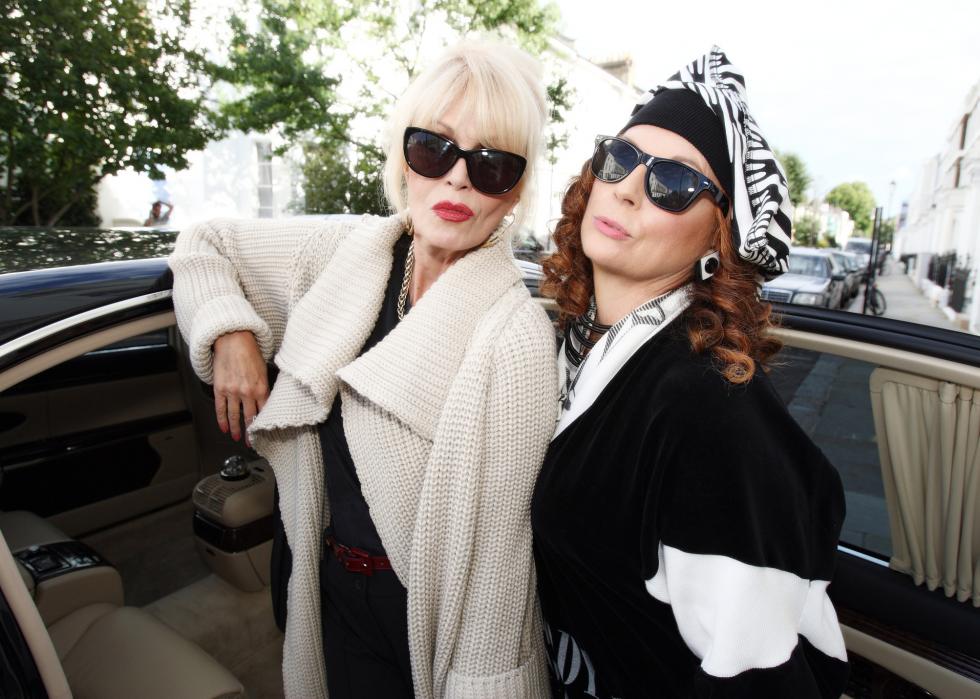 1 / 25
French & Saunders Productions
#25. Absolutely Fabulous
- IMDb user rating: 8.1
- Years on the air: 1992–2012
Two high-powered career women who spend more time indulging in their vices—drinking, smoking, and illicit drugs—than working, are the main focus of the British comedy "Absolutely Fabulous" or "Ab Fab." Jennifer Saunders and Joanna Lumley play the two best friends, Edina and Patsy, in the series, which was based on a "French and Saunders" skit titled "Modern Mother and Daughter." In total, the show had five seasons, several one-off specials, and a feature-length film.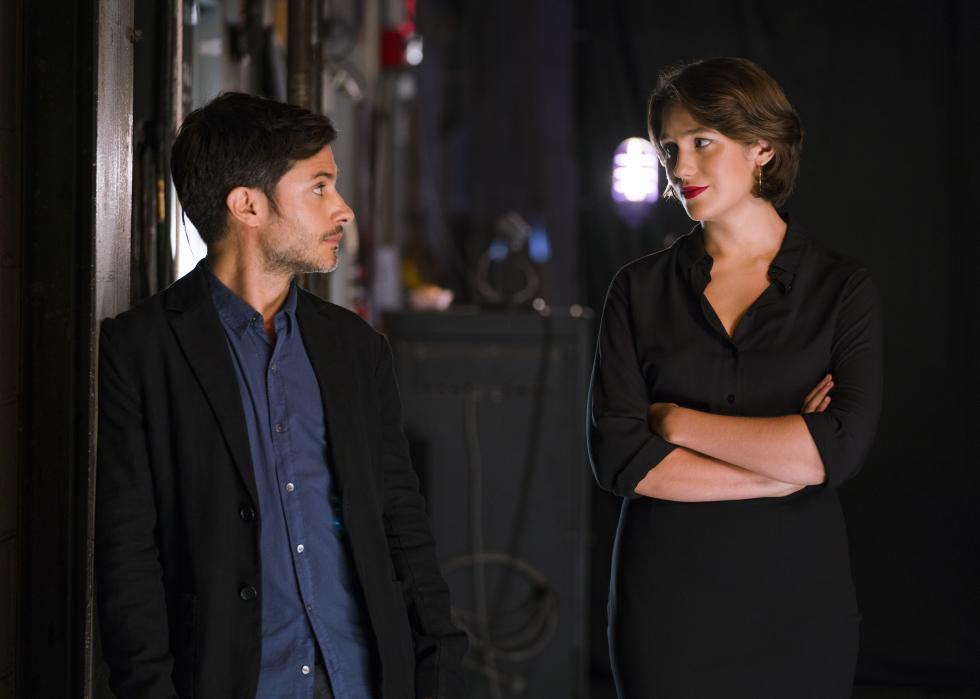 2 / 25
#24. Mozart in the Jungle
- IMDb user rating: 8.1
- Years on the air: 2014–2018
Based on oboist Blair Tindall's memoir, "Mozart in the Jungle: Sex, Drugs, and Classical Music," the Amazon original series "Mozart in the Jungle" follows the escapades of Rodrigo, the director of the New York Symphony, and Hailey, and up and coming oboist. The series combines classical music appreciation with pop culture moments, highlighting the cattiness, ambition, and frequent parties that characterize the niche scene. The Golden Globe-winning comedy was created by Roman Coppola, Alex Timbers, Paul Weitz, and Jason Schwartzman.
3 / 25
#23. You're the Worst
- IMDb user rating: 8.1
- Years on the air: 2014–2019
In "You're the Worst," two toxic and self-obsessed people—writer Jimmy and PR executive Gretchen—meet, fall in love, and attempt a relationship, despite their terrible tendencies. A rom-com at heart, the series has been praised for its genre-bending, experimental approach to TV, capturing a devoted audience even in the era of "too much TV." Between coining the term "Sunday Funday" and being one of the first series to openly speak about mental health, "You're the Worst" helped to redefine what audiences expected to see when they turned on their favorite comedies.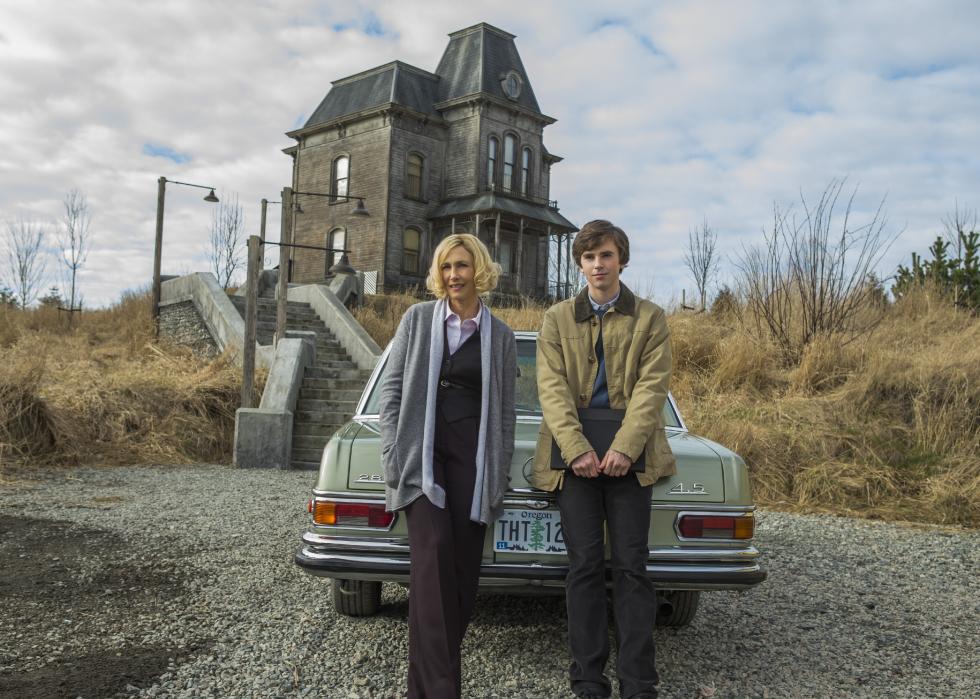 4 / 25
American Genre Film Archive
#22. Bates Motel
- IMDb user rating: 8.1
- Years on the air: 2013–2017
A prequel to Norman Bates' "Psycho," "Bates Motel" follows the lives and mental health journeys of Norman Bates and his mother Norma. Freddie Highmore and Vera Farmiga star in the horror drama, which won several People's Choice Awards and earned the distinction of becoming A&E's longest-running scripted series.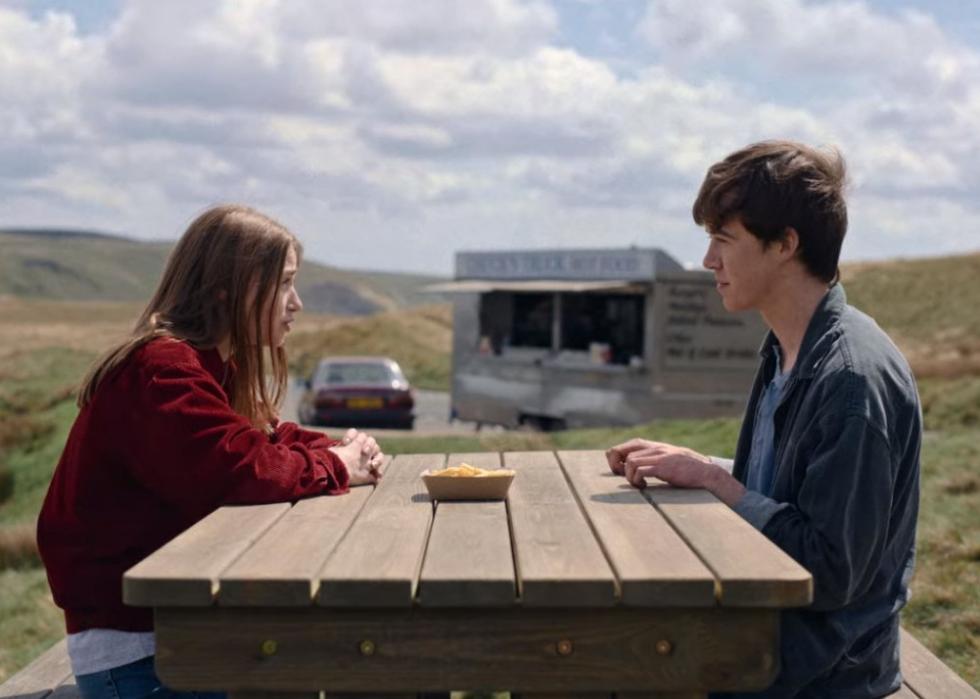 5 / 25
#21. The End of the F***ing World
- IMDb user rating: 8.1
- Years on the air: 2017–2019
James, a disturbed 17-year-old who believes he's a psychopath, and Alyssa, an angry classmate who he intends to murder but winds up falling in love, are the main characters on the show. Loosely based on a comic strip of the same name, the series follows the two teenage outlaws as they go on a road trip across England, experiencing several misadventures along the way. Originally a Channel 4 series, the British show became a major hit when it arrived on Netflix in 2018.
You may also like: The best streaming services in 2021
6 / 25
#20. Killing Eve
- IMDb user rating: 8.2
- Years on the air: 2018–present
Sandra Oh and Jodie Comer star as a British Intelligence officer and an assassin in BBC's "Killing Eve." The cat-and-mouse thriller won plenty of accolades for its first season, which was written by Phoebe Waller-Bridge, who adapted the series from the "Villanelle" novels by Luke Jennings. It has been announced that the fourth season will be the show's last, though several spinoff series are already in the works.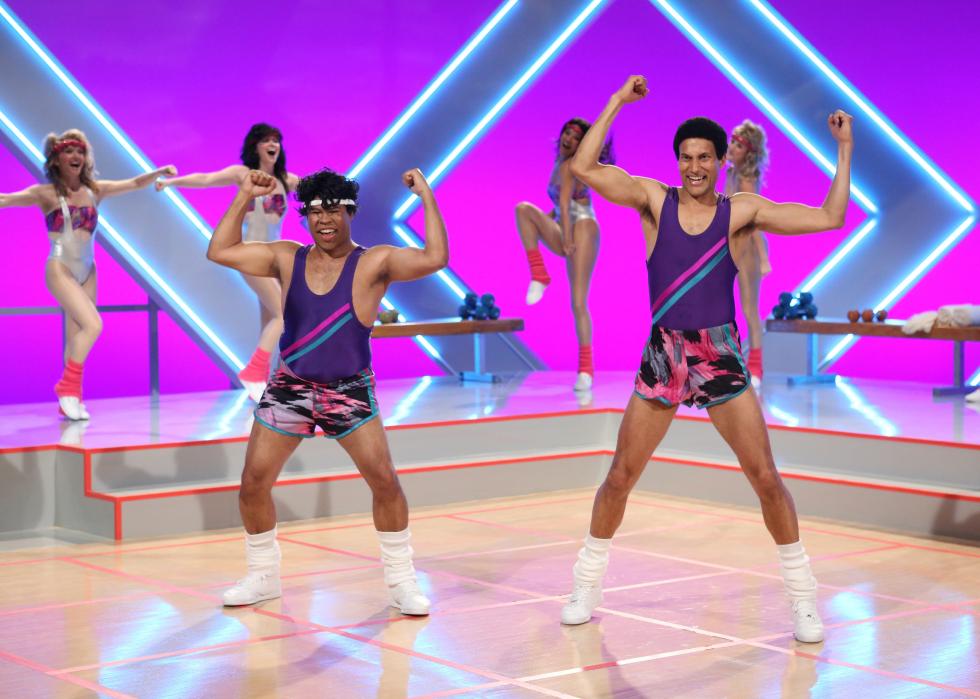 7 / 25
#19. Key and Peele
- IMDb user rating: 8.3
- Years on the air: 2012–2015
"Key and Peele" was a sketch comedy series that starred Keegan Michael-Key and Jordan Peele of "Mad TV" fame. Each episode featured a number of different skits that covered topics ranging from racism to pop culture. The award-winning series ran for five seasons and was a favorite with President Barack Obama, who the pair regularly spoofed in sketches.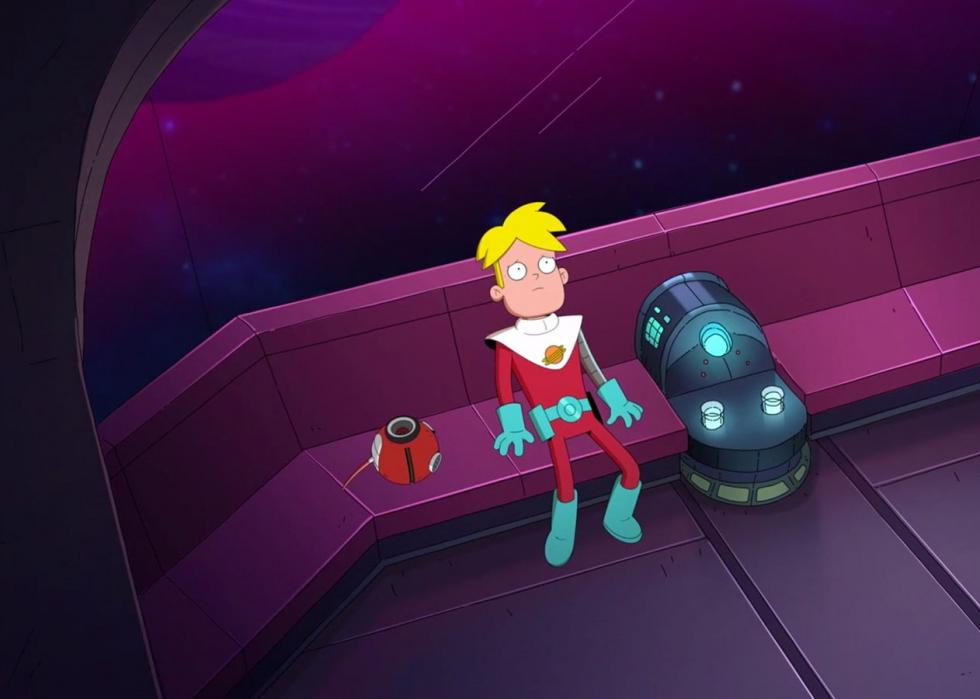 8 / 25
#18. Final Space
- IMDb user rating: 8.3
- Years on the air: 2018–present
An astronaut named Gary (voiced by Olan Rogers) and his alien friend Mooncake (also voiced by Rogers) embark on a quest to unlock the mysteries of the ends of the universe in "Final Space." The animated space opera also features the vocal talents of Fred Armisen, Tom Kenny, Tika Sumpter, and Steven Yeun. It was originally intended to be a YouTube show, but when Conan O'Brien's production company came alongside creator Olan Rogers, it made its way to cable TV.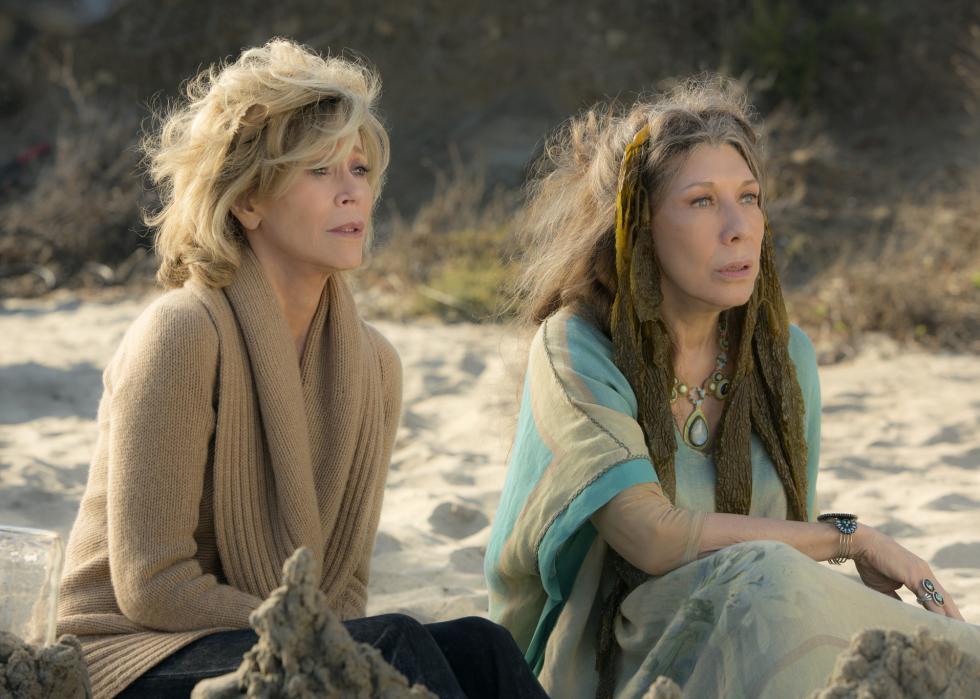 9 / 25
#17. Grace and Frankie
- IMDb user rating: 8.3
- Years on the air: 2015–present
Marta Kauffman (one of the creators of "Friends") is the mind behind "Grace and Frankie," a comedy about two middle-aged women who form an unlikely friendship after their husbands announce that they're in love. Jane Fonda and Lily Tomlin star in the Netflix series, with Martin Sheen and Sam Waterston playing their ex-husbands.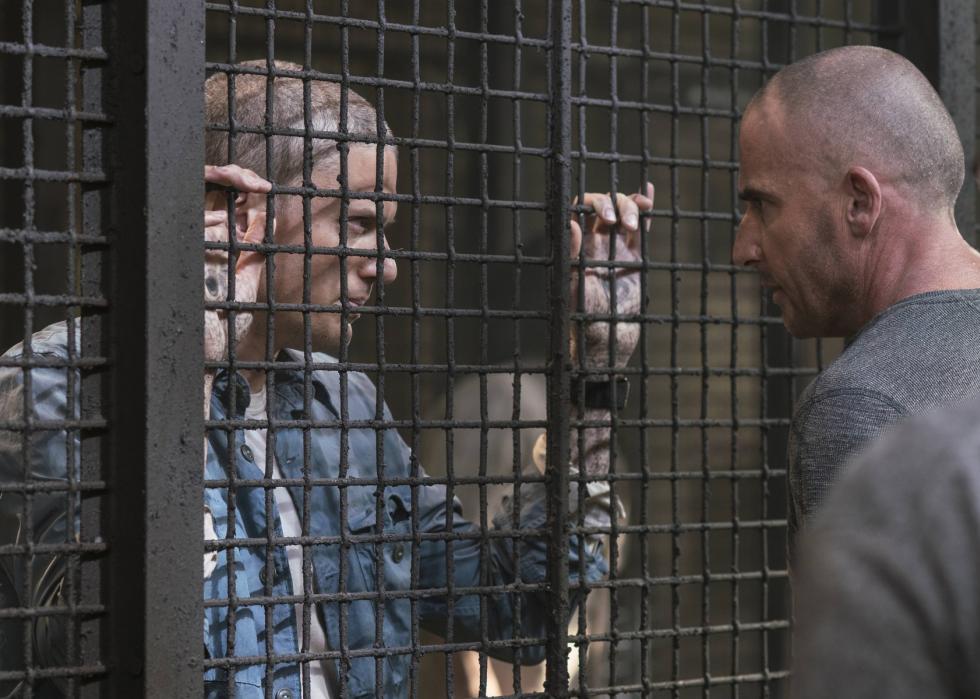 10 / 25
Adelstein-Parouse Productions
#16. Prison Break
- IMDb user rating: 8.3
- Years on the air: 2005–2017
Two brothers, one wrongly convicted of murder and placed on death row, the other desperate to help his sibling escape jail, are the primary focus of "Prison Break." Dominic Purcell and Wentworth Miller played the brothers throughout all five seasons. Ultimately, the show was canceled in 2020 when Miller announced he was no longer interested in playing straight characters (he came out as gay in 2013) and Purcell left the series in solidarity, leaving fans with no hope for a highly anticipated sixth season.
You may also like: The best streaming services for sports in 2021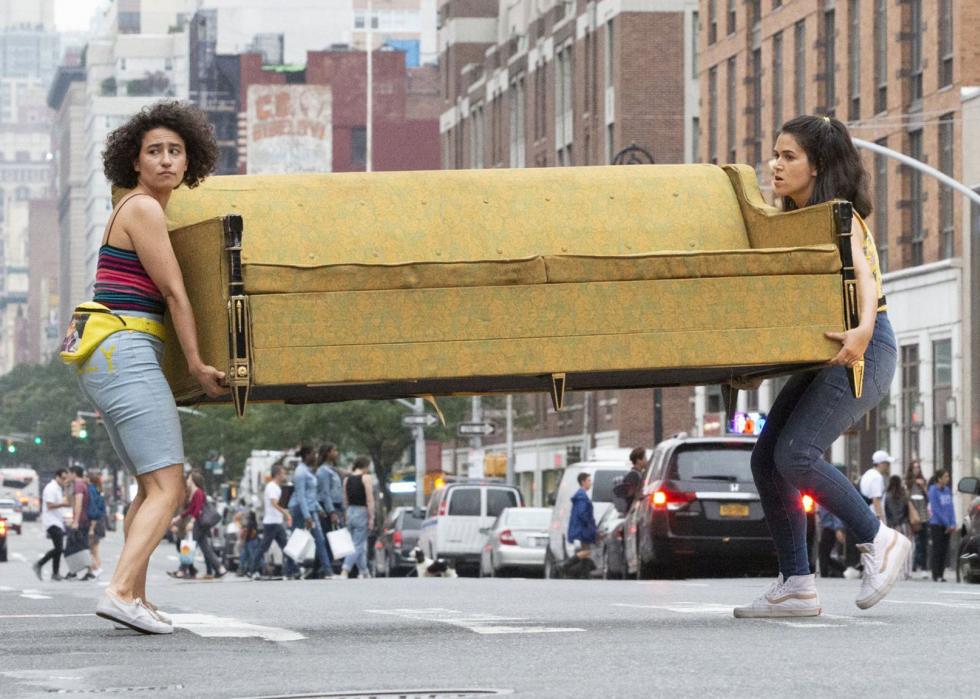 11 / 25
#15. Broad City
- IMDb user rating: 8.4
- Years on the air: 2014–2019
"Broad City" depicts the coming-of-age story of two best friends, played by Ilana Glazer and Abbi Jacobson, who are desperately trying to make it in New York. Originally, Glazer and Jacobson wrote and developed a web series of the same name, which ran for two seasons, before working with Amy Poehler to move the show to a major network. Despite high critical praise, ratings, and plenty of awards, the duo decided to end the series in 2019 saying, "We're ending the show because we really feel like this series captures a certain moment in one's life, a young person's life. And we just wanted to stay true to that."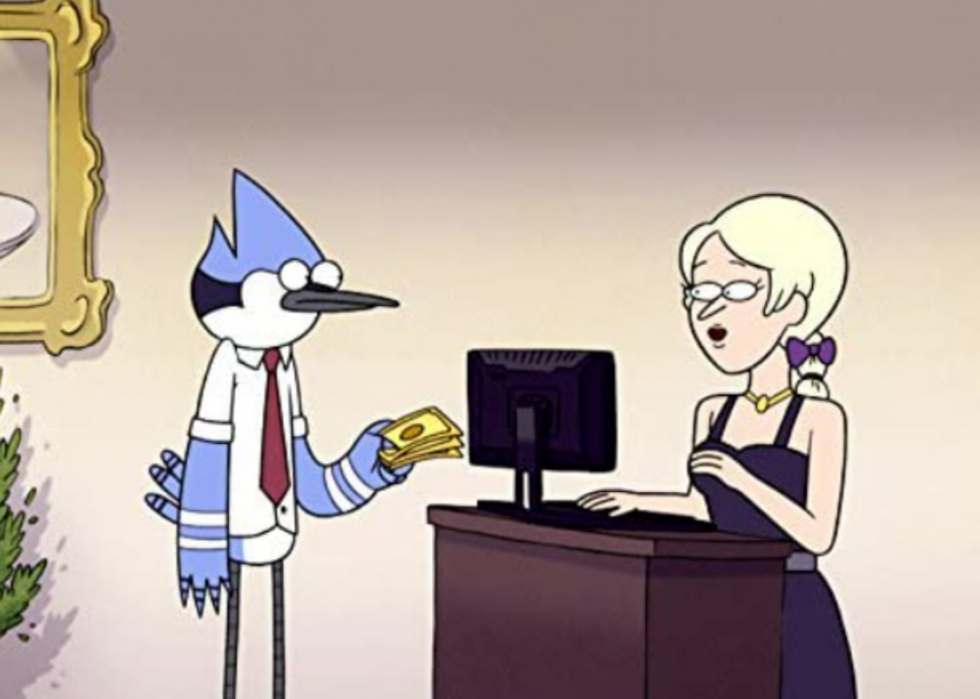 12 / 25
#14. Regular Show
- IMDb user rating: 8.4
- Years on the air: 2009–2017
An Emmy Award winner, "Regular Show" is an animated sitcom about two friends, a bluejay named Mordecai and a raccoon named Rigby, who work as groundskeepers for a local park which leads to surreal daily adventures. First pitched to Cartoon Network executives on Post-it Notes, the series became one of the longest-running and most original shows on the channel.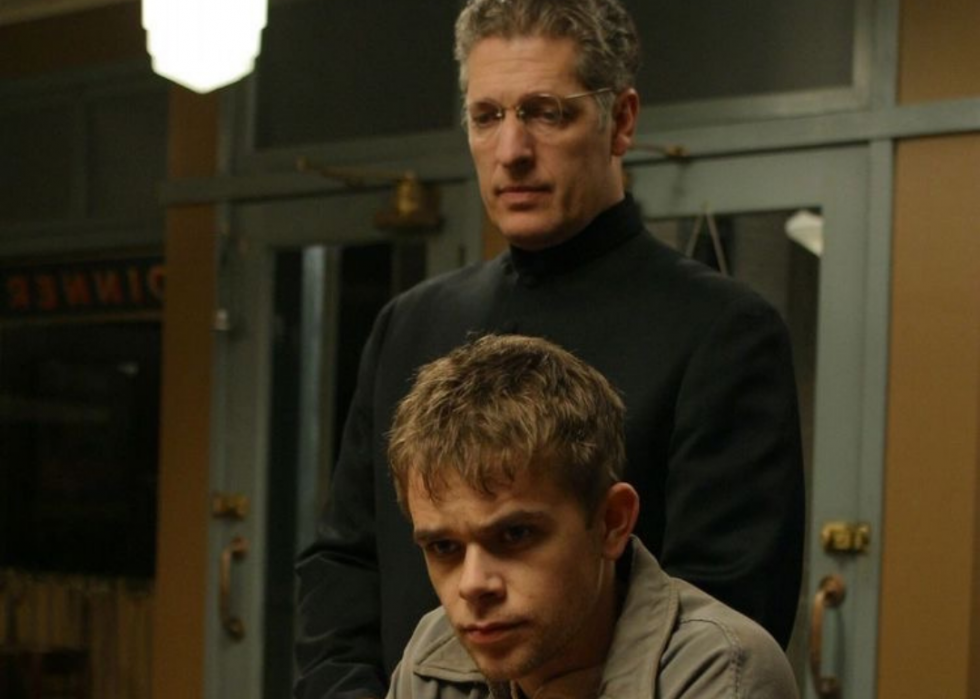 13 / 25
#13. Carnivàle
- IMDb user rating: 8.4
- Years on the air: 2003–2005
Two separate plotlines slowly begin to converge in HBO's sleeper hit "Carnivàle." The first follows a young man named Ben Hawkins who joins a traveling carnival after discovering he has strange healing powers, while the other follows a Methodist preacher named Brother Justin Crowe who begins to develop powers of his own, but for reasons that lie in stark odds to Ben's. The show's strong good vs. evil themes helped it to win a total of five Emmy Awards over the course of its two short seasons.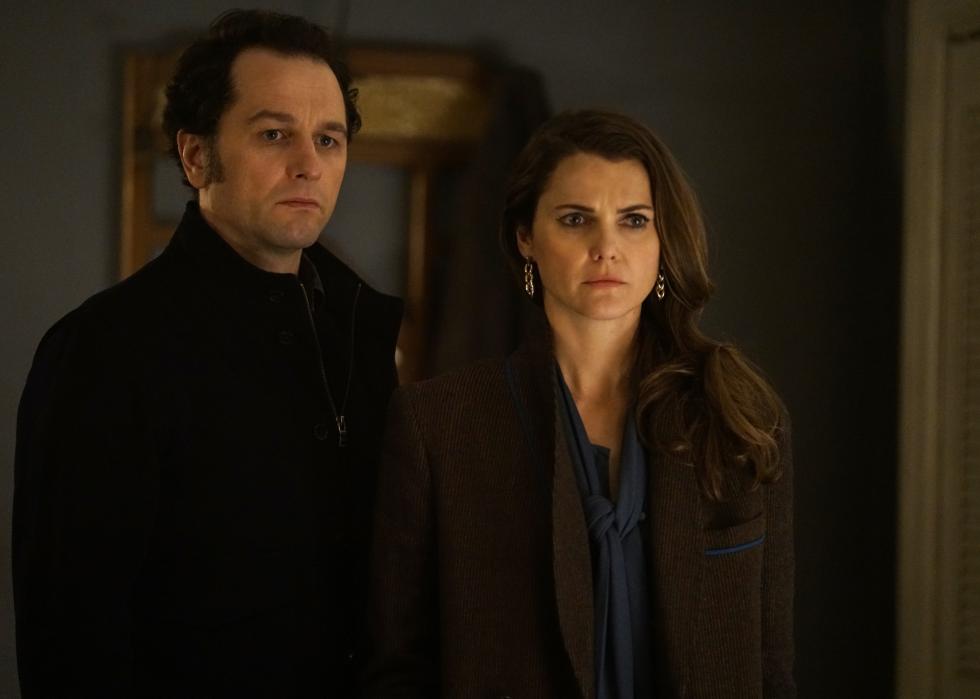 14 / 25
#12. The Americans
- IMDb user rating: 8.4
- Years on the air: 2013–2018
Set in the middle of the Cold War, "The Americans" is a thriller spy drama that follows two Soviet spies (Keri Russell, Matthew Rhys) who masquerade as a typical American family. Highly praised by critics for its writing, acting, and deeply layered storylines (it was created by a former member of the CIA, after all), the show won a smattering of awards, including Emmys and Peabodys.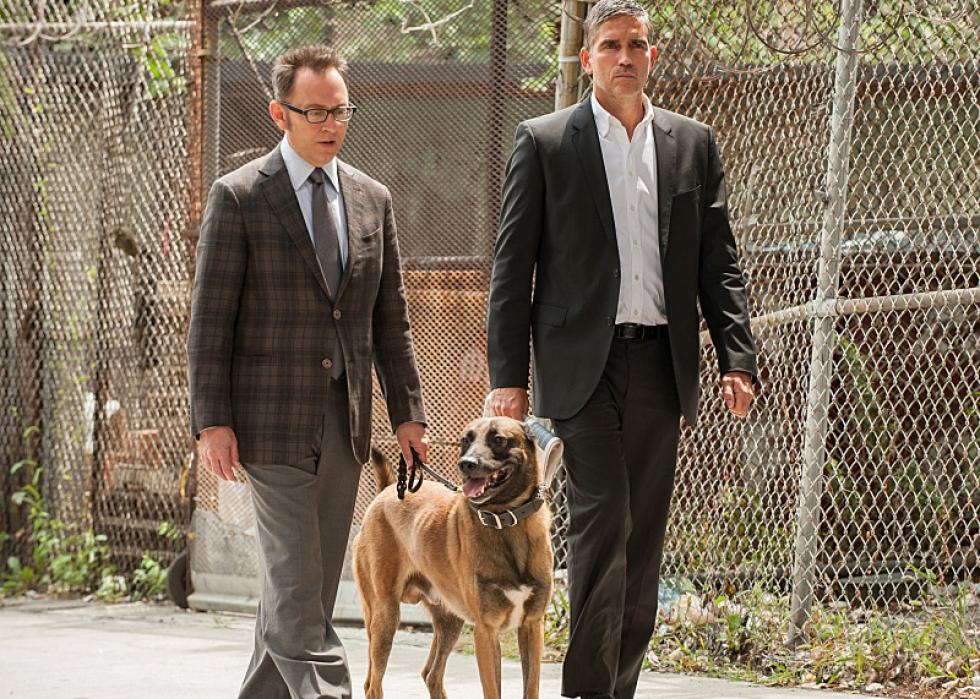 15 / 25
#11. Person of Interest
- IMDb user rating: 8.4
- Years on the air: 2011–2016
One of the most innovative science fiction shows to ever hit the small screen, "Person of Interest" is about a computer system called "the Machine" that was built to predict future terrorist activities, the billionaire behind the invention, and the former Green Beret who is tasked with preventing the crimes before they happen. During its five-season run, the series sparked meaningful conversation about concepts like the greater good, a complete lack of privacy, AI, and justifiable killings. Michael Emerson and Jim Caviezel star.
You may also like: 100 best movie and TV soundtracks of all time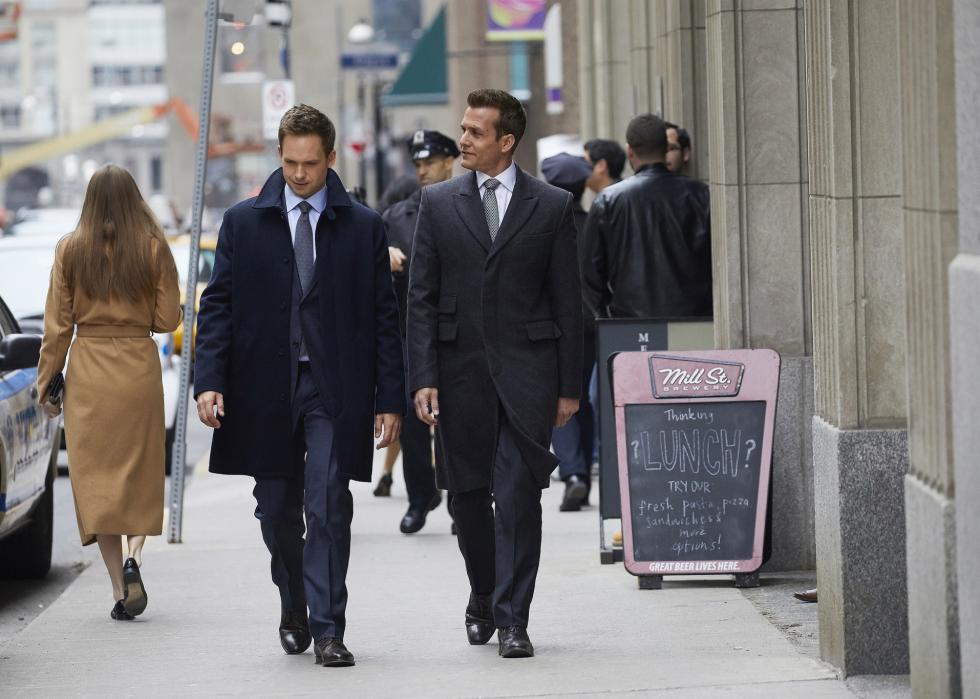 16 / 25
#10. Suits
- IMDb user rating: 8.4
- Years on the air: 2011–2019
A talented college dropout begins working for one of New York City's biggest lawyers in "Suits." Gabriel Macht and Rick Hoffman lead the cast as the series' dual leads, but the most famous member of the cast is undoubtedly Meghan Markle, the Duchess of Sussex.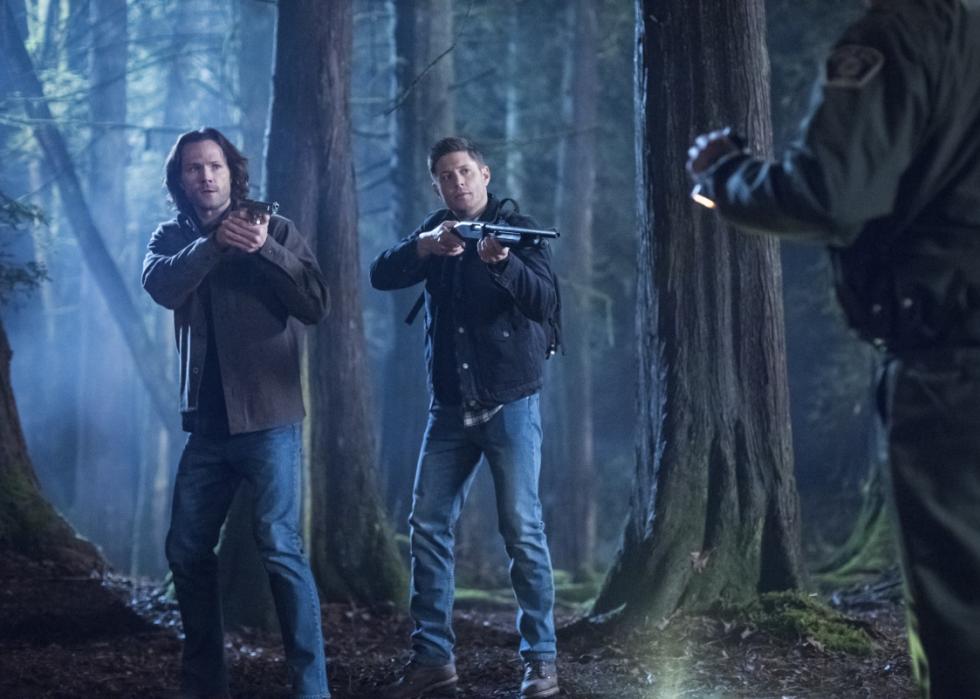 17 / 25
#9. Supernatural
- IMDb user rating: 8.4
- Years on the air: 2005–2020
The two Winchester brothers, Sam and Dean (played by Jared Padalecki and Jensen Ackles), fight supernatural beings like demons and monsters, after the death of their mother and the mysterious disappearance of their father. "Supernatural" ran for a grand total of 15 seasons, making it the longest-running science-fiction series in the history of American television.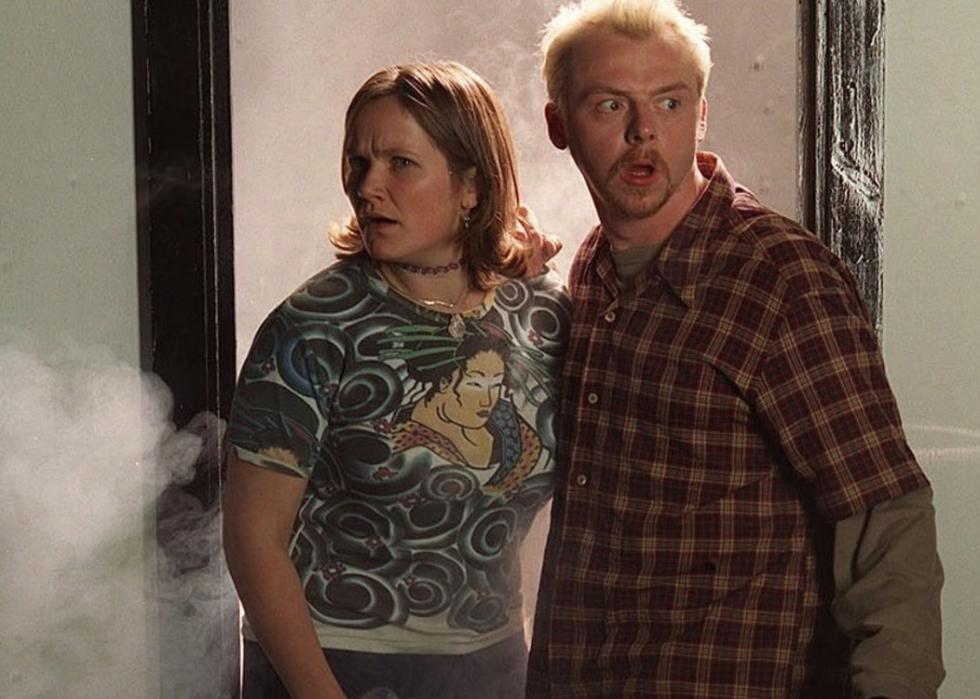 18 / 25
#8. Spaced
- IMDb user rating: 8.5
- Years on the air: 1999–2001
A "Friends"-esque series, "Spaced" was a British comedy about two 20-somethings, Tim (Simon Pegg) and Daisy (Jessica Hynes), who must pretend to be married in order to rent the only flat they can afford. As with all 20-somethings, the duos' friends play huge roles in their lives, which often gives the show an ensemble-like feel. "Spaced" was so successful that two decades after the series finale, the cast remains largely associated with these characters in the minds of audiences.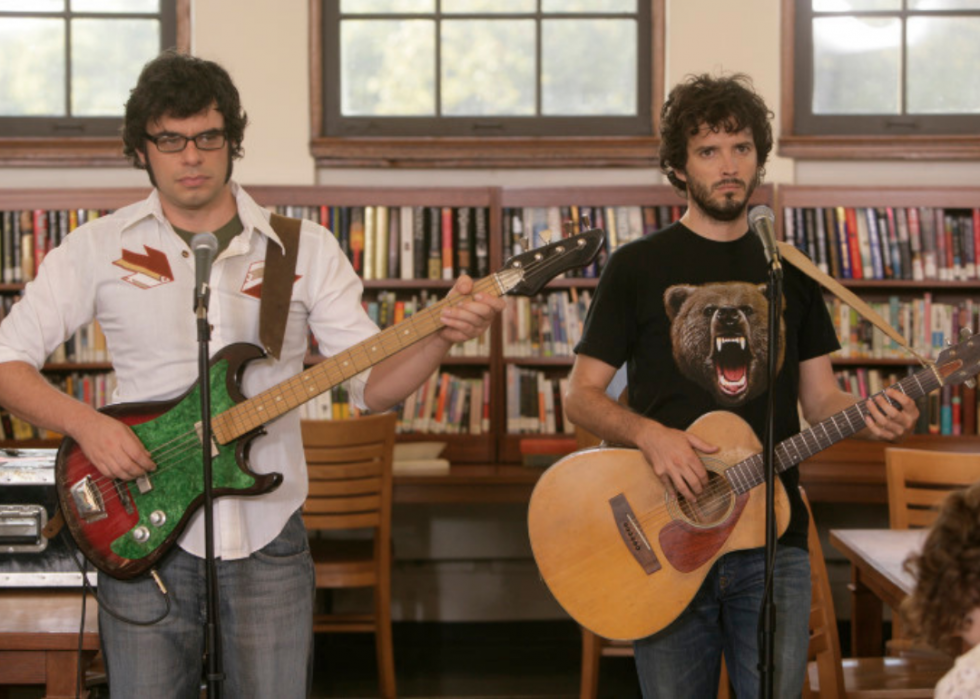 19 / 25
#7. Flight of the Conchords
- IMDb user rating: 8.5
- Years on the air: 2007–2009
In this musical-comedy series the real-life duo of Jemaine Clement and Bret McKenzie, who make up the folk band Flight of the Conchords, play fictionalized versions of themselves. In the pilot episode, the pals move from their native New Zealand to New York City with the sole goal of taking over America and creating the perfect music videos, adventures that unspool over the next two seasons. Praised for its smart and quirky humor, "Flight of the Conchords" was nominated for an Outstanding Comedy Series Emmy in 2009.
20 / 25
#6. Peep Show
- IMDb user rating: 8.6
- Years on the air: 2003–2015
David Mitchell plays Mark, a socially awkward and depressed loan manager, alongside Robert Webb's Jeremy, a childish part-time musician in the British hit "Peep Show." The comedy, about two roommates who have nothing in common, wasn't initially a big hit but has achieved cult status in the years since it went off the air.
You may also like: 50 famous firsts from TV history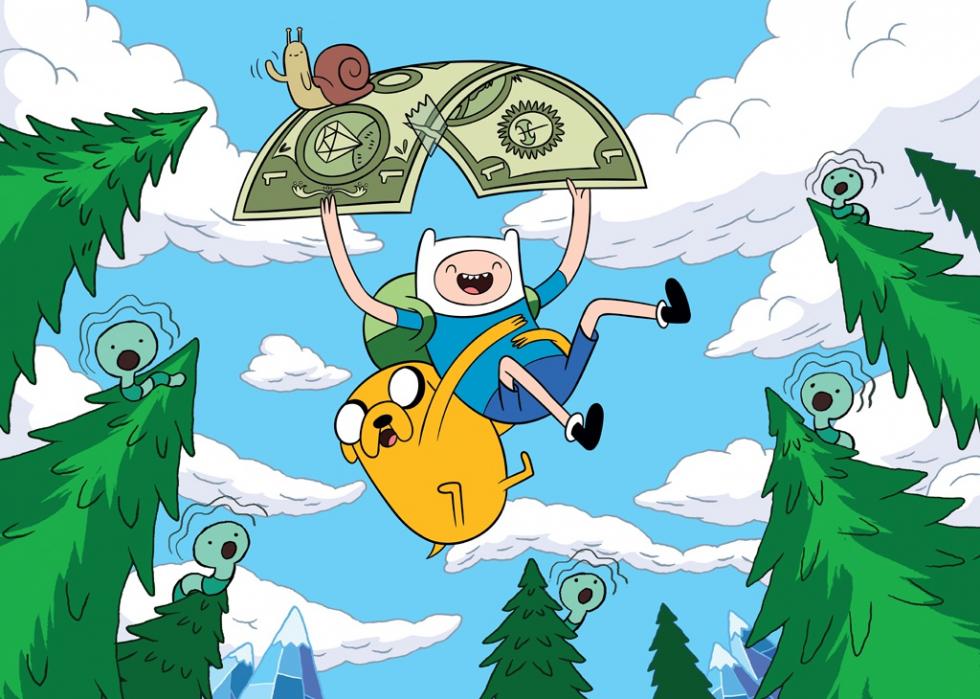 21 / 25
#5. Adventure Time
- IMDb user rating: 8.6
- Years on the air: 2010–2018
Conceived as a kids' show, "Adventure Time" wound up finding a huge audience among adults thanks to its deep storylines and pithy humor. With nearly 300 episodes in all, the show is difficult to summarize, but its basic plotline is this: Two best friends, a young boy named Finn, and a shape-shifting dog named Jake embark on a series of crazy adventures in a fictional universe thousands of years in the future. The animated series is still regarded by critics as one of the best shows to have ever aired on Cartoon Network.
22 / 25
#4. The X-Files
- IMDb user rating: 8.6
- Years on the air: 1993–2018
One of the most beloved series in the history of television, "The X-Files'' followed a set of FBI detectives, Fox Mulder and Dana Scully, as they investigated cases that dealt with unexplained paranormal phenomena. It's hard to overstate how big of an impact the series had on modern-day culture and television, especially when talking about American's distrust of the government and belief in conspiracy theories. After an initial nine-season run and two much-later bonus seasons, the show sparked two spinoff series ("Millennium" and "The Lone Gunmen") as well as two feature-length films.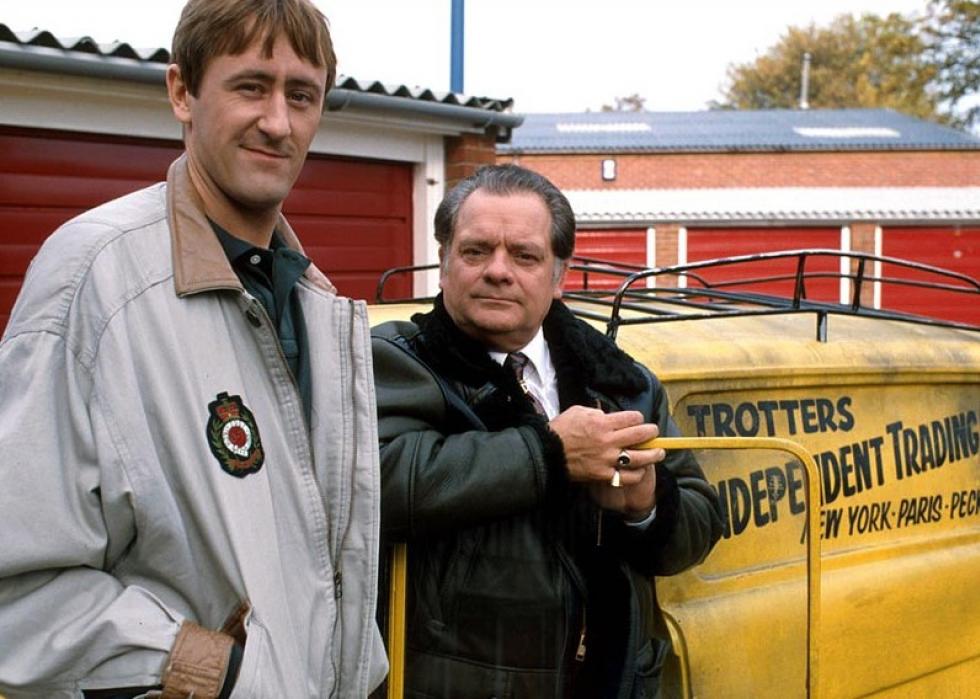 23 / 25
#3. Only Fools and Horses
- IMDb user rating: 8.9
- Years on the air: 1981–2003
"Only Fools and Horses" follows two London brothers, Derek and Rodney Trotter, who are desperate to get rich quick despite only being sellers at a local market. Initially met with indifference, the series went on to become the BBC's best comedy, winning plenty of accolades and bringing in millions of viewers each week.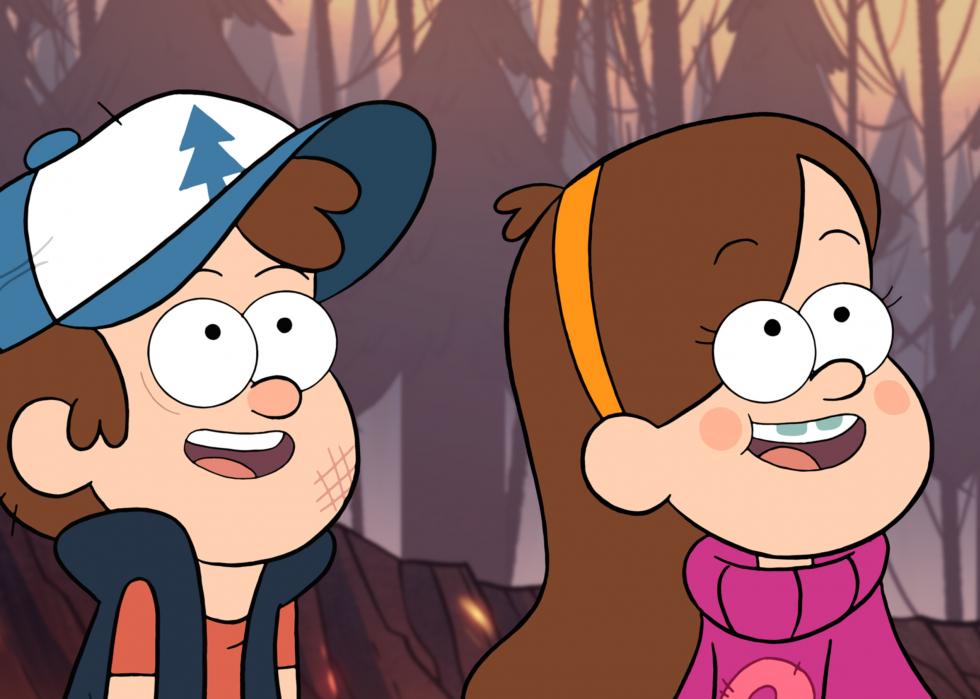 24 / 25
Disney Television Animation
#2. Gravity Falls
- IMDb user rating: 8.9
- Years on the air: 2012–2016
A set of young twins (Jason Ritter, Kristen Schaal) are sent to live with their uncle over the summer in a Pacific Northwest town that's full of paranormal beings and mysteries. "Gravity Falls" was a Disney XD animated series with multigenerational appeal and several awards under its belt, when creator Alex Hirsch ended its run in 2016 after feeling that it had come to its natural conclusion.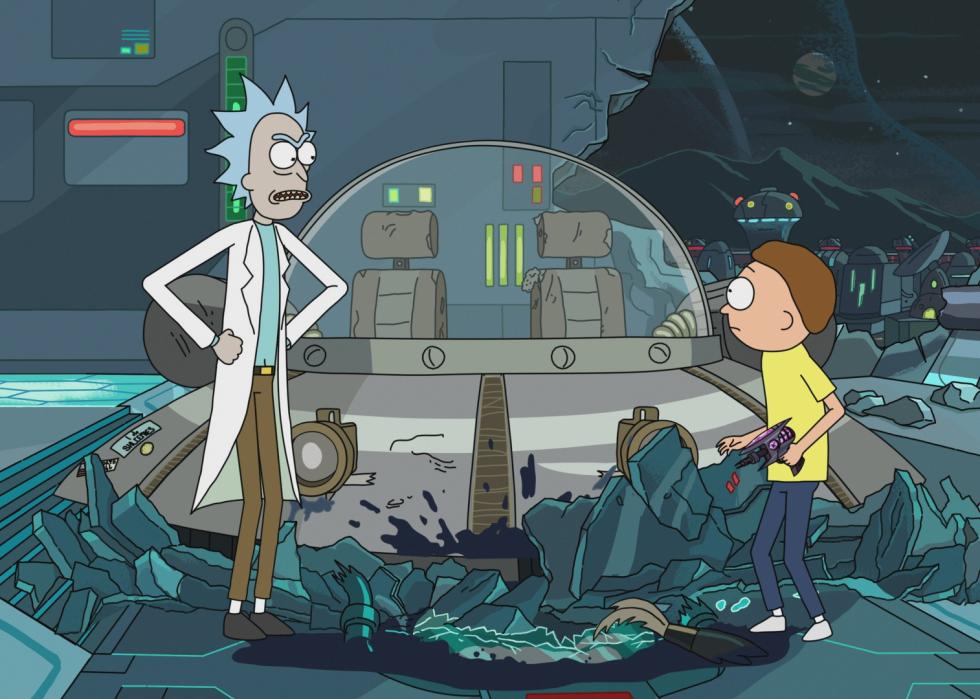 25 / 25