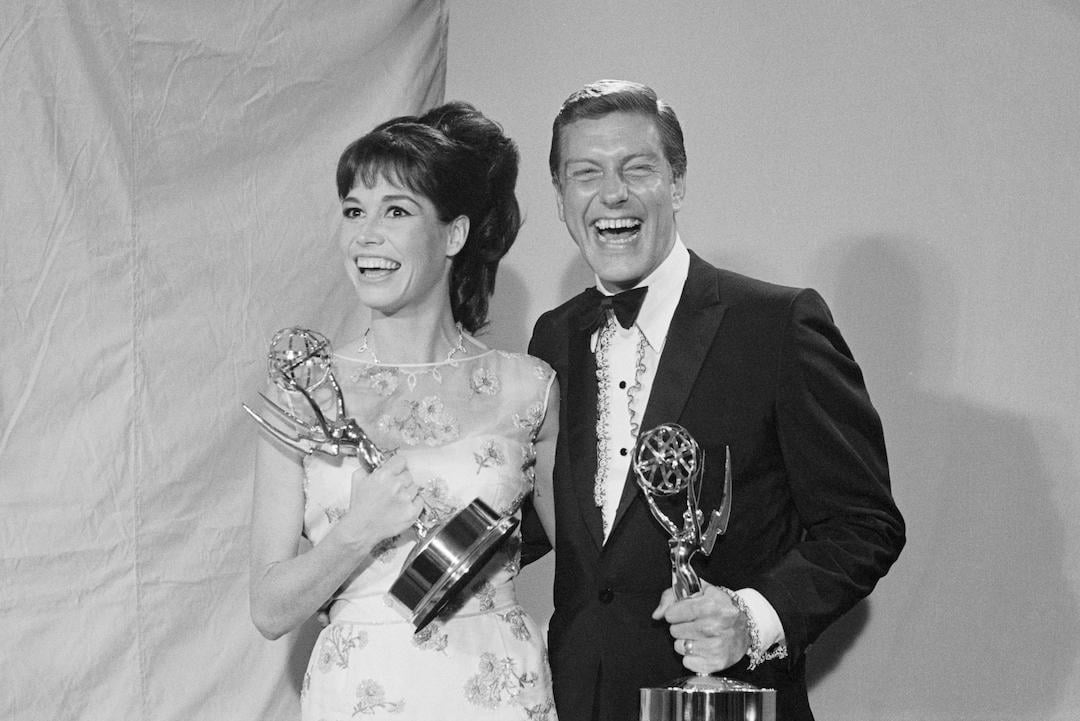 74 years of Emmy history
A month after network television was born, The Academy of Television Arts & Sciences was founded. The nonprofit dedicated itself to "the advancement of telecommunication arts and sciences and to fostering creative leadership in the telecommunication industry." Today, after more than 70 years on, the Academy remains the only major organization devoted to the TV and broadband screen entertainment industry.
The Television Academy is made up of more than 24,000 members who are subdivided into 30 different peer groups of various expertise: performers, writers, directors, producers, and art directors, as well as technicians, executives, and other artisans. It's this body of professionals who are behind TV's biggest, and most recognizable, awards ceremony: the Emmy Awards.
Many may find it surprising that the iconic Emmy statuette's design was inspired by a TV engineer's wife. Louis McManus first designed a winged woman, representing the arts holding up an atom, which symbolized the sciences. Over the years, the celebrated award underwent a few transformations, including depicting a golden man.
From the Primetime Emmy Awards' first iteration in 1949, the field of television has grown so extensively that the Emmys have now been divided into three separate events, all honoring different aspects of the industry. The Emmy Awards, both primetime and daytime, honor the best series, actors, writers, directors, costumes, and so on. These awards are the flagship event and the one that the Academy is best known for. The Creative Emmy Awards, which traditionally air a week before the Primetime Emmys, recognize excellence in technical, creative, and craft categories, while the Engineering Emmy Awards acknowledge accomplishments in the technology used to make television.
Ahead of the 74th Emmy Awards Sept. 12, Stacker highlights some of the biggest and most interesting pieces of Emmys trivia. With data pulled from the Emmy Awards' website and other news sources, read on to see how the awards ceremony has grown and evolved over the years.