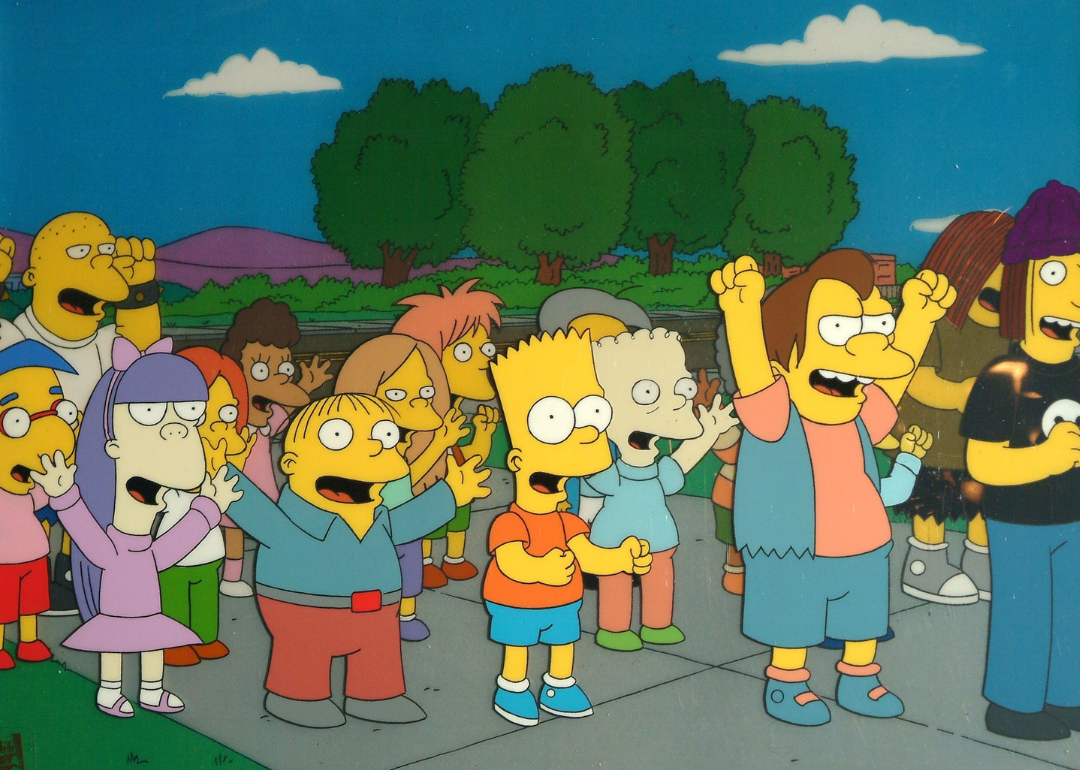 Michael Tullberg // Getty Images
Best 90s cartoons
The 1990s were truly halcyon days for the animation world. They existed in a time that was pre-internet. A time where Saturday mornings and weekday afternoons were filled with every type of cartoon imaginable. When kids would wake up early, pour a bowl of an overly sugary cereal and spend hours lost in a two-dimensional world of superheroes and villains. Fantastical creatures defied the laws and physics and reality, allowing kids to tune out the rest of the world, and parents to get a moment of peace. As those cartoon watchers aged, animation aged with them, and primetime TV got into the act with more adult animated options.
Some of the first animated sitcoms started appearing on television in the 1960s. Those were the days of "The Flintstones" and later "The Jetsons," both family comedies set in animated worlds. Throughout the 1970s and 1980s, cartoon series continued to proliferate, offering child- and adult-aged viewers a variety of programming.
By the '90s, the launch of new channels and networks helped push along the animated heyday. Fox Kids launched in 1990. Cartoon Network started in 1992, while Nickelodeon began producing its own content in the '90s. MTV got into the act, and Disney Animation Studios started creating new shows again. An anime boom of Japanese content also entered the U.S. market at the same time. The competition between the networks and broadcasters led to visually stunning, groundbreaking, and often censor-shaking animation that was often ahead of its time.
Stacker decided to dive back into this wonderfully wacky animated decade to see which shows had the most lasting impressions, the biggest cult followings, and broke the molds in all the best ways.
Using IMDb data, Stacker ranked the 50 best cartoons of the decade, as of April 2023. To qualify, the show had to have at least 5,000 ratings and two years of runtime in the '90s, which eliminated anything that began in 1999 or ended in 1990. Ties were broken by total votes.
Prepare to laugh, get nostalgic, and travel down the rabbit hole of simpler times.