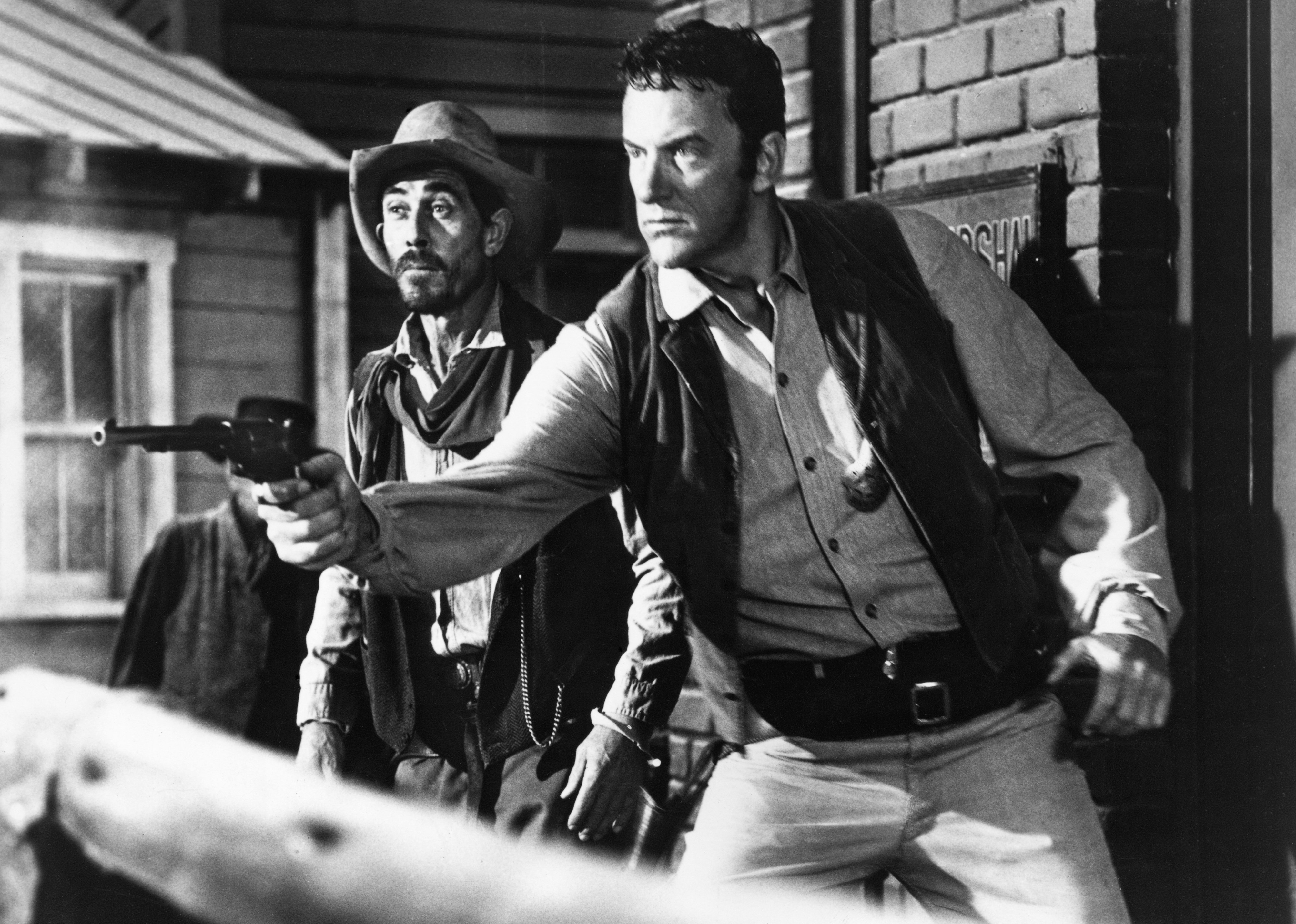 Best 'Gunsmoke' episodes
"Gunsmoke" may have started as a modestly popular radio show, but over its 20 years onscreen, it cemented its legacy as one of the most influential Westerns in American television history.
"Gunsmoke" is a Western drama series set in Dodge City, Kansas, throughout the late 1800s. It starred James Arness as Matt Dillon, a local marshall navigating the ins and outs of the law during the settlement of the West. Its supporting cast included Milburn Stone as the town physician, Doc Adams; Amanda Blake as saloon owner Kitty Russell; Ken Curtis as Deputy Marshall Festus Haggen; and Burt Reynolds as the blacksmith Quint Asper. The show also contained an impressive list of guest stars, including Kurt Russell, Jodie Foster, and Bette Davis, to name a few.
When it premiered in 1955, it was a novel concept: Before then, TV Westerns about cowboys mainly catered to children. But throughout its record-breaking run, "Gunsmoke" didn't shy away from specifically adult themes and plotlines; it was notable for asking probing, ethically dubious questions about the murky nature of justice, race, gender, religion, violence, and American culture. It became a blueprint for the style and tone of future Westerns, both in cinema and television.
By the time the show went off the air in 1975, after 20 seasons, it was the longest-running prime-time live-action television series (later to be trumped by "Law and Order: SVU" in 2019) and the longest-running television Western to date.
Stacker looked at every "Gunsmoke" episode on IMDb and ranked the top 25 by IMDb user rating, with ties broken by votes. Read on to see if your favorite episode made the cut.