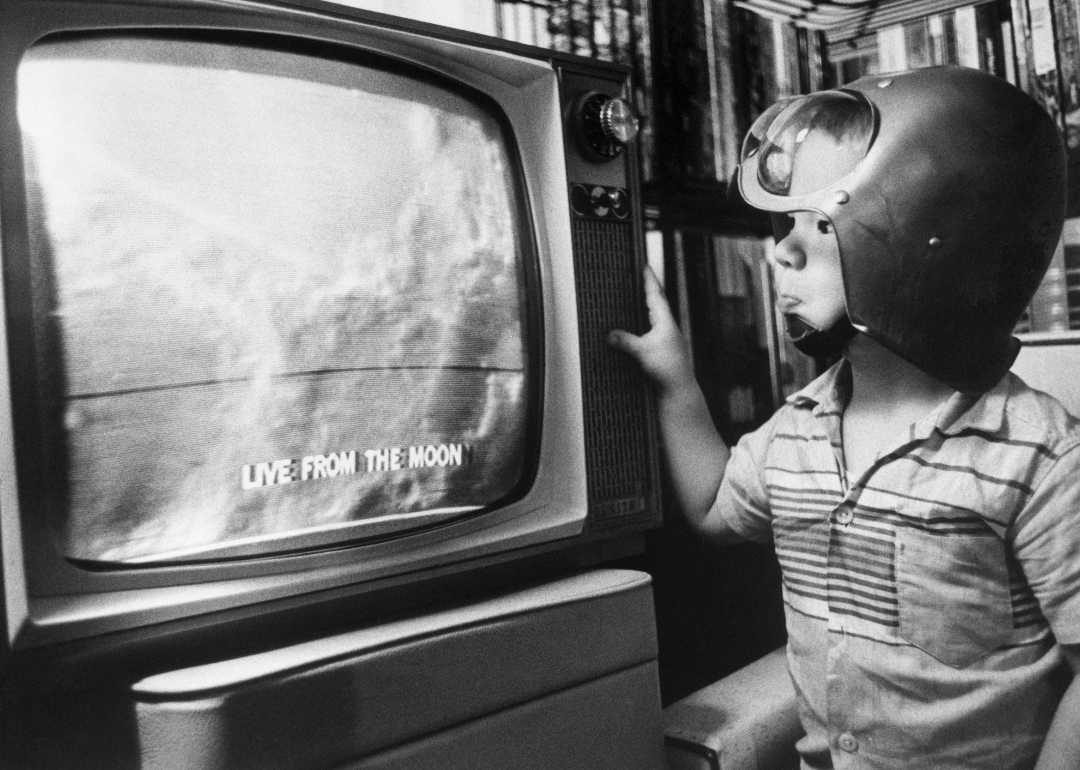 A brief history of television, by decade
A brief history of television, by decade
Many Americans received their first taste of TV during the 1939 World's Fair in Queens, New York. But even before then, scientists and inventors were investigating ways that cathode ray tubes and microscopes might allow people to be entertained by moving pictures. That's right, before you binge-watched your favorite series on a 55-inch plasma screen TV, there was a time when TV technology was much more primitive.
Stacker takes a look at a brief history of television, by decade, examining how television has evolved over the past century. Research was pulled from primary sources like newspaper articles, academic articles, and history websites like the Smithsonian's online database.
Do you know about the Russian American who created the blueprint for the first TV sets? What about the longest-running U.S. TV show, which first aired in the 1940s? Or the product once frequently seen in shows and during commercial breaks that was banned during the freewheeling 1970s?
Keep reading to find out this information and more—the technological advances and memorable moments in news, sports, and sitcoms, as well as some of the TV-related inventions that didn't pan out so well, but still influenced television programming of the future.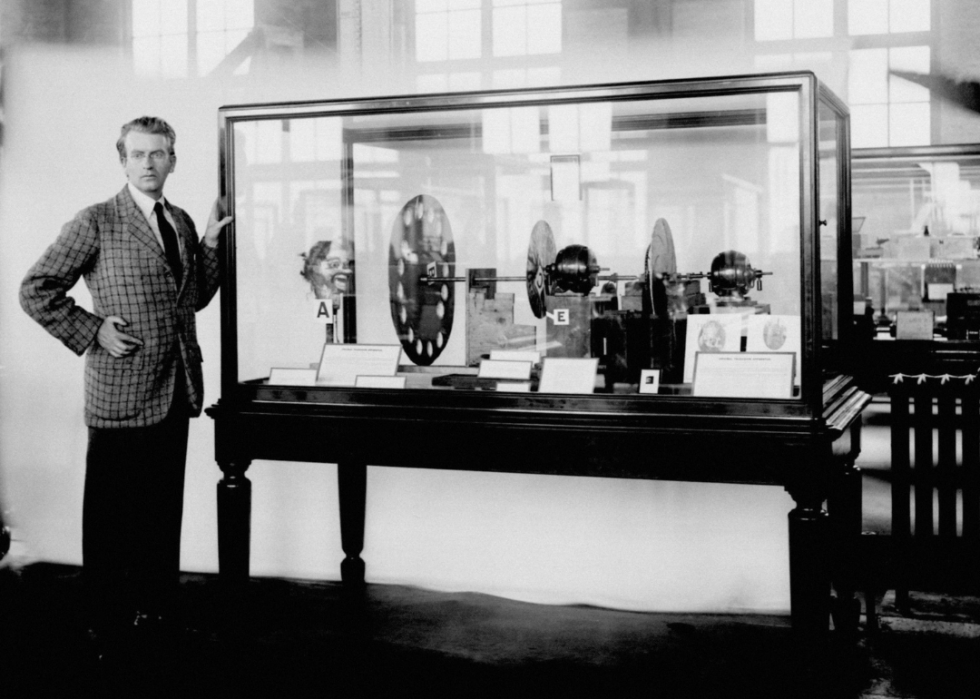 1 / 10
PA Images via Getty Images
1920s
Television as we know it began to take shape in the 1920s. Vladimir K. Zworykin was born in Russia and became a pioneer of television technology with the development of a kinescope, which recorded images on motion picture film. In 1926, John Logie Baird gave a public demonstration of a television system in London; two years later, the first television stations launched.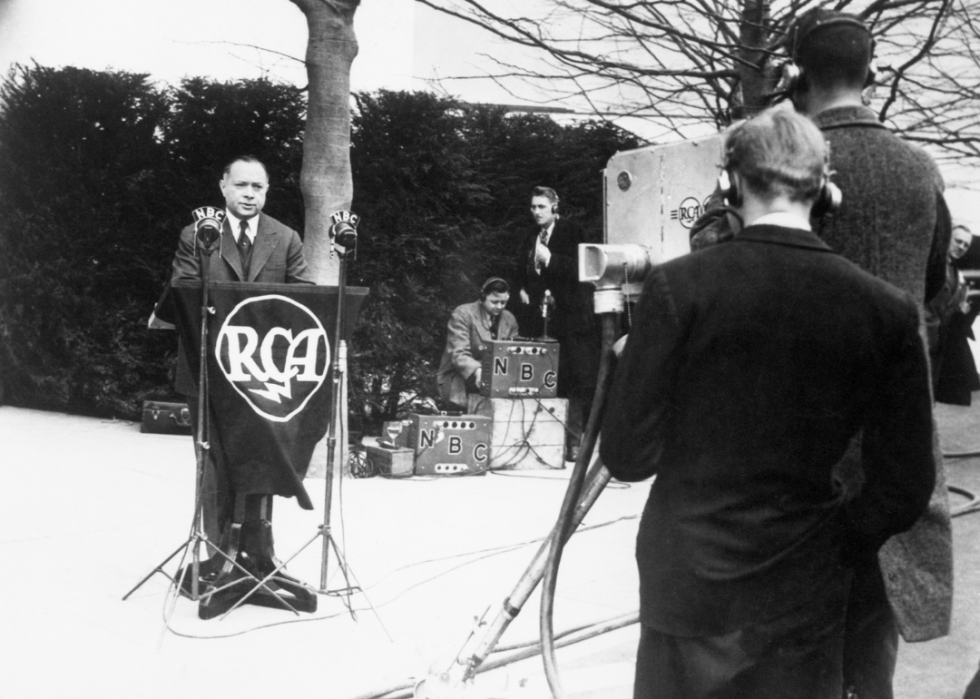 2 / 10
1930s
The opening of the 1939 World's Fair in New York introduced television to a national audience, thanks to RCA and a speech by President Franklin D. Roosevelt. NBC soon began nightly broadcasts. Founded in 1931, DuMont Laboratories quickly became a revolutionary force in the days of early television, both in programming and technology.
3 / 10
Harold M. Lambert/Lambert/Getty Images
1940s
As black-and-white TVs became more common in American households, the finishing touches on what we would come to know as color TV were refined in the late 1940s. Pro sports were first broadcast on American stations and ABC formed this decade. In 1947, "Meet the Press" debuted and eventually became TV's longest-running show.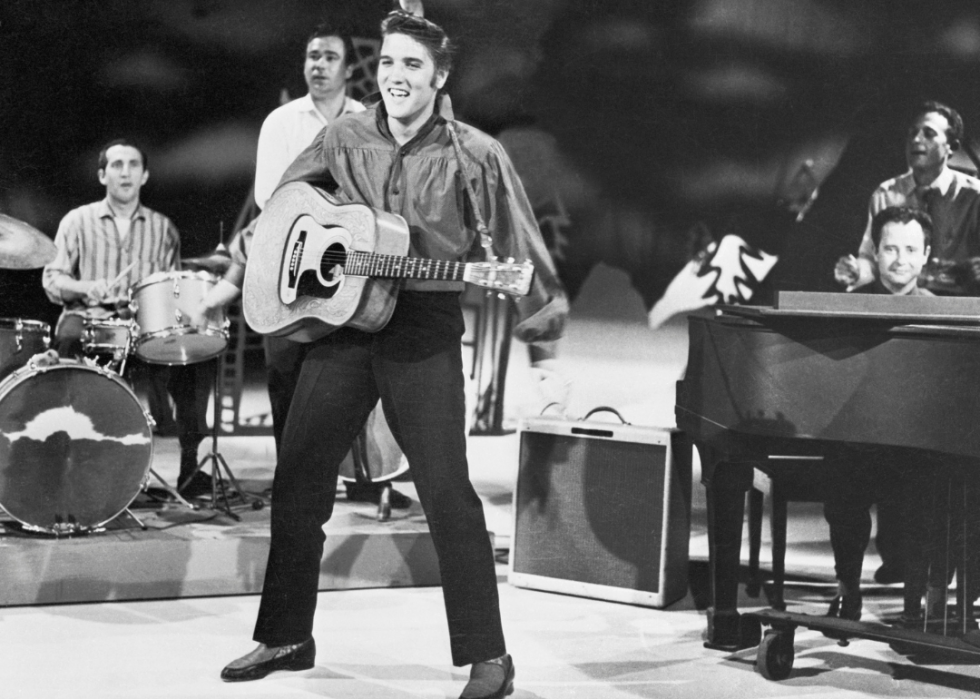 4 / 10
1950s
The concept of morning television was revolutionized with the debut of NBC's "Today" Show in 1952. In a precursor to "must-see TV," more than half of the television-watching public tuned in to "I Love Lucy" as Lucy went into labor. Elvis Presley made his first TV appearances in the middle of the decade, and soon became proof that television presence could create a worldwide star.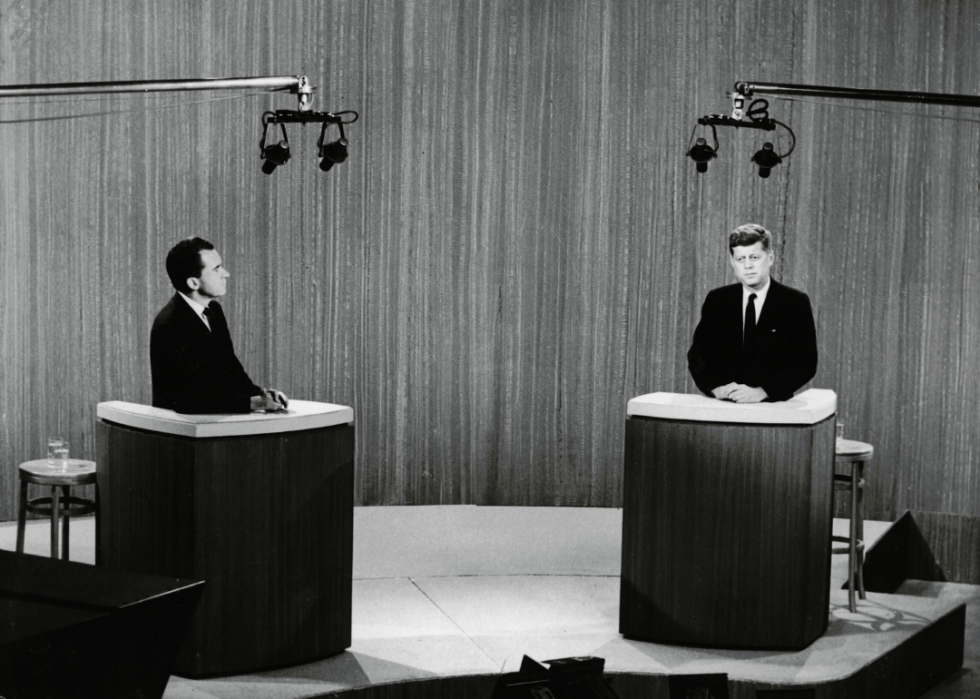 5 / 10
Hulton Archive // Getty Images
1960s
Political discourse and global ambitions were elevated to a new level this decade. The 1960s began with Richard M. Nixon and John F. Kennedy going against each other in a split-screen televised debate, and three years later, breaking news coverage forever changed with Kennedy's assassination in Dallas. Earlier in 1963, televised coverage of Dr. Martin Luther King's "I Have a Dream" speech helped the civil rights leader's message resonate with millions around the world; the decade ended with audiences similarly expanding their beliefs of what is possible by watching man walk on the moon.
You may also like: The best streaming services in 2021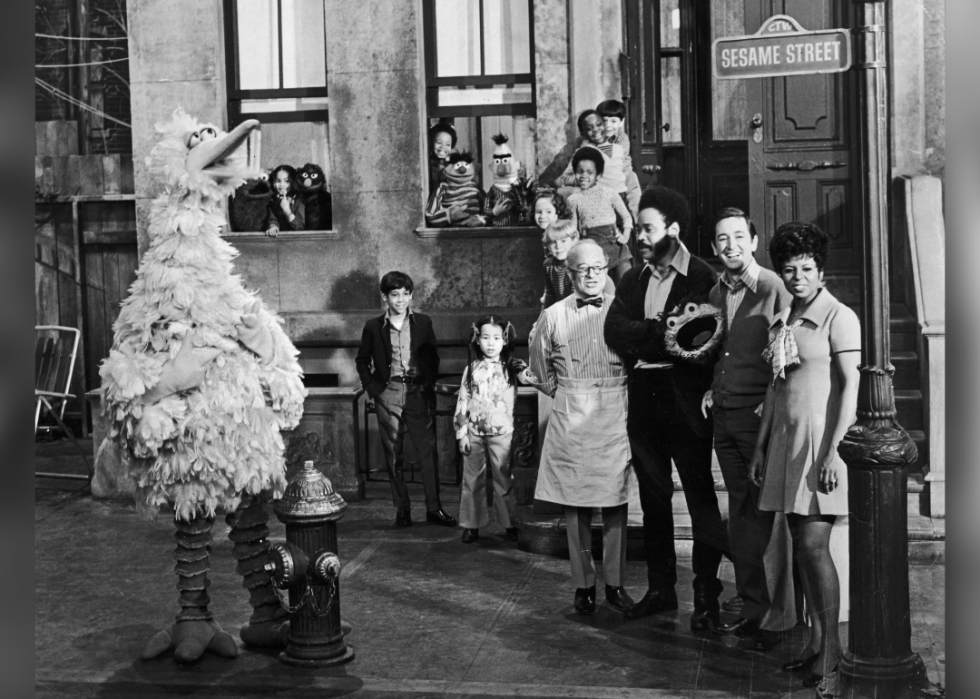 6 / 10
Hulton Archive // Getty Images
1970s
HBO became available on TV sets in 1972, changing the pay cable format with exclusive movies, groundbreaking original programming, and live sports like boxing. Long a staple of TV advertising, cigarettes were banned from commercials beginning in 1970. Also that year, the Public Broadcasting Service, or PBS, began operations and created a market for nonprofit educational programming.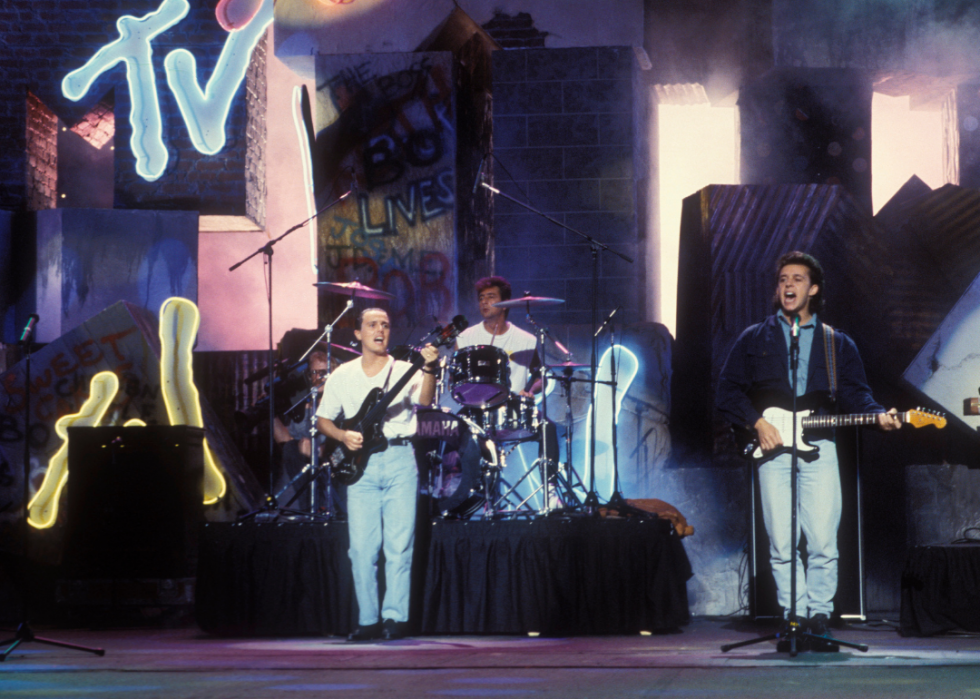 7 / 10
Ebet Roberts/Redferns // Getty Images
1980s
In 1980, during a broadcast of "Monday Night Football," Howard Cosell memorably told audiences of the murder of John Lennon, in a rare crossover of national news during a professional sports broadcast (later examples include the O.J. Simpson chase during the NBA Finals, and news of the death of Osama bin Laden reported during a nationally televised game between the Philadelphia Phillies and New York Mets). In 1981, MTV launched and played its first music video, the aptly titled "Video Killed the Radio Star" by The Buggles, and changed the entertainment industry. Combo TVs, featuring a TV and VCR, gained popularity.
You may also like: The best streaming services for sports in 2021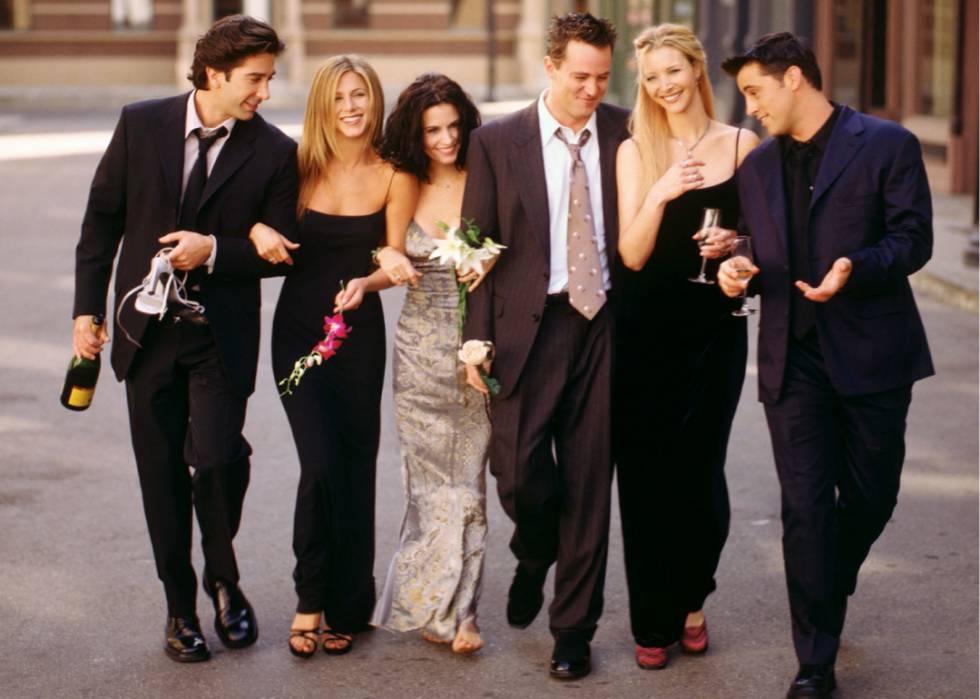 8 / 10
Warner Bros. Television // Getty Images
1990s
NBC's "Must See TV" block of shows created the zenith of sitcom television, spinning out a slew of hits like "Seinfeld," "Friends," and "Frasier." Less successful was the launch of the Olympics "Triplecast" project, which offered round-the-clock, pay-per-view coverage of the 1992 Summer Games in Barcelona; although the endeavor flopped, future Olympic Games would feature almost 24-hour coverage across several networks. TiVo and DVR technology was rolled out at the end of the century, soon making VCRs almost obsolete.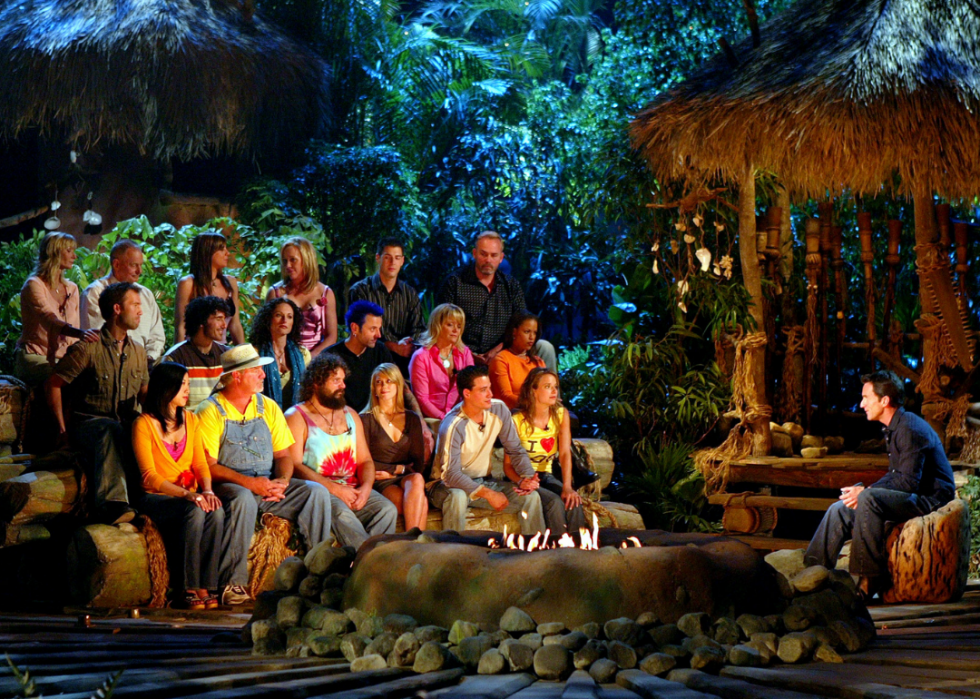 9 / 10
Scott Gries // Getty Images
2000s
Reality TV became all the craze in the 2000s, with shows like "Survivor," "American Idol," and "The Amazing Race" drawing some of the biggest rating numbers in history. In 2007, Netflix offered a streaming option for its library of TV shows and movies, and two years later, "NFL RedZone" reshaped pro sports viewing in the U.S., allowing football fans to watch important plays from every NFL game, even those out of market. Flatscreen televisions begin to all but replace the presence of bigger, cube-shaped cathode-ray tube TVs.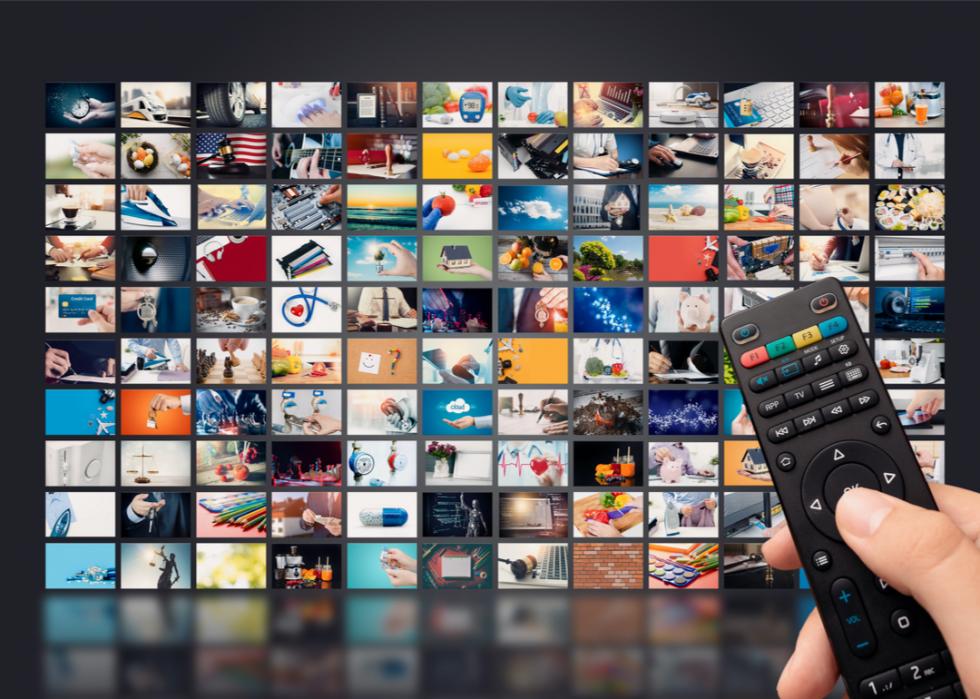 10 / 10
Proxima Studio // Shutterstock
2010s
Over-the-top streaming became even more popular, with HBO, NBC, and even the WWE creating their own monthly subscription services. Smart TVs become more prevalent in American households, allowing viewers to stream music, skim through YouTube, and watch their favorite shows all on one device. Chromecast was another mind-bending technological advancement; as for the actual shows, the era of prestige television ushered in what many consider some of the best series ever.