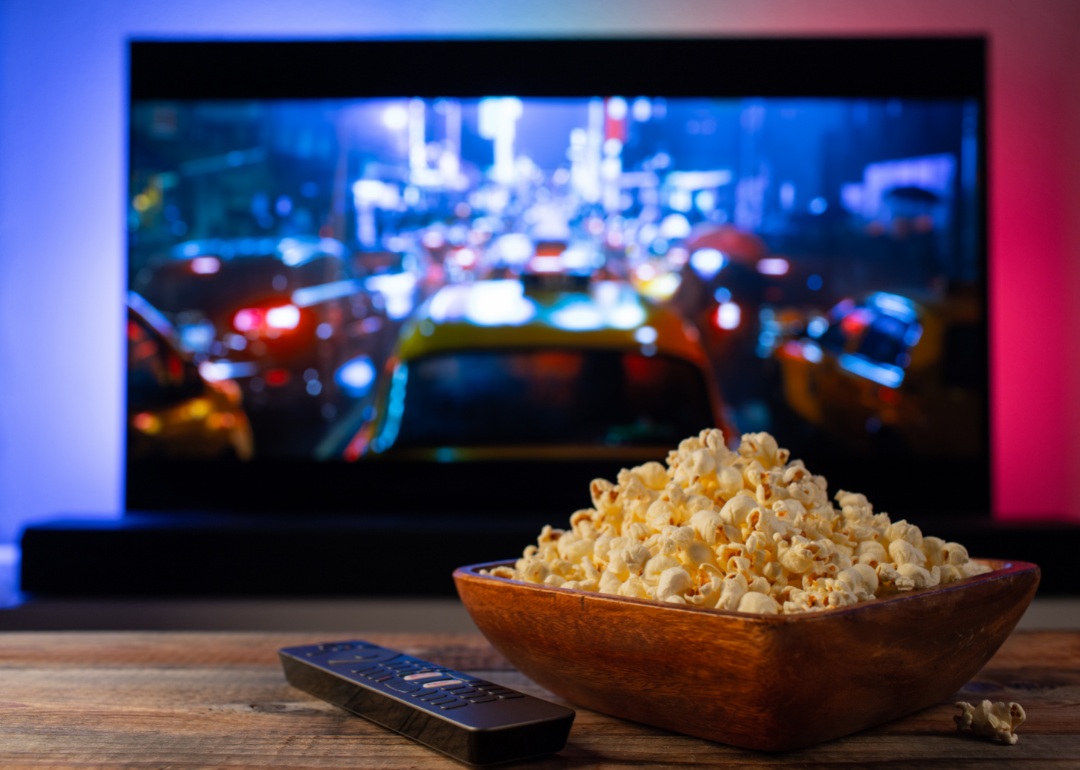 Fan campaigns that saved TV shows from cancellation
Fan campaigns that saved TV shows from cancellation
As far back as the 1960s, fans have been banding together to save their favorite shows from going off the air. From animated comedies to elaborate sci-fi dramas, no show is safe from a quick dip in viewers and ratings that can lead to a swift cancellation. Fans have to gain the attention of executives to show that people will still tune into a television show and that there is money to be made off a certain story. These fans prove that social media may be a great way to support canceled shows, but there are more methods as well. Some have gone the old-fashioned way of writing letters to networks explaining how much the show means to them. Others have found more creative ways of getting attention from the people in power, including sending gag gifts to studios and providing enough funding for their own spin-off film.
With as many shows as there are on television today, so many may feel expendable, but they are important to some, if not many, fans. The following shows have been either in danger of cancellation and renewed by the network, canceled and then brought back by the same network, or canceled and picked up by a new network for distribution. These shows prove that just because a show is canceled doesn't mean fans have to give up on a story they love—if they unite together, they have enough power to keep a show in production.
Even if it's years later, some fans' long fights have worked to keep their favorite characters alive, though it might not be forever. Some of these shows you may not have heard of, but the enthusiasm of their fans might convince you that they're worth the watch. Maybe these fans can inspire you to try and get one of your favorite canceled shows back on the air. 
You may also like: Best Family Guy episodes
Timeless
"Timeless" may have been canceled by NBC after its first season in finished in 2017, but NBC brought the time-travel show back just days after the announcement. Ratings were down, but the fan outcry after the cancellation made executives reconsider. The second season aired in 2018, but NBC canceled the show for good shortly after.
Nashville
ABC canceled "Nashville" after four seasons in 2016, but CMT picked up the show about country-music stars after thousands of fans signed a petition and campaigned online for another season. CMT president said in a statement about acquiring the show, "'Nashville' belongs on CMT." The show ran for two more seasons.
Family Guy
DVD sales and ratings of reruns showed Fox executives that there was still significant fan interest in "Family Guy" after it was canceled in 2002. After fans continued to support the show even when Fox wasn't airing new episodes, the network renewed the animated comedy in 2004. Its 18th season airs at the end of September 2019.
Lucifer
Fans of the hellish show "Lucifer" were so vocal on social media when Fox canceled the show in 2018 after only two years on air that both Amazon and Netflix considered picking the show up. Eventually, Netflix committed to airing the fourth season. "Lucifer" was renewed for its fifth and final season on Netflix shortly after the fourth season was released in May of this year.
Chuck
"Chuck" fans flocked to Subway to keep the show from being canceled after its second season. Subway had product placement in the show, leading fans and the star of the show Zachary Levi to show support for the chain while crediting "Chuck" for their patronage. The restaurant made a sponsorship deal with NBC to cover the cost of a third season, bringing the show out of danger of cancellation. "Chuck" ran for five seasons overall and ended in 2012.
Star Trek: The Original Series
In one of the first fan campaigns to save a TV show, "Star Trek" fans organized a letter-writing campaign to save the show from cancellation after its second season in 1968. One fan "Bjo" is credited by many fans to be the one to rally Trekkies and write to them, letting them know how to write into NBC about how much they love the show. The network rewarded their efforts with one more season, but canceled the original show after that.
Sense8
"Sense8" fans were shocked to find out Netflix canceled the sci-fi show in 2017 immediately after the release of its second season. Fans took to social media to try and convince the streaming service "Sense8" was worth saving. Netflix agreed to shooting a proper finale for the show, since the season finale left a lot unresolved, but would not bring the show back after that. The finale was release in 2018.
Cagney & Lacey
CBS canceled the show about two female cops in 1983, which drew the attention from not only fans but those in the feminist movement as well. According to HowStuffWorks, the writer of the original TV movie Barney Rosenzweig enlisted the help of prominent feminist Gloria Steinem and her Ms. magazine to launch an official letter-writing campaign to get the show back. CBS responded with four more seasons of the show.
Futurama
Similar to "Family Guy," DVD sales brought "Futurama" back after cancellation. Sales from straight-to-DVD spin-off movies and the popularity of reruns led Comedy Central to renew the show after it had been off the air for six years in 2009. The new seasons of the show ran on Comedy Central until 2013, but it still airs reruns today.
The Expanse
Originally on SyFy, "The Expanse" was canceled after three seasons on the network. Fans launched an online campaign that was supported by the show's writers and even "Game of Thrones" author George R.R. Martin, who emailed Jeff Bezos himself to get Amazon to pick the show up. The campaign worked and the streaming service picked the show up for its fourth season.
One Day at a Time
Fans were so outraged when Netflix canceled the positive sitcom, "Once Day at a Time" earlier this year that they started the hashtag #SaveOneDayAtATime. It gained enough attention for Pop TV to pick the show up and save it from cancellation. Shooting for the fourth season is set to begin in early 2020.
Brooklyn Nine-Nine
"Brooklyn Nine-Nine" was canceled by Fox in 2018 because of a dip in viewers, but immediate outcry from fans and celebs on social media brought the show back the very next day. It's new home became NBC, which aired the sixth season this year and renewed the show for its seventh season as well.
Friday Night Lights
Critical acclaim didn't stop NBC from canceling "Friday Night Lights" in 2008 due to low ratings. Fans began sending executives mini footballs, letters, and even light bulbs thanks to the urging of VH1 show "Best Week Ever." It brought the show back for five more seasons after the campaign, but the show officially ended in 2011.
Arrested Development
"Arrested Development" fans also sent executives fun gags when the show was canceled by Fox after three seasons for low ratings. They sent fake bananas in reference to the banana stand on the show and did online campaigning like creating the website SaveOurBluths.com. Fox renewed the show for one more season, but then canceled it again. Netflix eventually acquired the show in 2013 and has aired two seasons since.
Veronica Mars
When "Veronica Mars" was in danger of being canceled after its second season, fans rallied together to pay for a plane to fly a banner that read: "Renew 'Veronica Mars' CW 2006." They got one more season, but didn't give up when the show was canceled for good in 2007. Fans raised enough money to produce a "Veronica Mars" feature film—roughly 2 million dollars. Hulu recently released a long-awaited fourth season of the show as well.
You may also like: Best Family Guy episodes