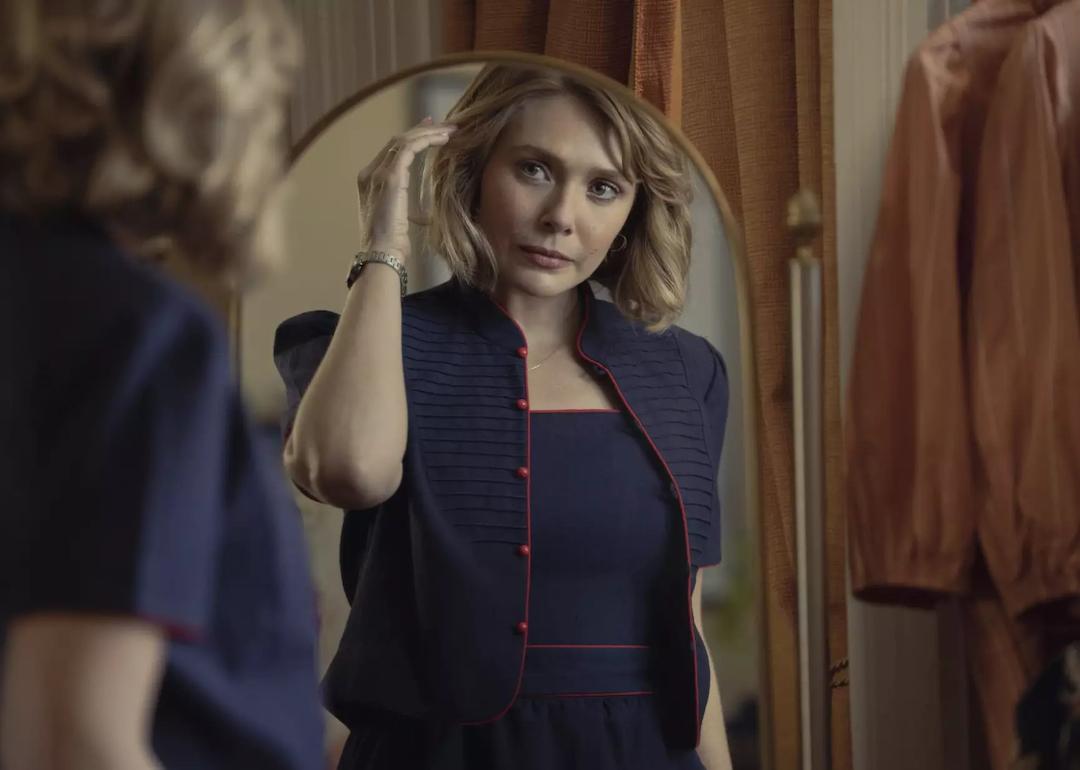 Most popular TV shows to stream right now
Most popular TV shows to stream right now
With a growing number of streaming platforms full of great TV shows, it can be difficult to decide what to watch next. Nearly 7 in 10 adults (69%) feel there are too many streaming platforms, and more than half (58%) are overwhelmed by the vast content choices these platforms offer, according to a September 2022 NPR/Ipsos poll. An April 2022 Nielsen report counted over 817,000 unique programs available to stream in the U.S.—but how is it even possible to choose from all these options?
Never fear. The hard work has been done for you. Stacker looked at Reelgood data on the most streamed series (miniseries included) across all streaming platforms and highlighted the most popular shows. IMDb user rating is also included to indicate how well-received the show has been, in case you need extra help deciding what to binge next.
Maybe you're craving an old favorite—a comfort watch you've seen multiple times before—or perhaps a rewatch to help refresh your brain before the latest season drops. On the other hand, watching something fresh and trendy will ensure you can join the discussion around the office watercooler tomorrow morning. Whatever the case may be, we've got you covered.
Keep reading to see the top 50 TV shows available to stream right now.
You may also like: Fan campaigns that saved TV shows from cancellation
#50. Outlander
- IMDb user rating: 8.4
- On air: 2014–present
#49. The Other Two
- IMDb user rating: 7.8
- On air: 2019–present
#48. Community
- IMDb user rating: 8.5
- On air: 2009–2015
#47. Ride
- IMDb user rating: 6.3
- On air: 2023–present
#45. Friends
- IMDb user rating: 8.9
- On air: 1994–2004
#44. The Company You Keep
- IMDb user rating: 7.3
- On air: 2023–present
#43. Your Honor
- IMDb user rating: 7.6
- On air: 2020–2023
#42. Grey's Anatomy
- IMDb user rating: 7.6
- On air: 2005–present
#40. The Walking Dead
- IMDb user rating: 8.1
- On air: 2010–2022
#39. The Blacklist
- IMDb user rating: 8.0
- On air: 2013–2023
#38. Waco
- IMDb user rating: 7.9
- On air: 2018
#37. Attack on Titan
- IMDb user rating: 9.1
- On air: 2013–2023
#35. Firefly
- IMDb user rating: 9.0
- On air: 2002–2003
#34. Suits
- IMDb user rating: 8.4
- On air: 2011–2019
#33. Abbott Elementary
- IMDb user rating: 8.2
- On air: 2021–present
#32. The Office
- IMDb user rating: 9.0
- On air: 2005–2013
#31. Demon Slayer: Kimetsu no Yaiba
#30. In Living Color
- IMDb user rating: 8.1
- On air: 1990–1994
#29. The Mandalorian
- IMDb user rating: 8.7
- On air: 2019–present
#28. Firefly Lane
- IMDb user rating: 7.5
- On air: 2021–2023
#27. Black Mirror
- IMDb user rating: 8.8
- On air: 2011–present
#25. The Americans
- IMDb user rating: 8.4
- On air: 2013–2018
#24. Shrinking
- IMDb user rating: 8.0
- On air: 2023–present
#23. Welcome to Wrexham
- IMDb user rating: 8.2
- On air: 2022–present
#22. Ash vs Evil Dead
- IMDb user rating: 8.4
- On air: 2015–2018
#20. Better Call Saul
- IMDb user rating: 8.9
- On air: 2015–2022
#19. Rabbit Hole
- IMDb user rating: 7.6
- On air: 2023–present
#18. Barry
- IMDb user rating: 8.4
- On air: 2018–2023
#17. Fringe
- IMDb user rating: 8.4
- On air: 2008–2013
#15. The Night Agent
- IMDb user rating: 7.6
- On air: 2023–present
#14. Sweet Tooth
- IMDb user rating: 7.8
- On air: 2021–present
#13. Fatal Attraction
- IMDb user rating: 6.0
- On air: 2023–present
#12. Yellowstone
- IMDb user rating: 8.7
- On air: 2018–2023
#11. The Last Thing He Told Me
#10. Upload
- IMDb user rating: 7.9
- On air: 2020–present
#9. Succession
- IMDb user rating: 8.8
- On air: 2018–2023
#8. Beef
- IMDb user rating: 8.2
- On air: 2023–present
#7. Ted Lasso
- IMDb user rating: 8.8
- On air: 2020–present
#5. Yellowjackets
- IMDb user rating: 7.9
- On air: 2021–present
#4. The Marvelous Mrs. Maisel
- IMDb user rating: 8.7
- On air: 2017–2023
#3. From
- IMDb user rating: 7.7
- On air: 2022–present
#2. Love & Death
- IMDb user rating: 7.7
- On air: 2023