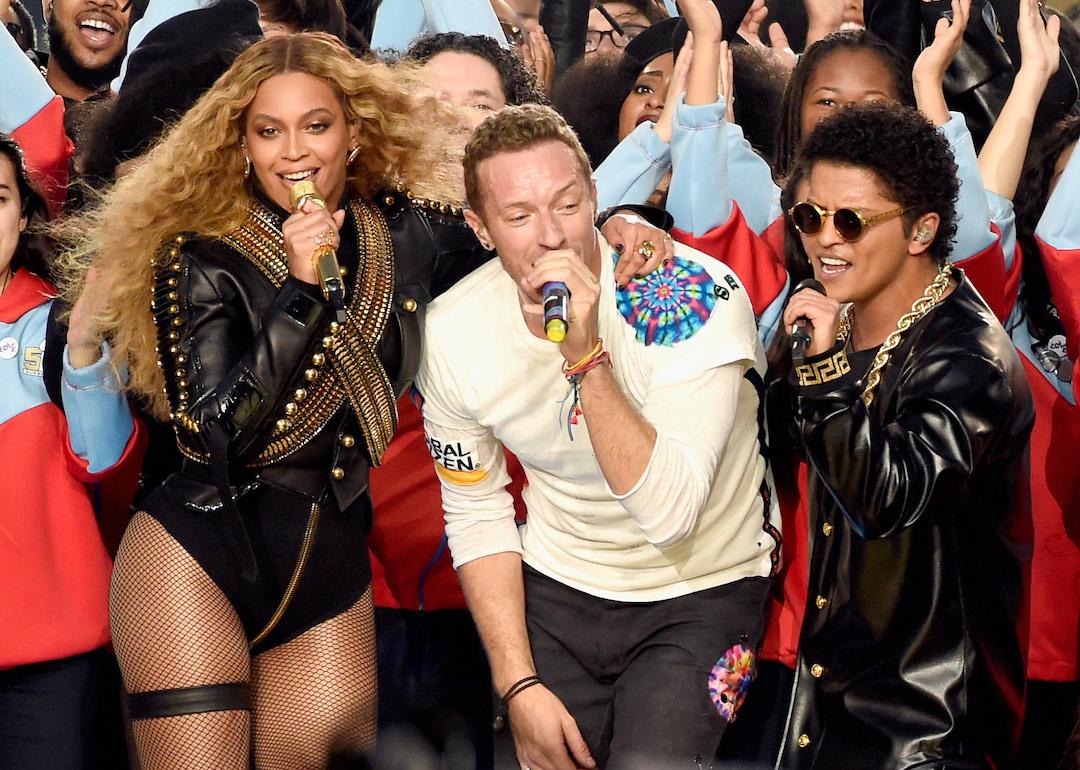 Stacker Studio
Top 8 most-watched Super Bowl halftime shows since 2011
Top 8 most-watched Super Bowl halftime shows since 2011
As NFL fans gear up for the Big Game, with supporters in Kansas City, Missouri, and Philadelphia praying that their team will win the Lombardi Trophy this year, pop culture fans are also counting down the days for a different reason: the iconic halftime show.
Some of music's biggest names have headlined the event, from Michael Jackson, whose 1993 set spurred over 133 million viewers to tune in, to Prince, whose 2007 spectacle garnered an estimated 140 million TV viewers.
Halftime show viewership has dropped in recent years, but that doesn't mean its cultural impact has lessened. Shakira and Jennifer Lopez's 2020 co-headlining act was watched by 103 million TV viewers—the third-lowest number since 2011—but it's generated 263 million YouTube views, making it the most-viewed halftime show uploaded to the NFL's YouTube channel.
OddsSeeker.com ranked the eight most-watched Super Bowl halftime shows since 2011—the earliest year when reliable data on Super Bowl halftime shows could be sourced—using Nielsen data reported by news organizations and press releases. The number of viewers is based on Nielsen data tracking the block of time when each show occurred. Nielsen data on overall viewership via Sports Media Watch for that year's Super Bowl is also included, alongside the percentage change compared to the halftime show. When available, the data set also includes the number of YouTube views each show has received on the official NFL YouTube channel.
This story originally appeared on OddsSeeker.com and was produced and distributed in partnership with Stacker Studio.