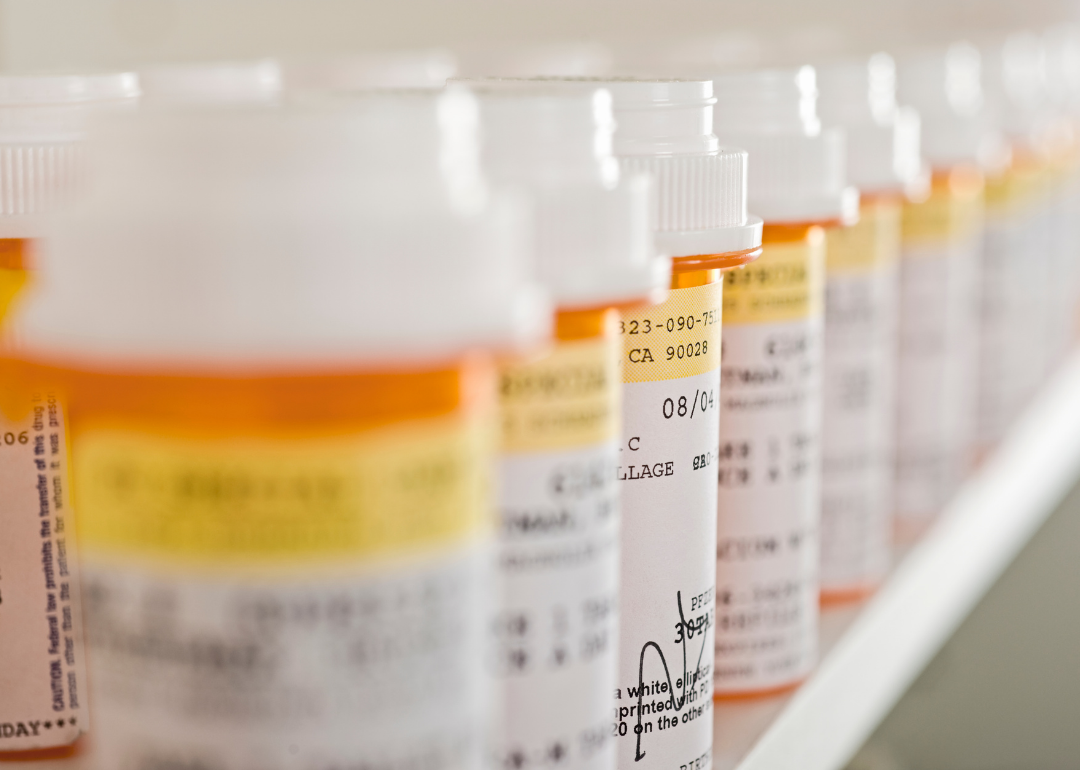 Over-the-counter Naloxone and its potential impact on the opioid crisis in Utah
Over-the-counter Naloxone and its potential impact on the opioid crisis in Utah
Naloxone, a life-saving drug used to reverse opioid overdoses, may soon be as easy to get as Tylenol or aspirin. By summer 2023, naloxone could be available in vending machines, supermarkets, and convenience stores, and as a result, thousands of opioid-related overdose deaths could be averted.
In March 2023, the Food and Drug Administration approved naloxone nasal spray—also known by the brand name Narcan—for sale over the counter, or without a prescription. Higher dosages and some other forms of naloxone will still only be available with a prescription.
States have not had the authority to designate naloxone as an over-the-counter medication but have implemented workarounds, such as statewide Standing Orders to make it easier to access. These workarounds, however, do not apply to organizations that purchase naloxone in bulk from drugmakers, such as hospitals and harm-reduction groups. In settings such as these, naloxone is treated as a prescription medication.
While most states have made naloxone available without a prescription, it still must be obtained through a pharmacist. Making naloxone available over the counter will help combat the stigma associated with drug use by removing the need to obtain a prescription or talk to a pharmacist and eliminating fear or confusion around immunity laws for people prescribing, dispensing, and administering naloxone. 
Drug overdose deaths reached a record 107,000 deaths in 2021, with opioid-related overdose deaths accounting for nearly 81,000, according to the Centers for Disease Control.
A 2017 National Institute on Drug Abuse statistical analysis found that higher rates of naloxone distribution among laypersons—anyone not a medical professional—and emergency personnel could prevent 21% of opioid overdose deaths. The study notes that most of the lives saved would be attributed to family, friends, and other laypersons having access to naloxone. The vast majority of naloxone doses are administered by emergency medical personnel.
Opioids attach themselves to the part of the brain that regulates breathing. When a person overdoses, their breathing can be slowed or stopped, eventually leading to death. Naloxone reverses overdoses by clearing the brain's receptors to which opioids were attached.
Naloxone has been found to be safe and effective in reversing overdoses, even in infants, with almost no potential for misuse or abuse. Equally as important as access is ease of use. Naloxone does not require medical training to administer.
Yet even with over-the-counter access, the cost may still be a significant barrier for some people, with Narcan retailing for as much as $60 for a single-use kit.
Stacker investigated the potential impact of over-the-counter naloxone on the opioid crisis in Utah using data from KFF and Legislative Analysis and Public Policy Association. Overdose death rate data is age-adjusted and was collected in 2021. Data about naloxone regulations was collected in January 2023.
Over-the-counter Naloxone and its potential impact on the opioid crisis in Utah

- All drug overdose death rate per 100,000: 21.1
--- Opioid drug overdose death rate per 100,000: 14.1
- Existing access to Naloxone without prescription: statewide standing order
- Co-prescribing requirements: may co-prescribe naloxone
- Immunity laws
--- For prescribers: civil and professional immunity
--- For dispensers: civil and professional immunity
--- For laypeople: civil and criminal immunity