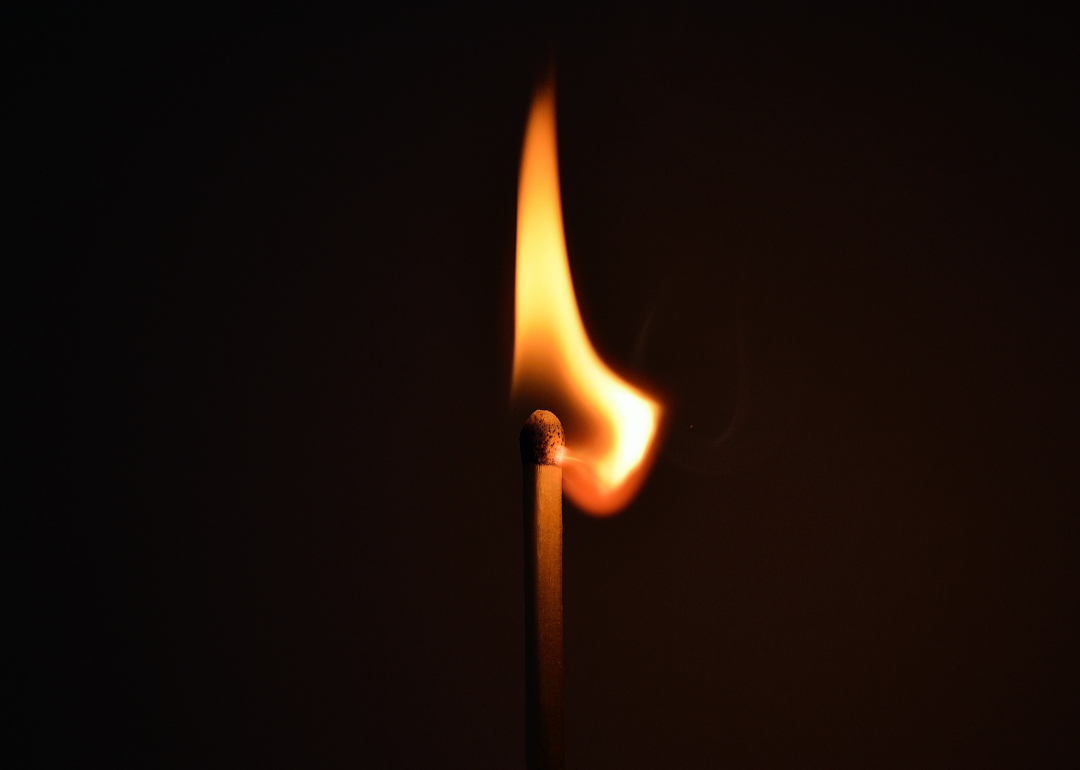 28 steps to take for fire safety
28 steps to take for fire safety
Many Americans have acquired a new appreciation for the destruction of wildfires after several years of fire events scorched hundreds of thousands of acres in California and the American West. While these devastating fires were covered extensively by the media, small-scale house fires caused by cooking, heating, and electrical malfunction are much more common.
In other words, household objects you use every day are far more likely to cause a fire than Mother Nature. Stacker surveyed recommendations from the Federal Emergency Management Agency (FEMA), National Fire Protection Association, American Red Cross, and other experts to compile this list of 28 steps everyone can take to prevent a fire or minimize fire damage. Although you can never be completely prepared for an emergency, following these tips will at least increase your household's fire safety.
Before disaster strikes, take these steps to reduce your risk of both residential fires and wildfires.