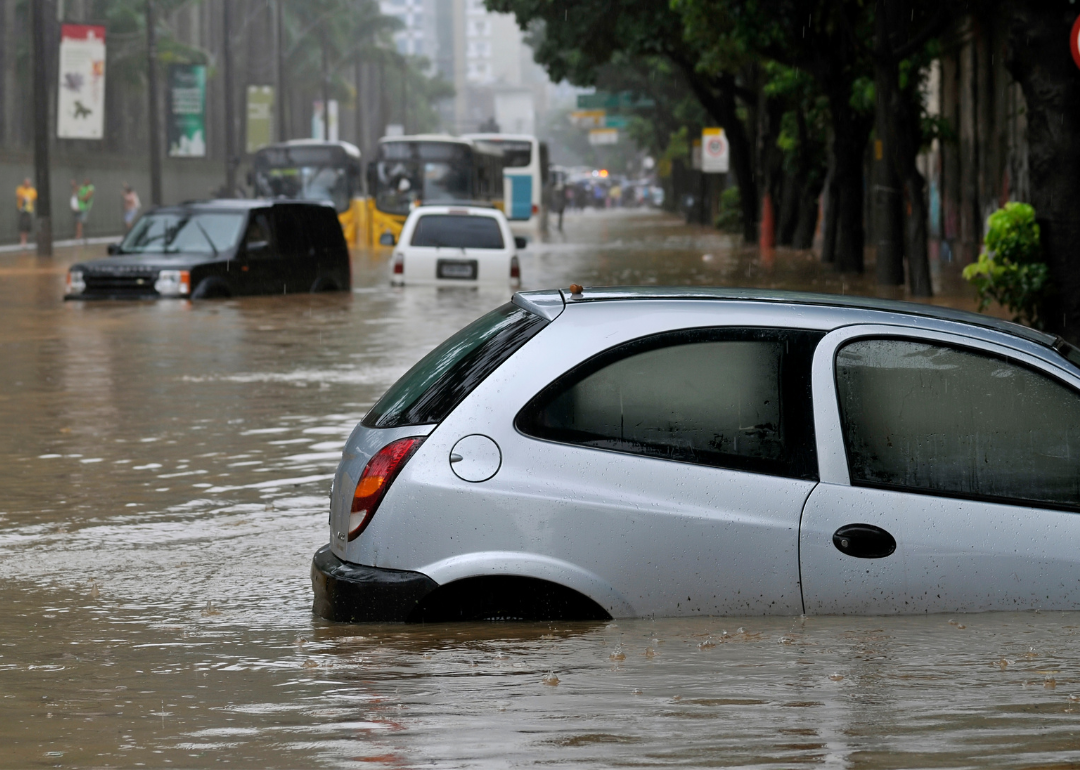 Most fatal U.S. weather conditions of the past 120 years
Most fatal U.S. weather conditions of the past 120 years
A series of natural weather disasters hit the U.S. in 2016, killing hundreds of people and causing millions of dollars' worth of damage. In February of that year, more than 100 tornadoes ravaged the nation. Hail storms in Texas followed the twisters, and Hurricane Matthew struck Florida in September, leaving many people without power.
2016 is a case study in violent weather patterns—one that's often repeated before and since. In the last two decades alone, deadly storms like Hurricane Katrina and wildfires in California have caught national attention.
As natural disasters grow more common and deadly, we must look to the past to prepare for future events. But which extreme weather conditions have caused the most deaths in the nation's history?
Using data compiled by Statista from the Centre for Research on the Epidemiology of Disasters, Stacker analyzed the 19 most fatal weather conditions in U.S. history since 1900. The list is ranked in ascending order by the number of fatalities for each type of weather.
What is the deadliest type of weather? And how often do common weather patterns, such as thunderstorms, result in death? Read on to find out.
 
You might also like: How each state uses its land